I am just so delighted because I was fortunate enough to buy my favorite shoes–the PROPHECY 7 and the KAYANO 25.  Both of them are more than suitable for heavier players and I am one of them. These shoes offer sufficient support for players and decrease the impact on knees, ankles and other joints when running. And after my testing them, here I am to share with you some of my experiences.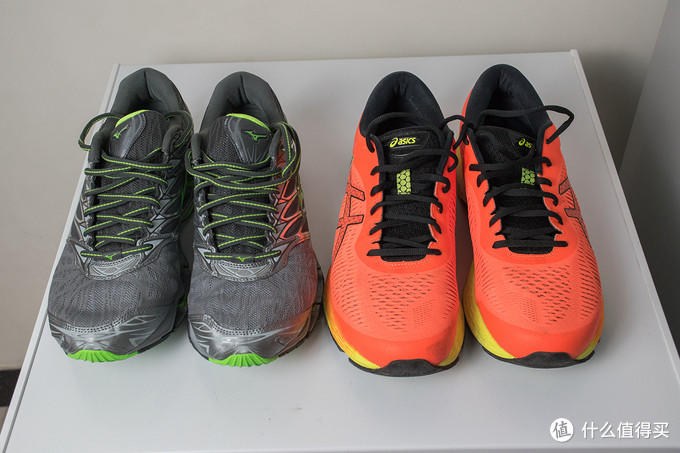 With respect to the shoes' appearance, it is certain that every man has his own preference. So I won't recommend one of them to you because you've have your own ideas in your brains. But from an objective standpoint,  it seems my friends showed more love for WAVE PROPHECY 7. Anyway, it totally rests in you.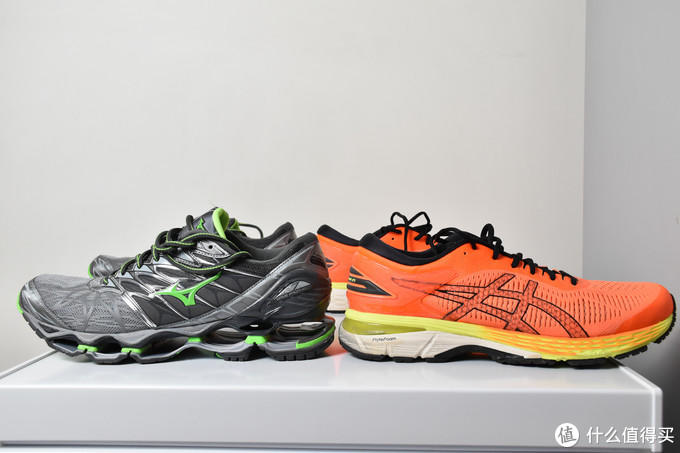 It is widely acknowledged that WAVE PROPHECY 7 has excellent cushion setup or it can even be said to be on top of the cushion field.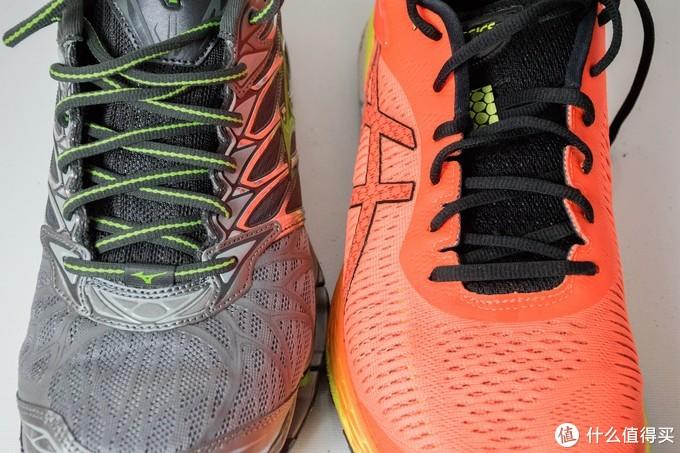 In terms of the breathability, both of them are endowed with. Their upper are made of mesh materials, which ensures ventilation. Based on the ground of my experience,  KAYANO 25  is more breathable and the wetness felt by the feet is much less.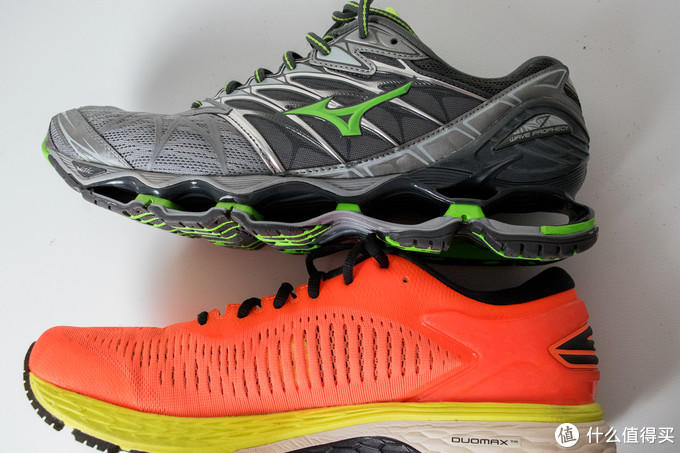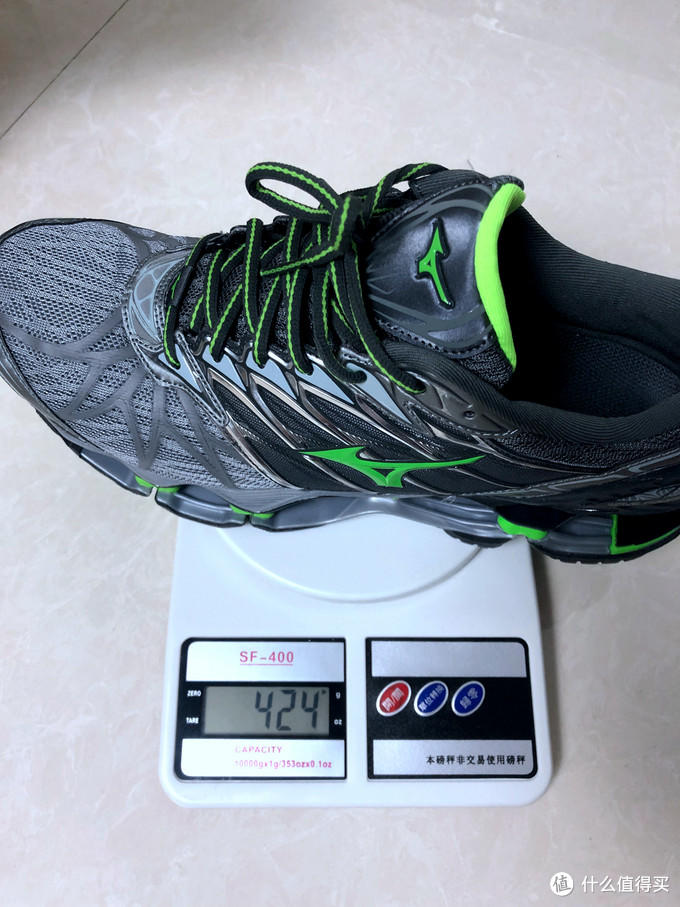 As a result of the more materials used for cushioning system, WAVE PROPHECY 7 , whose weight reaches 424 grams, is for certain heavier than KAYANO 25, whose weight reaches 372 grams. These two professional running shoes  are not light. But after all, their target market is relatively heavier people.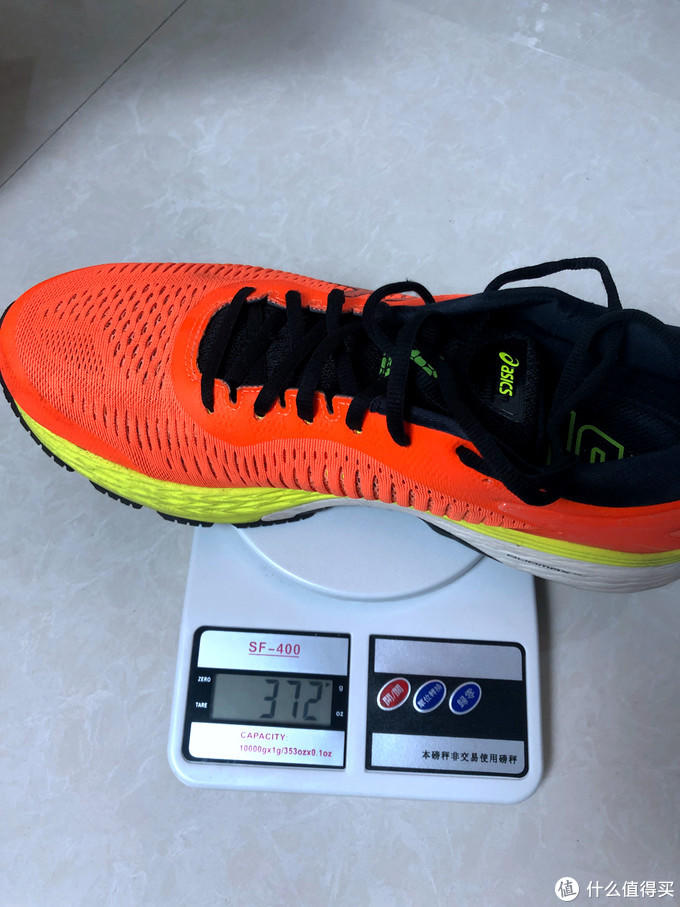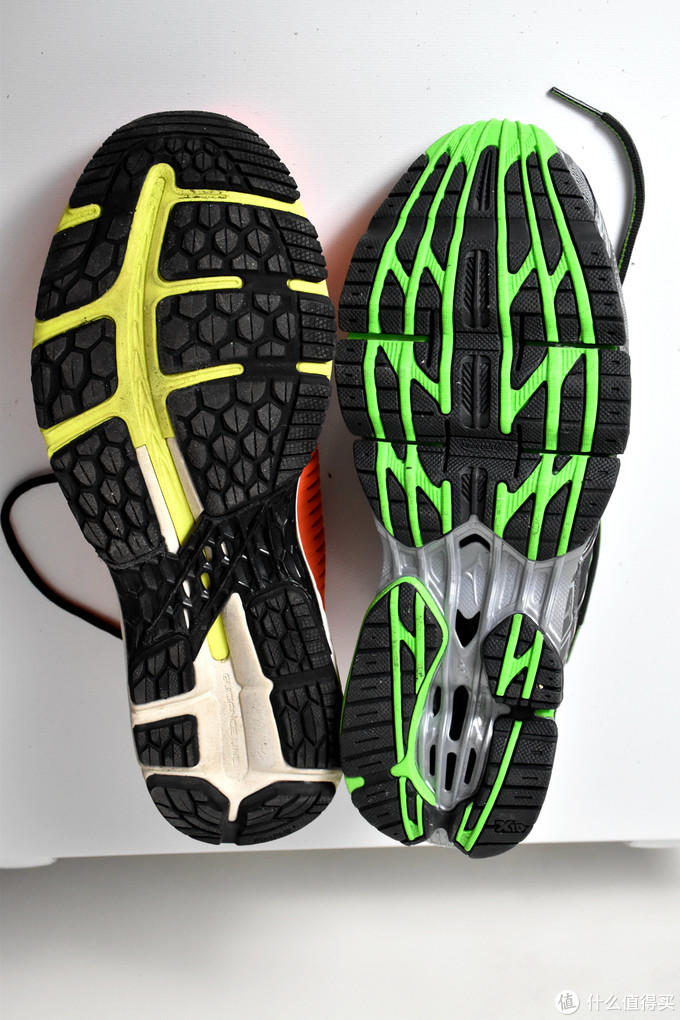 Some complaint that when they wore WAVE PROPHECY 7, they often ran into slippy problems when it rained or the ground was wet, which can be unsatisfying. Well, my feeling is that the grip the traction offers is only ample; so never expect it to bit all kinds of ground very well. However, KAYANO 25 performs, I think, much better. It can adapt to all grounds. But they are both very durable even after 2 months' testing. And I absolutely love their design.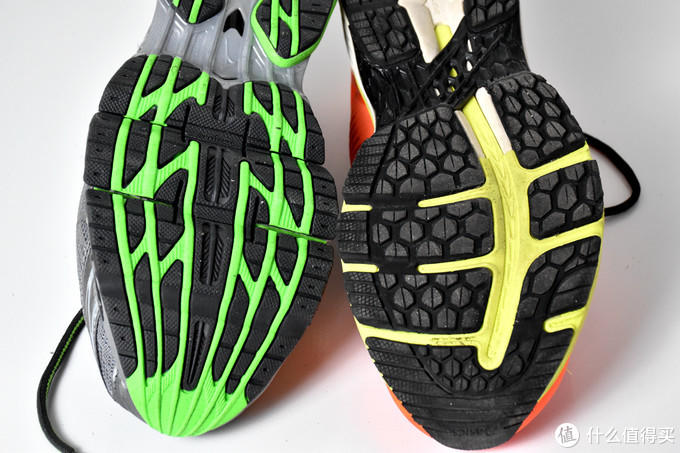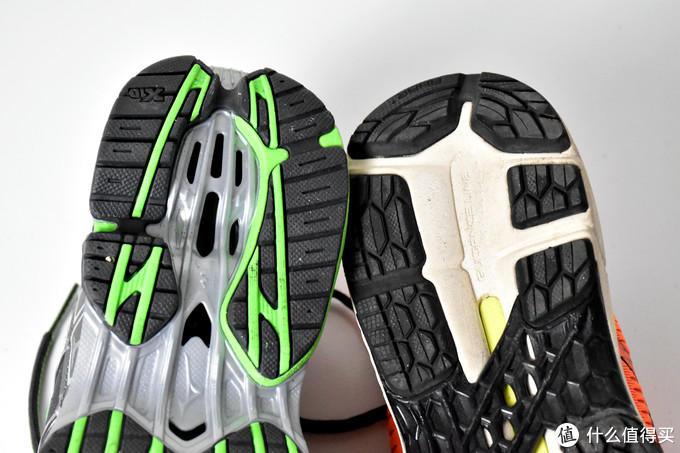 The  forefoot part of KAYANO 25 is wider, and the inner part is very flat, thus offering you a fantastic feeling of comfort while WAVE PROPHECY 7 gives a kind of somewhat tight feeling when wearing. But in turn it warps more well.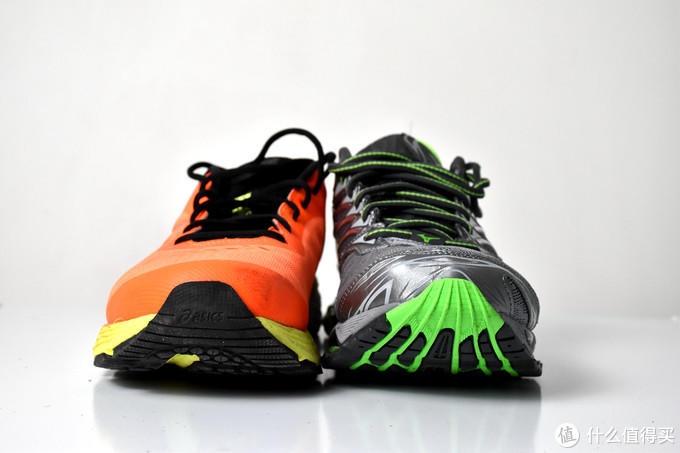 It is said that WAVE PROPHECY 7 is only suitable for running while KAYANO 25 is famous for its cushioning system.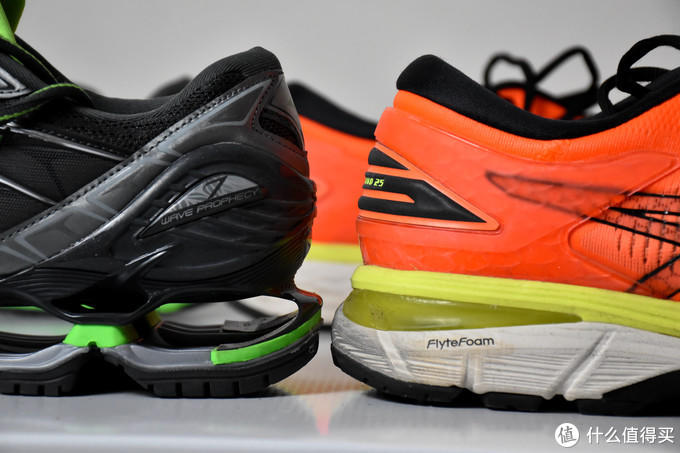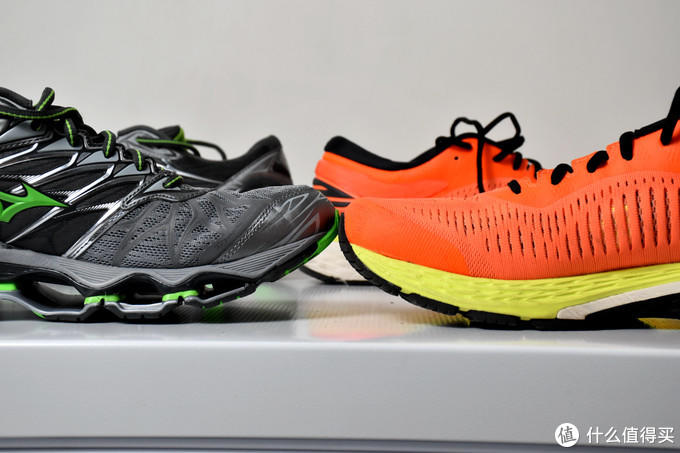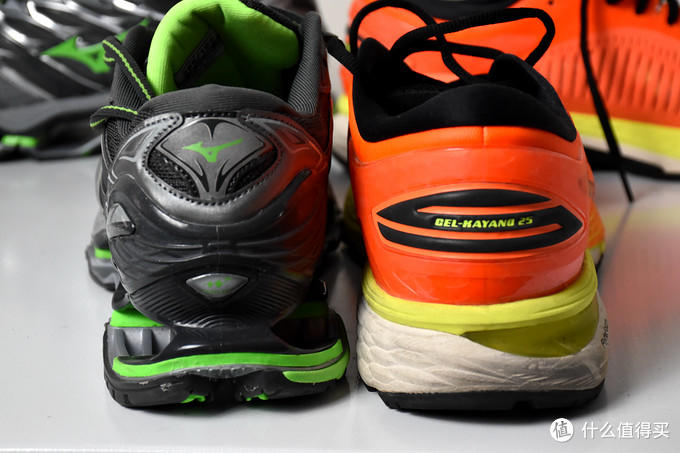 Overall:
Personally, I am given to wearing KAYANO 25 for some walking, but for running I am more in love with WAVE PROPHECY 7. And both their advantages and downsides are easily seen. If there are rainy days, I advise you not to wear WAVE PROPHECY 7 while in others, both are available.