It is, as it were, a legend! Since the first pair of Nike Air Max 98 was designed by Nike, the series has been very active in the sneaker for 20 years. Rarely can a series last for so long a time; therefore, it can live up to the its reputation during these years. It is only by surviving in cruel competitions that can a model fit in with modern world.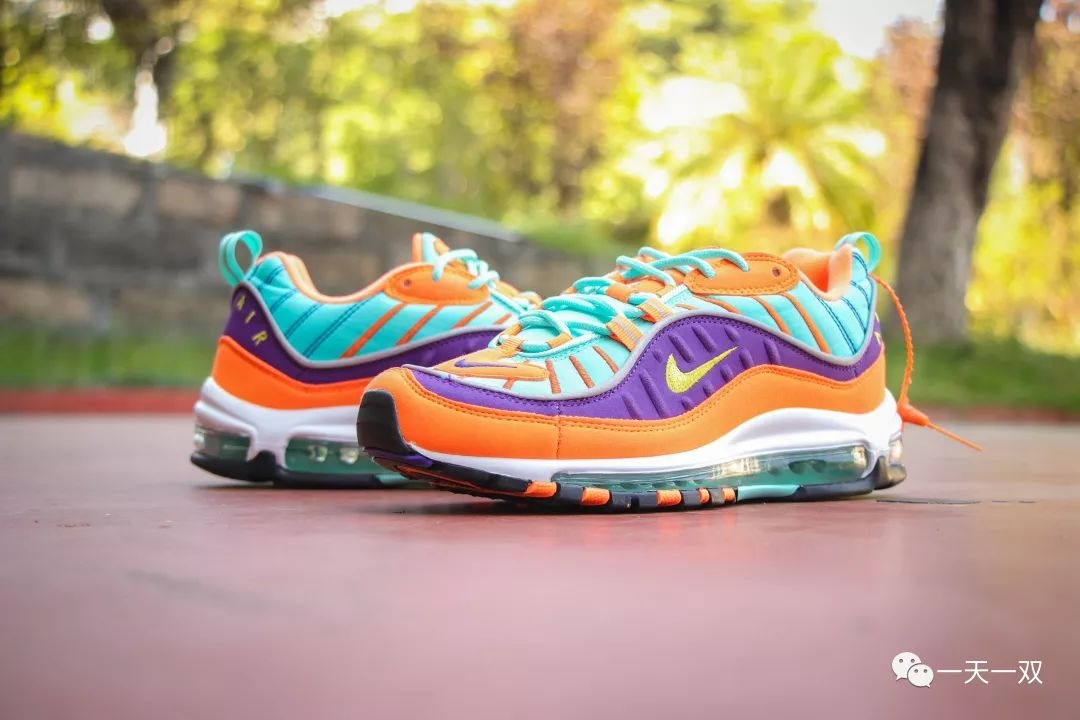 Now that it is the 20th anniversary of the birth of NIKE Air Max 98, Nike released this bright color scheme which is in homage to this memorable event.
The upper part of the shoe is mainly green. And with some orange lines and other delicate decorations and presented in a patchwork of several bright colors, the shoe looks very novel. Besides, the collar equips with a rarely used color to match the whole shoe — the mint green, bringing us a kind of refreshing feeling. About the outsole, I want to say that no matter how many novel colorways you have seen before, you are still likely to get astonished at this one. The shoe is bright not only in the visible part, but in the invisible respects, say, the outsole(which is not so visible compared with the upper). It combines orange and white to create a different effect, which seems very energetic and lively.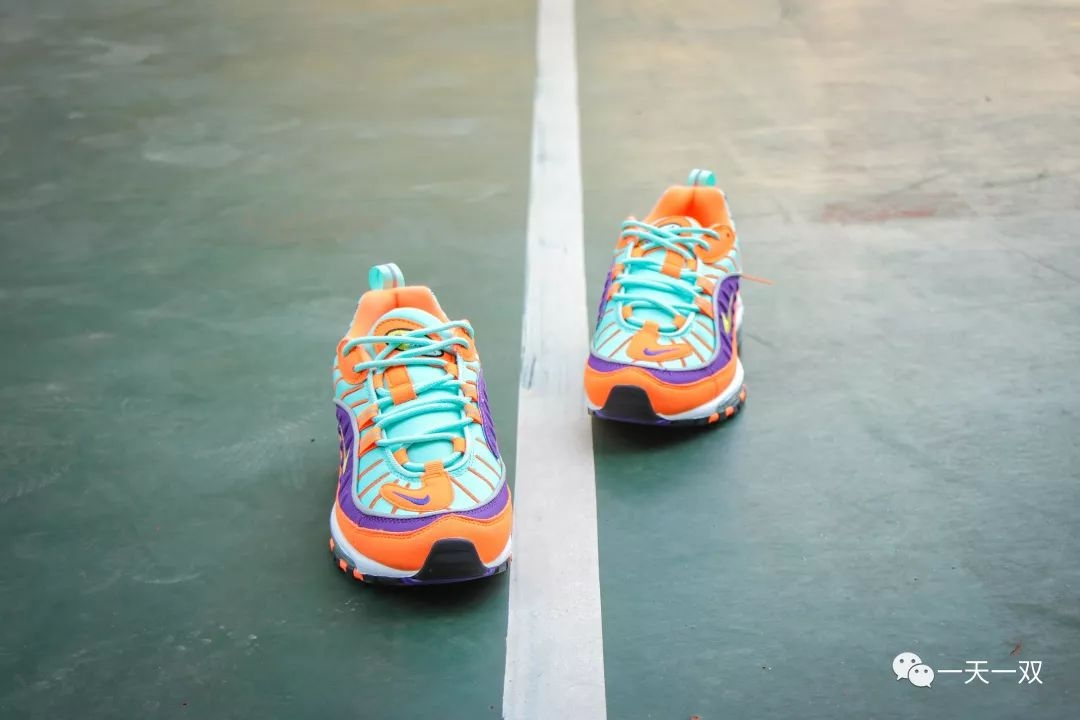 For the upper, the materials used can live up to its price. It feels quite soft and comfortable. Many buyers signified that it is a shoe that gives you quite a lot of energy, seemingly to push to exercise. And at the side, it is decorated with grape purple, vibrant orange and mint green. Very positive, isn't it? As for the heel part, it is the irregular design and comprised of several colors. I believe that the matching color of this shoe will absolutely make you very eye-catching in the crowd.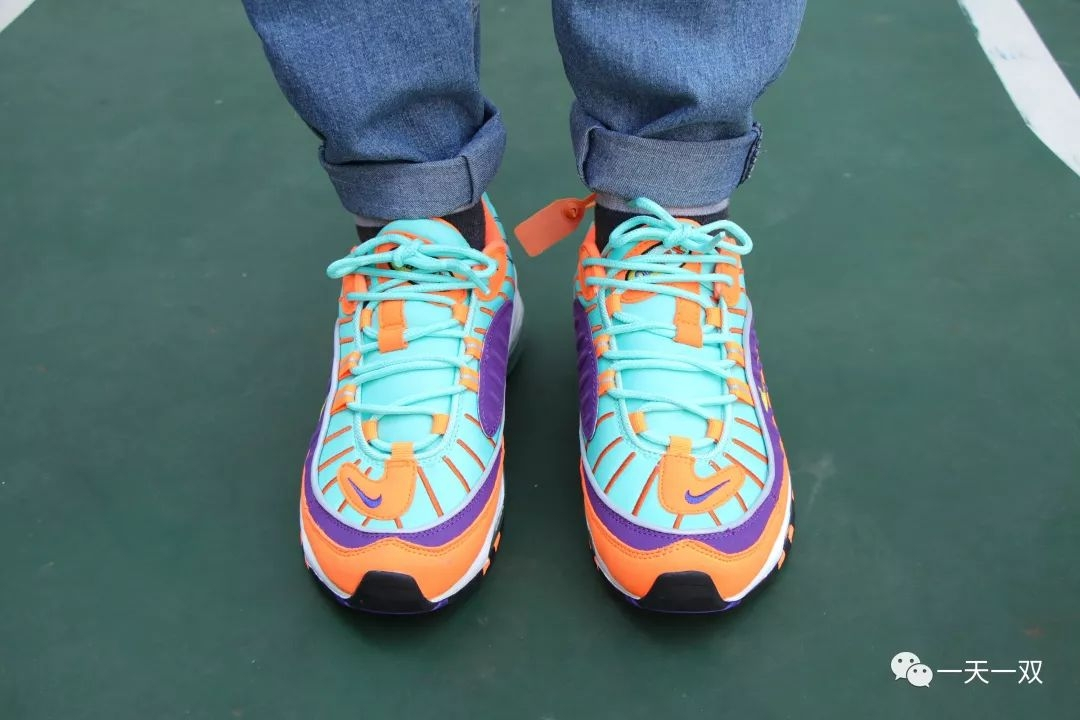 The upper, as is mentioned before, is made of many materials, which are of high quality. In the mint green part, it is a soft fabric material that guarantees the breathability and foot-feel of the shoes. The mint-green shoes are reinforced with orange striped embroidery, and the soles are fitted with a full-soled visible air cushion that offers flexibility.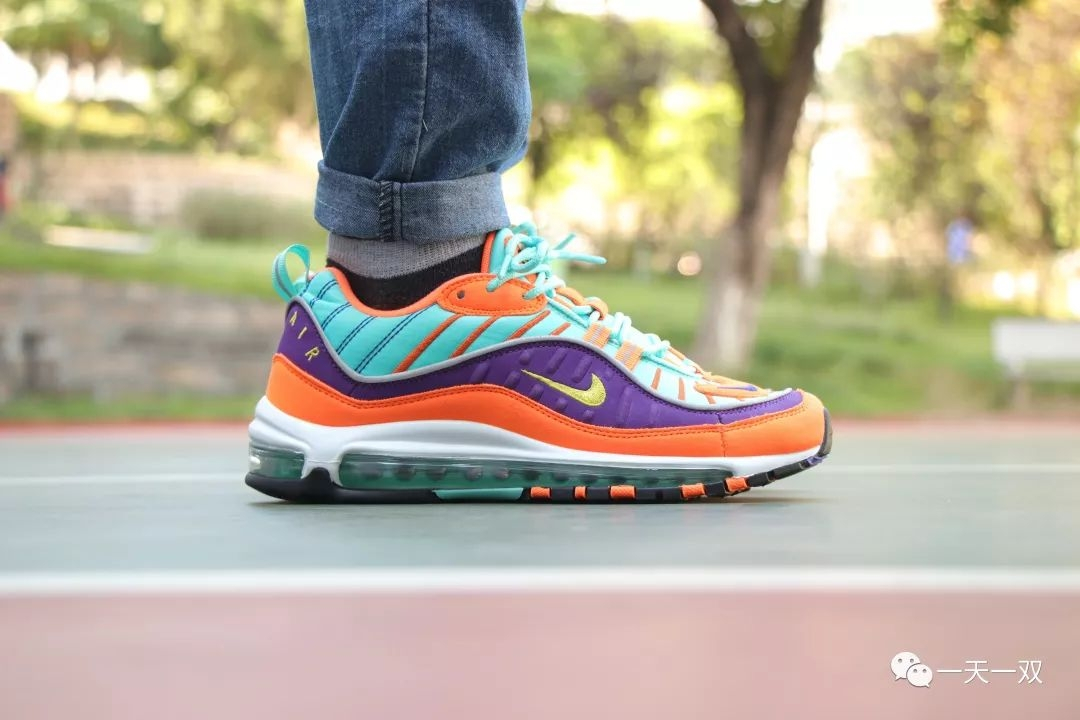 The outer layer of full-foot air cushion is durable rubber outsole.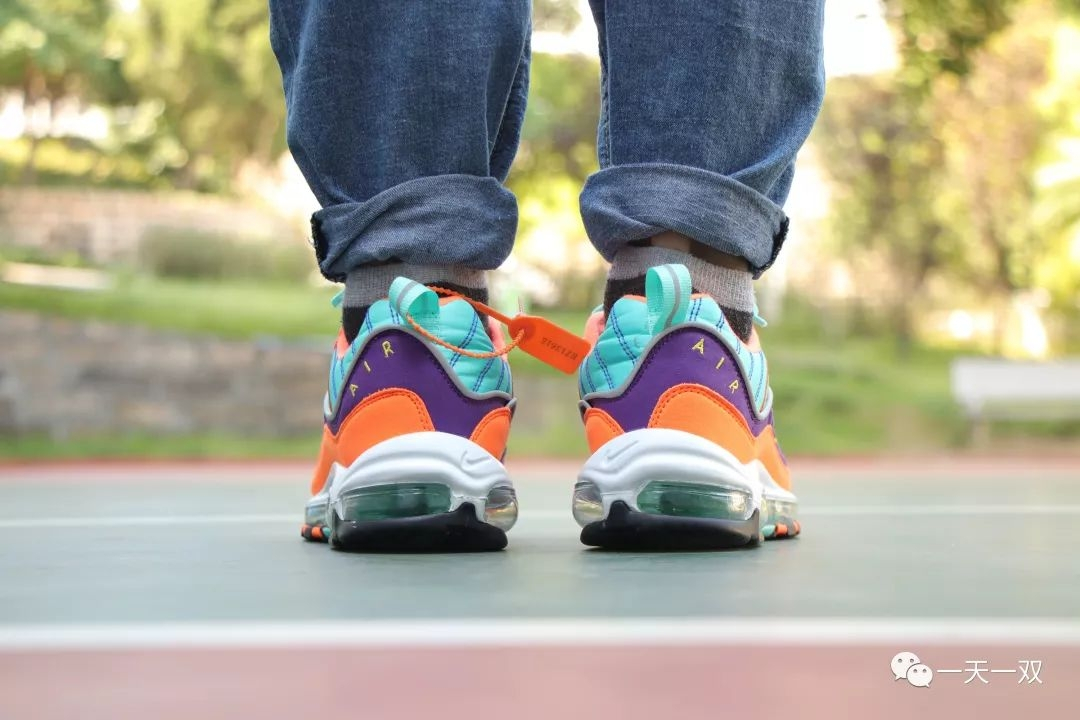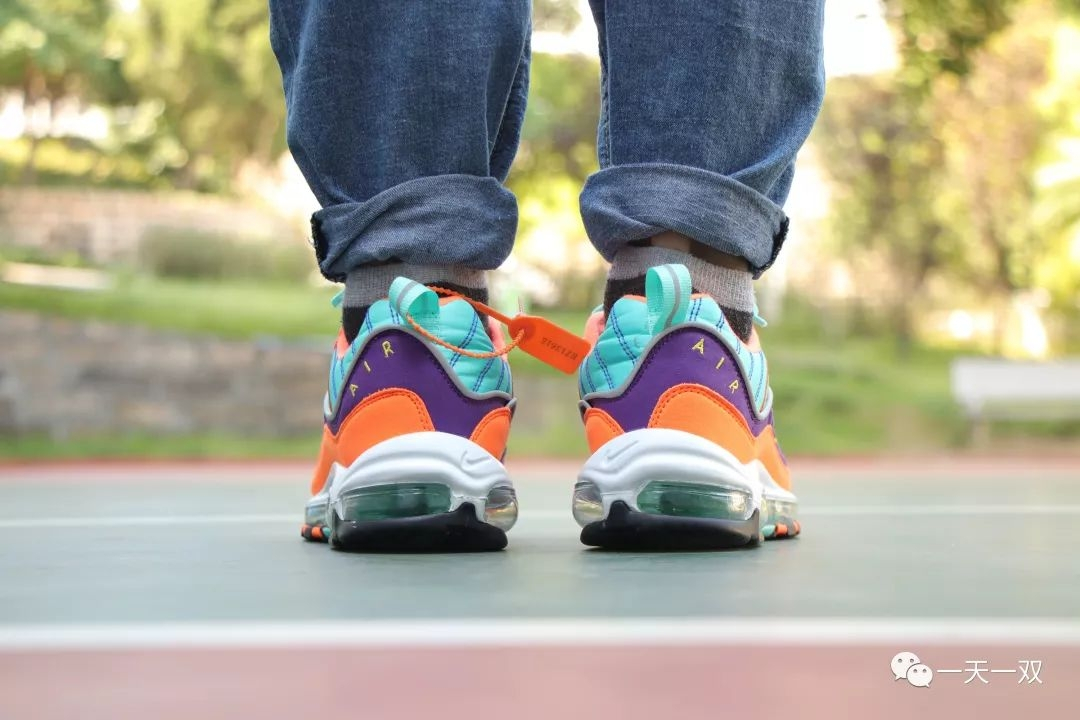 After a series of tests, there is no obvious wear and tear. With  respect to this aspect, you can see that there are many different shades of grains, providing friction timely. As a pair of fashionable shoes, the price-performance ratio of this pair of Max 98 is quite high. The grain of the forefoot is more apparent while that of the heel part is relatively smooth, and the concave and convex feeling that fore part forms brings excellent grip performance.
For all the shoe has used full-foot Air cushion, there isn't seem any nice bouncy feedback. Maybe it requires some time breaking in. And after getting along with it for some time will it offer us some nice court feeling. When running , the shoe needs a certain amount of weight to step on it, otherwise, there is no way to experience the soft spring feeling of air cushion, and this shoe, in the running process is better than daily walking.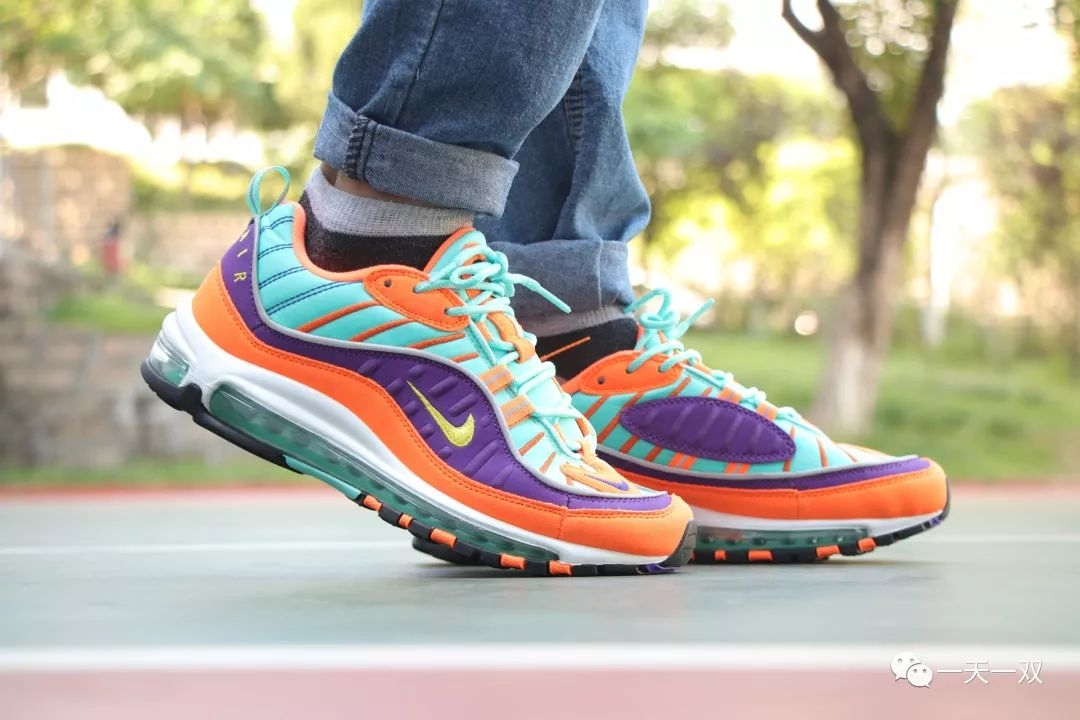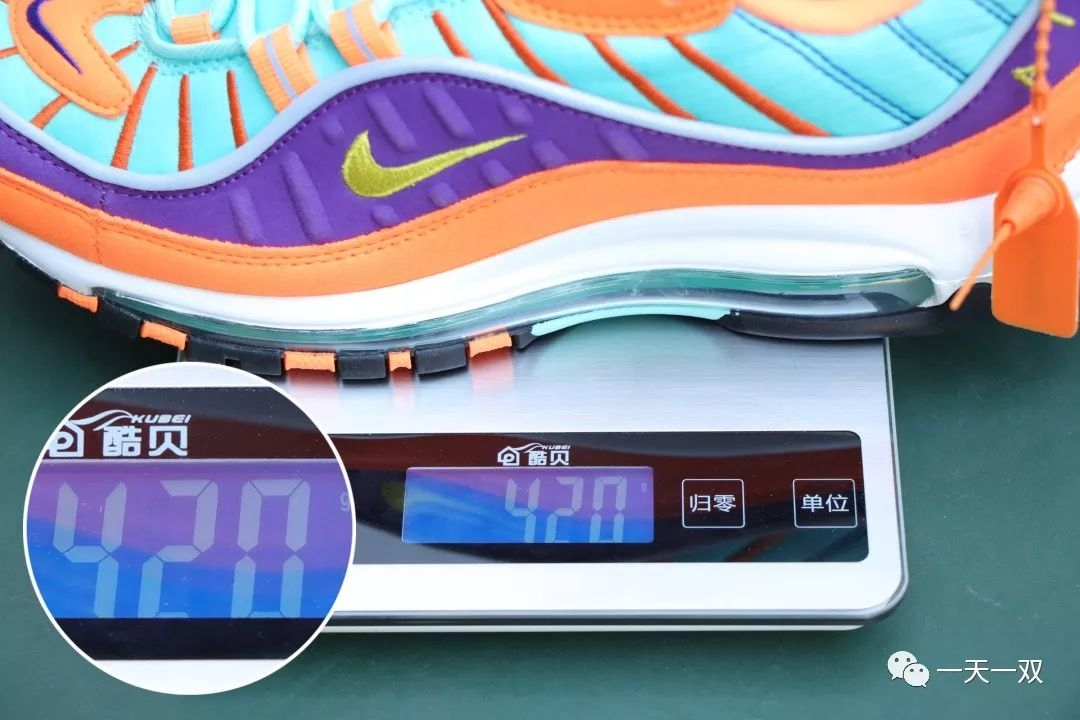 A single shoe of NIKE AIR MAX 98 QS weighs 420 grams, which is neither too heavy nor too light. And such weight is more than suitable for combats. In terms of wrapping and support, the case is that the two are now closely related. For wrapping, the interlaced lace system inside and outside brings a better sense of wrapping to the shoes. The mint green collar is matched with the same color laces, dotted with orange lace holes, and the overall color can be described as an unique masterpiece.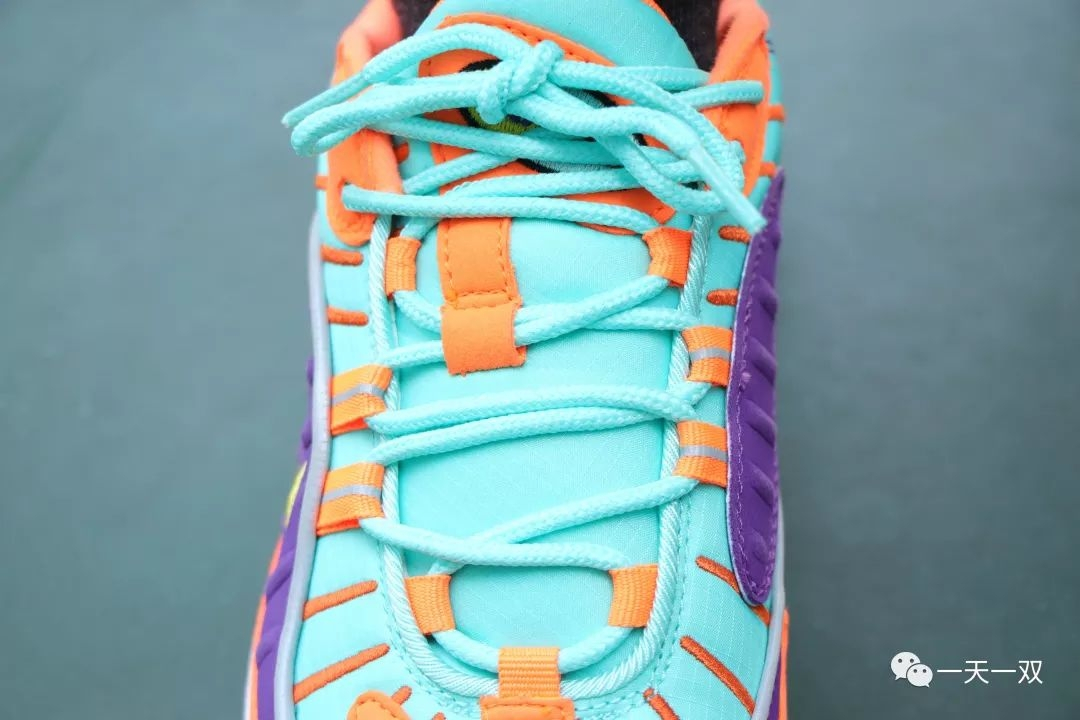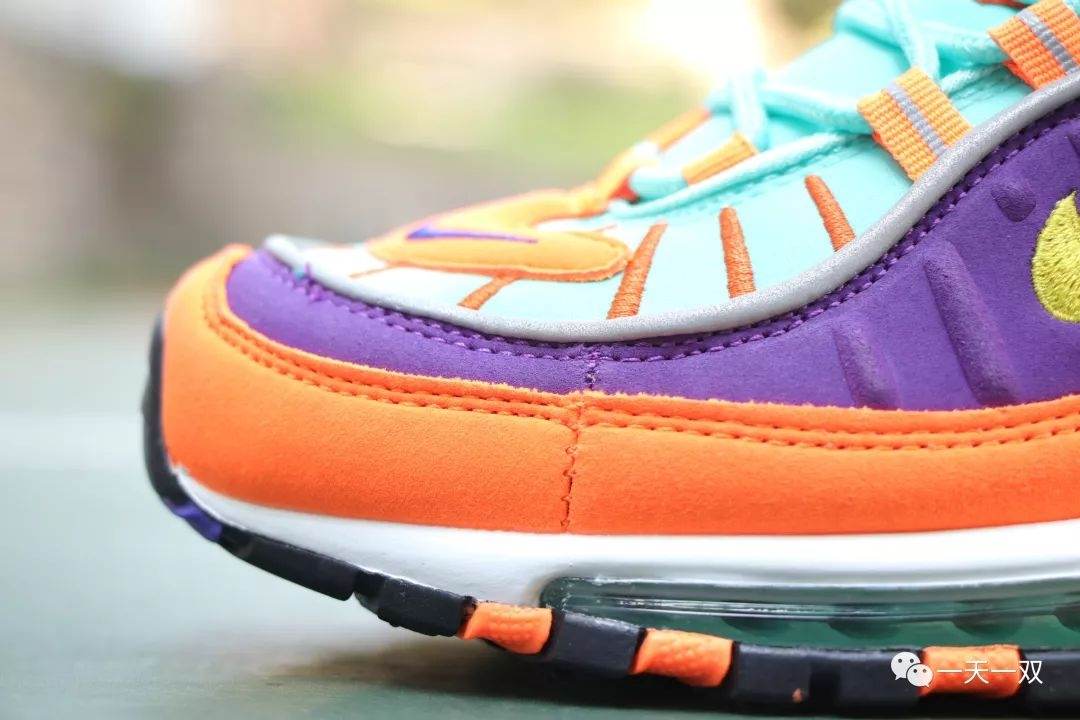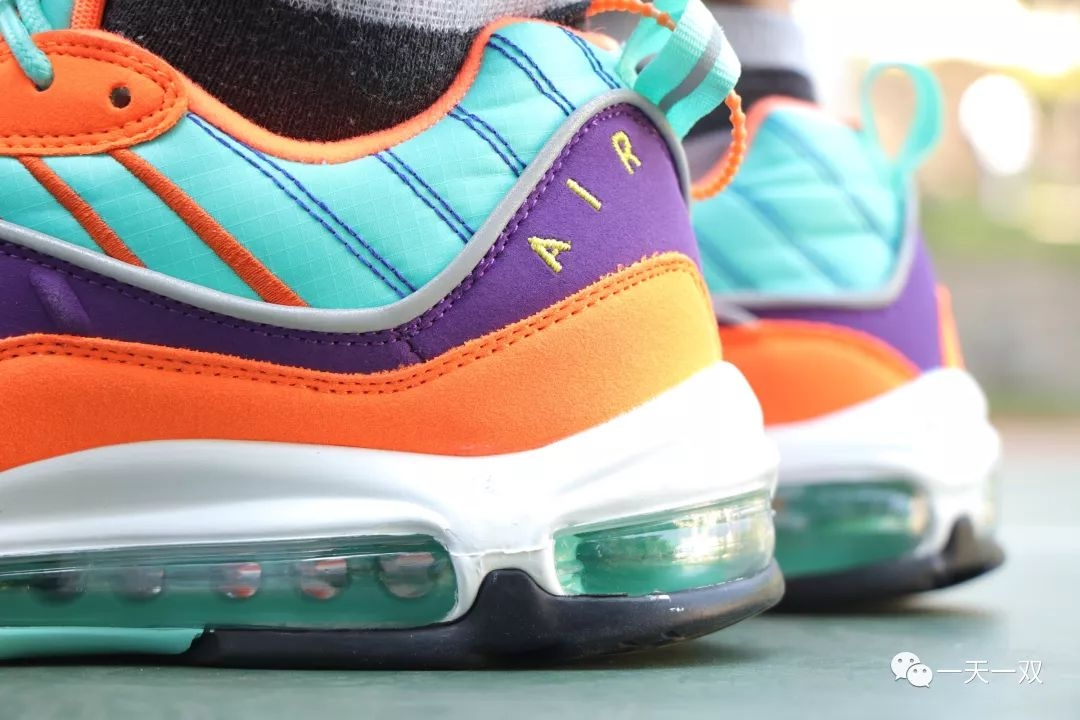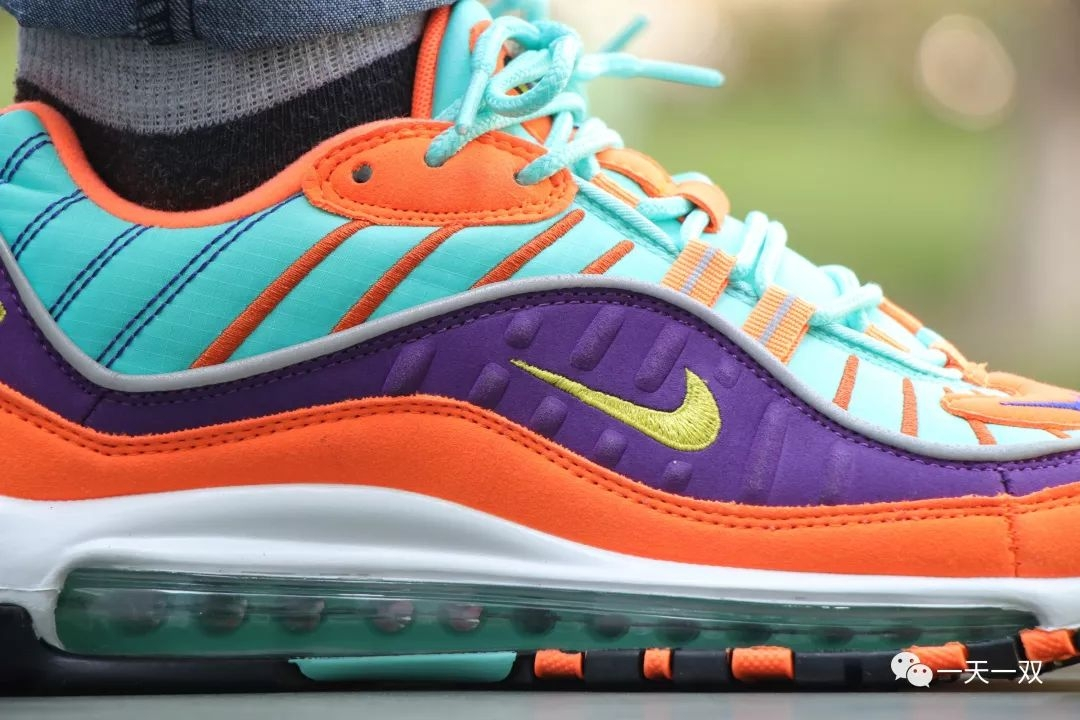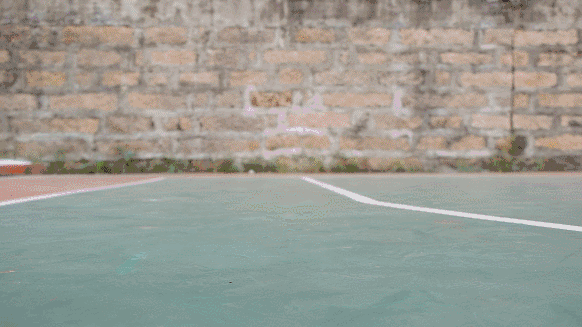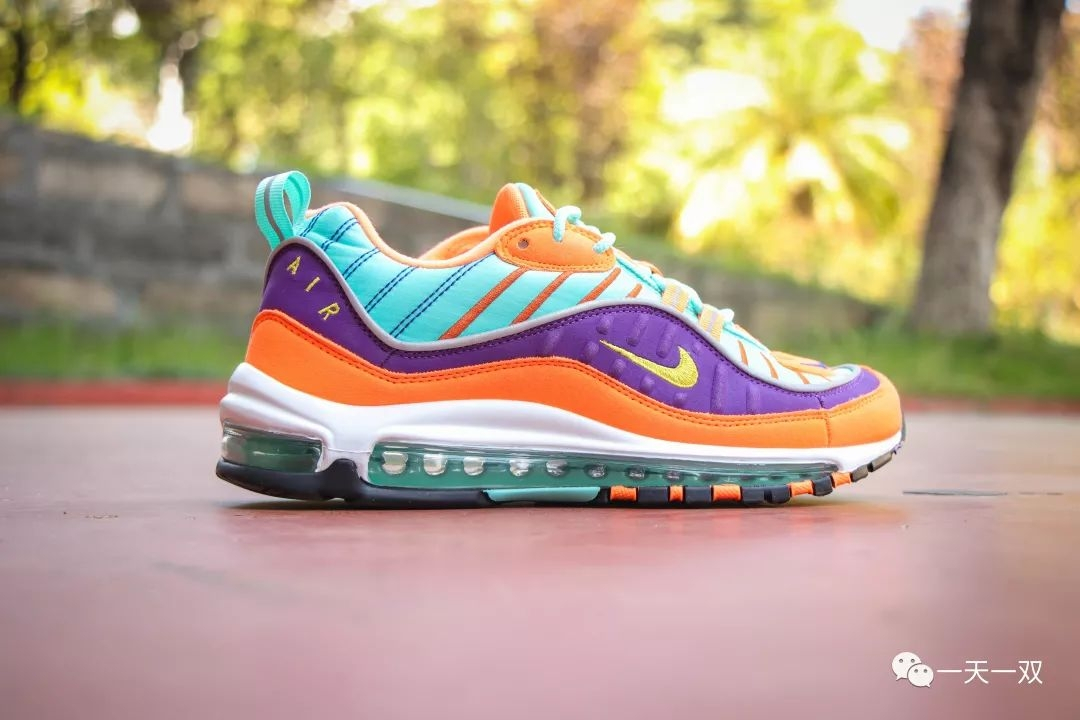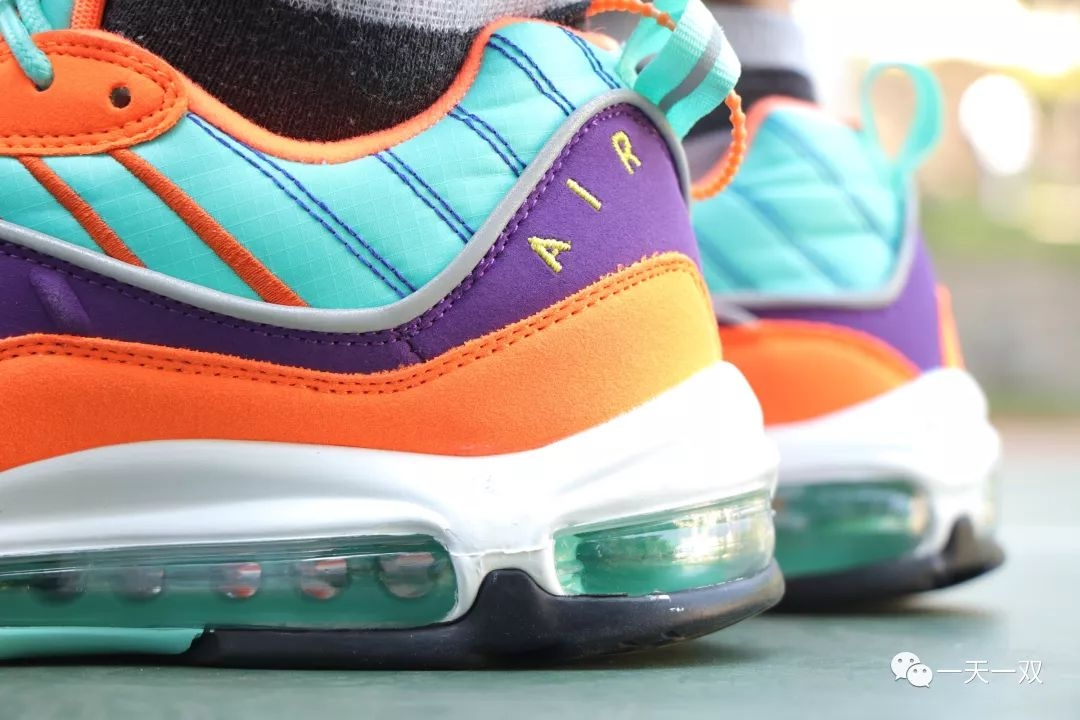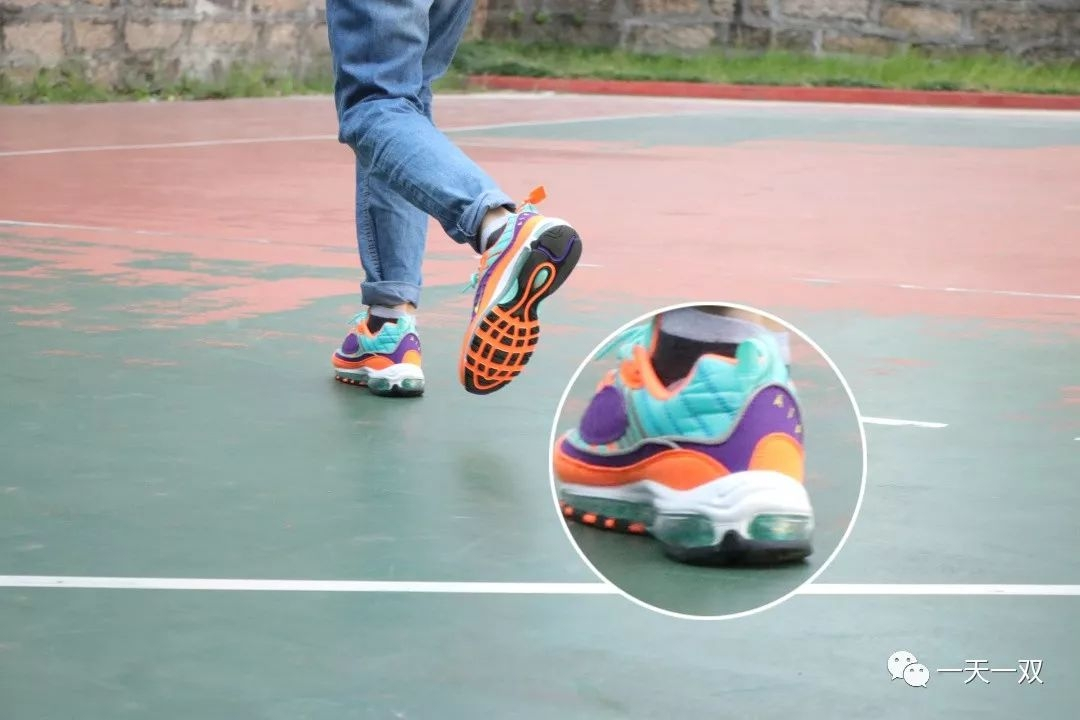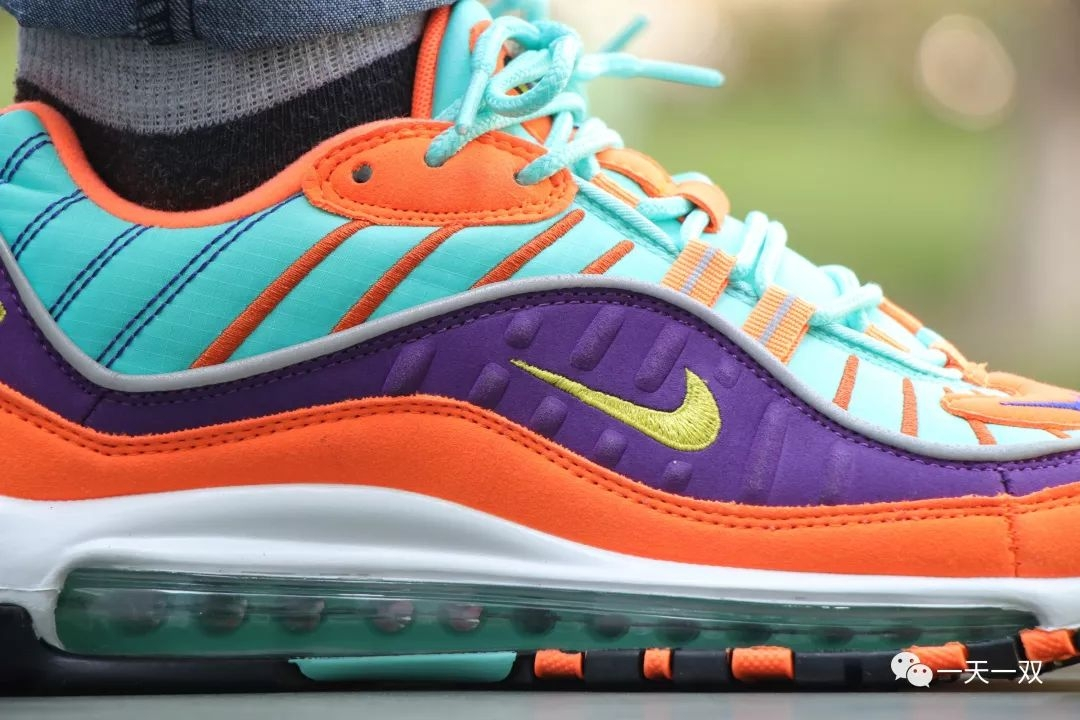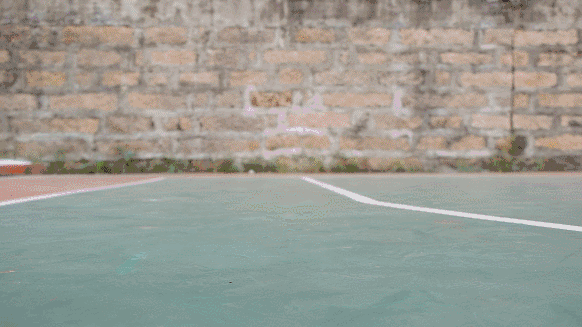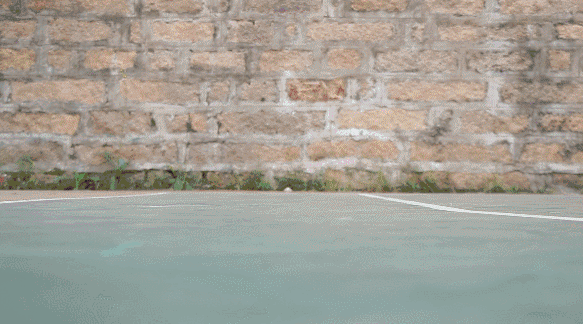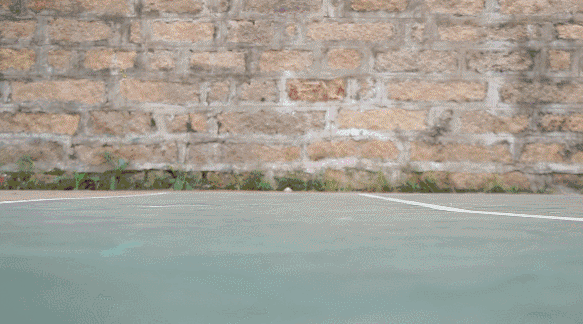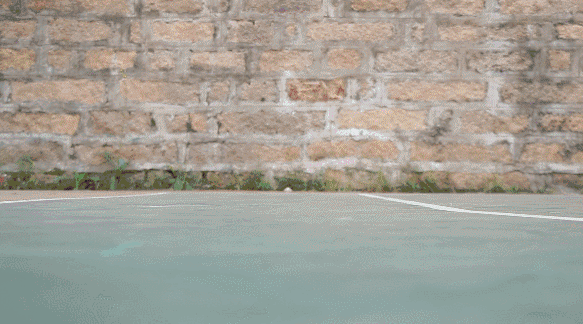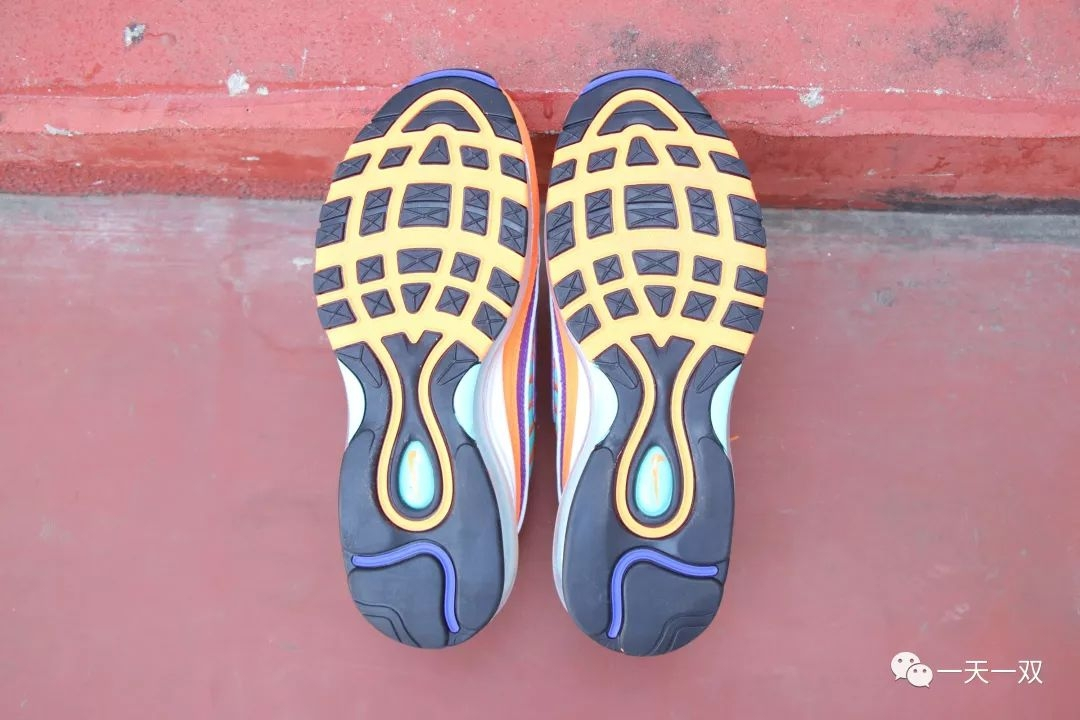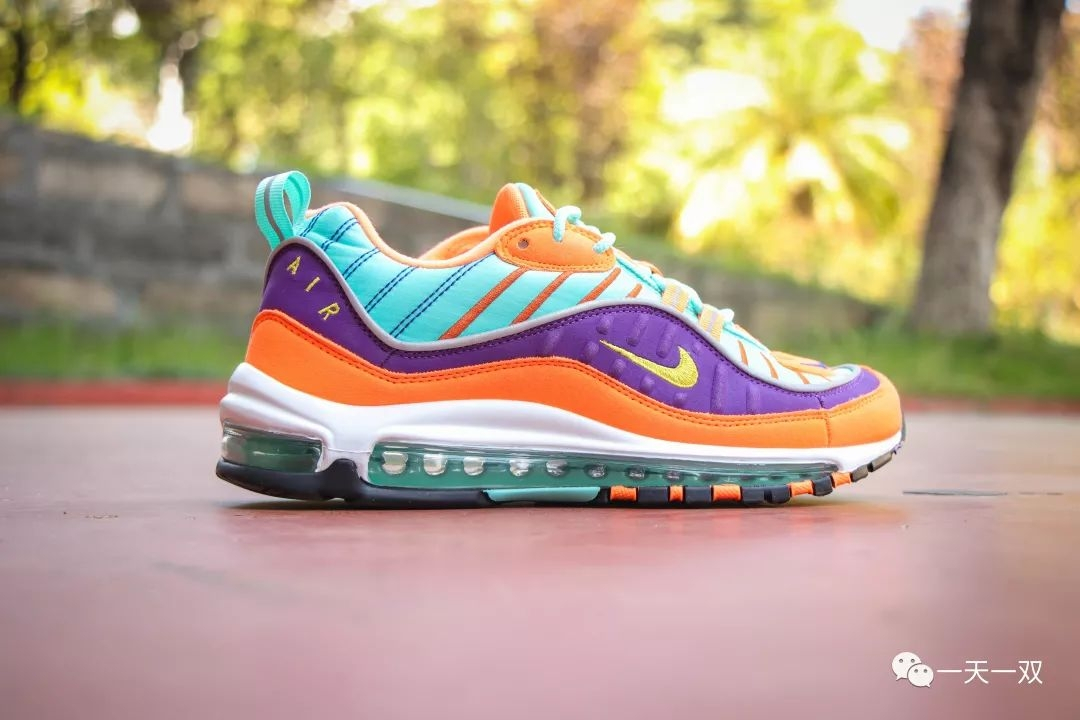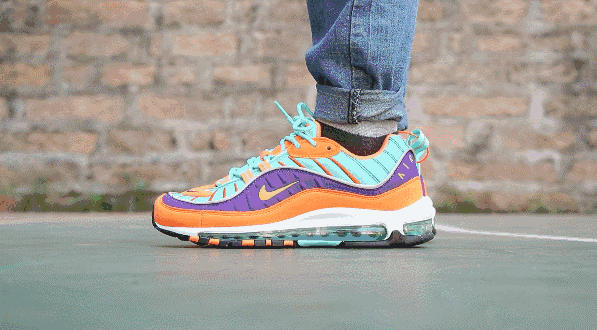 Overall:
If only looking at the outlook of the shoe, it is rather fashionable and can match all kinds of daily dressing. And if you want to check some details, it won't fail you, either. All tech and decorations are here; both can live up to the price. The vamp is super delicate in design, creating an extraordinary texture and bright unique style.  They are just here for you to check!