To begin with, I'll talk about the famous brand, Nike. It is certain that most of you, whether sneaker fans or not, have heard of "Nike" many times before. Surely, it is not endowed with such reputation. In the past few decades, Nike has been very powerful and a successful model in the eyes of many corporations, but Nike's effort and perseverance are what people haven't seen before. And with the development of times, people are seeking a high level of spiritual need as well. So this demands that Nike make updates and improvement. And the fact is that scarcely has it ever failed us. Then what surprises are we going to come across this time? Just expect.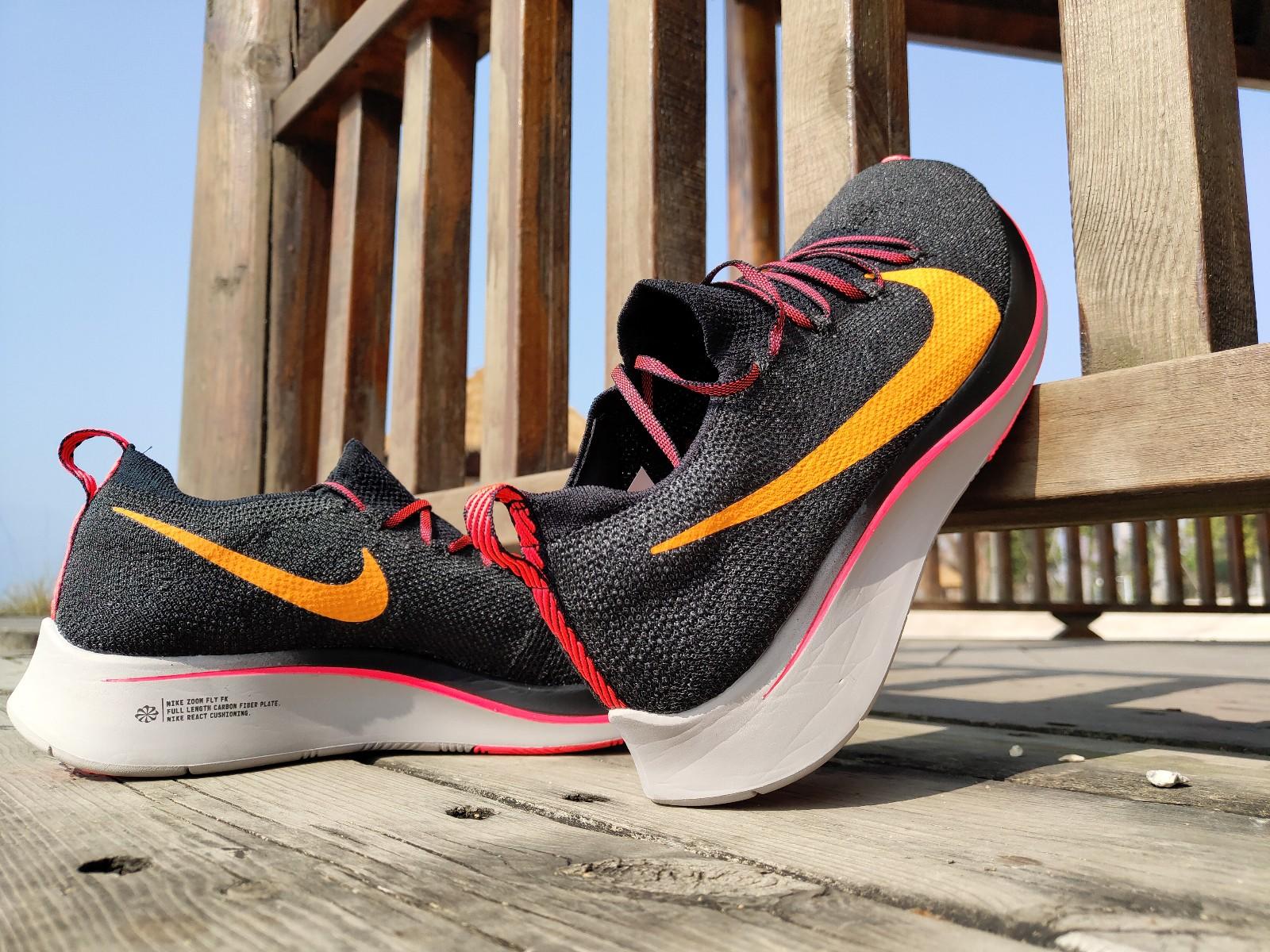 The Zoom Fly series, generally acknowledged as very practical  for runners, has been updated several times. But what matters most is that Nike always designs its models with heart and soul and this Nike Zoom Fly FK would not be an exception.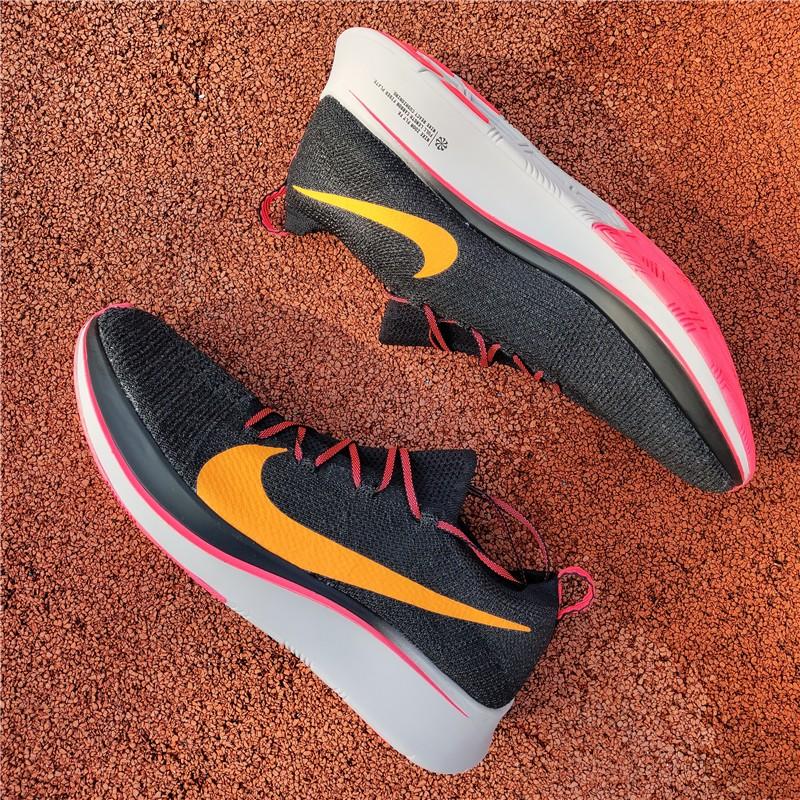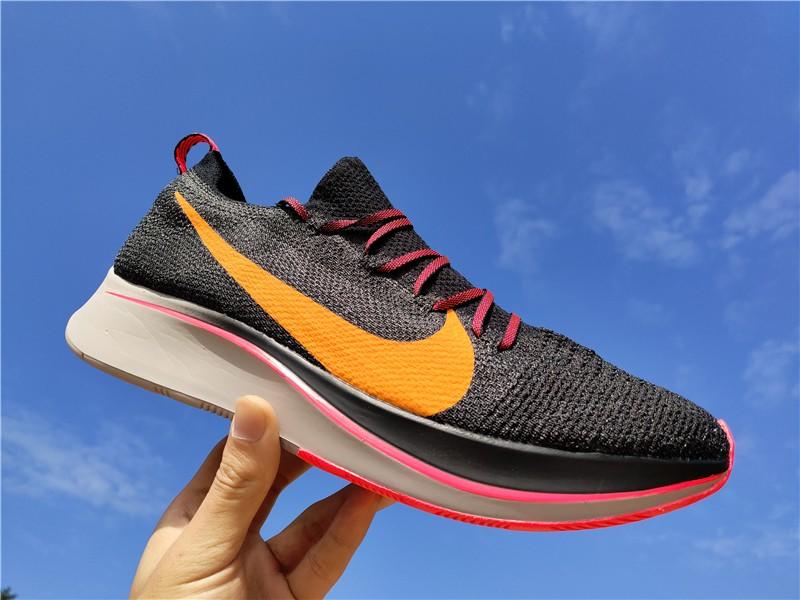 Respective of the shoe box, it is still the orange package with which we are very familiar. There is nothing new and special in it. Printed on the sides are as well some basic information of the shoe.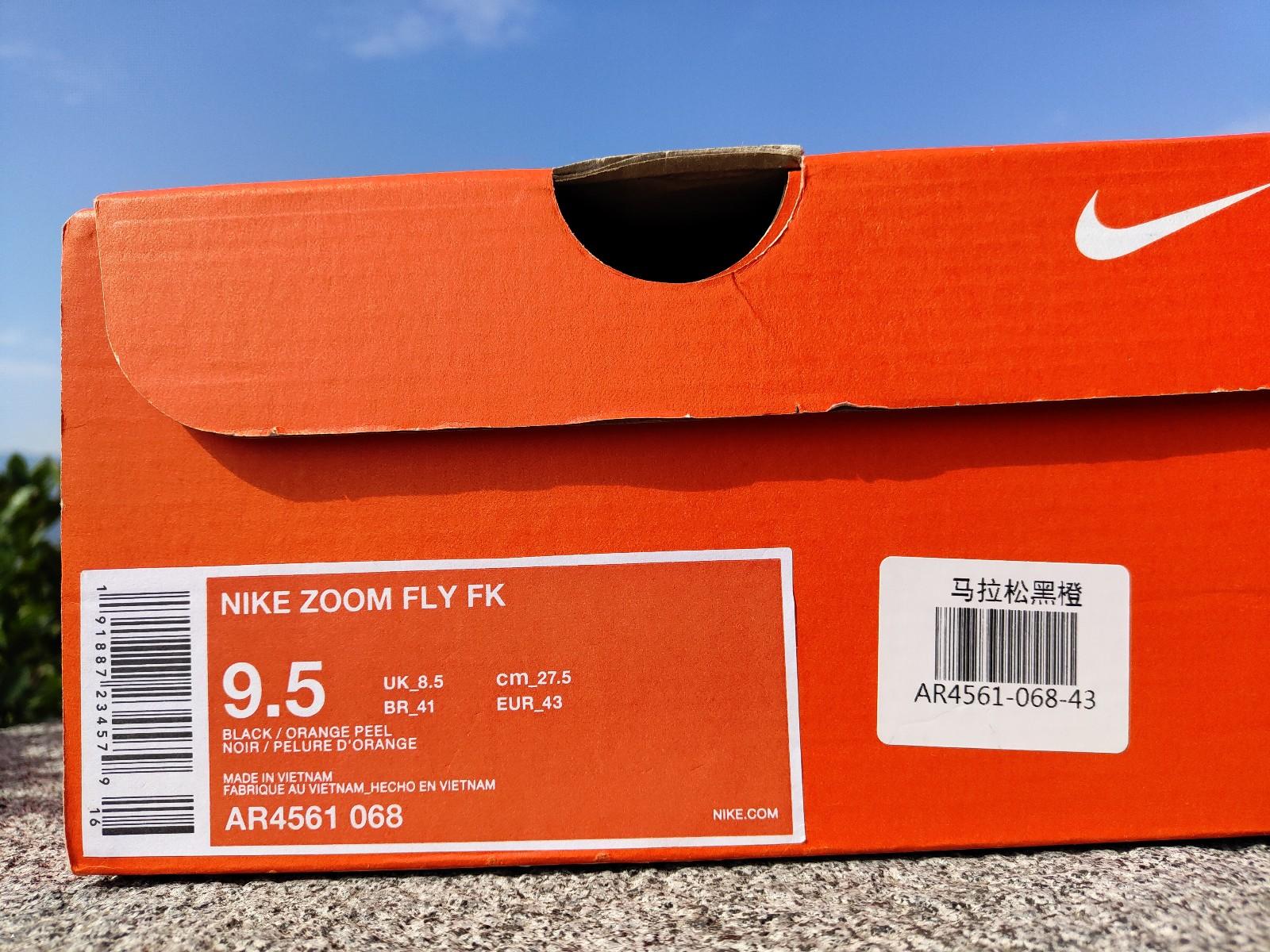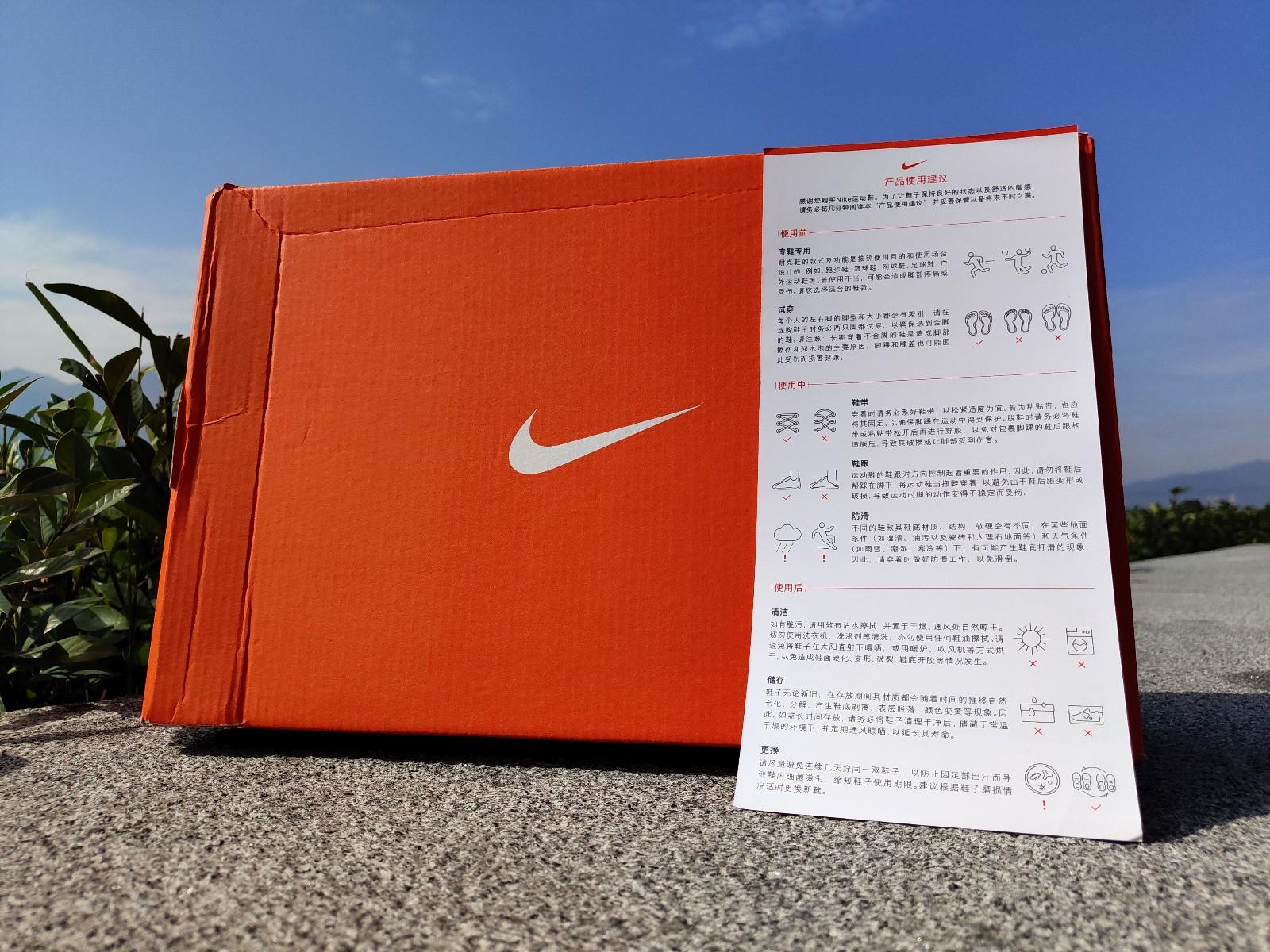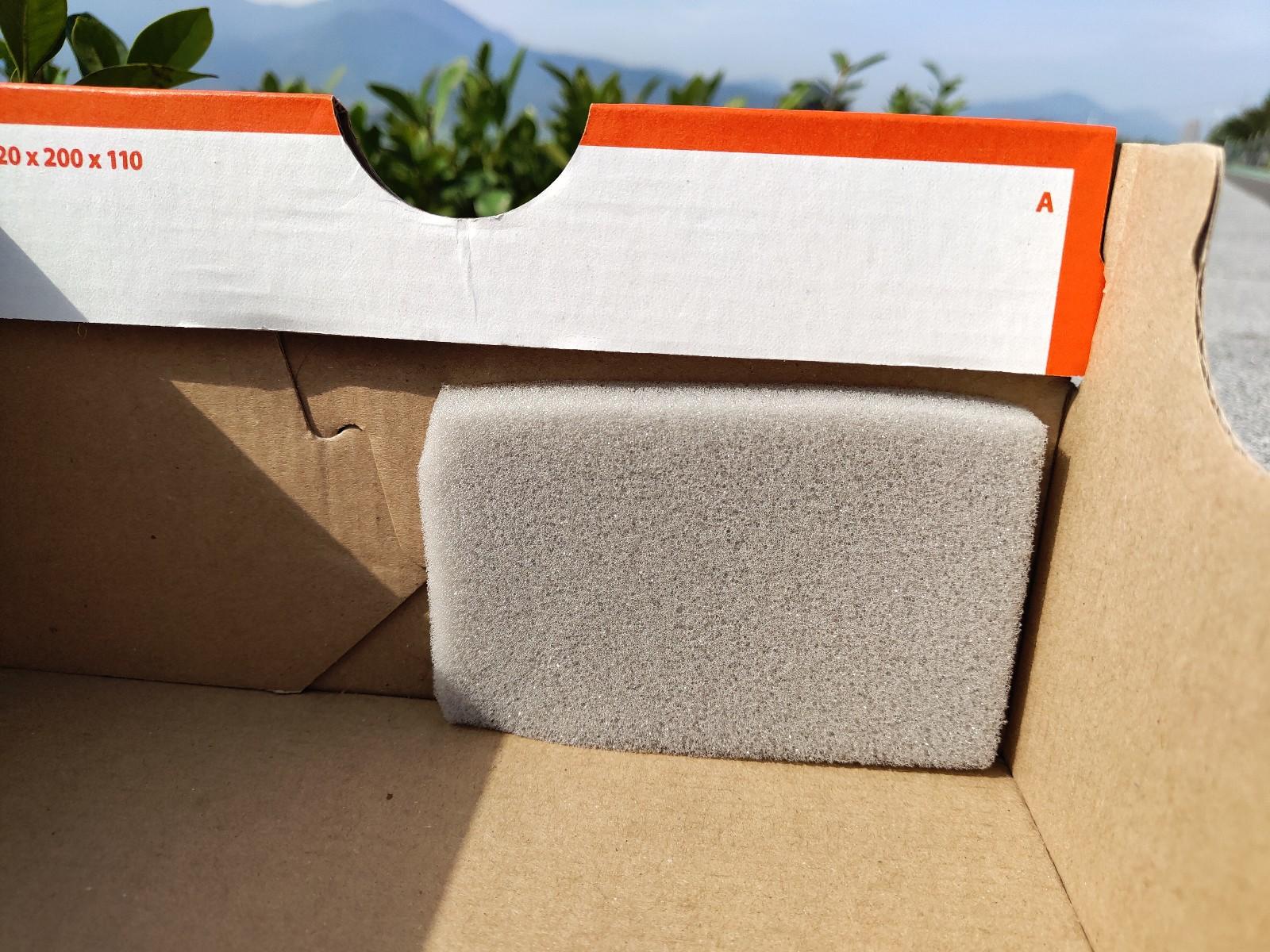 Next it's about time to demonstrate the shoe's performance. Well, before this review, I've heard someone asked, "Whether you are wearing Nike Zoom Fly FK for fashion or for running?" For me, I reckon that I wear the shoe for both purpose because it is just devised with a aesthetically-pleasing  looking as well as excellent performance. Glimpsing at it, you are most likely to be deeply impressed by it because it is just very distinguishing even in the crowds.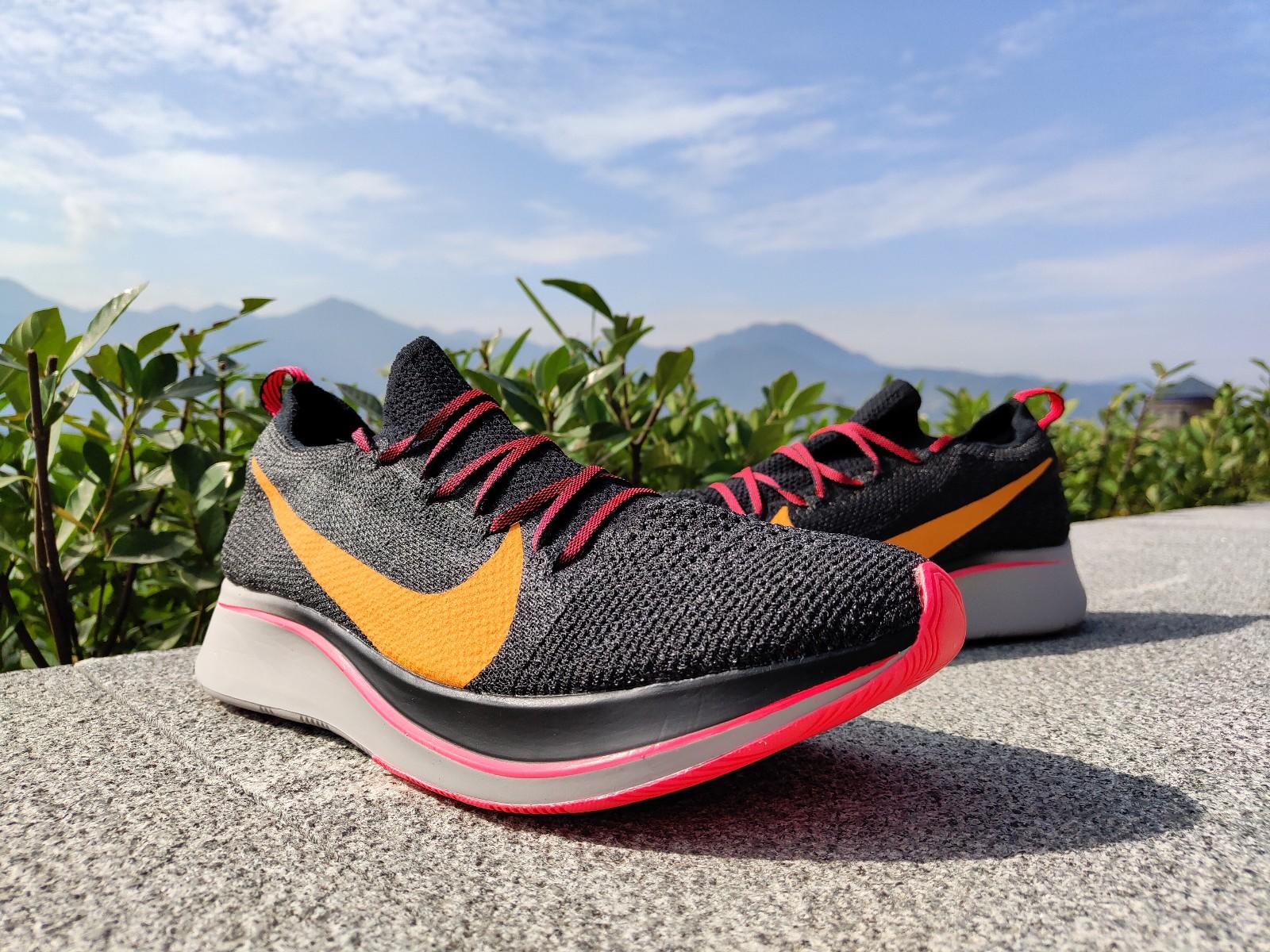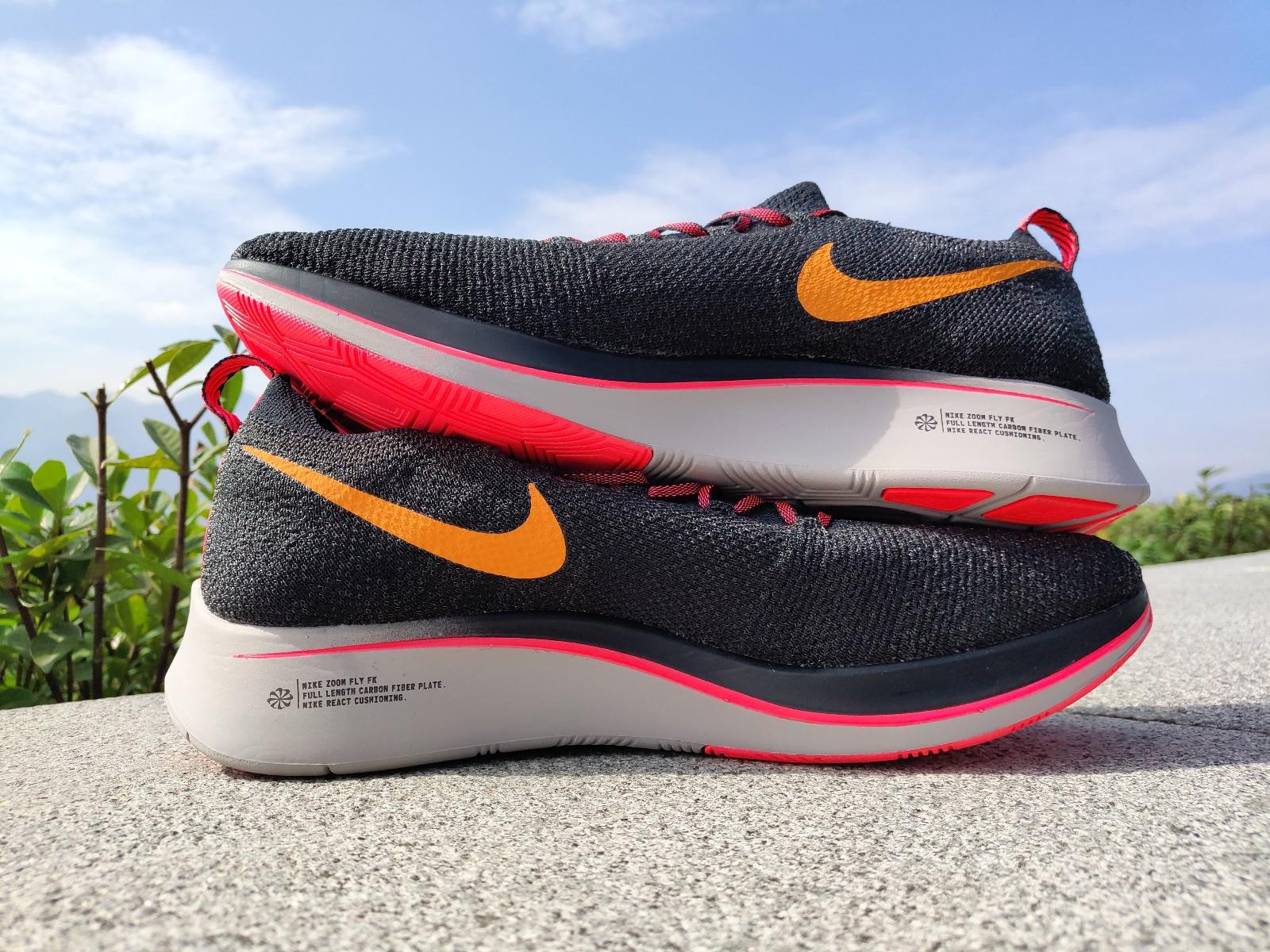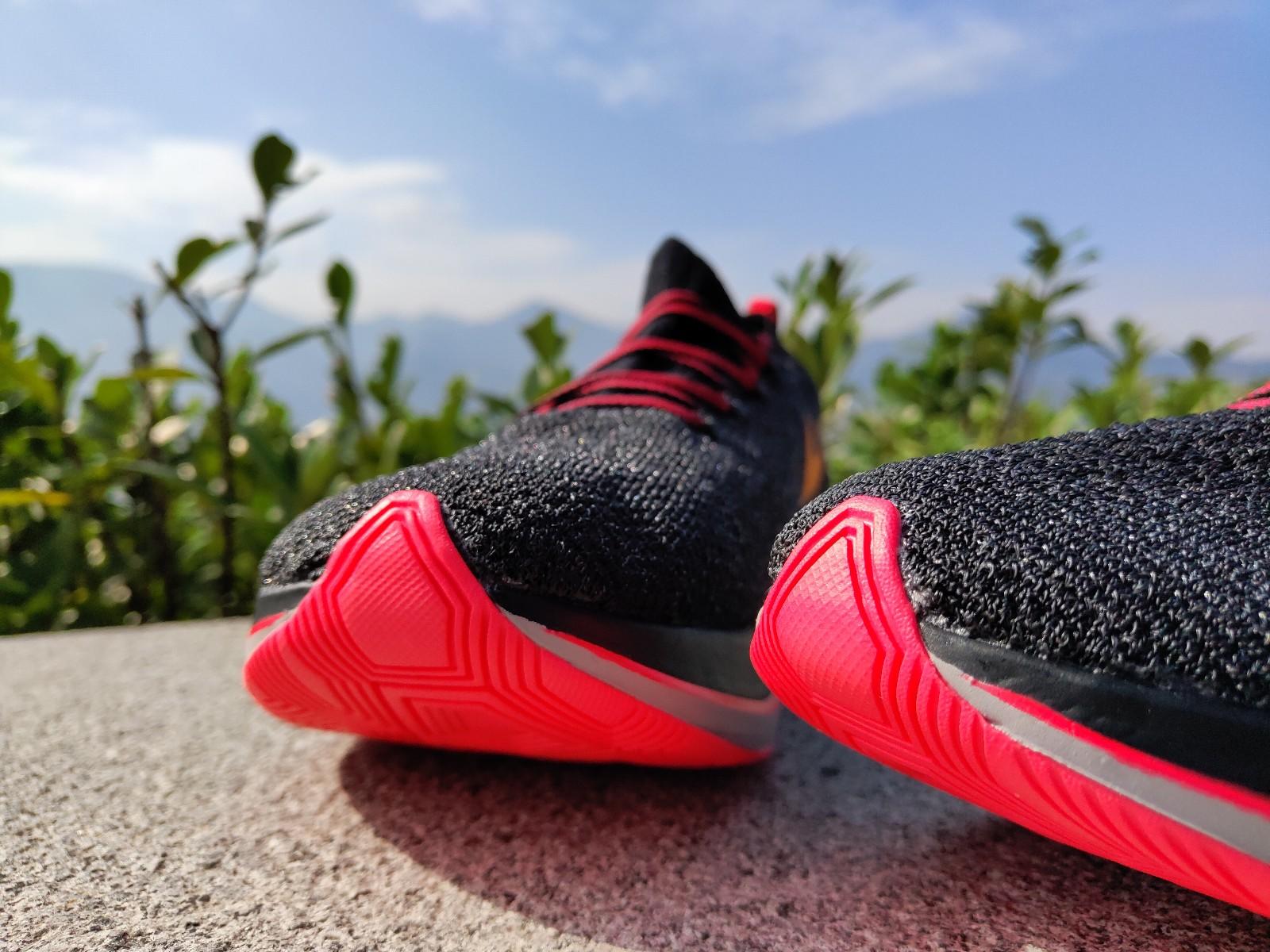 To tell you the truth, I feel very flattered being able to cop one pair of Nike Zoom Fly FK. I have got this shoes for a period of time and I am just accustomed to it quite a lot. And above all, it is the upper that makes me most satisfactory. Made of thin fabric, the one-piece Flyknit can offer you a fit that forms to your foot— simultaneously reducing the potential for rubbing-induced blisters and guarantees a certain degree of ventilation and meanwhile prolongs the shoe's life. As you can see, the upper features no tongue, making it almost like a sock. And it seems that Nike feels confident enough to loop the laces directly through the upper instead of adding Flyknit strings to hold the shoe together. A number of consumers claimed that they enjoyed very much the upper meshing for it fits like a sock while doesn't form any hotspots. The upper just feels as great as it looks.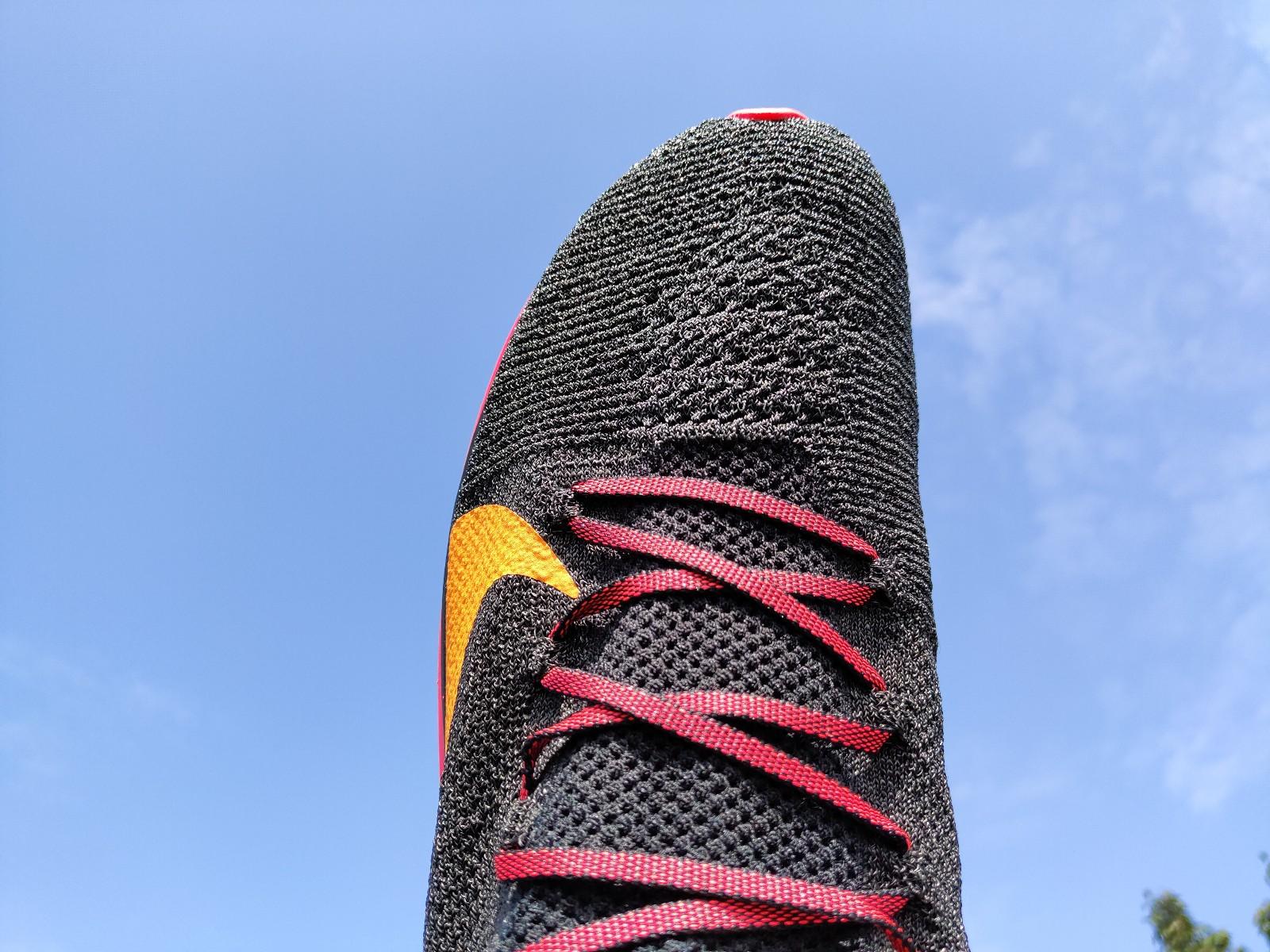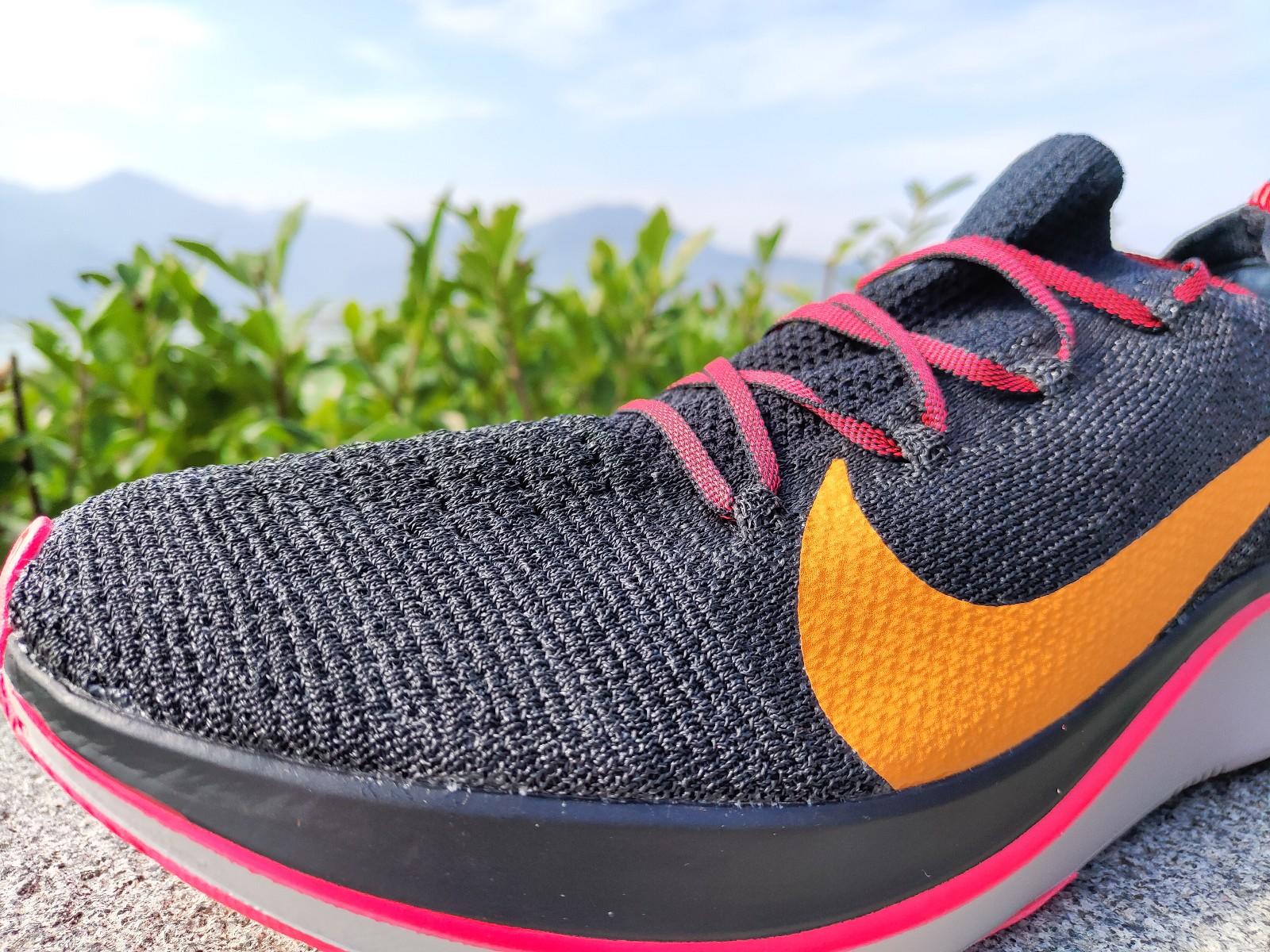 On the other hand, Nike designed a heel collar which is vital in facilitating the shoe's wrapping. Overall, I think most runners will be fascinated by it like me. It won't makes you disappointed.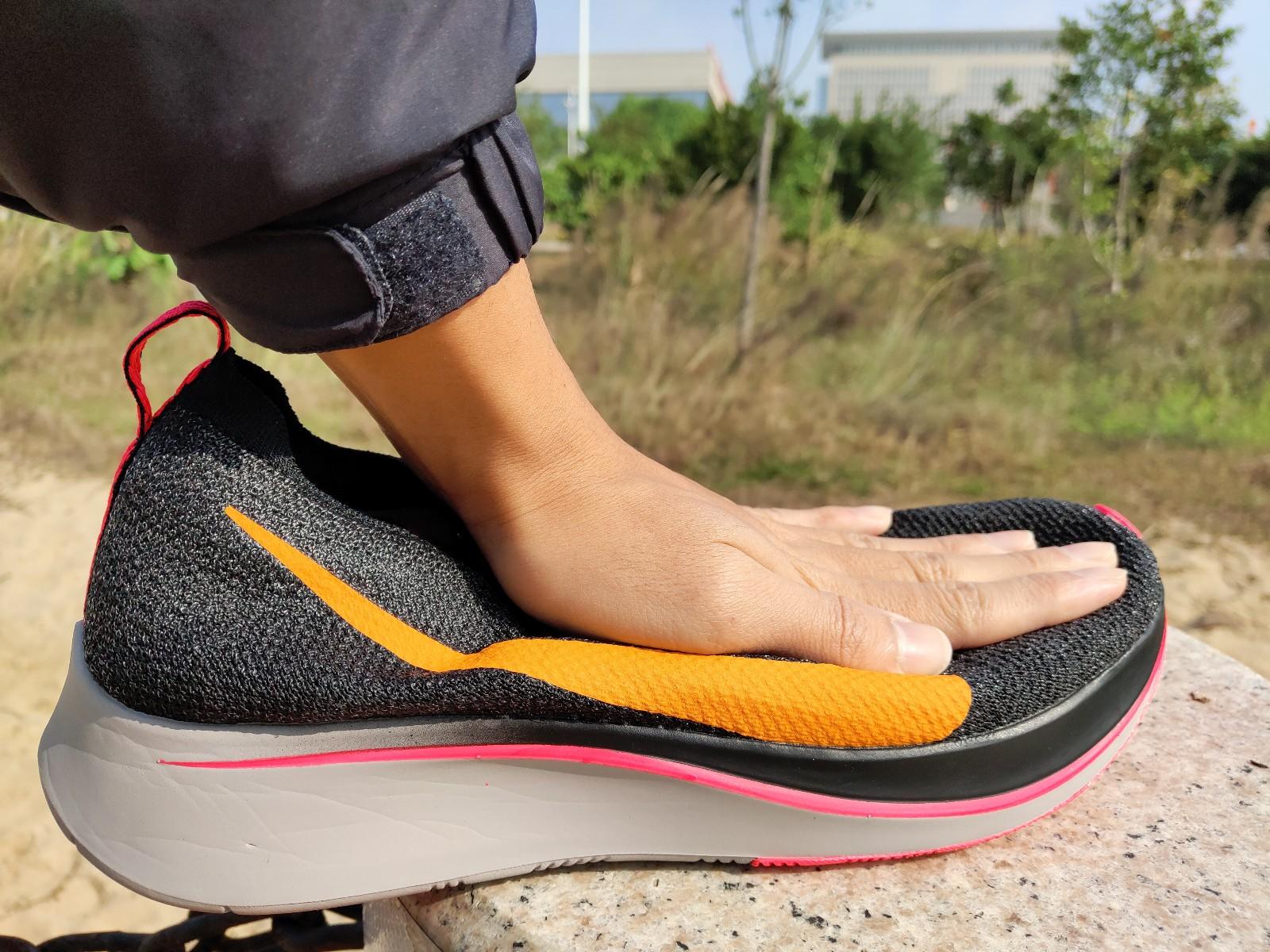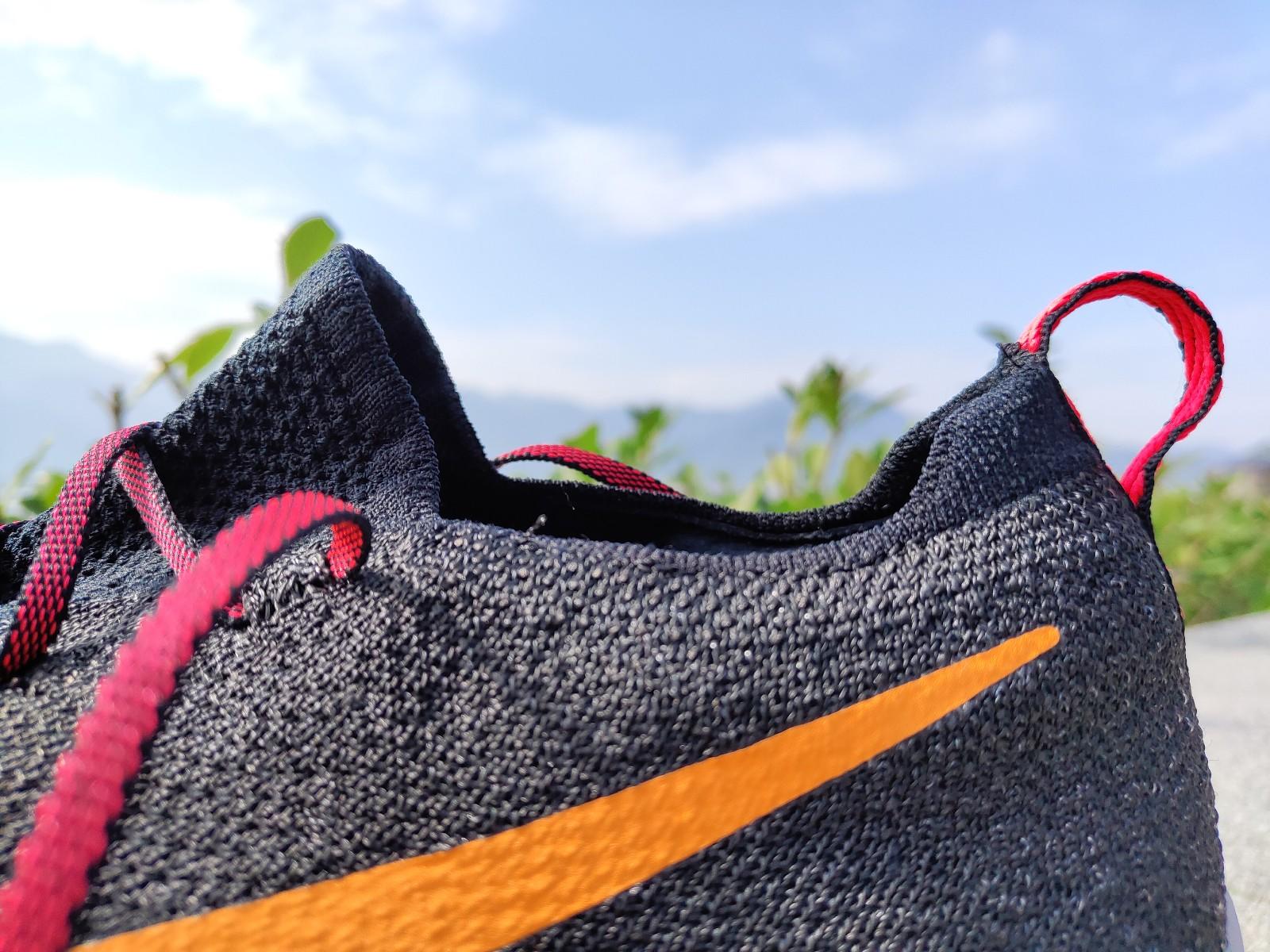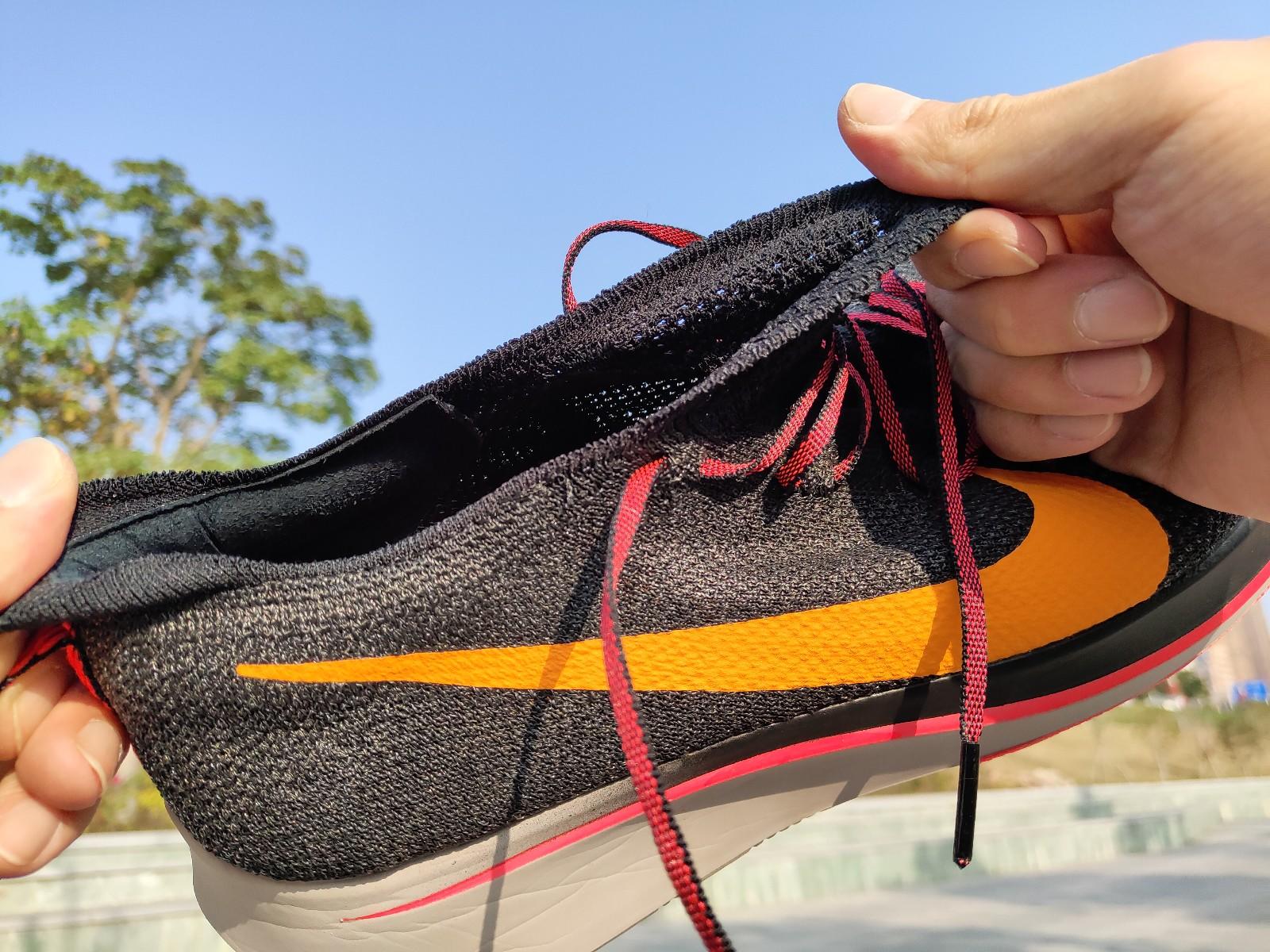 In terms of the midsole, there is no deny that React Foam is one of the symbols of Nike, which is said to have 13% more energy return than the Lunarlon foam. Light, energy efficient, and durable, all these make the foam great at cushioning rather than sucking energy  away.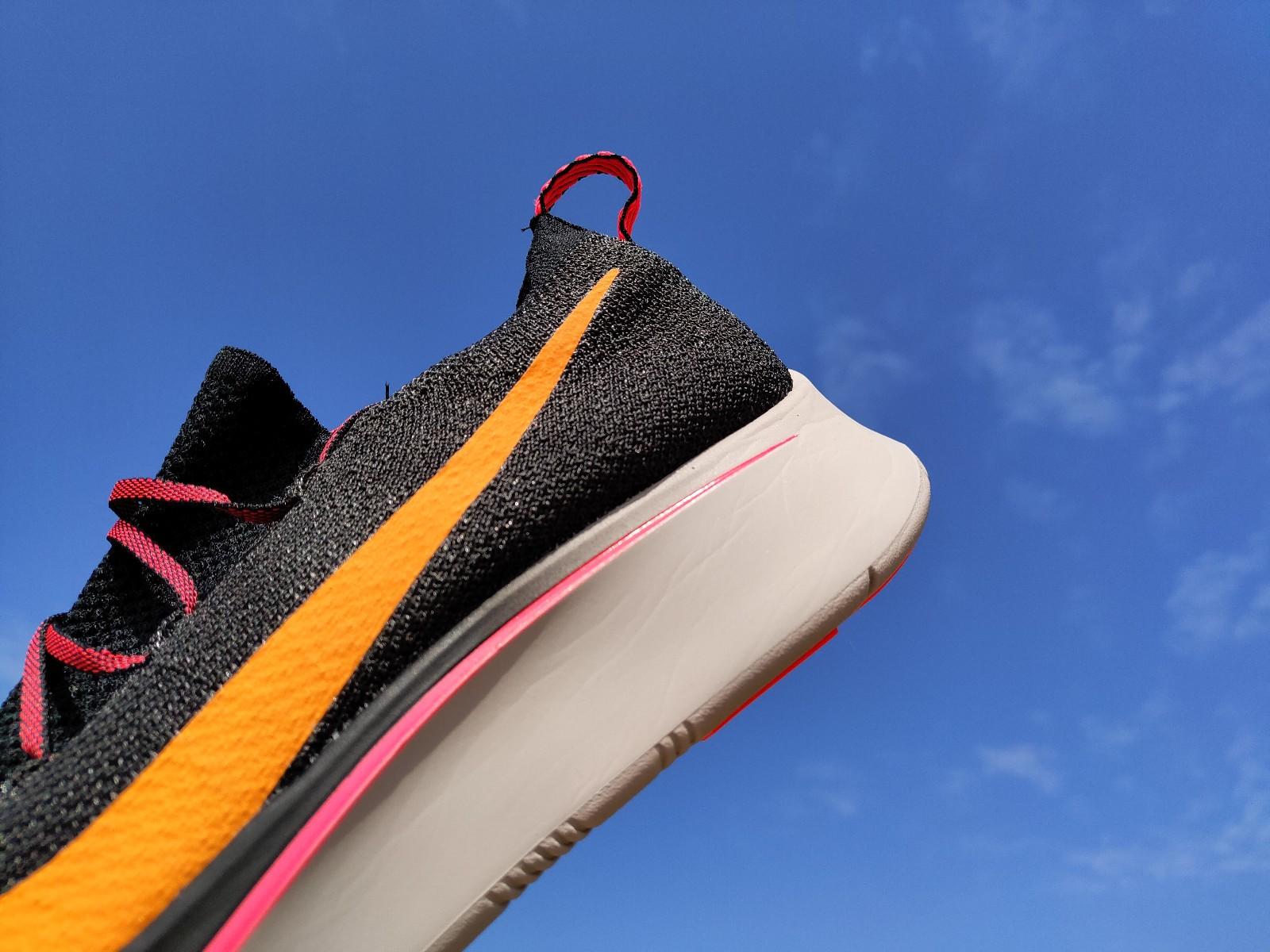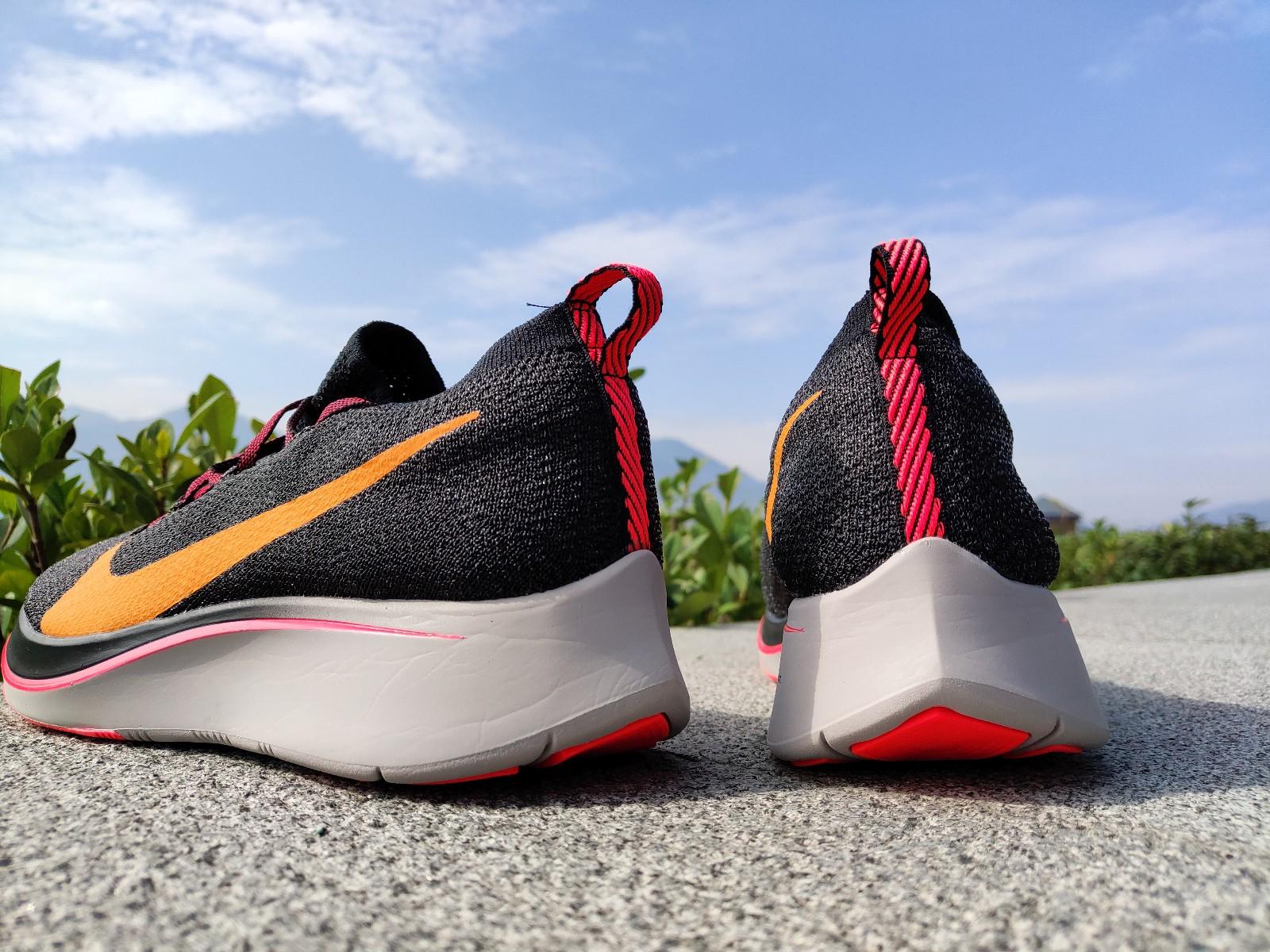 Is that the only update in the shoe? Then you are taken in by the superficial looking of the shoe. Looking at the picture below, you can know that the shoe features a carbon-fiber plate that is found in the speedy Vaporfly 4%. You will find the responsive effect and be offered a lot of feedback while running. The effect is much more prominent especially when you are speeding up because the plate induces a more effective toe off, which leads to a sense of propulsion as you stride. Besides, stiff as the midsole is, you are to be well protected
With respect to the outsole,  I am certain that you'll be utterly impressed with it whether you are a beginner or a top one in your field. From an objective perspective, not that I go in for the shoe very much, but that this is a feeling noted by most testers.  To meet that need of most people's wanting a long-lasting companion, Nike installed the durable rubber in the outsole.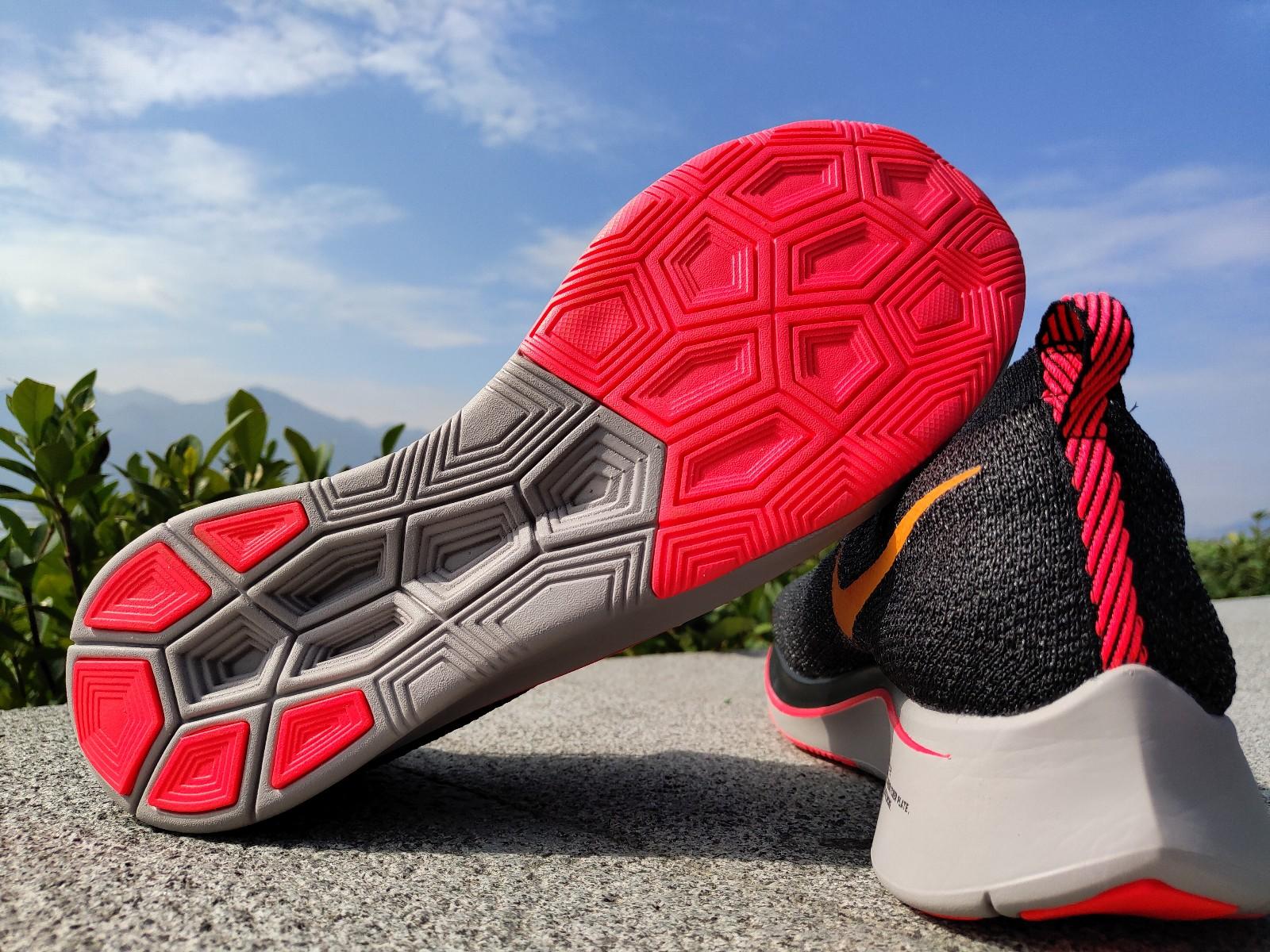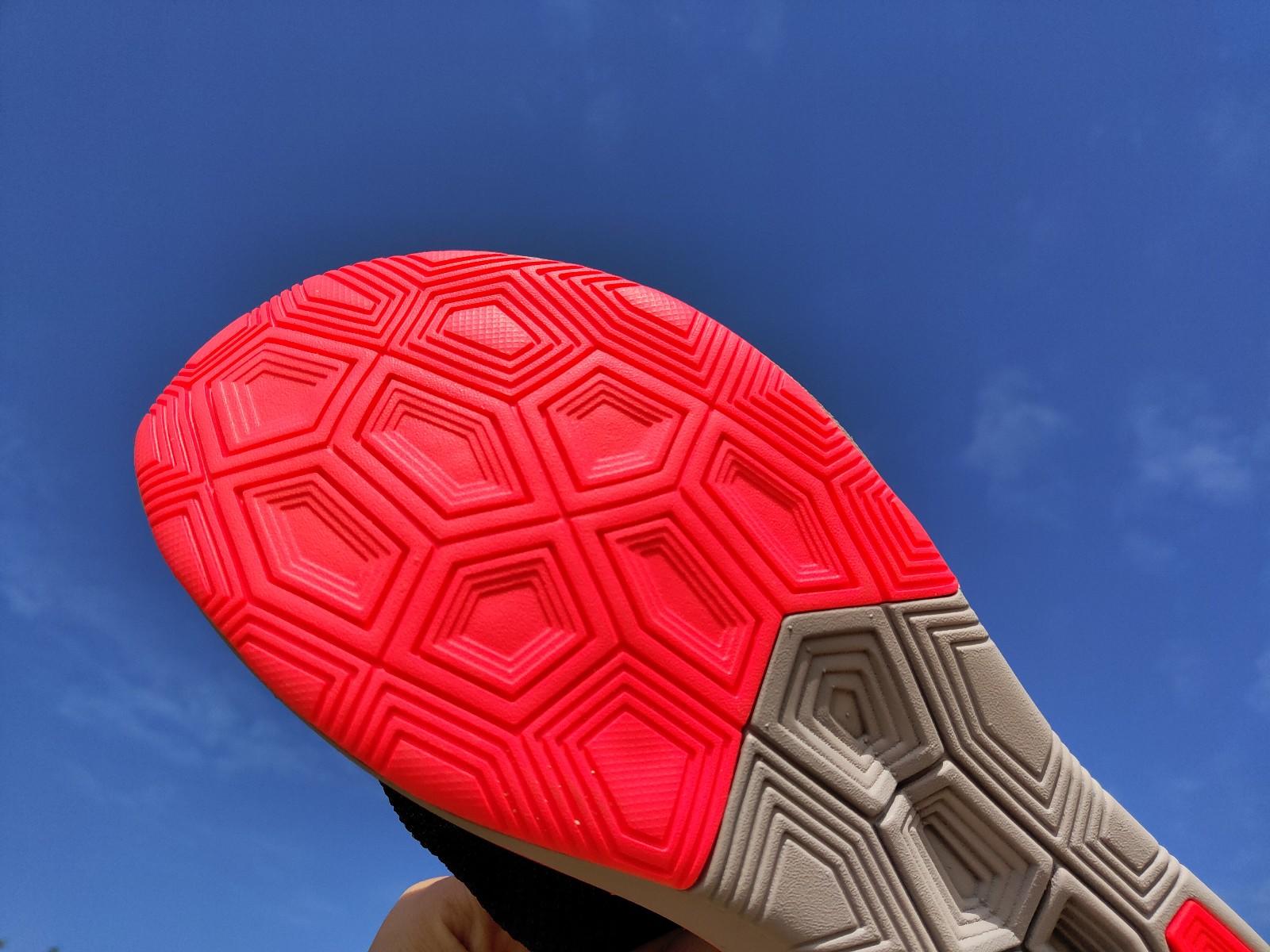 For the outsole pattern, there are many small pentagons increasing friction with the ground. Therefore, the grip would be enough for most guys. Since I do not want it to become a biased review, I need to mention that the gaps on the outsole will attract dust or dirt quite easily; hence, you have to take trouble to wipe your shoes every now and then.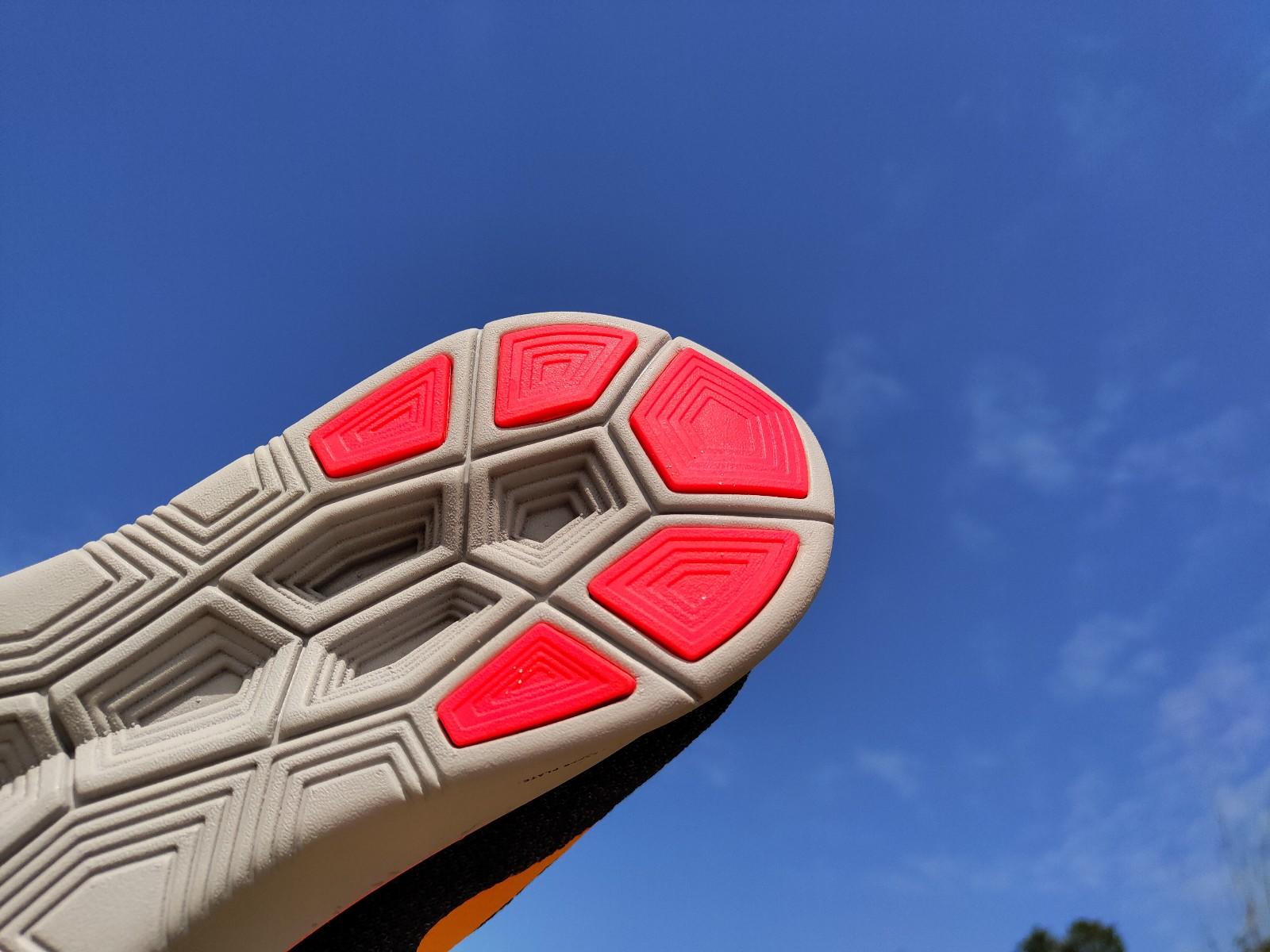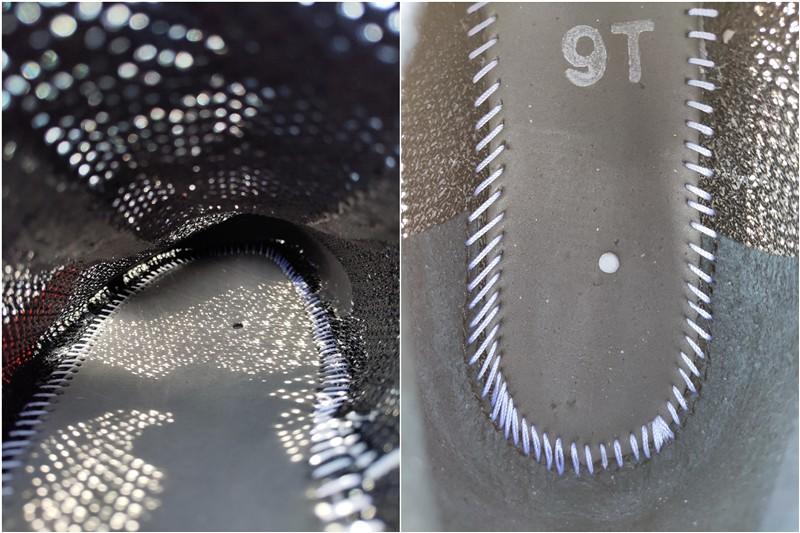 The image above would assure many people who have the issue of being bothered by much sweat in hot days.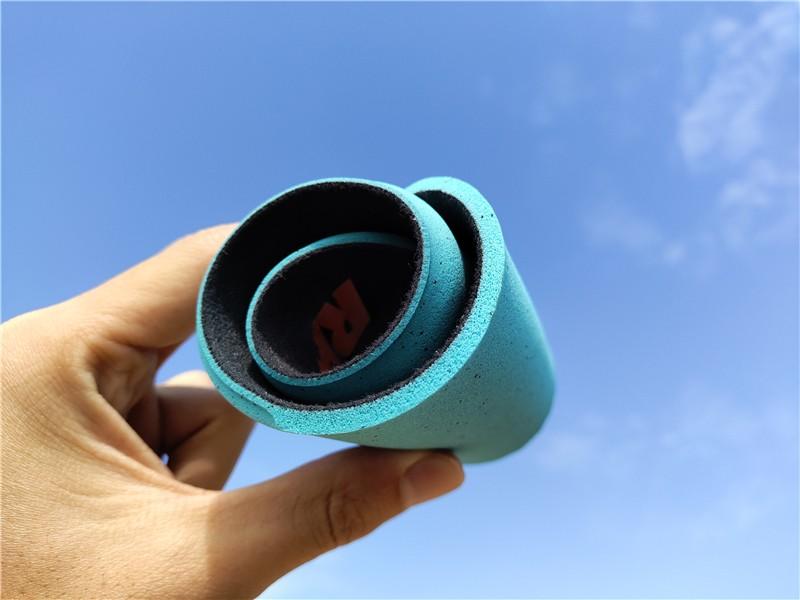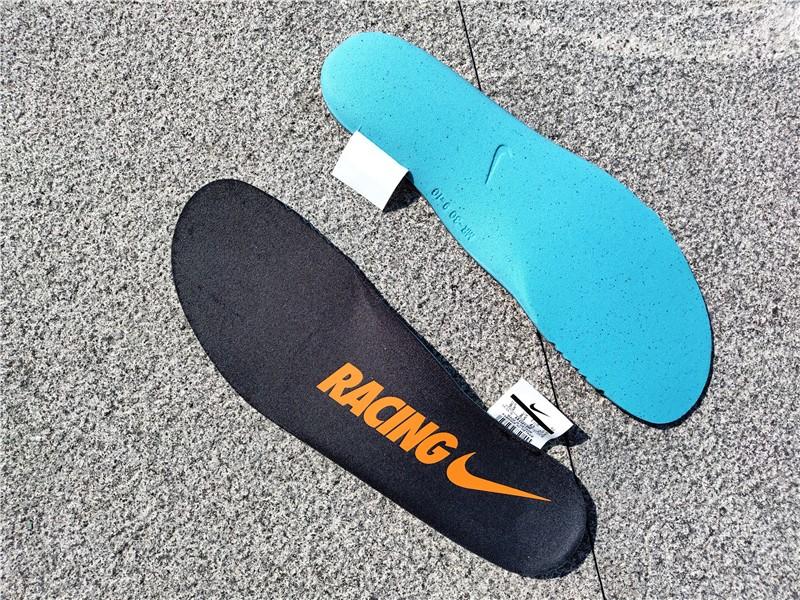 The insole is Nike's Ortholtic foam insole, giving you good cushioning and strong moisture absorption.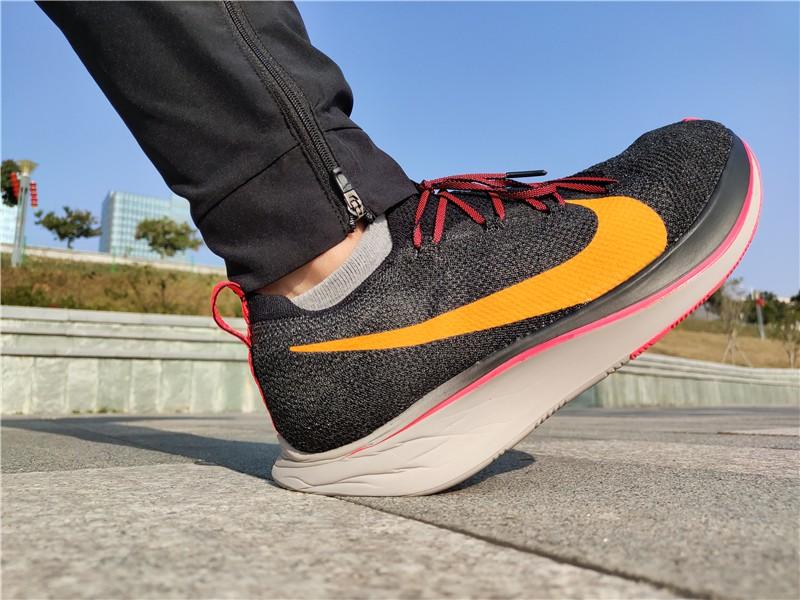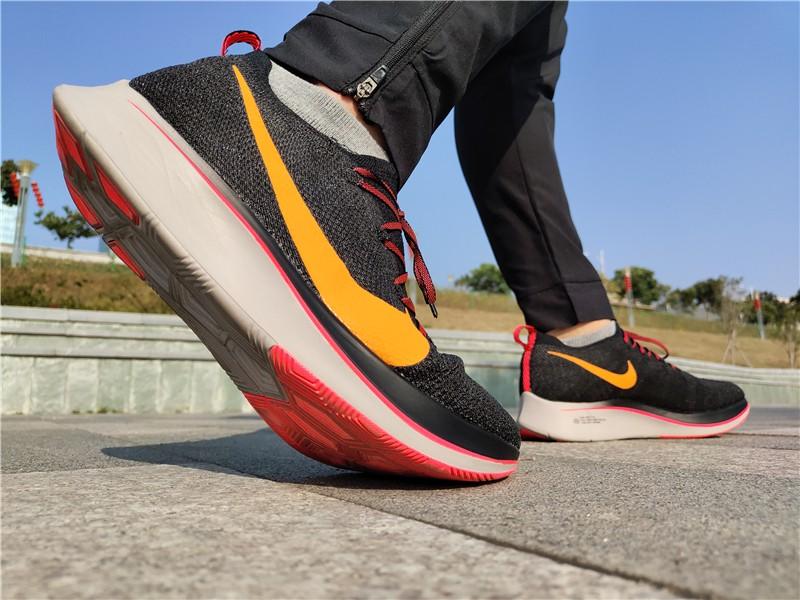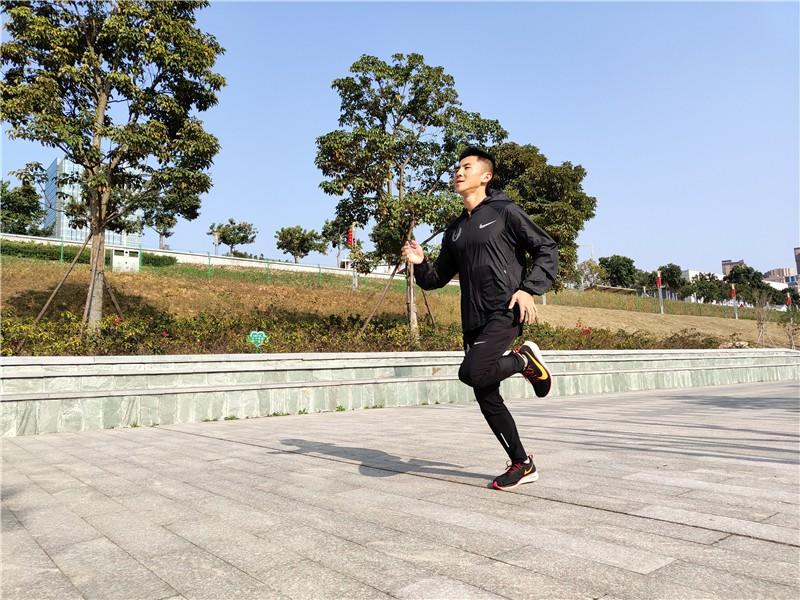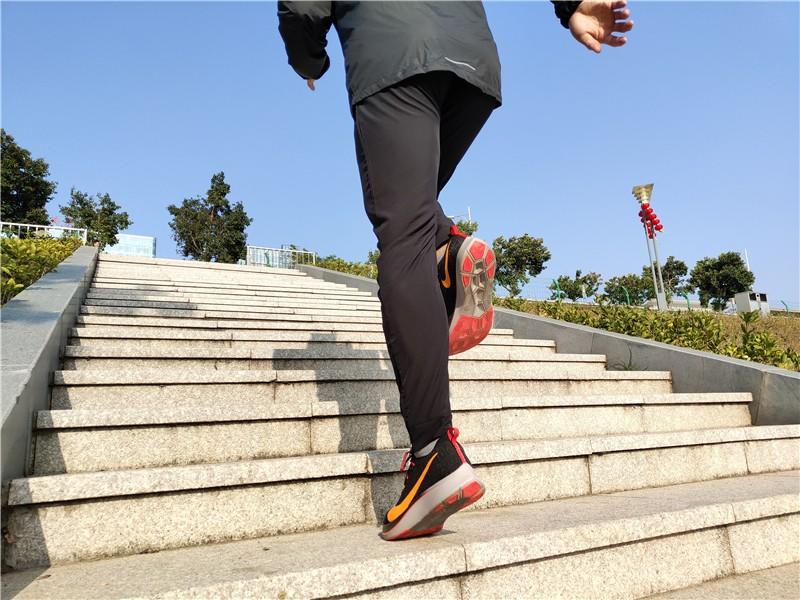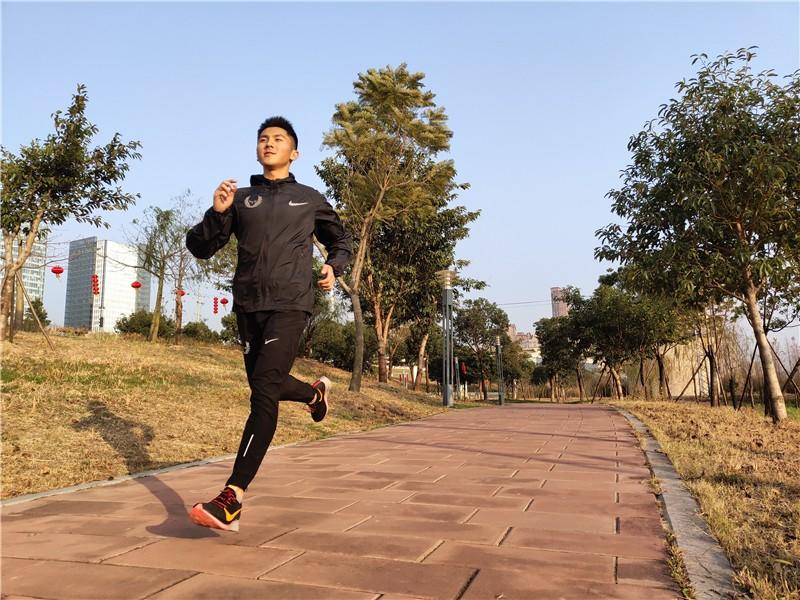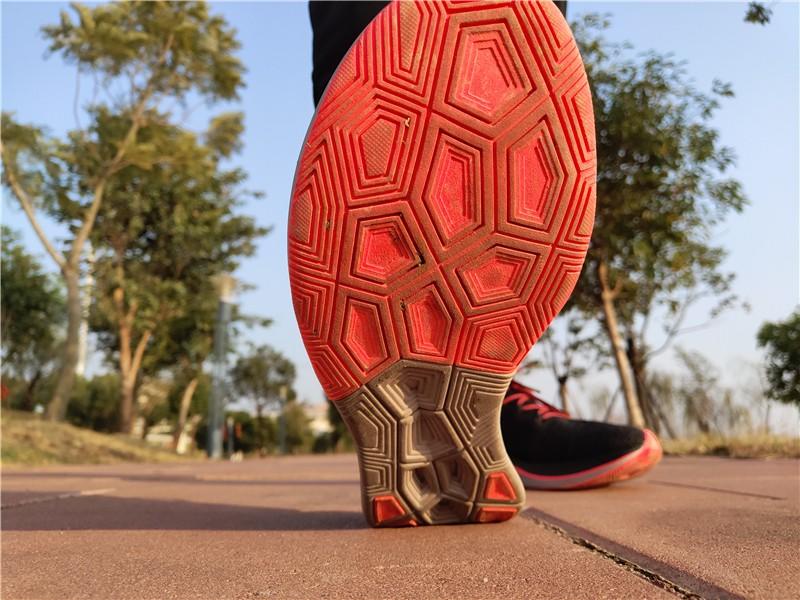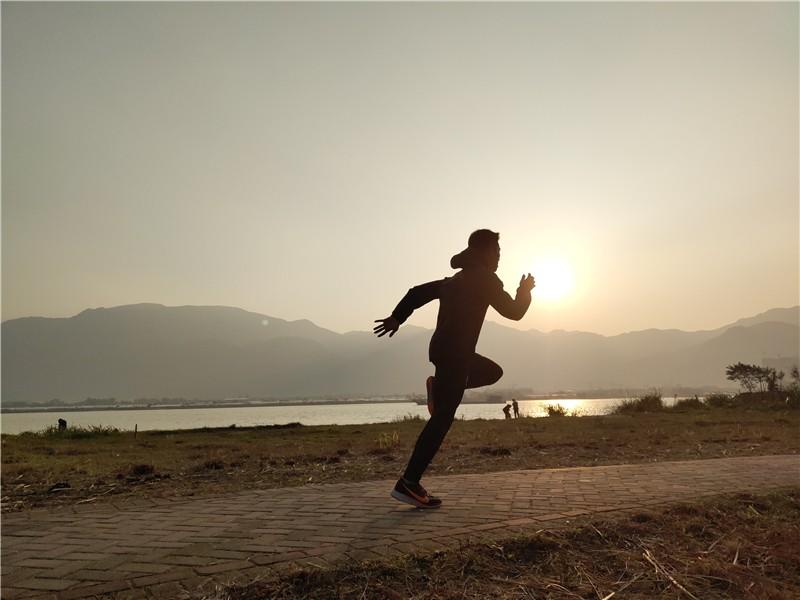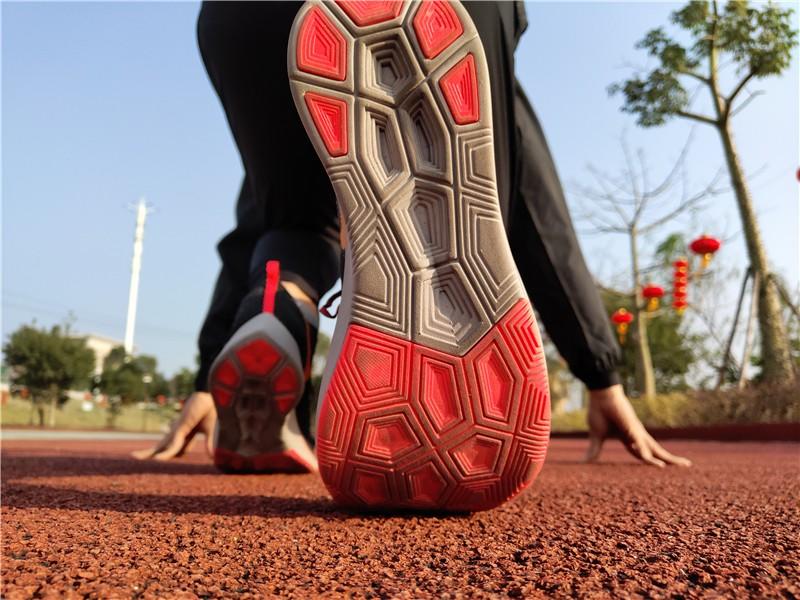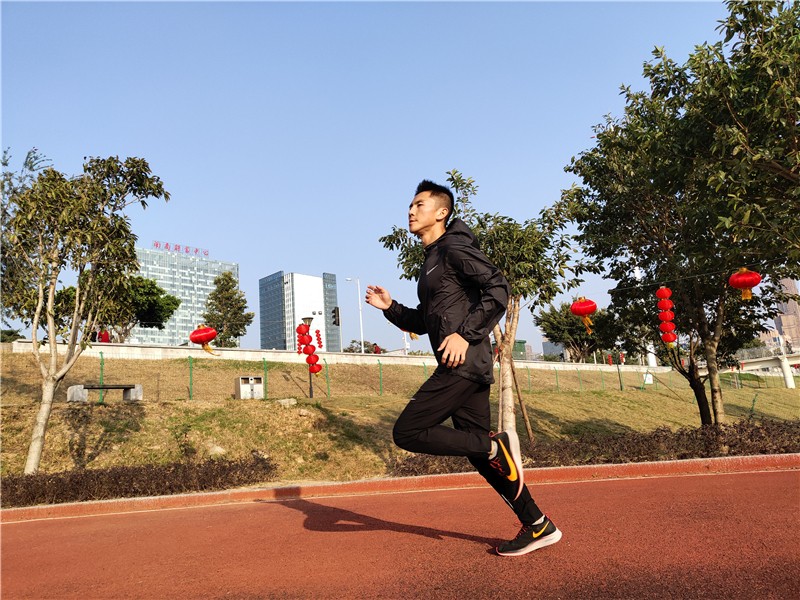 Before ending this review, I should mention the fit here. Surely, this aspect is not less important than the others. In some way, some even think this the most important of a shoe because it counts a lot during running. It just fits me sung well and this would be true of many people.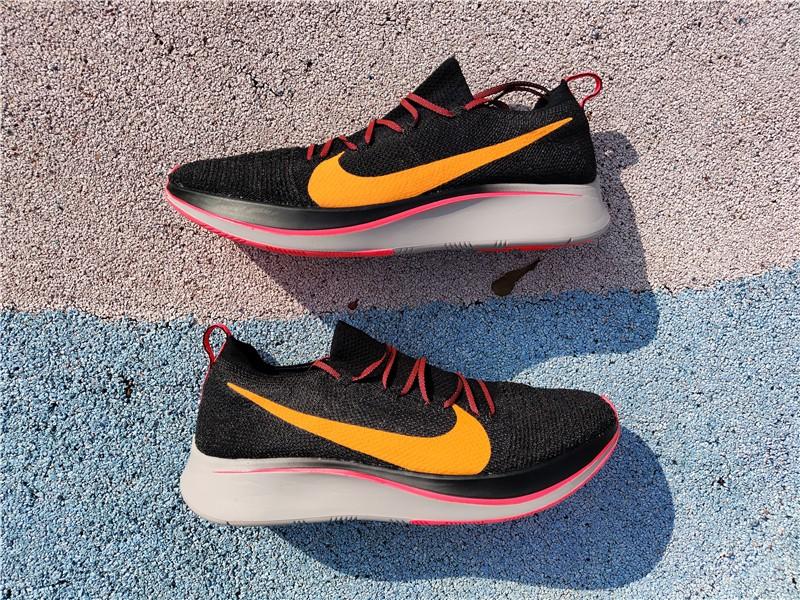 Overall:
All in all, Nike Zoom Fly FK is a nice running shoe. If chances are given, it would most likely to be someone's favorite set of running shoe. I should say that it can cater to many sneaker fans. Well, "Facts speak louder than words." If there are still any doubts, you can just try it all by yourself. Anyway, for me, I must own up to it that I've taken to this fantastic model.