I've got a pair of ​Puma Uproar Hybrid Court by chance and after some testing, I feel it necessary to demonstrate you some more details about it.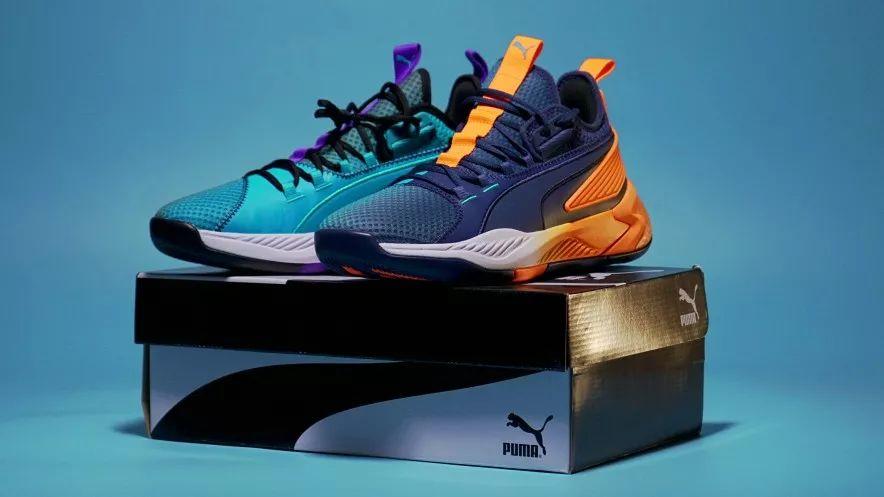 In terms of the shoe's appearance, it is quite special for my money. And since this kind of colorway is few and far between, it is striking and worth your purchasing for both playing and daily wearing. So as to pay tribute to the Charlotte All-Star Game, two different colors are used in the shoes. In the midsole, it also uses a gradient color. From my point of view, it is aesthetically pleasing to the eye, thus making it not only particularly popular among we fans, but among other people of all ages.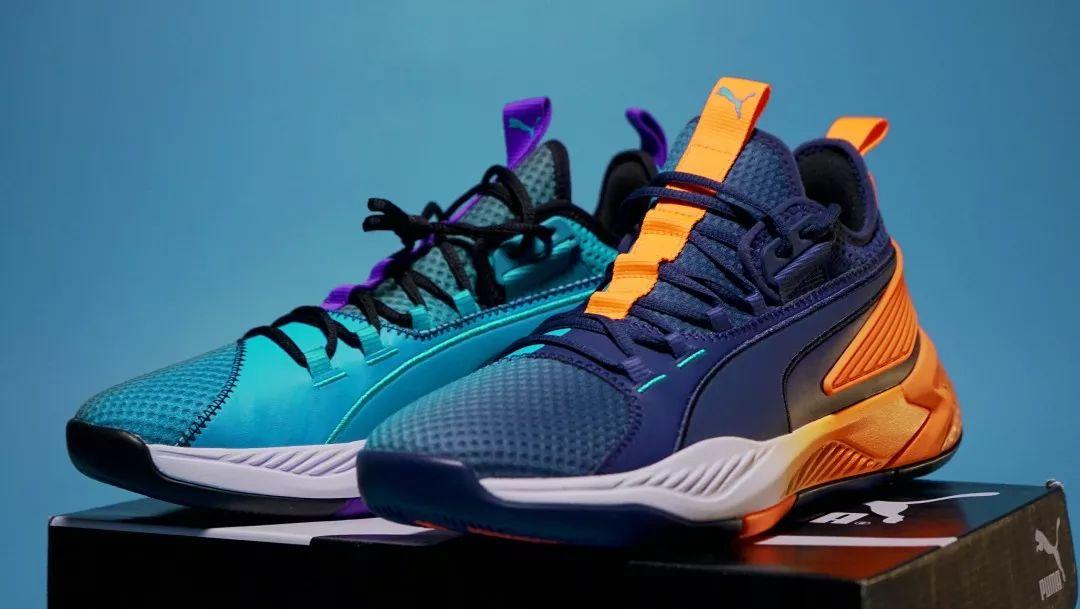 For the shoe box, it is the regular pattern, which is the same as that of the Puma Clyde Court Disrupt (as is shown below).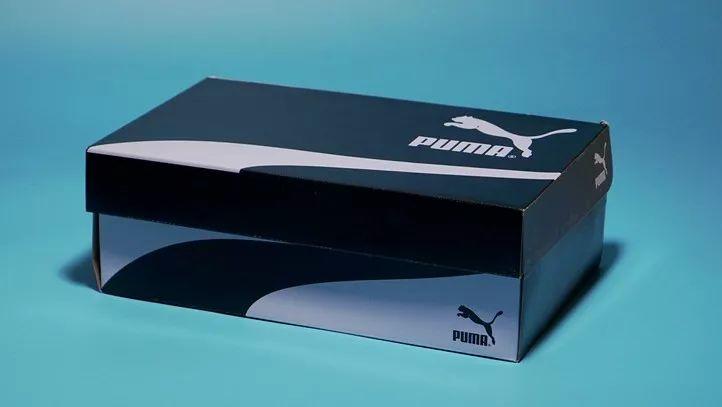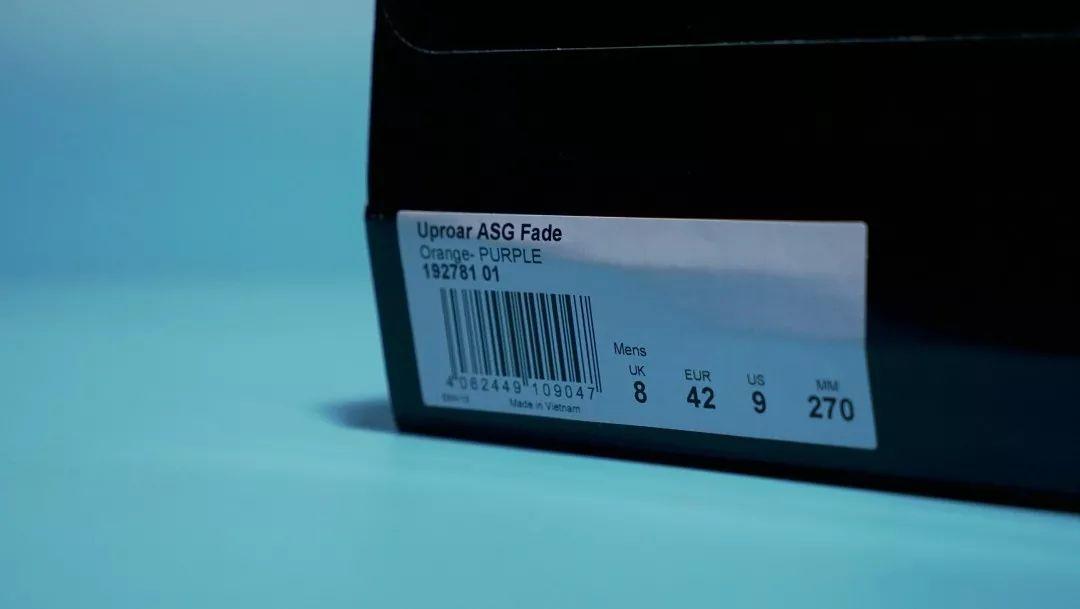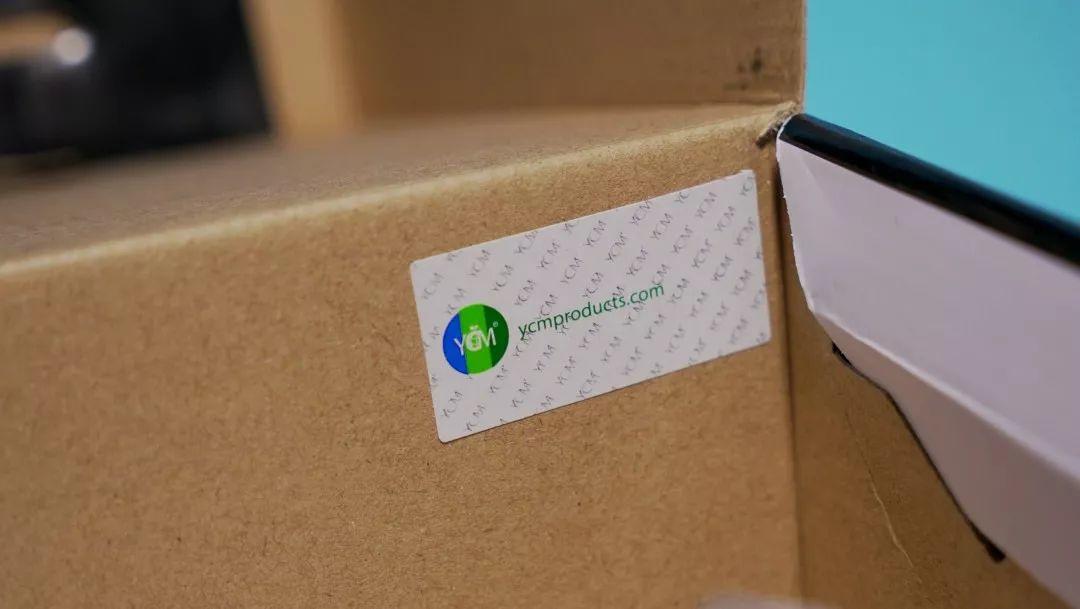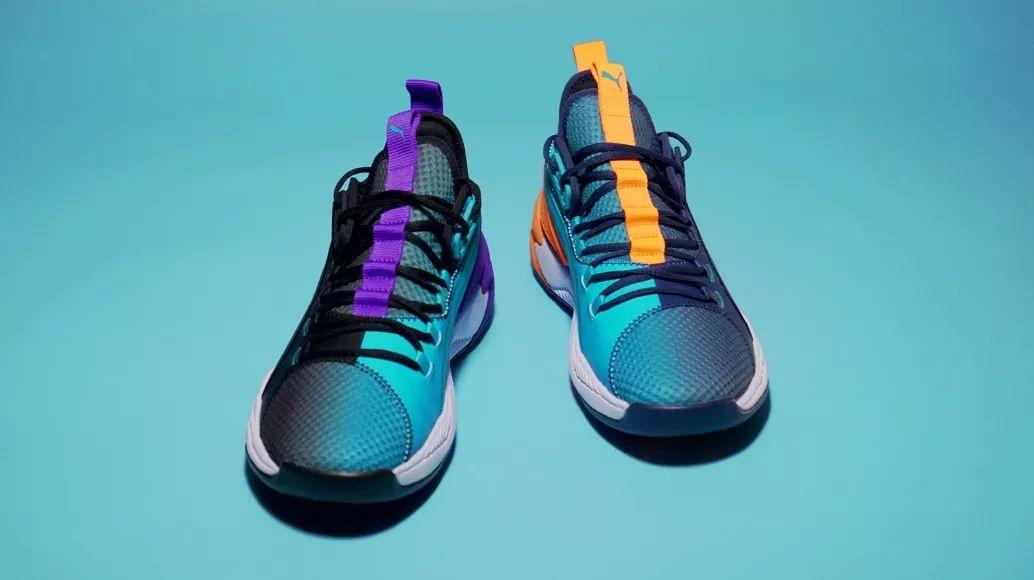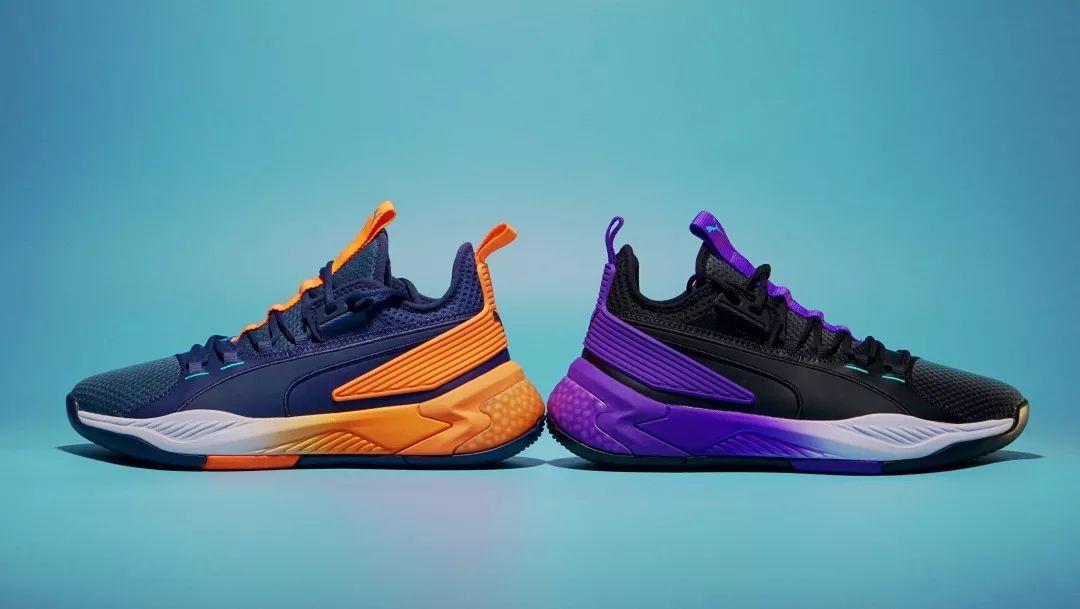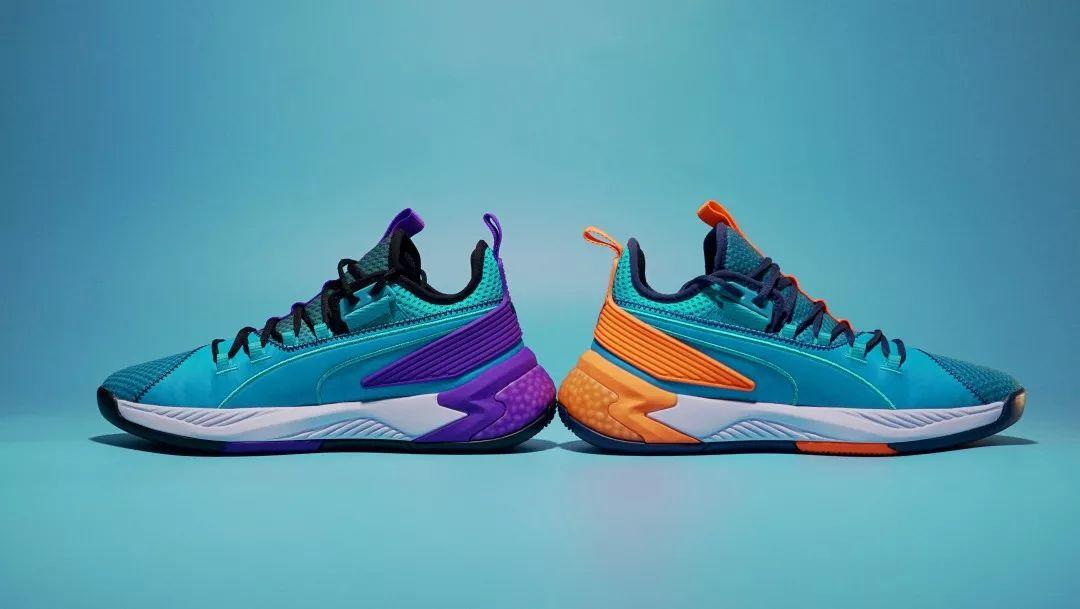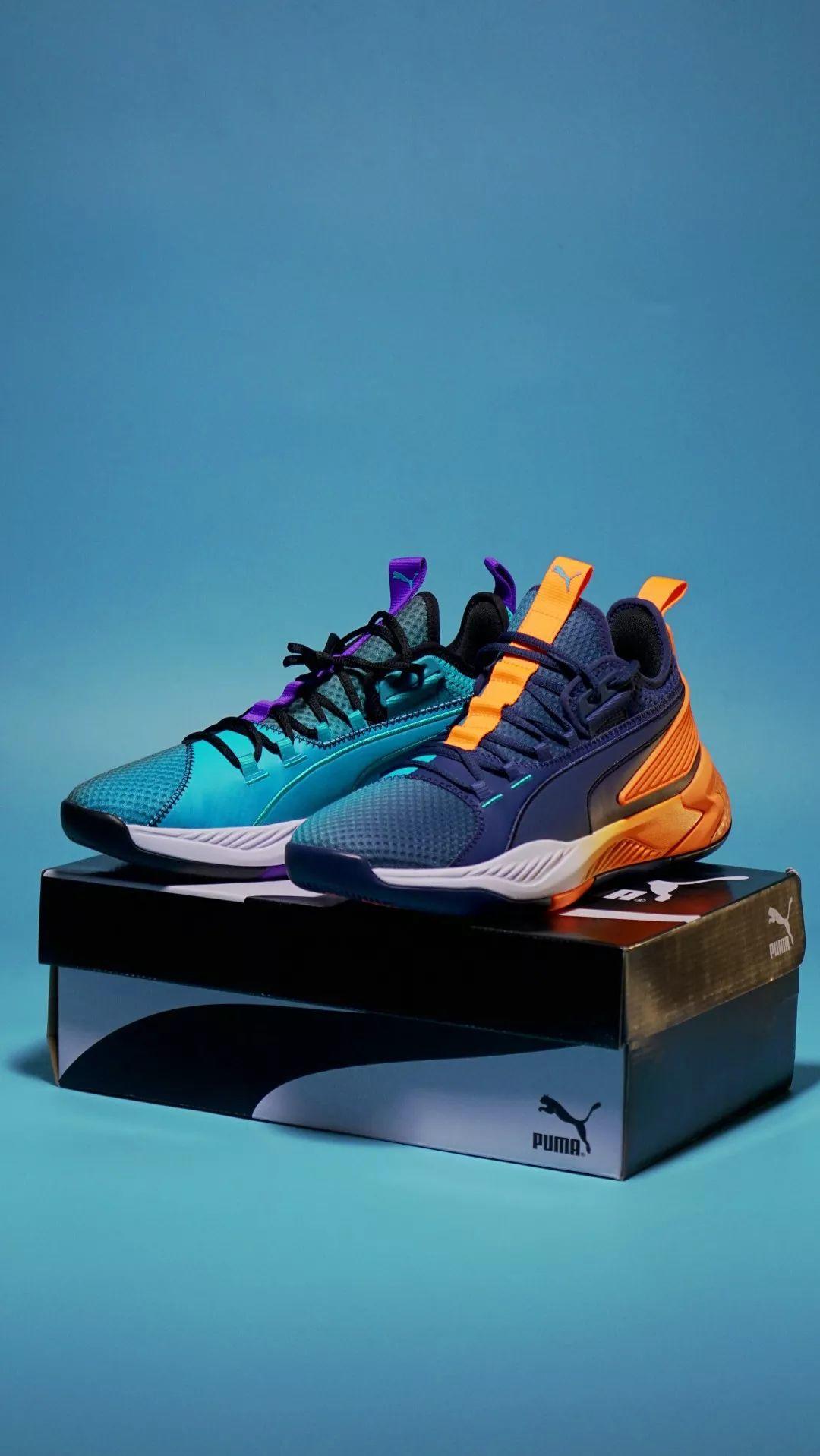 If you take  a closer look at it, you will find that the combination of technology and tradition in the shoe is beyond our imagination. So some may observe that "I am astonished at such design" or "The combination is such that a large number of consumers are attracted and so am I."
As you can see, there is a prominent mixture of textiles and synthetic leathers in the shoe. If you chance to be in for such combination ,then it would be your next target of purchase. But what good does it bring to the wearer? During my tests, I felt this setting allowed for less break-in time while still containing the foot at key areas and stress zones. But this does not mean that it doesn't need any break-in time, it is still required. Some people even remarked that the shoes as a whole gave me a feeling of "old school". Well, it just depends.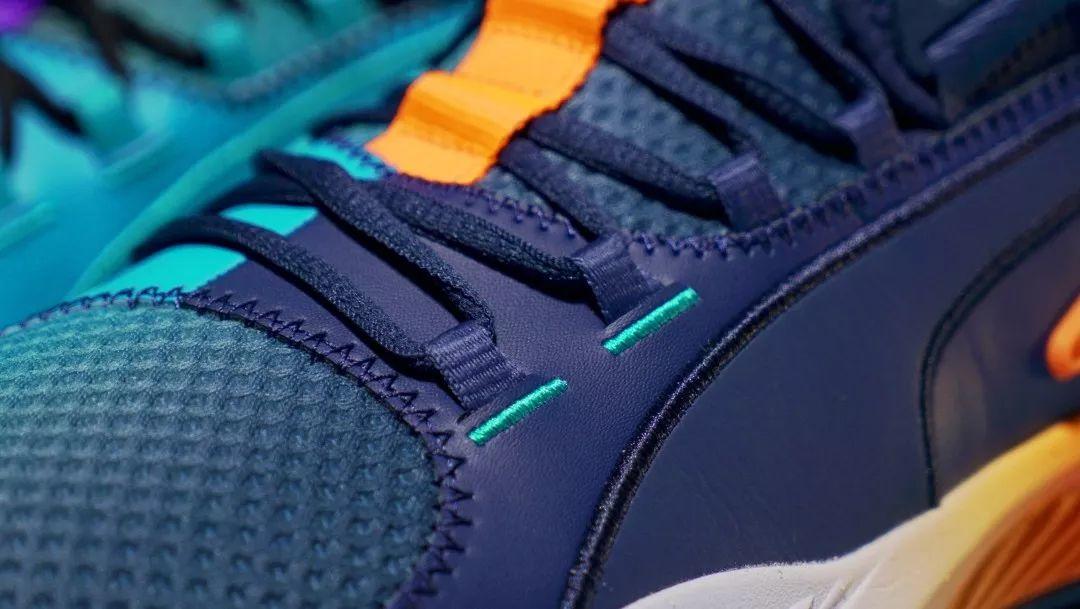 In the heel part, Puma's HYBRID technology and TPU are used. But many a buyers commented that "the midsole doesn't feel like IGNITE " or "it's much more firm with less rebound/energy return under-foot than any of the previous iterations of IGNITE". As for the TPU , it covers a lager area in the heel but comparatively narrower on the sides. A bit hard as the cushion is, the court feel is pretty good. Therefore, it is of great benefit for heavier players.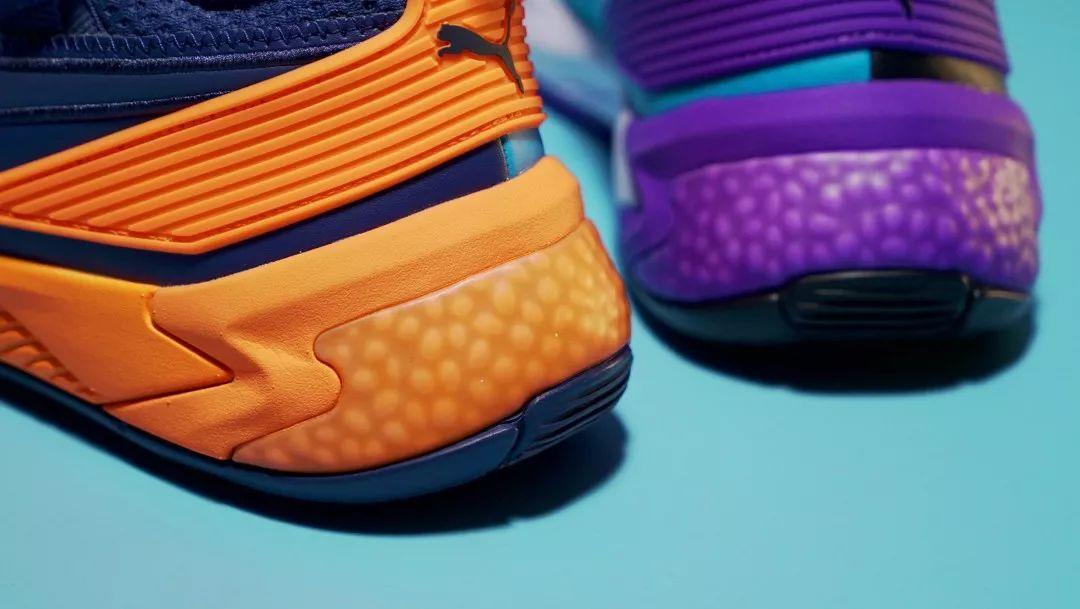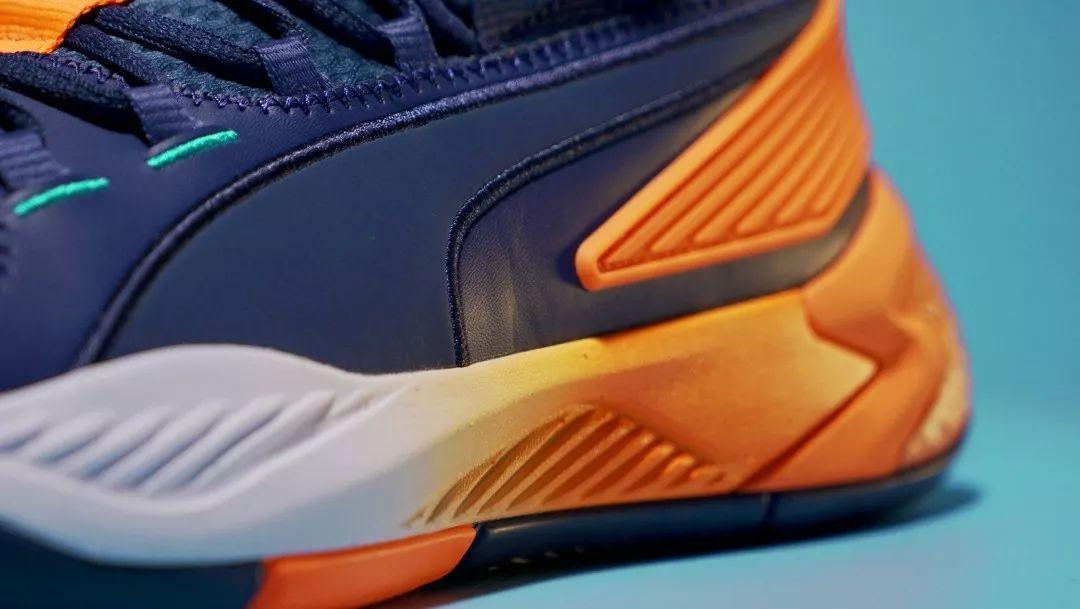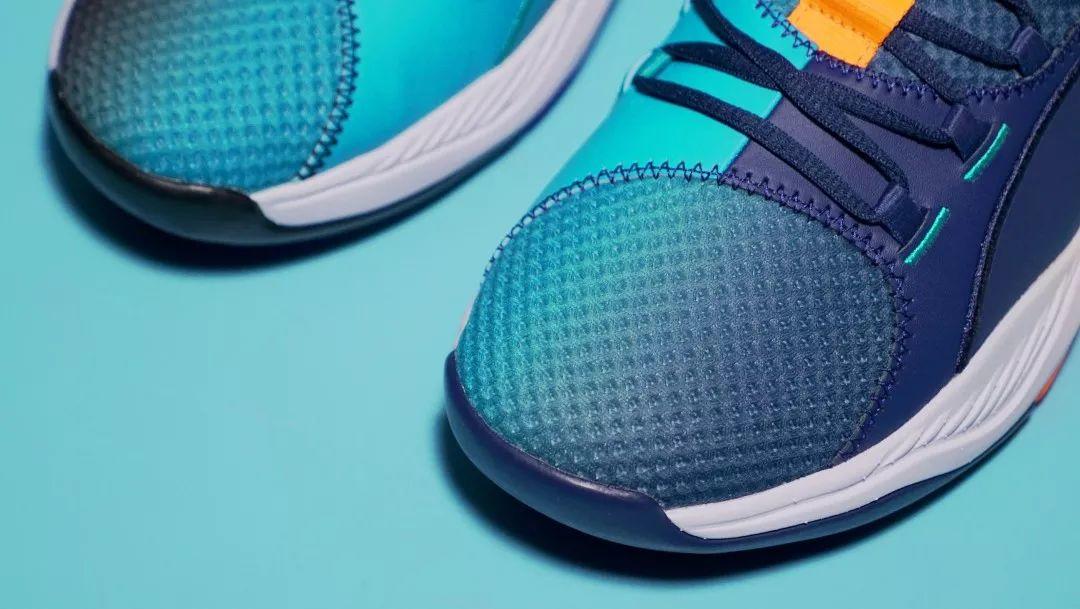 In the forefoot, the mesh is made for ventilation. Hence, there is no point worrying about any limits in hot summer days. The lace also extends to the heel, making up for increasing overall comfort.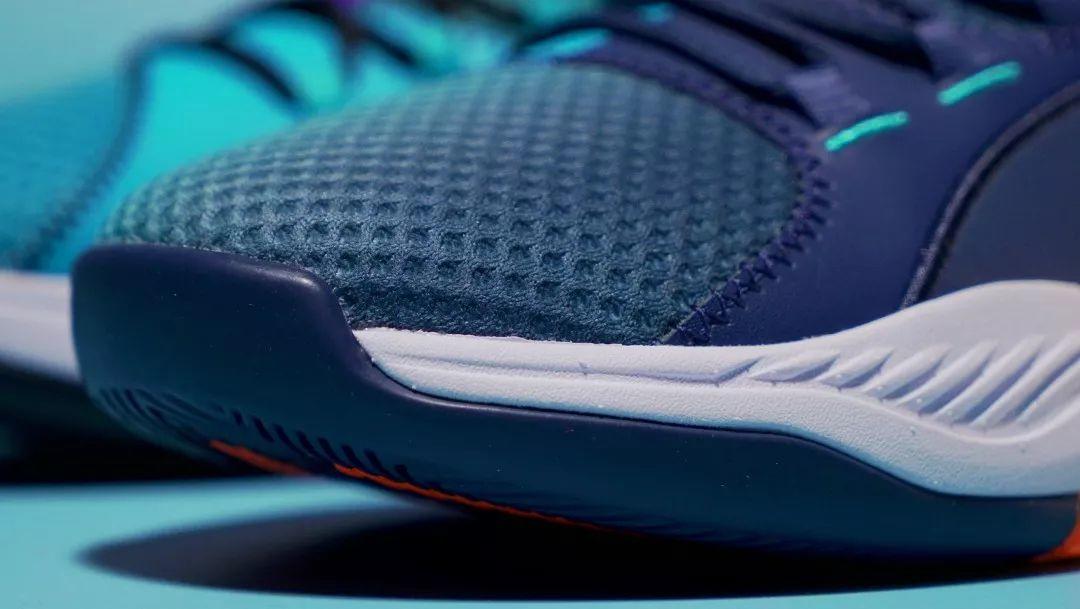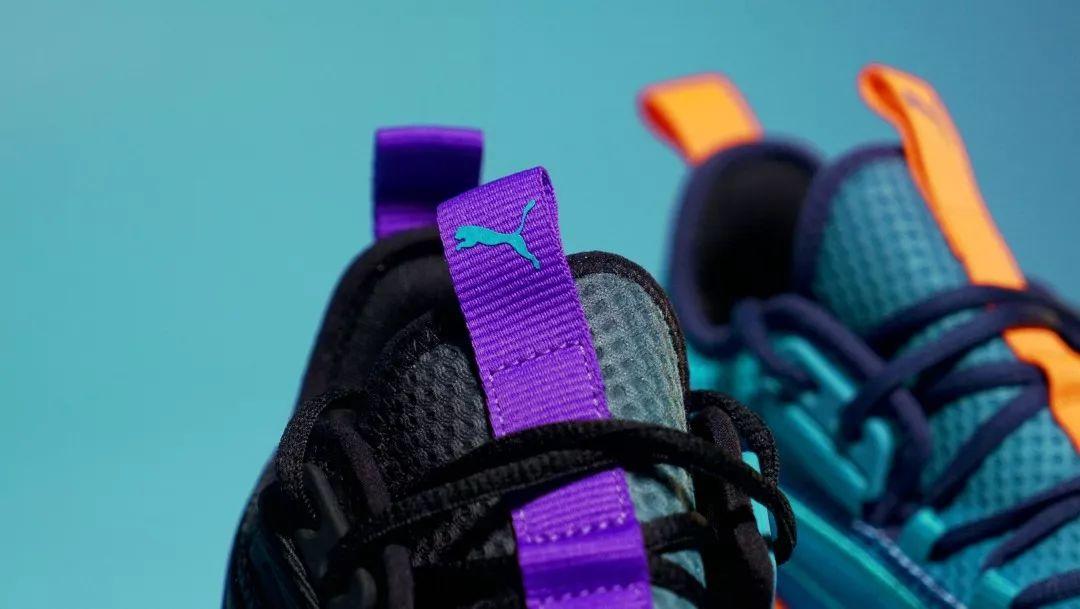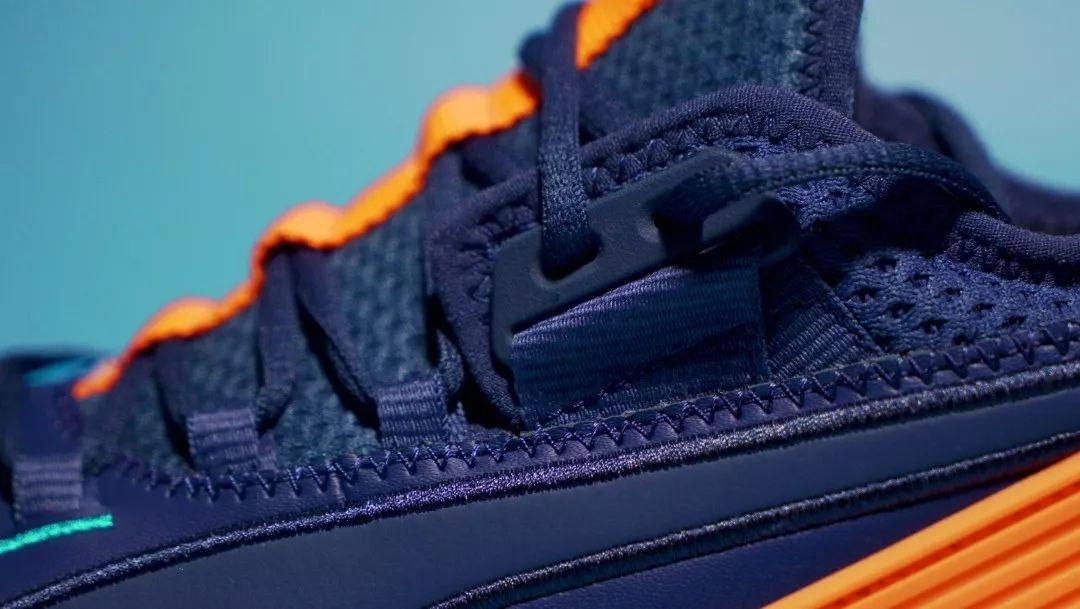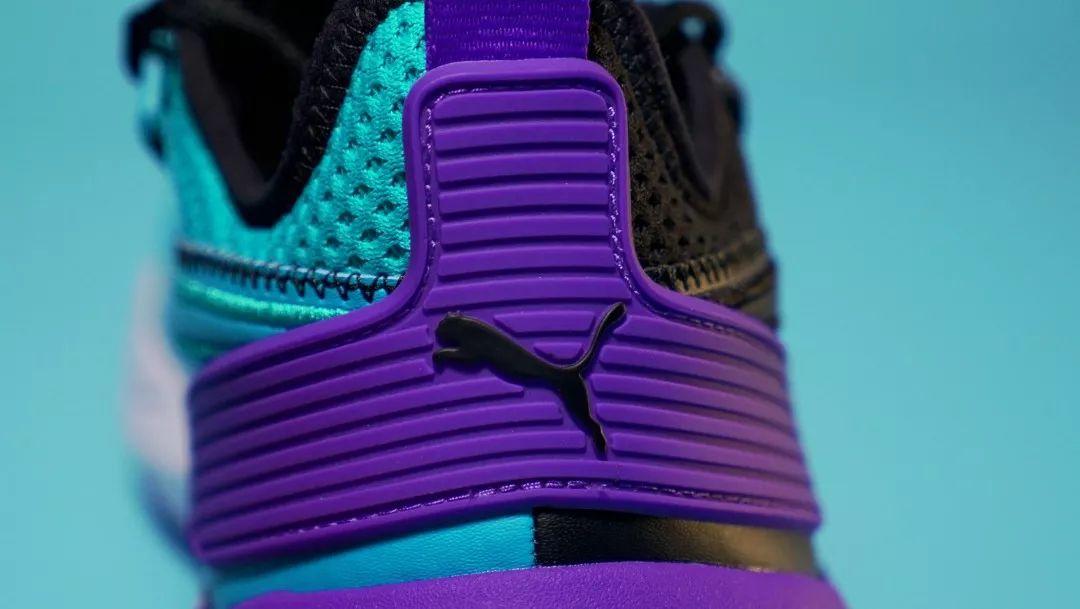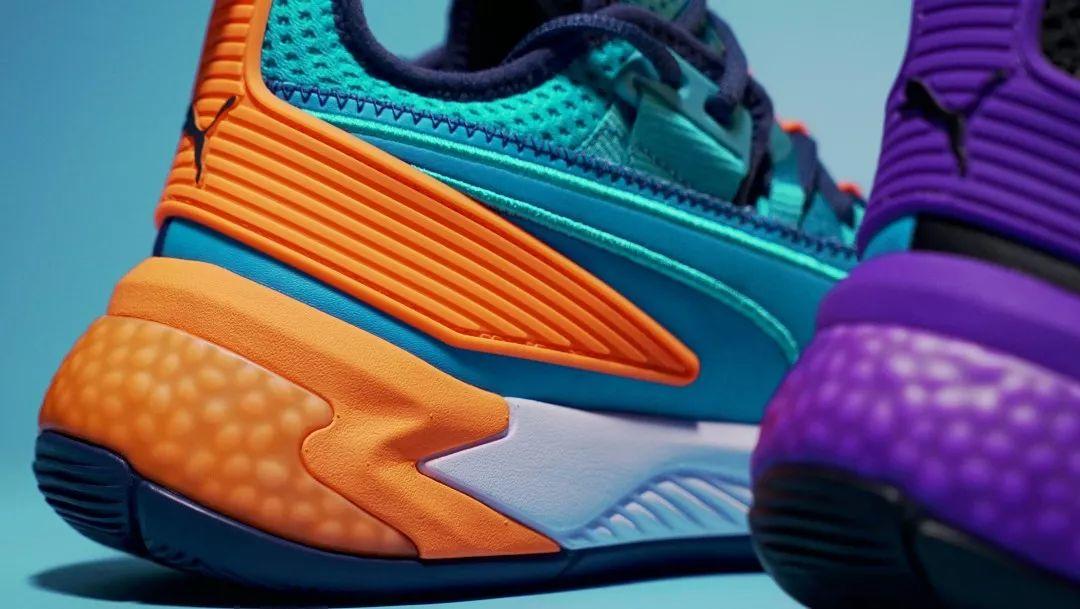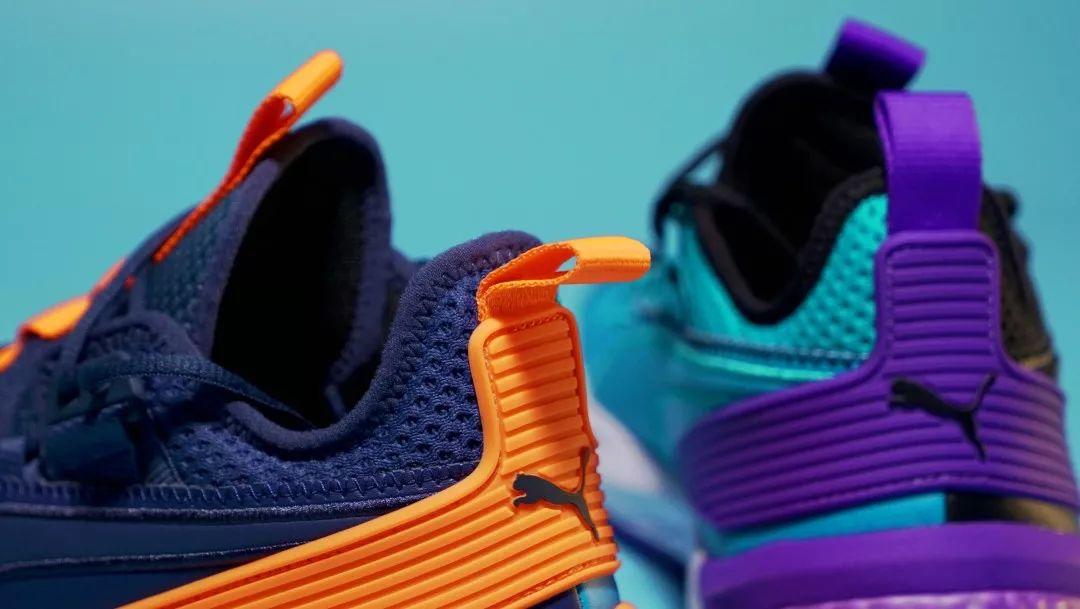 The material used on the midsole cushion are HYBRID, NRGY and IGNITE. It is certain that this setup will be a highlight. Besides, you can expect a full support  from the shoe. To tell you the truth, I had not intended to receive a full support in all directions. However, the outcome is far from satisfying. It just turned out to be super nice! At least for me, hardly ever did I run into any slippy and other problems.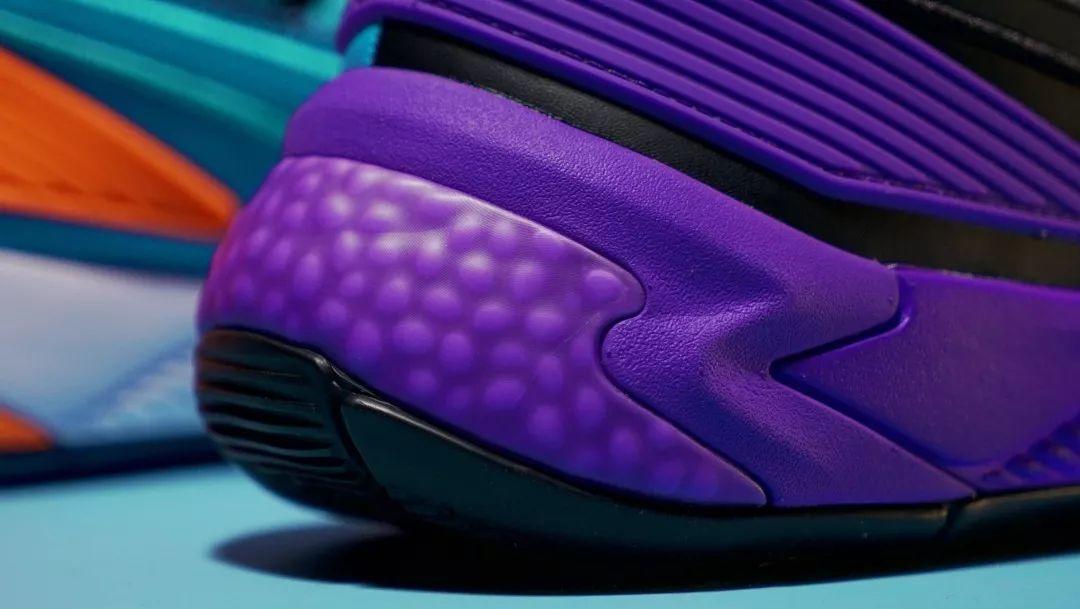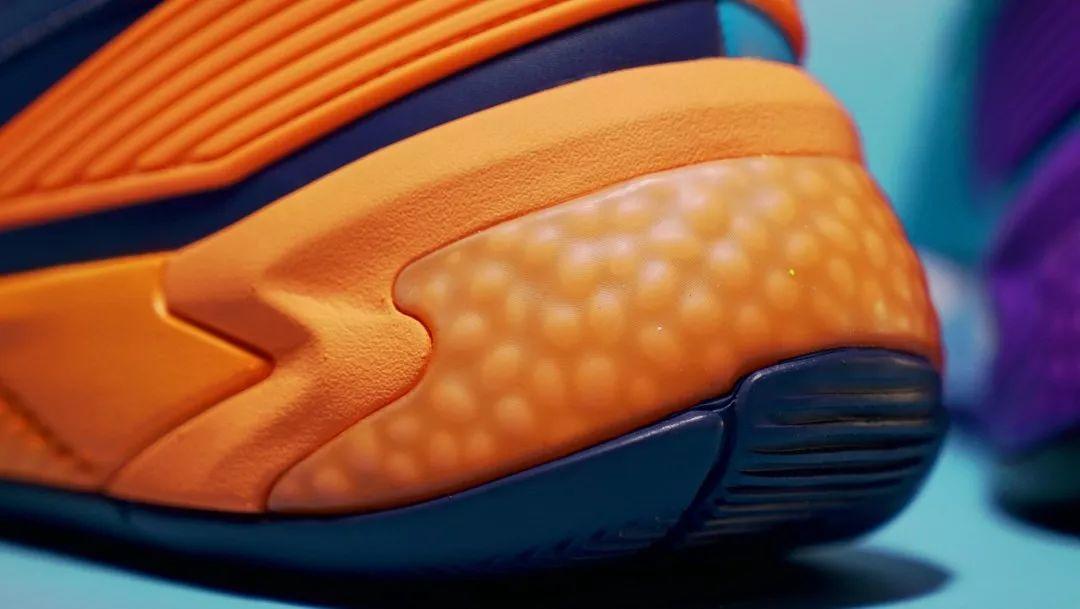 Honestly speaking, for all its outstanding appearance and unique colorway, there is nothing appealing left. If anything, it must be the traction. When it comes  to the grip, what surges into my mind is that "it is super fantastic!" Not only is the blade traction awesome, but it also offers the wearer a prominent grip .  It may not be leaps and bounds better than the traction pattern found on the Clyde Court, but I bet it is more reliable on all kinds of courts . Made of rubber, on the other hand , the outsole can not last very long and may wear out in a short time if it is frequently used in rough floors. For me, this ​Puma Uproar Hybrid Court has become, as it were,  one of the necessities of my life.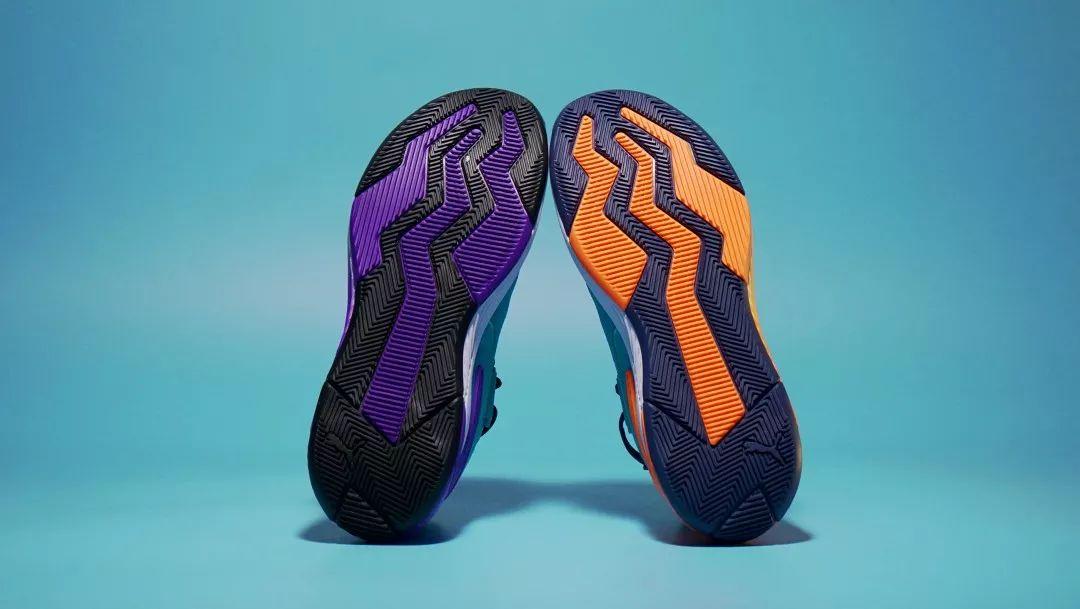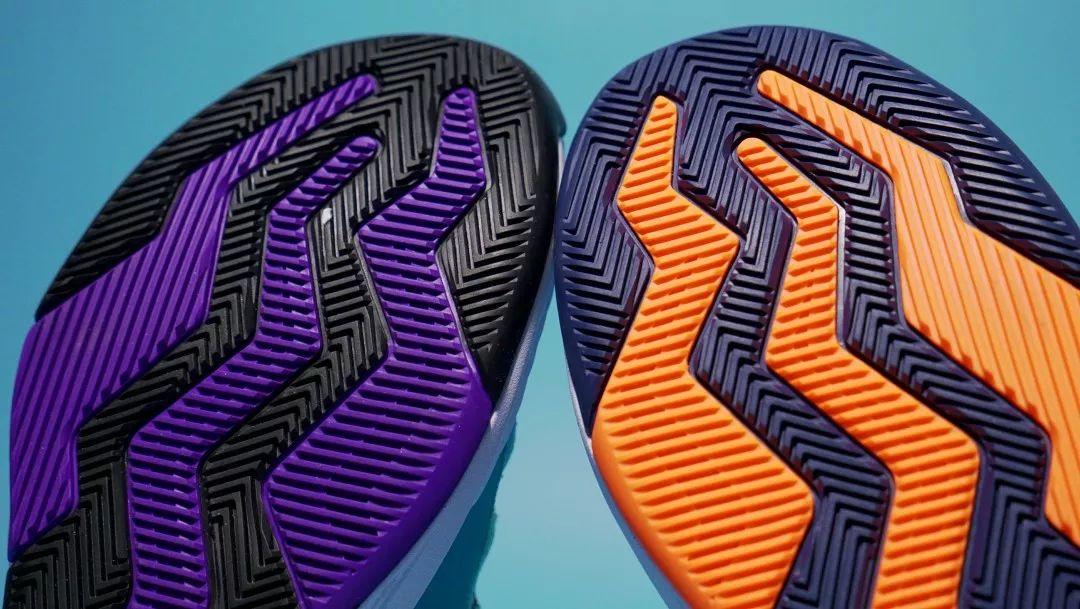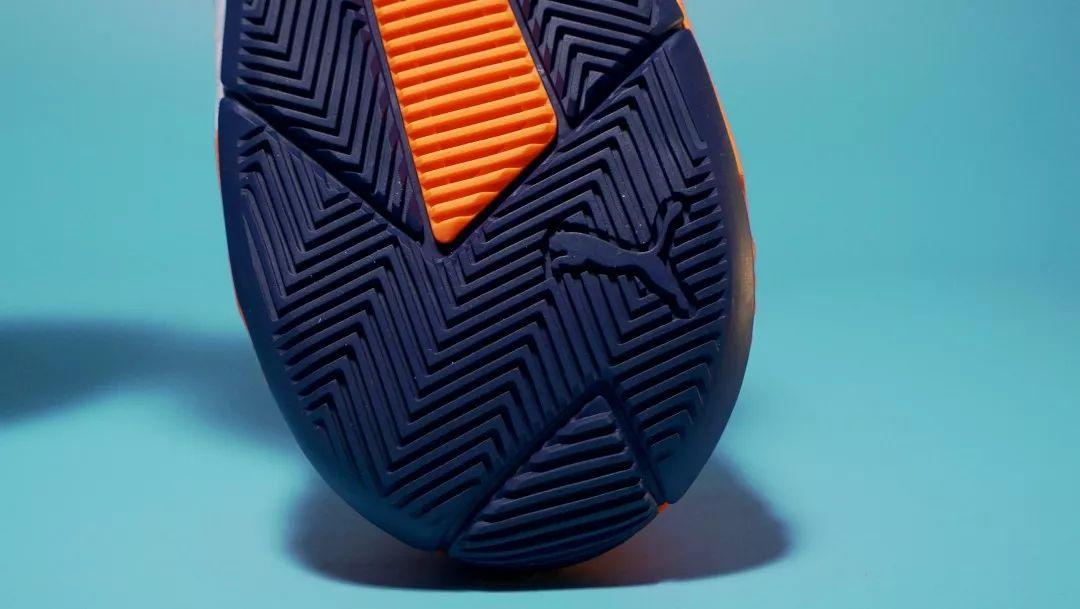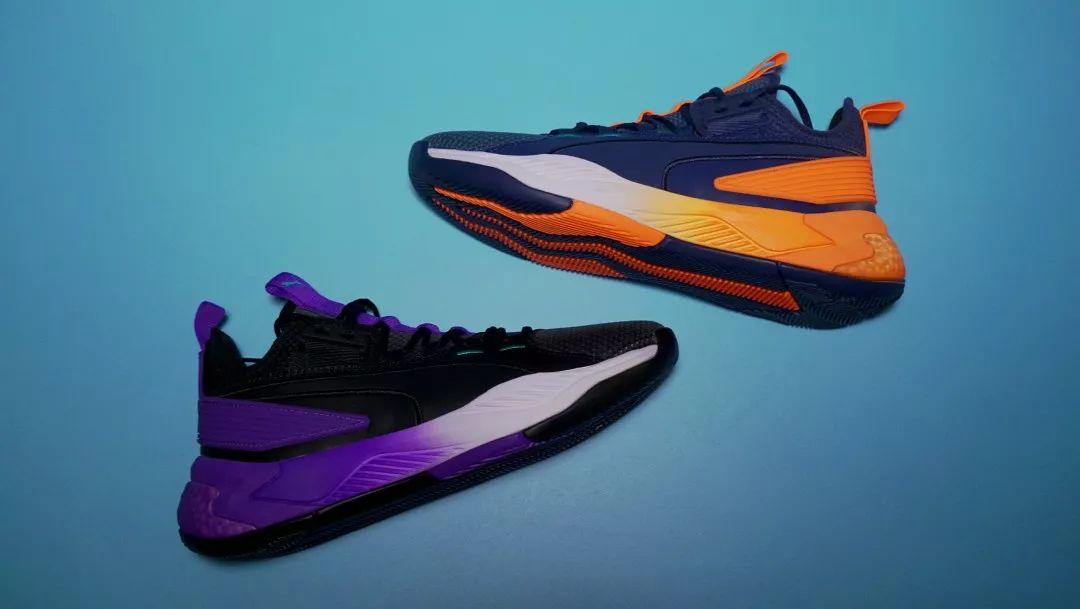 Overall:
As a rule, most newly released shoes sells out quickly. Only several days after the launch, the ​Puma Uproar Hybrid Court has, beyond question, gained much popularity. But making allowance for the price, many people are prone to turn their backs away decisively. Well, I won't recommend it for anyone for the fact just stays there : The ​Puma Uproar Hybrid Court will turn out to be a reliable companion in the light of the settings mentioned before.