Here is today's protagonist —  the spanking new Puma Uproar, which was released during NBA All-Star Weekend after the Puma  Clyde Court. Made to celebrate Charlotte's basketball history, this Puma Uproar aims at paying homage to the Bobcats and the Hornets. For the record, having tested several times the Puma Uproar before this review, the comeback is real mighty and versatile.  And it seems that this Puma Uproar looks more like a basketball shoe than the previous version did.  Anyway, let's check it next.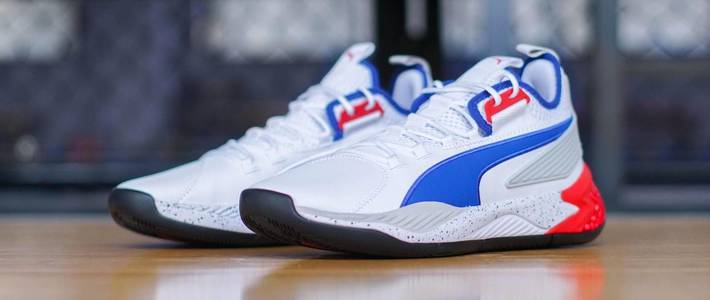 I've copped one pair of this PUMA Uproar, and to tell you the truth, upon opening the shoe box, staggeringly, I found its appearance quite delighted my eyes. It simply features the red, blue and white though. And simple and moderate as it looks, its performance is just out of imagination. "Remarkable" is the only word that surged into my mind. Go on checking then.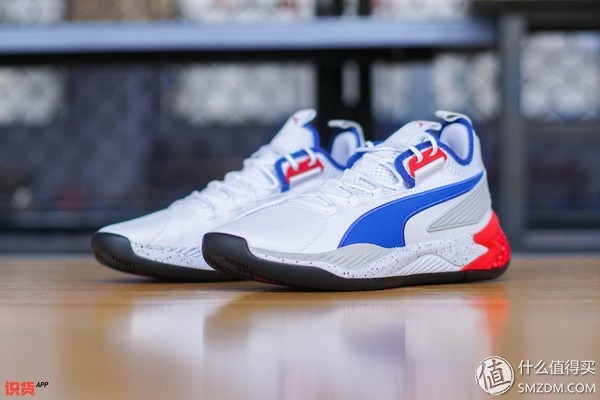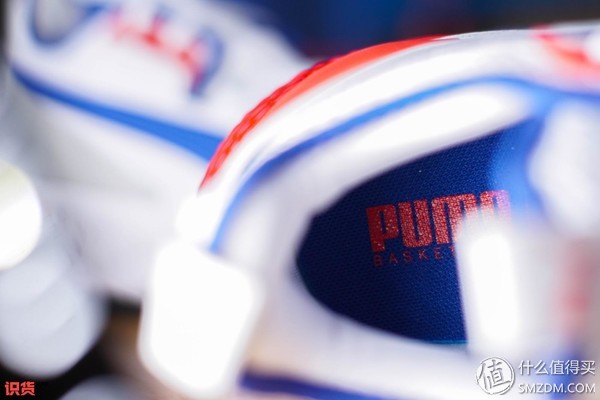 Respective of the upper, as you can see, the shoe equips with a rather traditional synthetic leather & mesh set-up covering the whole upper. For me, I like this aspect very much because it offers me enough support and wrapping on the heel, making it less bothering for me to restrict my movements. For the texture, according to some consumers, it feels solid in-hand but splendidly nice on feet; hence, you  can expect a wonderful experience on court.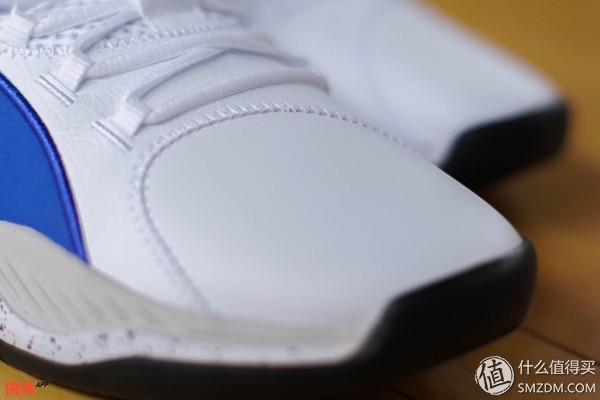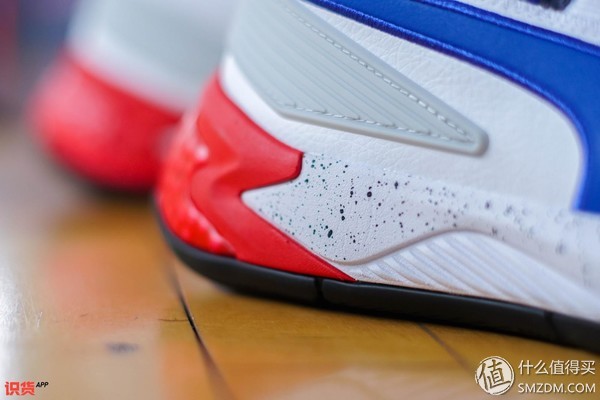 In terms of the cushion, the shoe features a mixture of Ignite foam and its new Hybrid. Besides, the heel part is also installed with a very thick sponge. Well, you  can also see from the images below the prominent NRGY cushion tech. Regarding to court feel which is crazily looked forward to by many experienced players, it is super nice or maybe I should say it is fantastic. It was not until the other day I wore them out that I found it worked quite well for me.
According to  some other reviewers,  the midsole "doesn't feel like IGNITE" or "it's much more firm with less rebound/energy return under-foot than any of the previous iterations of IGNITE I've tried before". Anyway, "There are a thousand Hamlet in the eyes of a thousand people." For me, the midsole does no worse than previous versions. In some way, it can still meet my needs. So the experiences vary.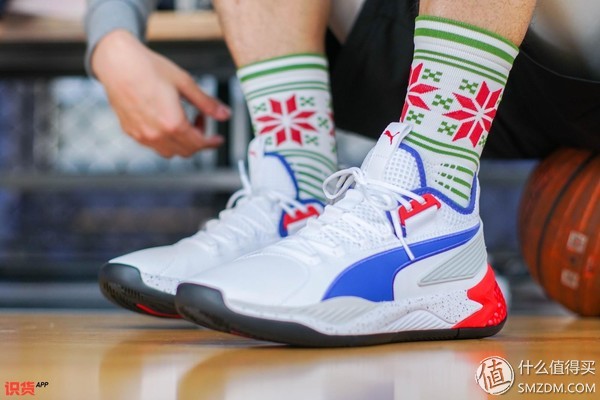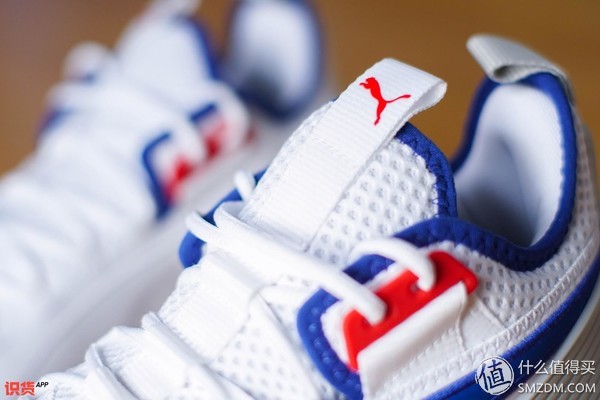 Since softness in the inner part has been guaranteed, it's time to the next respect: the wrapping. For the aspect, it is not bad. Along with the eminent performance the upper brought, the laces also play an important part in wrapping. So long as you lace up your shoes tightly, you won't run into any slipping problems. During combats, what you need to do is do concentrate on your match. On the other hand, some might complain about the lack of ventilation in the shoe. Anyway, I don't suggest it to you who exercise a lot in summer days.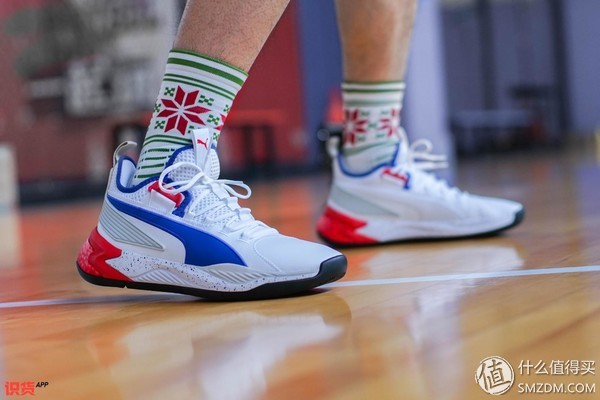 Seeing the pattern of outsole below, many people will say, "Well, it is the traditional herringbone again and the grip can't be bad." I just can't agree more. Though the  leaps and bounds are not better than the traction pattern found on the Clyde Court, it is still satisfactory. When there are start-ups or emergency stops, the grip should do a tremendous job for you. So PUMA Uproar can be nice option if you are an outdoor player.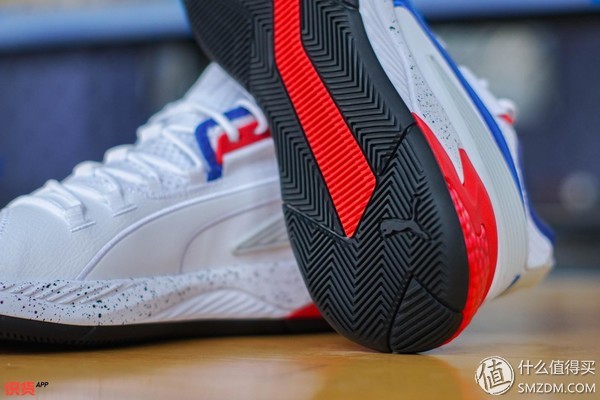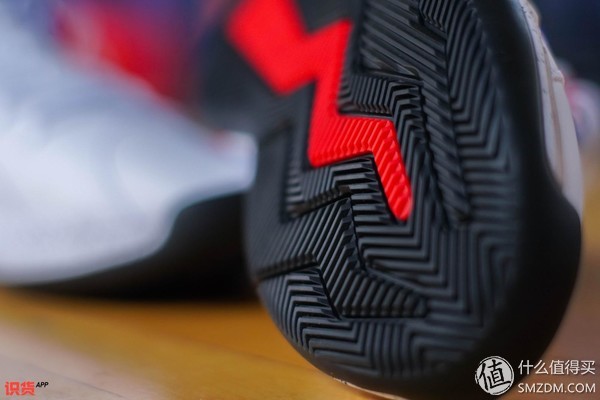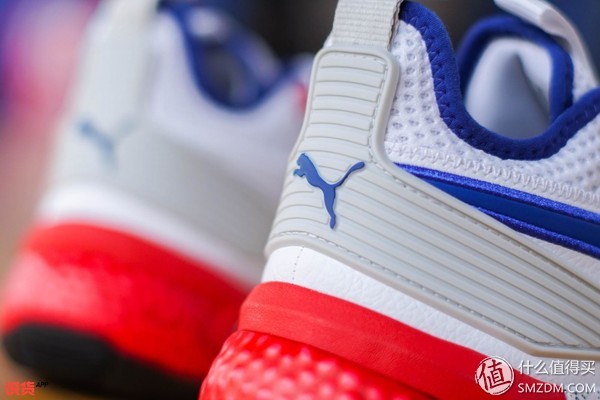 As a leather composite sneaker, objectively speaking, you can't expect it to be super light. If you mind too much about this, you might as well look for something else.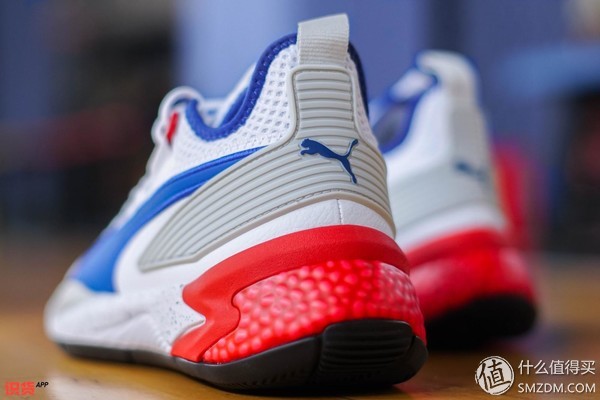 The first I got PUMA Uproar, it impressed me a lot that it didn't bother me in grinding my feet. It fits me snug well. For wide footers, you may pick a bigger size if you've considered copping one PUMA Uproar.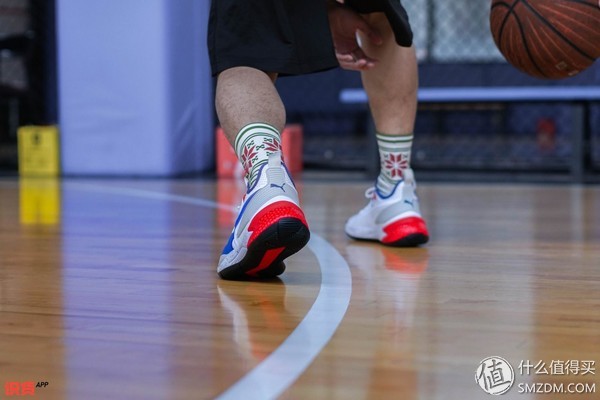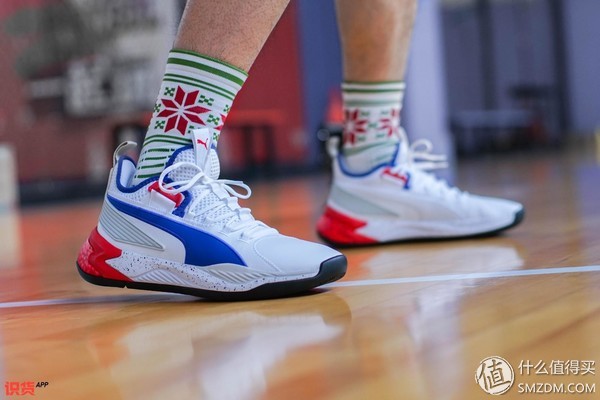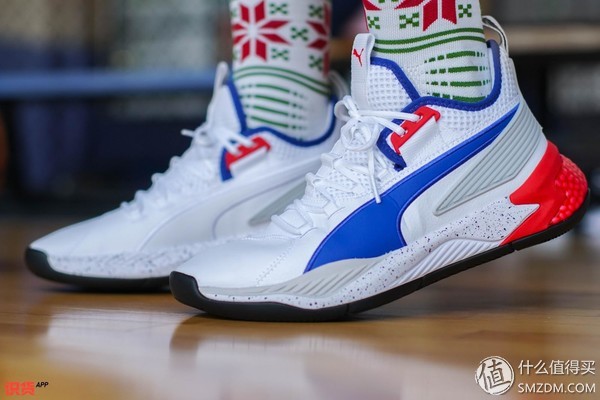 Overall:
Every time I find a practical object, I just can't help sharing it with others and it goes the same for this PUMA Uproar. Despite the shortcomings which are not "fatal" and do not bother too much, PUMA Uproar can be a decent choice and is still worth buying. It fits average people in most cases and it fits heavier one to boot. Anyway, there are still many merits of the shoe waiting for you to uncover. Why not experience it in flesh? It should not fail you.