When I first got this Brooks GLYCERIN 15, some of my friends asked me, "Why did you choose the shoes? It doesn't seem to suit you." Well, there were moments when I hesitated whether to buy it. But shortly the confusion was bridged. To tell you the truth, I'm a bit fat. And so as to stay slim, I make up my  mind to lose weight. Therefore, I chose aerobic exercise which is a good way to keep slim. And this time, a good shoe used for exercise would be necessary.  Another reason I chose Brooks GLYCERIN 15 is it equips with nice cushioning setup, for those who seldom exercise or heavier ones which will decrease injuries occurred to joints. Many runners noted that the leg pain they usually felt due to foot and leg problems diminished when they ran with the Brooks Glycerin 15. For cushioning setup, I will introduce it you at length.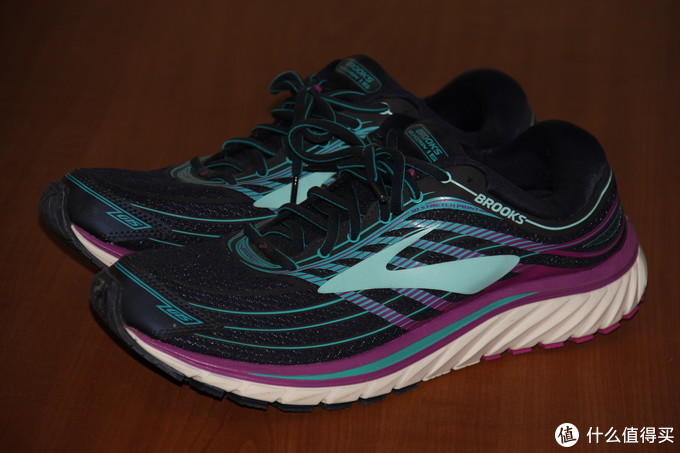 For the appearance, the last version, Brooks GLYCERIN 14 is mainly green and grey while this one features purple and black, which is still very eye-catching. But some may have different views. They are likely to signify that the shoe as a whole looks very cold and isn't energetic enough. It just depends.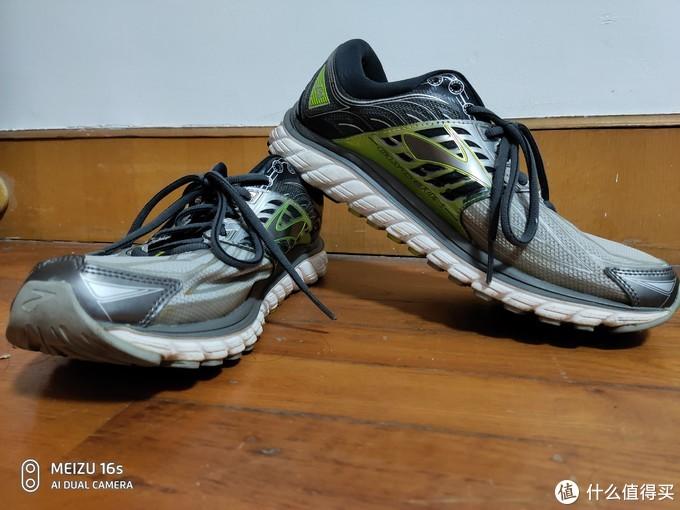 On the side is the prominent Brooks logo.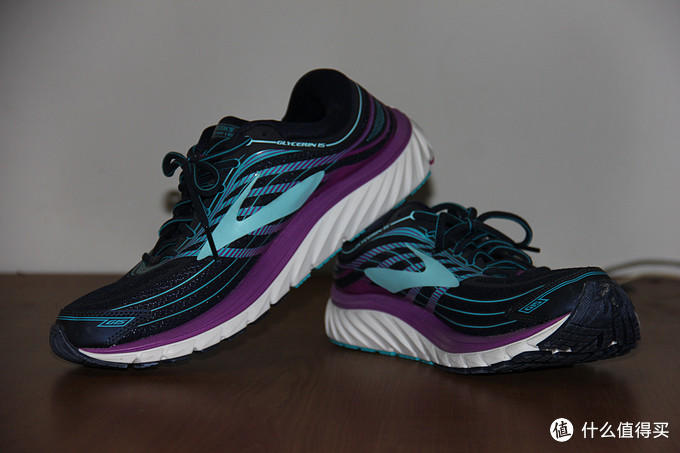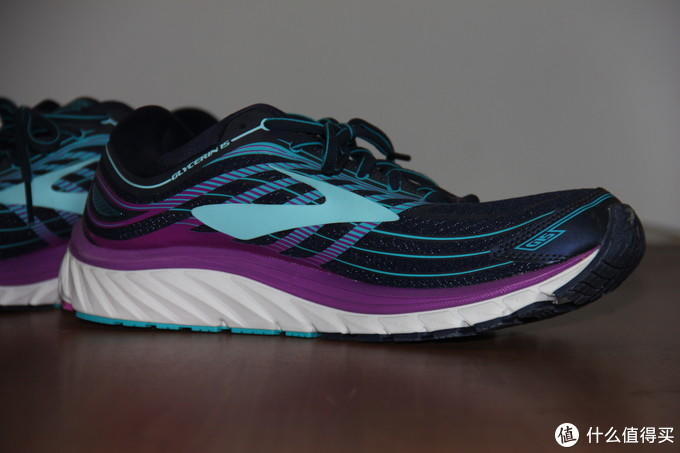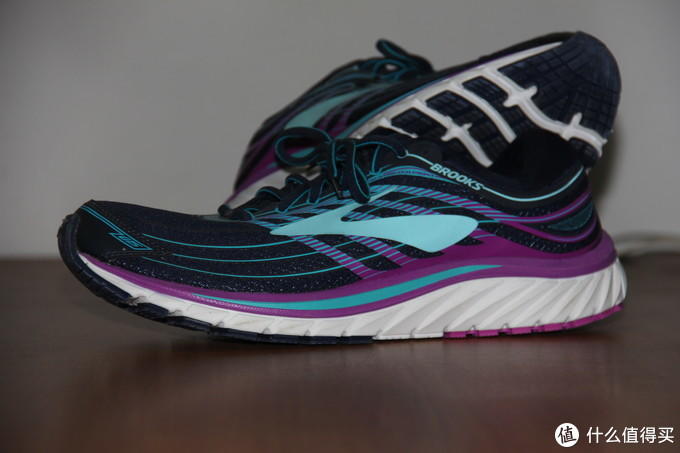 The outsole is divided into three parts. The forefoot mainly deals with friction between the shoe and the ground; after all, most people land with their forefoot first. In the light of this point, the grains in forefoot is more dense. Besides, as you can see, the latter sole has two parts and they are made of 2 kinds of materials. Resulting from this, the outsole performs very well whatever the ground is, smooth or rough. One downside is you may need to clean the shoe frequently — to keep the shoe clean and to ensure a nice grip performance.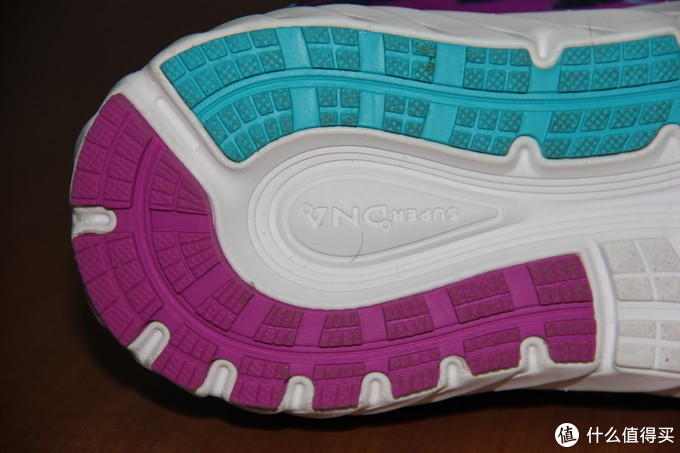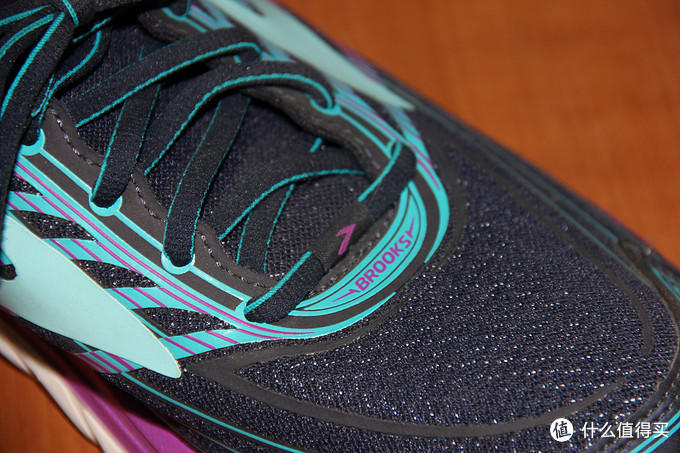 In the toe, it is the protection design which can avoid the wearer's toe from injuring.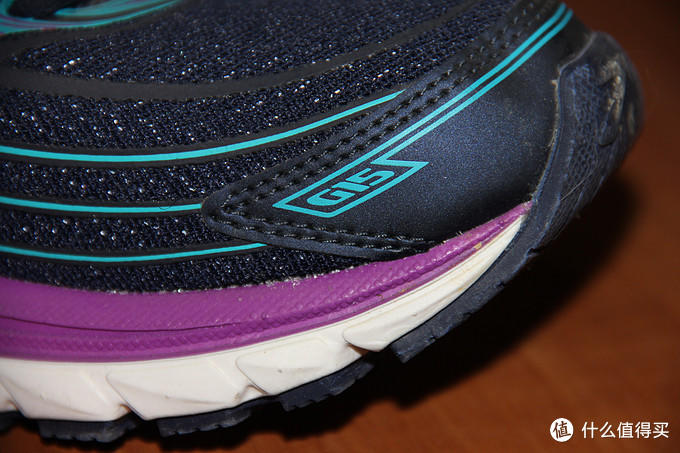 Then it's turn to wrapping and support. Wrapping is nice, which is appreciated by many reviewers. You won't need to tie your laces very tightly. It seems you can obviously feel the shoe attaching to your feet so long as you tie your laces. You can easily get well with the shoe as it does not need to be broken in. As for support, many buyers said  that the shoe didn't have enough arch support. For those with high arches I won't recommend it because I found that  it caused some rubbing. Anyway, here I suggest you go to stores and have a try, otherwise, you won't know what the shoe will bring to you.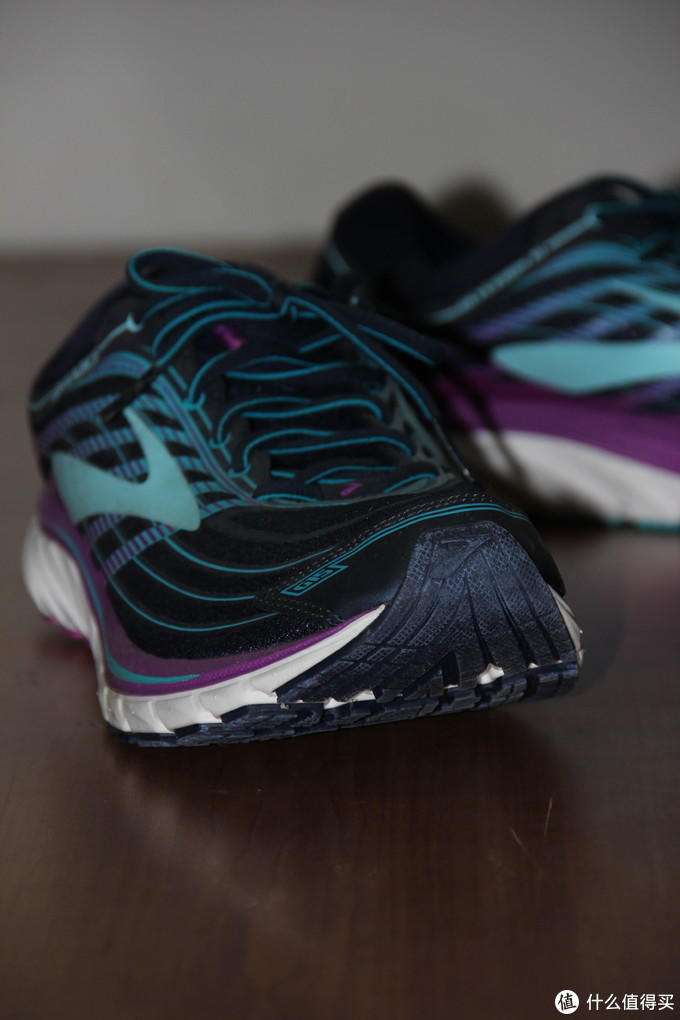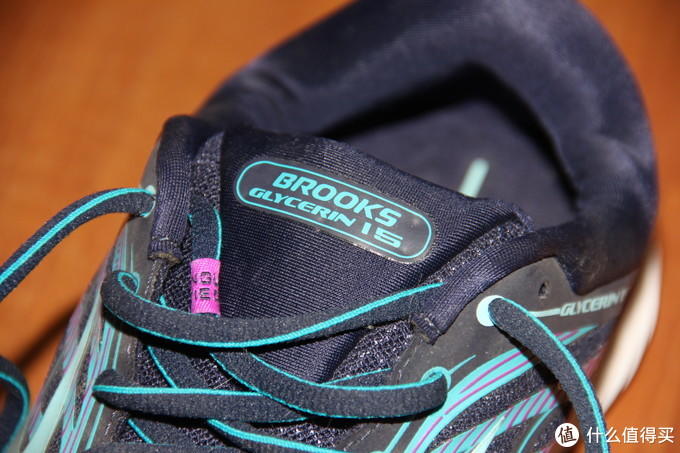 Attached on the tongue is some basic information about the shoe you bought.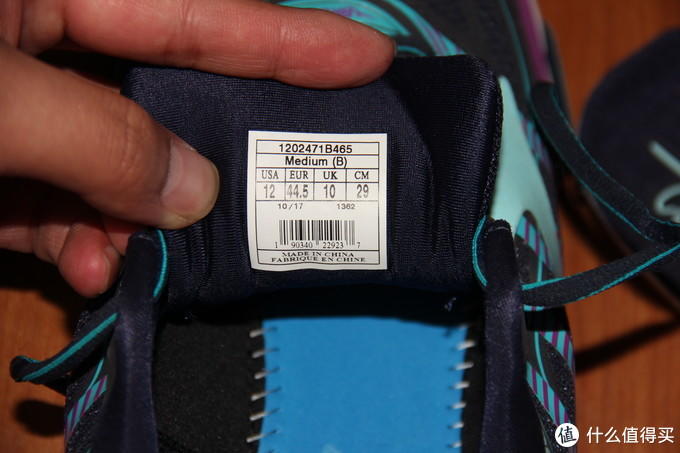 For the insole, it is, as it is, the most average setup of the shoe. There is simply not any tech in it.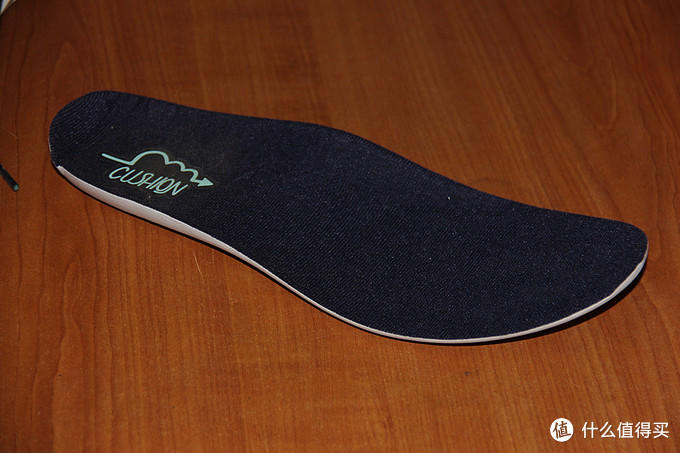 Materials used in the shoe is  very friendly to our skin. A number of users mentioned that the shoe's fit is not only right, but the shoe is also a neutral road running shoe equipped with premium comfort. Buyers also signified that they can even put on the shoe without wearing socks, which even save their time washing socks! Of course, this is a humorous term. But it really does us some good. Only by wearing it by yourself can you know whether it is what you are always looking for.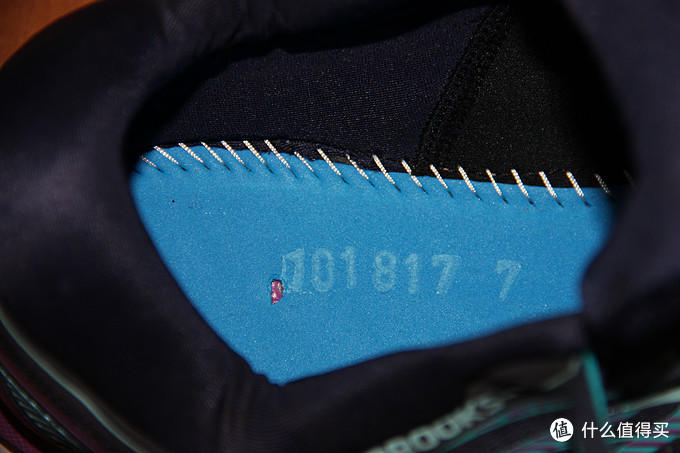 An important part which have been asked many times is about the shoe's weight. It is indeed super lightweight. The Glycerin 15 is actually a lightweight shoe which plenty of runners appreciated in their reviews.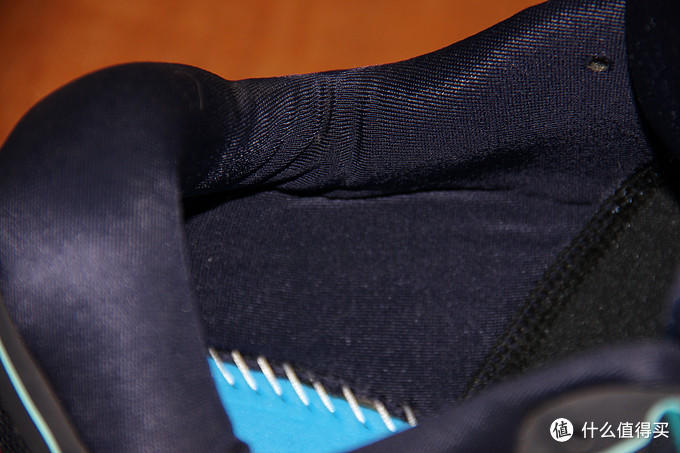 In terms of cushioning setup, it is another aspect that persuades me into buying this Brooks GLYCERIN 15. Compared with the 14th edition, the Brooks Glycerin 15 is the most awaited updated of the Glycerin 14. Many users said that the Brooks Glycerin 15 is a comfortable shoe. In my view, this greatly results from the cushioning setup. Well, the cushioning of the Glycerin 15 is, objectively speaking,  a super welcome update. After testing it, I am delighted to say that the shoe offered a springy ride. You can also test it in the flesh. But on the other hand, super springy cushion will also incur some new problems, say, instability. Another user once narrated that the footbed cushioning was nice though, it also resulted in the shoe being noticeably less stable than the former model. "Every coin has two sides." If you want nice foot feel, Brooks Glycerin15 is a good choice.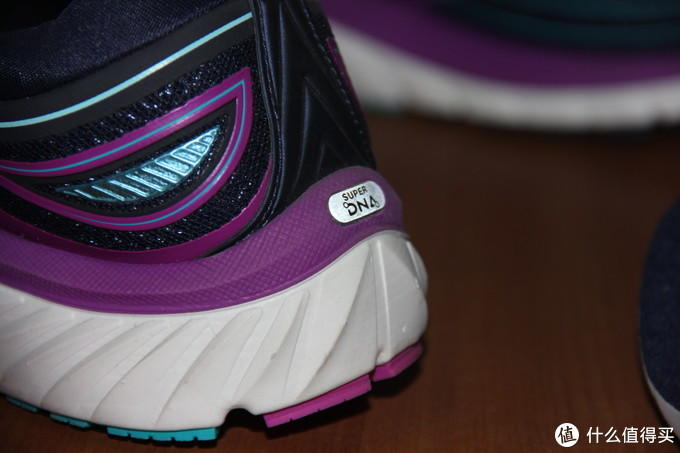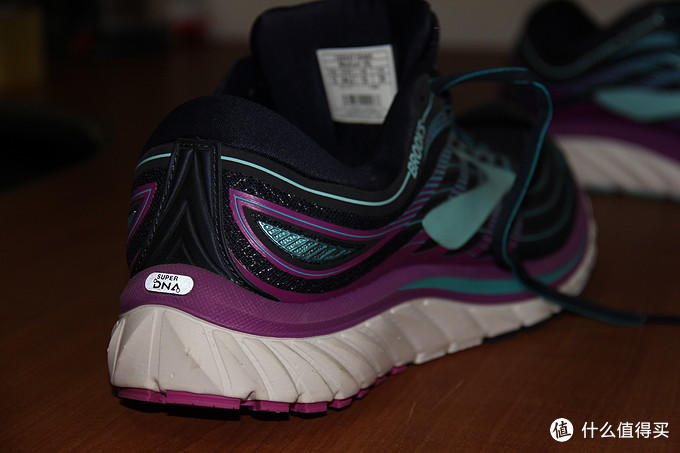 Overall:
During my two weeks' test, Brooks GLYCERIN 15 is satisfying in most parts. But, there is always a but — I've also found some signs of early wear on the outsole. So, you may be careful in terms of this respect. All in all, it is still a reliable companion when doing short runs or light workouts.