It is never novel for people to see some runners running with barefoot. In 2001, Nike's designers discovered that runners at Stanford university ran with barefoot, which arose their curiosity. After experiments time and again, they found that running with barefoot gives runners a more natural gait and increases their foot strength, which improves their running ability. And so as to offer consumers a kind of barefoot running experience, Nike launched the Nike Free in 2004. This year, happening to be the 15th anniversary since Nike Free was born, Nike launched two running shoes: Nike Free RN 5.0 and Nike Free RN Flyknit 3.0. Some people note that the Nike Free RN 5.0 is a solid choice for those who are just starting to get the hang of running. Then as today's protagonist, how will  Nike Free RN 5.0  surprise us? Let's check together.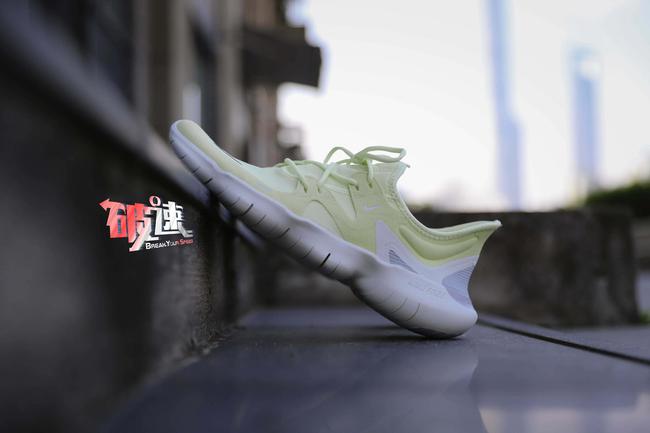 Some experienced commented that the upper unit stretched and acclimated itself to the inherent swelling and bending capacity of the foot as it moved, based on a few reviews. Well, this  is what it really is. Nike Free RN 5.0 features a thin mesh upper on the inner layer, which has an excellent elasticity.  On the outer layer, the  shoes also have a support material similar to leather, which makes the upper more stable.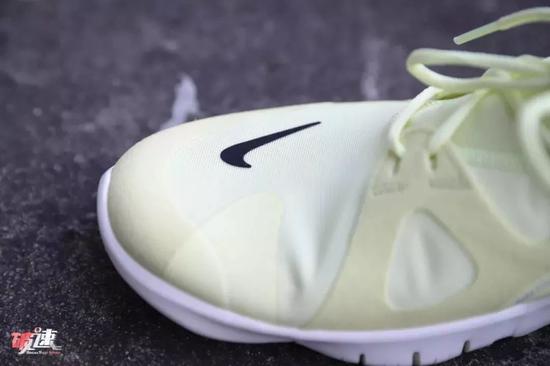 To provide a more portable experience, Nike Free RN 5.0 features an integrated design for the tongue and shoe body. At the top of the tongue, a flanna is stitched, with a small LOGO printed on it. Besides, there are only 4 lace holes which tie far more easily. On balance, all these efforts are to consolidate runners' barefoot running experience.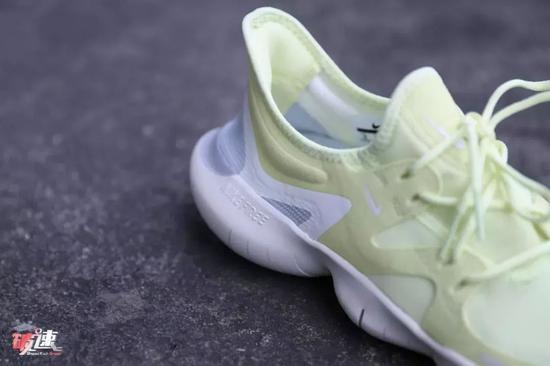 At the heel part, there installs a layer of mesh, which is rather elastic and soft. On top of that, the Achilles tendon is designed to be elevated, and a thermoplastic material is added to the entire heel to further enhance the stability of the heel. And a  layer of elastic mesh is, to boot, added to the inner lining of the heel to avoid heel wear.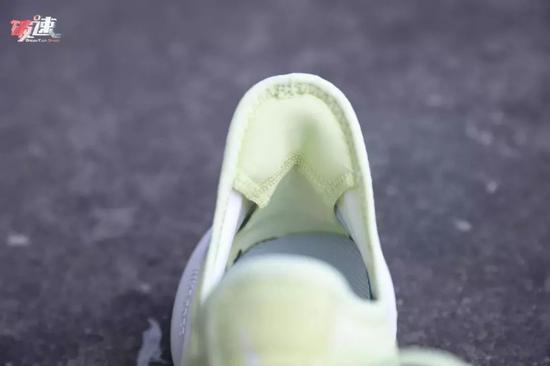 More importantly, the bootie design of the upper unit allows the foot to enter the interior chamber with ease, which is remarked by a great number of reviewers.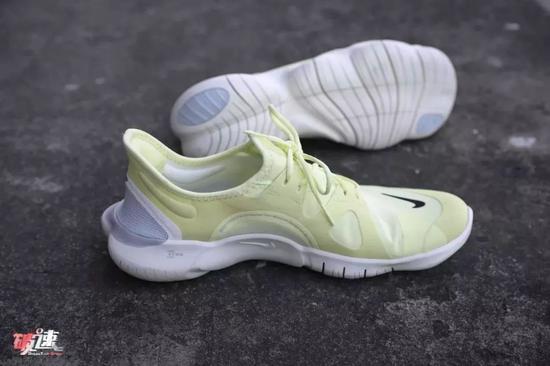 Before testing this Nike Free RN 5.0, I myself have got at some basic information from others. Some said that they felt the cushioning system of  Free RN 5.0 was suitably agreeable for short running sessions and urban walks. But let's look at the cushion setup first. Free RN 5.0 adopts a design of integrating the middle sole and the outsole. The sole is made of a hard cushioning foam which fits in with short runners.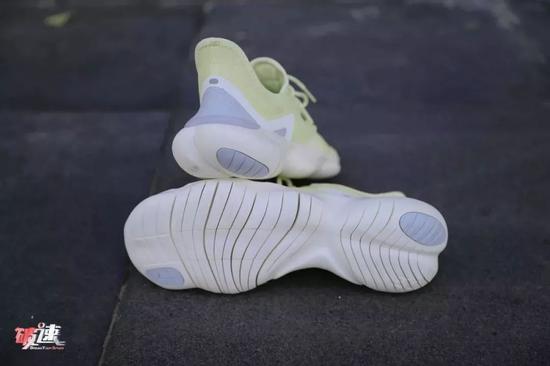 As for the outsole, the pattern looks quite simple but profound at the mean time. It is cut from the lateral and longitudinal grooves and the distribution of the sole is a combination of a block and a curved groove.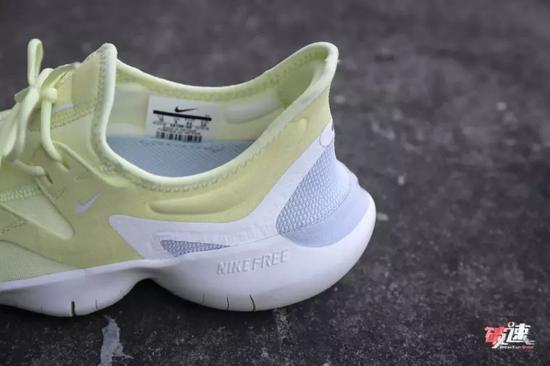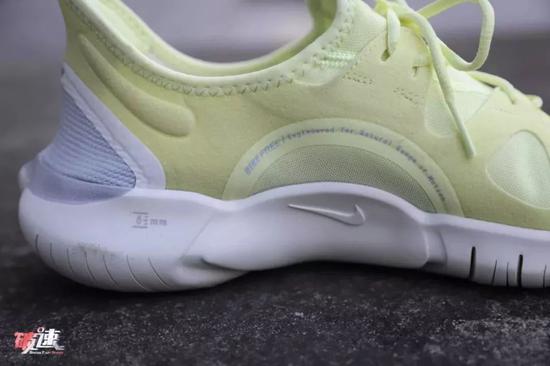 Apart from the above, there's a "5.0" at the back of the outsole, which is a symbol and decoration of the shoe.  As for the performance, it is super nice. Despite the big grains in the sole, the outsole of Free RN 5.0 bit the ground nicely and for those who care to do cleaning frequently, the outsole, surely, can lasts long for the shoe is not very durable if not being taken good care of.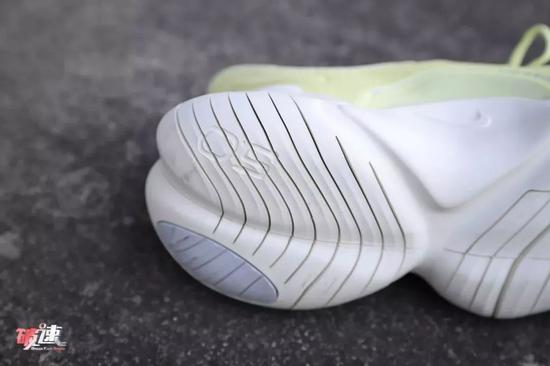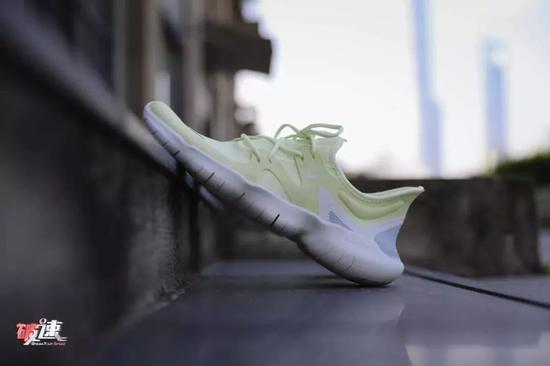 In fact, Nike Free RN 5.0 is not initially designed as a running shoe, but it is designed for short distance. Several reviewers warned that the Free RN 5.0 was not a reliable shoe for long-distance racing as it didn't have a supportive midsole construction. Well, this is  a truth. Nike aims at improving runners' running ability. To make the most out of the shoe, here I don't recommend you wear it for intensified training or running otherwise it will be worn out shortly.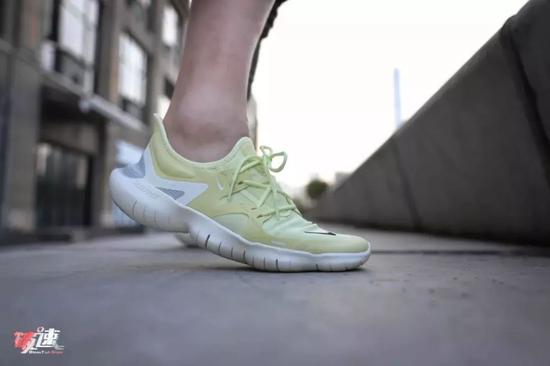 Objectively speaking, the fit is a bit tight; therefore, I advise sizing up  to achieve a relaxed in-shoe feel. And for all it  looks a bit heavy, the fact is that it is super light instead and you won't feel burdened.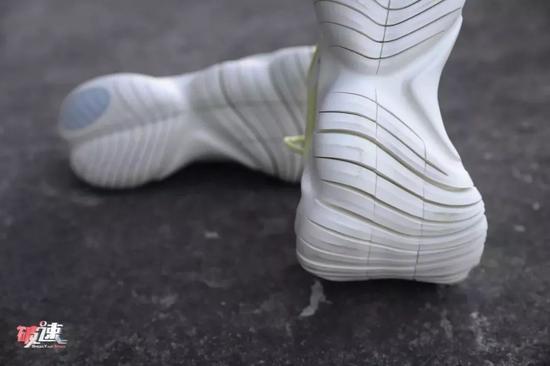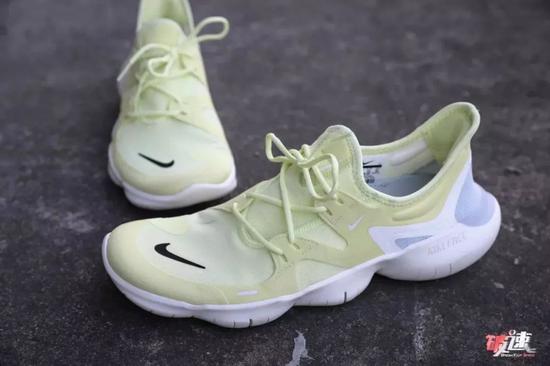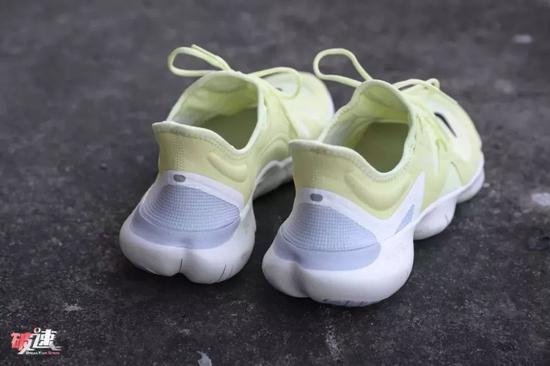 Overall:
Nike Free RN 5.0 aims at offering runners something of barefoot experience, but this doesn't equal to wearing nothing. And besides, not all people are endowed with the ability to run with barefoot–but for some specific training, they would get hurt easily. A reviewer once observed, " It's a fairly minimalist design for a Nike shoe which will certainly appeal to those who prefer minimalist shoes." Well, I think so. Whether you are a beginner or a experienced one, surely, you are in for a wonderful "dating" with Nike Free RN 5.0.