Expected to release this January or maybe February, according to some news web, "Nike Kyrie 5 was worn by Kyrie Irving on the night of December 27th against the Houston Rockets  and possibly throughout the next month." With the Chinese New Year around the corner, Nike has prepared for us  Kyrie Irving's signature shoe——the Nike Kyrie 5 which not only pays homage to this ages old tradition, but remembers Chinese New Year offerings of the past. So let's take a look at this New Year gift.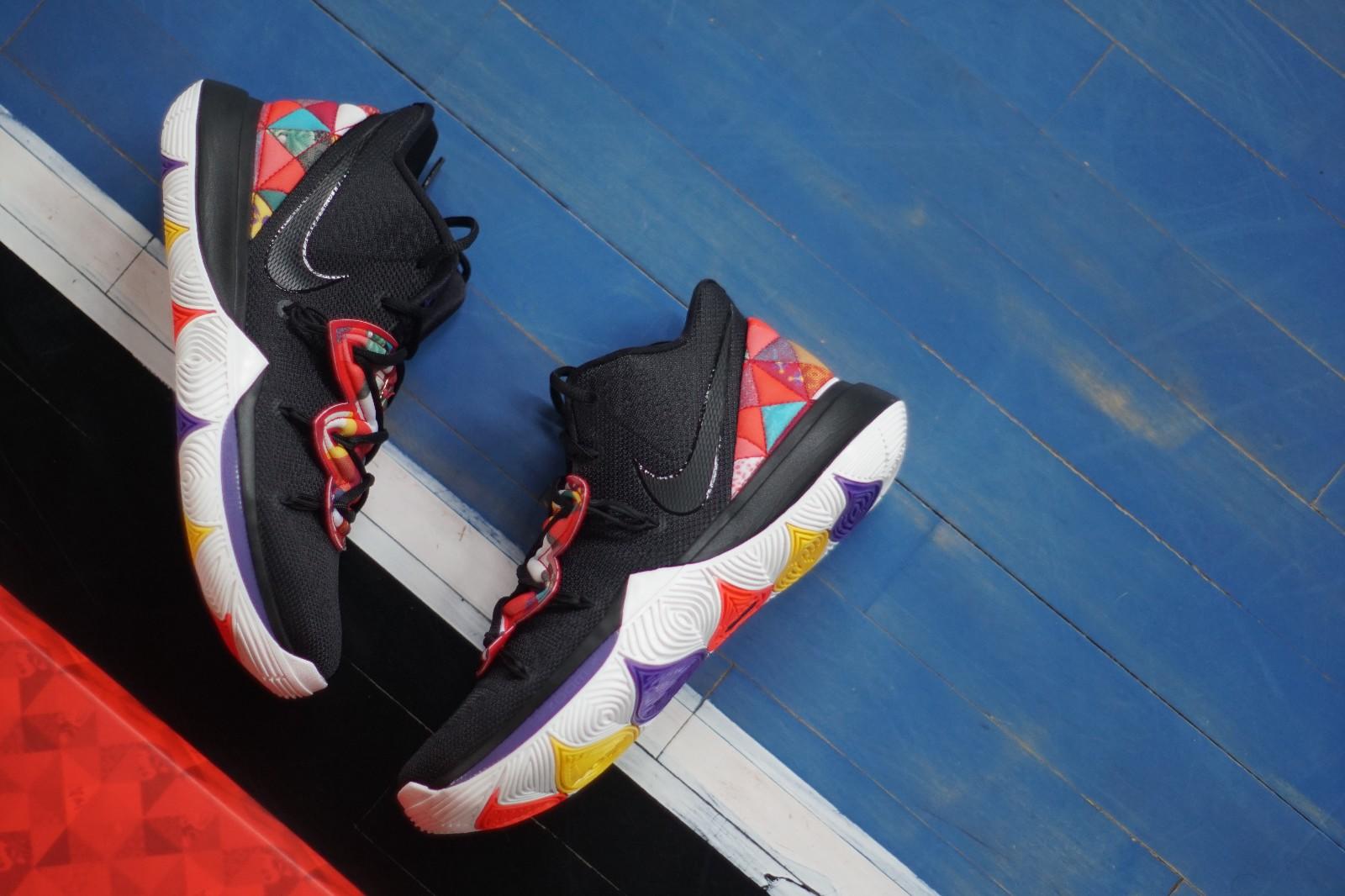 Nike was one of the most popular combat sneaker of 2018 . And as one member of Nike series,  I believe, this Kyrie 5 would not be an exception. The same as last year, it is Nike that brings us this new year gift whose colorway is especially designed for Chinese New Year.
For its appearance, you can compare it with the version designed for the New Year last year, and you'll find that Kyrie 5 is relatively ordinary. However, provided that you observe it with care, you'll surprisingly find there is some special in it.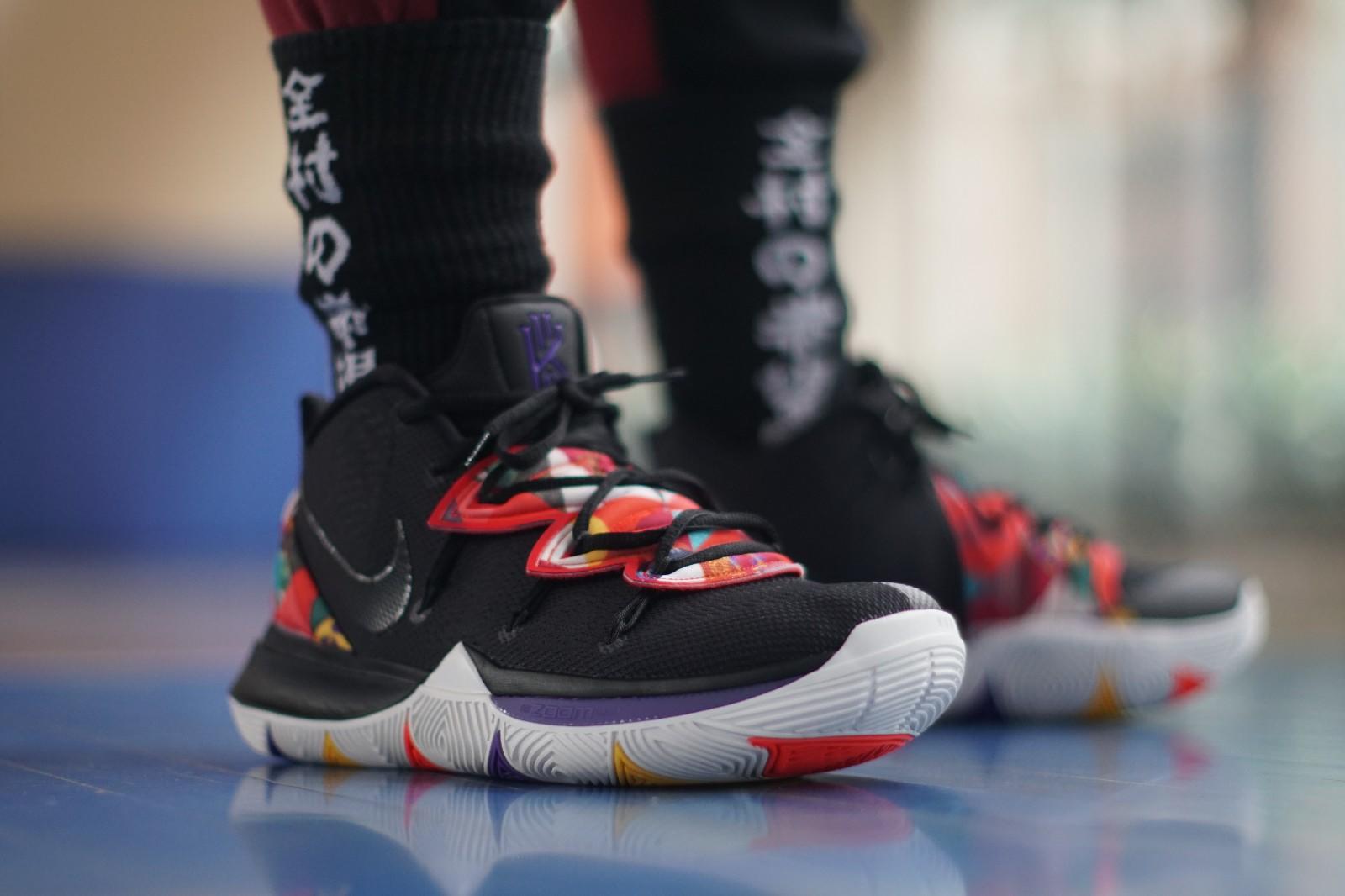 As for the shoe box, it simply features red and black. Symmetrically split by red and black, the shoe box fully expresses a happy atmosphere of new year. From both the shoe box and the shoes, we can see the brand-new theme that stands for the new year reunion of a family.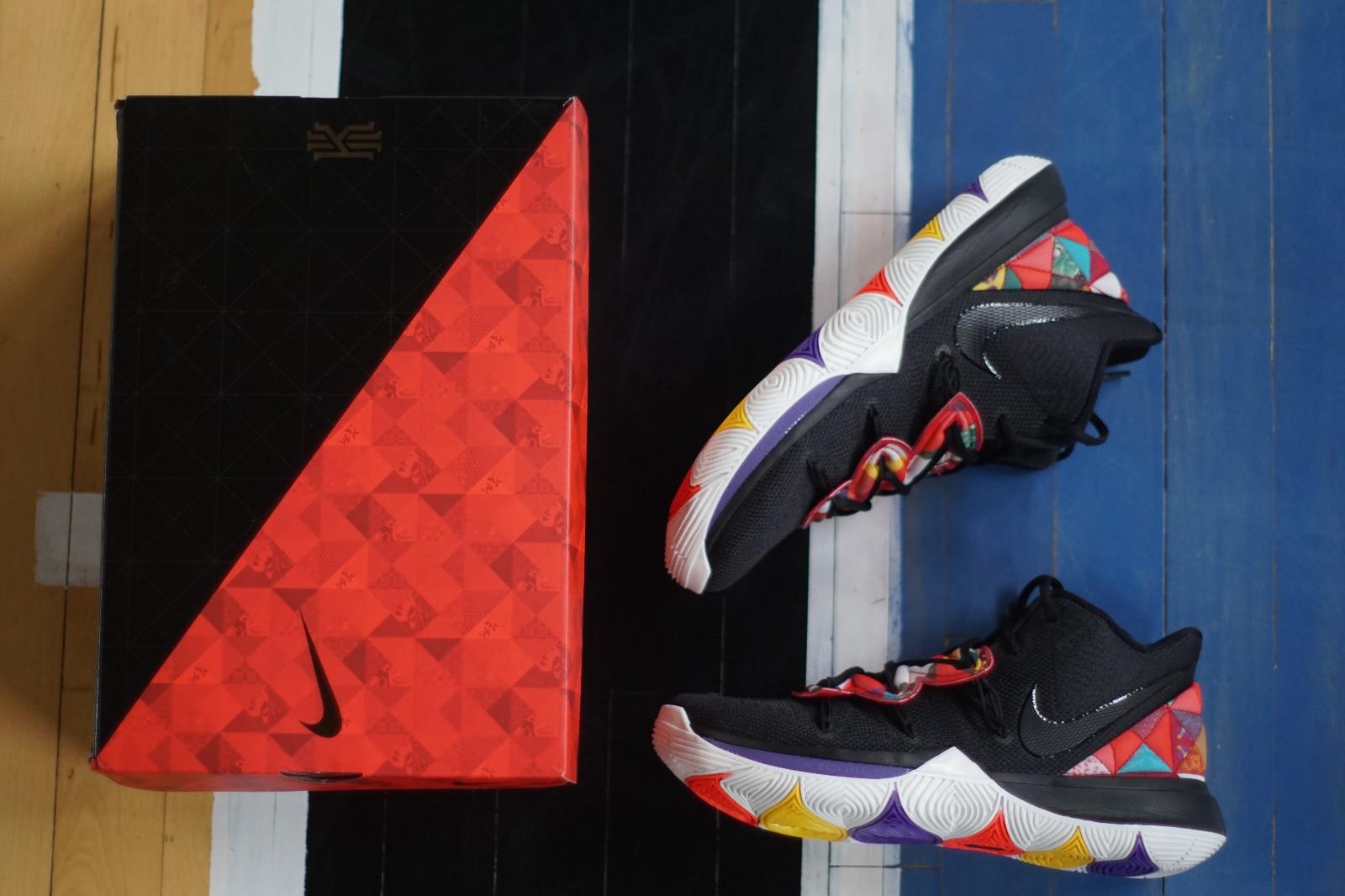 Opening the box, we'll see the inner part  painted wholly with red. There in the middle of the box  lays the symbolic New Year greeting pattern.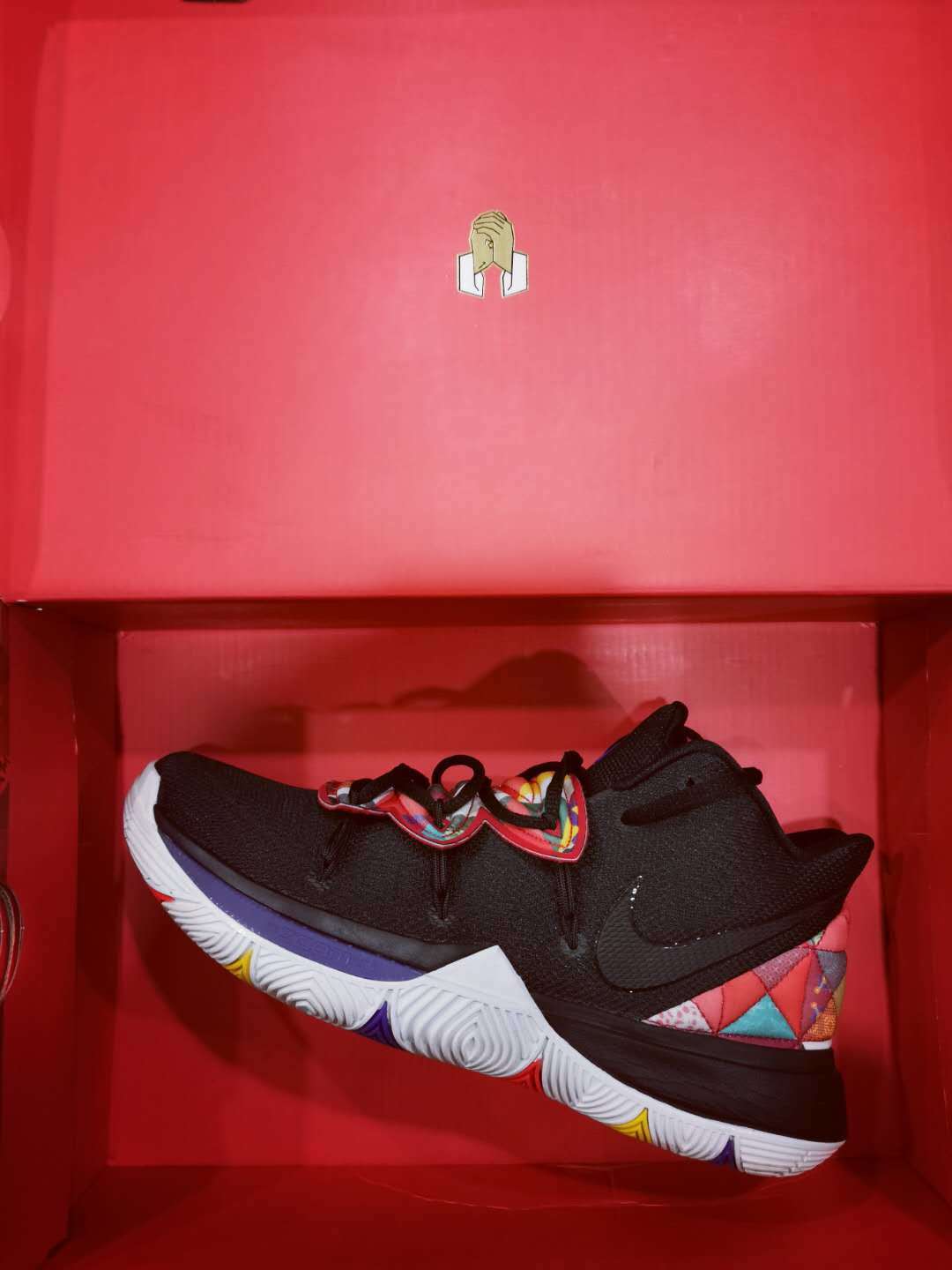 For its wrapping
On a personal level, the support has been solid on the shoes. Then the wrapping? Quite excellent! From the heel through the forefoot it is just so flat while  at the edges it is round, making you feel stable and comfortable. Being able to play on Kyrie 5, I'd like to tell you the truth that it is definitely a reliable assistant on combat court. Equipped with TPU, which is generally seen, Kyrie 5 is capable of reducing compression in that section of the foam midsole. And with the lacing system and the upper Flywire, the wrapping of Kyrie 5 is greatly improved. On the other hand however, this has brought some inconvenience. Because of the laces, it would be a bit difficult for on-and-off; thus I highly recommend that you buy a bigger size.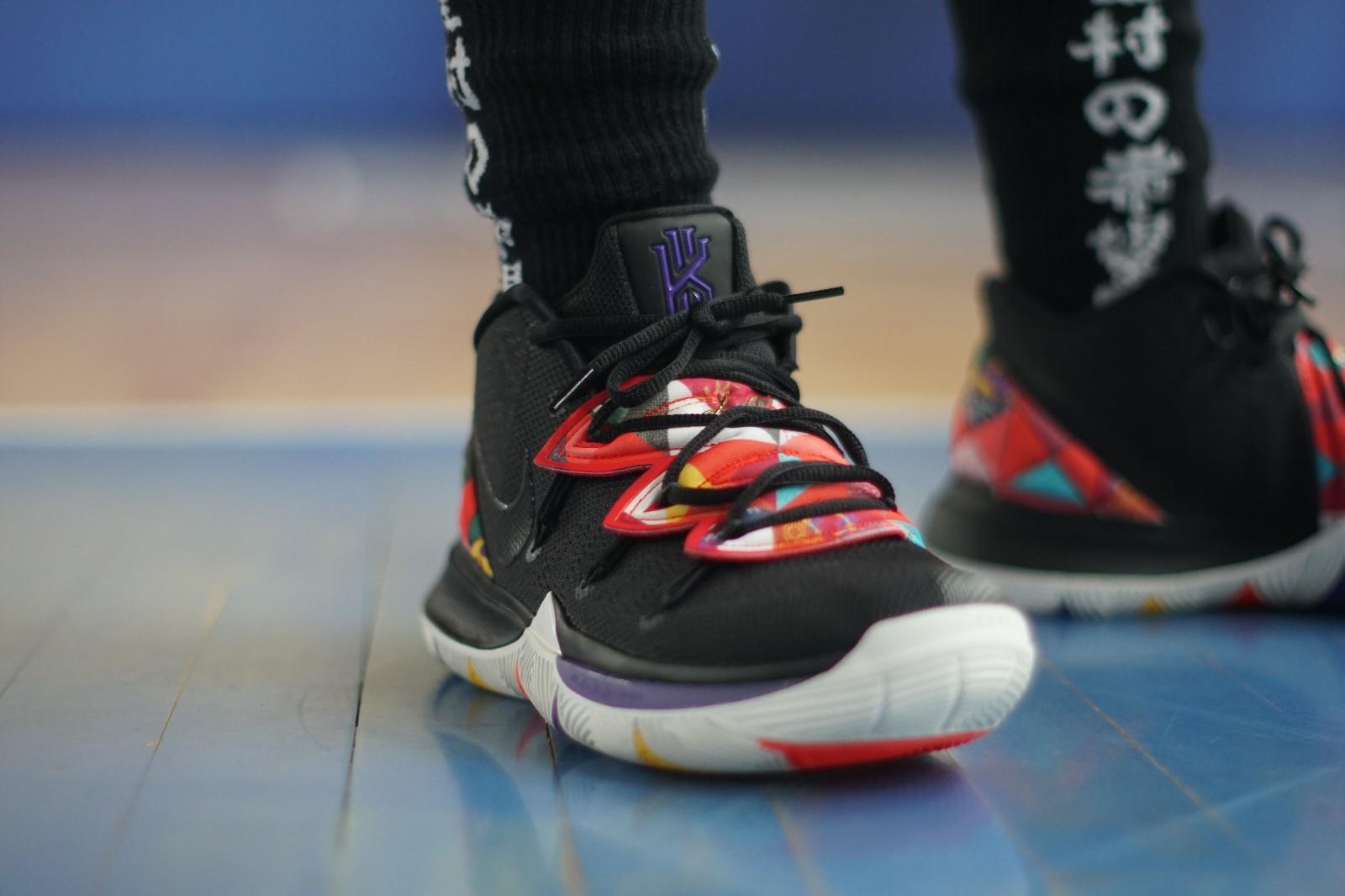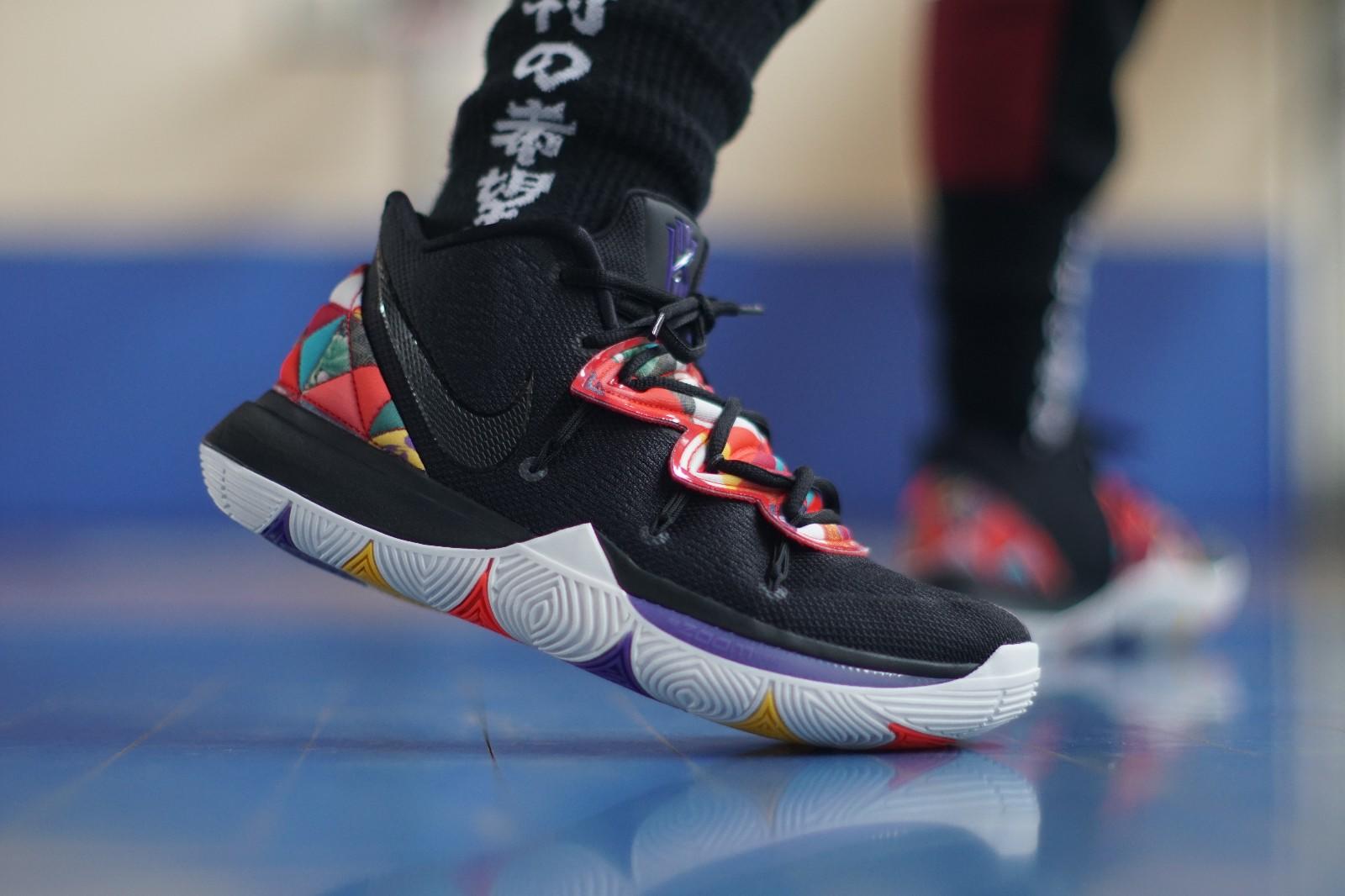 On top of the above, it is the design in the heel that makes Kyrie 5 distinguished from the other Kyrie models. Nike uses colorful fabric in the form of triangle in the heel, which looks very full and further improves the wrapping.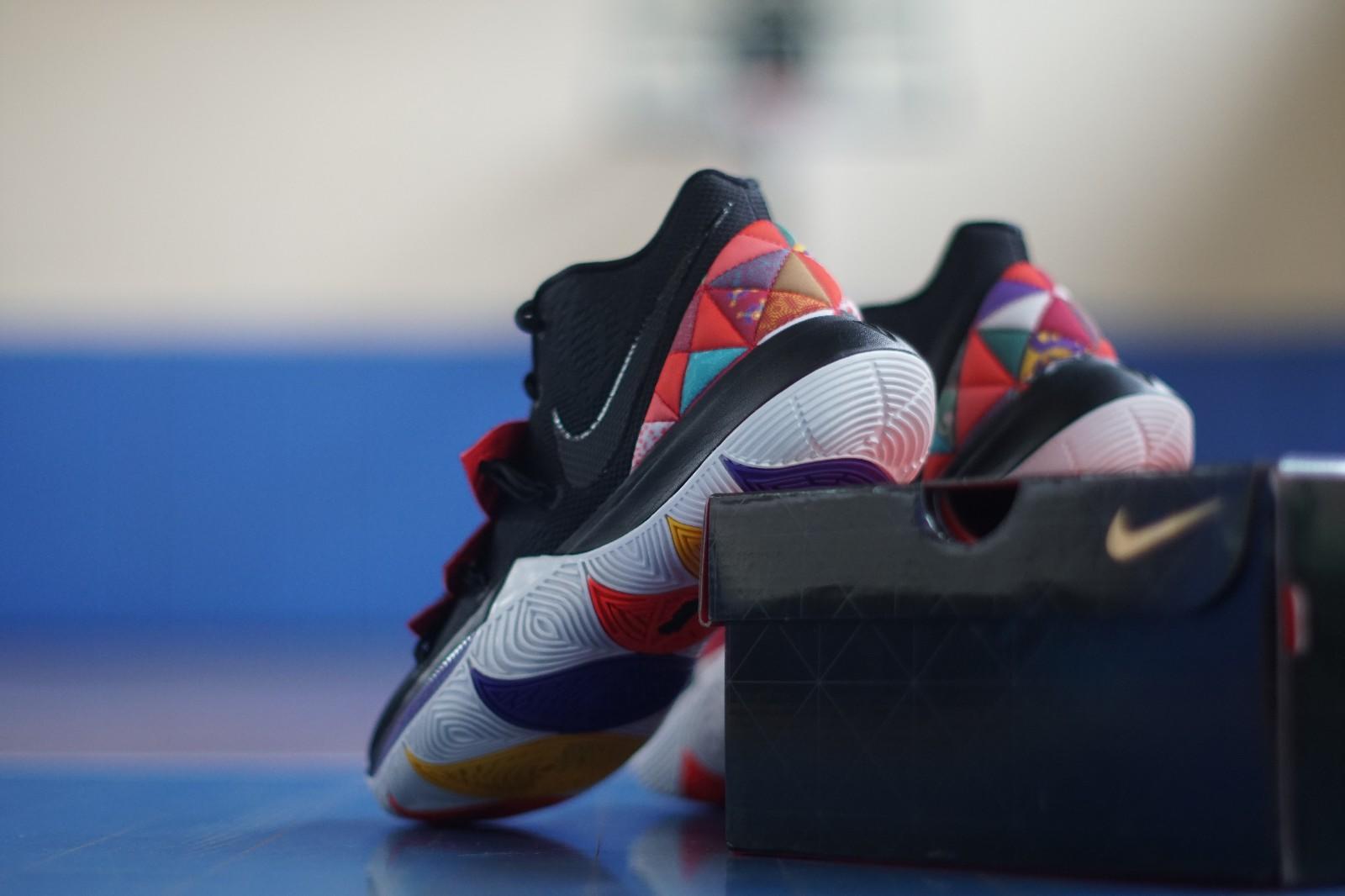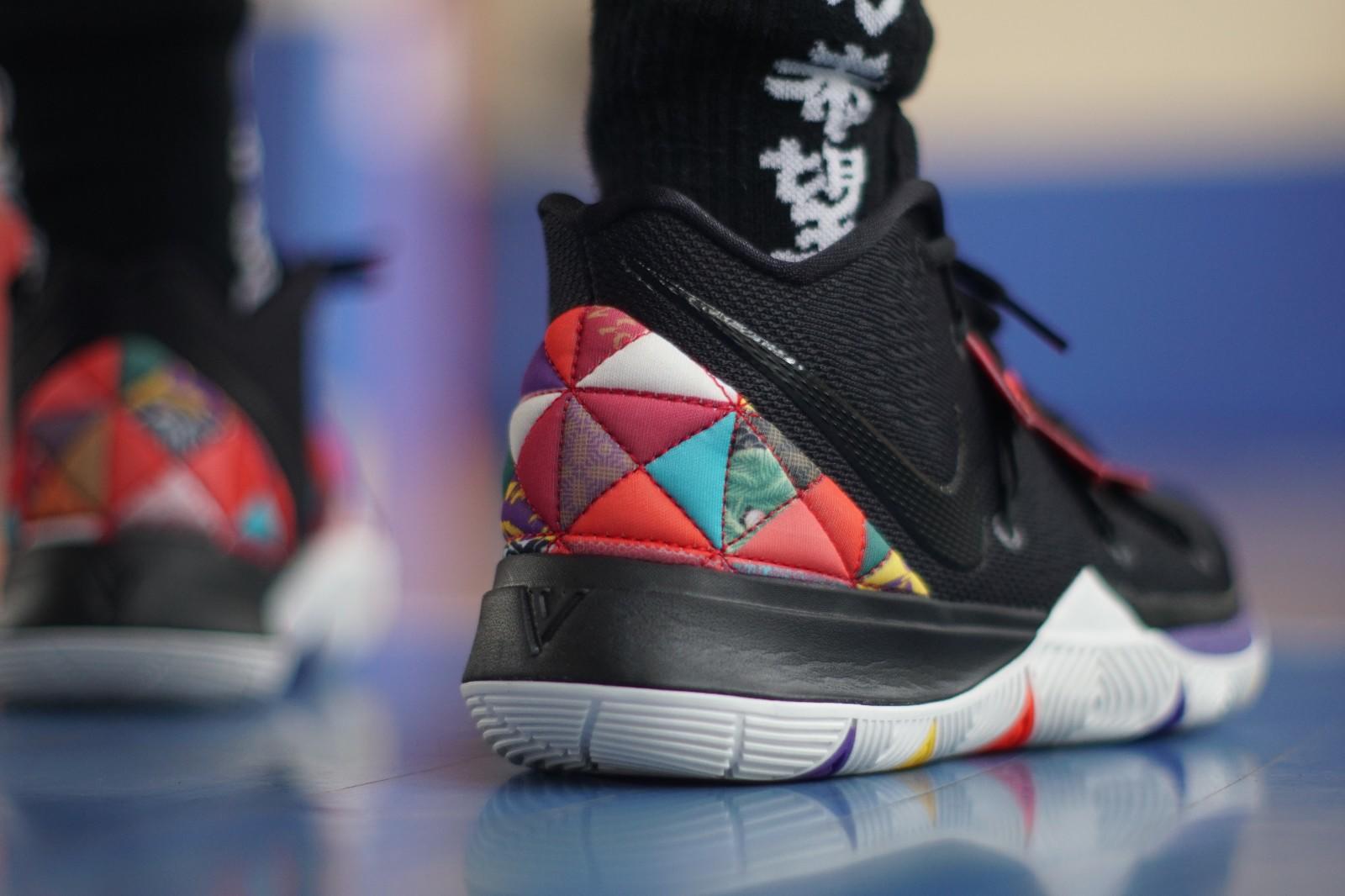 For the traction;
With respect to this aspect, frankly speaking, it is something I am a fan of. And chances are that you have seen herringbone or any other shapes in Kyrie models before, but this time Nike has broken new ground——it generates some remarkable pattern. The exceptionally designed traction, which is also multi-directional, personally, I am very satisfied with for its performance really gave me quite a start on my initial play and after that, I am accustomed to playing on it. If you always play indoors then Kyrie 5 is absolutely for you. Furthermore, you need not wipe it all the time in order to keep good grip. But, as is seen in the images——there are big grooves which would invite gravels to the traction; therefore, if you are into outdoor courts like me, wiping is a necessary work every time before and after a combat.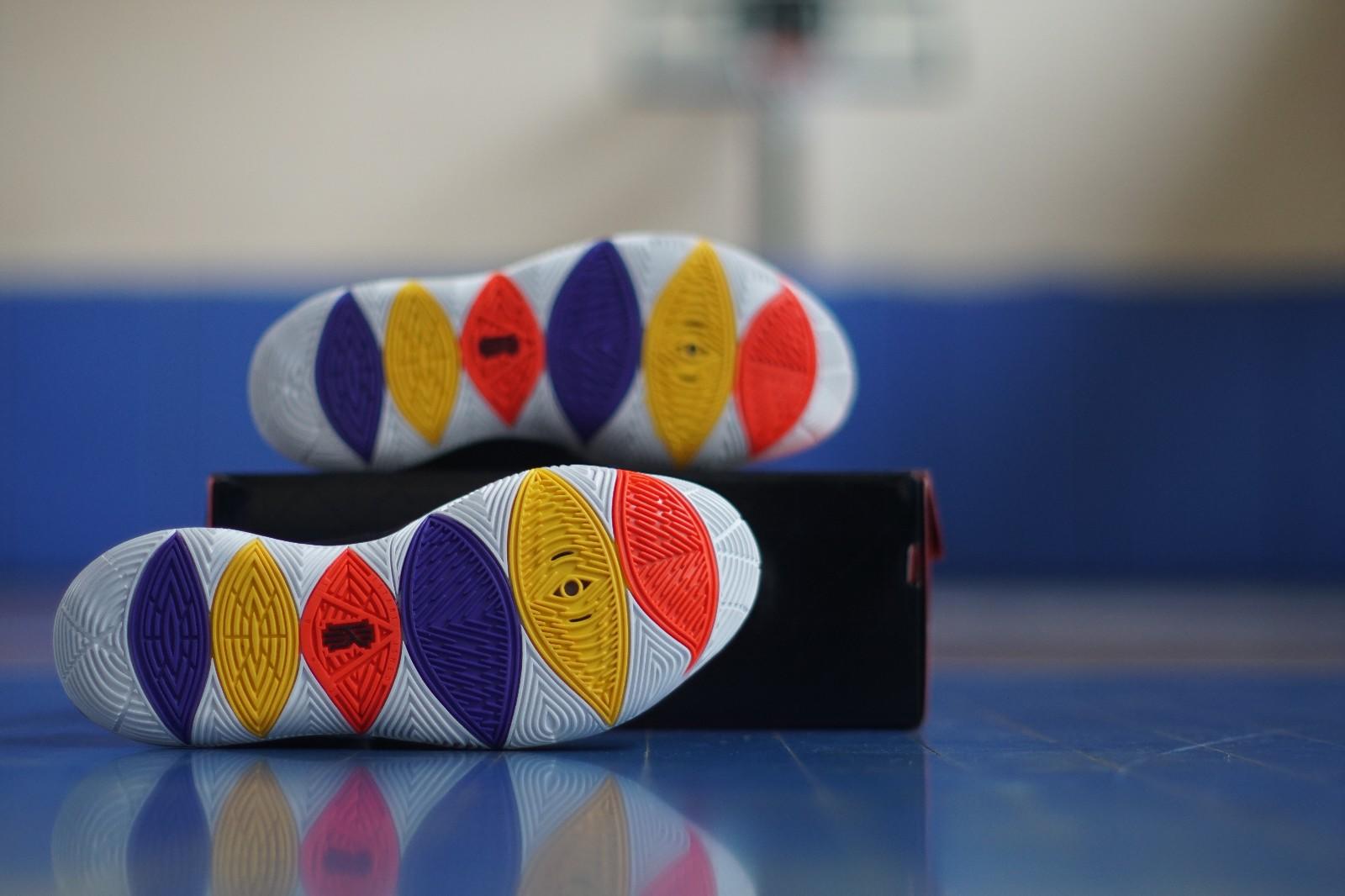 Not only is the traction durable, but never have I come into any slipping. After all, only when you try it in the flesh can you have a different experience.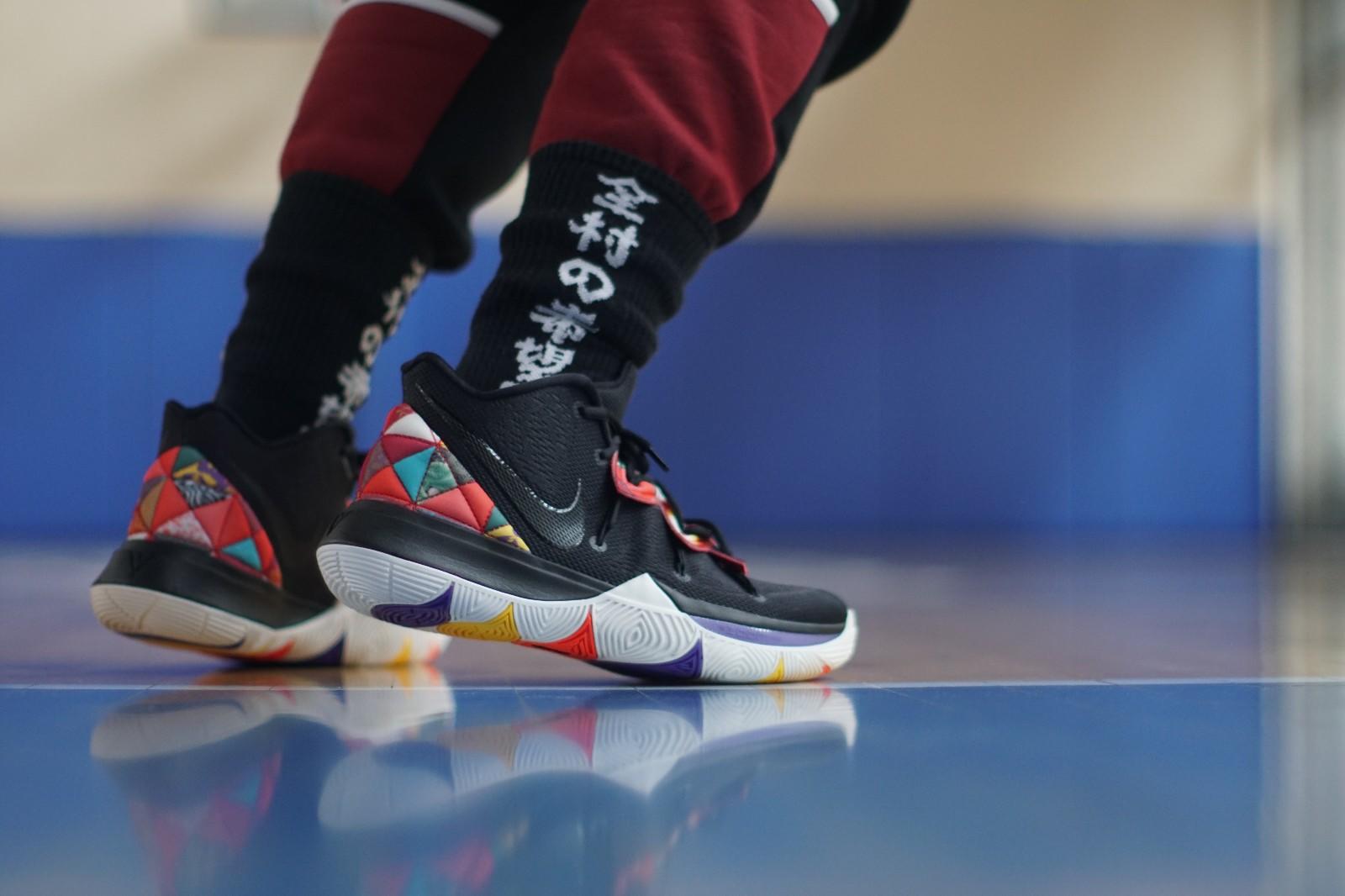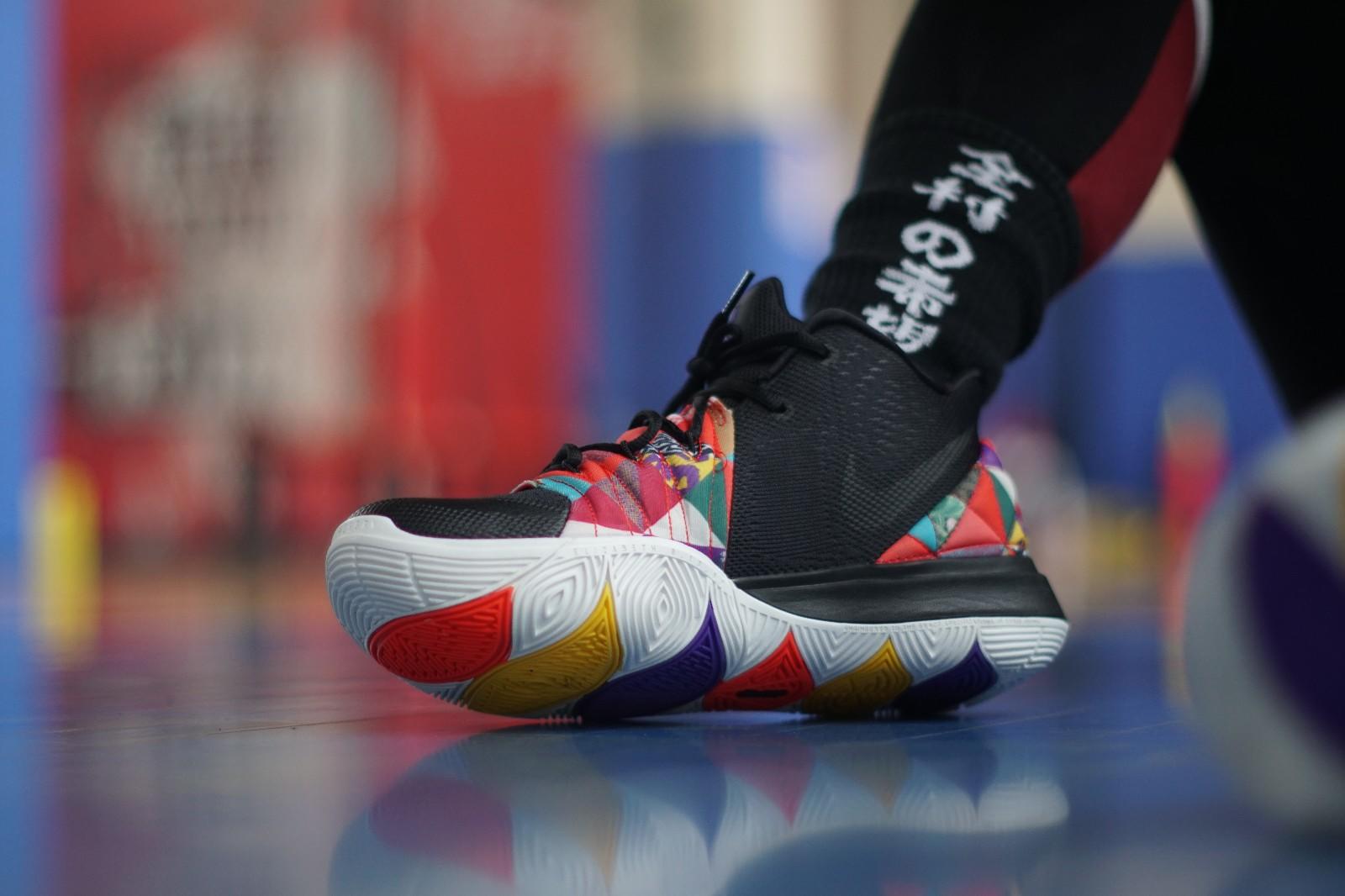 For the cushion;
Nike has finally "moved in for the kill" at the spot-on moment for it equips Kyrie 5 with the brand-new forefoot cushion tech——Nike Air Zoom Turbo, which is the most appealing of Kyrie 5. This fabulous setup, placed prominently, is something of a foam. It offers players a wonderful court feel and feedback in all directions. When a player land first on the forefoot, the cushion works wonderfully. It just seems like the player is stepping on a pillow.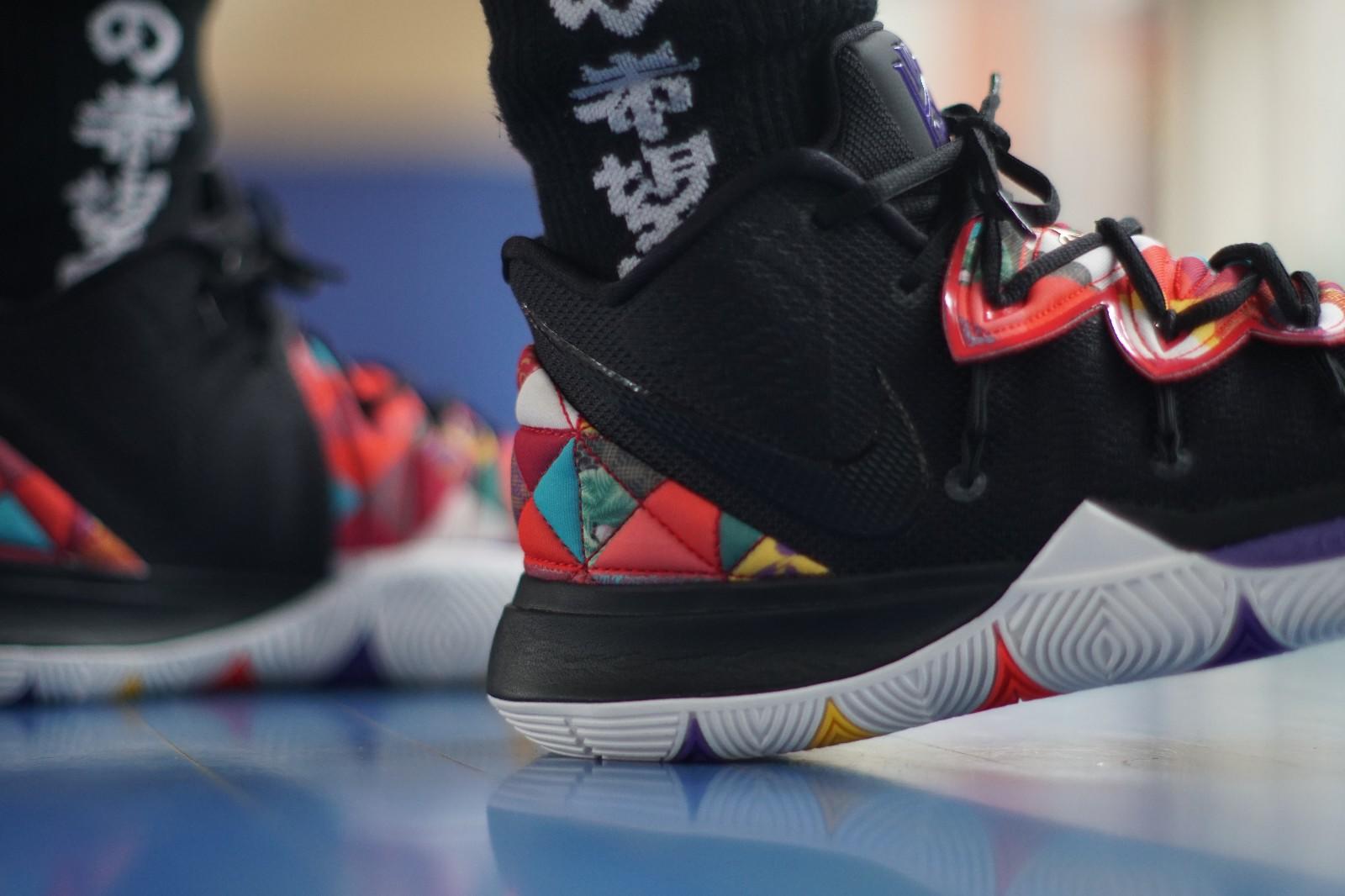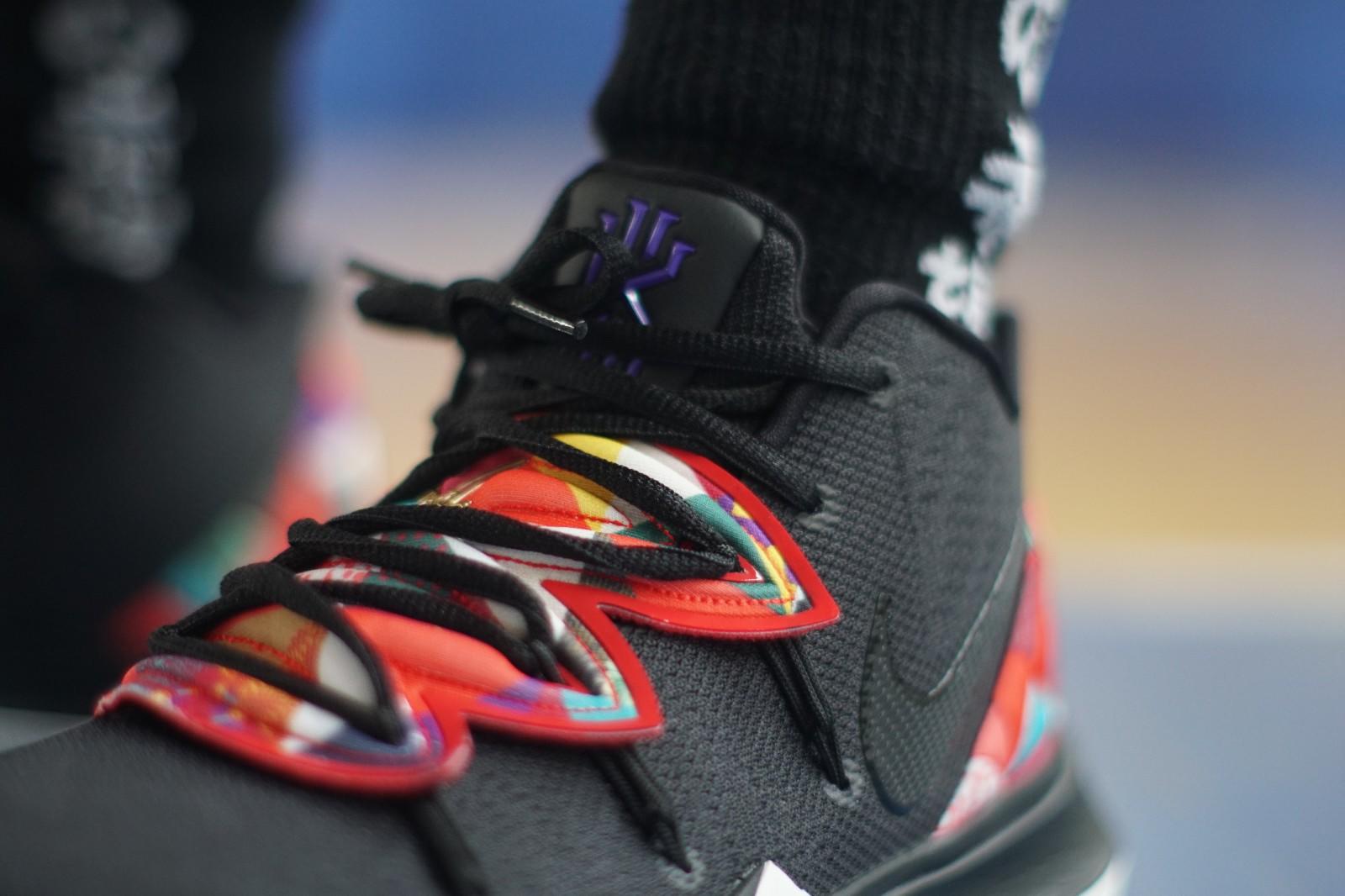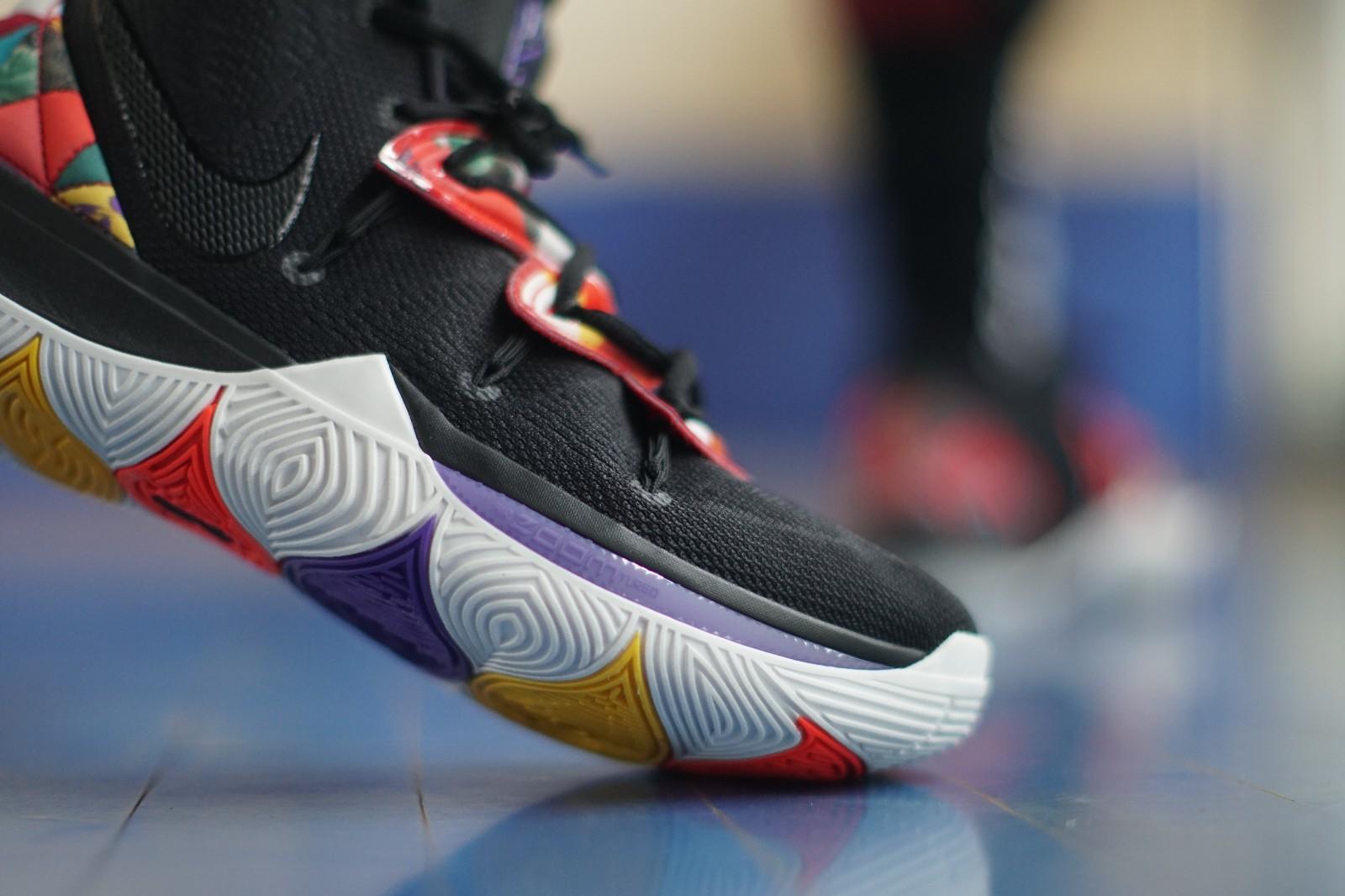 For the fit:
Fit is fantastic though it would be a bit tight; nevertheless, it can't be a deal breaker for me. Great is my joy that Kyrie 5 fits me very well. But for more comfort, some may need to go up 1/2 size because it is hard for on-and off (which is mentioned before).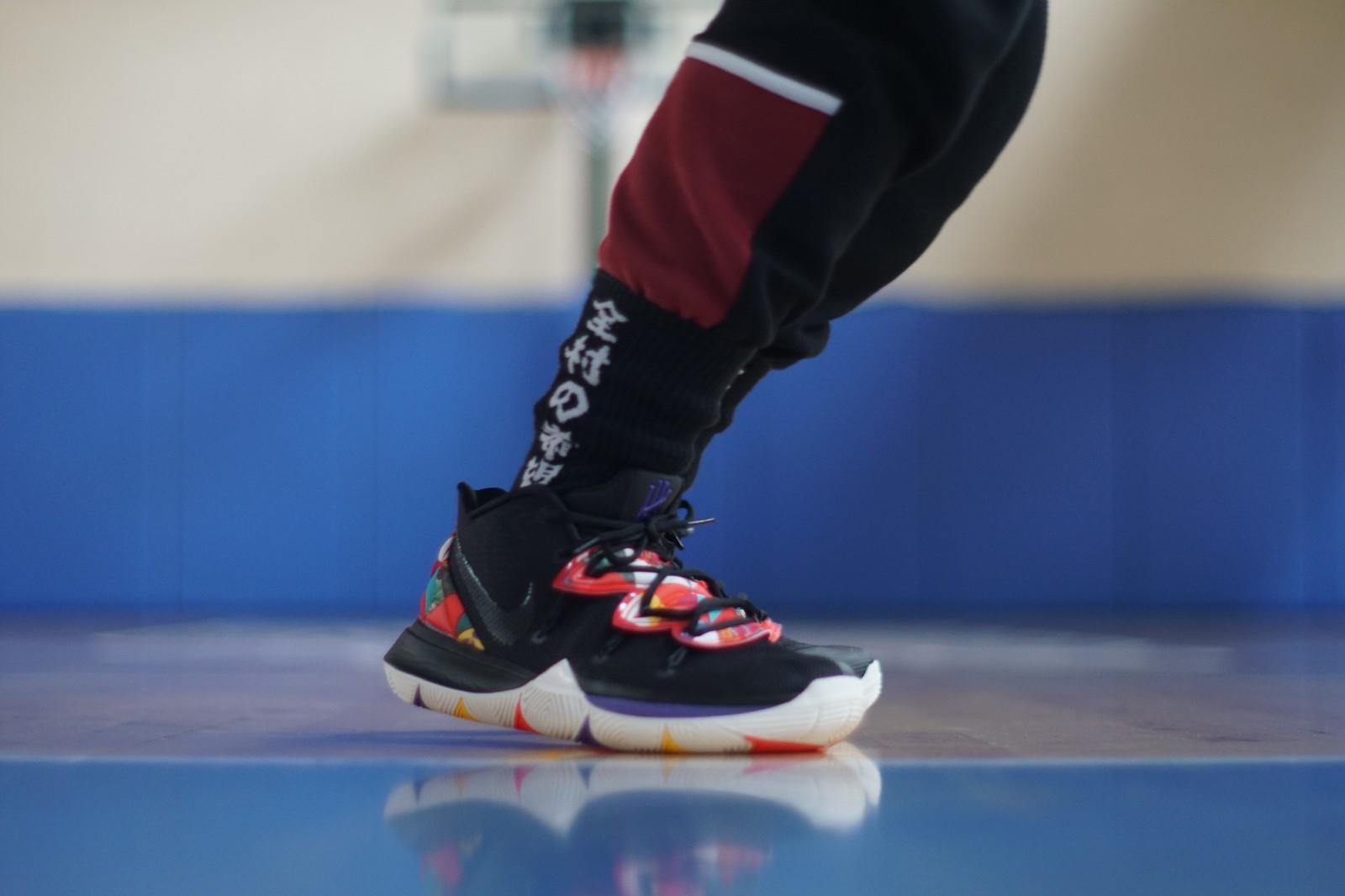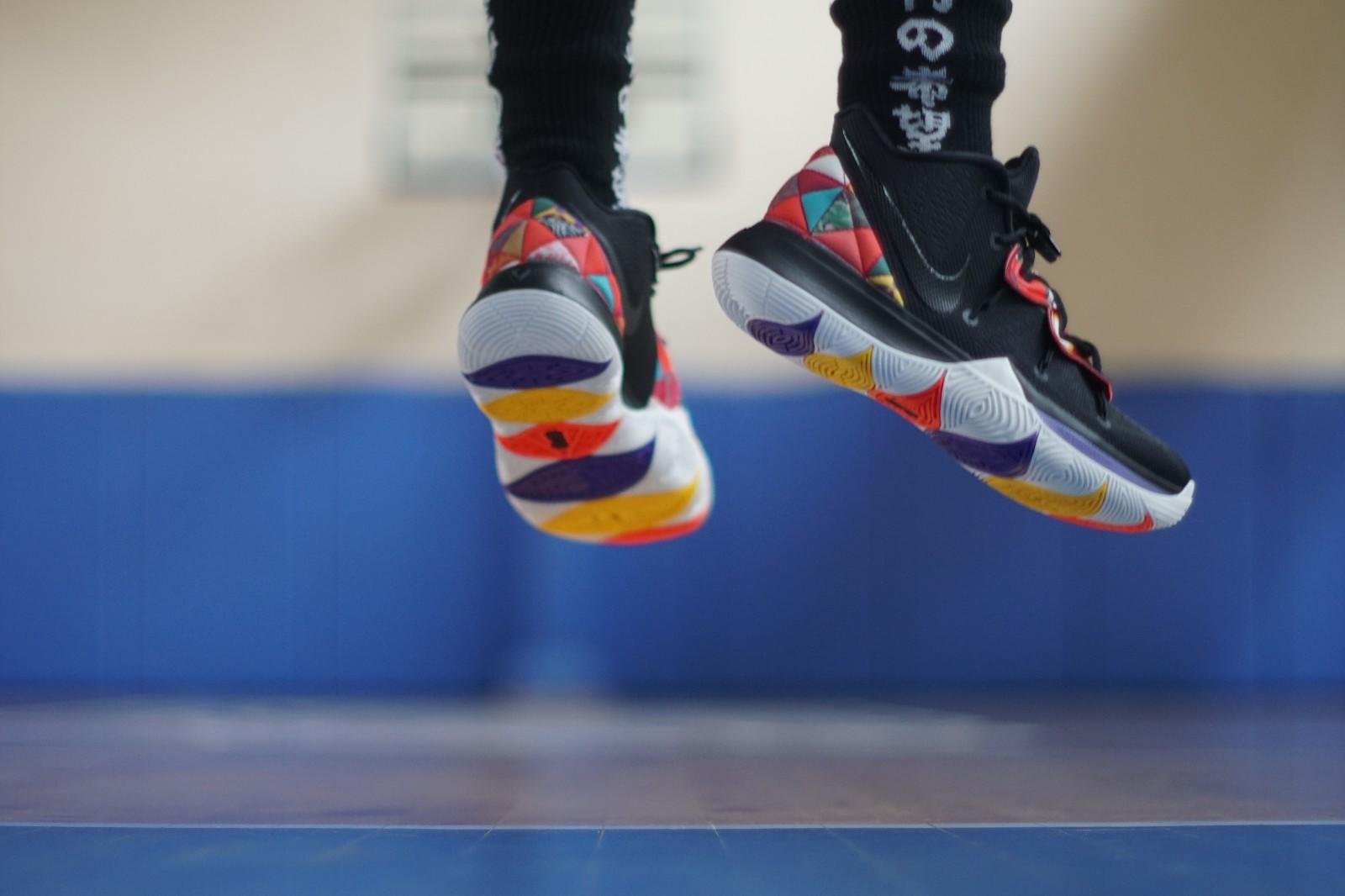 Overall
The new year is not far behind and if you are still seeking a shoe for your new year, why not take Kyrie 5 into consideration? It offers splendid bouncy feeling, fantastic fit and ample grip and meets almost everything you need.  The fact that Kyrie 5's performance and outstanding appearance are online is always fascinating for me. So if this is also the case for you, Kyrie 5 would be your next target of purchase.