As a sneaker fan, I am most familiar with the famous brands such as Nike, Adidas and so on. As for the brand, Puma, surely, there are few people know of it. In the past few decades, it was the Nike, Adidas or any other brands that occupied the basketball field while Puma seemed to be so modest because its models were just countable with fingers. So it is no wonder that it is unknown for people. But, this time, it crops up and brings us a big surprise. After years' accumulation of experience, it finally brings us this Clyde Court.
Well, now that it has been accumulating for many years, I am sure it can't fail us. And after my testing it for several times, the fact proves to be satisfactory. Maybe some would claim that looking at these Puma basketball shoes in pictures alone can really make some doubt the shoes' ability to deliver well on court. Well, to tell you the truth, the shoes just do a tremendous job: it has a outstanding appearance as well as some fantastic settings.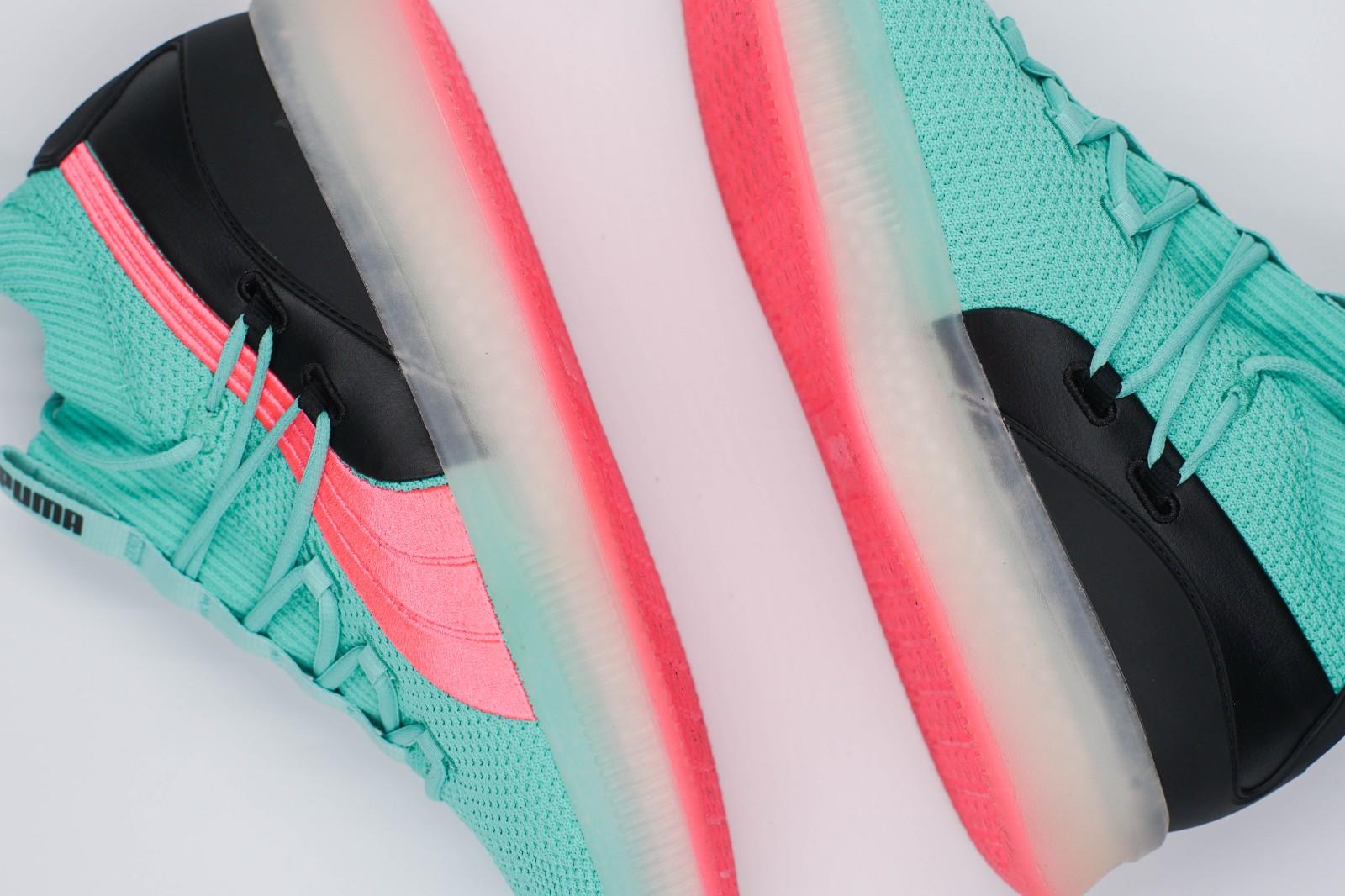 As you can see in the images, the green upper along with the pink logo and pink outsole makes the shoe very distinguished among the others. Making a glimpse at it, you'll feel very cool, which matches the "South Coast" theme. Some potential buyers even comment that the Clyde Court Disrupt from Puma looks great. Aesthetically pleasing, isn't it? Anyway, I have to own up to it that I've totally taken to it.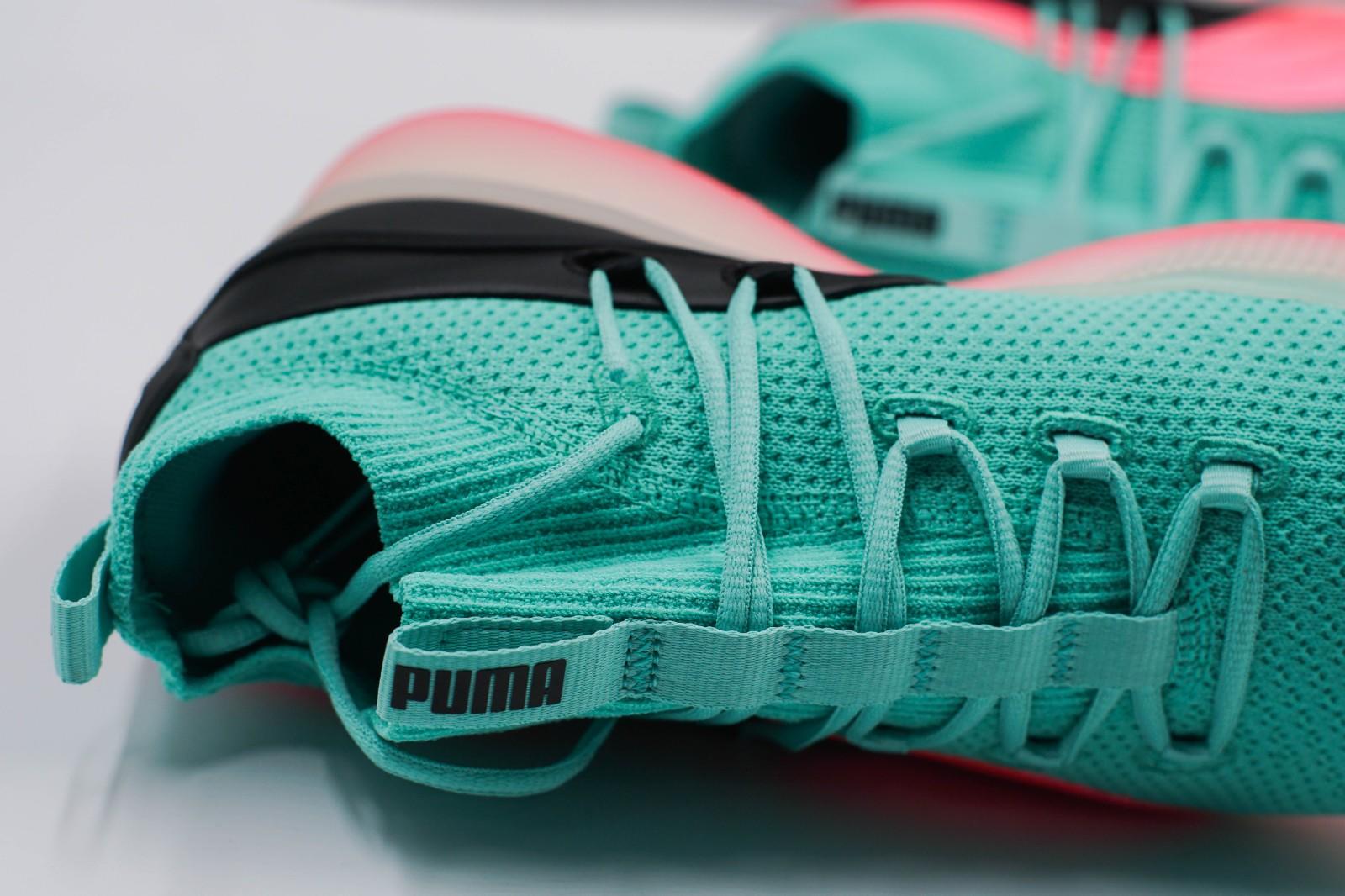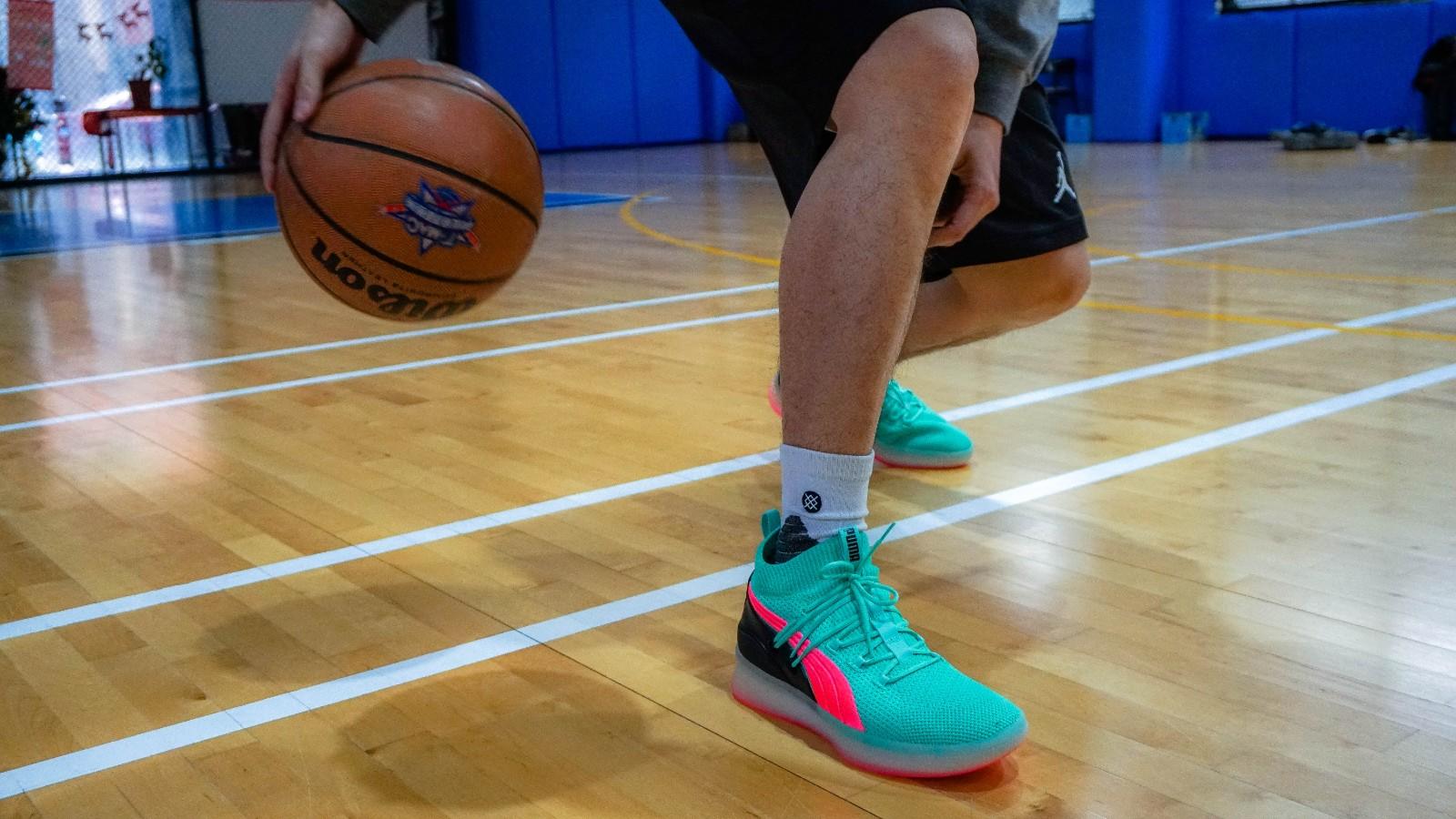 In terms of the cushion, from the rubber outsole, we can see that Puma installs its Hybrid cushioning system in this Clyde Court Disrupt. After playing with it, you'll get startled by its super bouncy setting. Accordingly, some reviewers would say that they love so much the combination of NRGY beads and IGNITE foam which deliver great comfort and feedback. When the NRGY beads and IGNITE foam are blended together, you can expect a great deal of impact protection imposed by the shoe. Besides, as a basketball shoe, the court feel is hardly ever absent. You would just run into sufficient protection with superb court feel. Puma has just done its best without impairing any faculty of the shoe.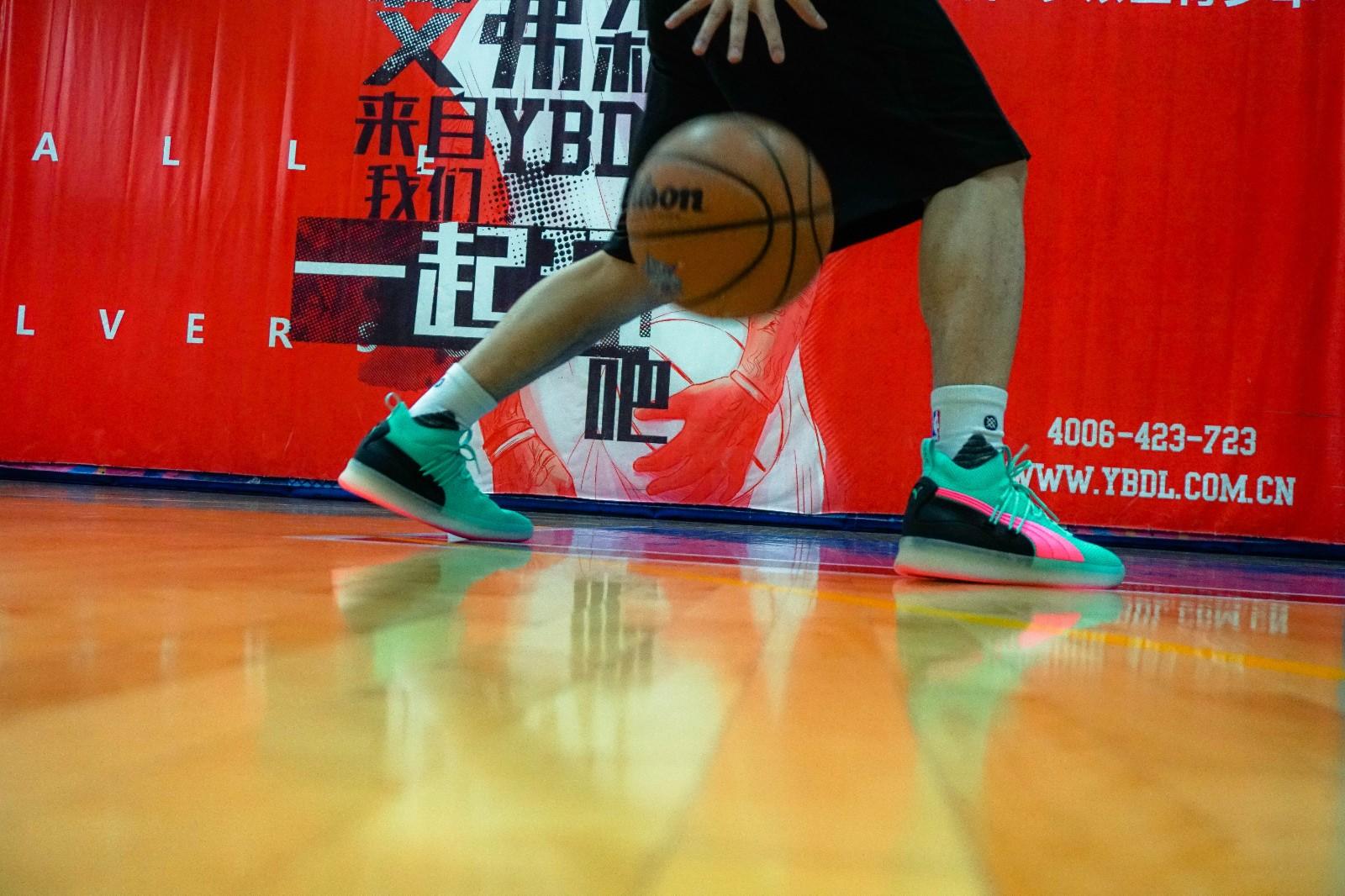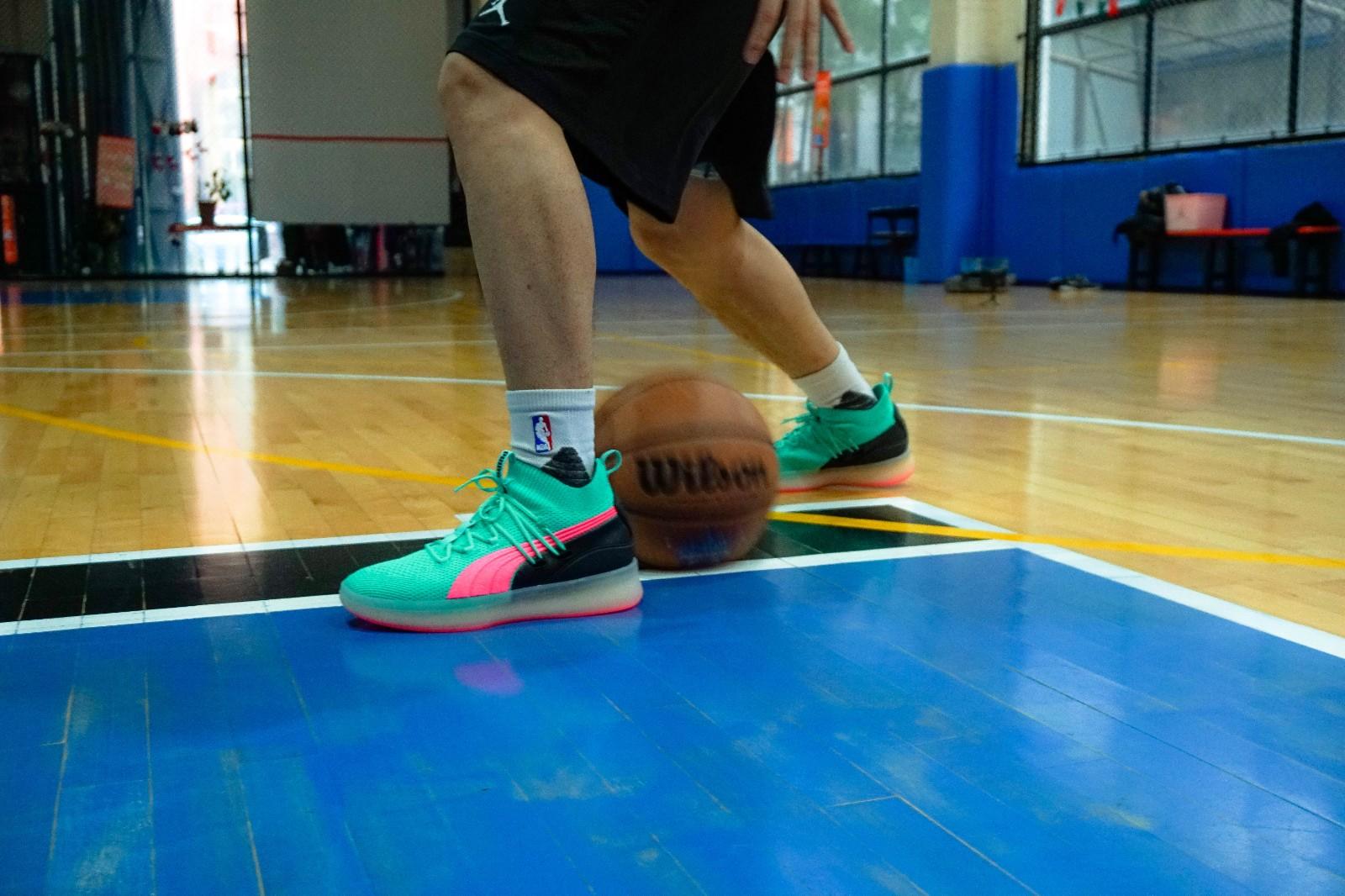 There is nothing special in the knits of a basketball since the knits are virtually seen in many sneakers. According to a number of testers, the knit material in the upper of the Puma Clyde Court Disrupt is well implemented. And the same goes true for me after my initial play on it. All this prove an excellent job done by Puma. Besides, apart form the upper's great performance, it is also far more durable than other basketballs for even after many times' striking, it remains intact and performs as well as usual.
Made of soft materials, your feet can lie comfortably in the shoe. When you are playing with great enthusiasm, there is no need worrying about any slipping because it also does a good job in wrapping. It won't bother you at any time; hence, what you need to do is concentrating on your game.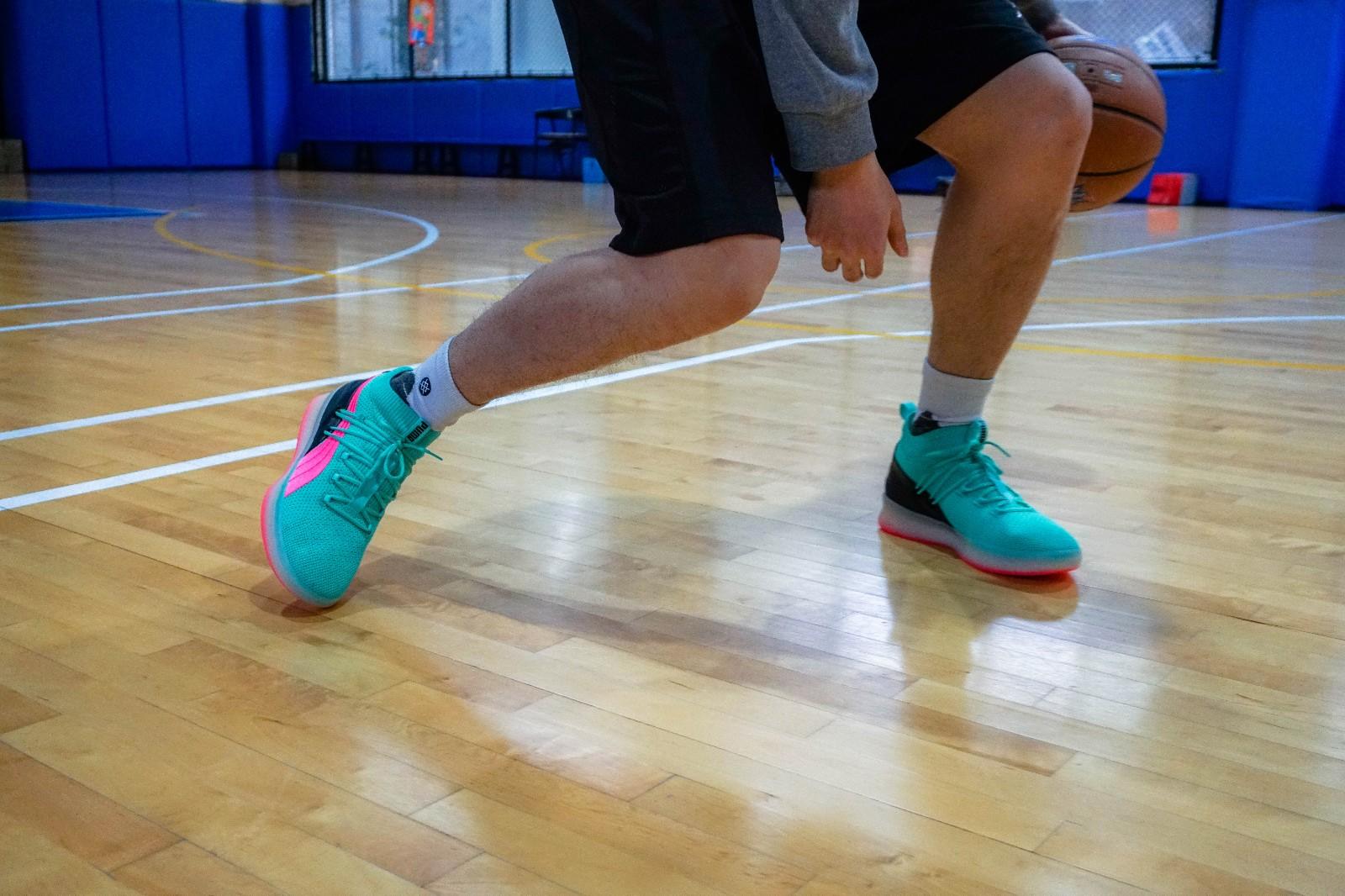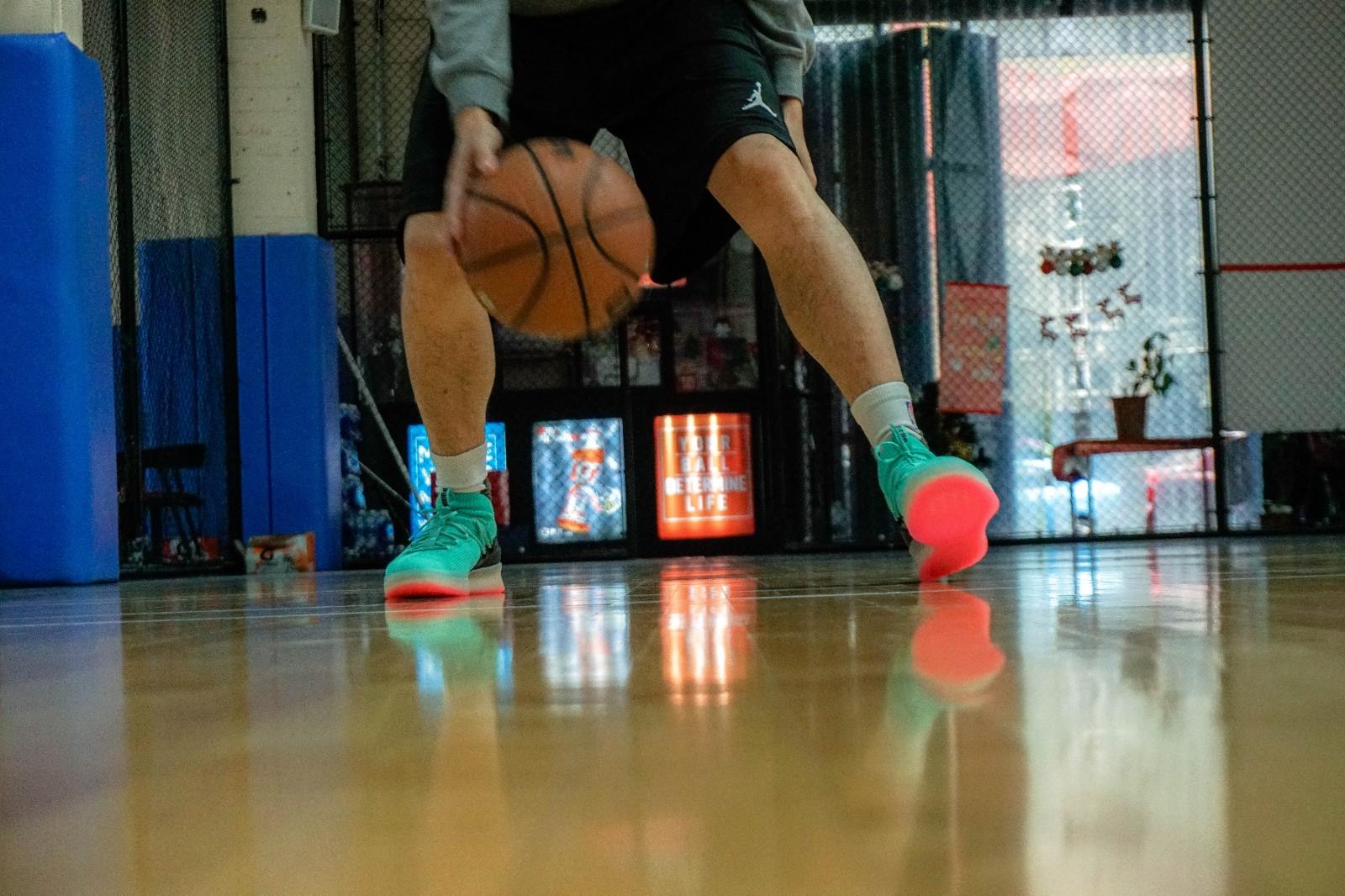 Next let's turn to the outsole. With respect to this aspect, I've first read many  testers' reviews and  a handful of whom claim that there are a few aspects with the traction that could still use a little improvement. Despite the fact, I am still quite content with it. Some of you may identify that the pattern used underfoot is an inverted traction pattern of what can be found on the original Puma Clyde. However, this does not count much but what matters more important is the outsole's performance. In most kinds of ground, concrete or wood, the grip isn't a disappointment at all. I've play on it for months. And from an objective standpoint, the grip has somewhat declined. So if you care so much with this, you might as well go for other ones.
On the other hand, to keep the shoe's good performance, I suggest you wipe it sometimes but not frequently, or it would attracts dust more quickly. But anyway, for most people, the grip is enough whether for playing or daily wearing.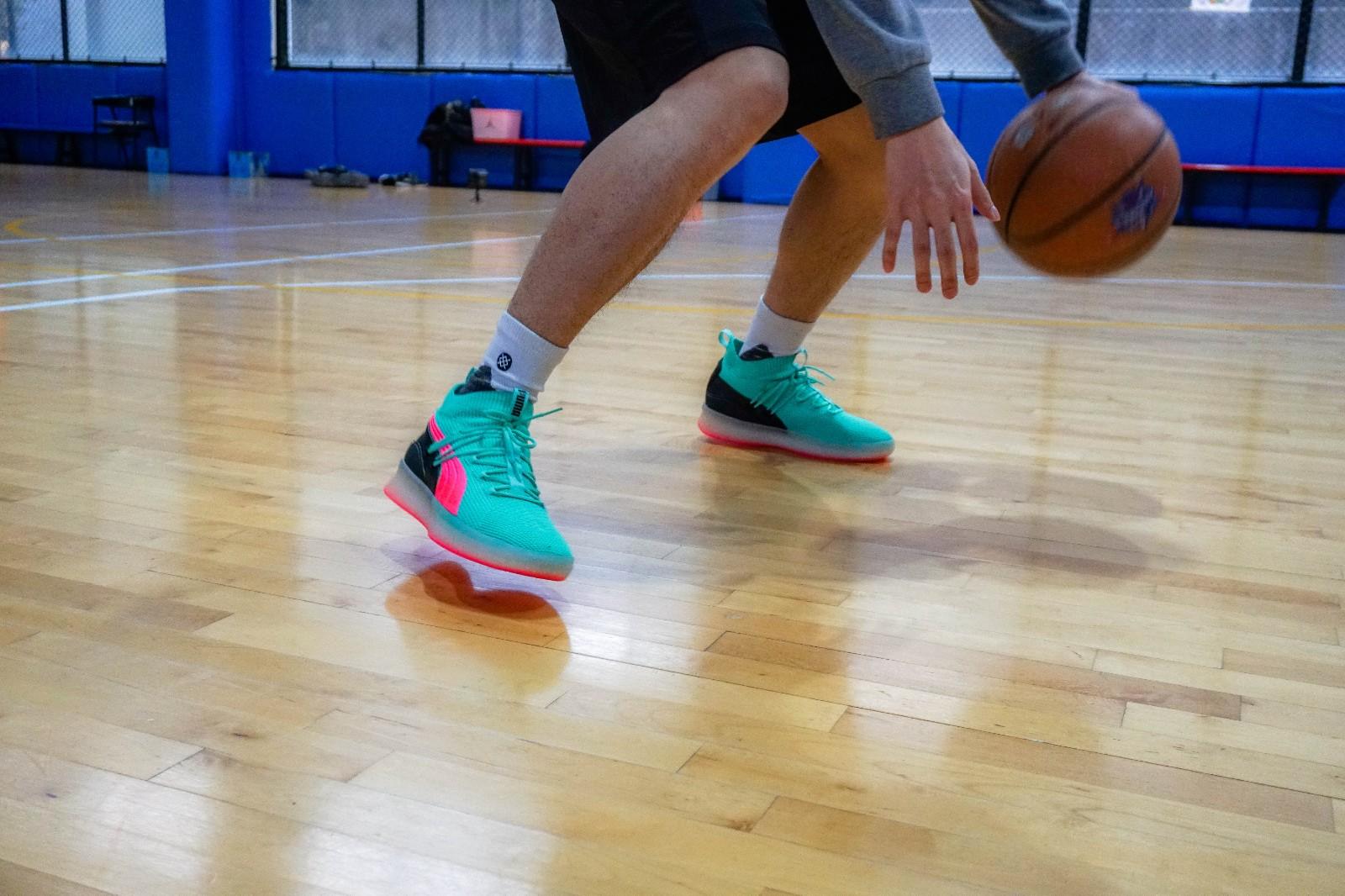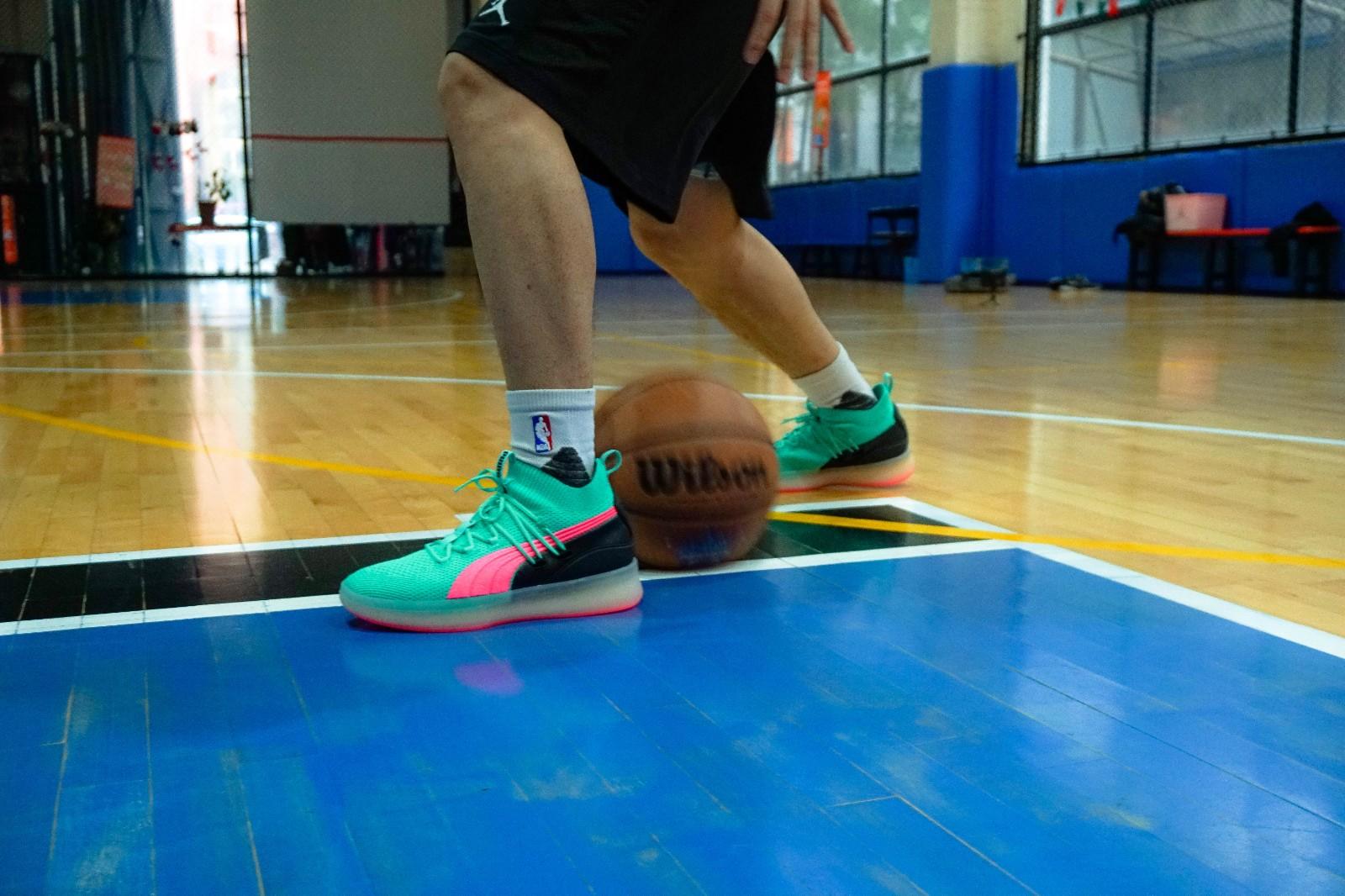 As for the fit, a considerable number of buyers say that the comeback model of Puma basketball is not really true to size. Well ,this does not always true. This point isn't true of everyone; it depends. For those who go in for this Clyde Court and concern about the fit, here I'd give you some advice. If you want to maximize the potential of a 1:1 fit then you'd better go down 1/2 size. For me, it just goes true to size. Anyway, if you are considering buying it and still have concern, you might as well go to stores and try them on because whether or not the shoes fit you, only you know.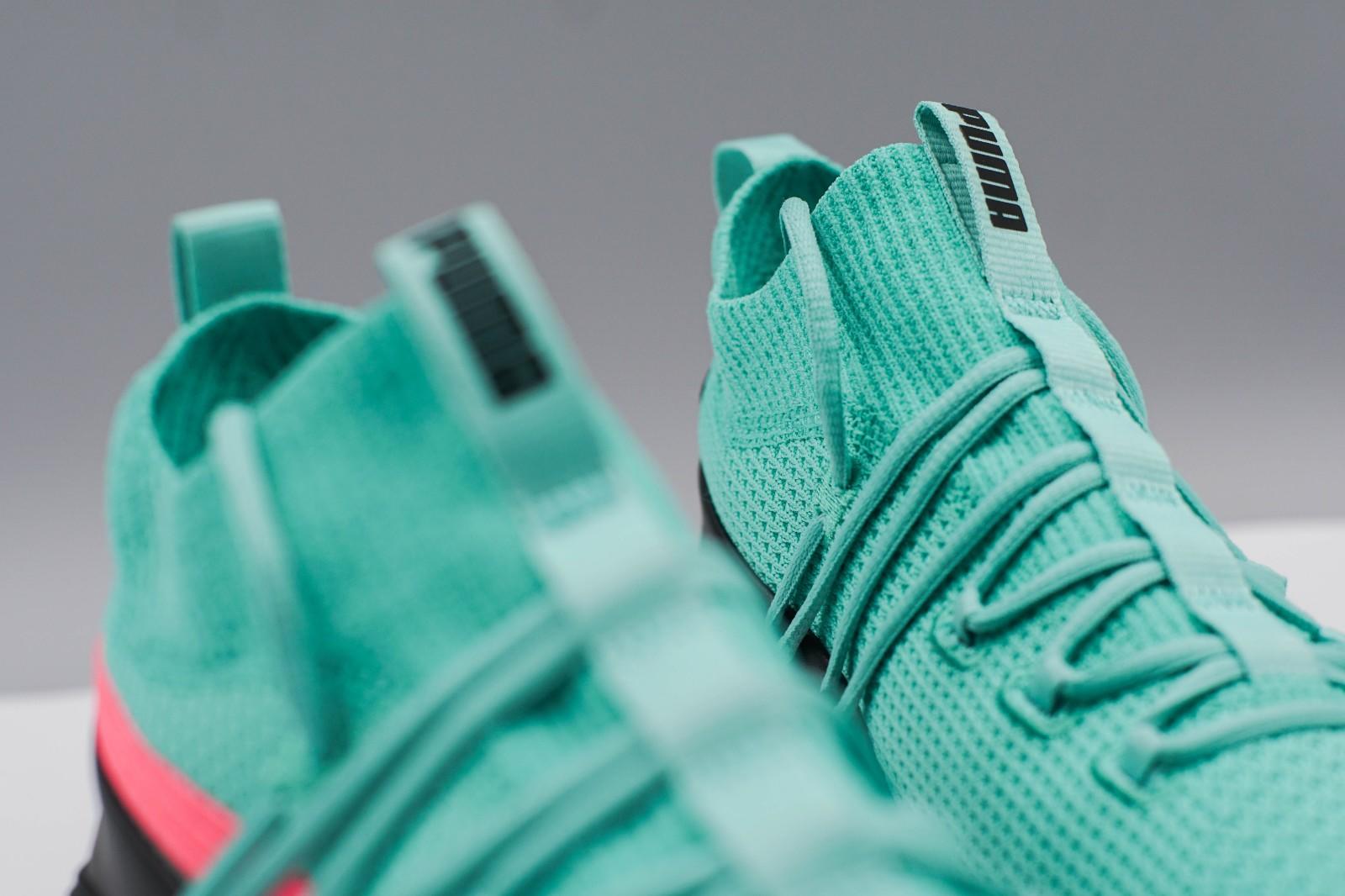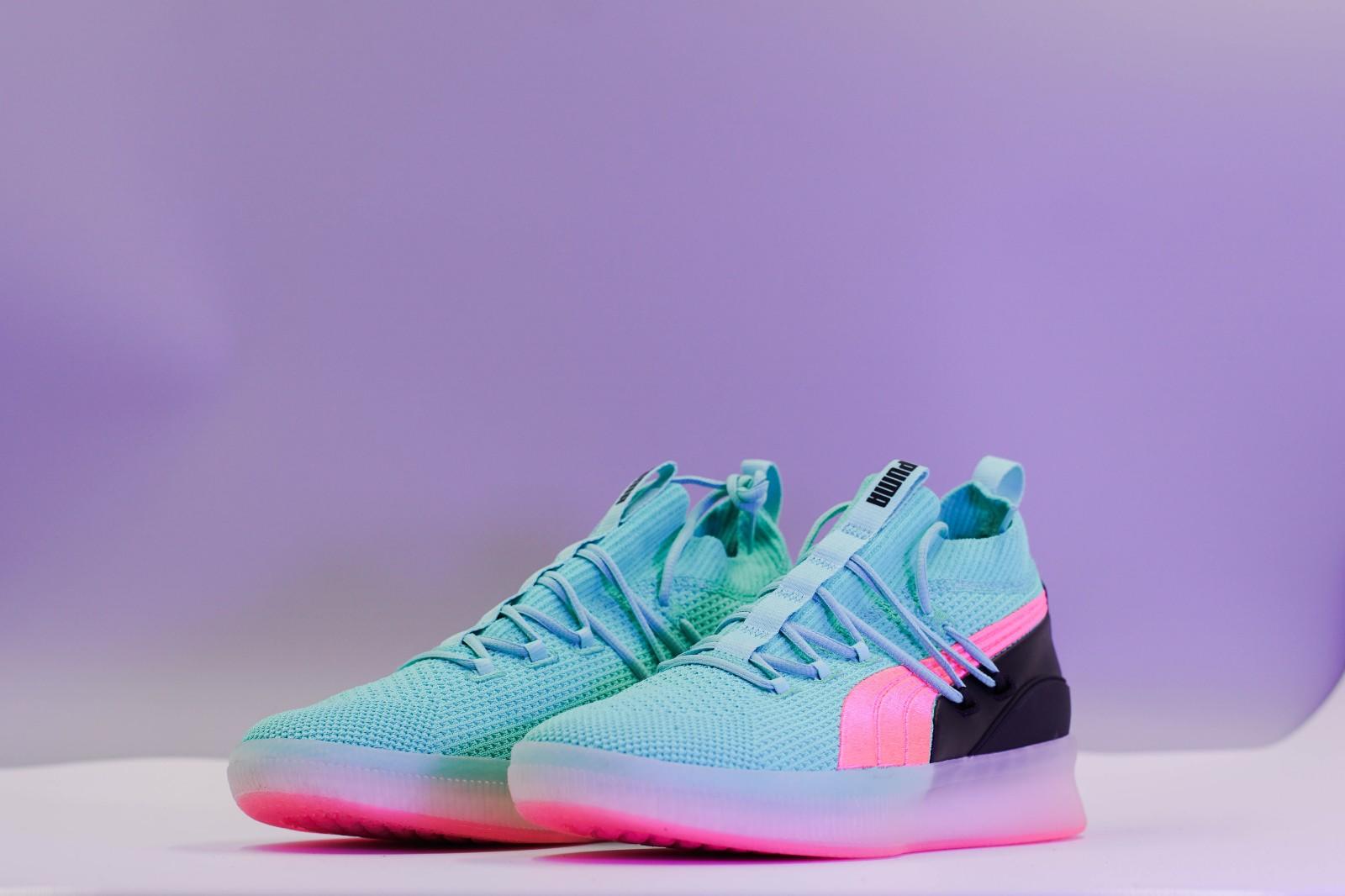 Overall:
A number of buyers mentions of how attractive these Puma shoes look, making them fit for casual  use as well. Well, if you think so, why not give it a chance? If you want something new, then this shoe would be a good choice.  Provided that you get along with it for a period of time, you will end up extremely satisfy with it.