As the new year approaches, some of you, I believe, may want to buy a pair of new shoes, then you might as well have a look at today's protagonist——Under Armour Curry 6.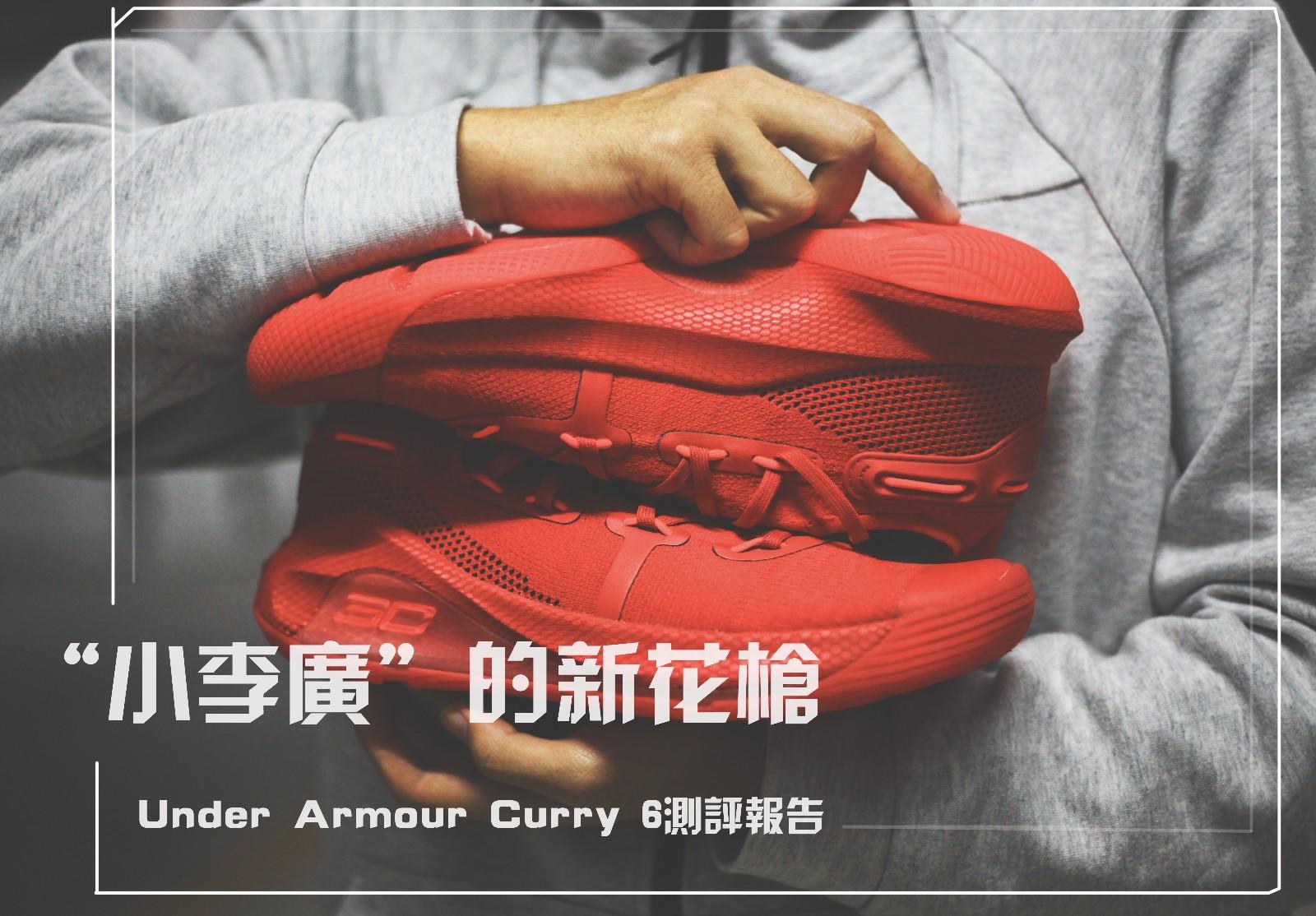 First of all, we'll have a look at the shoe box. From the pictures below, we can see Curry's personal logo in the middle of the cover. And with the cold gray and Curry's signature and above all, the embellished Under Armour logo, the whole box is very pleasing to the eye.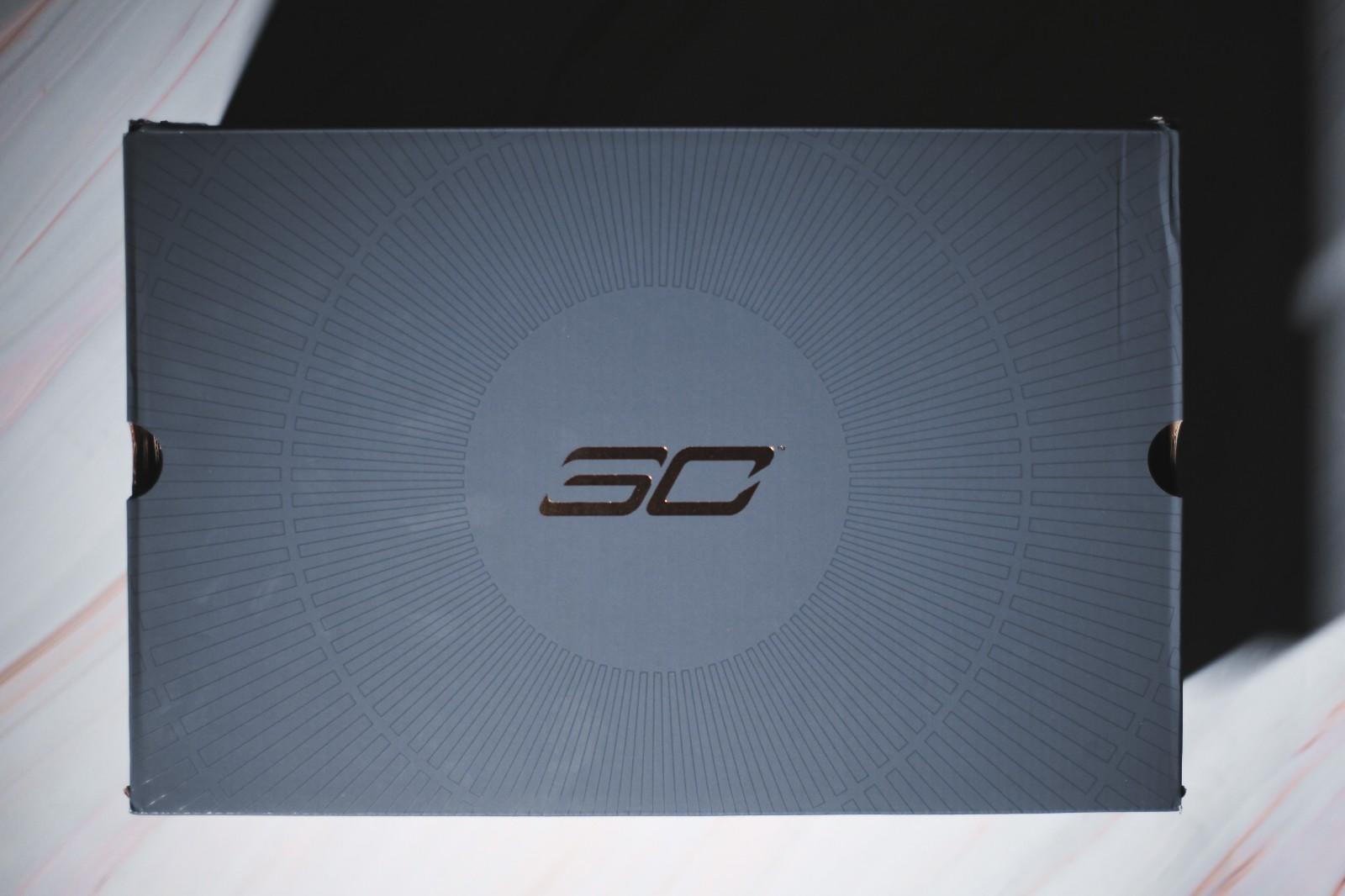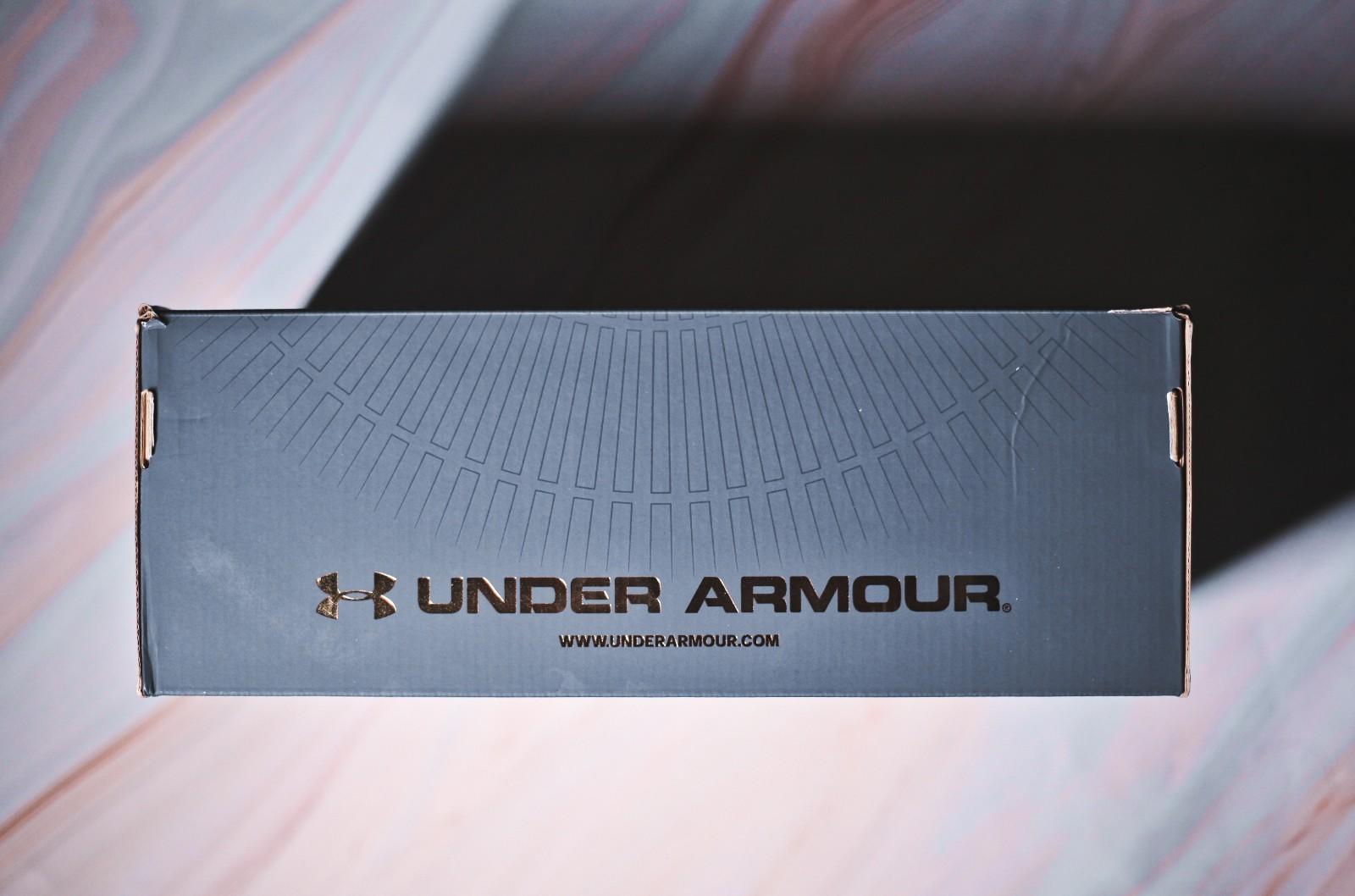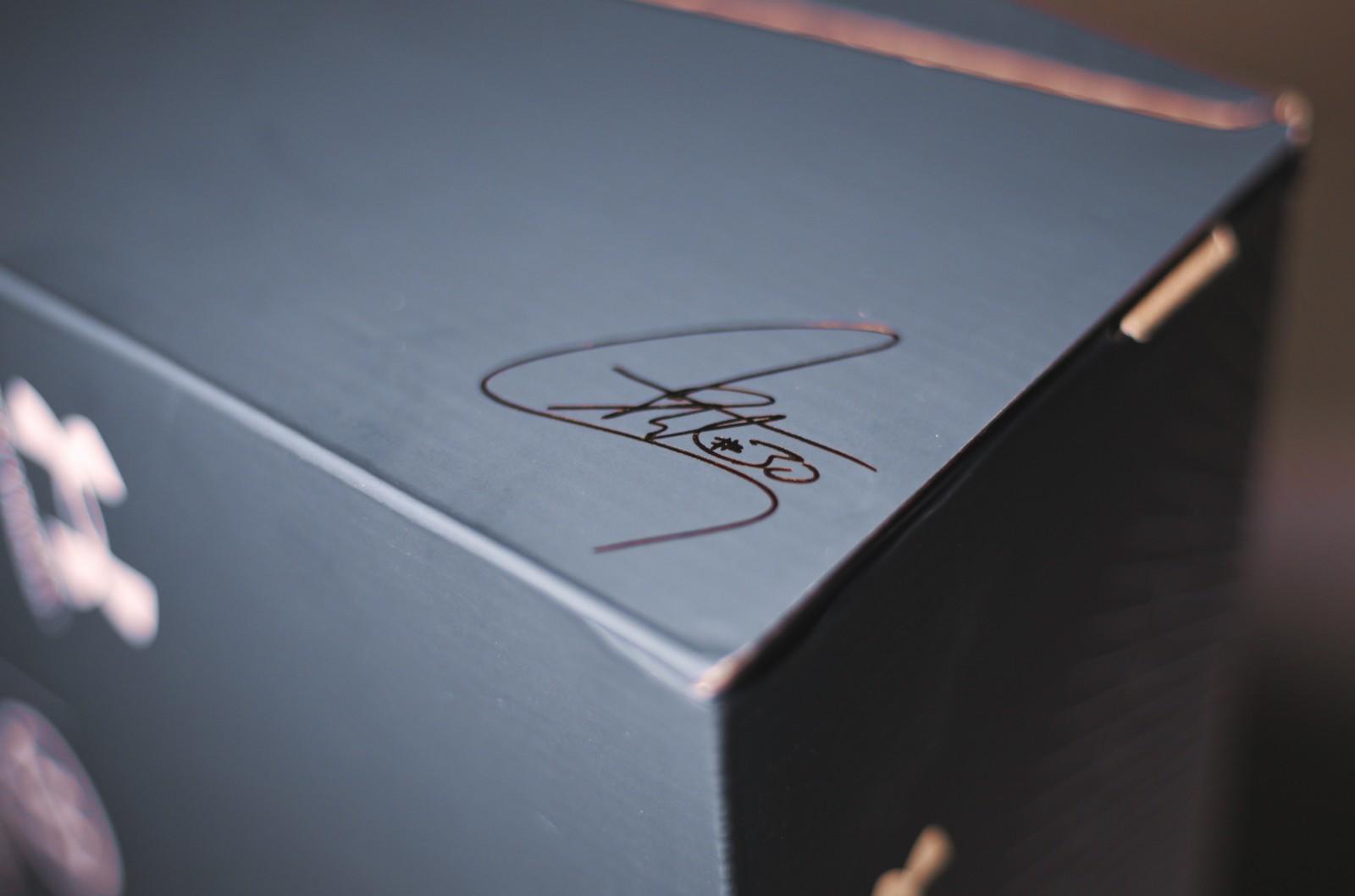 As we go on, the bright red first come into sight. Named "Heart of the Town", Curry 6 is to pay tribute to Auckland, which has seen Curry's "growth" and given him lots of energy.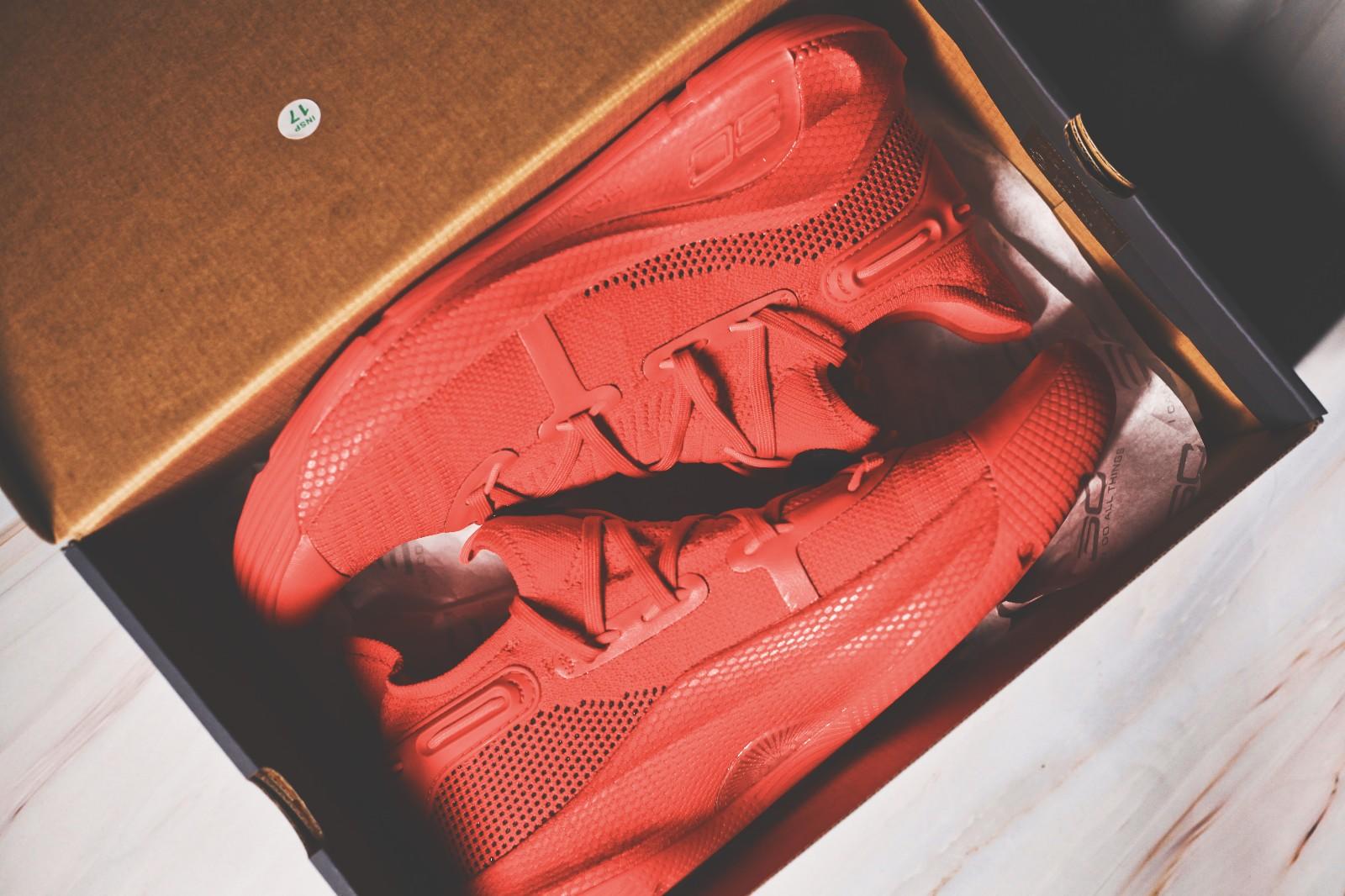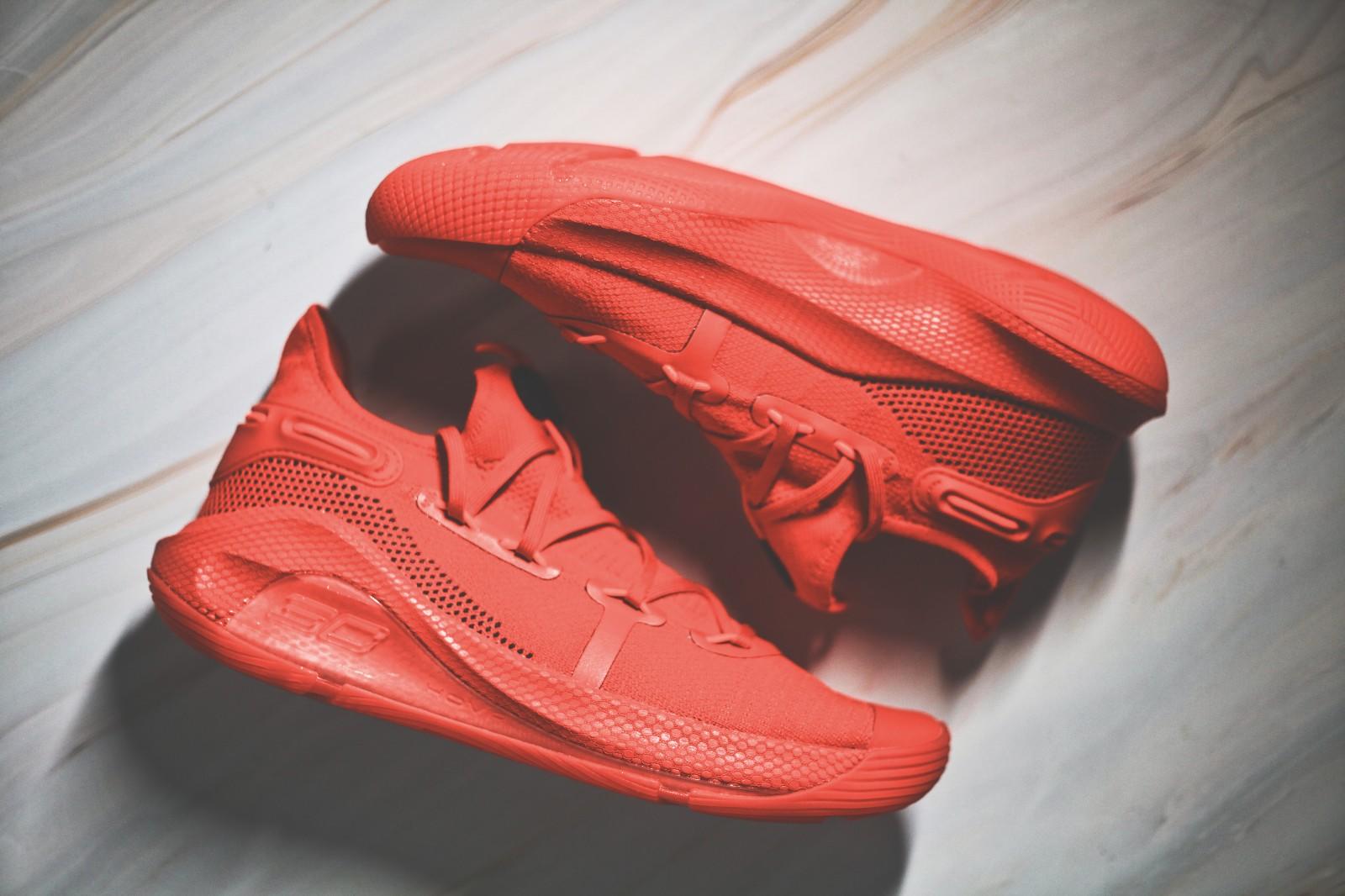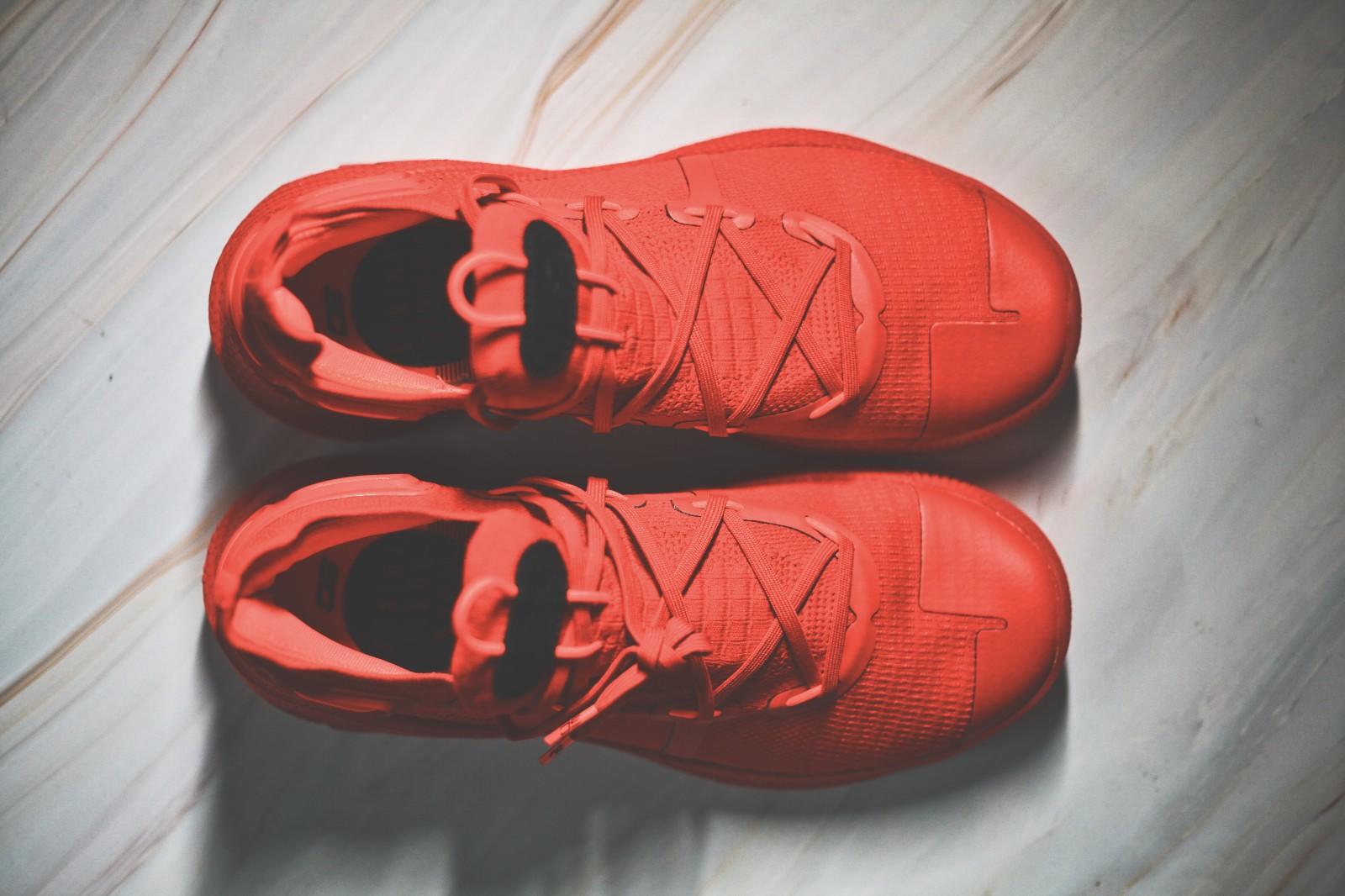 For its colorway, this Curry 6 is unique among the other Curry 6. The bright red, which is energetic and full of passion, along with some black decoration makes this Curry 6 especially discernible.
At the heel part, there is also a Curry's personal logo and a Under Armour logo.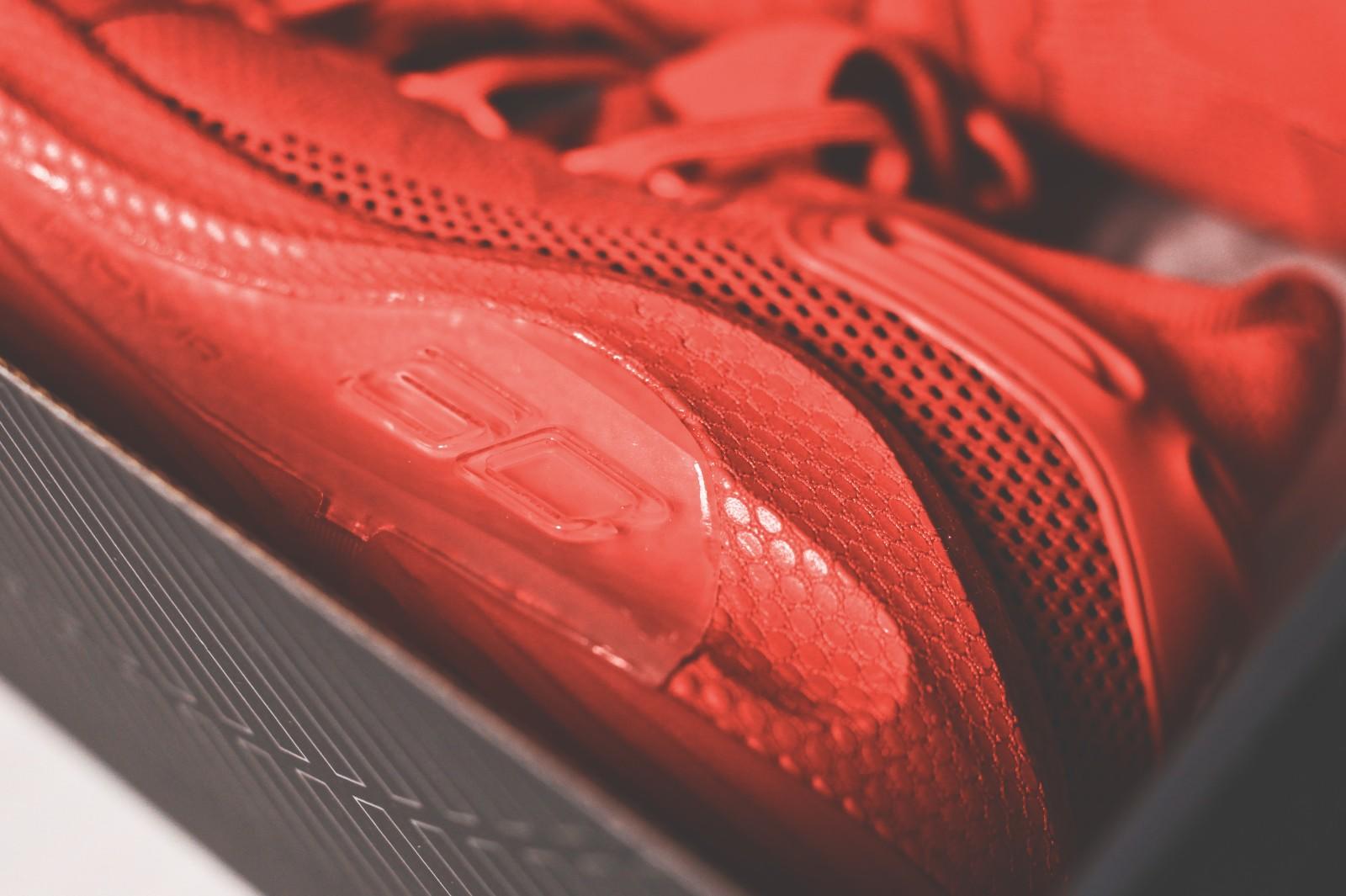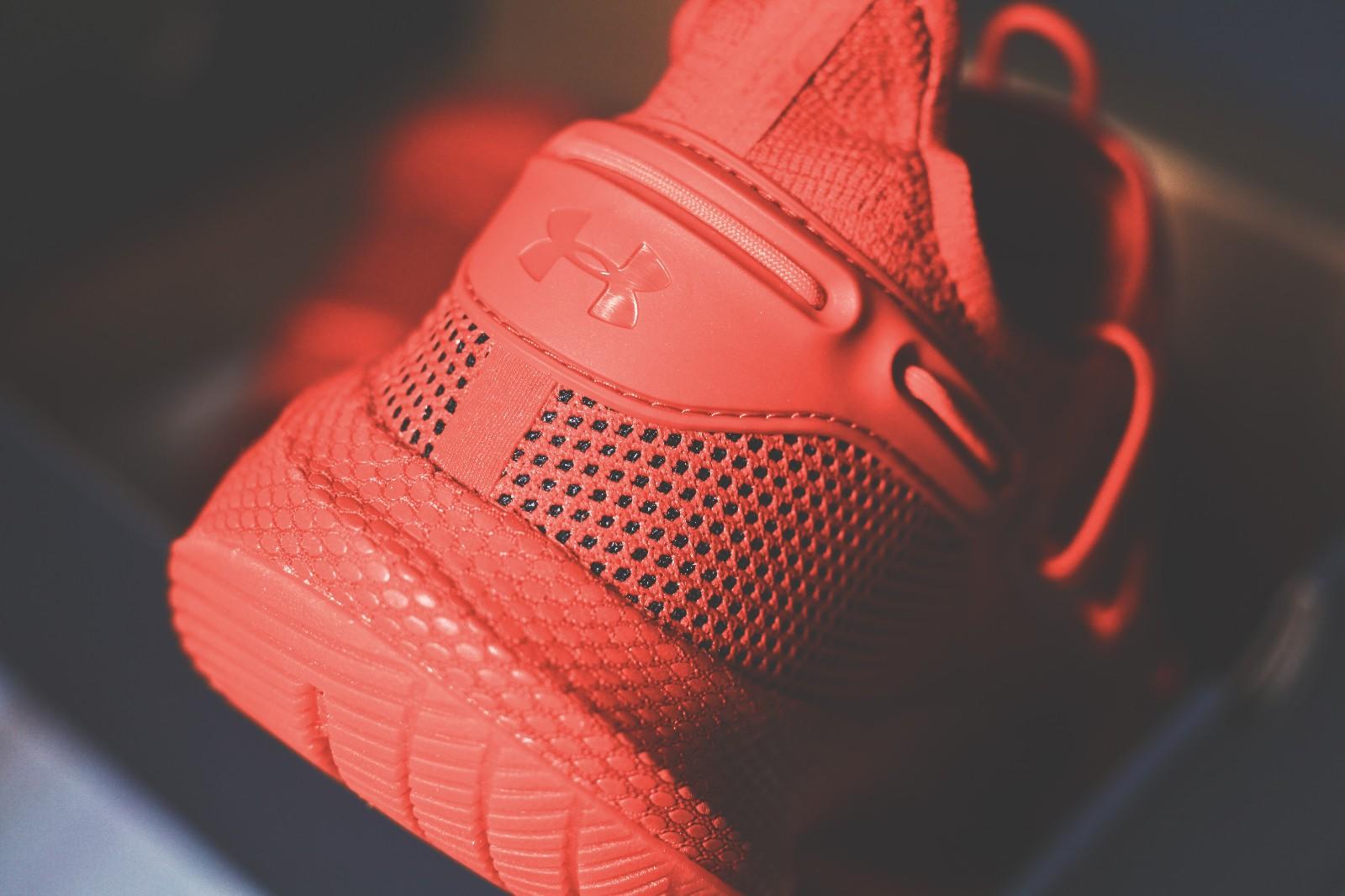 In the inner part there lays Curry's motto——"I CAN DO ALL THINGS".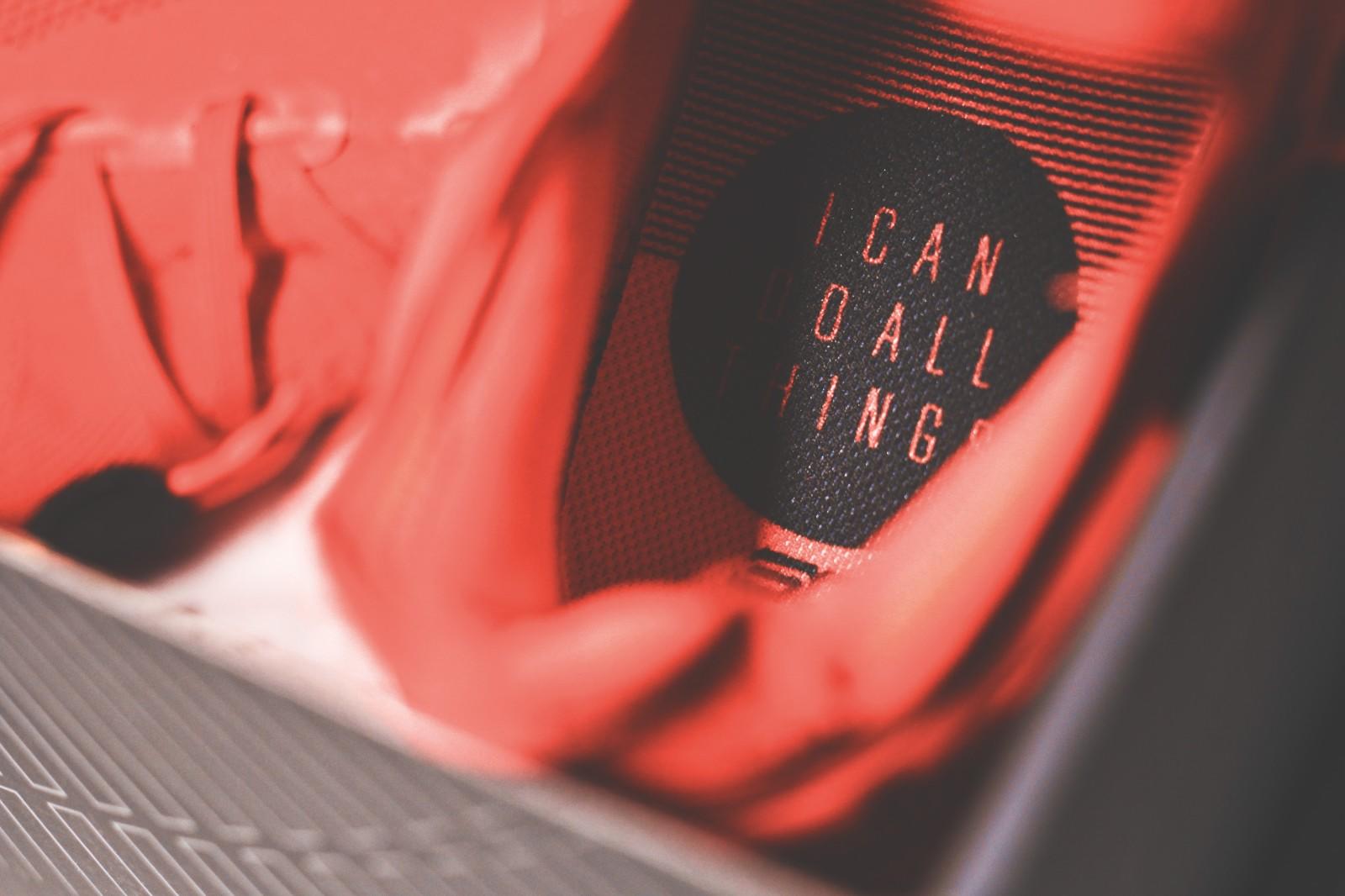 There is no doubt that Under Armour is trying to inherit the special design and has become a symbol of Curry series. Just as what Curry has said," What we do is for our fans because they are our motivation."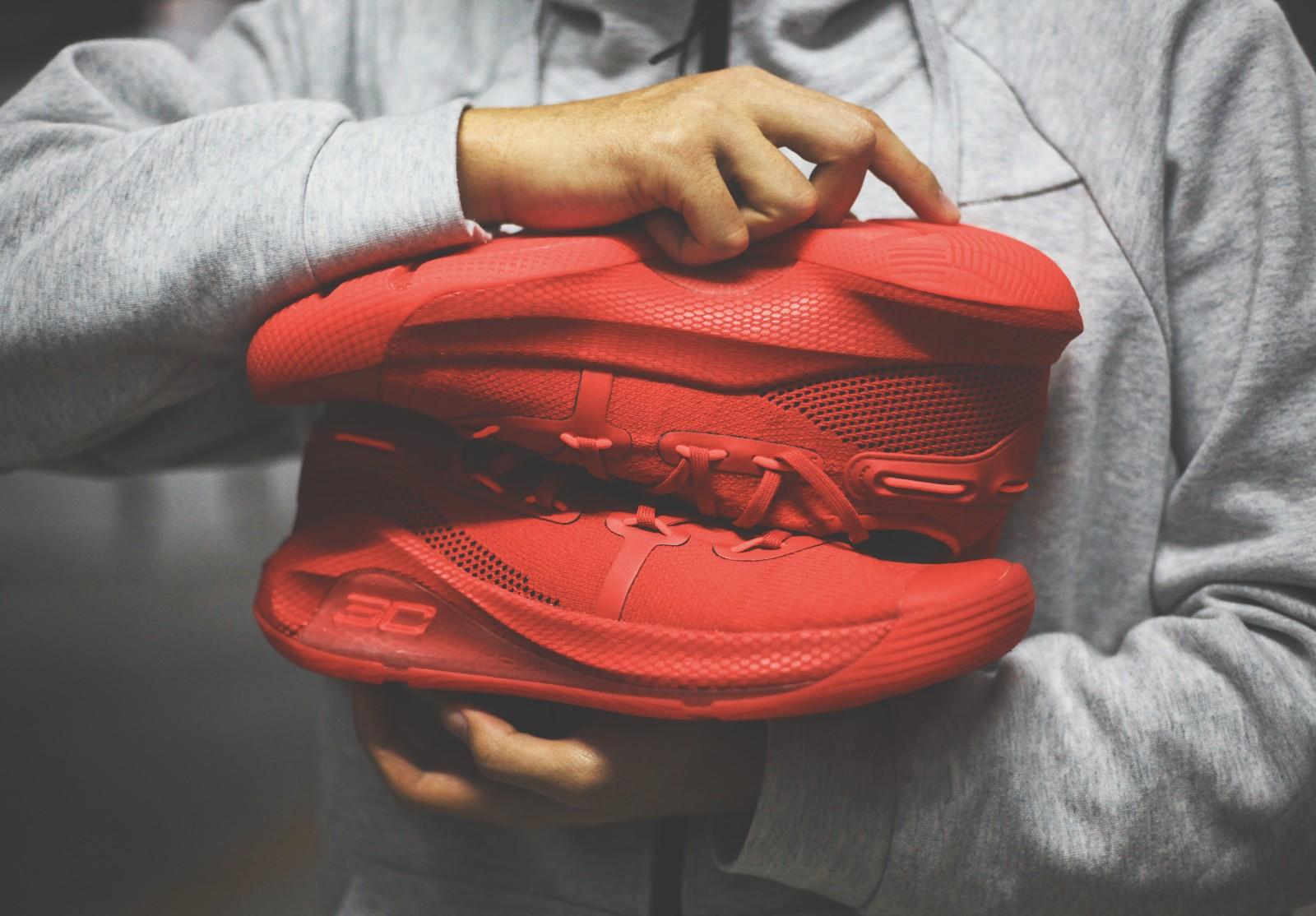 For its material: this Curry 6 impresses me a lot because it is super light. The upper is made of woven material and the midsole is equipped with HOVR tech, so definitely it has an excellent performance in this aspect.
Not only is the upper light, but it is also thin. Thin as it is, the upper is hard enough to protect your foot. On top of that, the leather toe protection is added in the toe part. Besides, the tongue is so soft that wearers can easily put them on.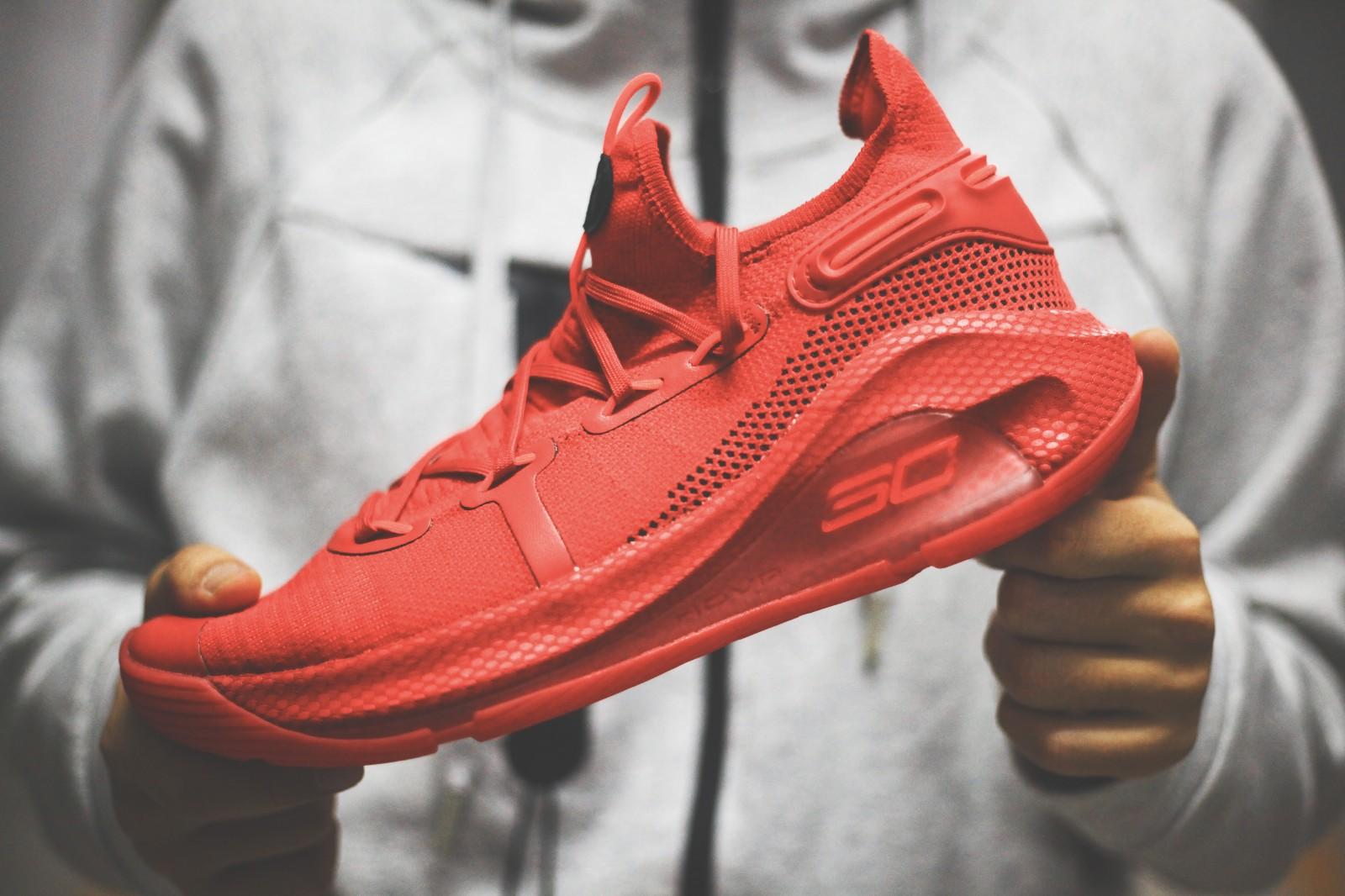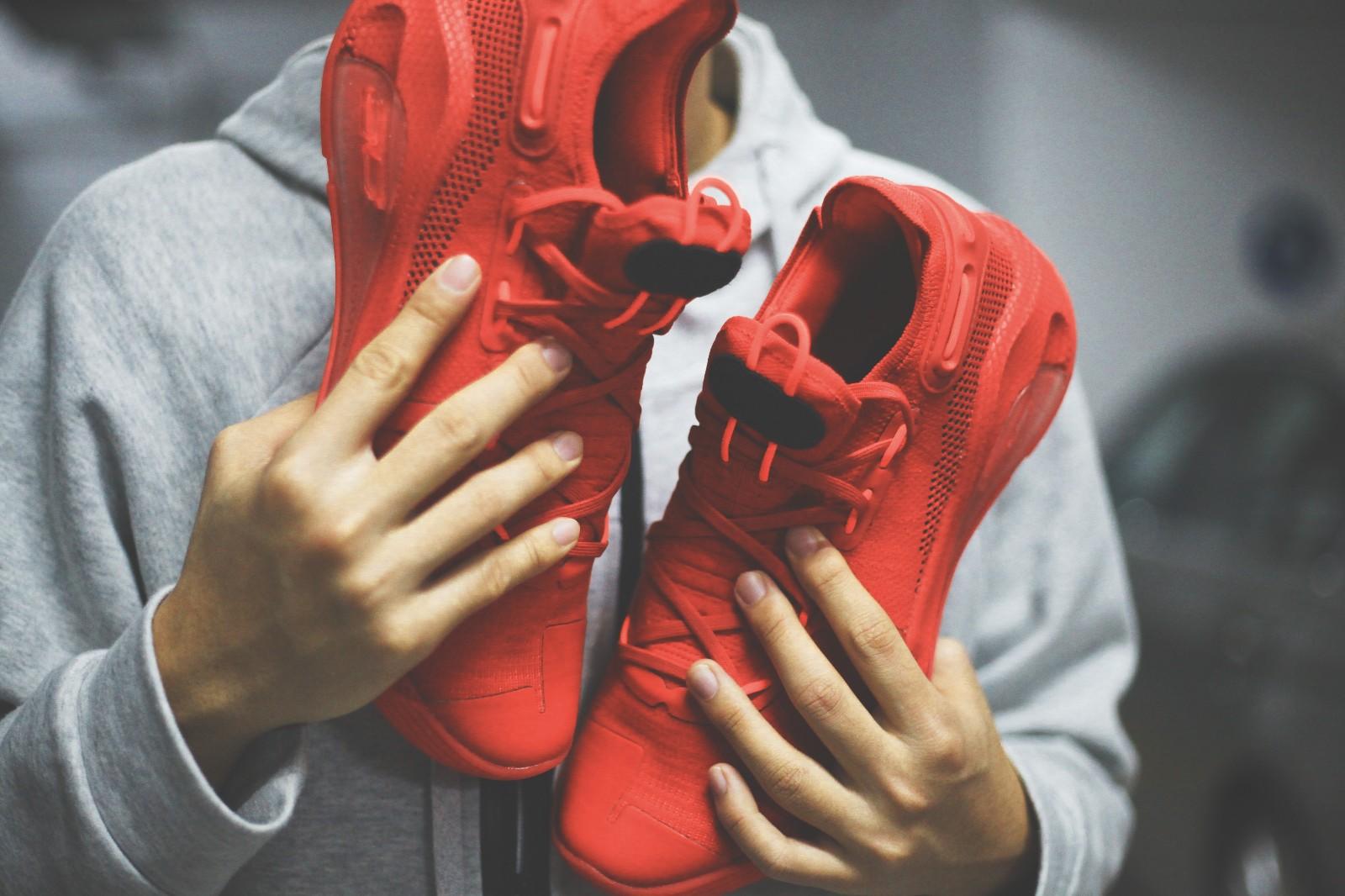 But what appeals me most is that the grid HOVR in the midsole and the protective TPU both make Curry 6 distinguished. Such kind of combination is quite characteristic.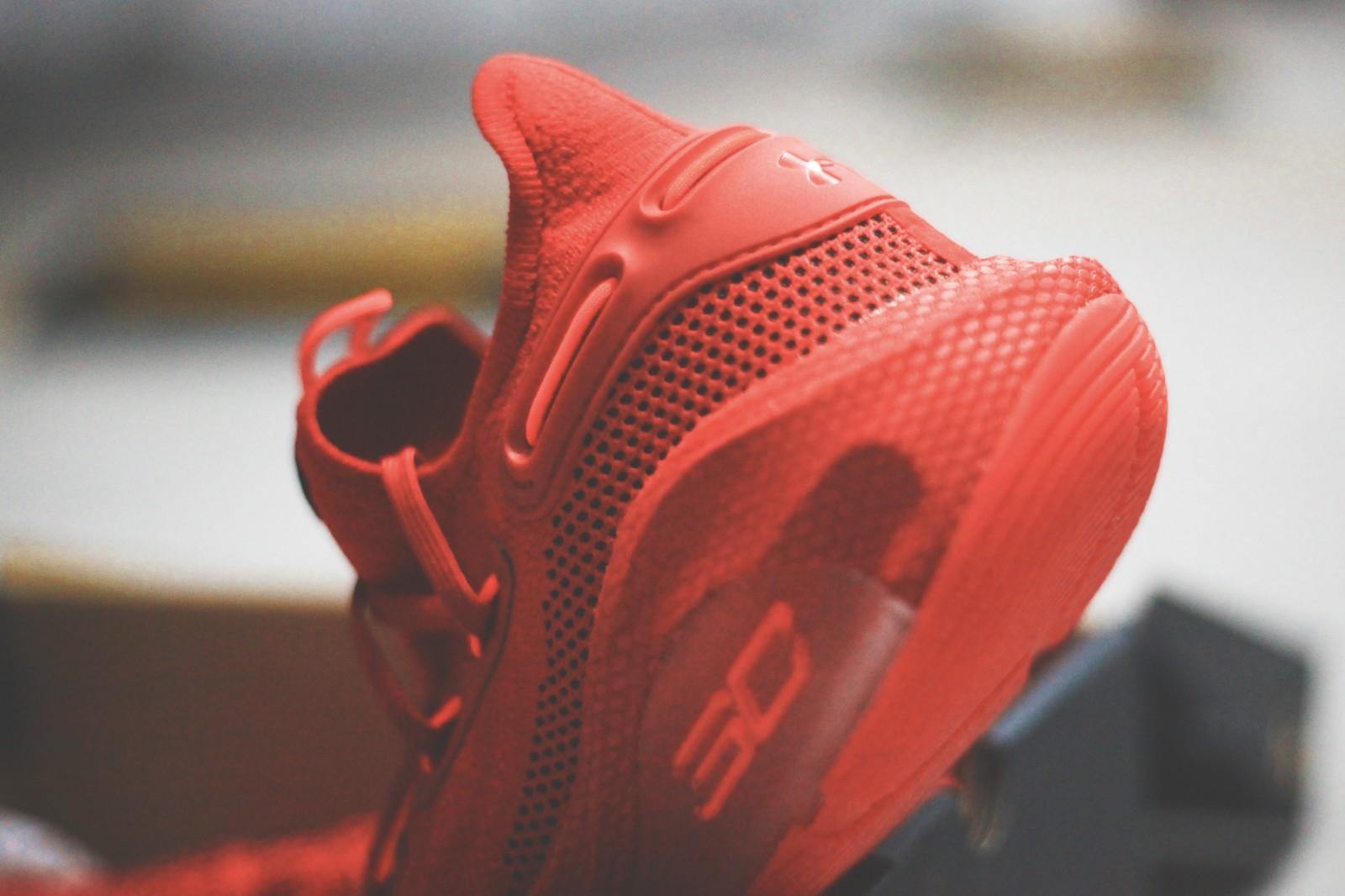 What is intriguing is that the shoe lace design of Curry 6 is a bit novel though it is similar to Curry 3 zero 2.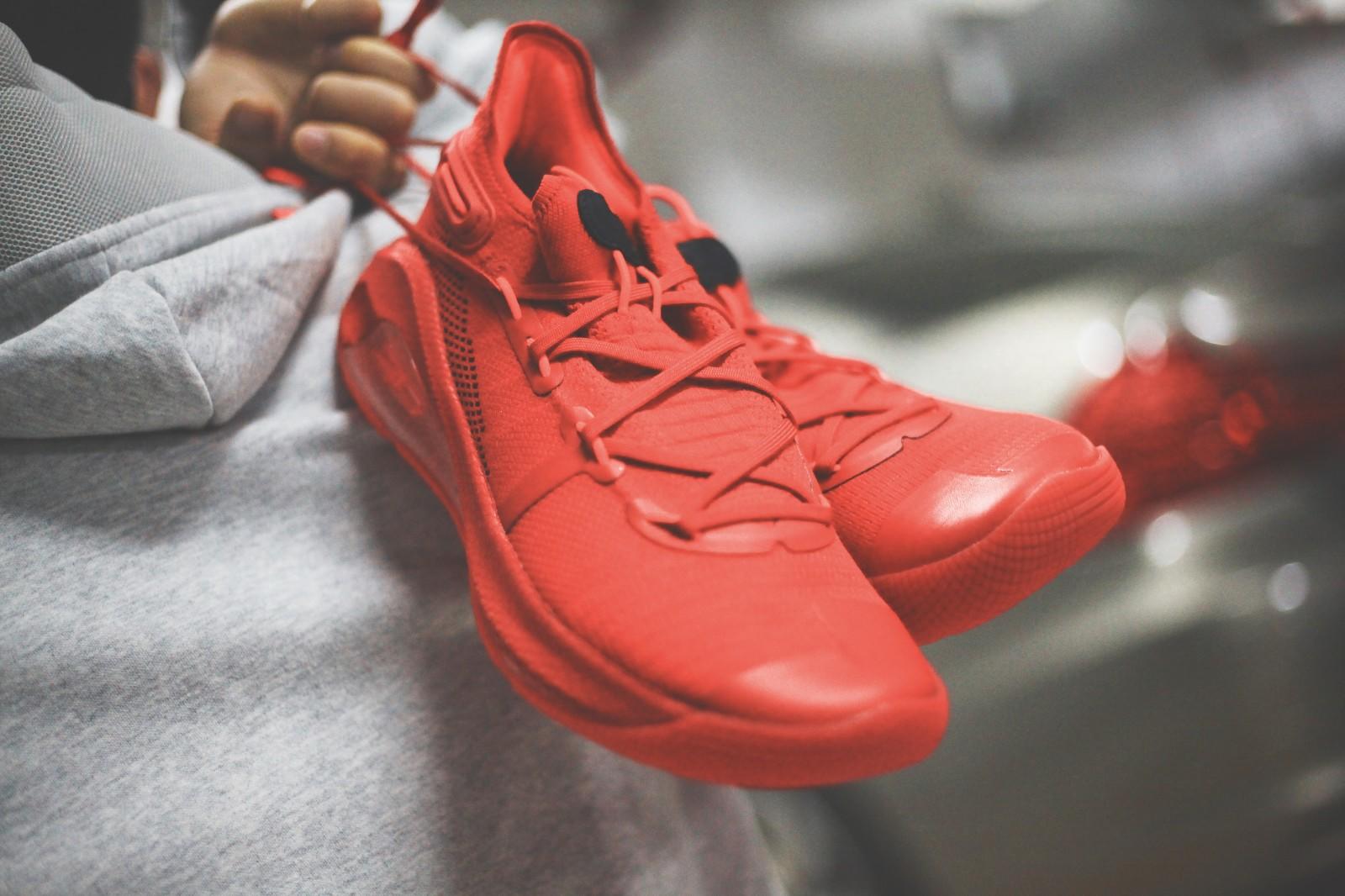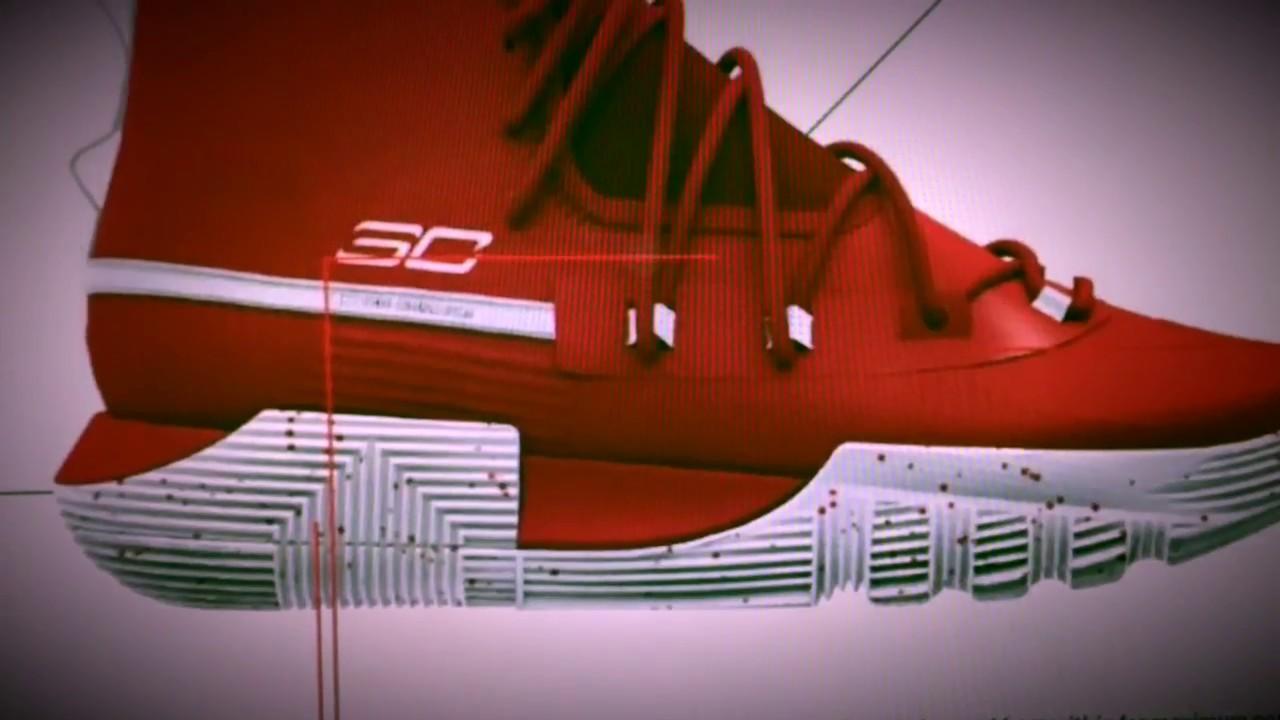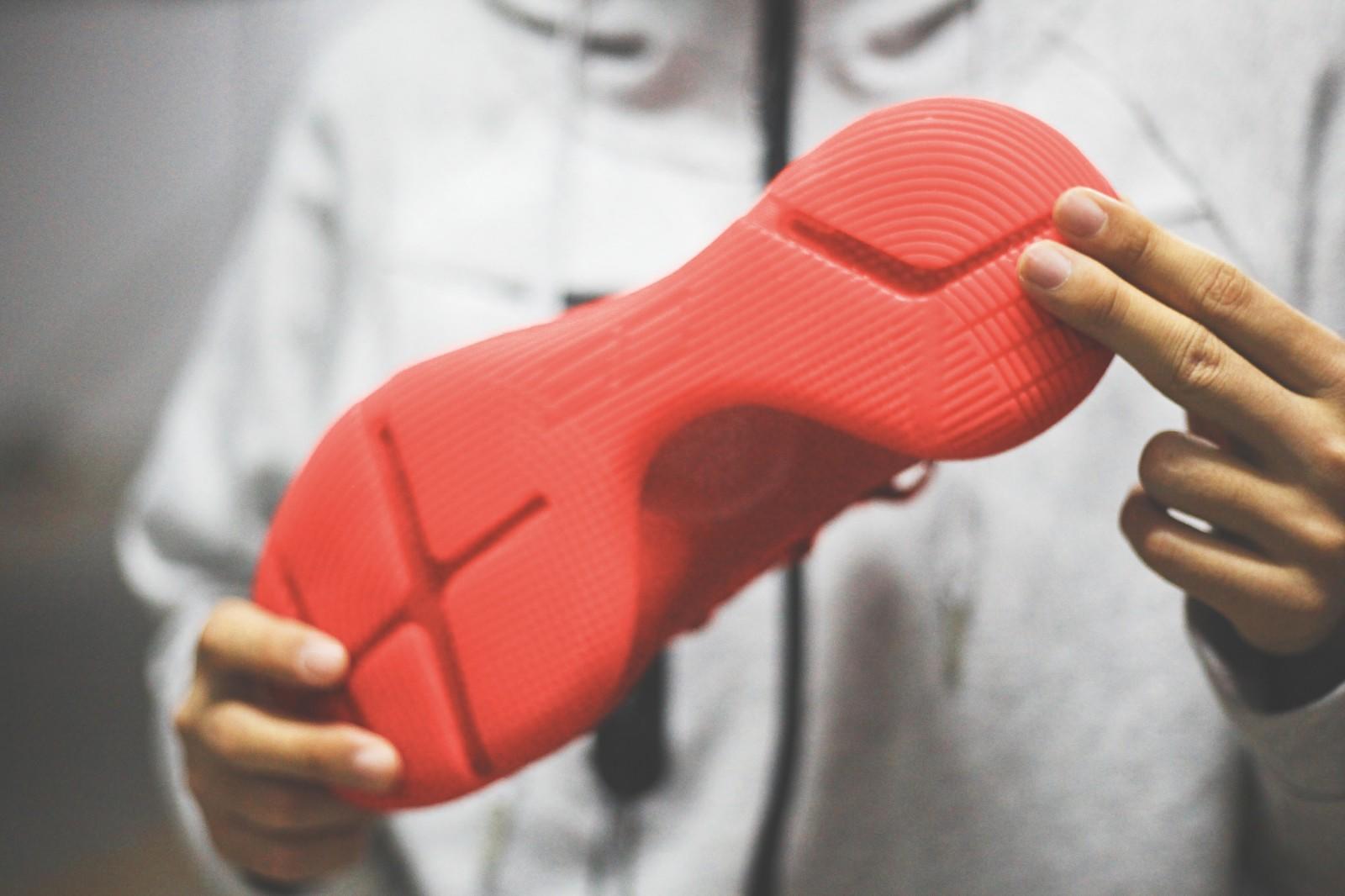 For its traction: Thank to the novel outsole grains along the whole foot Speed Plate tech, they've made Curry 6 out of an remarkable sneaker. Whether there is dust or not, the traction pattern on the lateral side offers super multi-directional grip. The spirals in the outsole is not only pleasant to the eye, but for offering a certain degree of protection. But if dust is in, you might need some wiping. All needs are meet, you are going to get a fabulous experience.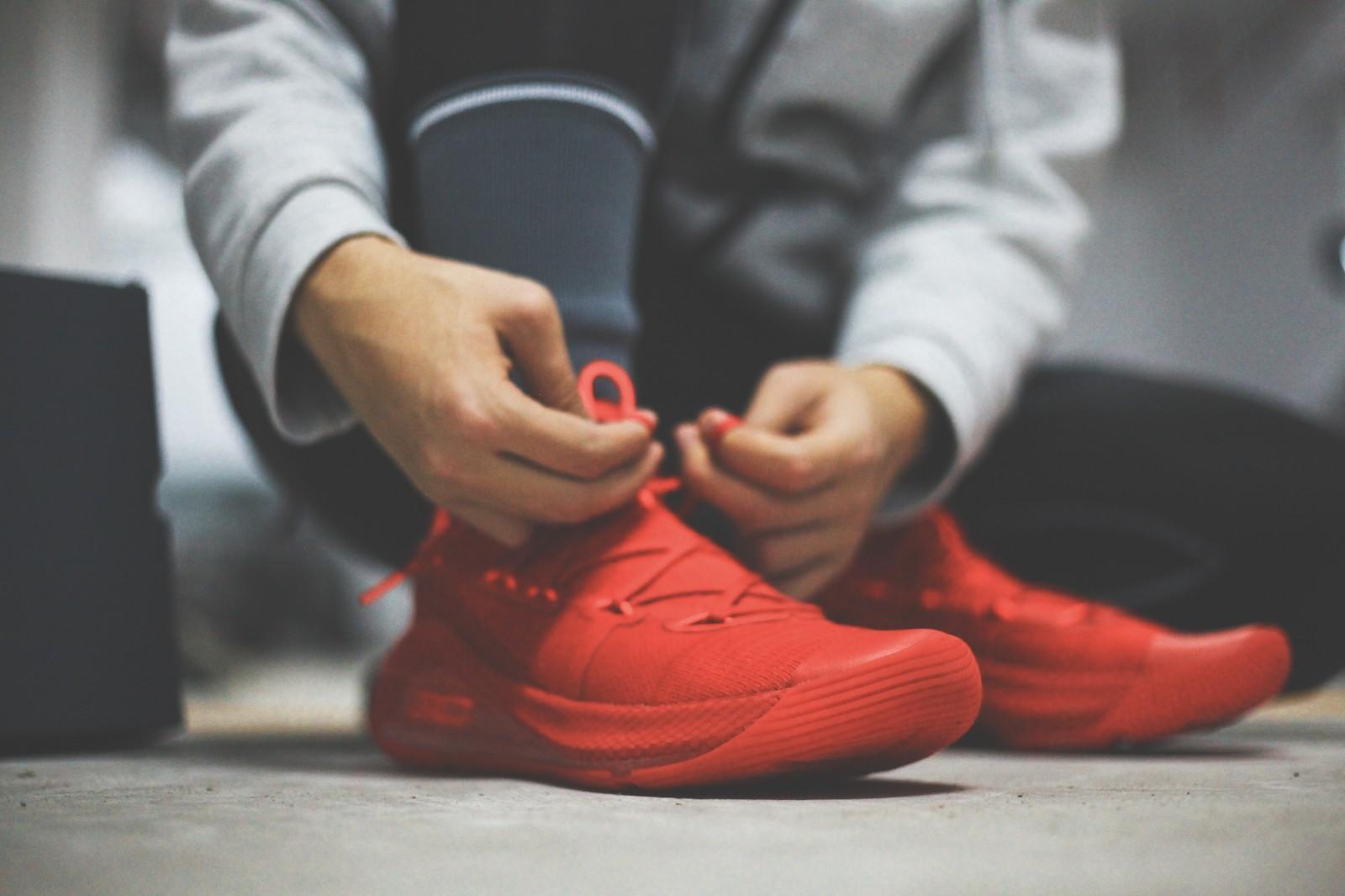 For its wrapping: From an objective perspective, all shoes have their respective advantages. But for Curry 6, I have to say it is in fact very excellent. The spot-on wrapping will make you unwilling to take it off.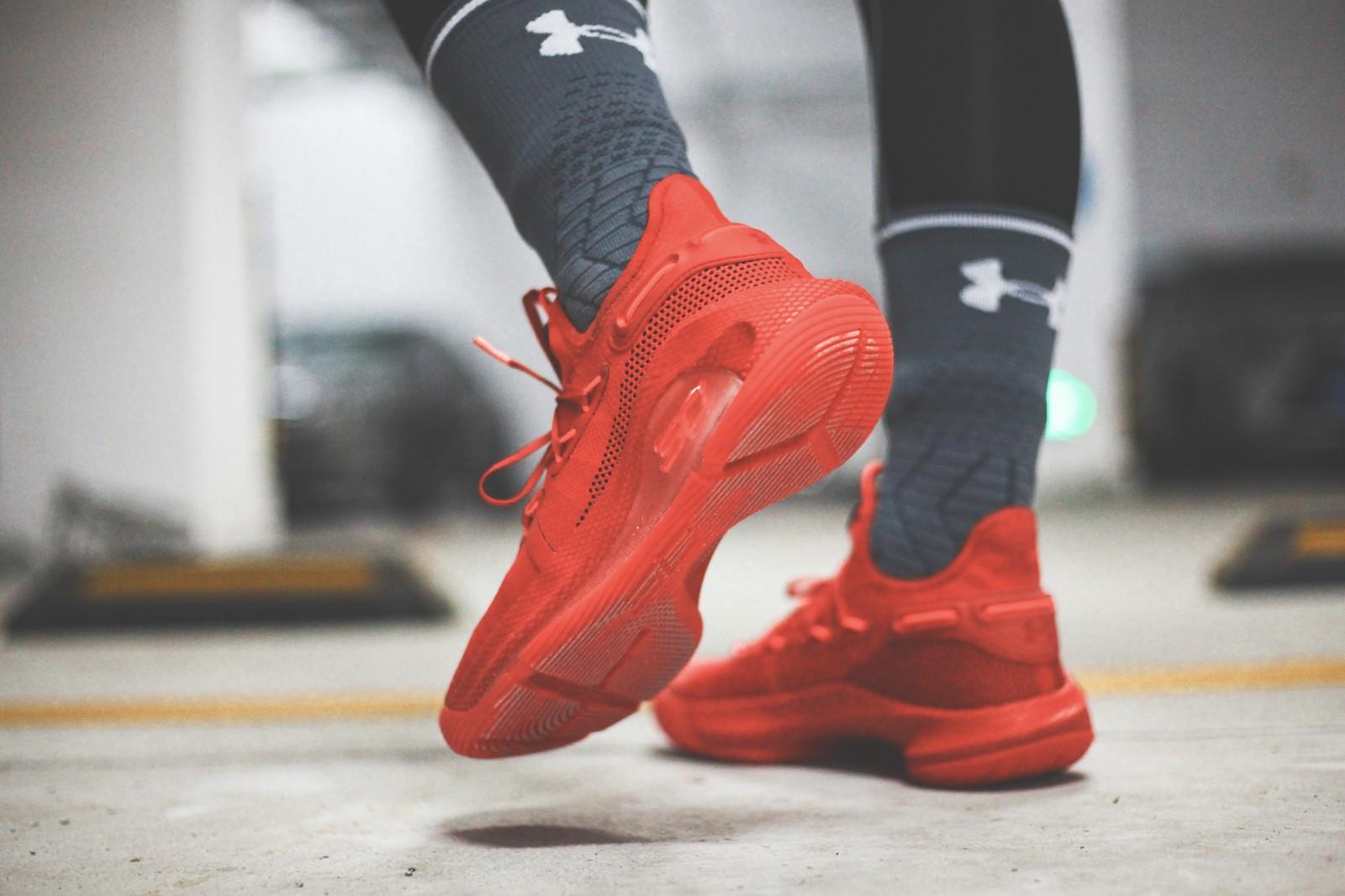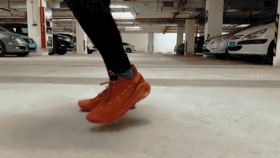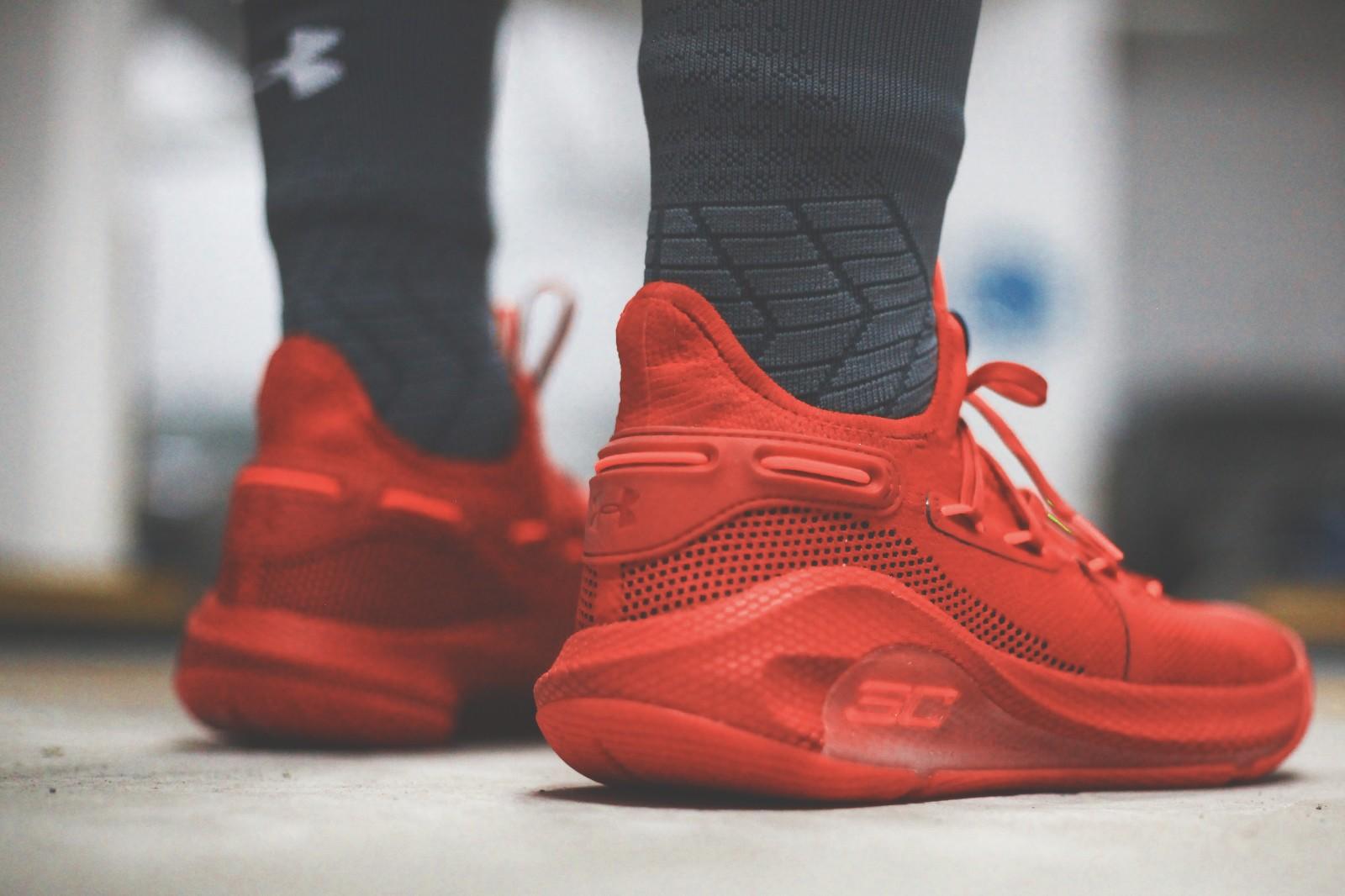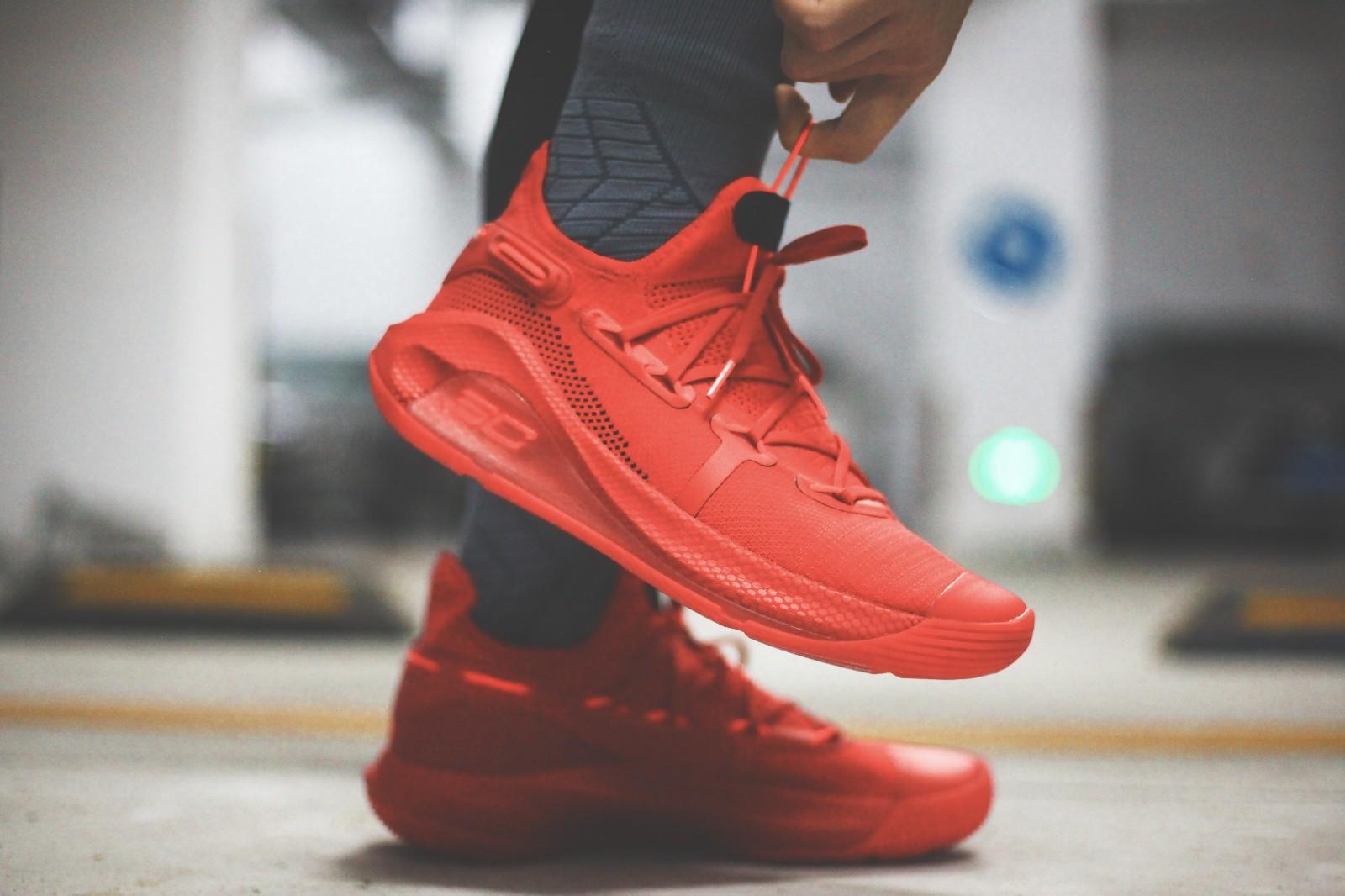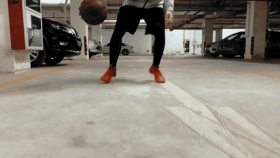 For its cushioning: It seems that cushioning is of great significance for most Asian consumers. As a matter of fact, we often get into the dilemma that we excessively run after cushioning so that we might not find a suitable shoe.
In this Curry 6, full-length HOVR cushioning is used and it's the entire midsole. Also, chances are that after having played in this Curry shoe, you are most likely to be obsessed with it and you'll feel it is something of a bouncy foam.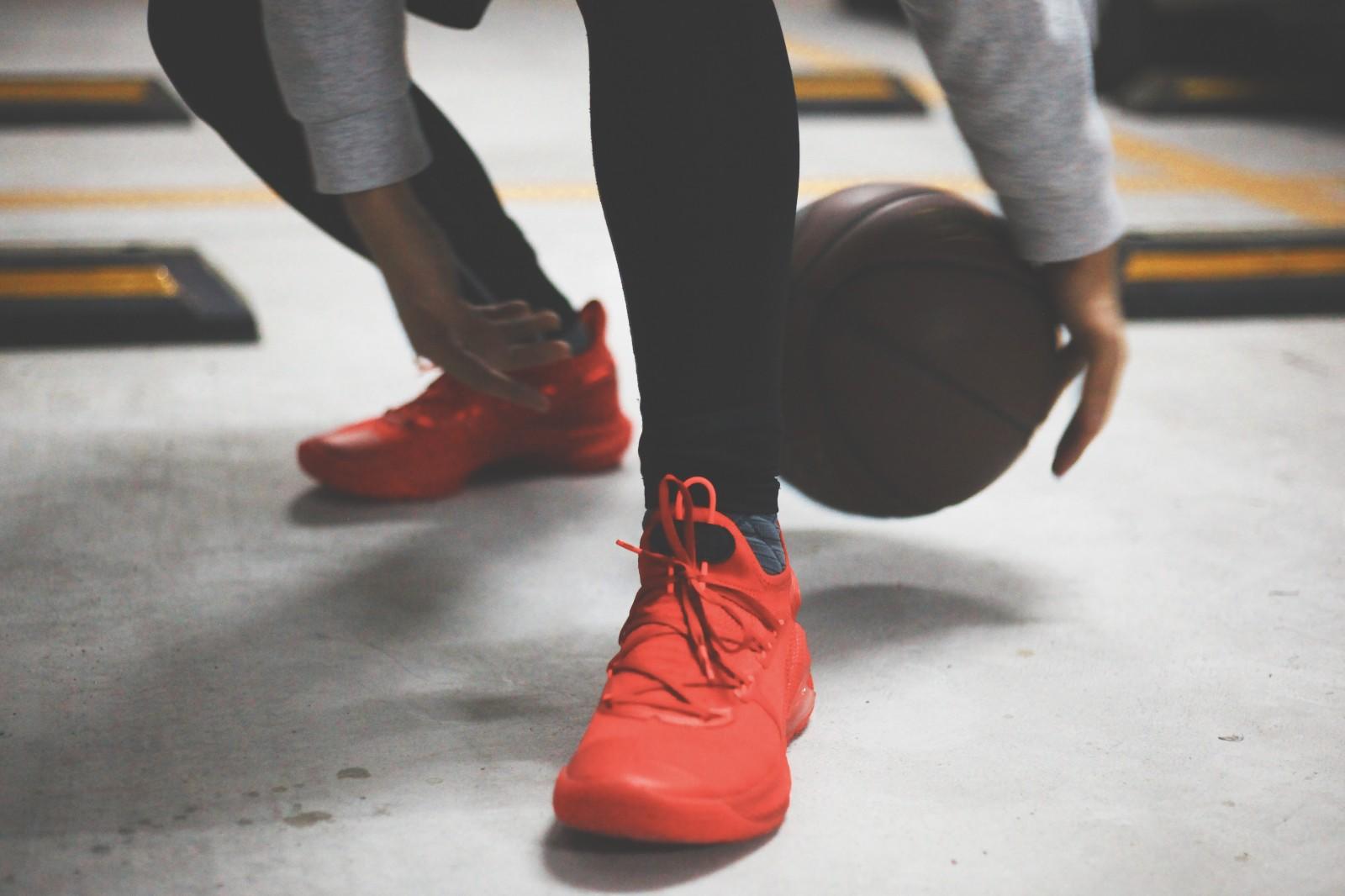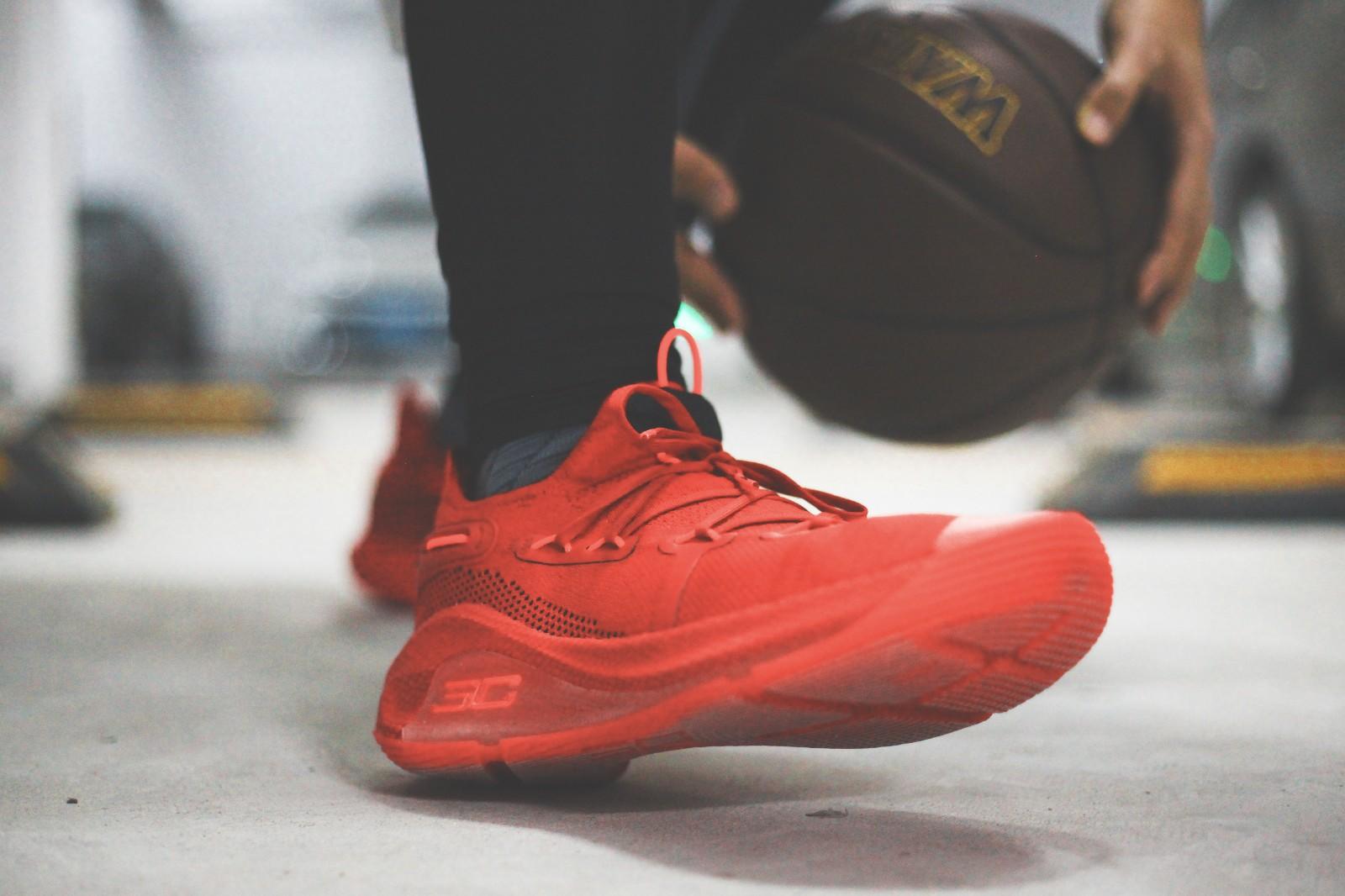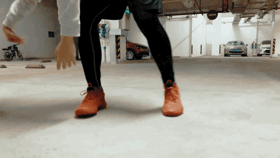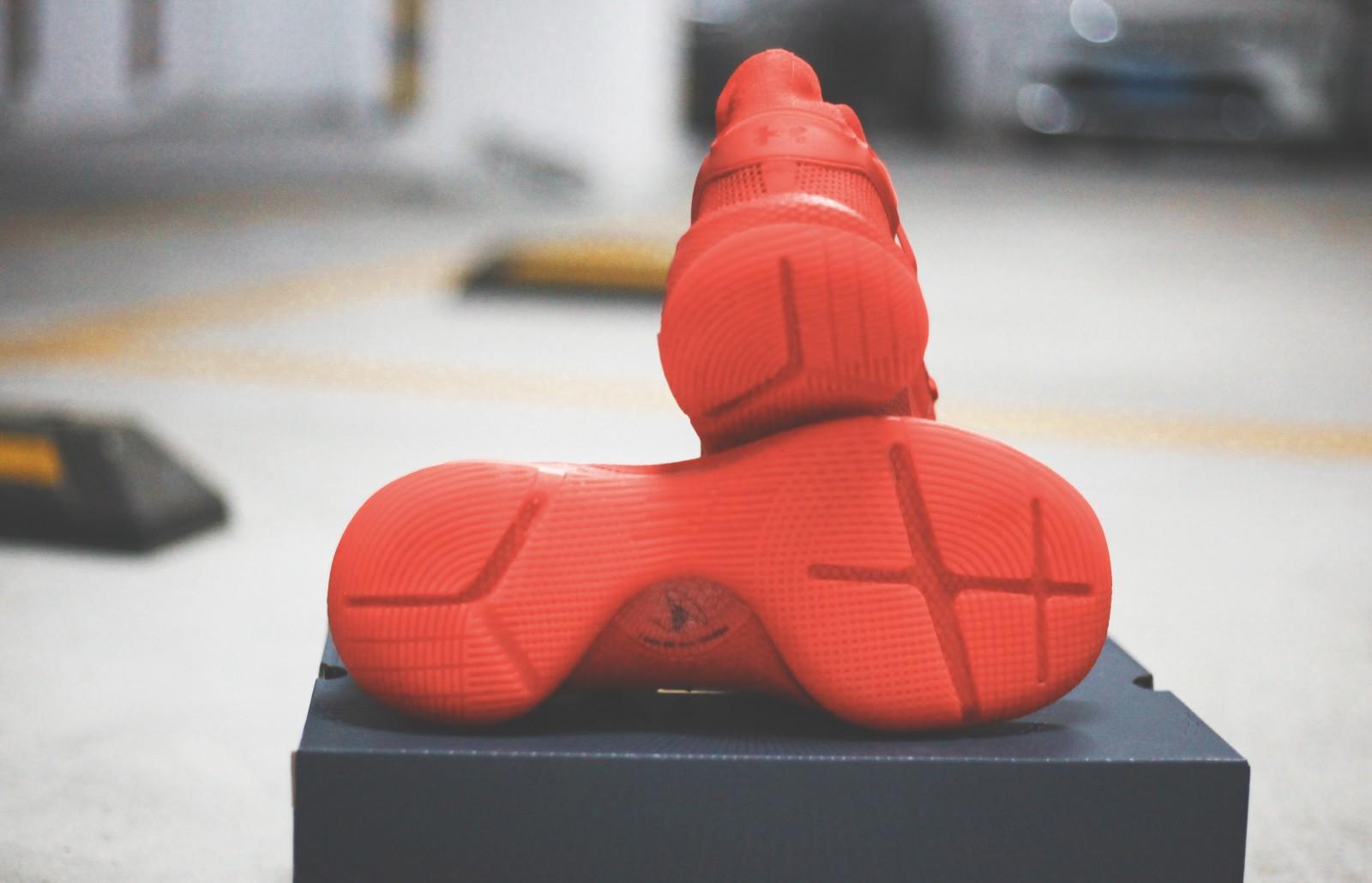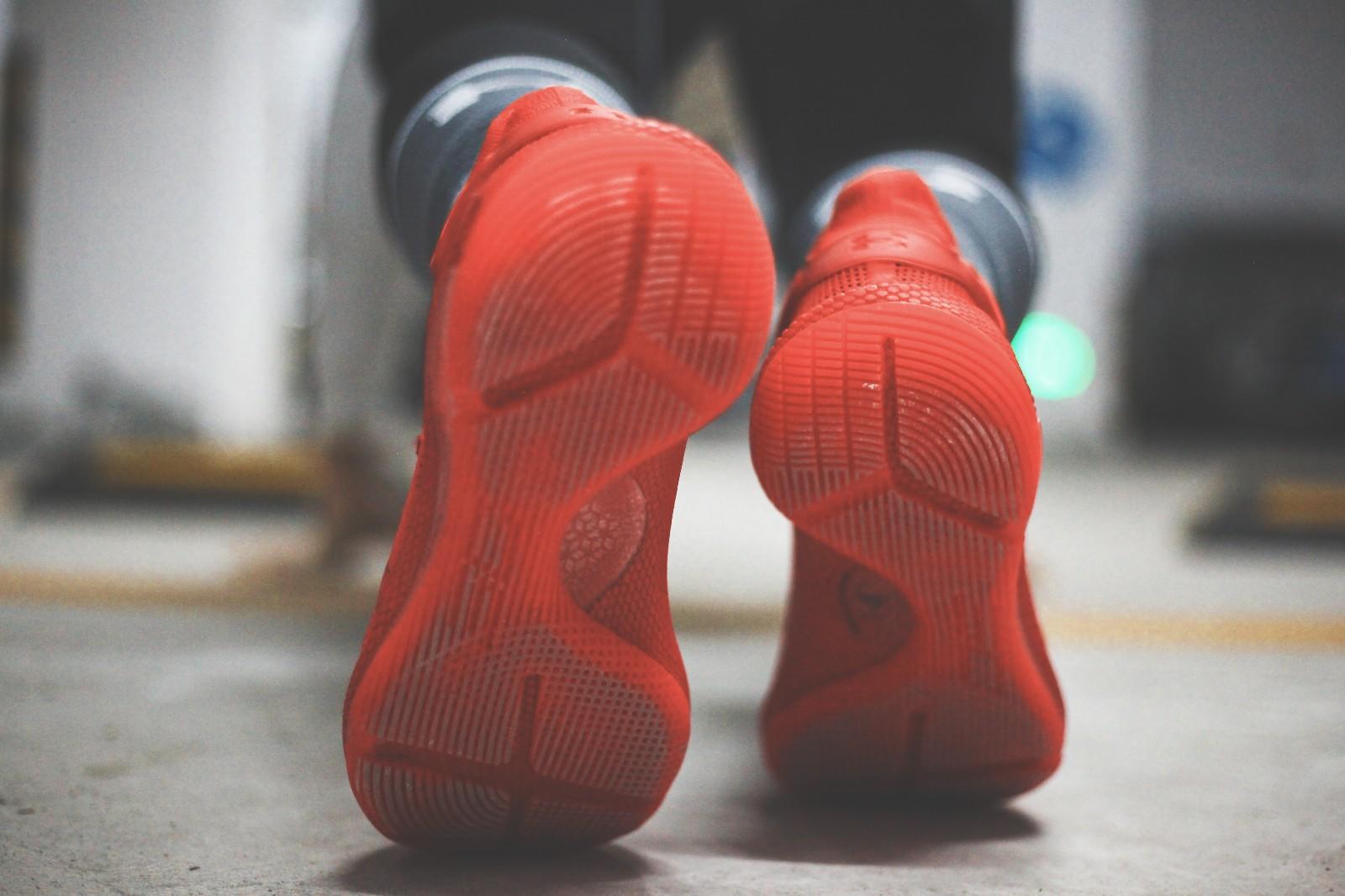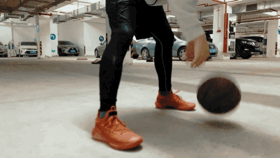 For the fit: Given that the elasticity of the upper is comparatively weak, here I suggest that you choose a bigger size. But if you'd like to a loose effect, then there is no need choosing a bigger size.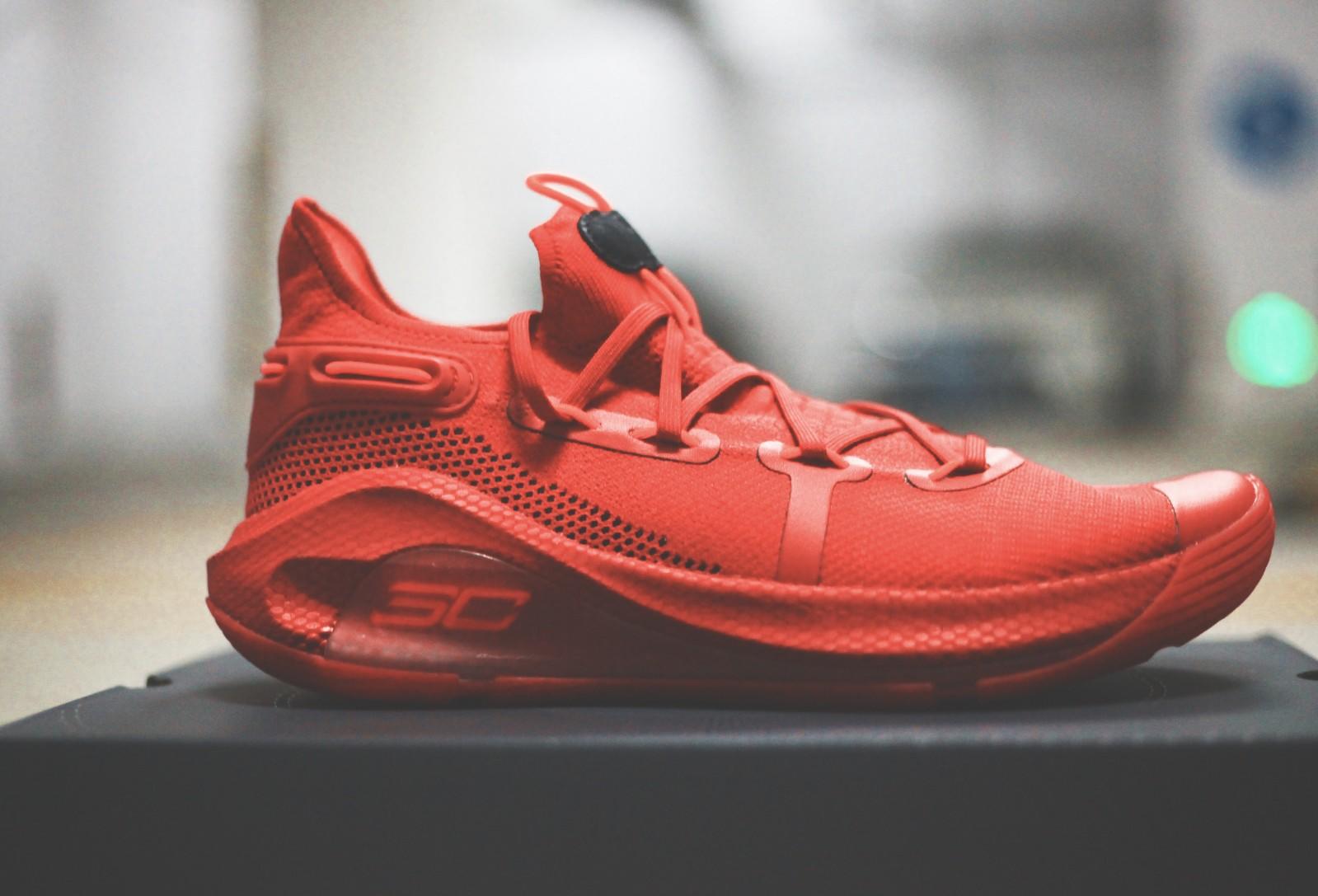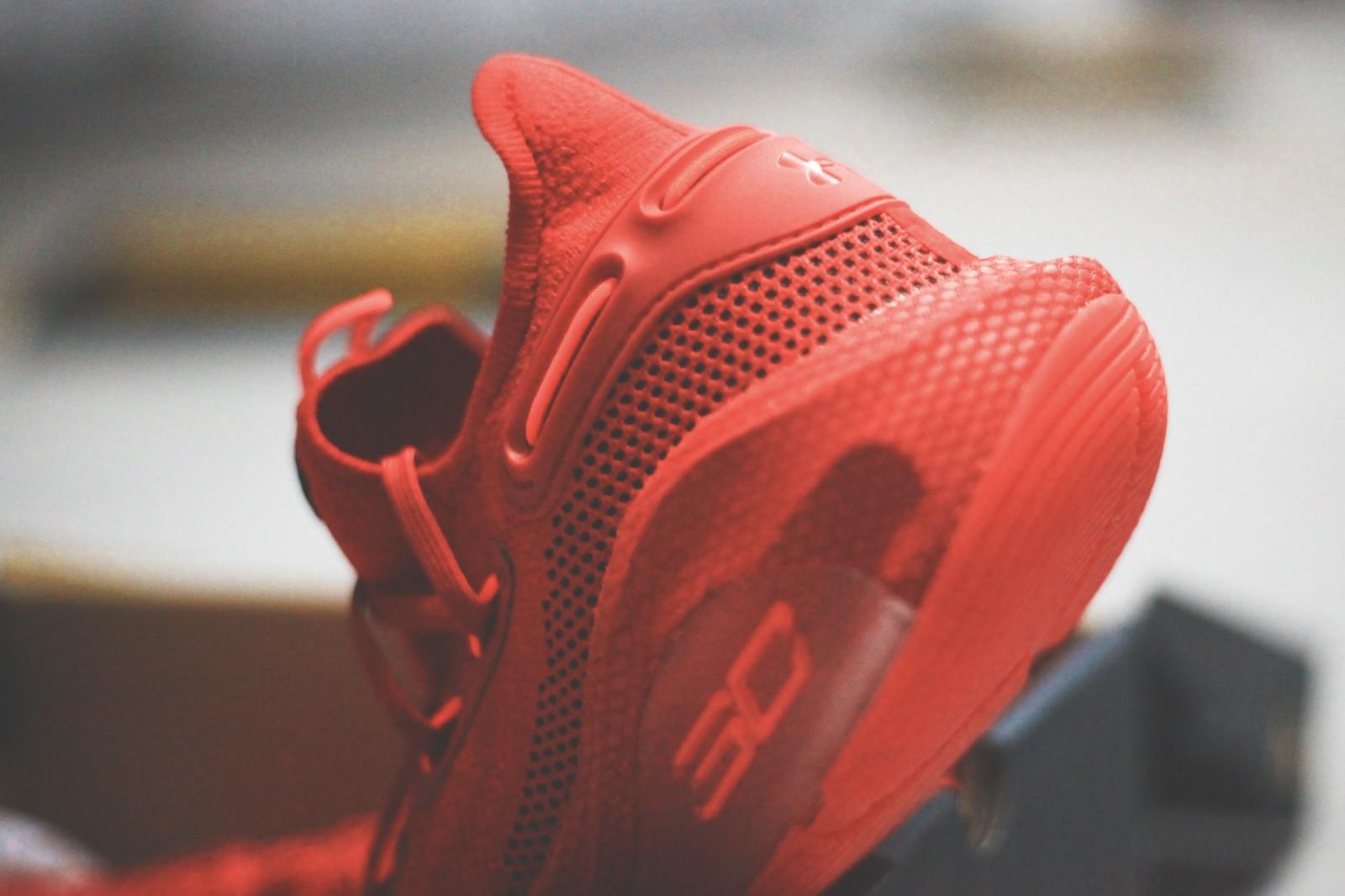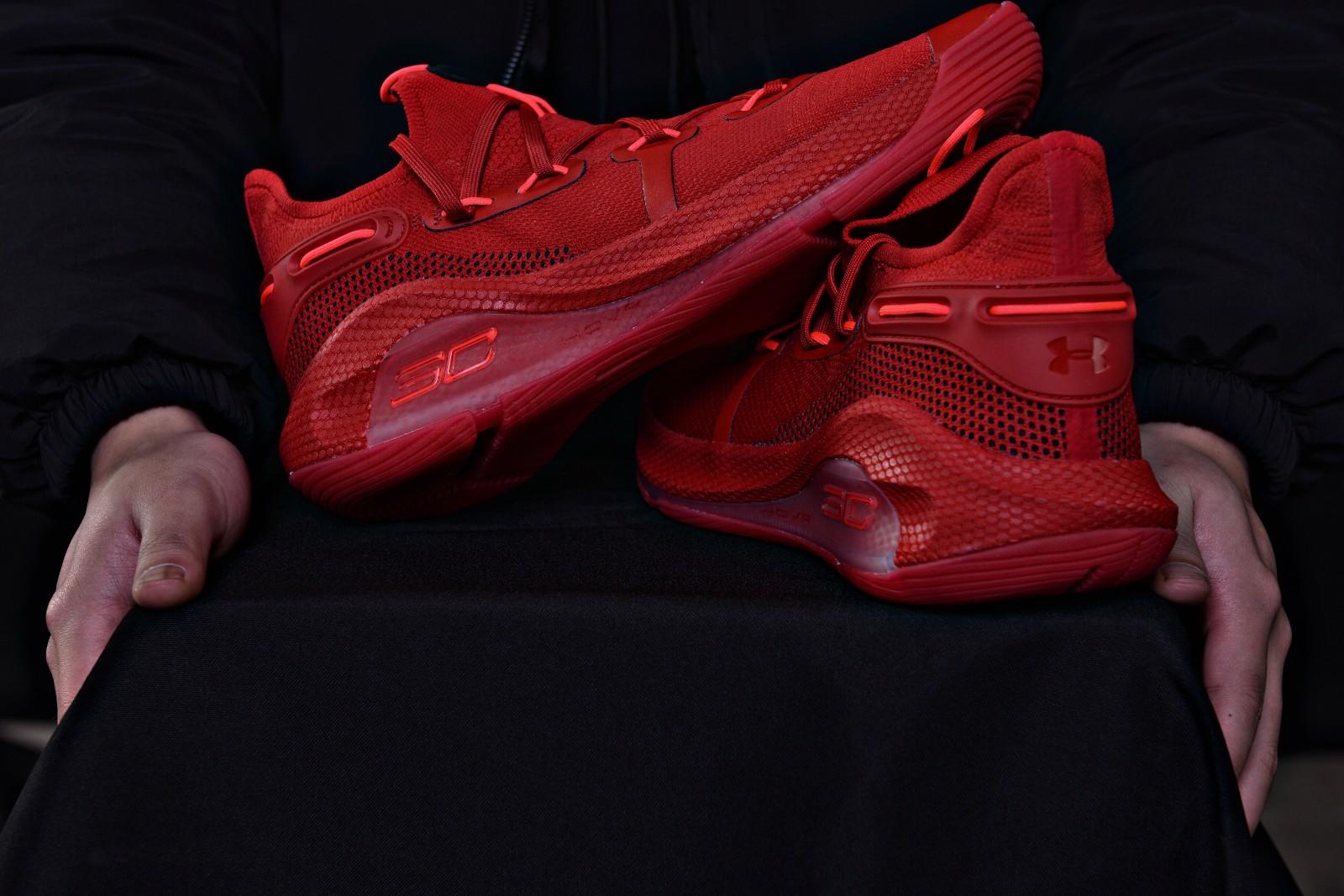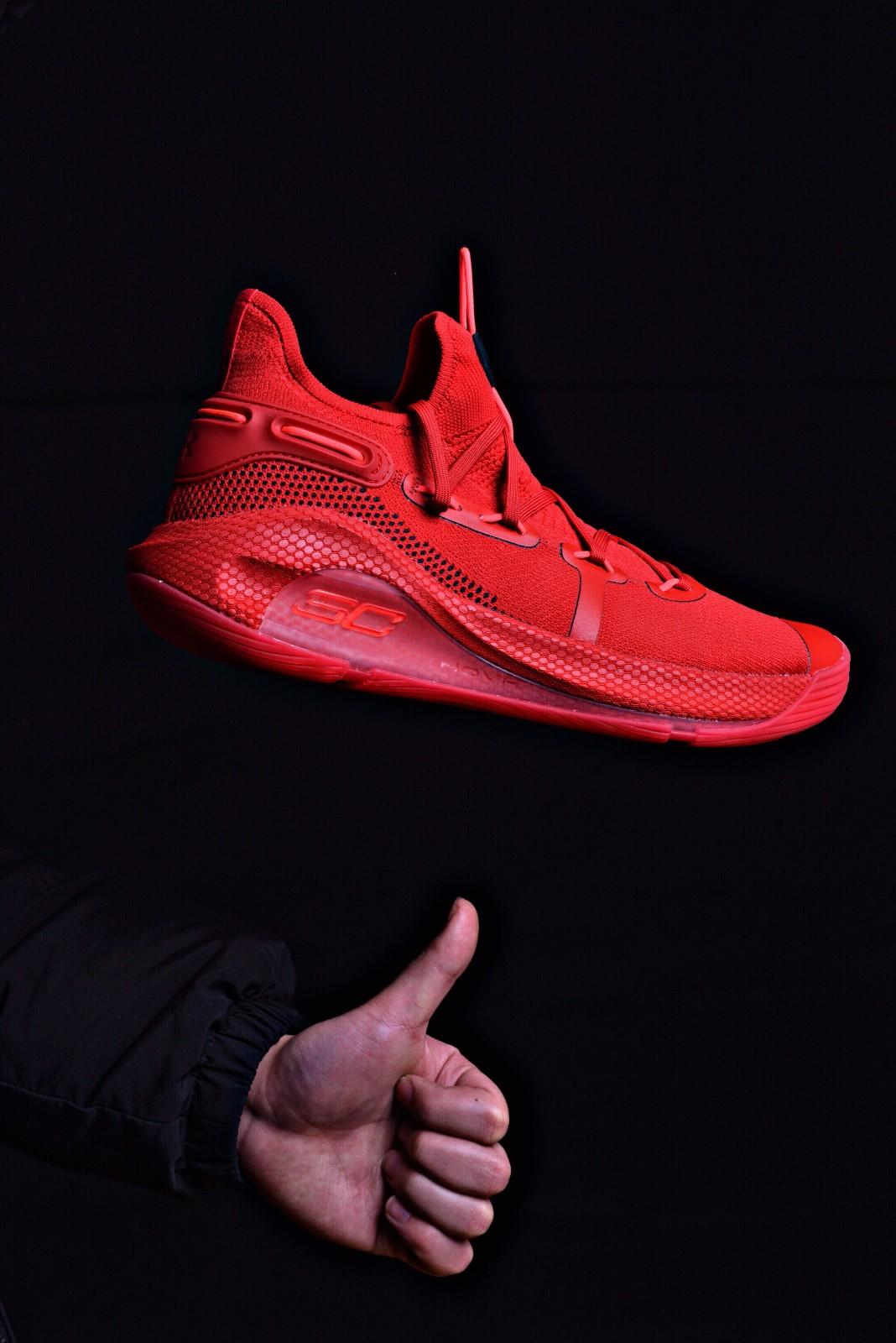 The fact that I am a wide footer has brought about some flaws. The first time I tried on Curry 6, in fact, the process is not so satisfactory and I cannot get used to it soon. However, some time later I find them super comfortable. So wide footers may go and try them on in case such situation brings you disappointment. Yet, maybe your initial try-on will leave a bit to be desired, but you can't rely on a try-on to determine how a shoe will feel once they've been properly worn on-court for a handful of hours.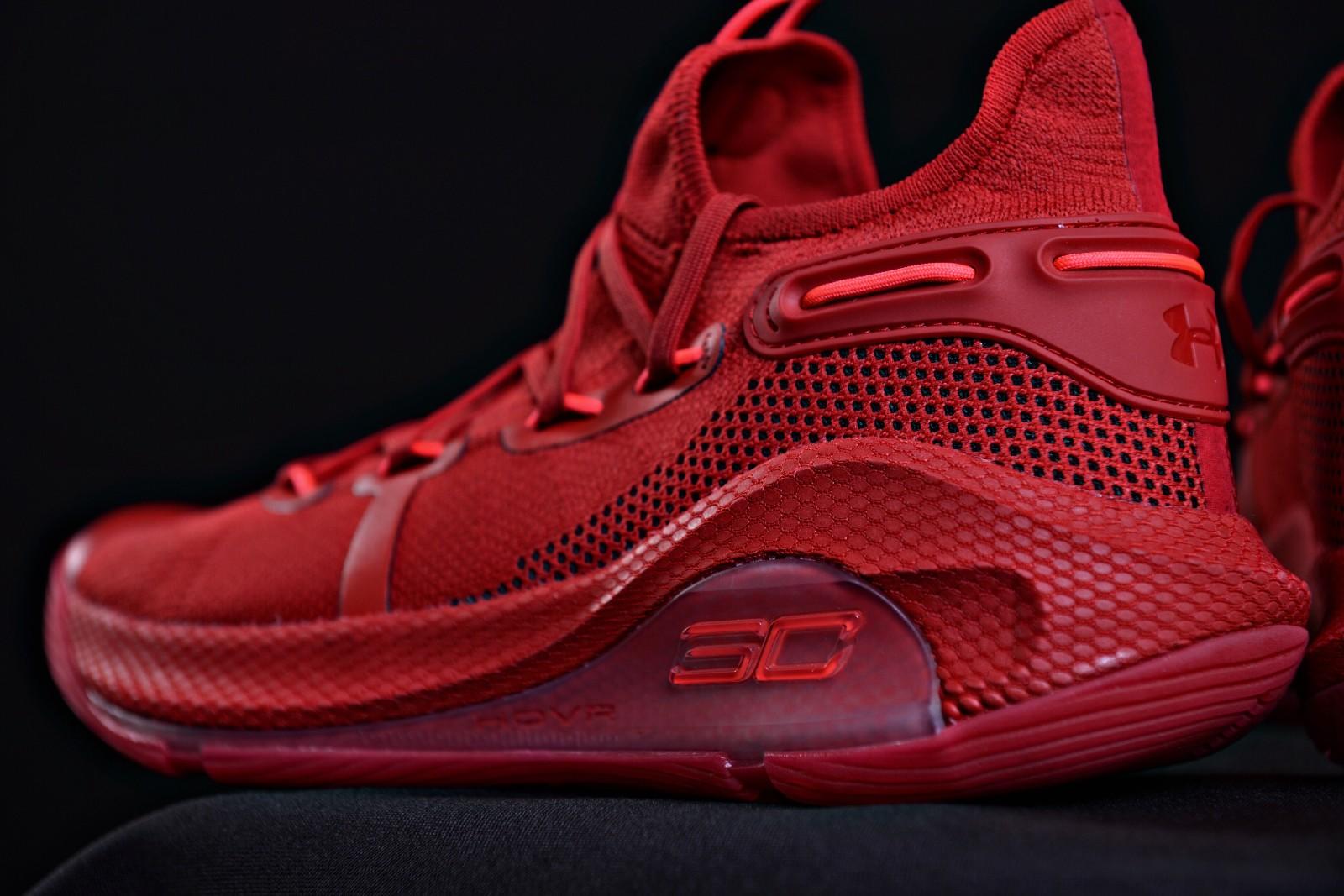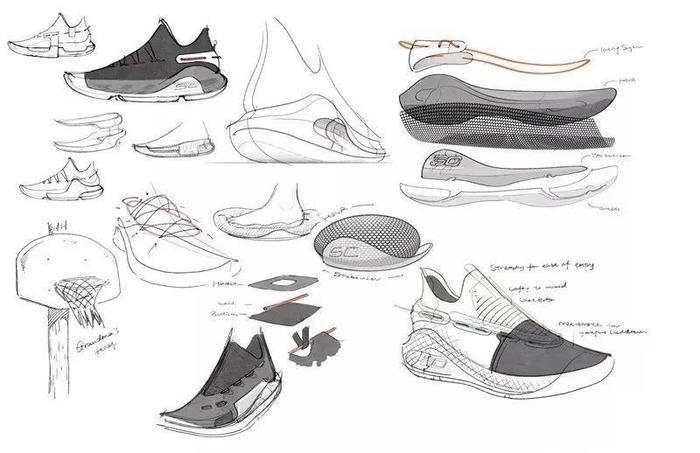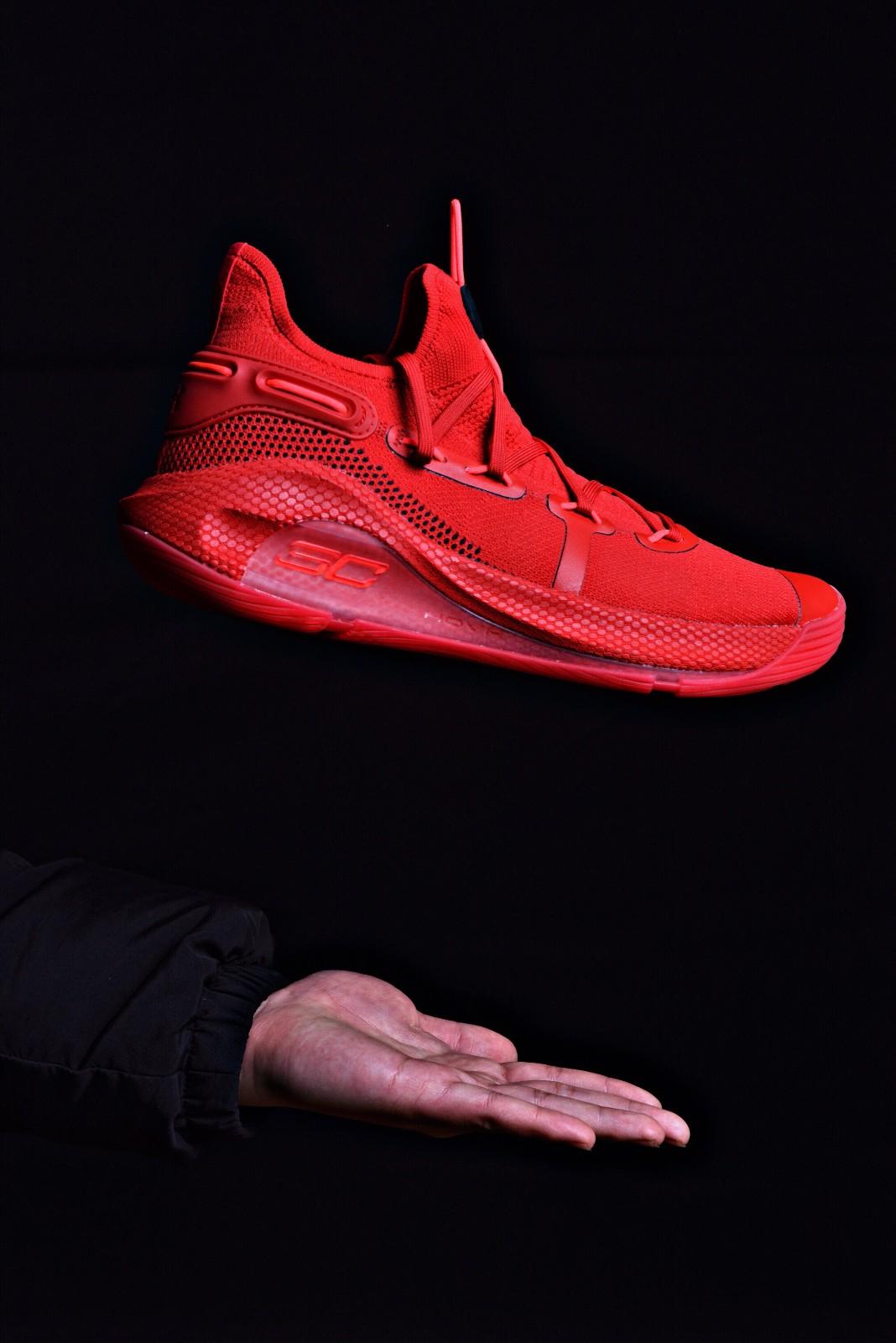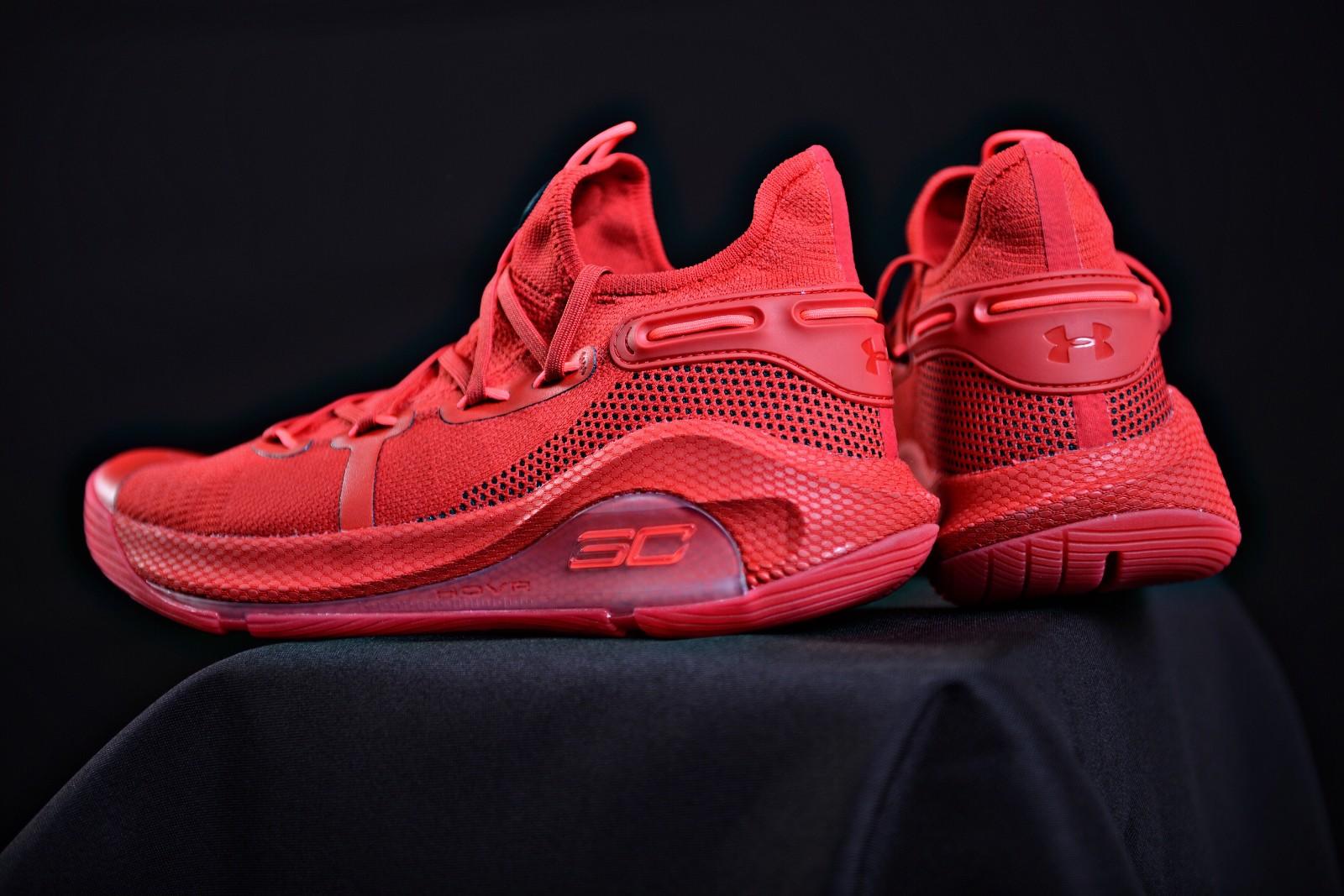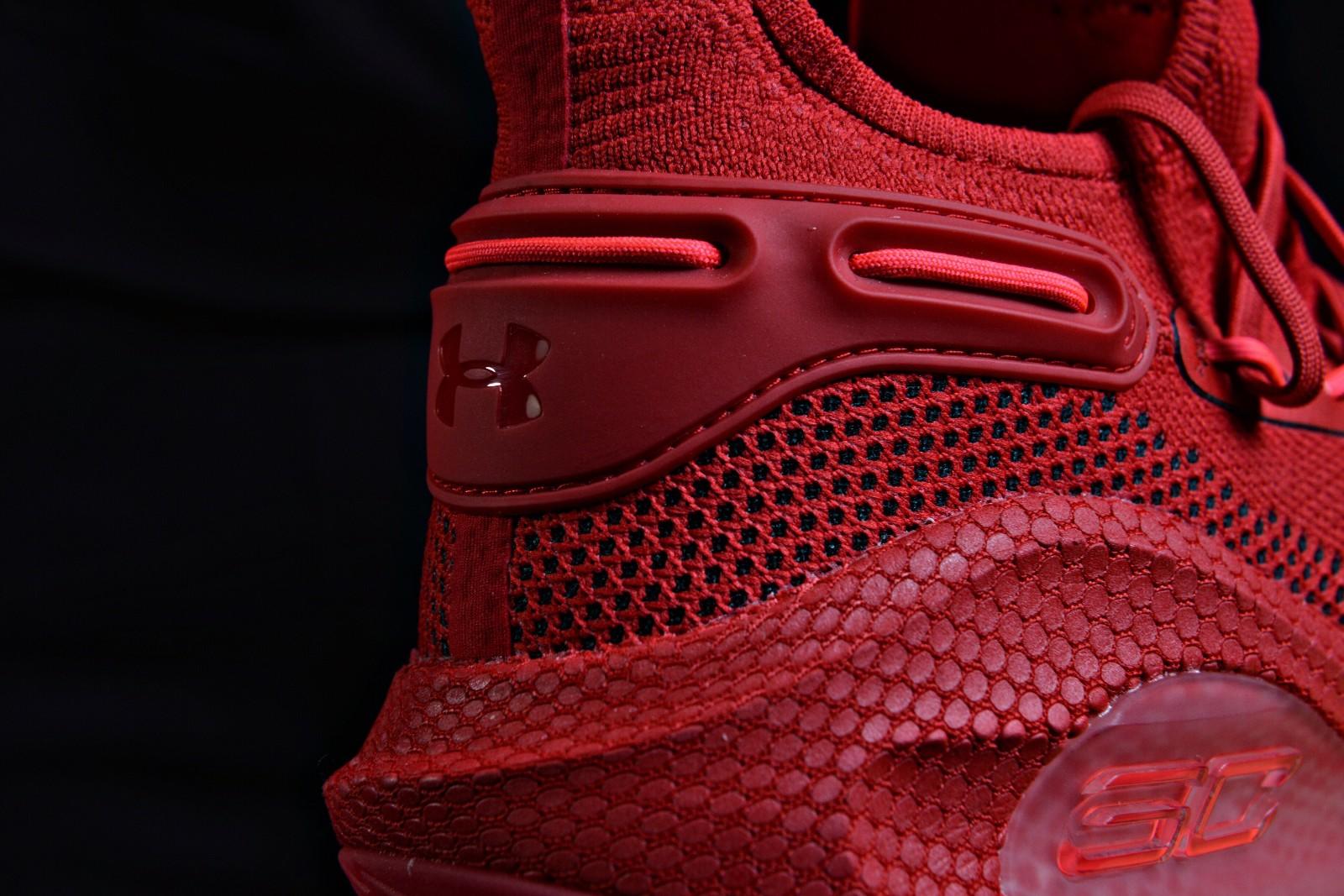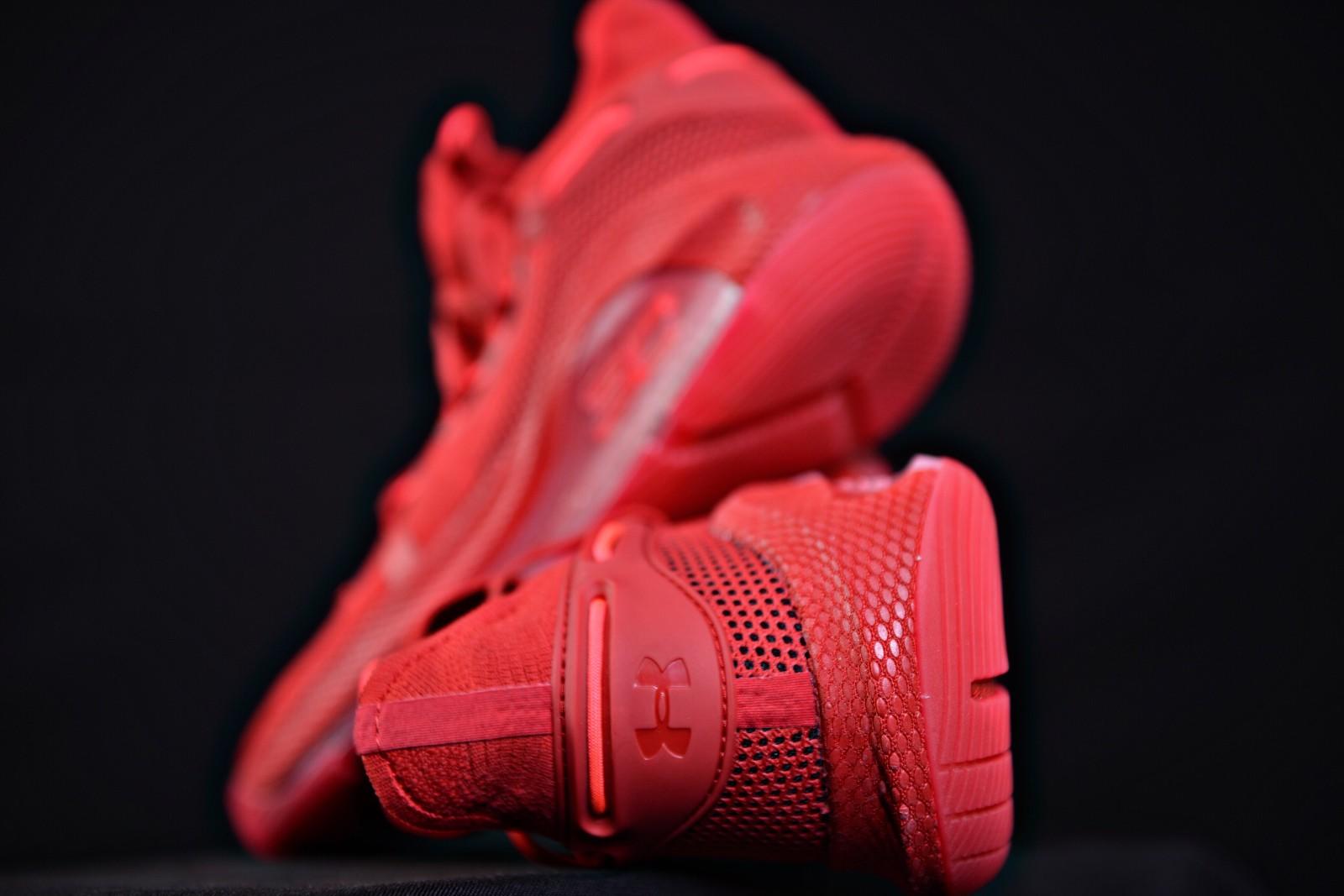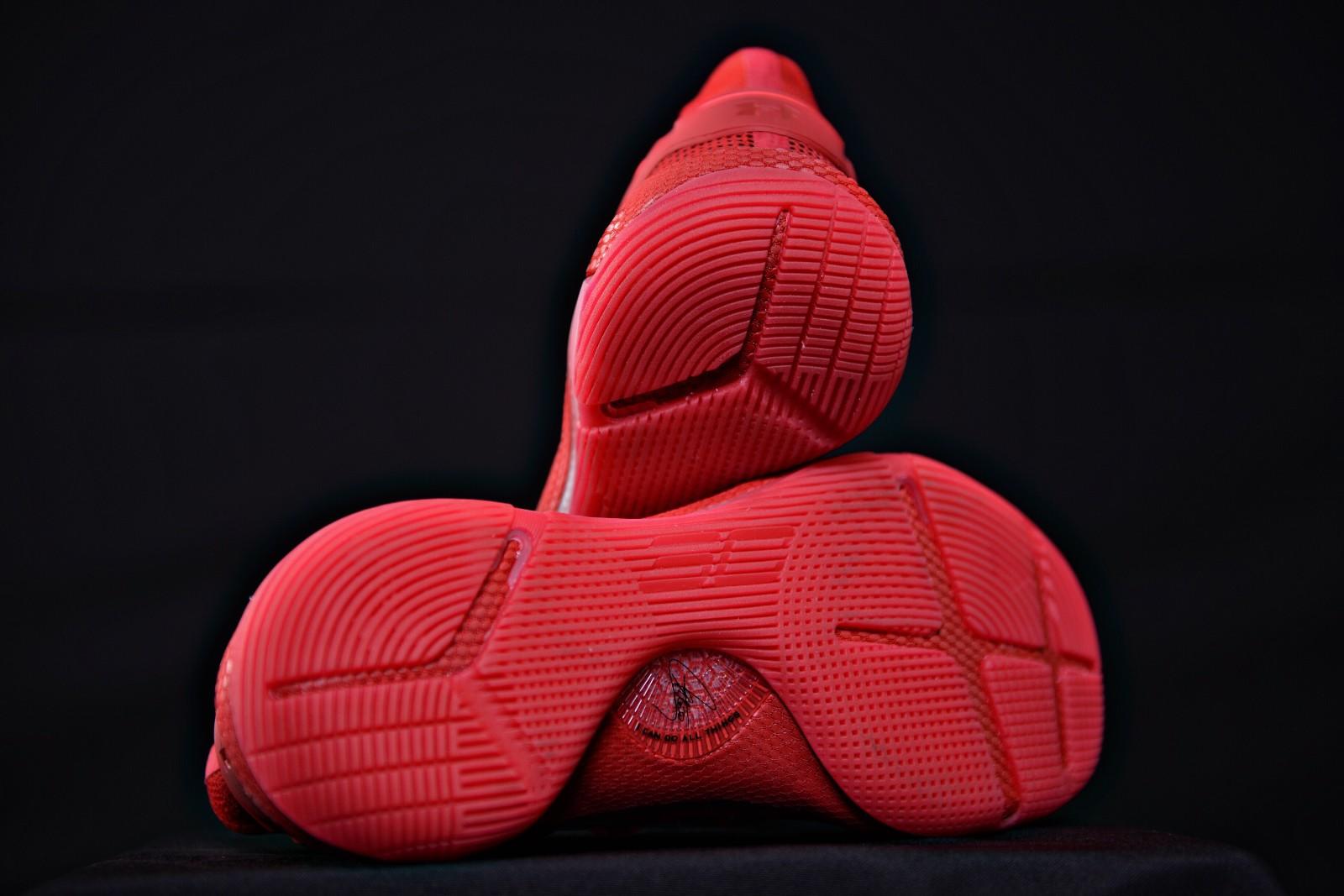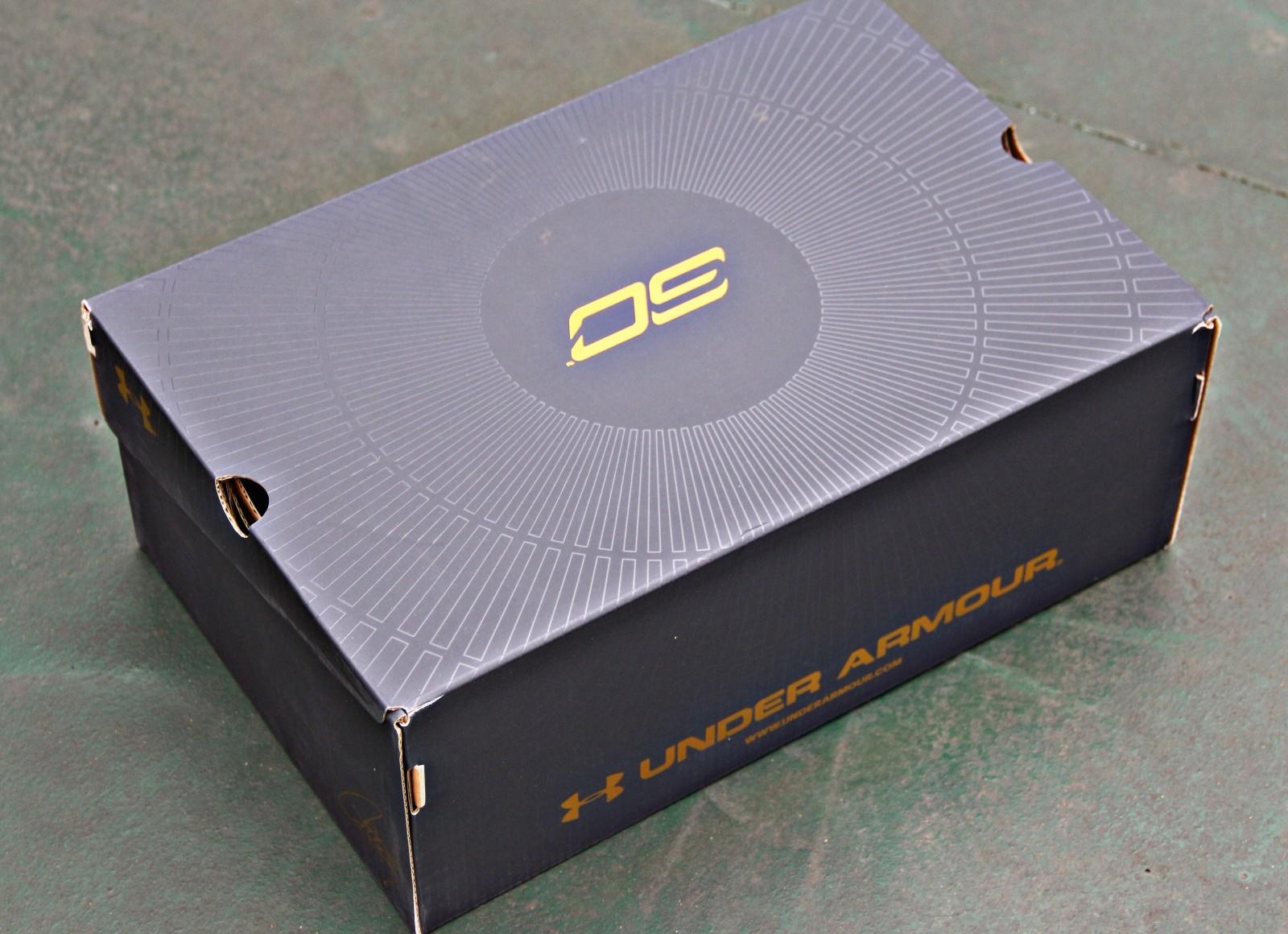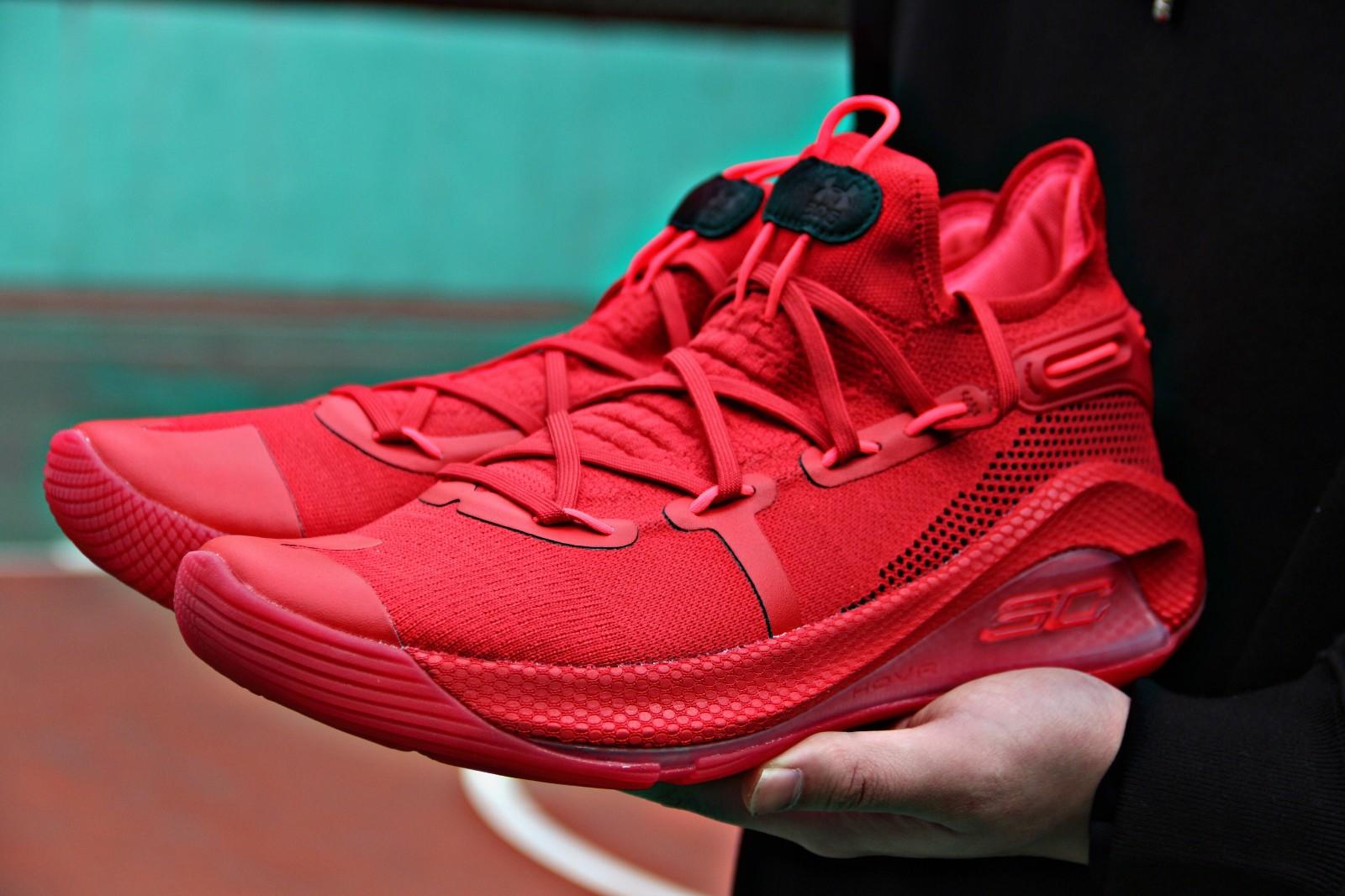 For the support: As you can see in the pictures, flex grooves are carved into the outsole to promote natural motion. Besides, the base of the shoe is flat and wide, which is beneficial to increasing the stability.
As is known to all, Curry shoes are famous for their traction and support and so is Curry 6. Before I've mentioned that Curry has equipped with Speed Plate, which greatly fortify the HOVR. For more information, I highly recommend you play in them and experience the court feel yourself.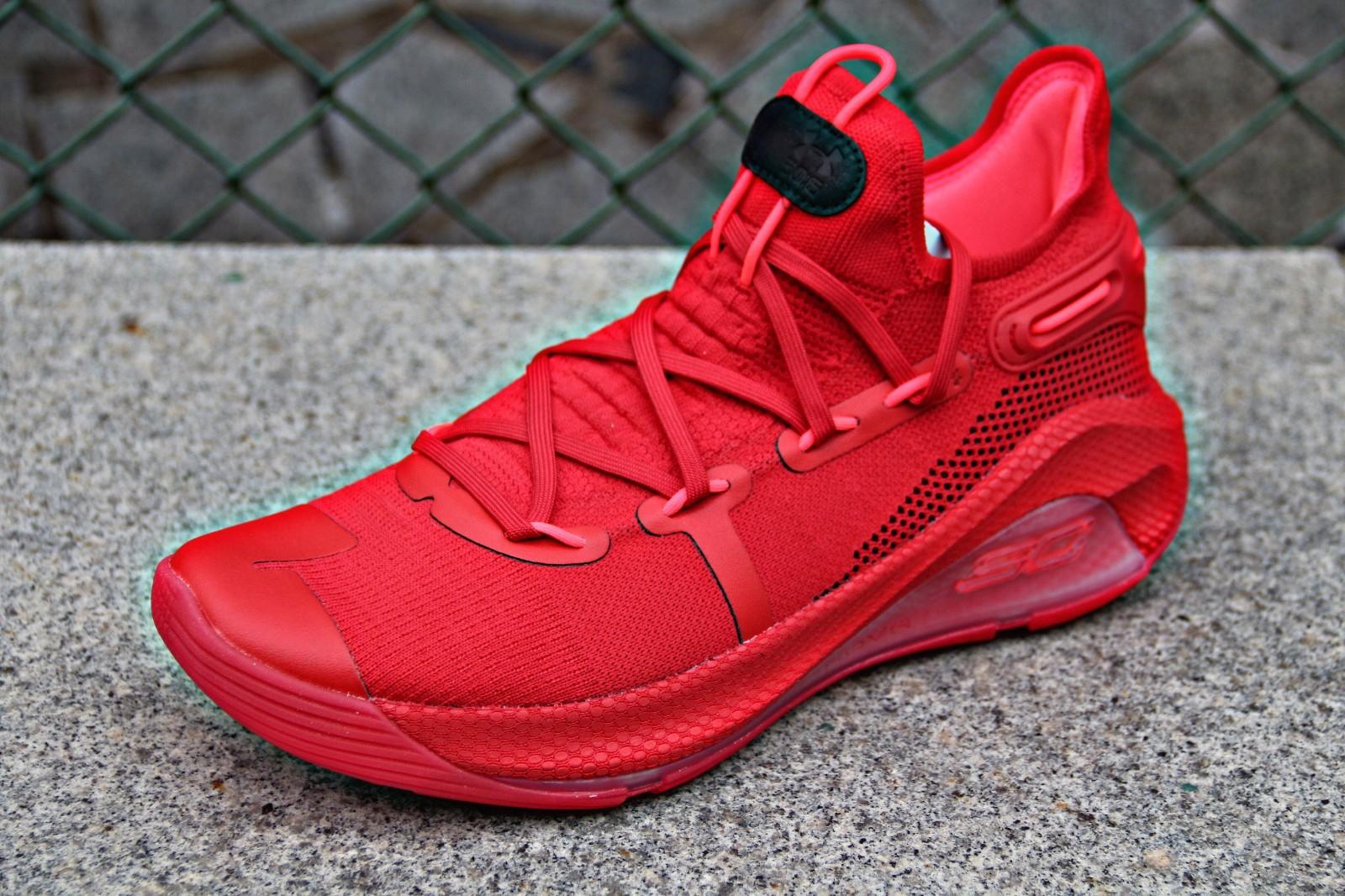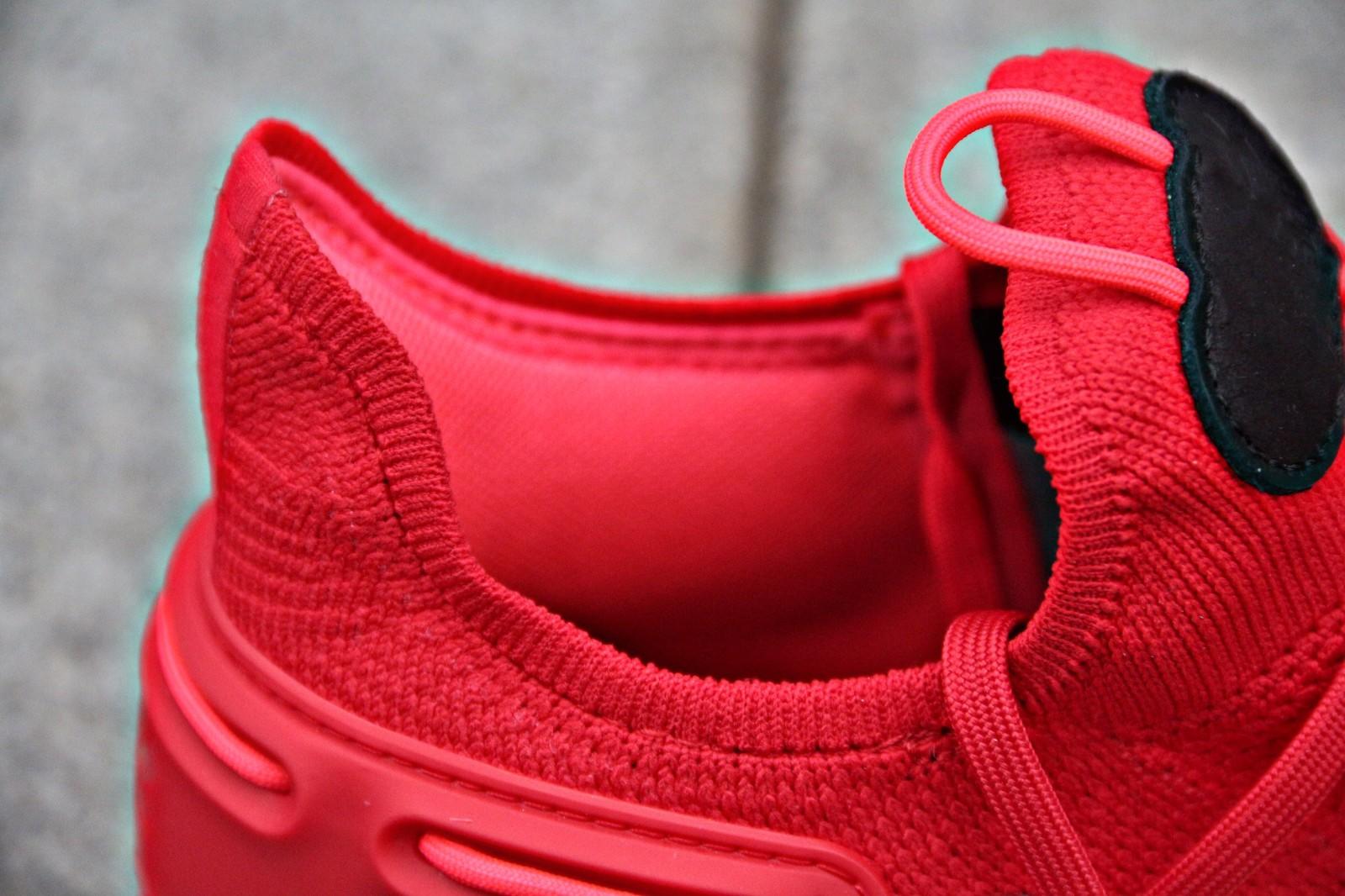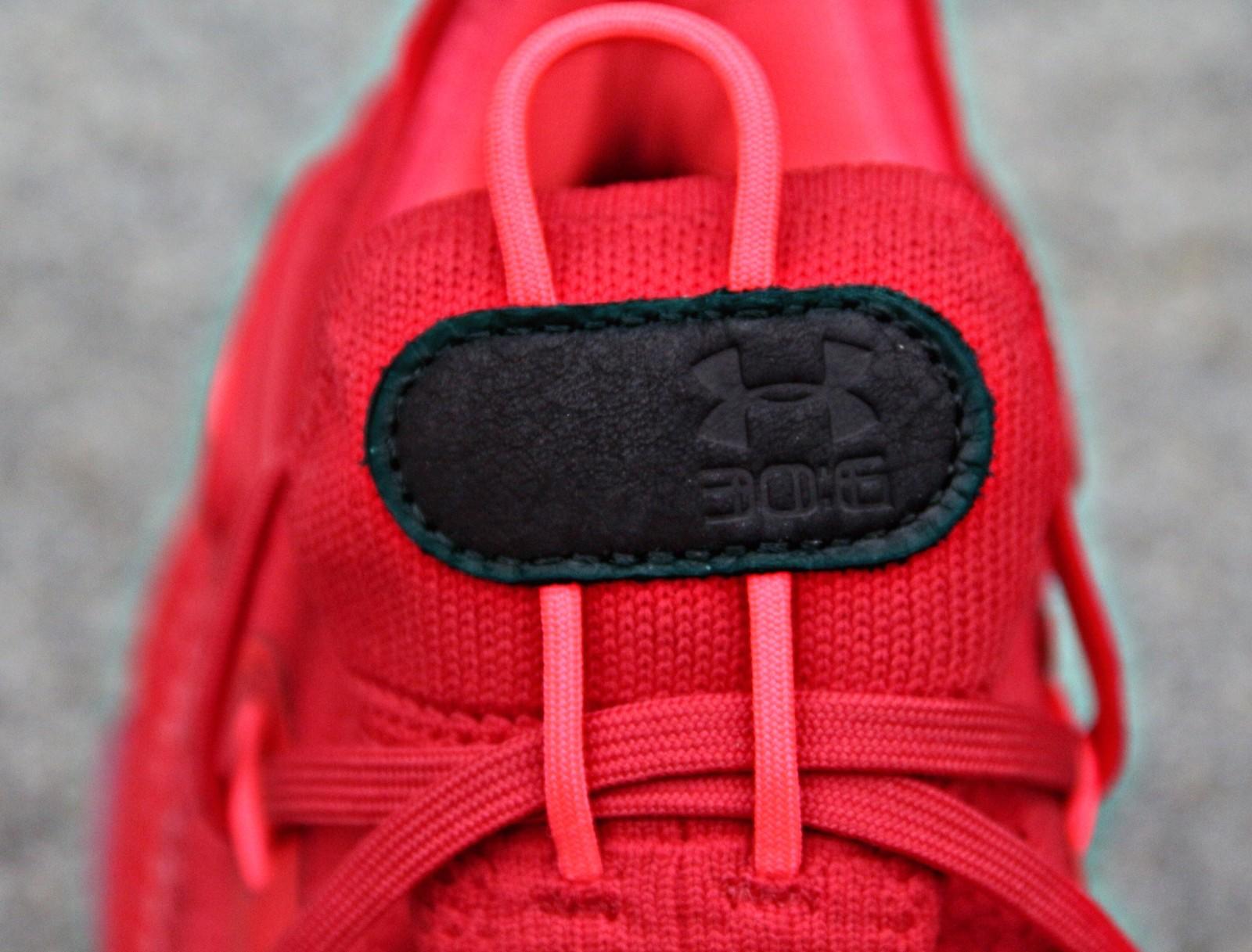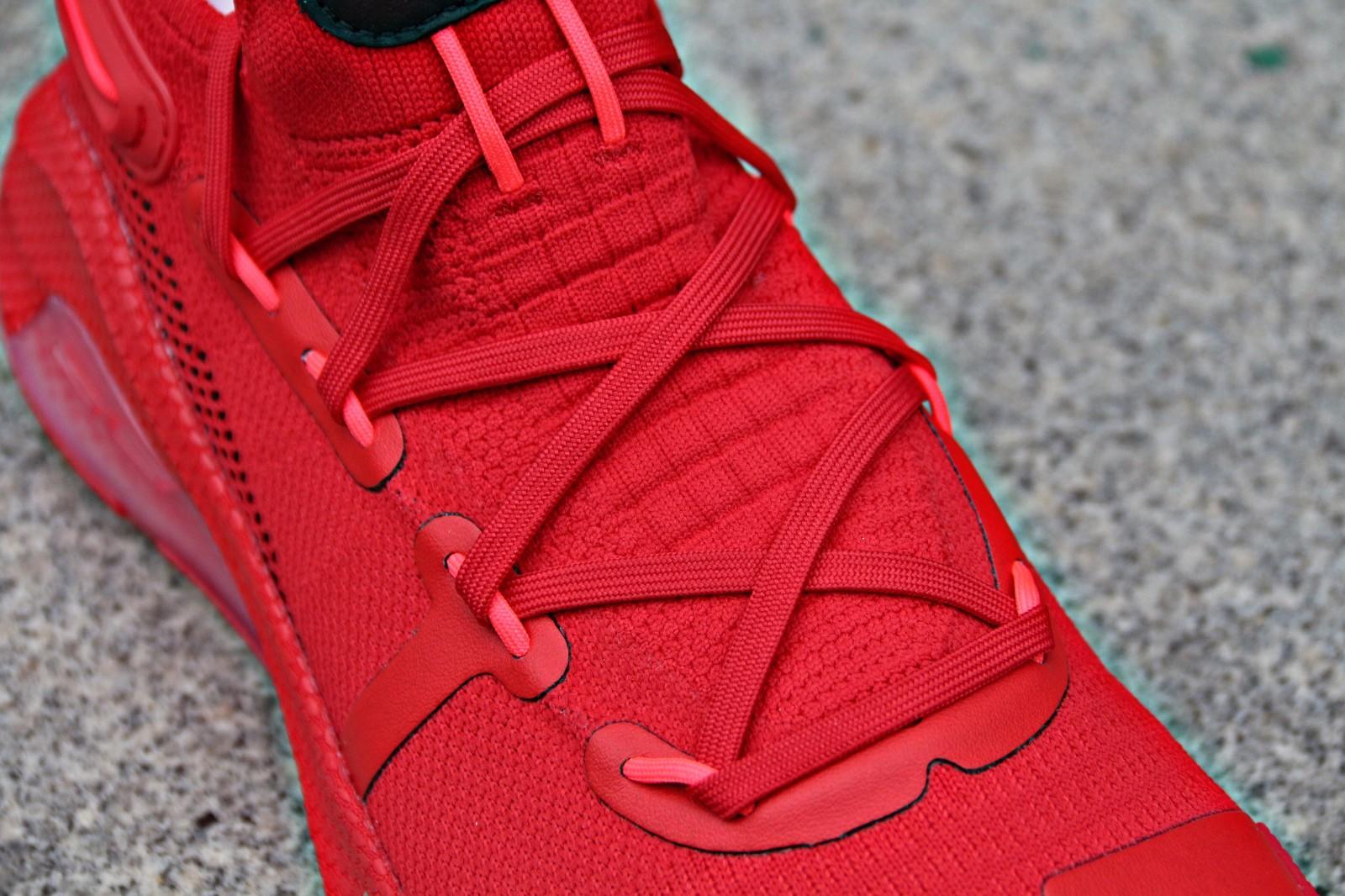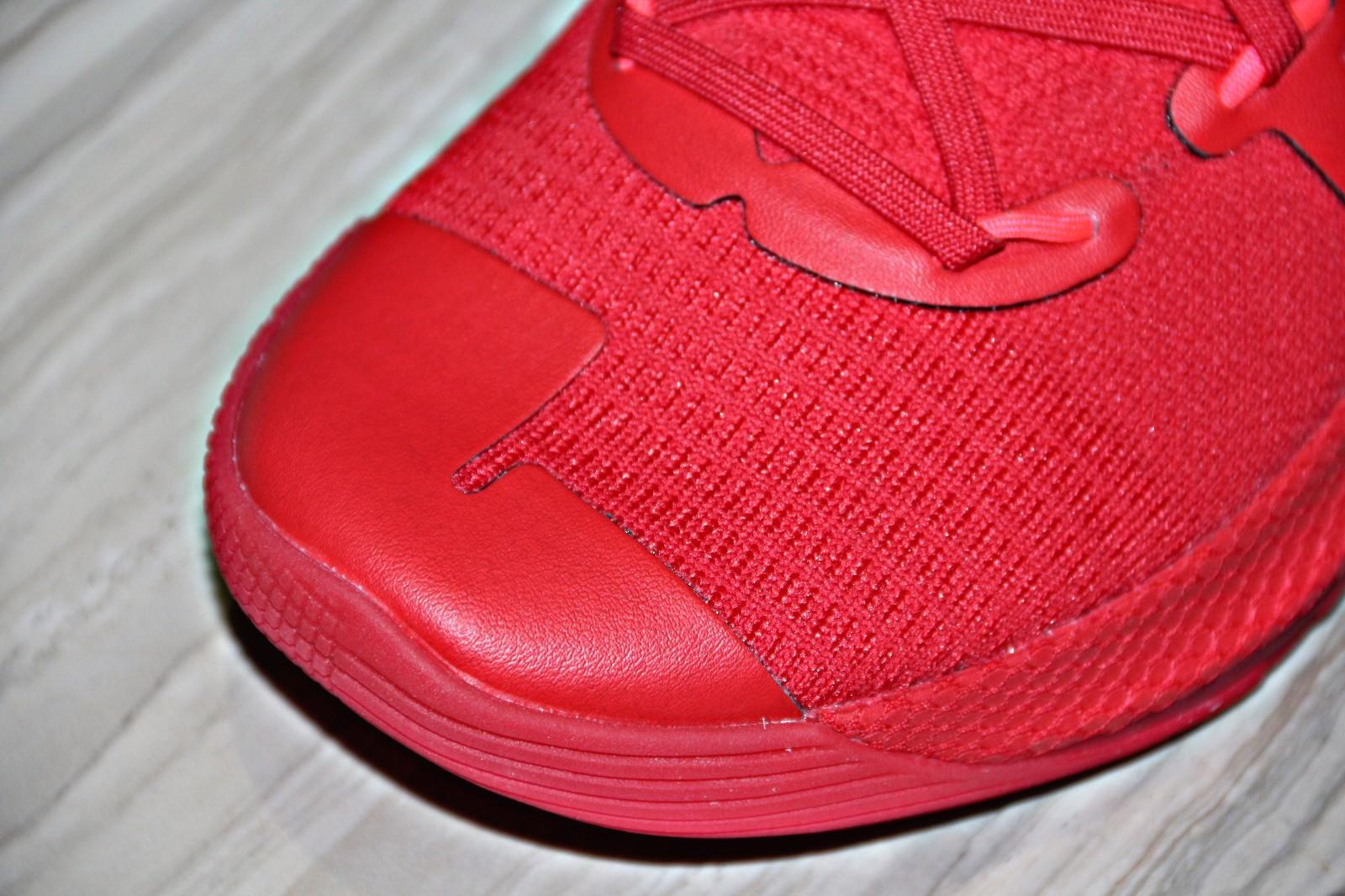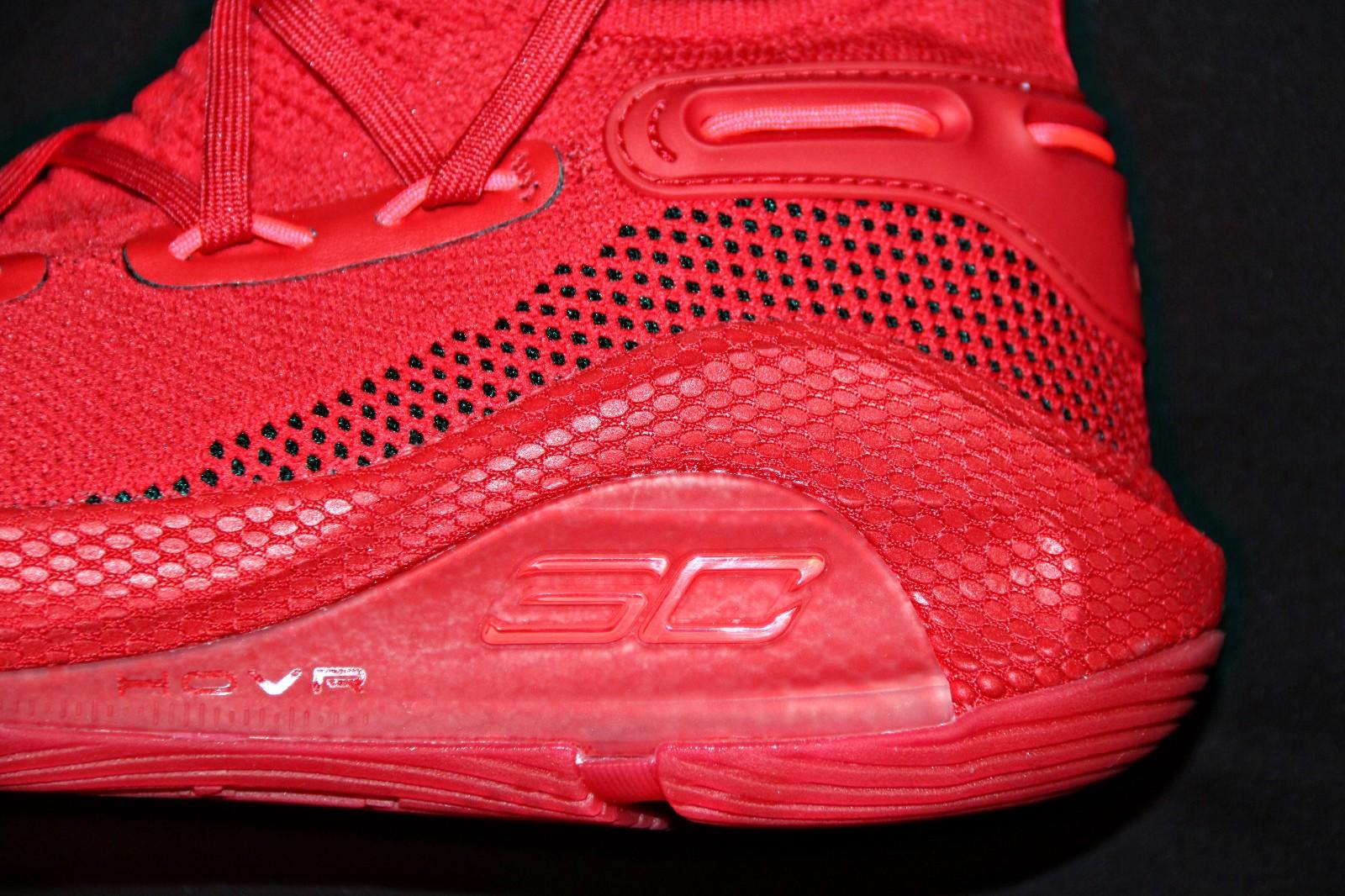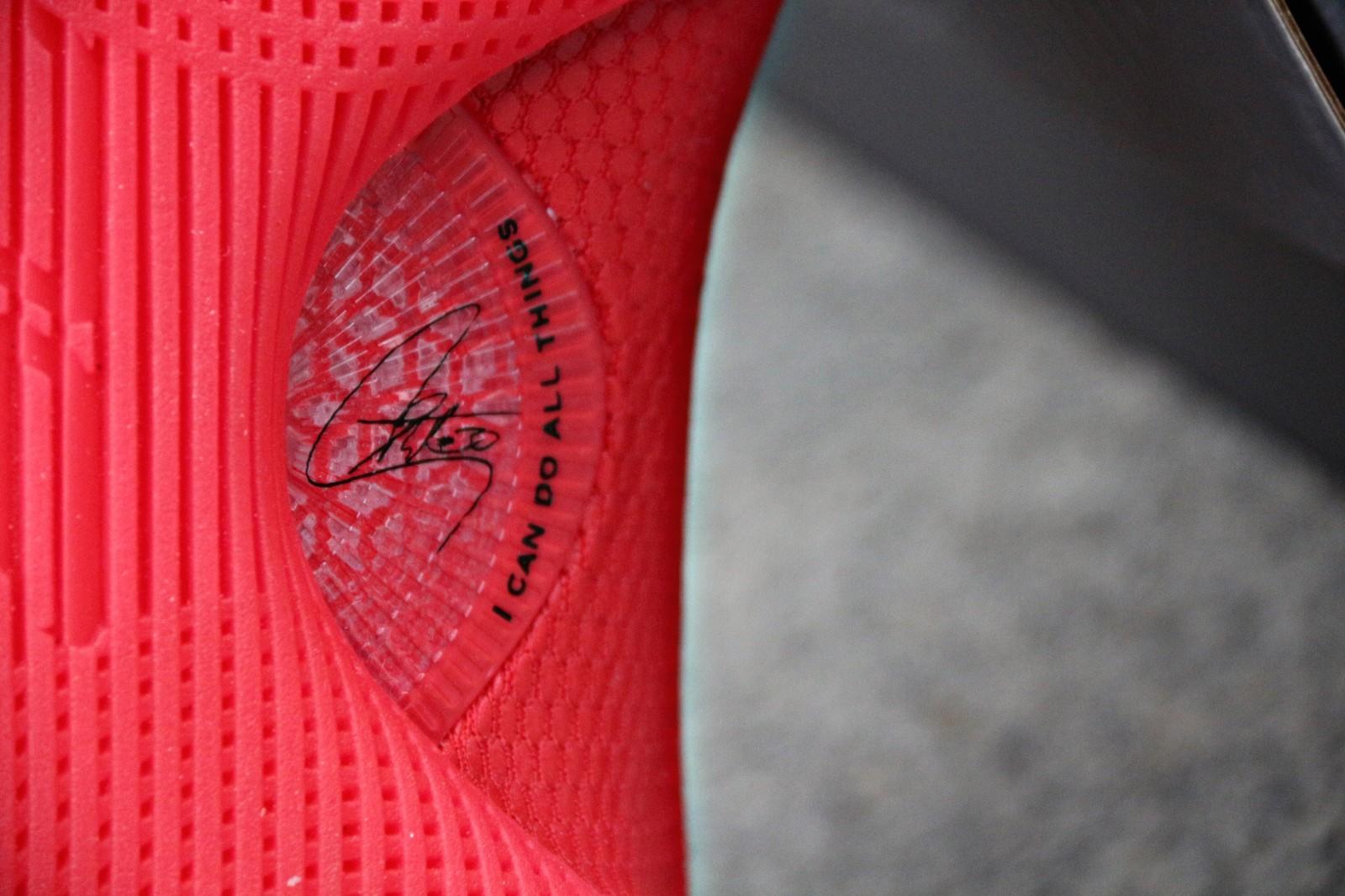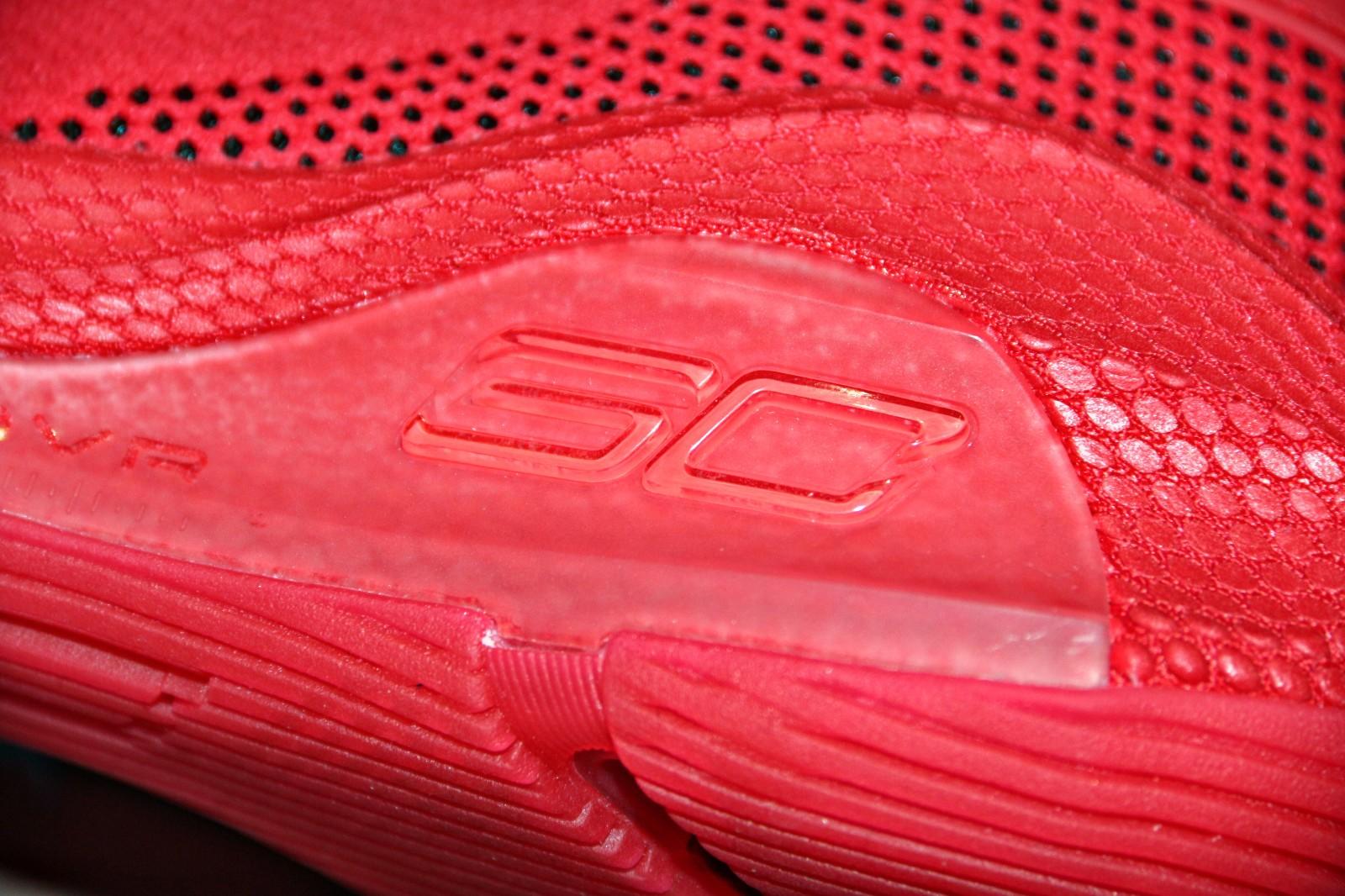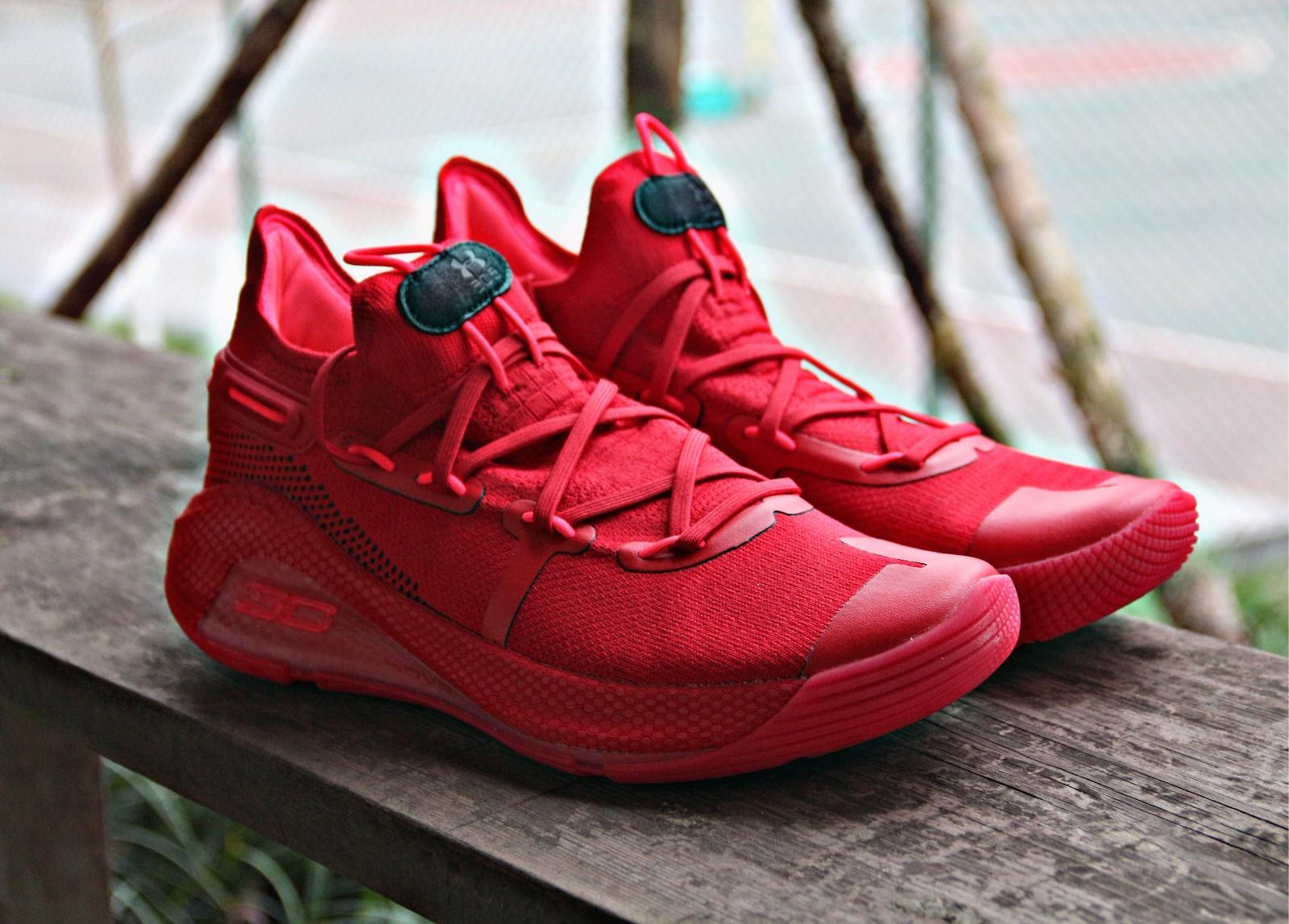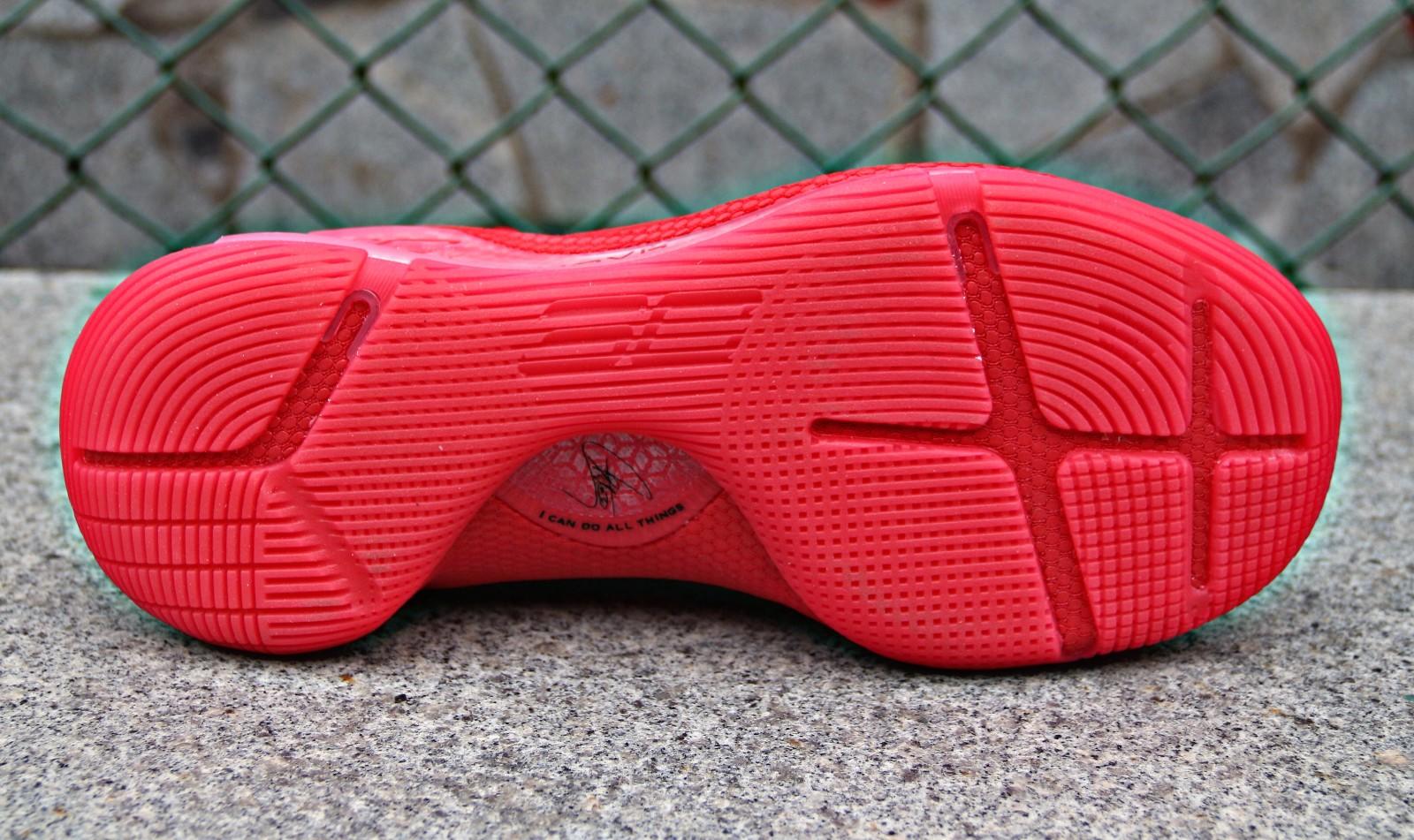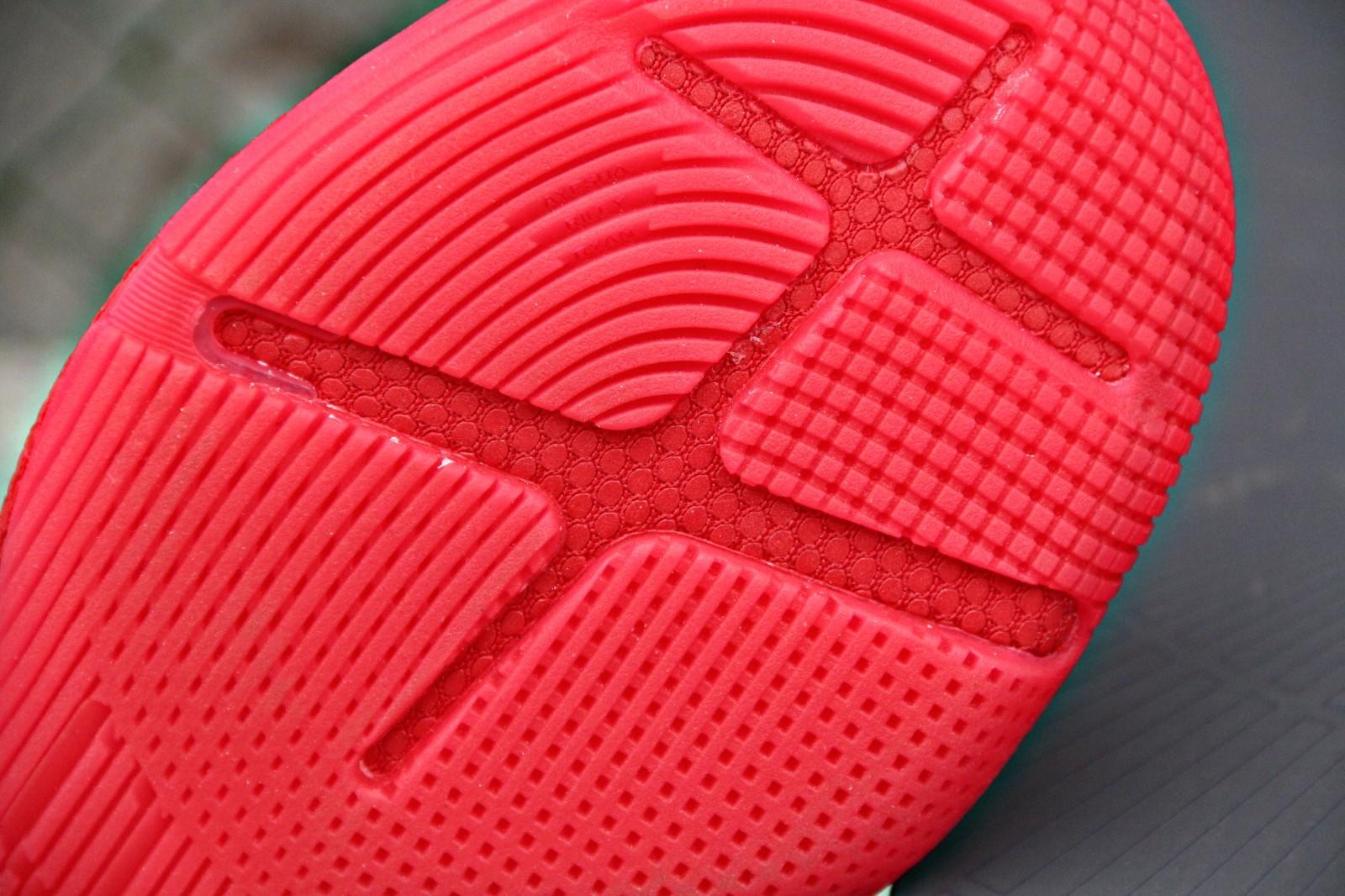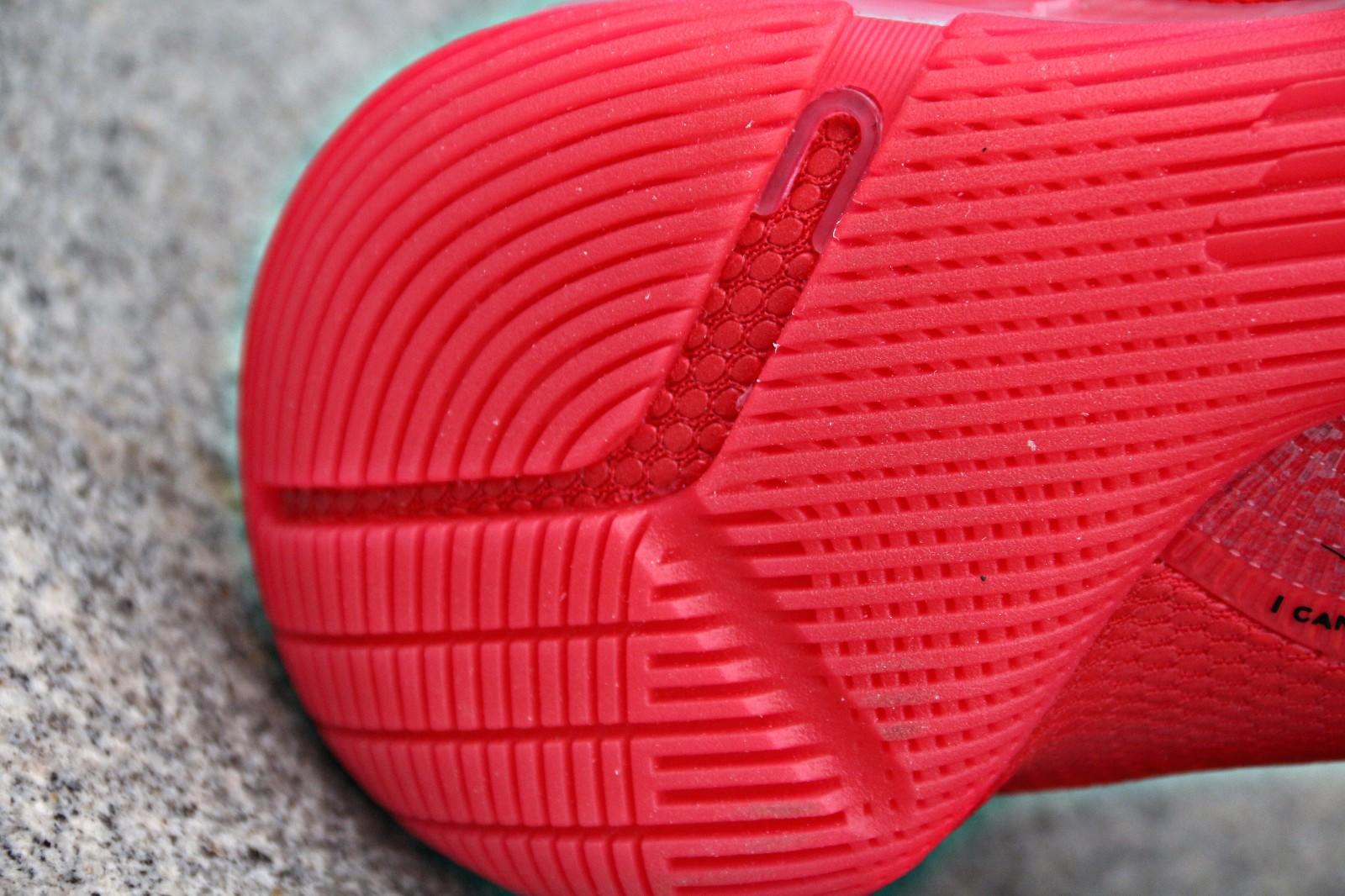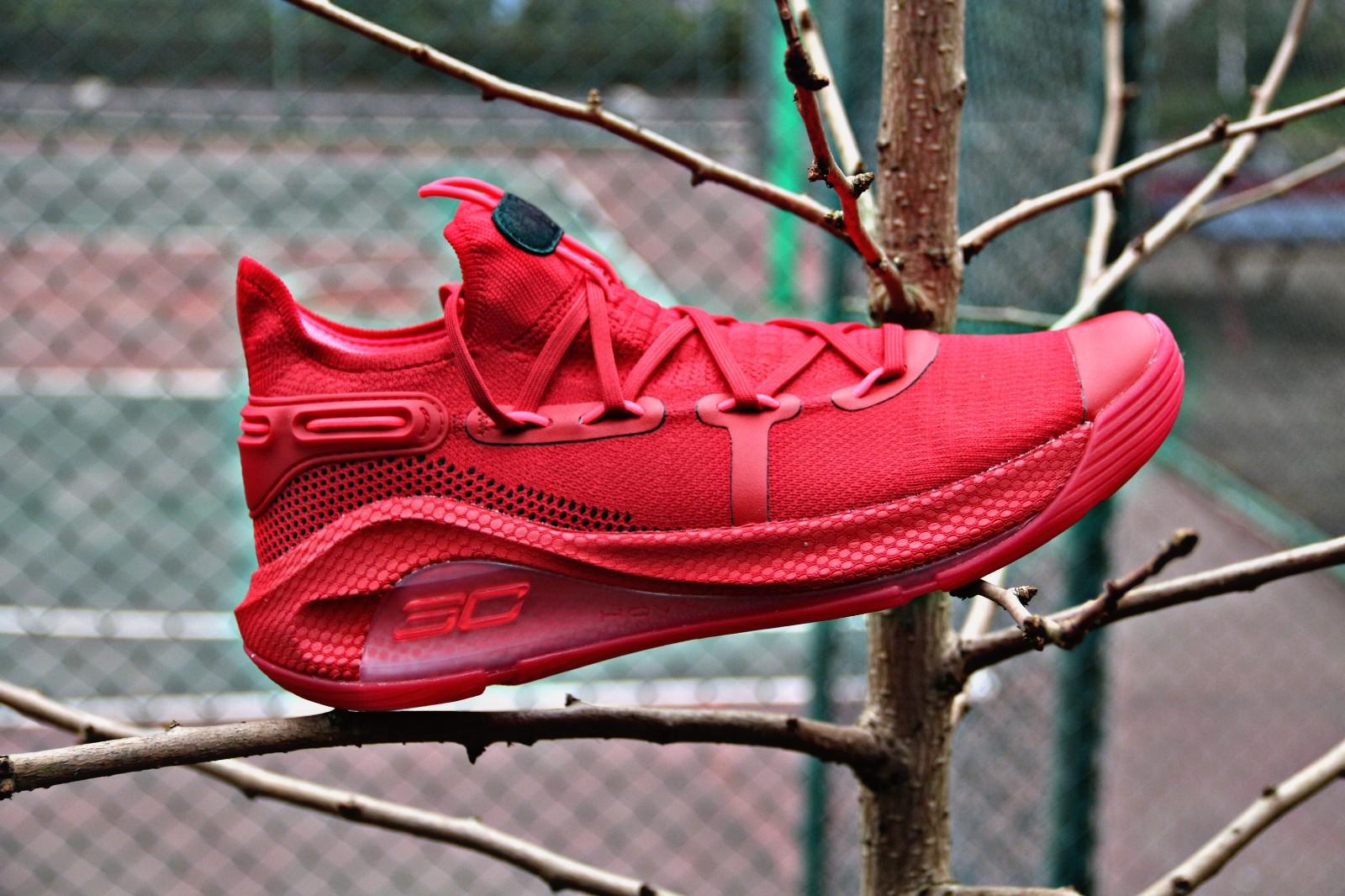 For its durability : When it comes to the durability, Curry 6 performs passably outdoors but in complex environment, there may be some material loss.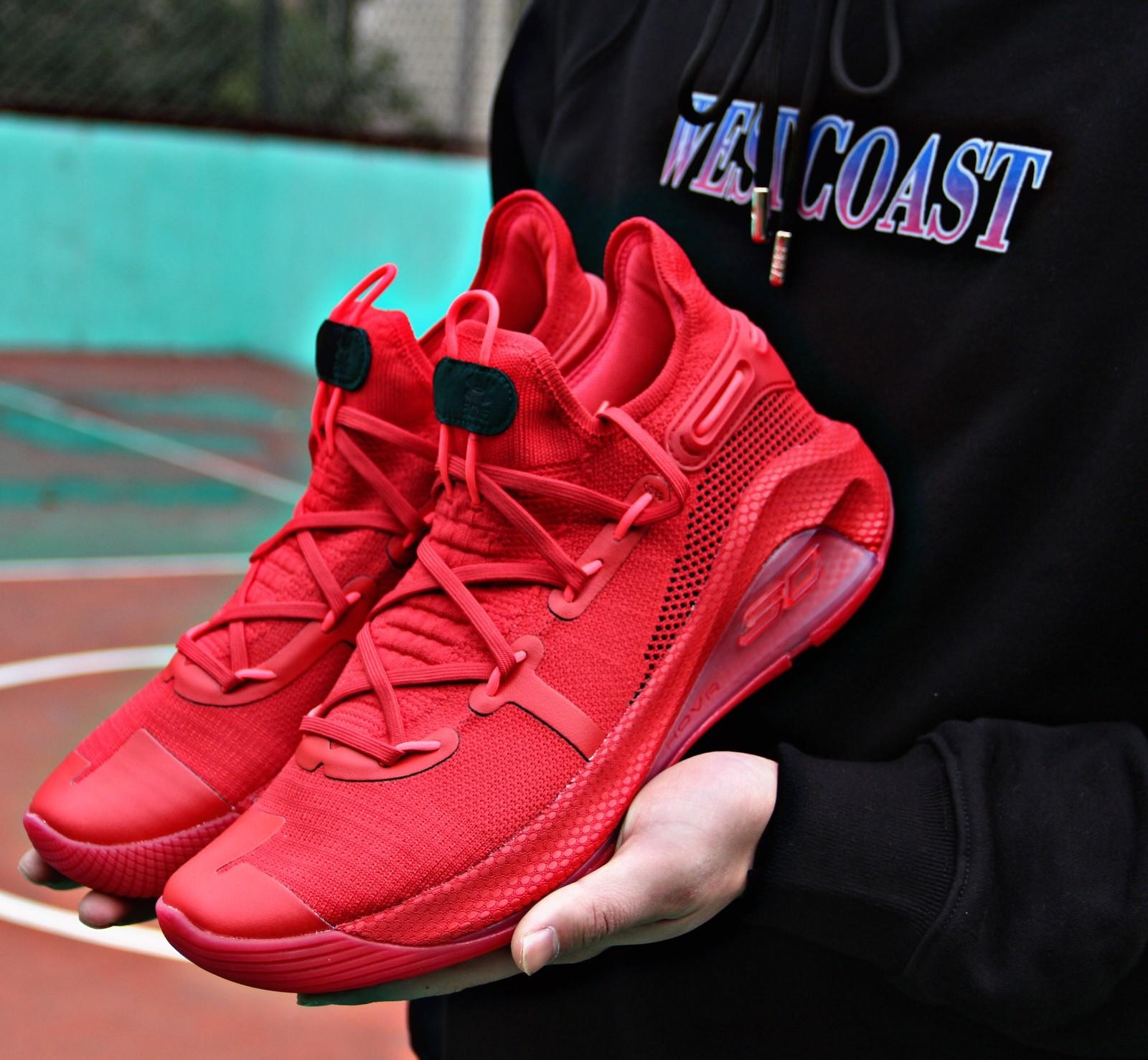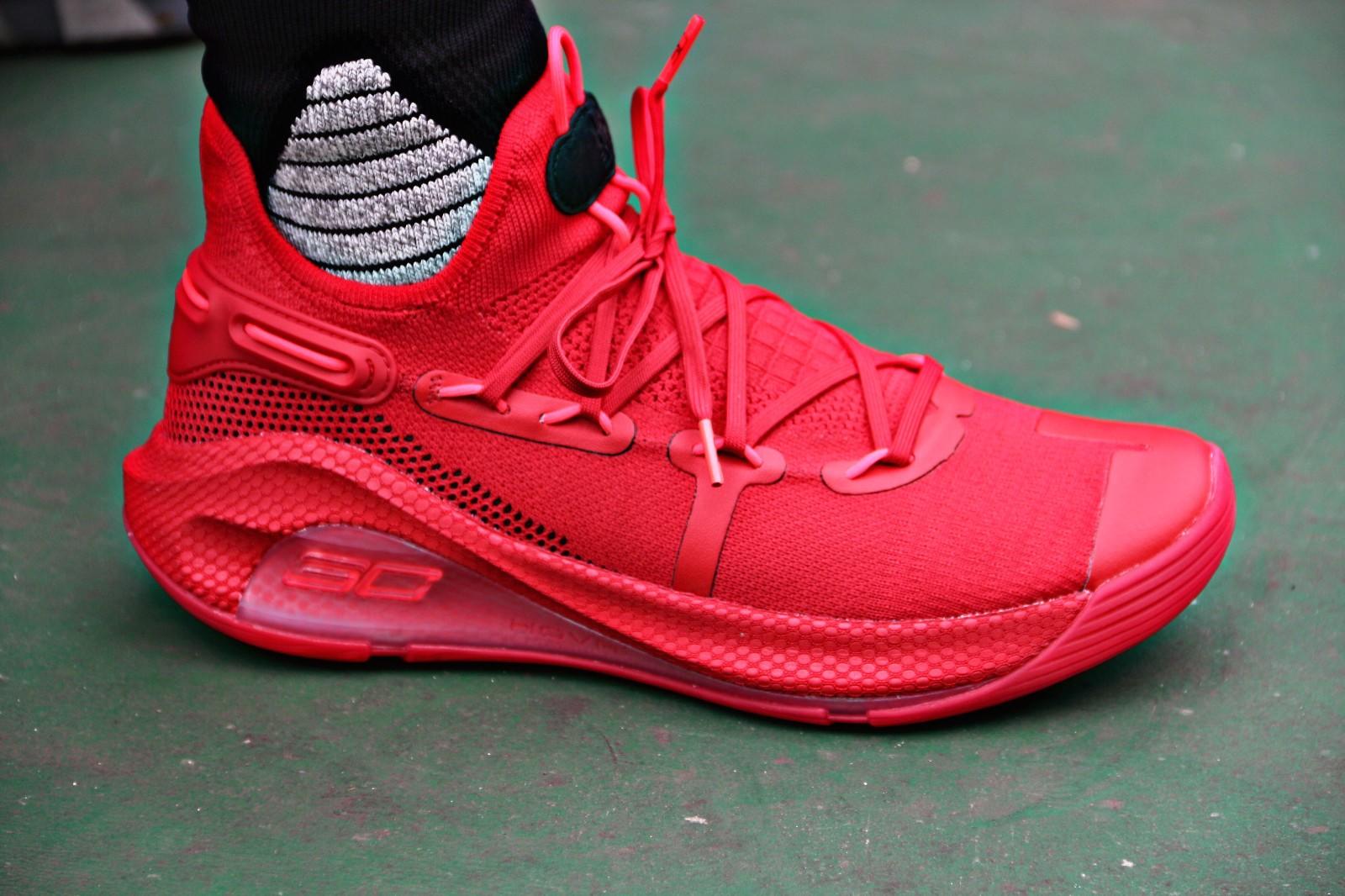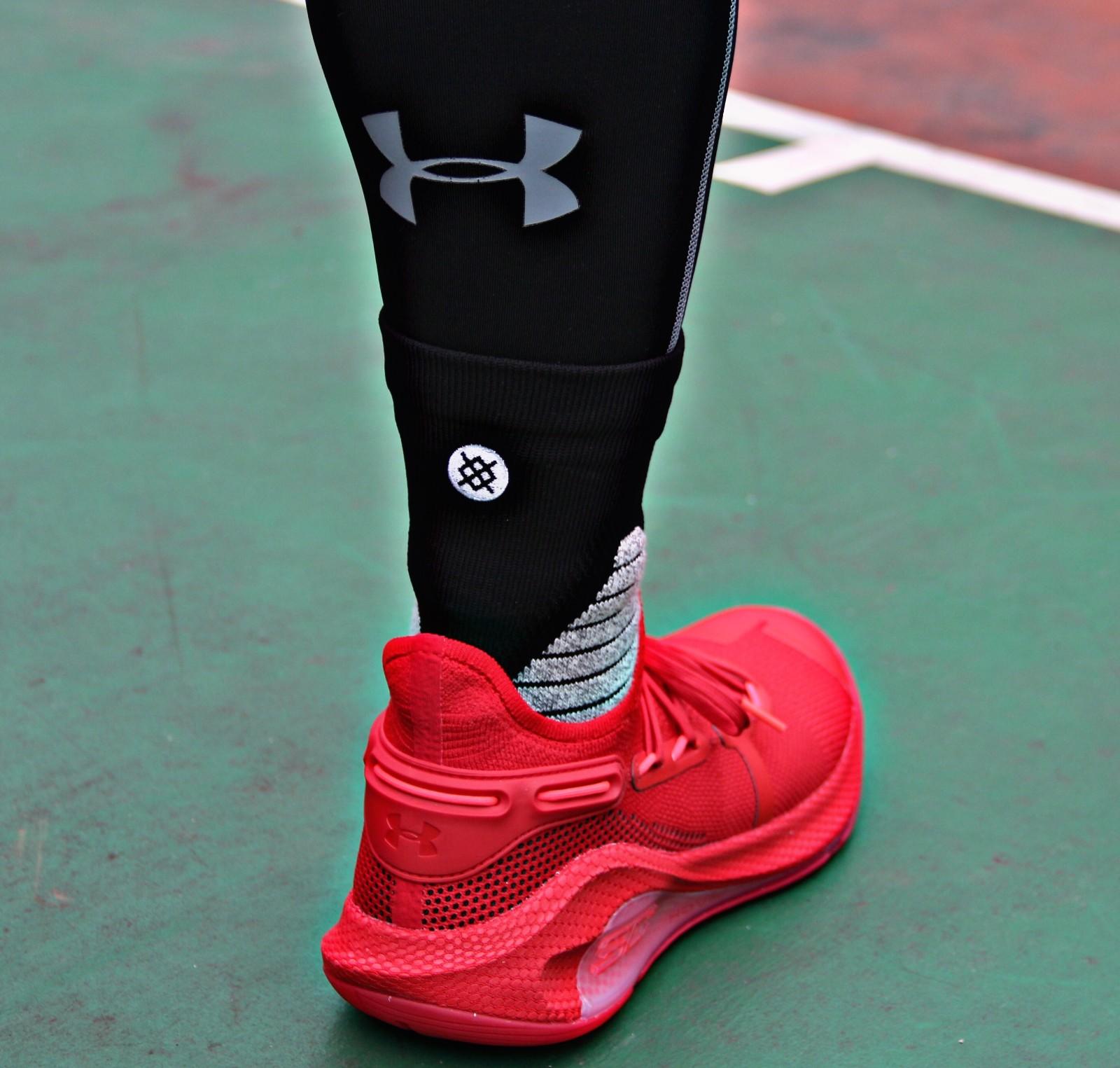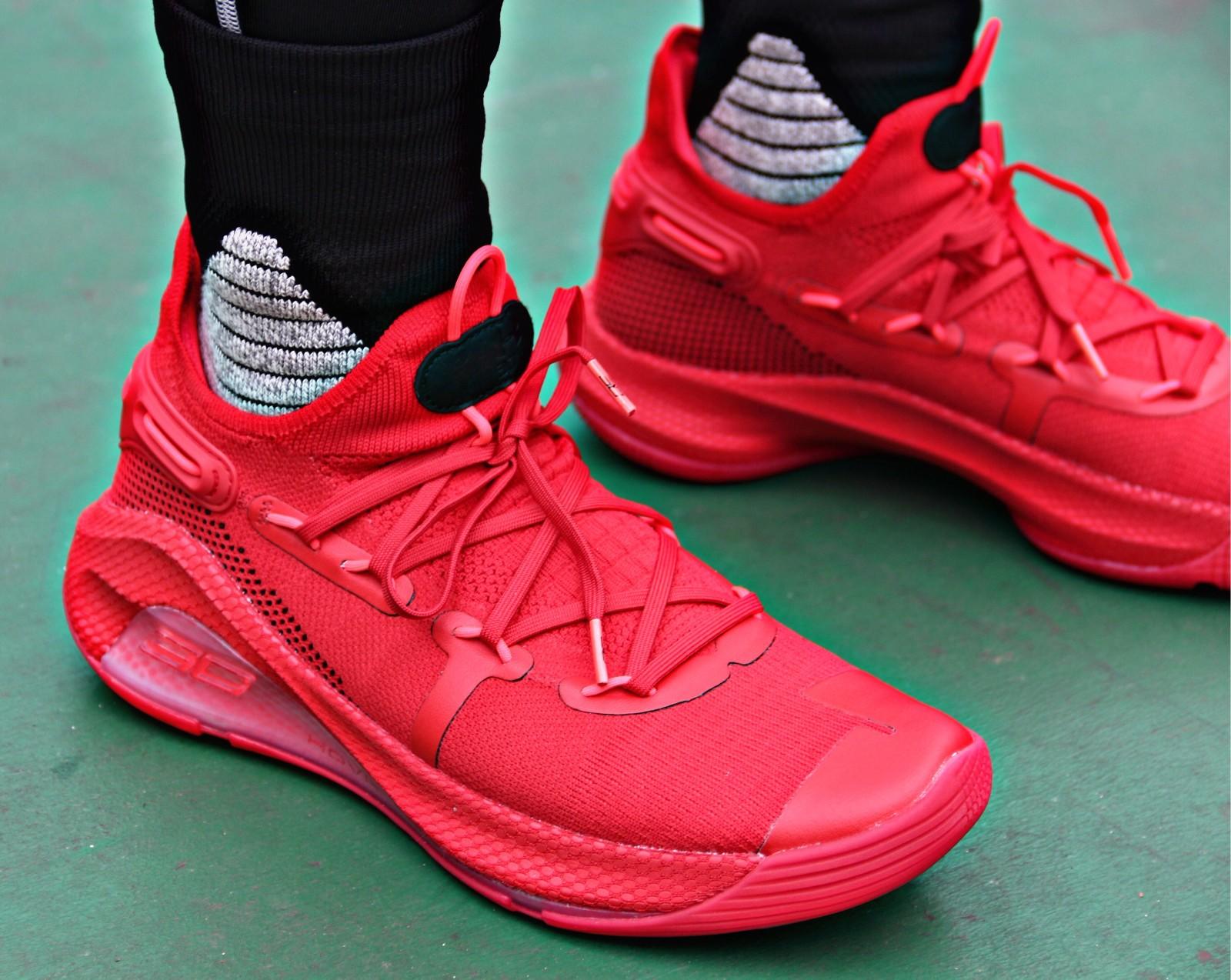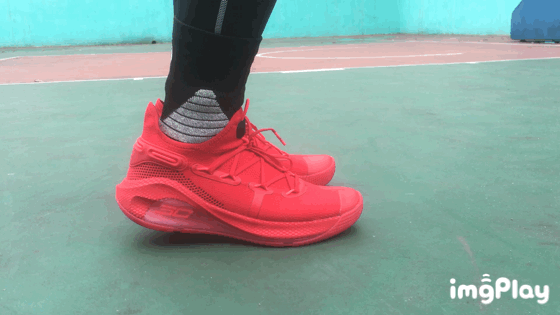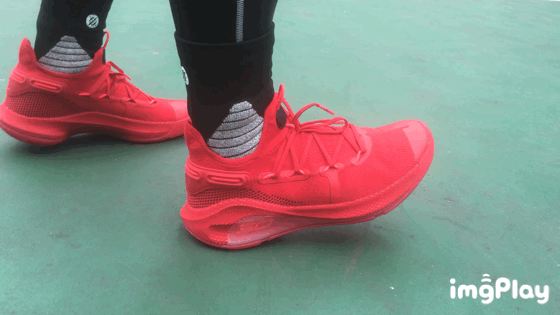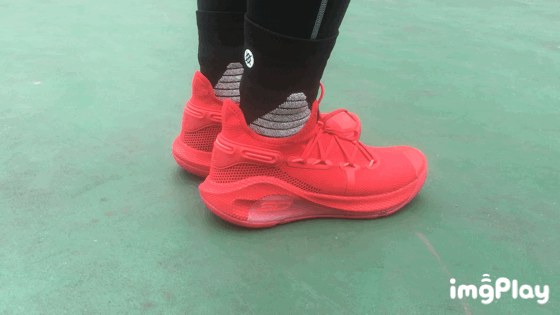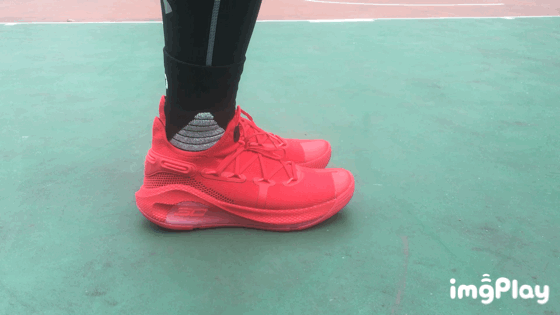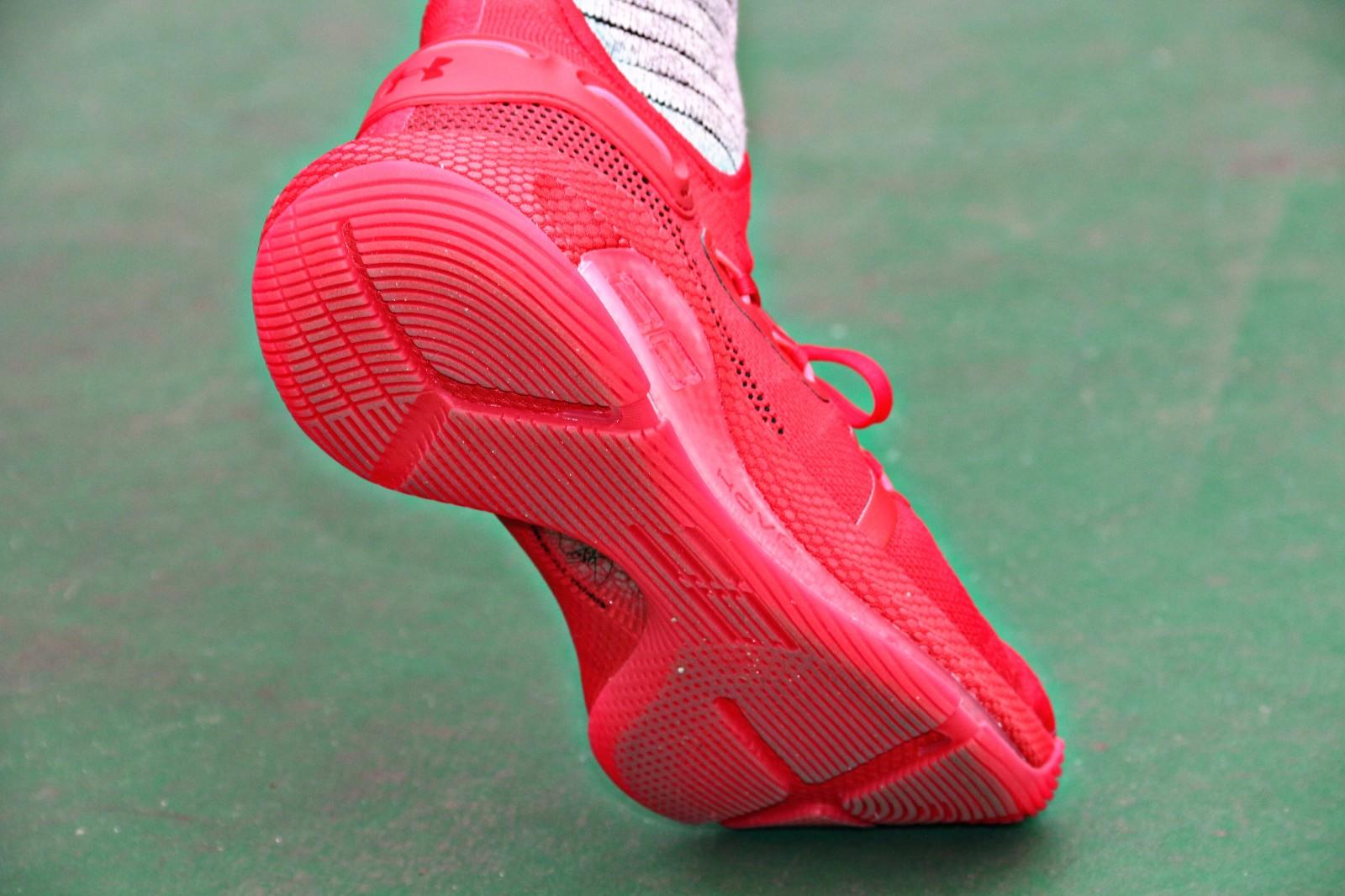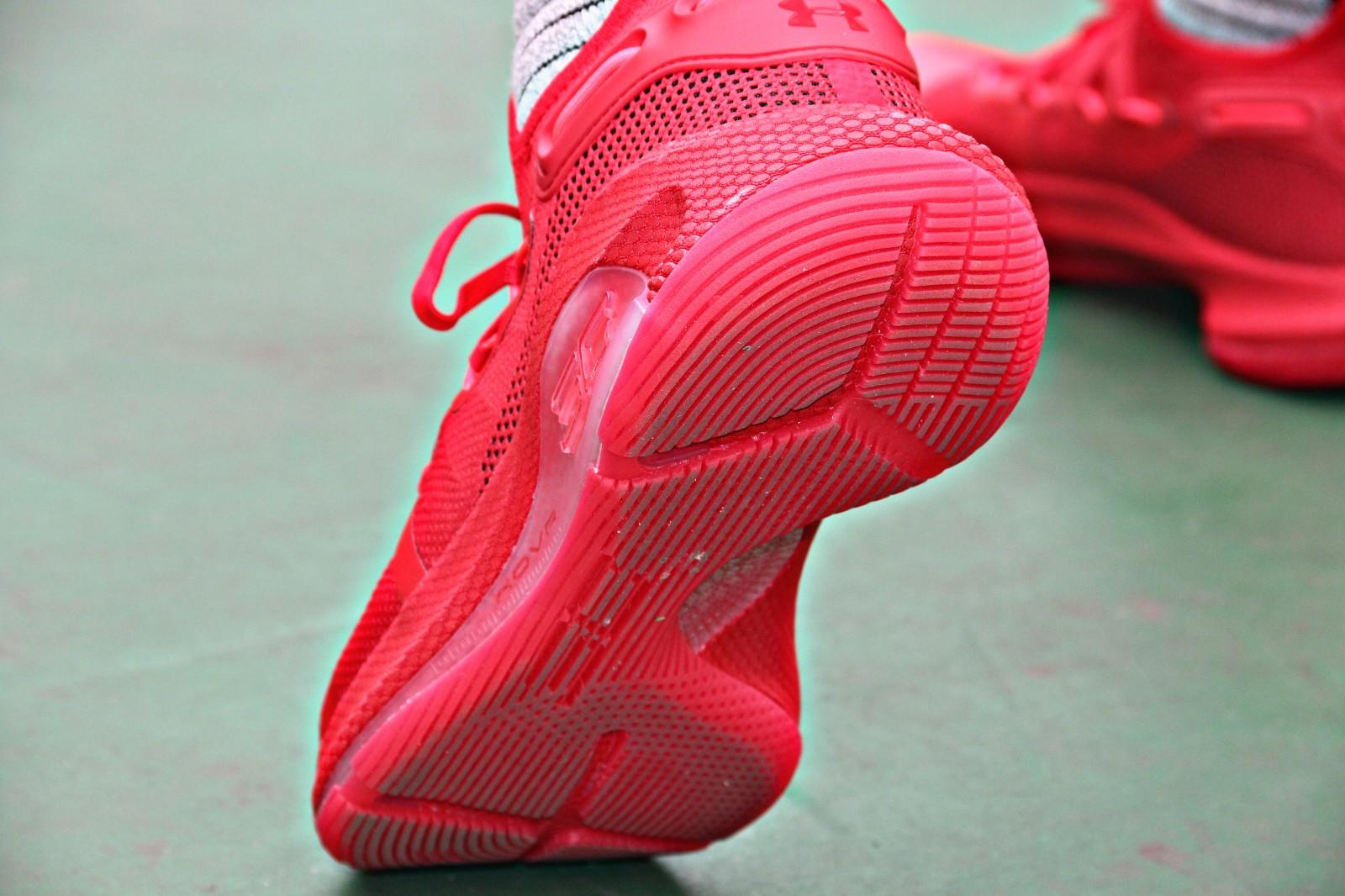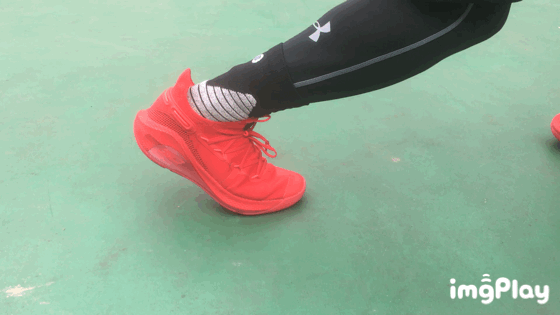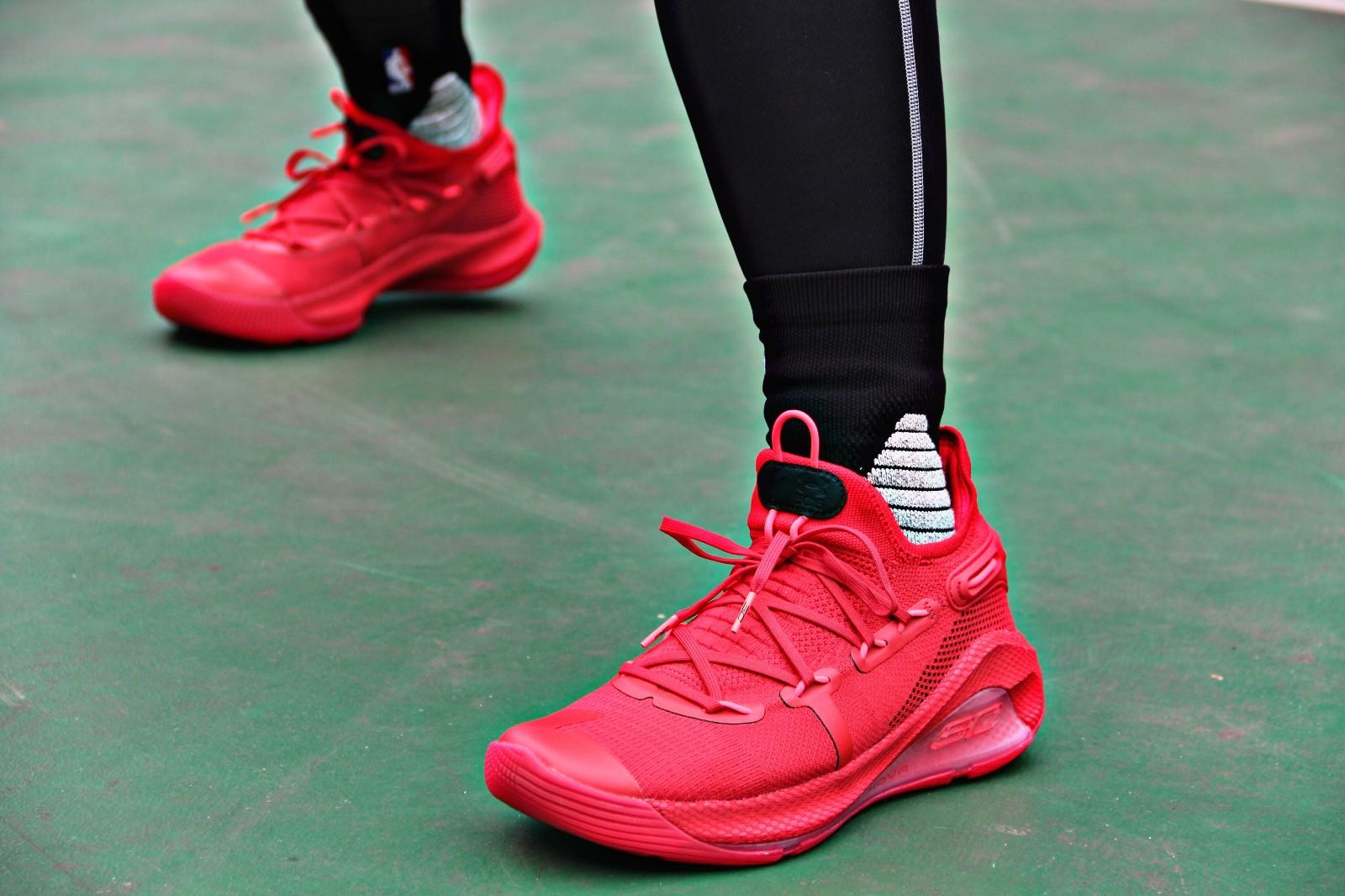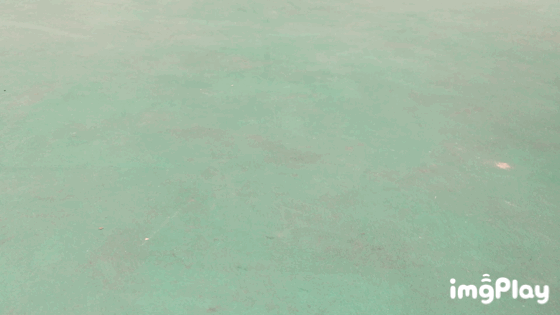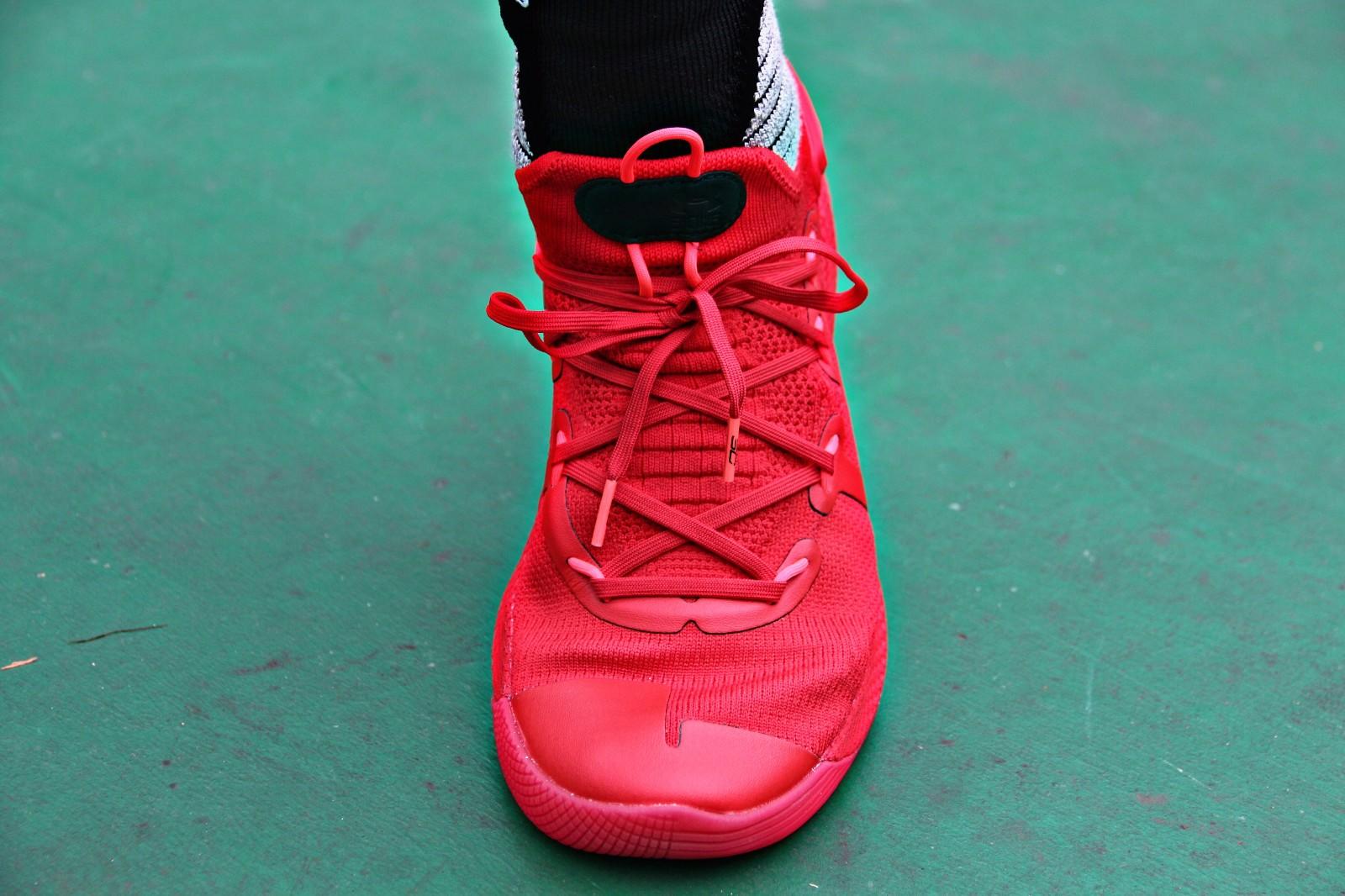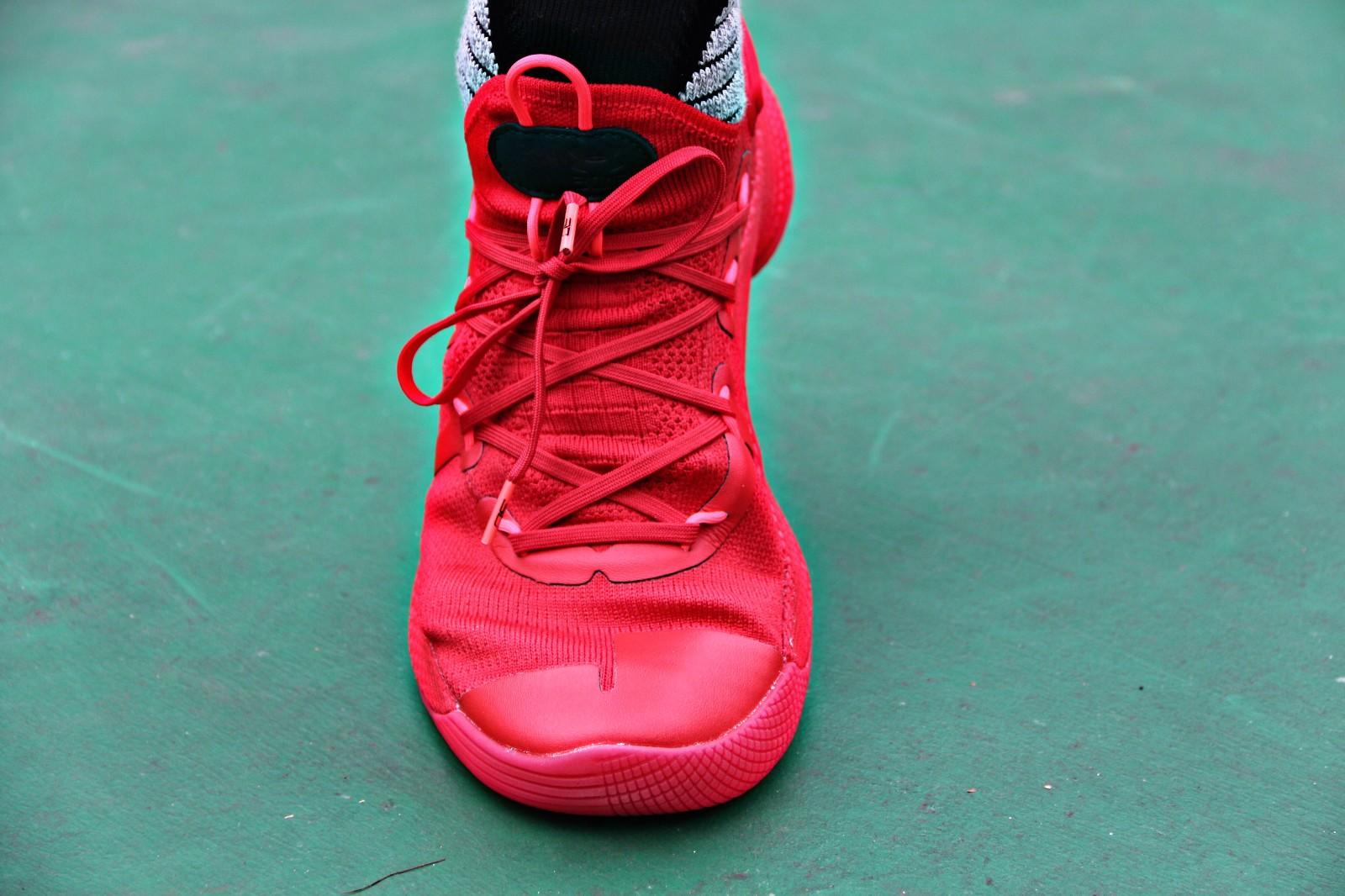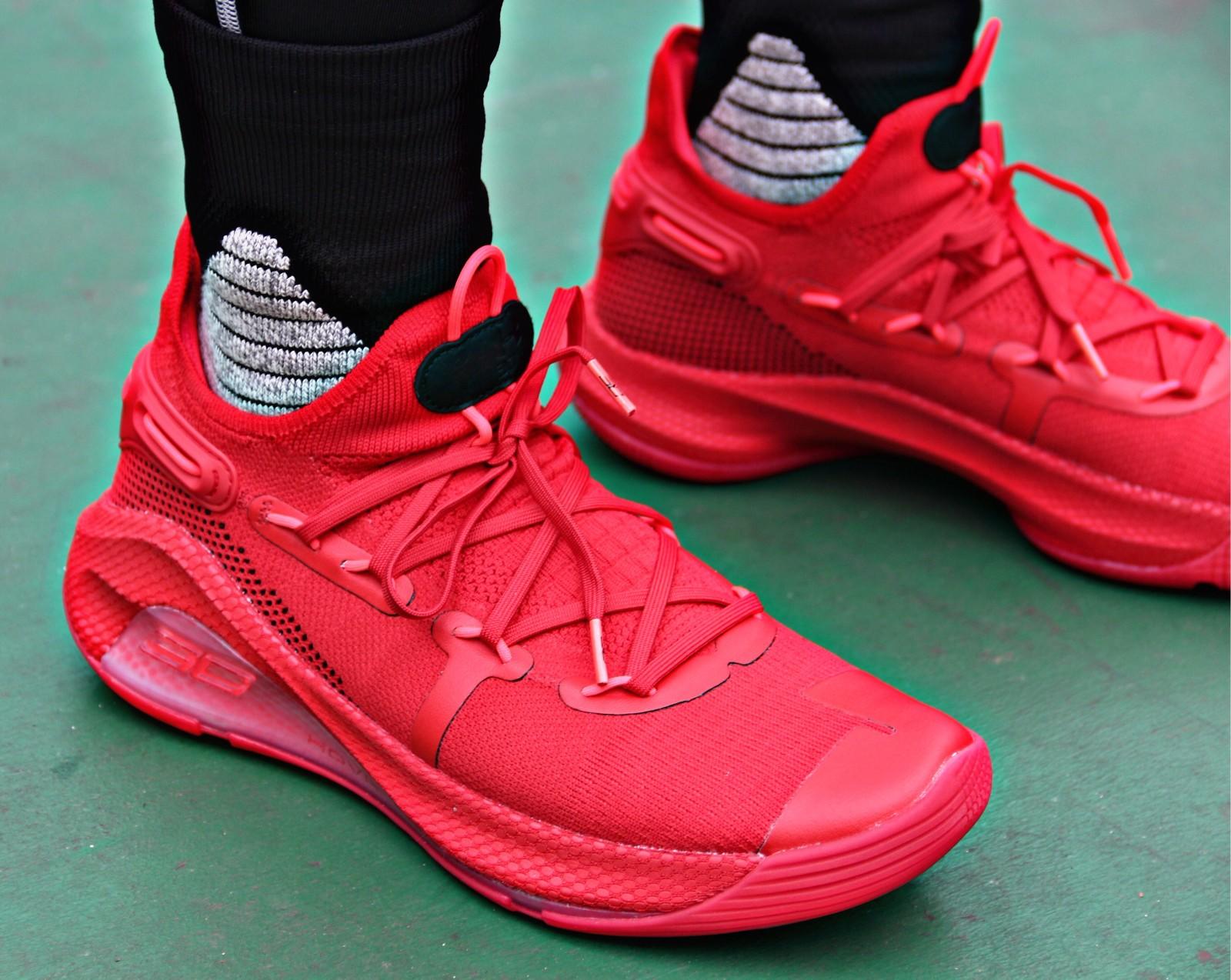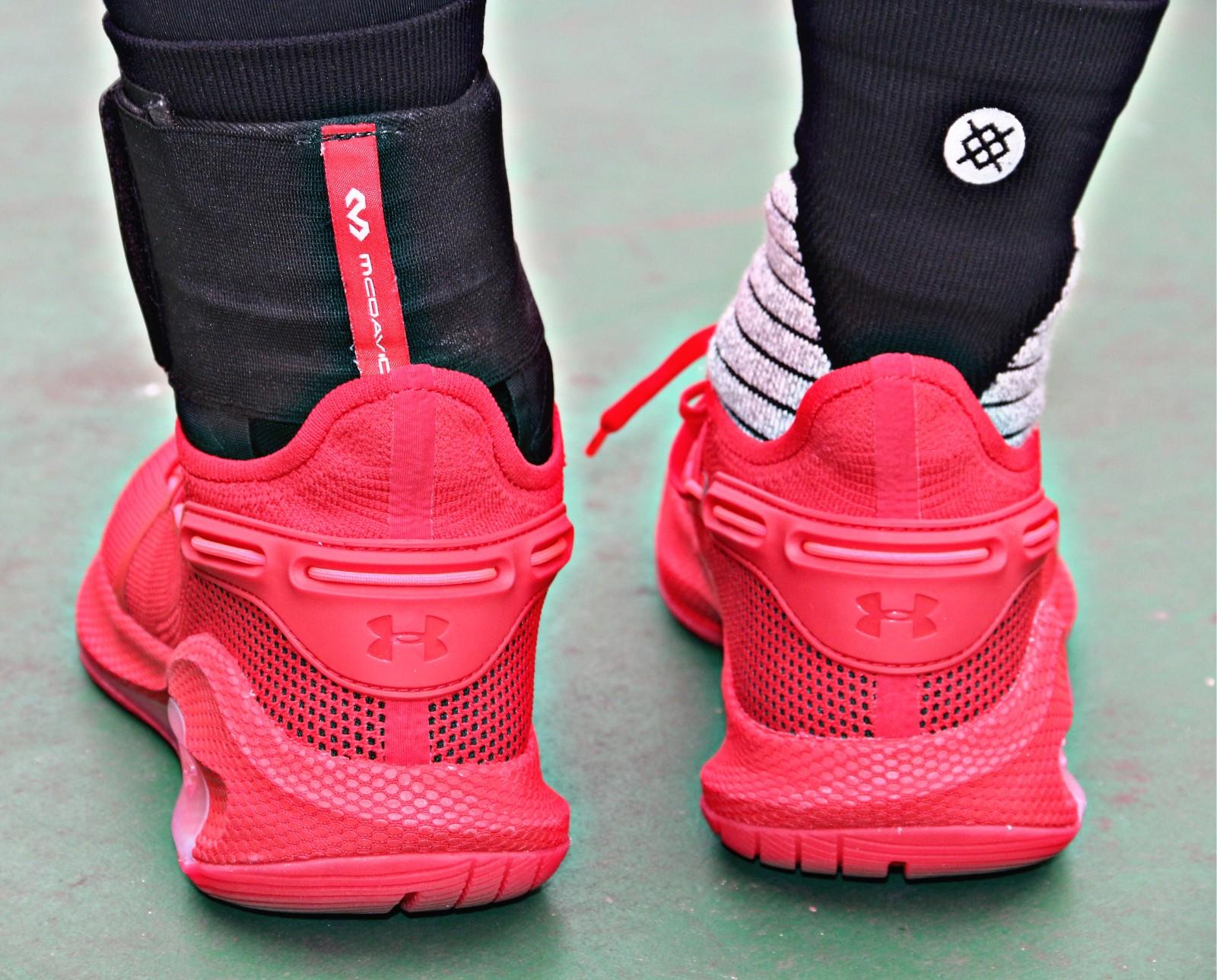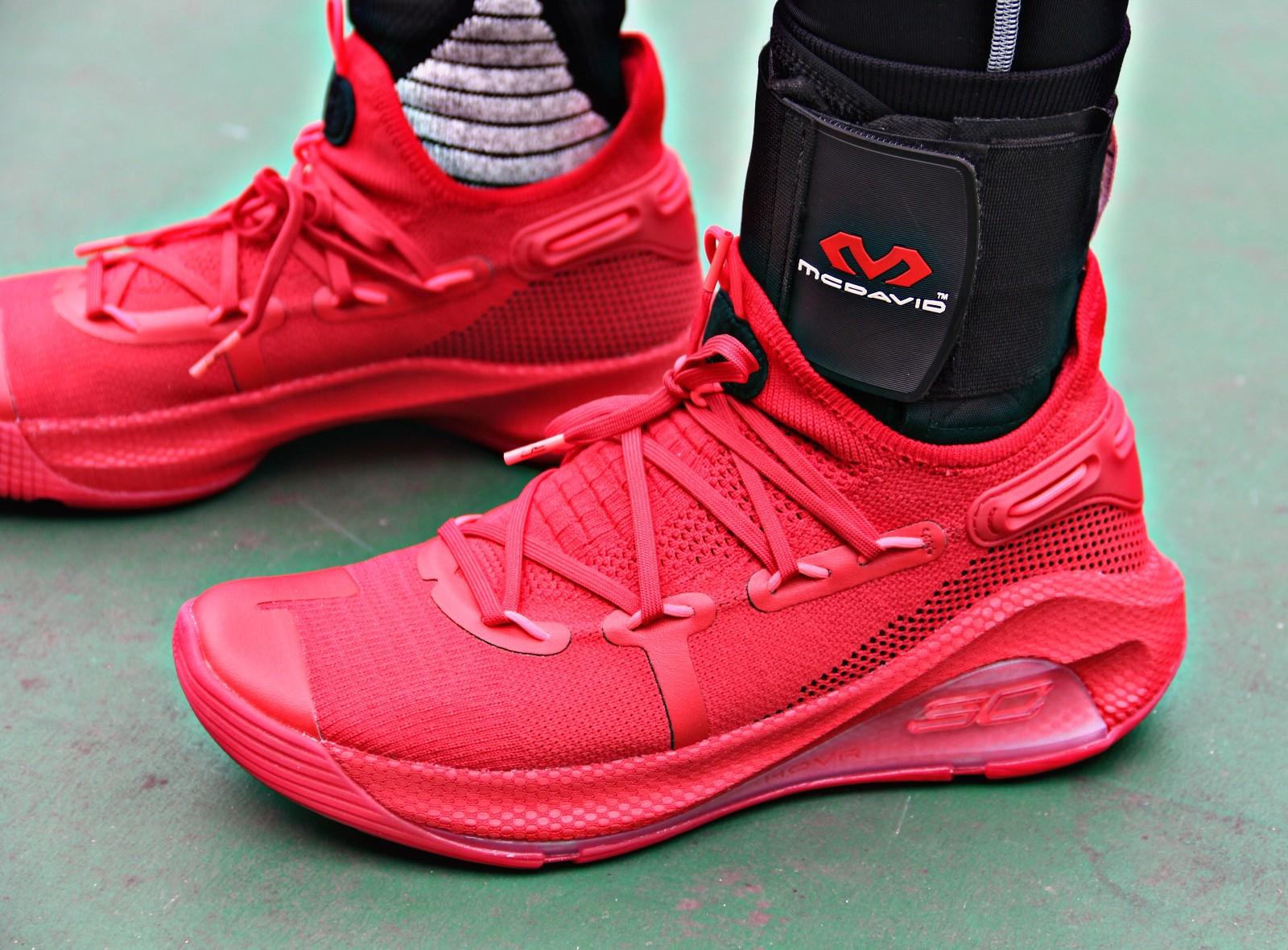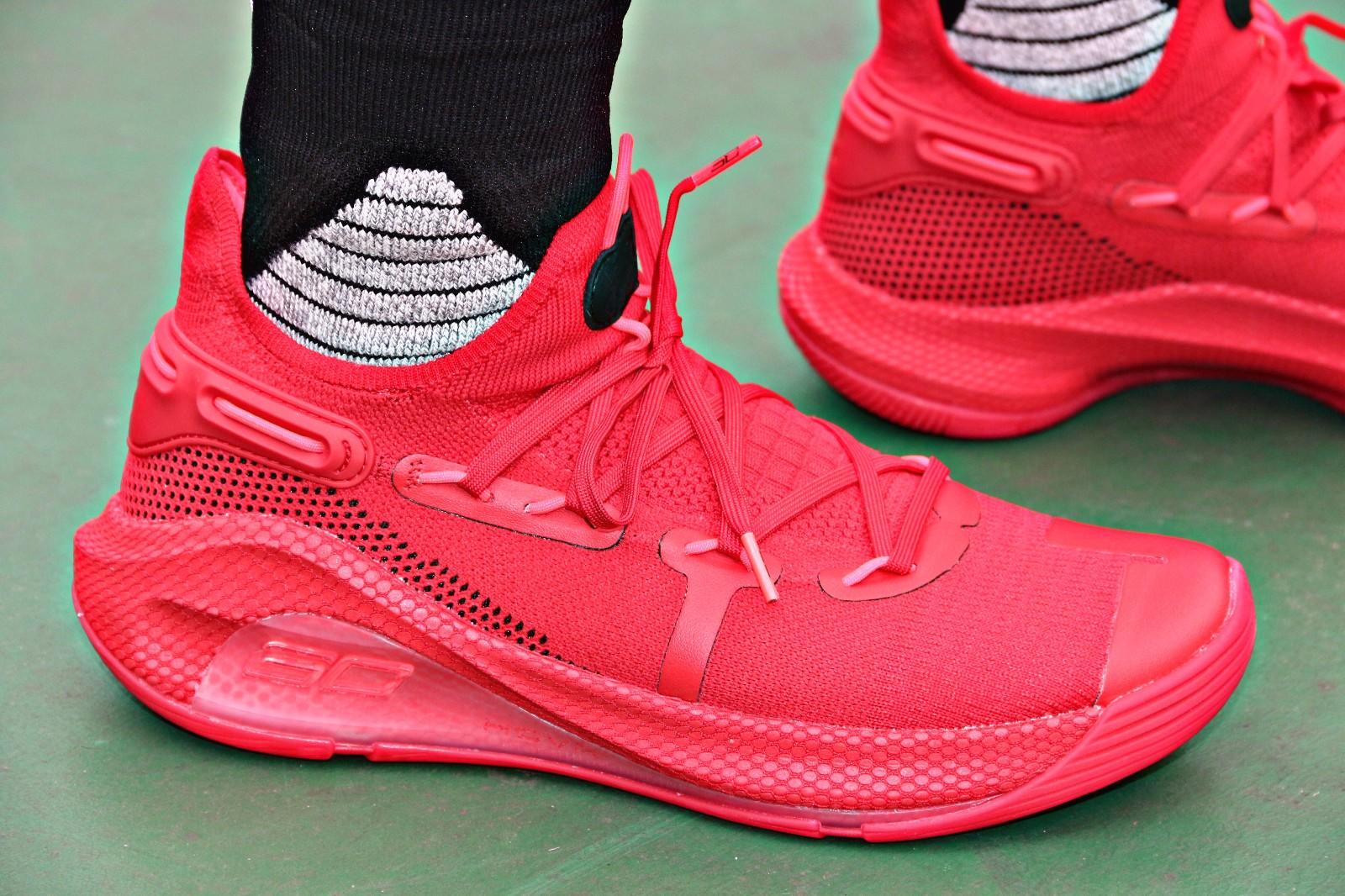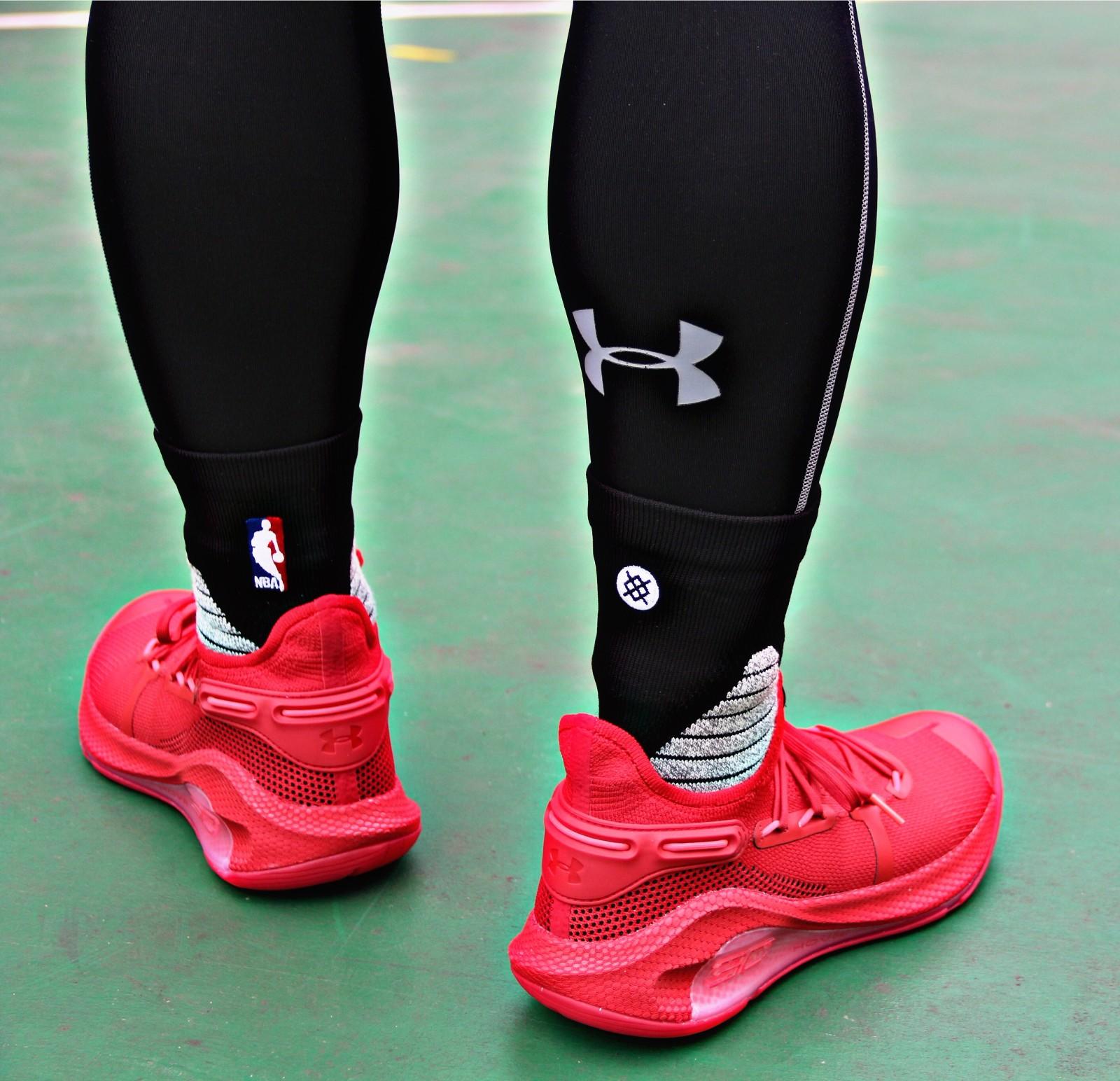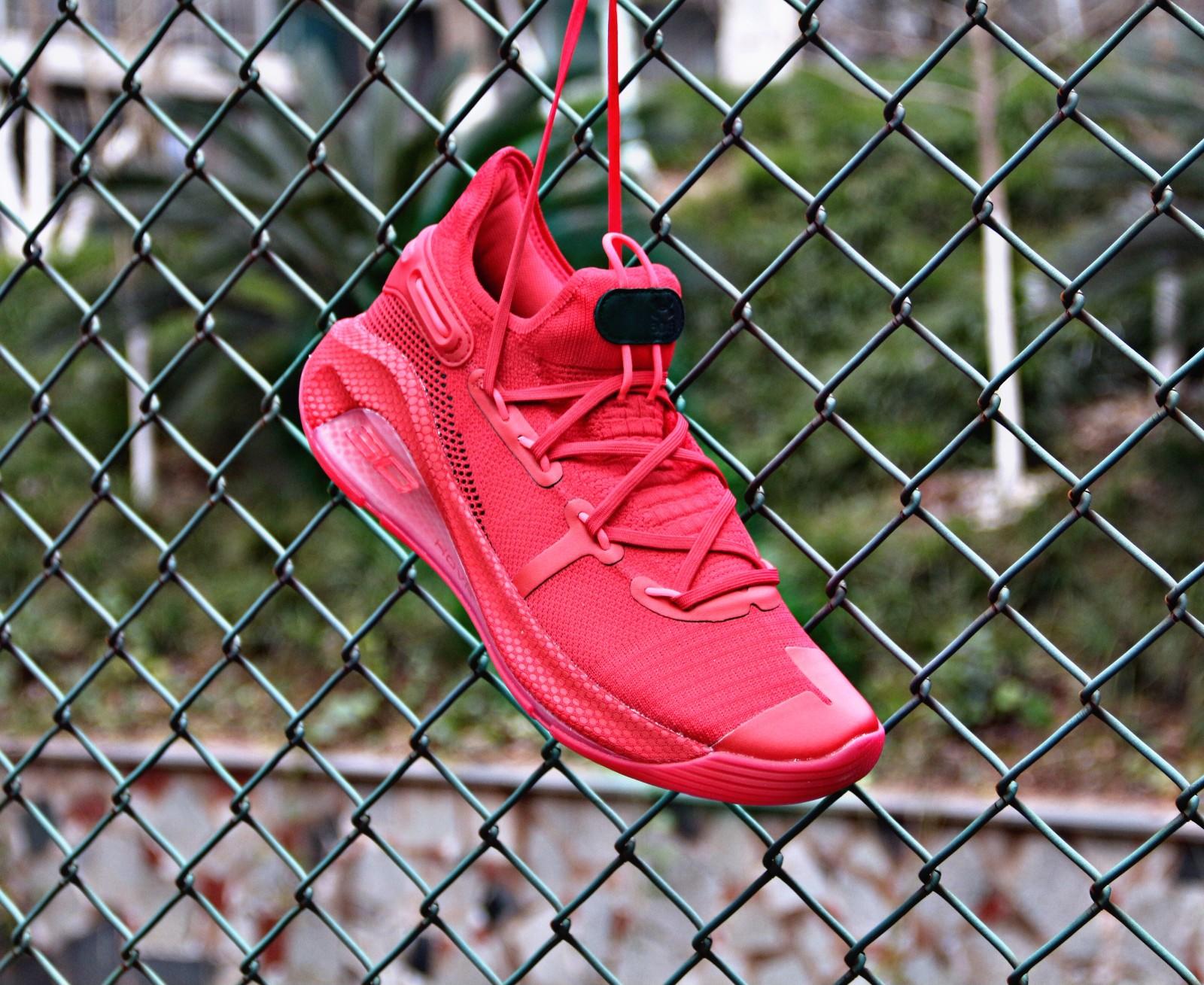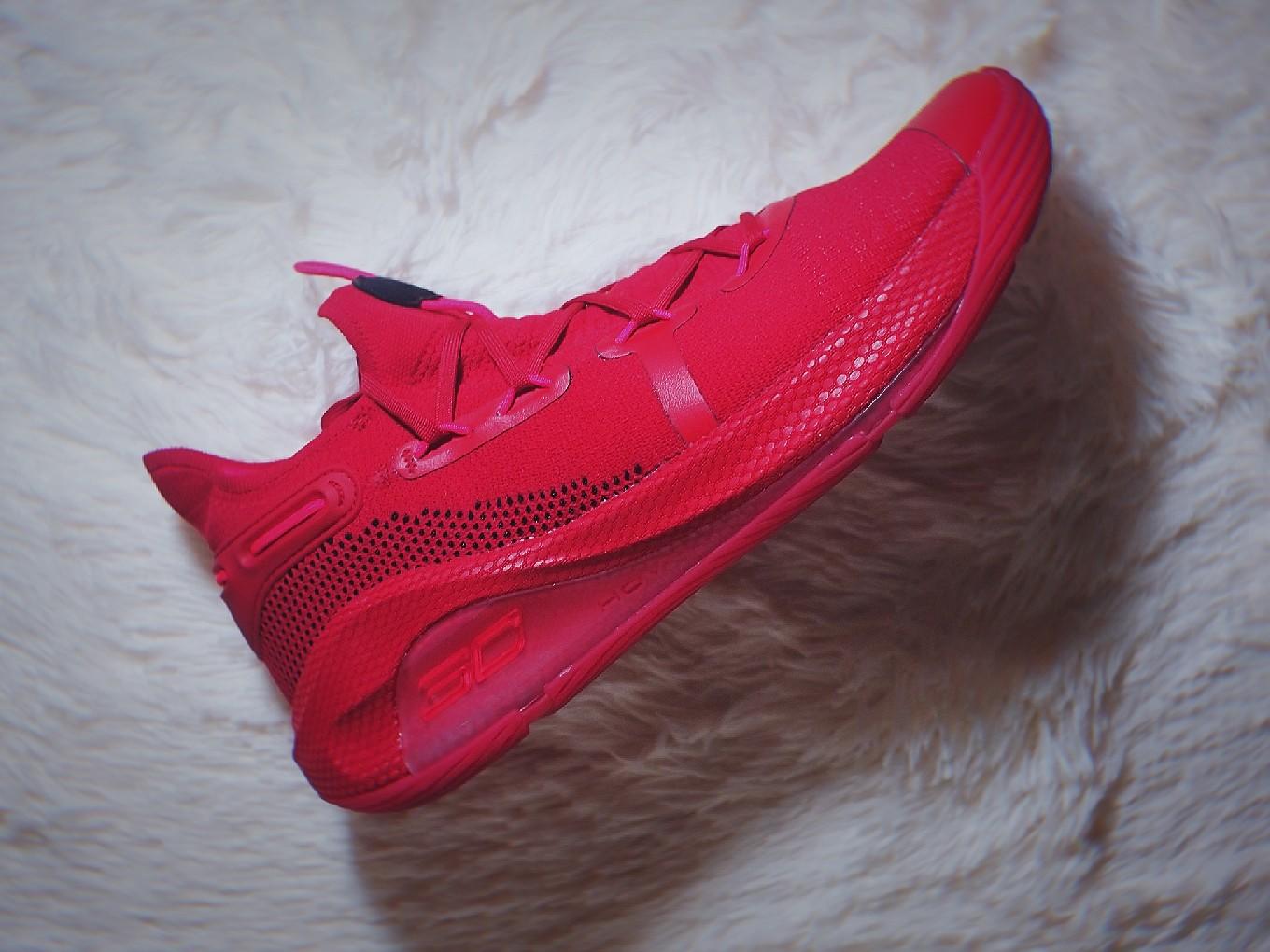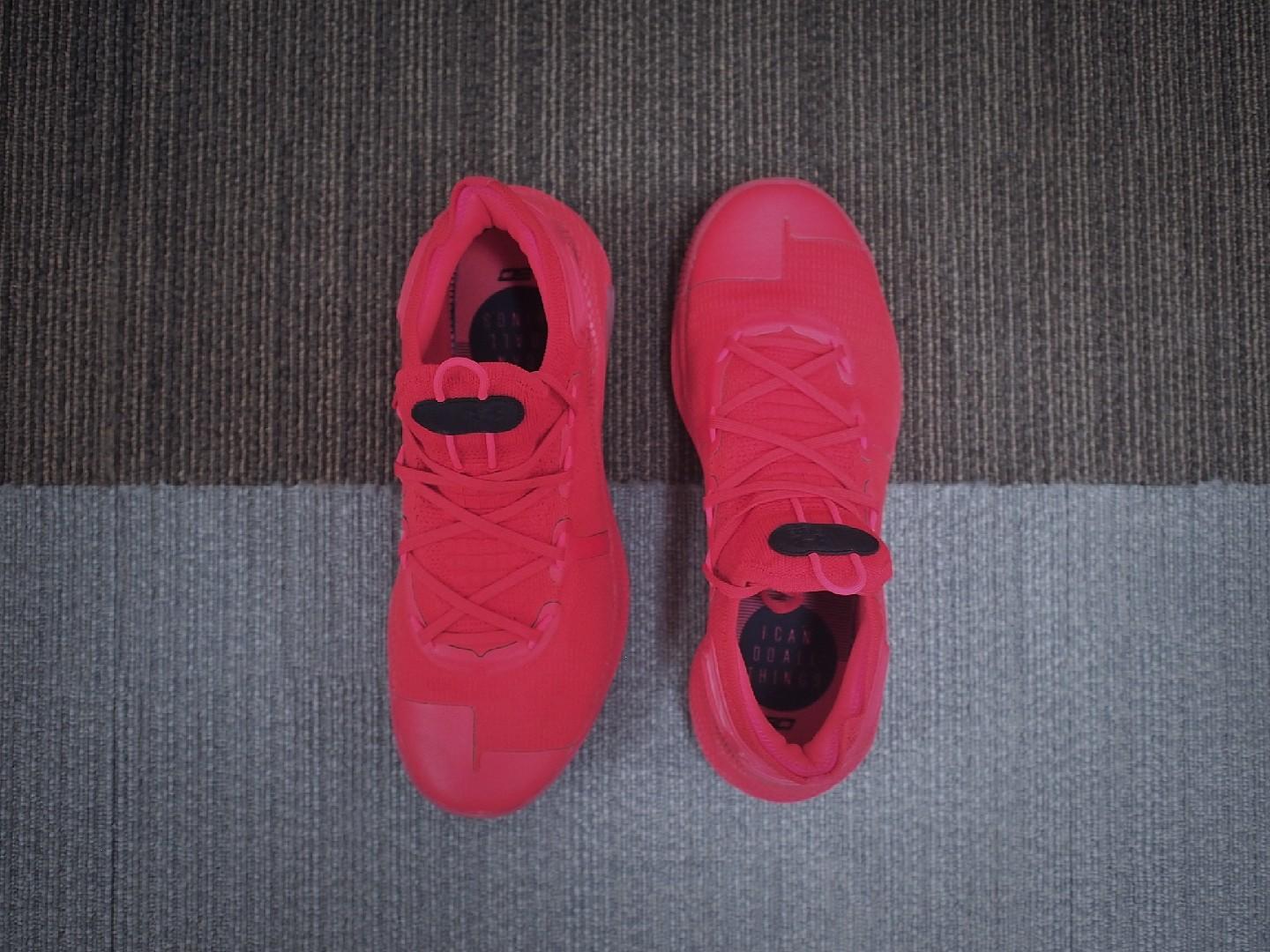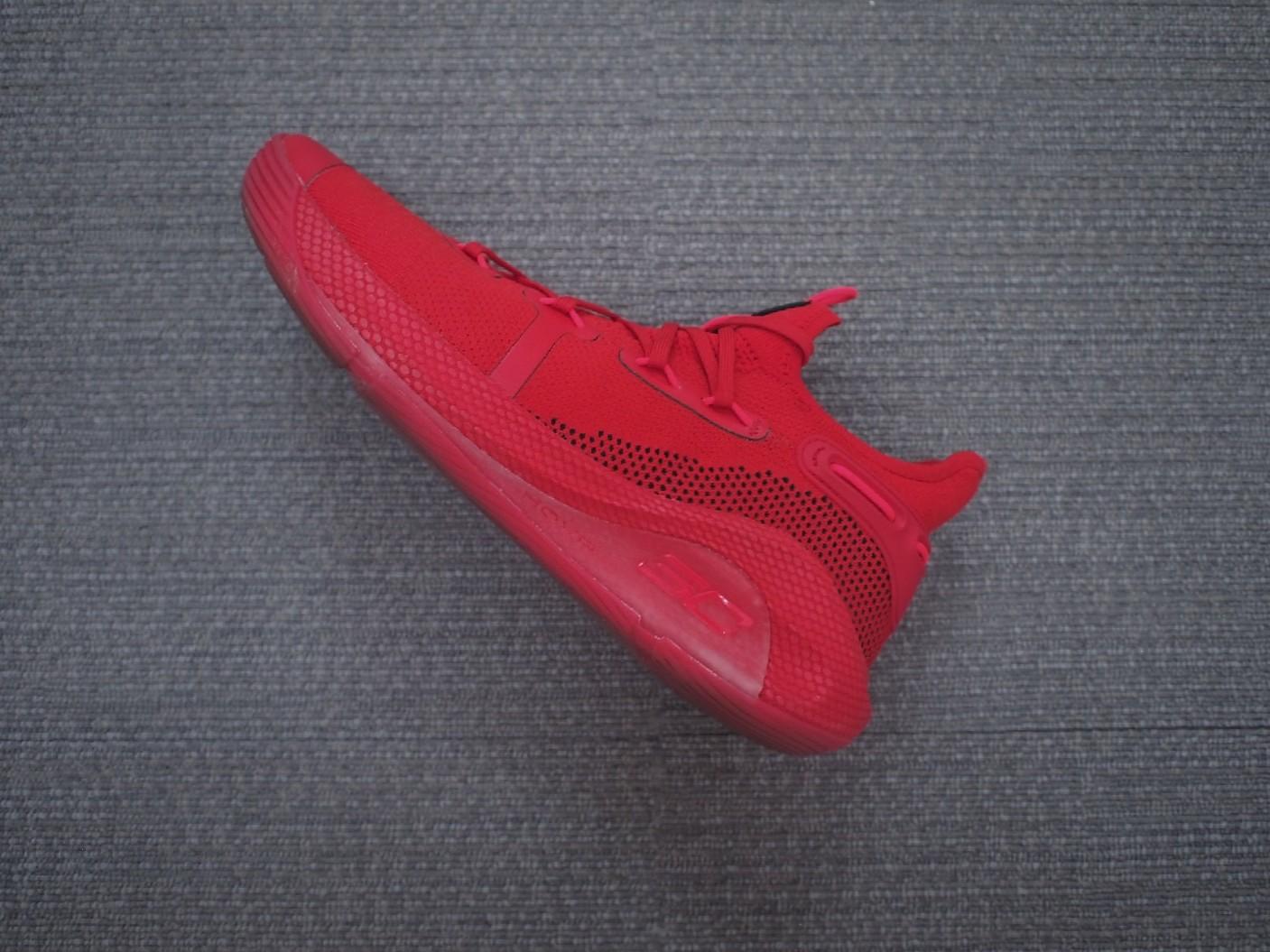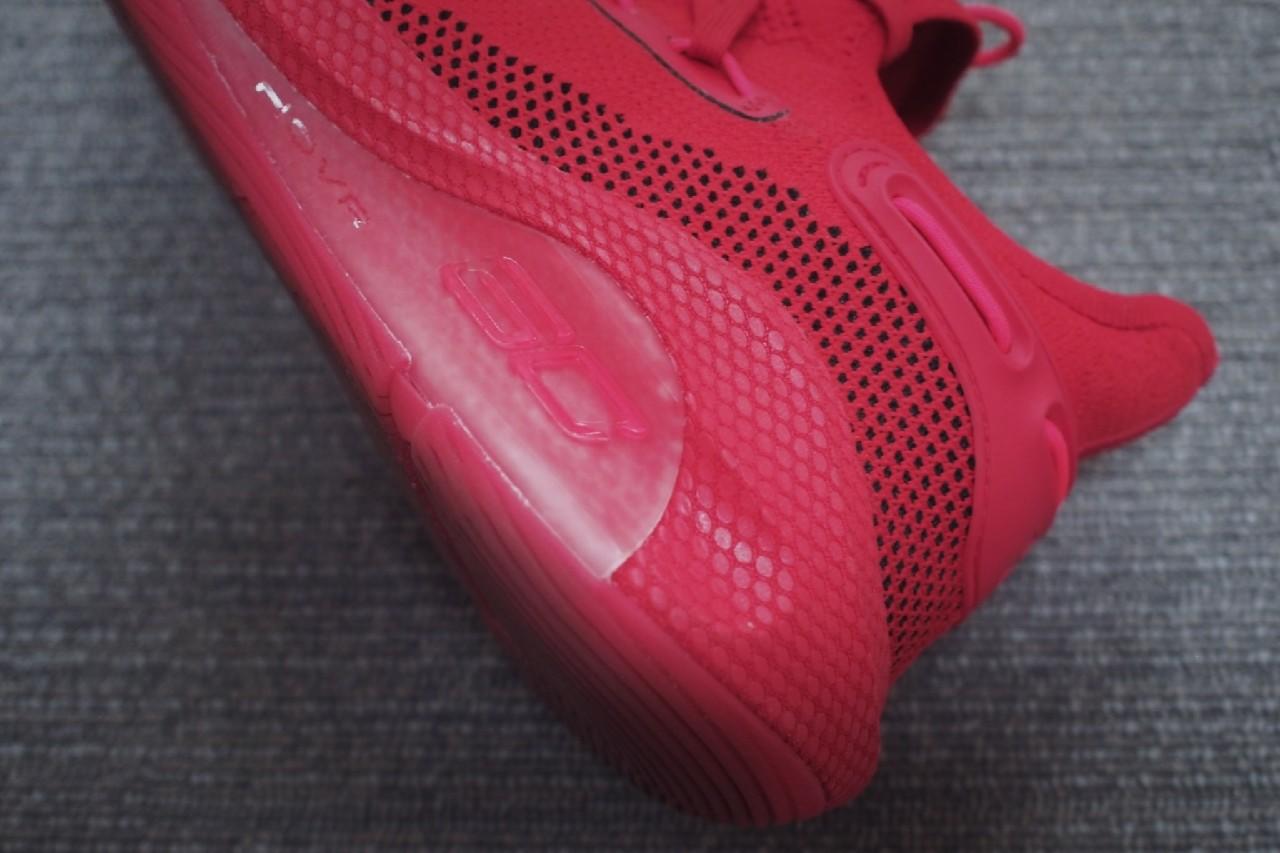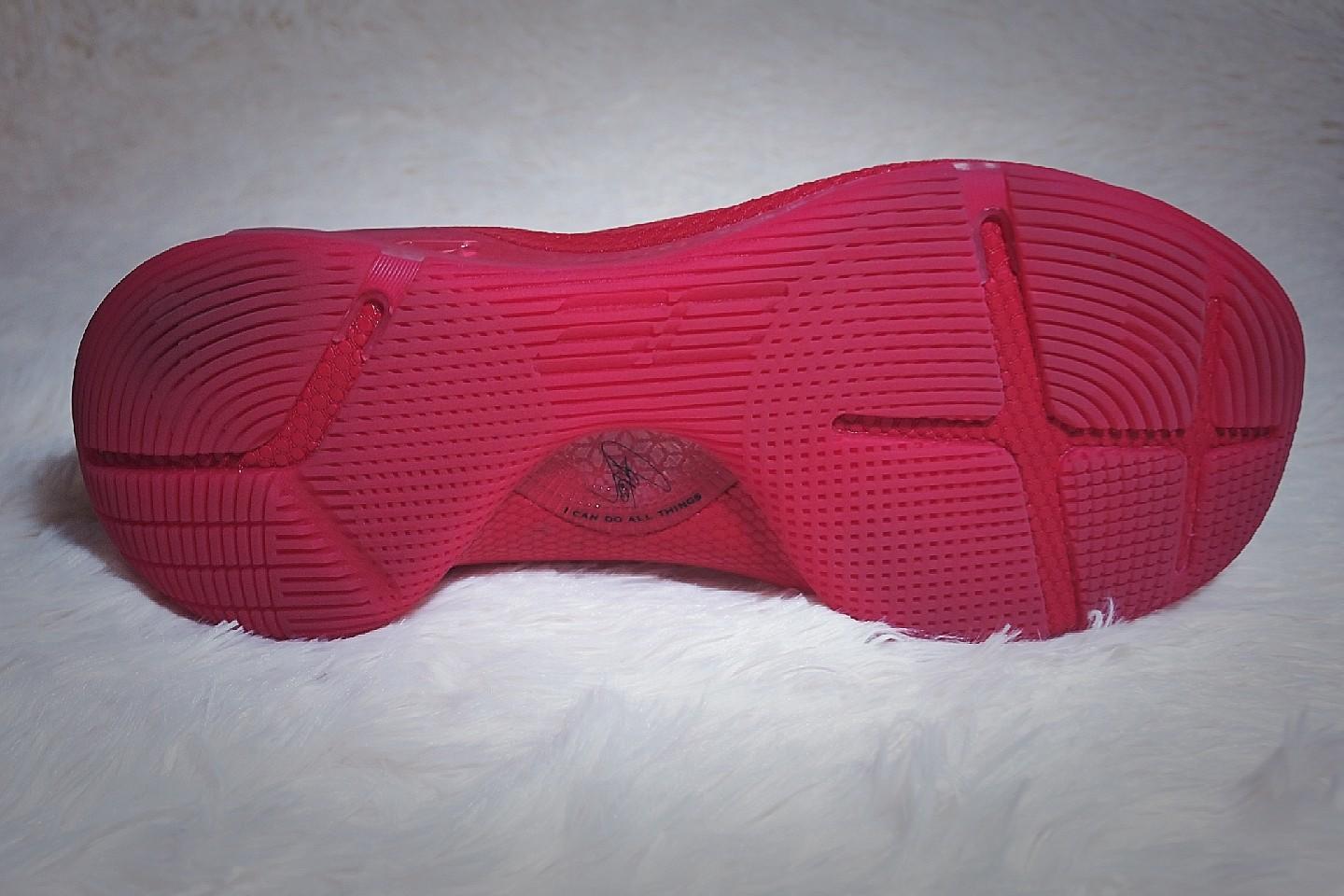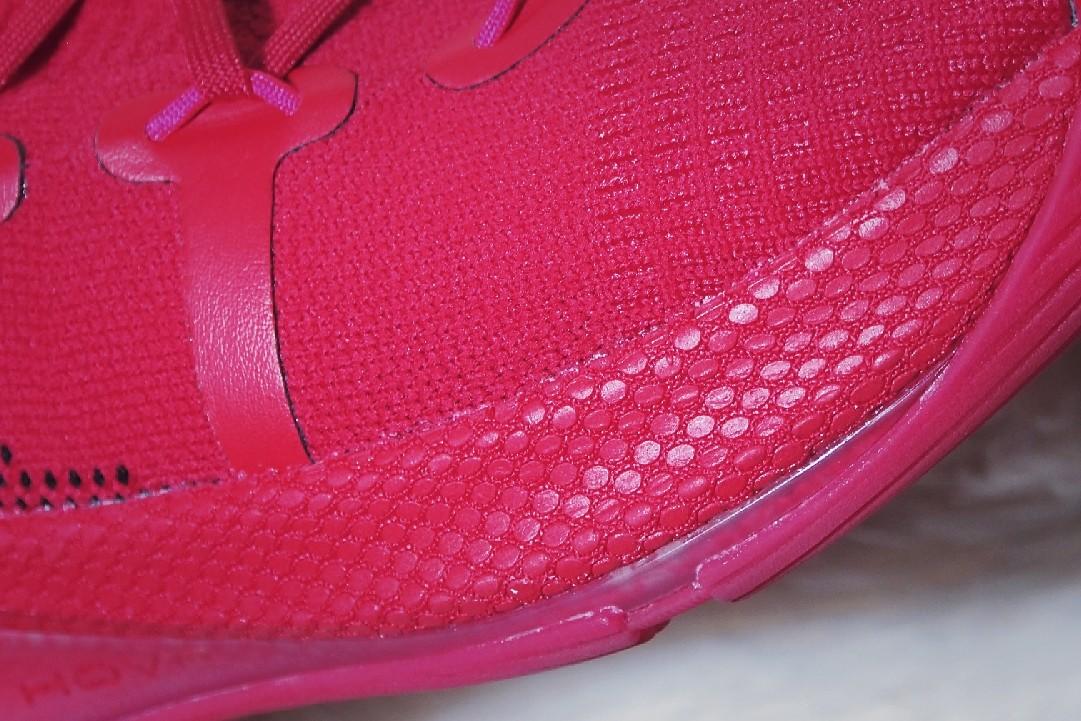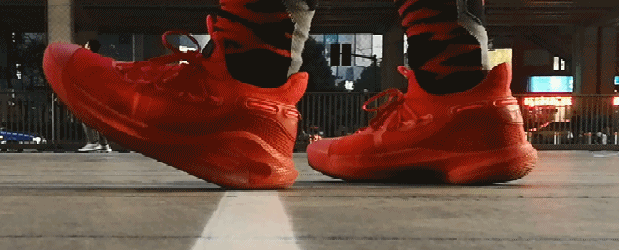 Overall: Great was my joy that I could get such a pair of fantastic shoes. Everything about Curry 6 fascinates me a lot. I like the court feel it brings to me; I enjoy the bouncy foot feel in court; I am totally into this bright red, which symbolizes happiness and a new start of a year. On a personal level, it is the best Curry has made.
Curry 6 is just within your reach. For me, I think I've totally fallen in love with it. Have you?