How time flies! Under Curry has already come to the 6th version. The Irving 5 has just released for less than 2 months then followed Under Curry 6's release. With 2019 around the corner, Under Curry 6 contains full best wishes for the new year. Next I'll show you a detailed look at the shoe hoping that it might bring some help to those wanting to grab a new pair of shoes.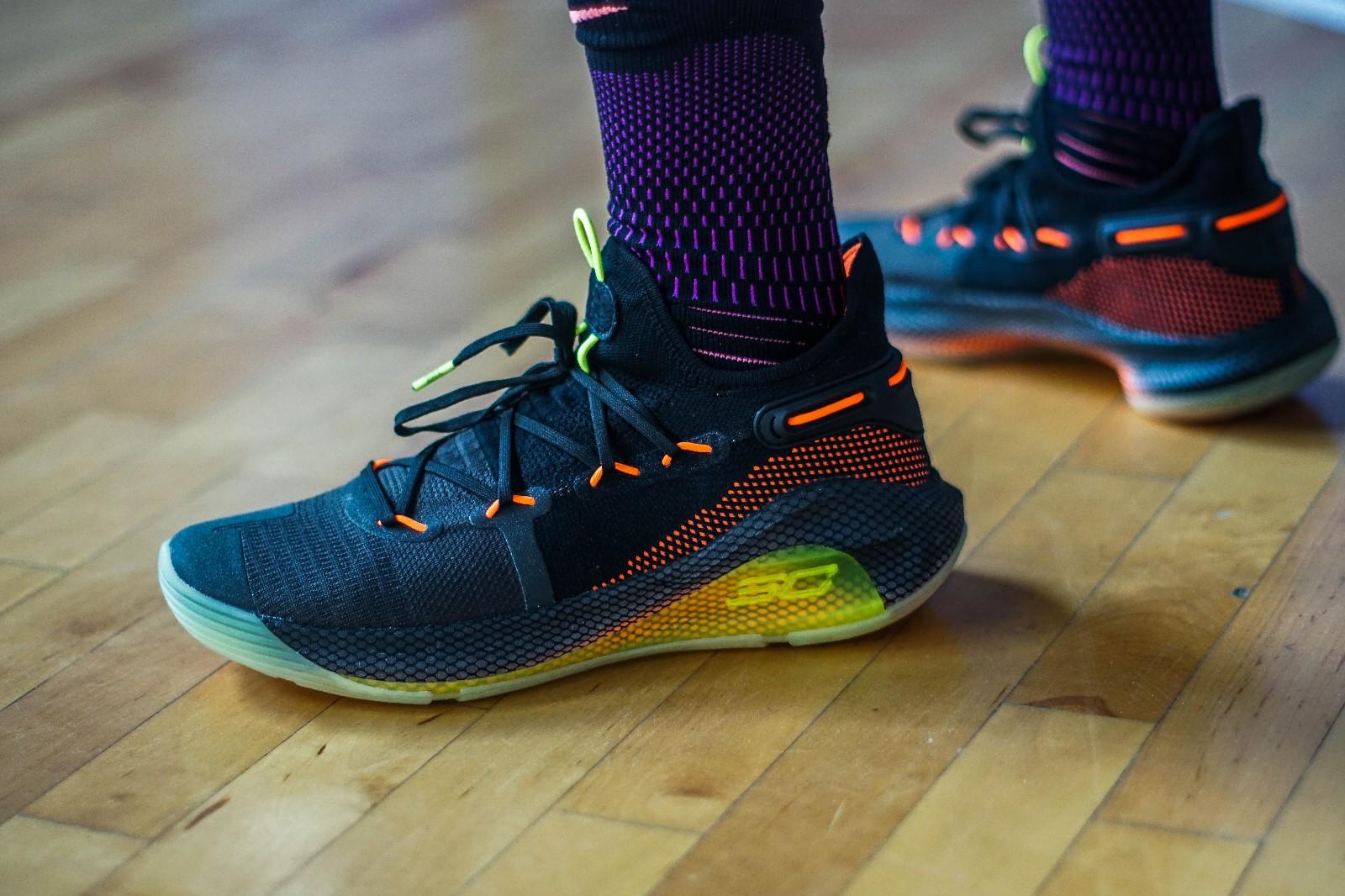 Specially designed, this Under Curry 6's colorway is the first released. But to tell you the truth, I was quite unaccustomed to it at the first sight even after giving it some playing time. After all, the fluorescent does not match the black upper so well. However, the above are my personal view.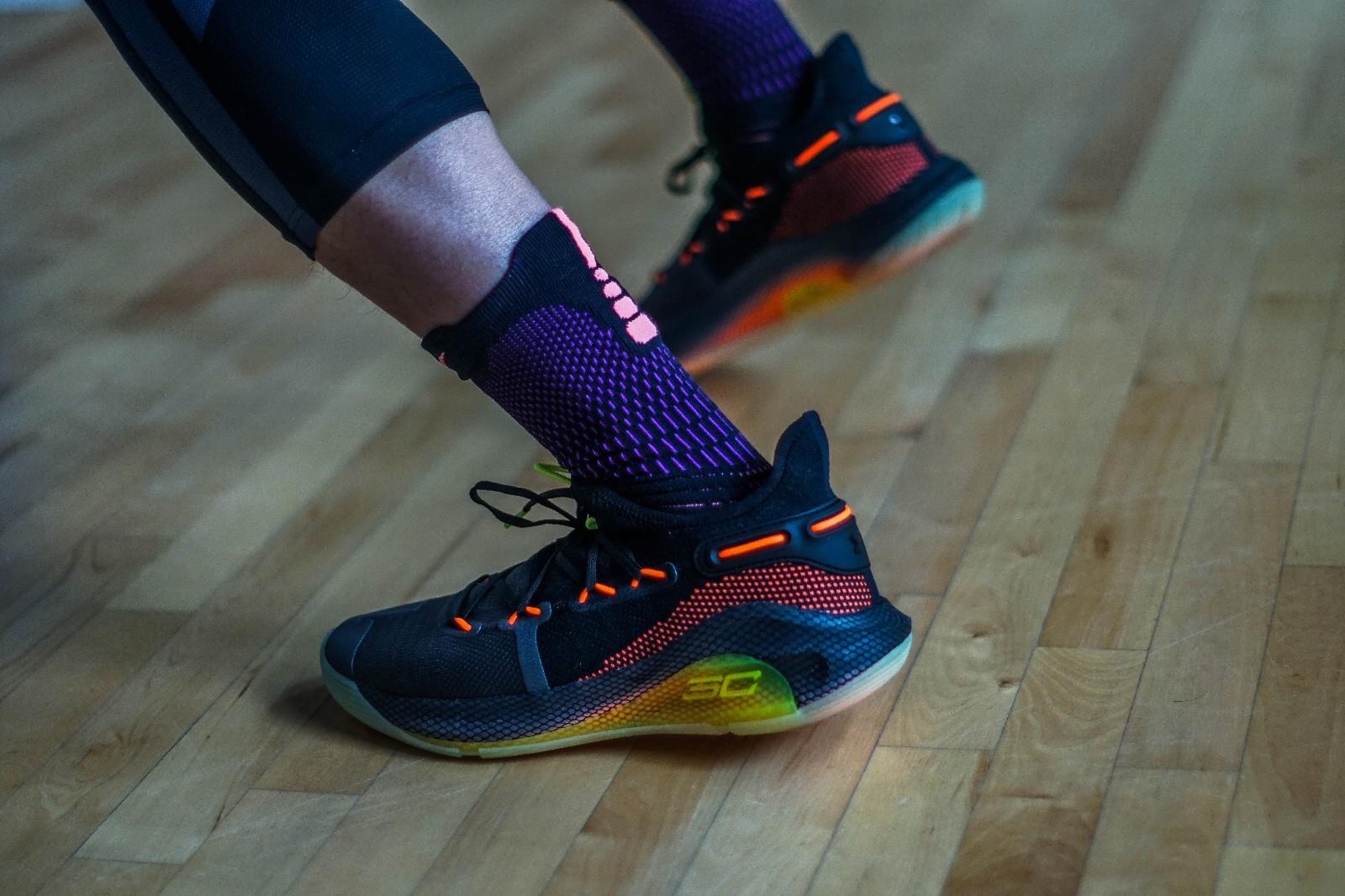 This time it installs the woven materials which has inherited the setting of the 5th version, but it is just much thinner. The toe part of upper has been equipped with heat welded fuse however it is a small one. For the shoe tongue, it is made of bouncy woven materials which is going to be very popular among high insteps. Instead of using the Anafoam, Under Curry 6's anti-twist ability and protection have to some degree decreased. But on the other hand, the breathability is no longer absent; it is enough for you to play a long time.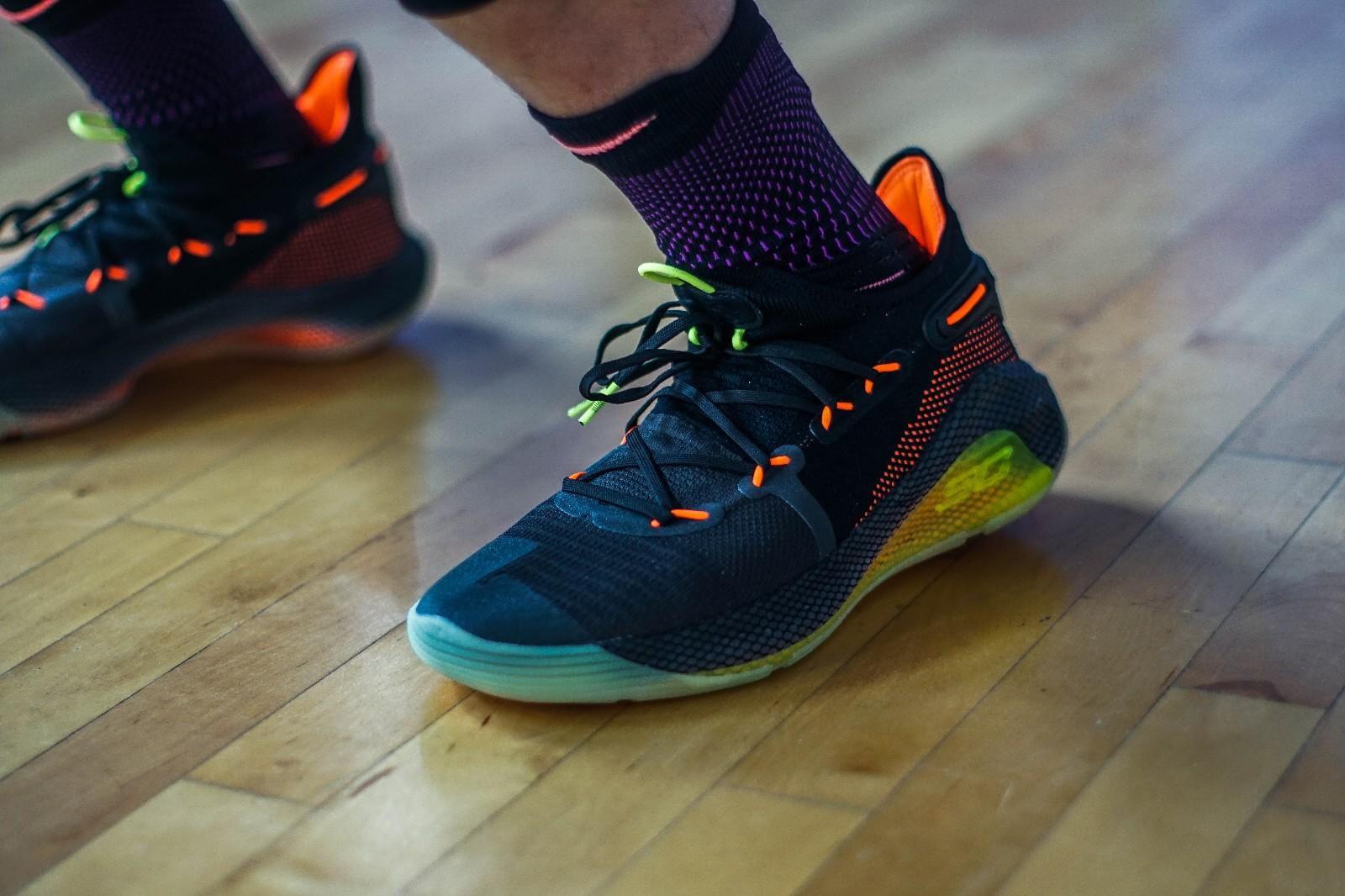 Super lightweight as this Under Curry 6 is, its wrapping is super excellent. It warps your foot well and makes your foot secure in the shoe. Personally, it works quite well except for some disadvantages. For instance, there might be some extra space for people with thinner feet, thus resulting in slipping in the shoes. For those people, it would be better to choose a smaller size or they may want to try them on.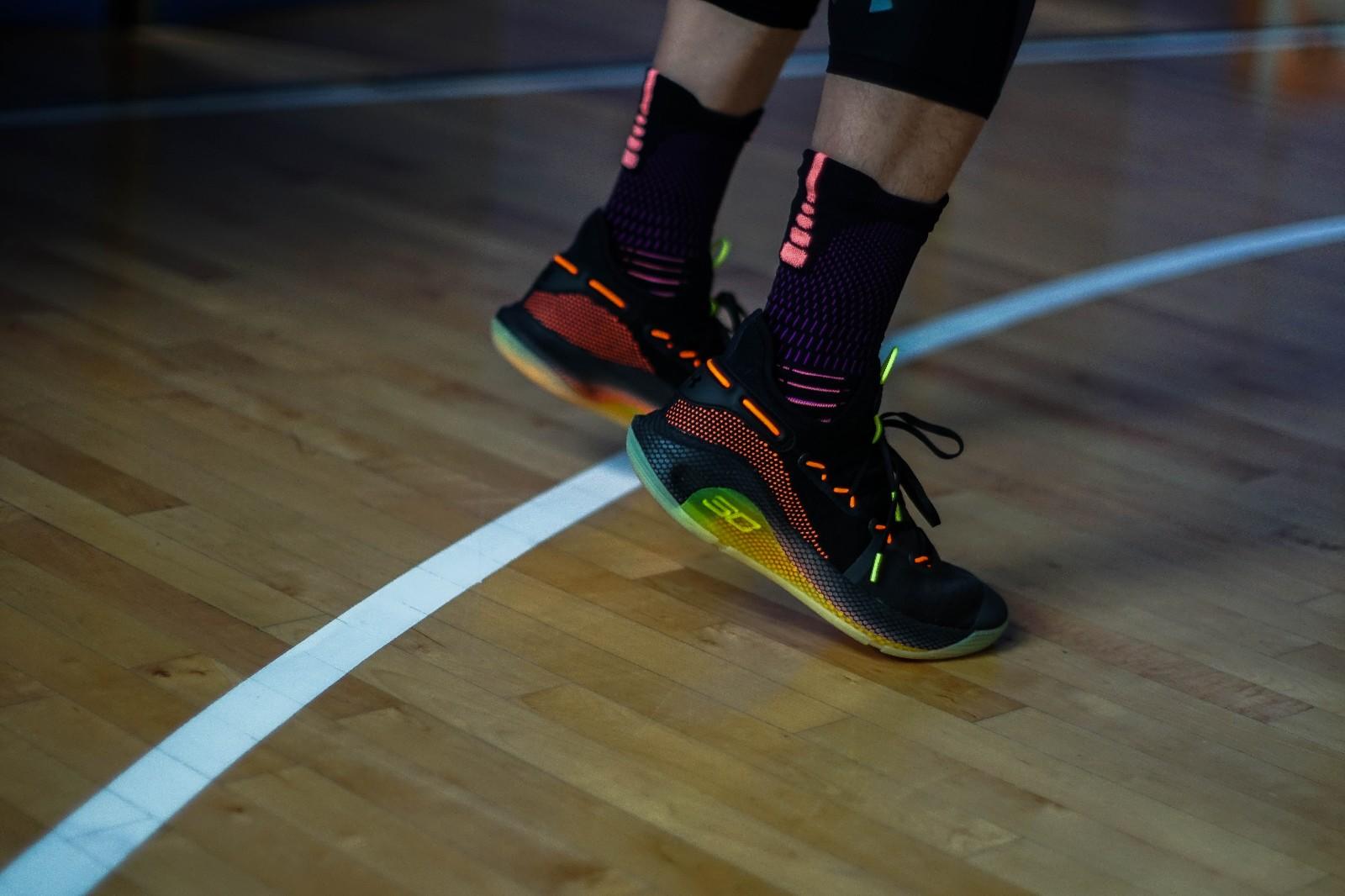 While in combat, what matters most for most people is the cushion setting in a shoe. Likewise, the cushion tech of Under Curry——the HOVR is the most appealing part for me. But to tell you the truth, after having wore the shoes out on the street, I was quite confused that there was nearly not any change. However, it was not until I played on court that I found the fact that as long as enough pressure is placed, the cushion will give you feedback. And of course, it is softer than the 5th version.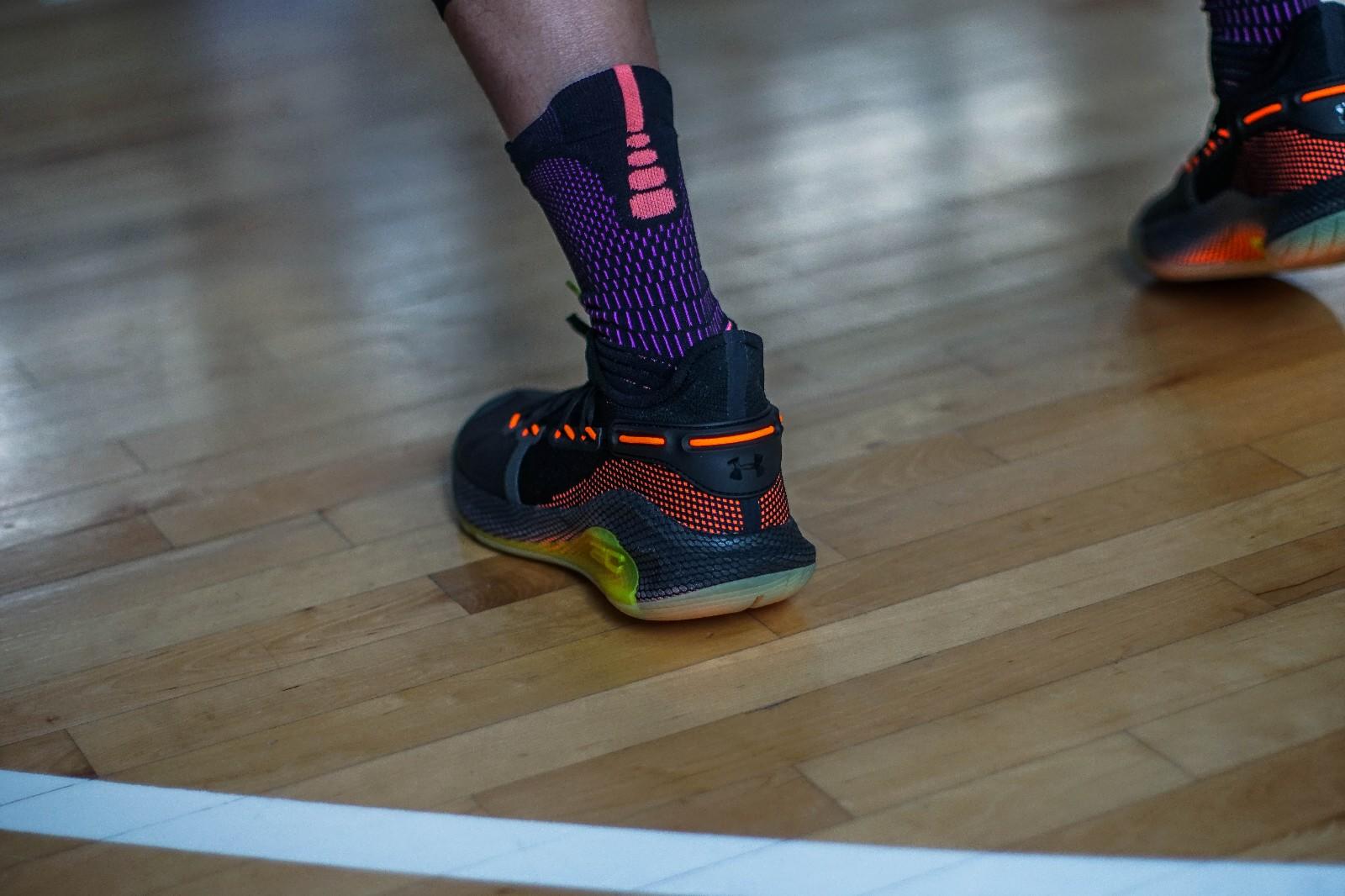 As Curry's signature shoe, Under Curry 6 is firstly designed for Curry whose way of play is special. Take Curry 5 for instance, its hard midsole is particularly designed for Curry because of his way of playing. So if installed with regular HOVR cushion, surely Curry 6 can not meet Curry's needs.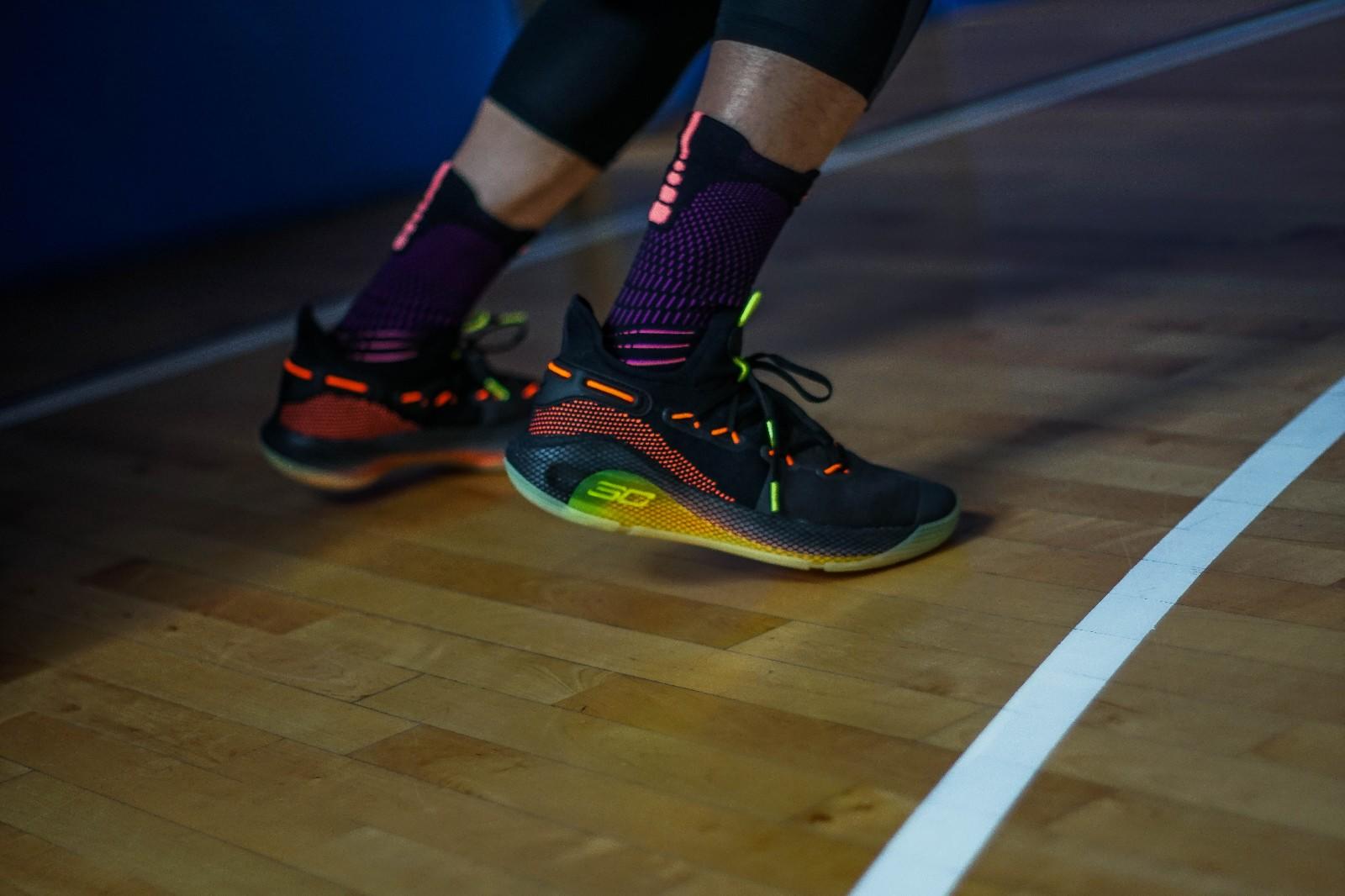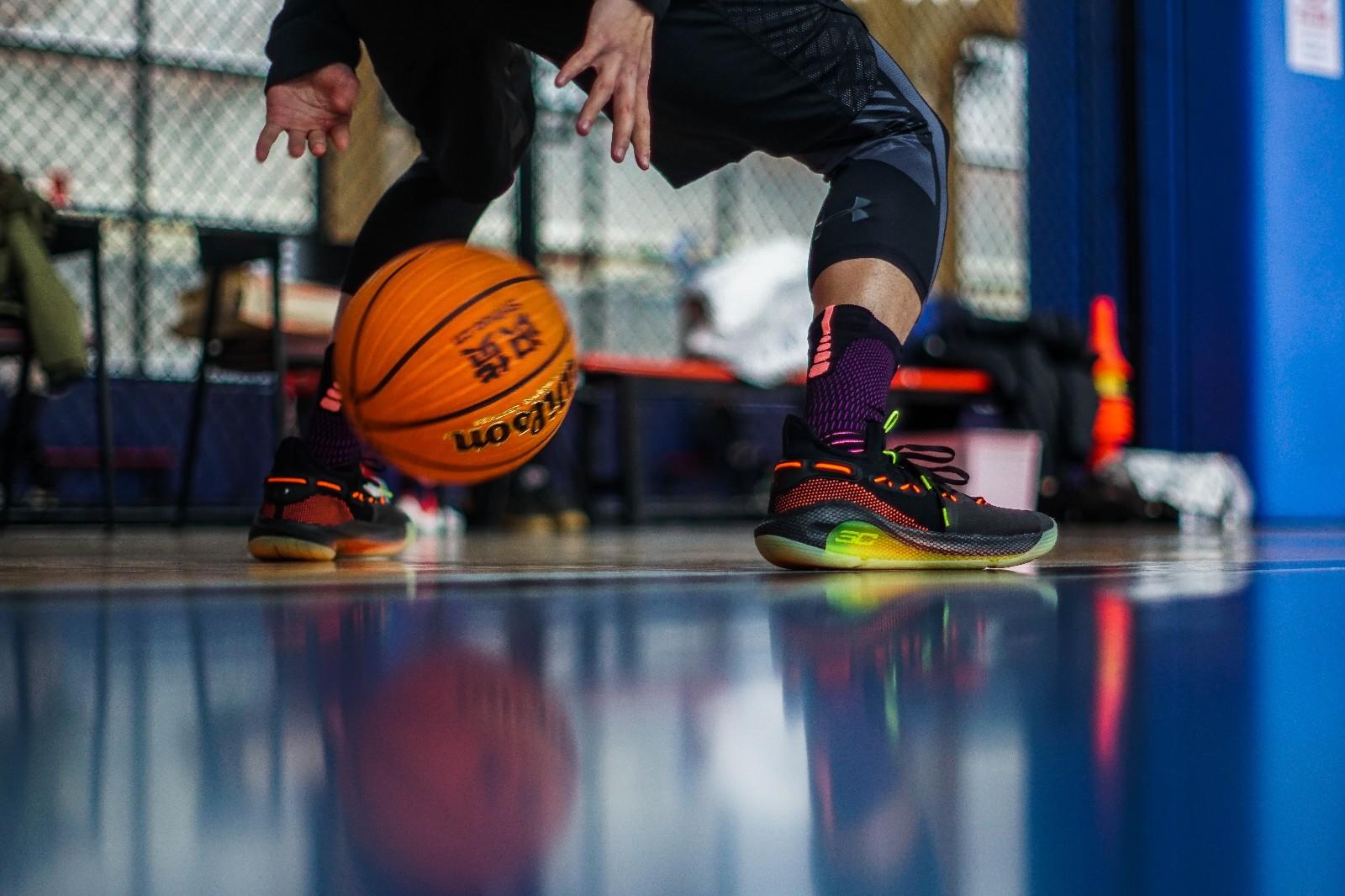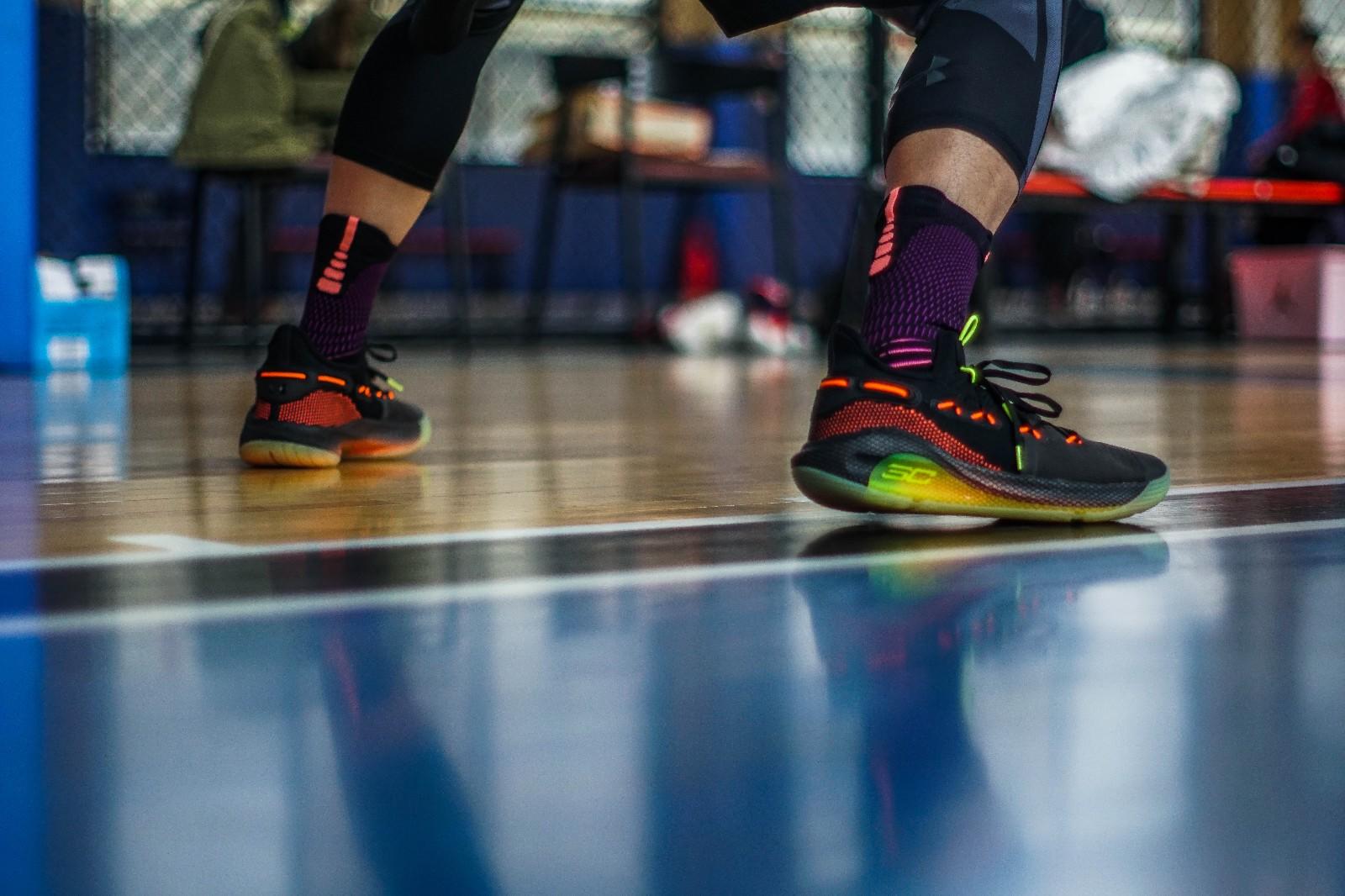 For the traction, as you can see, the pattern looks so nice. With many grains and big grooves, Curry 6 offers good multi-directional grip in all kinds of grounds. As I've mentioned before, provided that you find your true size, there wouldn't be any slipping. But the traction is not perfect of course for dust will be easily invited to its surface; therefore, wiping is needed every now and then in order to keep the traction in good condition. And after wiping, you are getting your regular excellent performance.
Whether there is dust or not, it has enough grip staying tuned for you. Indoors, the grip is enough; outdoors, it is also ample. So from an objective perspective, the traction is not bad; at least, it doesn't perform very poorly.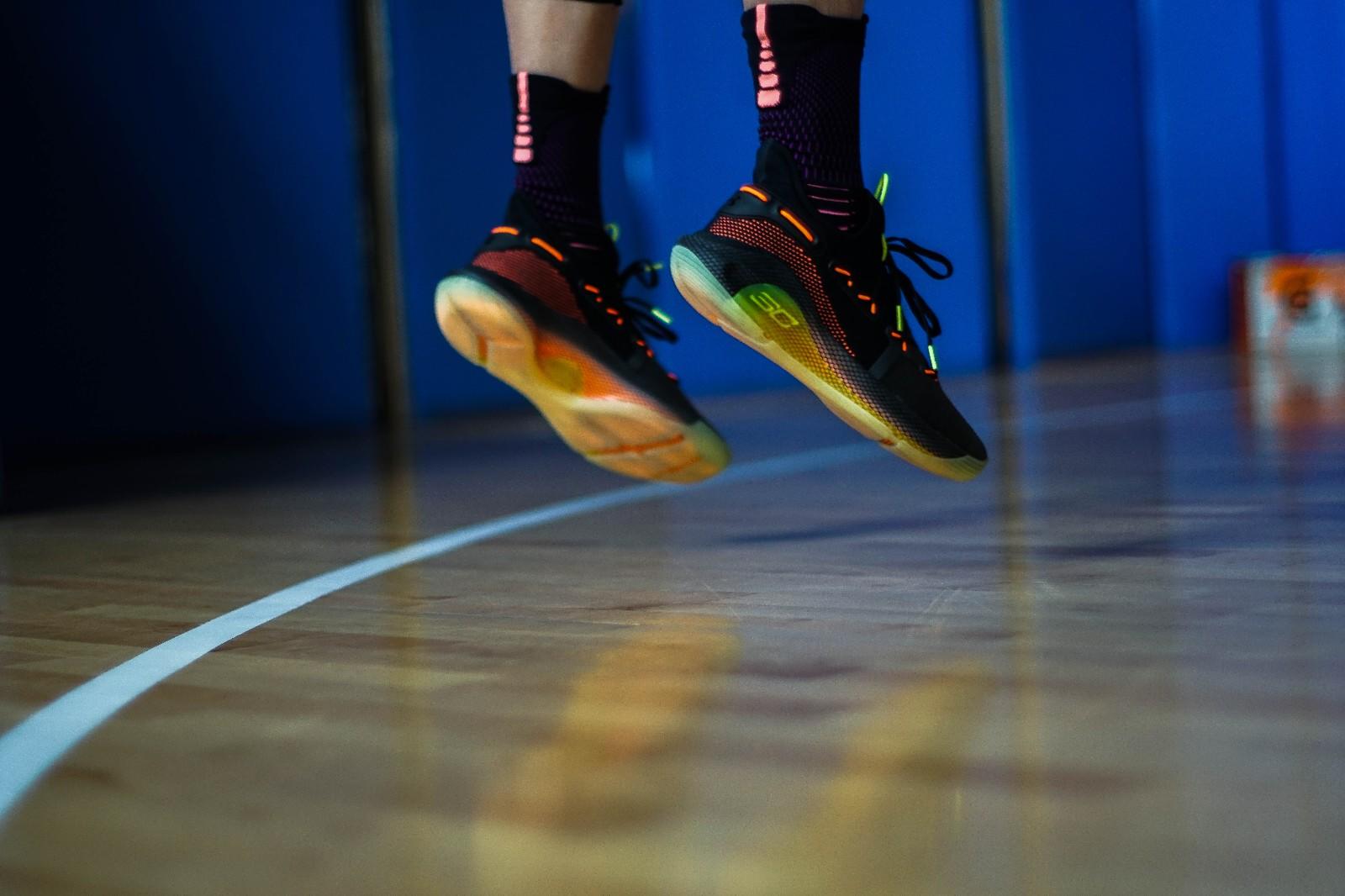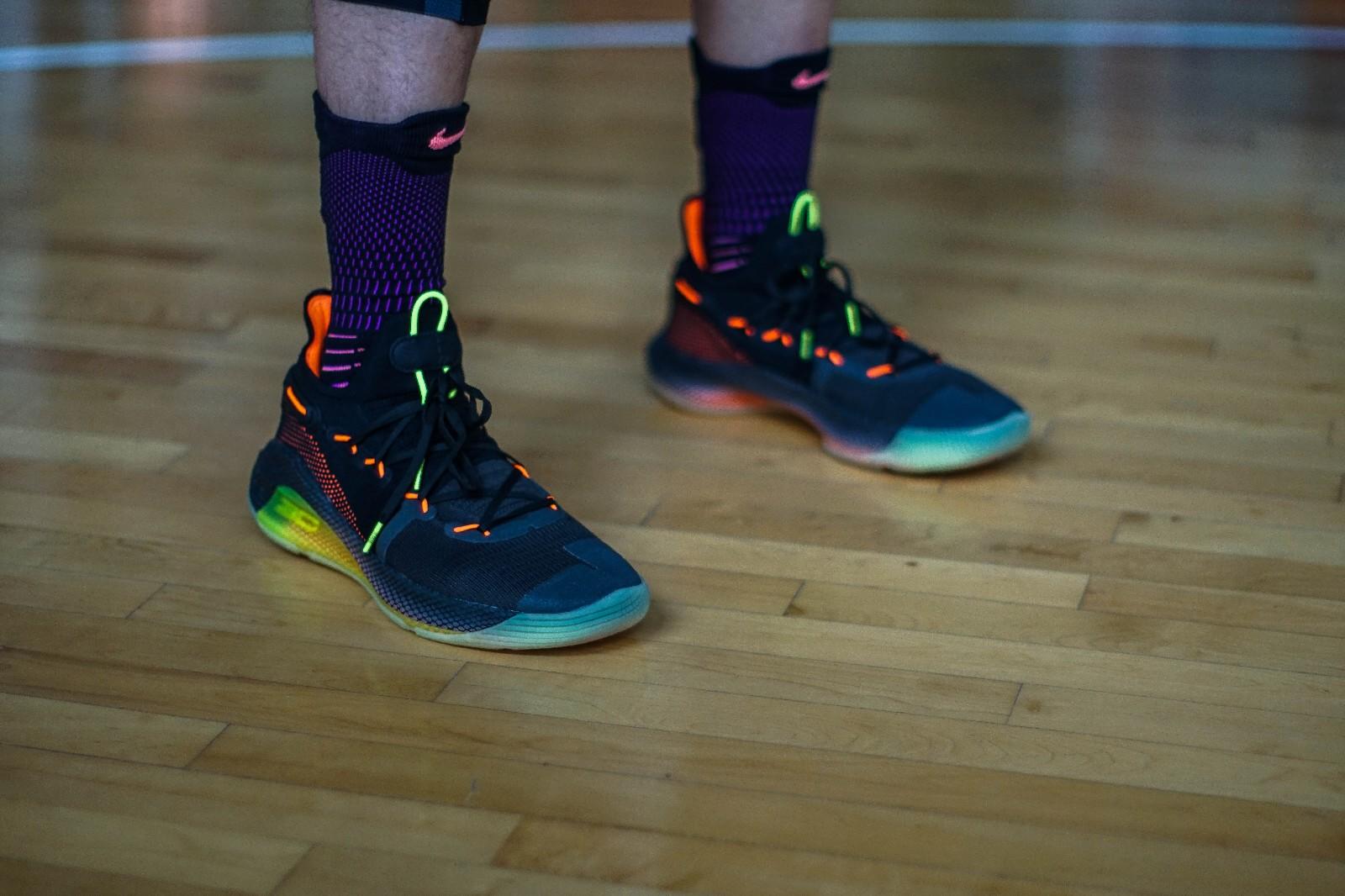 The last part is the fit. For me, it fits me snug well. I am not wide footers in fact, so there are not any problems in this aspect. And my impression of Under Curry  gets better especially after some time getting along with it. I found that the shoes feel perfect. Anything going well, your initial play on them is going to be impressive.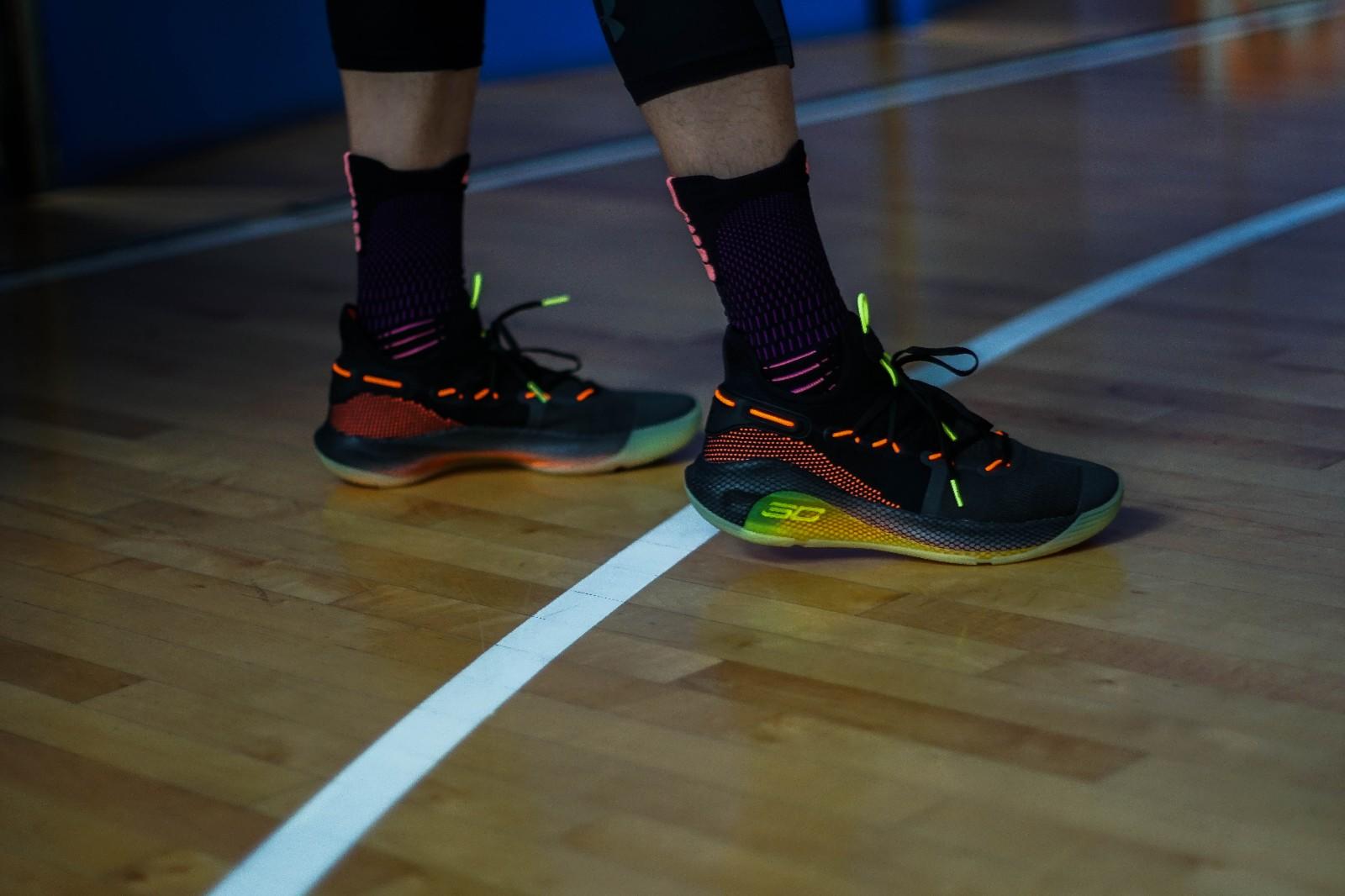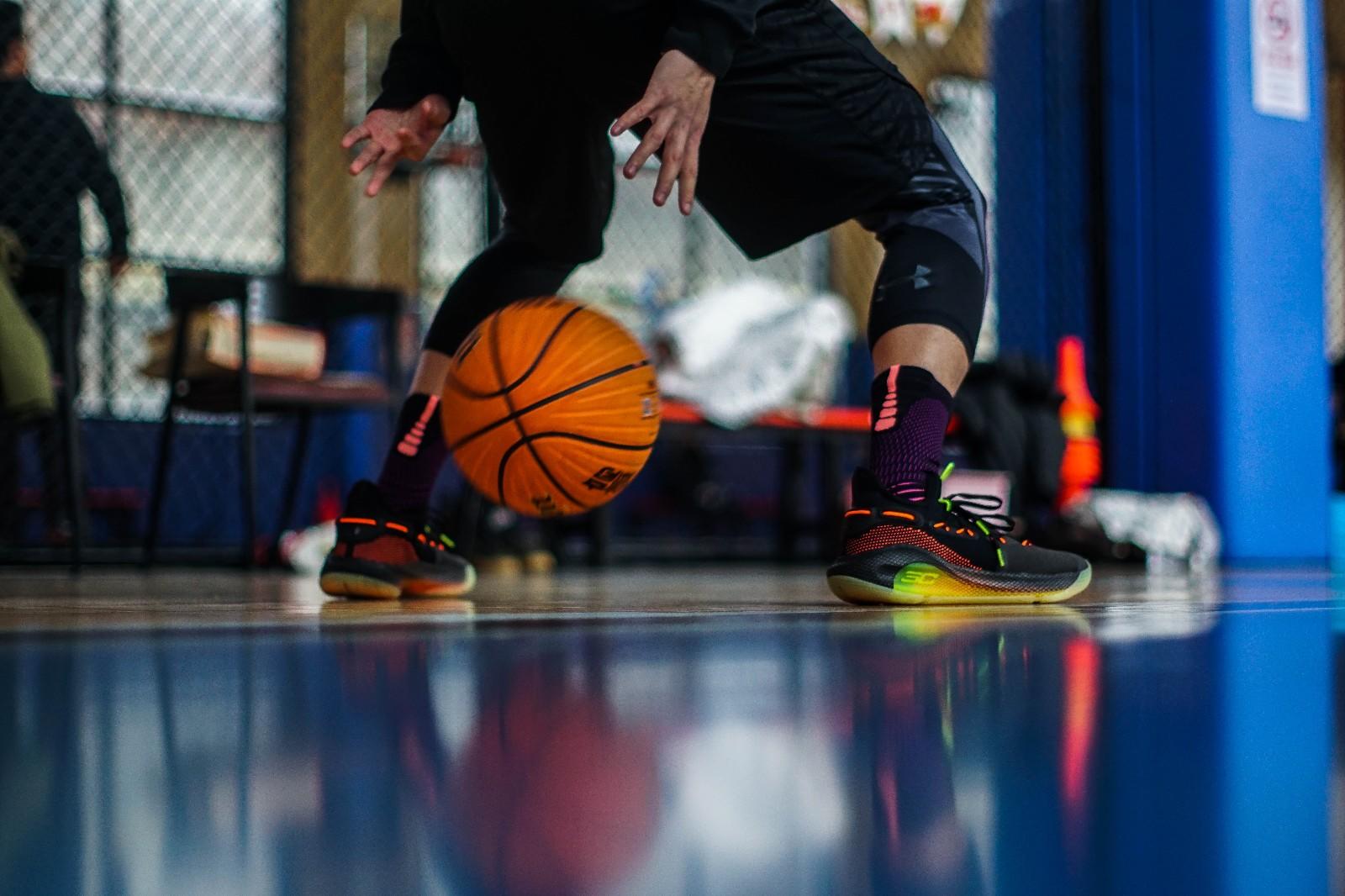 Overall:
To sum up, Curry 6 is a characteristic signature shoe. On a personal level, Curry 6 has reached its top in the court feel and its lightweight. The super lightweight keeps it work for a long time; the hard midsole improves flexibility; although the grip and protection are not so satisfying. The overall of the shoes is excellent except for some flaws. Good news is that if your way of playing resembles to Curry, then you are very likely to be into it.