Any time that I see a new running shoe touting proprietary technology, whether it be a new foam or upper material, I usually yawn and look towards the tried and true shoes I've been able to run into the ground.The Nike released the new Epic React shoes this past February.The first running shoe to combine Nike's React cushioning platform with the company's signature Flyknit uppers,a new way to compete against its biggest adversary, Adidas.

Nike had eye-catching Breaking 2 technology, which is to challenge the human limit, the latest Nike Zoom Vaporfly Elite running shoes, also has a high light designer which use nylon elastomer foam as a midsole cushioning Technology, the shape is also very subversive, it crushed other running shoes in the test of the runners world, the performance also great.
Adidas had introduced its own big innovation in bouncy soles, the Boost cushioning platform, in 2012. Since, it has become one of the company's signature products, and the focal point of Adidas's successful UltraBoost line of running shoes, which similarly features a sock-like knit upper paired with a squishy, springy sole.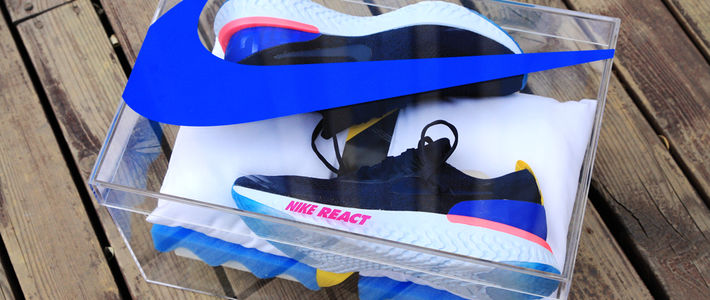 For the box, it is really cool , I like it very much !The transparent acrylic made shoe box with a pair of React, with pillow and sponge spring.I like this box very much .Special and cool.When Nike spends this much money and energy on marketing a new piece of footwear, it's worth paying attention. Not because we should nod and listen every time a brand beats its drums around some new innovation, but because designs underlined in this way point to where the company is going.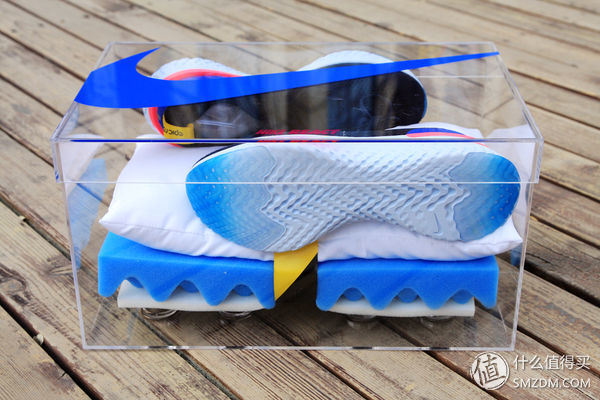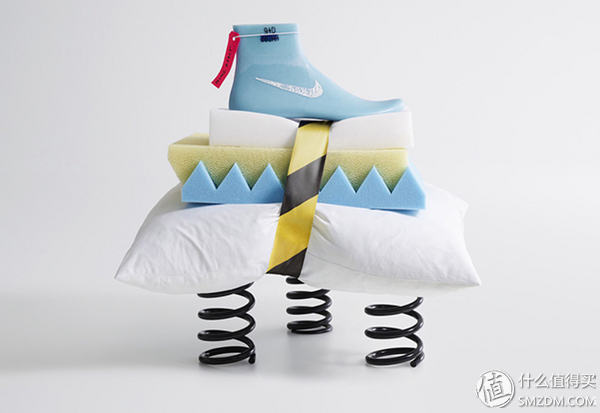 The name of the pair of shoes is printed on the side of the shoe box: Nike Epic React Flyknit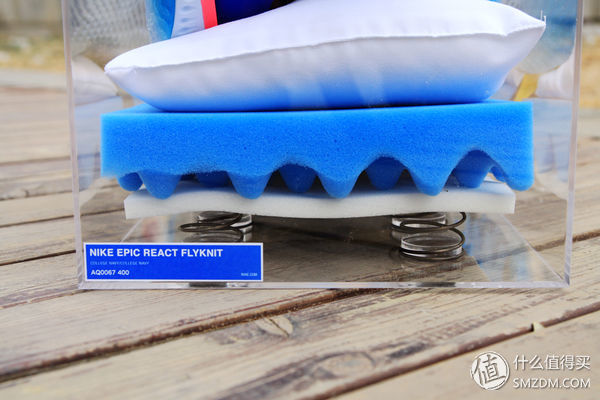 Here are more pictures as below : This durability comes from its actual chemical makeup—unlike most foams, it is composed mostly of a synthetic rubber compound, meaning it doesn't emit as much gas as traditional foams and, in turn, better retains its properties over time.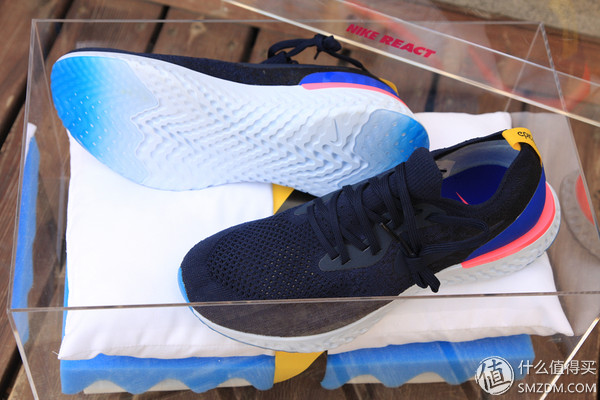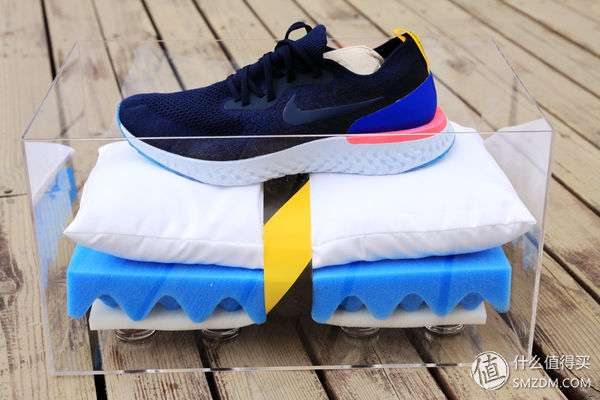 Adidas ultra boost is the model of the topic as it becomes hard to obtain it in cushion characteristics and repulsion characteristics, "the BOOST (boost) series" that adopted BOOST FORM (boost form) superior in the durability more in particular.It is the refined design which put the plastic overlay and heel counter which make stability uppercut of PRIMEKNIT (prime knit) fitting any movement, shape flexibly together.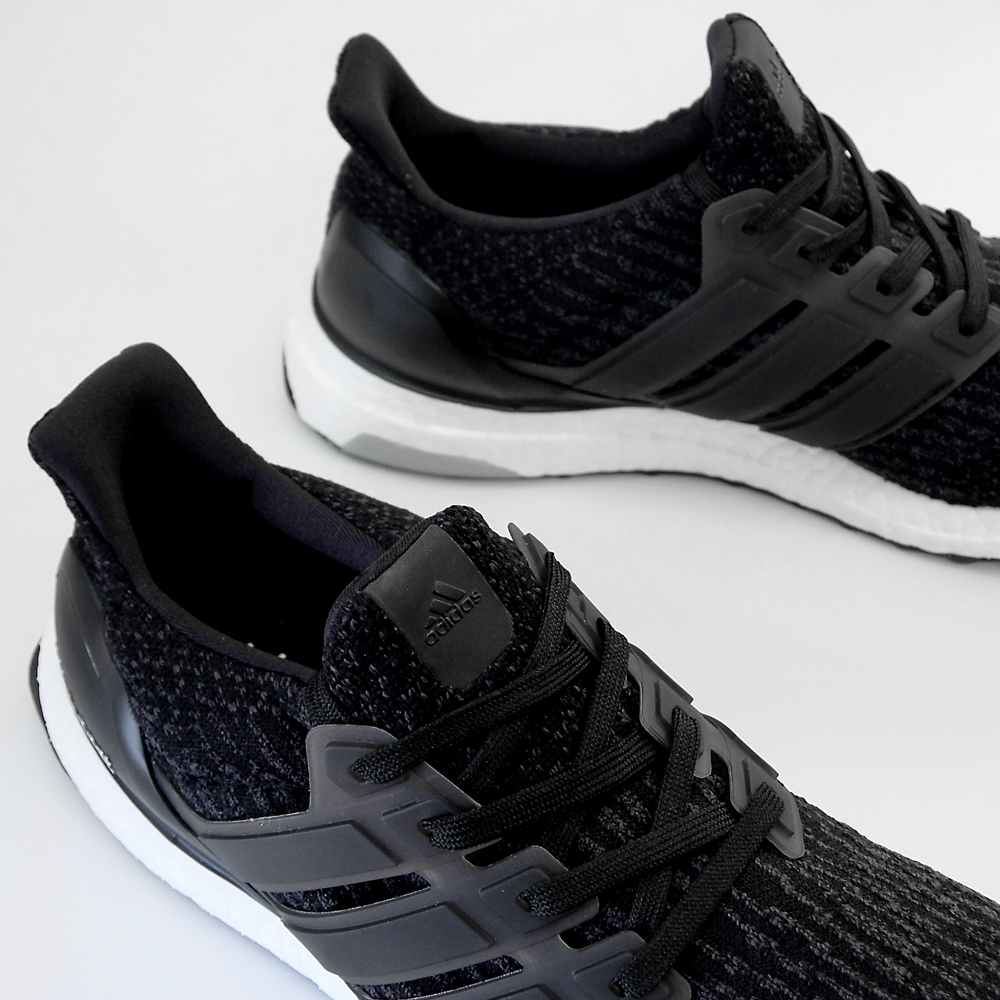 For the material :
Nike Epic React uses a Flyknit one-piece knit upper,materail .But instead of using a flying through, it uses two patches material  for lacing up. One of the characteristics of knitted uppers is that they can have different weaves for different positions. For example, React uses a large mesh to ensure heat dissipation and stretch at the foot surface, while the outer side is dense weave to ensure stability during exercise.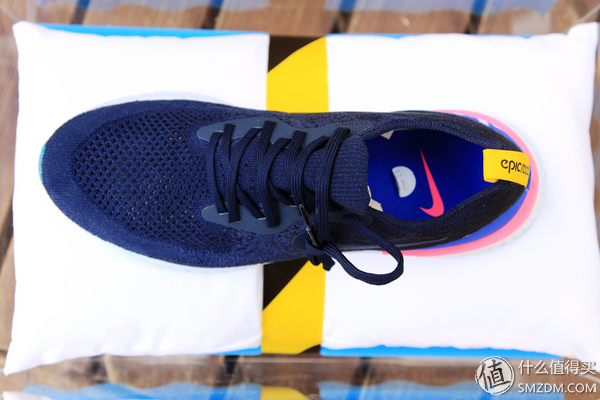 If there is a benchmark for this kind of sneaker—an energetic, knit design equally suited to legitimate running and more style-driven wear—it is the Adidas Ultra Boost, which debuted in 2015 and has been releasing steadily since. The particular knit across the forefoot of the Ultra Boost feels shallow and constricting which is rather different than the sloppy feel throughout the sock-like heel and mid-foot.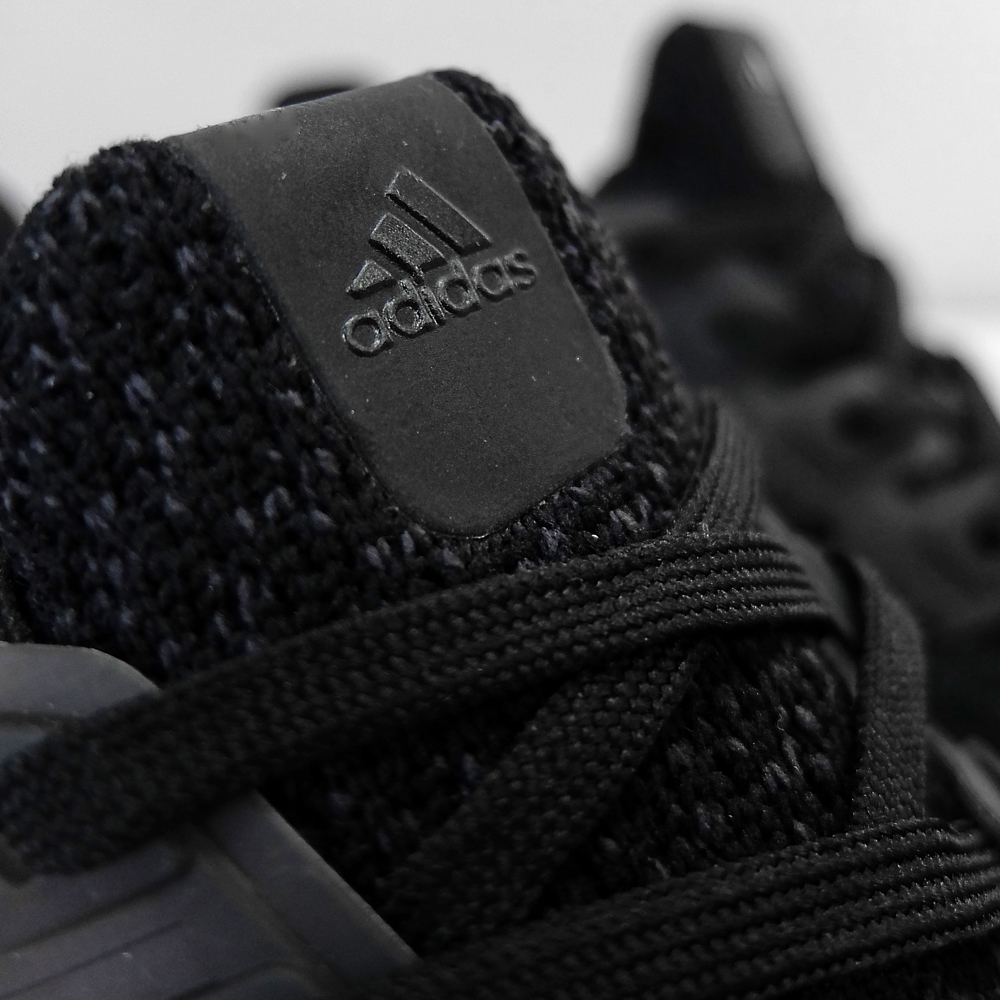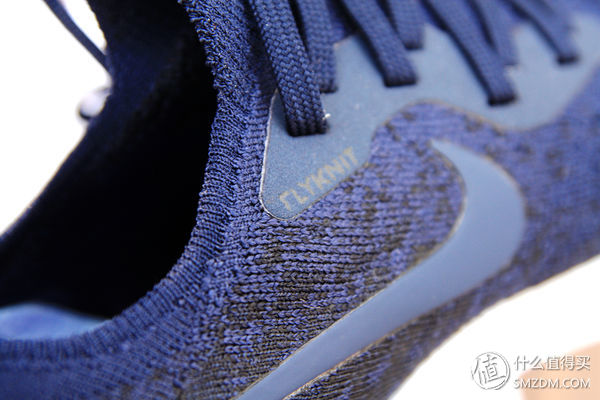 The collar is thin and does not wrap with extra foam. The inner and outer patches are used to compensate for the lack of stability of the knitted upper, so that it has a certain hardness and elasticity, and the inner patch is a suede material, and the touch is comfortable.
React's Flyknit upper is more wrapped, and the foot is fixed in the shoe during running. If you wear it, you may feel a little tight. The midsole of the forefoot and heel has a distinctly outwardly extending design, so even if you lean on the side while running, you will be controlled and relatively uncomfortable. The patch at the heel also has a good fixing effect.
For me ,React has a wrapping and achieves the stability of the upper through different strength weaves. Usually wear will be slightly tight, but the feeling of strong wrapping when running is reassuring.Ultra Boost's upper is very elastic and relatively loose, and the toes can be freely stretched in the shoes, mainly relying on the rigid frame on the side of the shoe for stability. I felt very comfortable after going to the foot, the same is the knitted upper, Ultra Boost's softer touch is  more better.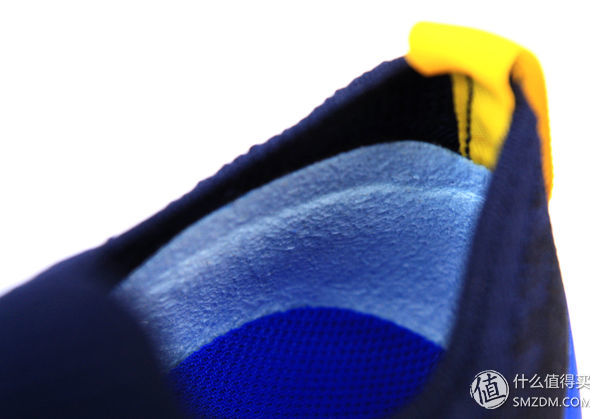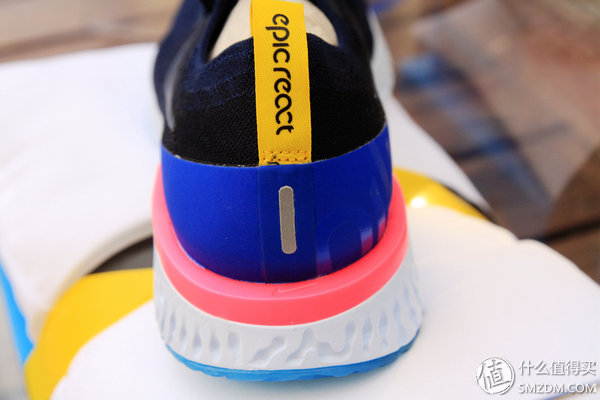 While the Ultra Boost midsole is absolutely fantastic, most Adidas running shoes apply it sparingly throughout the midsole to produce a firm and responsive cushioning that almost seems to improve with age.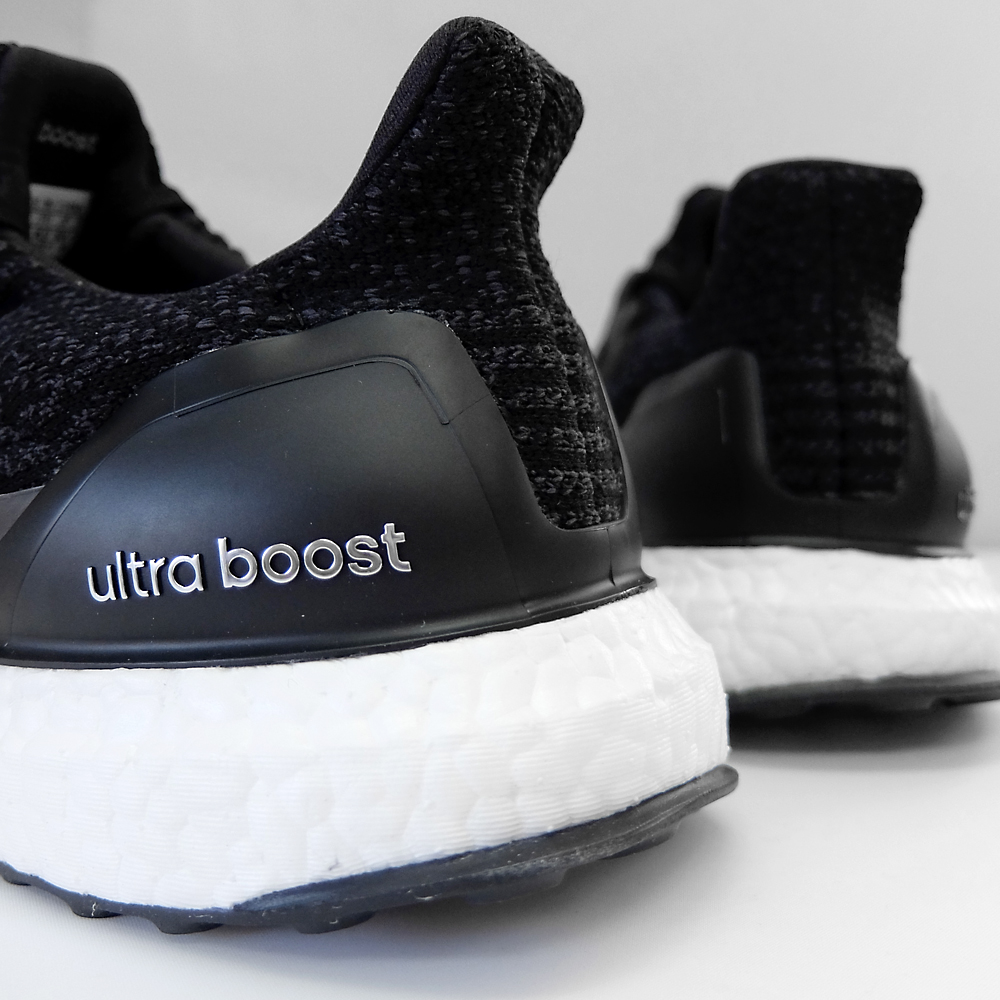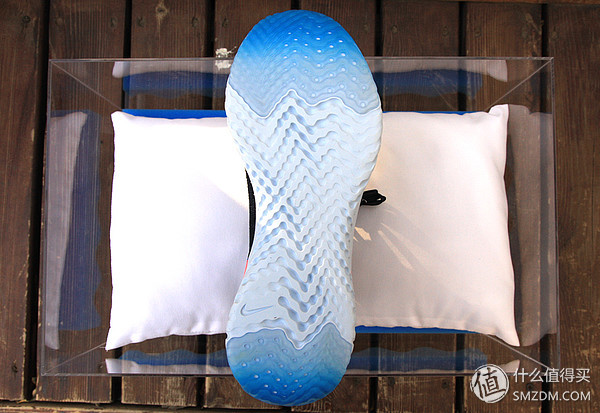 Rubber is usually heavy and not that soft, though, presenting Nike with the challenge of synthesizing a compound that leaves behind those undesirable characteristics. React is the special sauce born of this effort, its exact ingredients guarded by Nike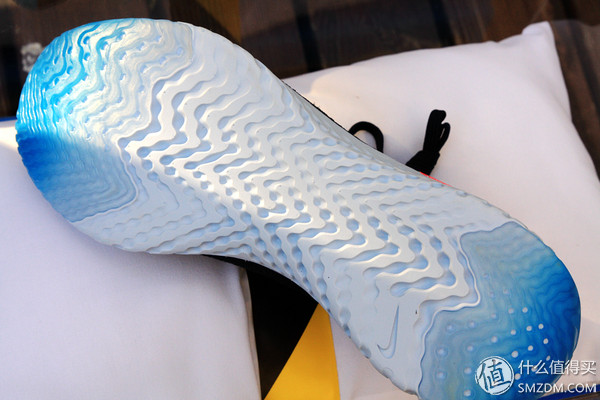 React is Nike's latest cushioning technology. Its principle is similar to that of Zoom. It is highly cushioning through vertical arrangement of fiber materials, I think softer than EVA foam.
Although React was applied to basketball shoes last year, many people who passed through said that it was hard to step on. The reason was that React material was only placed as a mezzanine insert at the midsole, and performance was limited by other midsole materials. It is fully expressed, and the basketball itself needs good stability, so it is not allowed to be too soft. The pair of running shoes uses a full thickness of React material as the midsole, which fully demonstrates the performance characteristics of React.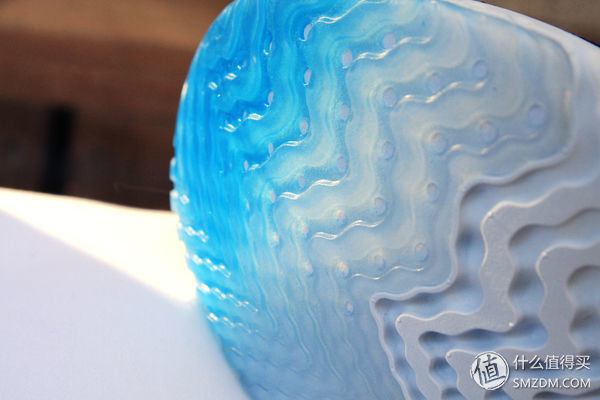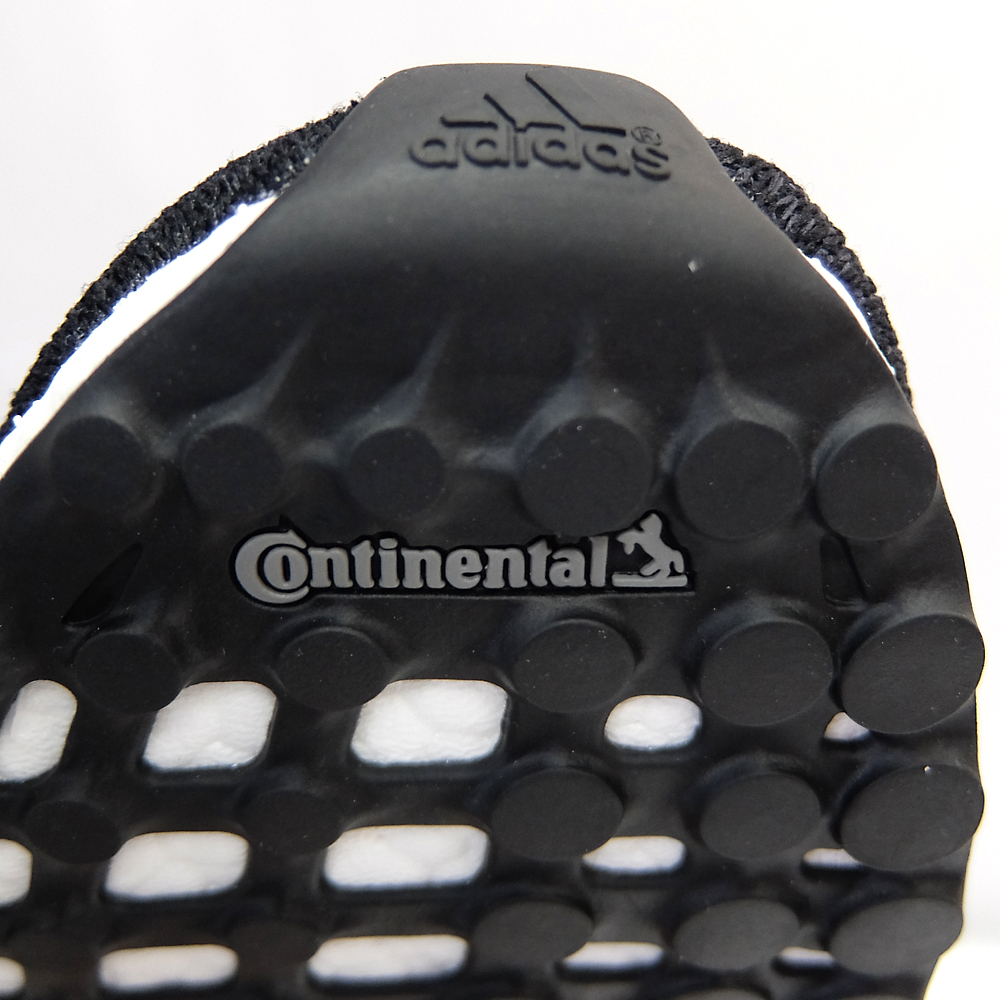 Nike says React:it is 30 per cent lighter than adidas Ultra Boost foam and the PU that Brooks uses in many of its shoes; it lasts 20 per cent longer than comparable midsole compounds, so runners can expect to get 600 instead of 500 miles out of their shoes before replacing; and it gives 13 per cent more energy return than the current Nike Lunar foam .The traditional lace design, faintly can also see the words Flyknit.
The cushioning is good. Whether it is walking or running, you can obviously feel the cushioning, and this cushioning can feel the process, not the kind of cushioning. In the forefoot running and accelerating running, the forefoot cushioning can also feel.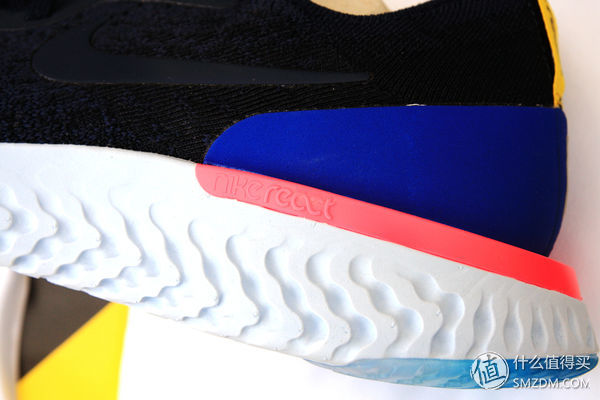 React is a rubber-based compound that has been developed by Nike; the company says it will make for greater consistency in the manufacturing process.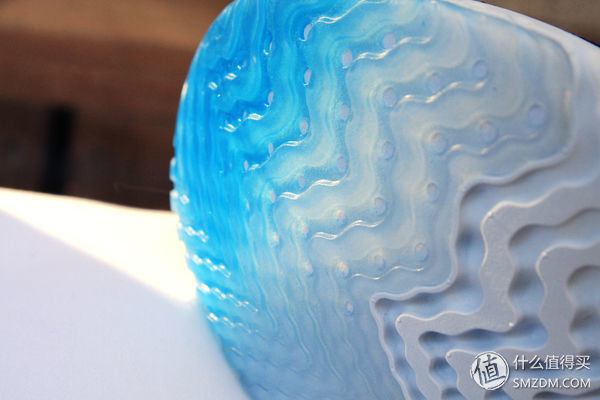 React is covered with this wavy groove on the midsole, and I don't know if it will continue to be used in subsequent products using React materials. The grooves are different in depth and are used to cushion and stabilize the different areas.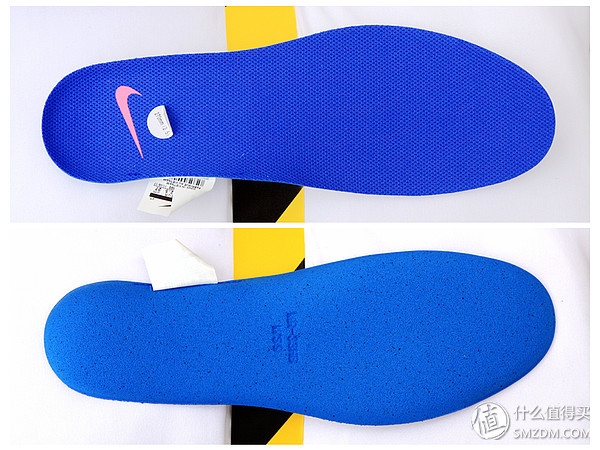 The insole is still ortholite, but it's very thin, it should be the thinnest insole I have worn through Nike running shoes.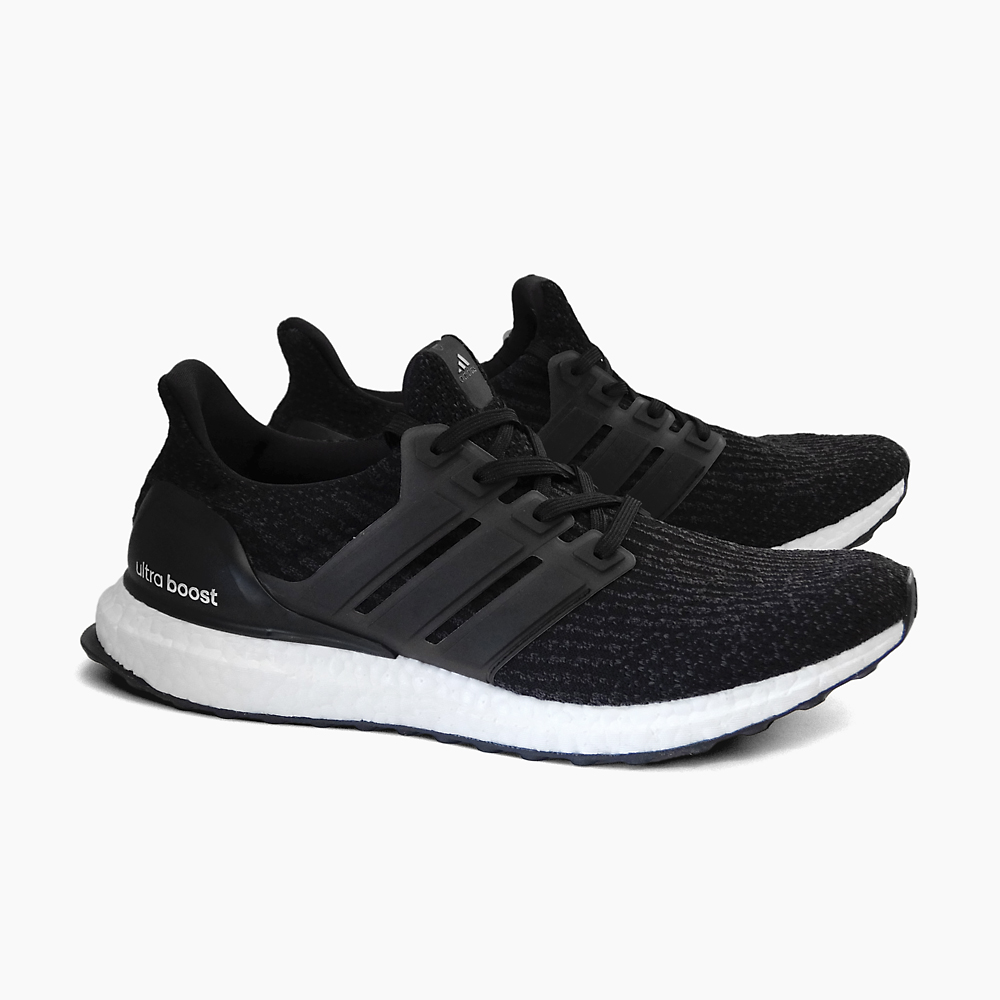 For fitting : In terms of size, React inherits Nike's consistent "narrow" style. In fact, in my opinion, "fit" is not "tight", and because most of the common running shoes are "loose", the hooks are narrow. In the front part, I saw that React's collar is very thin. It fits well on the ankle and is very soft. It is very soft and there is no foot rubbing or lameness.React men's US9 code single 218 grams of weight can be classified as lightweight, the upper foot is very light, running long distance does not have a significant sense of cumbersome.
Overall, Nike Epic React Flyknit had marshmallow midsole texture of the Epic React Flyknit is the result of computational design aimed at optimizing performance, but it's hard to look at it from a distance and not see the pearly pellets of Boost.
The performance of Nike Epic React Flyknit exceeded my expectations. These shoes have no obvious disadvantages except for the big bottom rubber area, which is compared with the biggest competitor Ultra Boost. Personally think that it is more suitable for running, if you wear it everyday, the upper will feel tighter, so the comfort is worse.