There has been several shoes of Lebron series for us to choose from.  Surely every version works not bad and of course, the Lebron Ambassador 11 is no exception. As the latest version of LeBron series, what surprise would Ambassador 11 bring to us? Today we'll have a look at the brand-new model.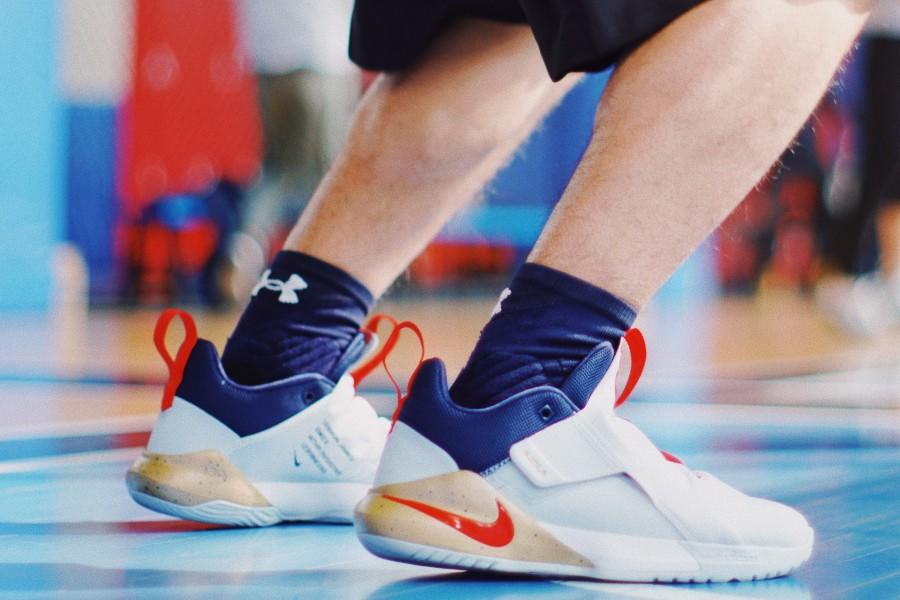 Appearance
It seems that Ambassador 11 resembles to some sneaker you might have seen before. You may be wondering the relationship between the two——thinking what I am thinking. However, the fact is that Ambassador 11 is unique.
Ambassador 11 simply features white upper and red woven stripes. Embellished with deep blue in the inner part and gold in the heel part, the Ambassador 11 is very pleasing to the eye. Compared with the previous versions, Nike has done very well and improved greatly in colorway.
As for its setting, Ambassador 11 comes equipped with a weather-resistant shroud that covers the midfoot and secures with Velcro. The under layer is a synthetic mesh material, which is the reason the Ambassador 11 is so light.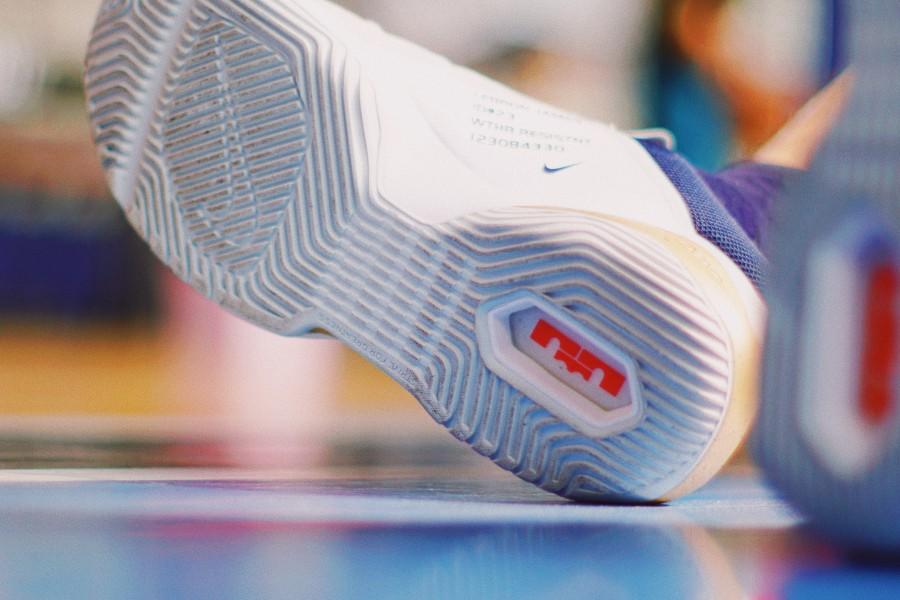 Cushion
For cushioning, this time Ambassador 11  has equipped  a Phylon midsole with large heel and forefoot Zoom Air units for awesome cushion and impact protection. For players who are especially into bouncy feeling,  I have to say that Ambassador 11 is designed for them. Unlike the last version, Ambassador 11 is suitable for all kinds of grounds. Even in some concrete ground, you'll just be in for a wonderful experience.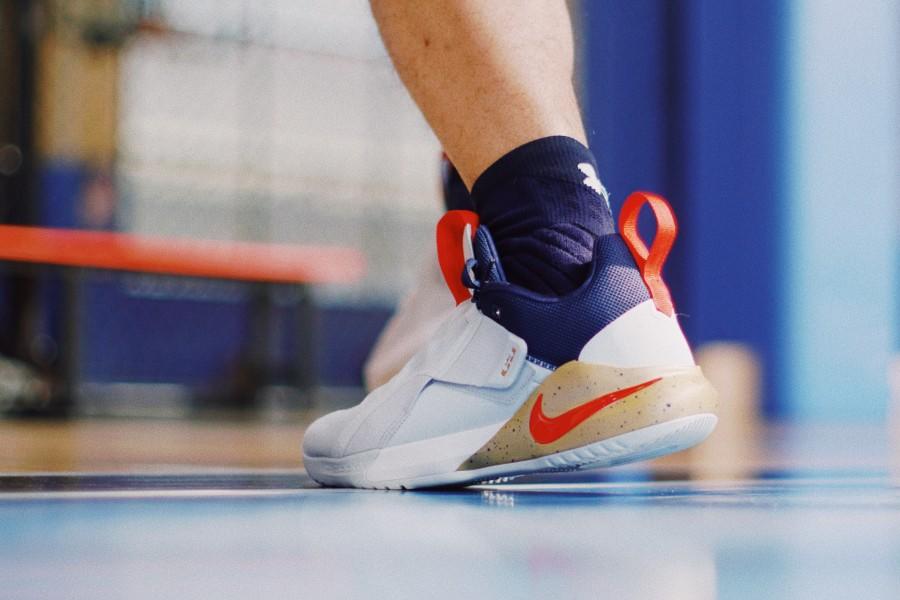 Traction
For the grip, Ambassador 11 performs passably. As you can see, the forefoot of outsole is equipped with friction pattern design, thus making the grip relatively weak. When you are playing indoors, the shoe can hug the floor not bad while in outdoor court, you might be in for a disappointing play. For this Ambassador 11, wiping sometimes is necessary though never has I wiped mine. Once again, provided that you wipe your shoes every now and then, it can still satisfy you.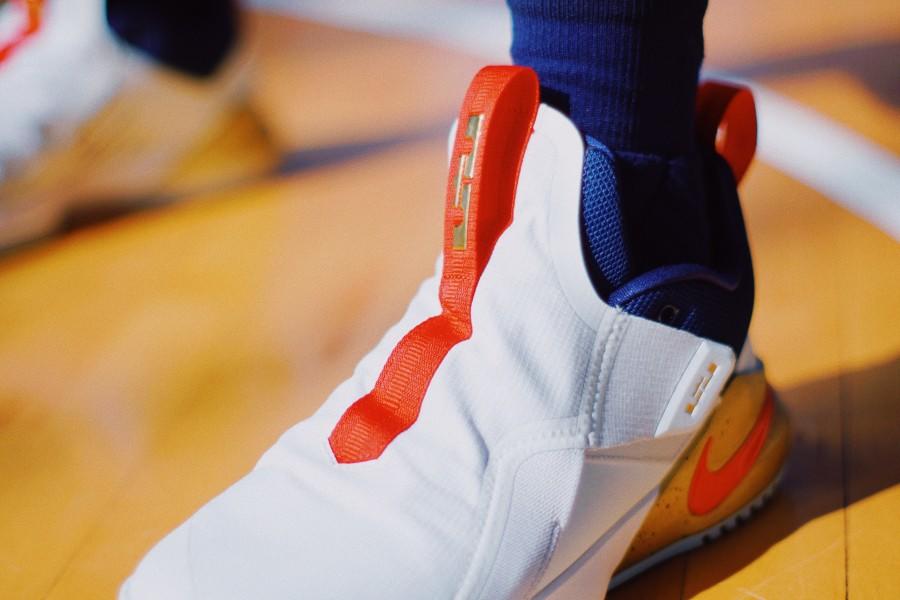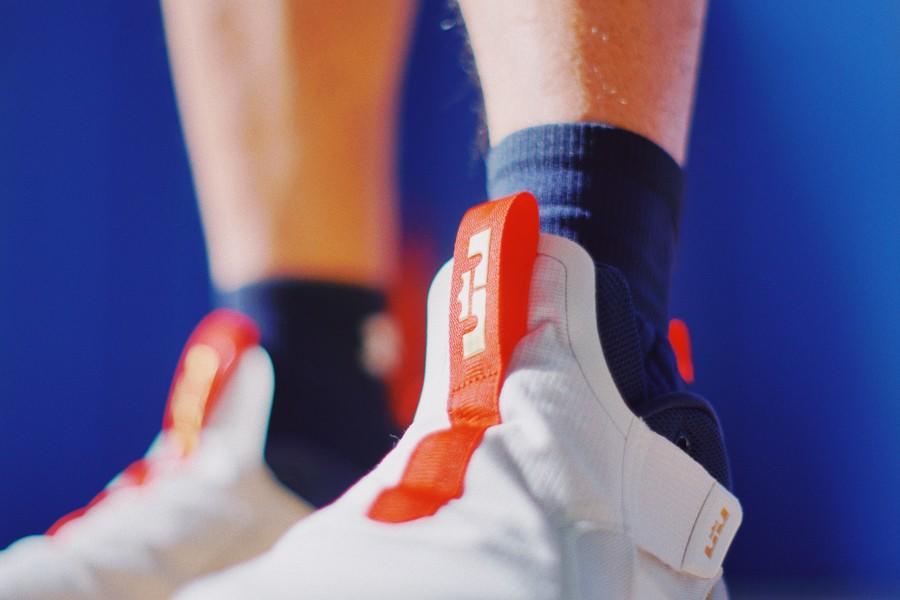 Wrapping
The large upper can fully cover your foot, thus providing ample support for you. But for wide footers, it may be a bit tight in all directions, so they may want to try them on in case there is discomfort. Tight as it would be, flexibility is ensured. Also, there is a large external heel counter with pull tabs at the heel and shroud for easy on-and off. On top of that, with the traditional lacing system under the shroud, support is sufficient for those ready to play in any court.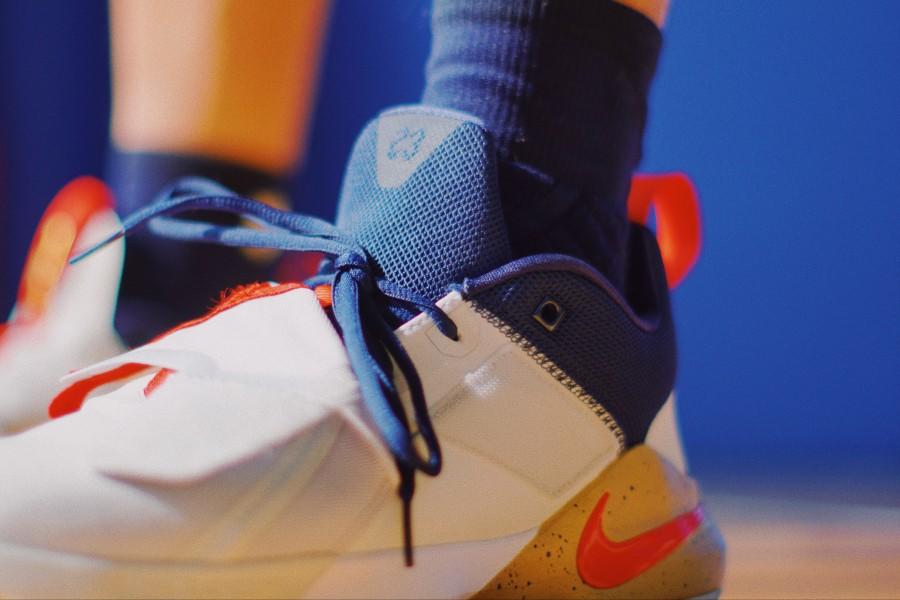 Fit
For this aspect, I've mentioned in the wrapping. Those with narrow feet who want a snug fit can get away with TTS, or possibly even 1/2 size down. As for wide footers, some may say it is wide-foot friendly as most overseas models are. But the above are my personal view for everybody has their respective case.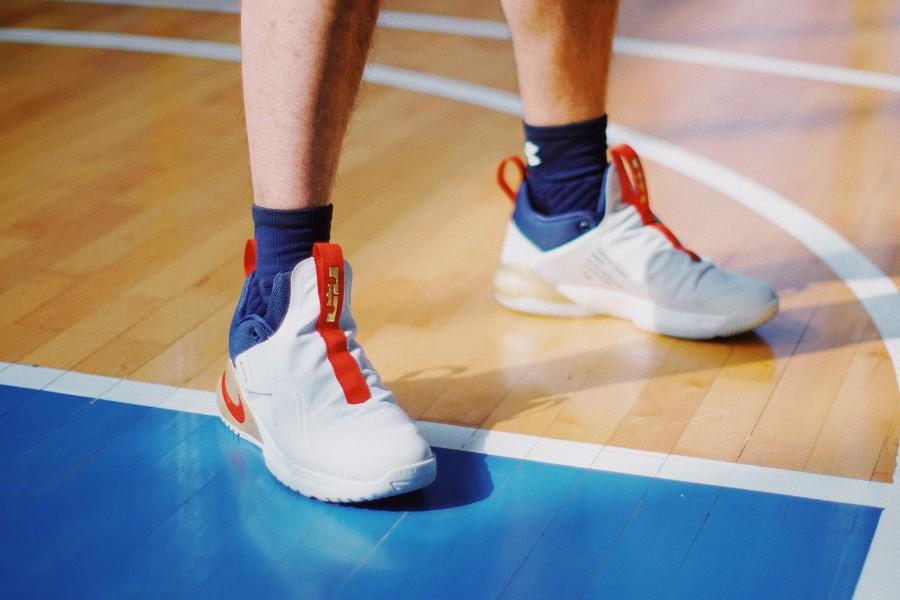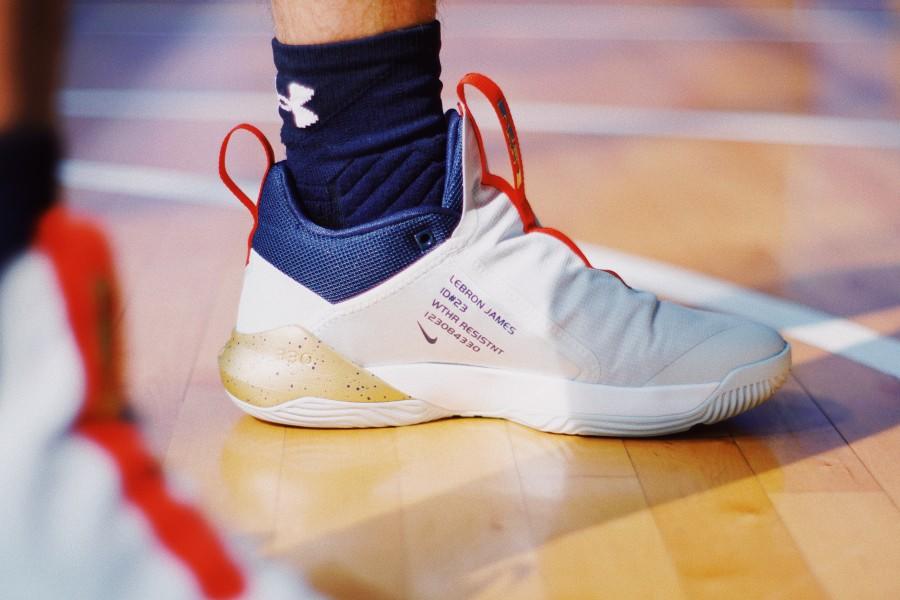 Overall
Apparently, there is no need introducing more. Ambassador 11 performs quite well overall. Not only is Ambassador 11 budget-friendly, but also a reliable combat companion. For me, the cushion of Ambassador 11 is decent very good; the wrapping is definitely the best; the fit is absolutely the most suitable. If you do not mind the absent breathability which I believe would not be a deal breaker and you are considering grabbing a pair, you might as well try this one. After all, not being able to have a try may be most likely to become a regret.