It has already roused a hot and amazing pursuit since the first day this Air Jordan UltraFly2 was released. Upon its advent, many people might be "lurking" somewhere, preparing to cop one pair of this Air Jordan UltraFly2. However, the fact fails many people for the amount of this model is greatly limited, thus making some sneaker fans can only dream of it but can not get it. But irrespective of the fact, we are still going to get a detailed look at it.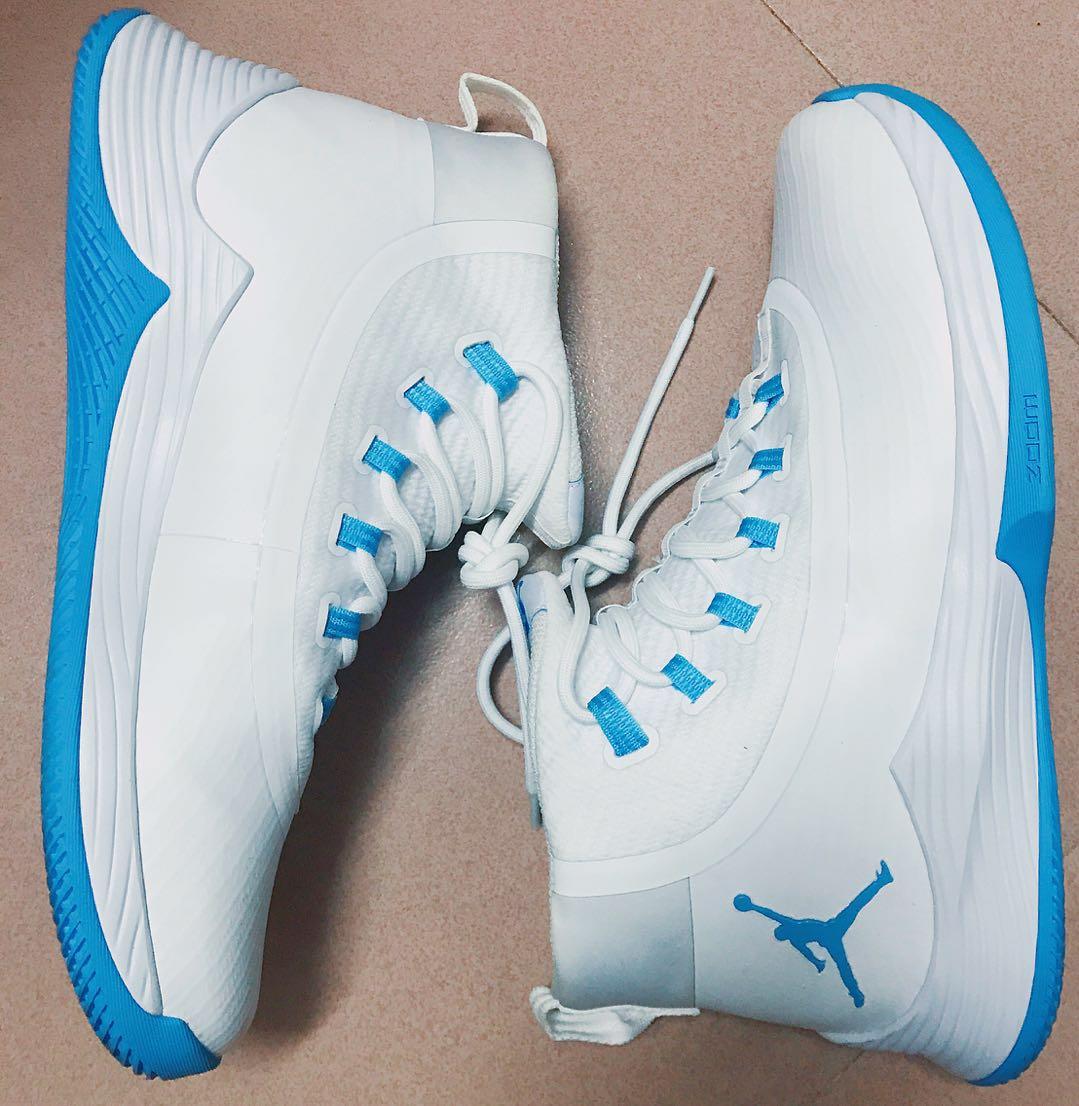 Surely, the settings of a shoe is of important. And with all the tech included, this  Air Jordan UltraFly2 is truly a bang for your buck. But on the other hand, the appearance is of course important as well as the settings, isn't it?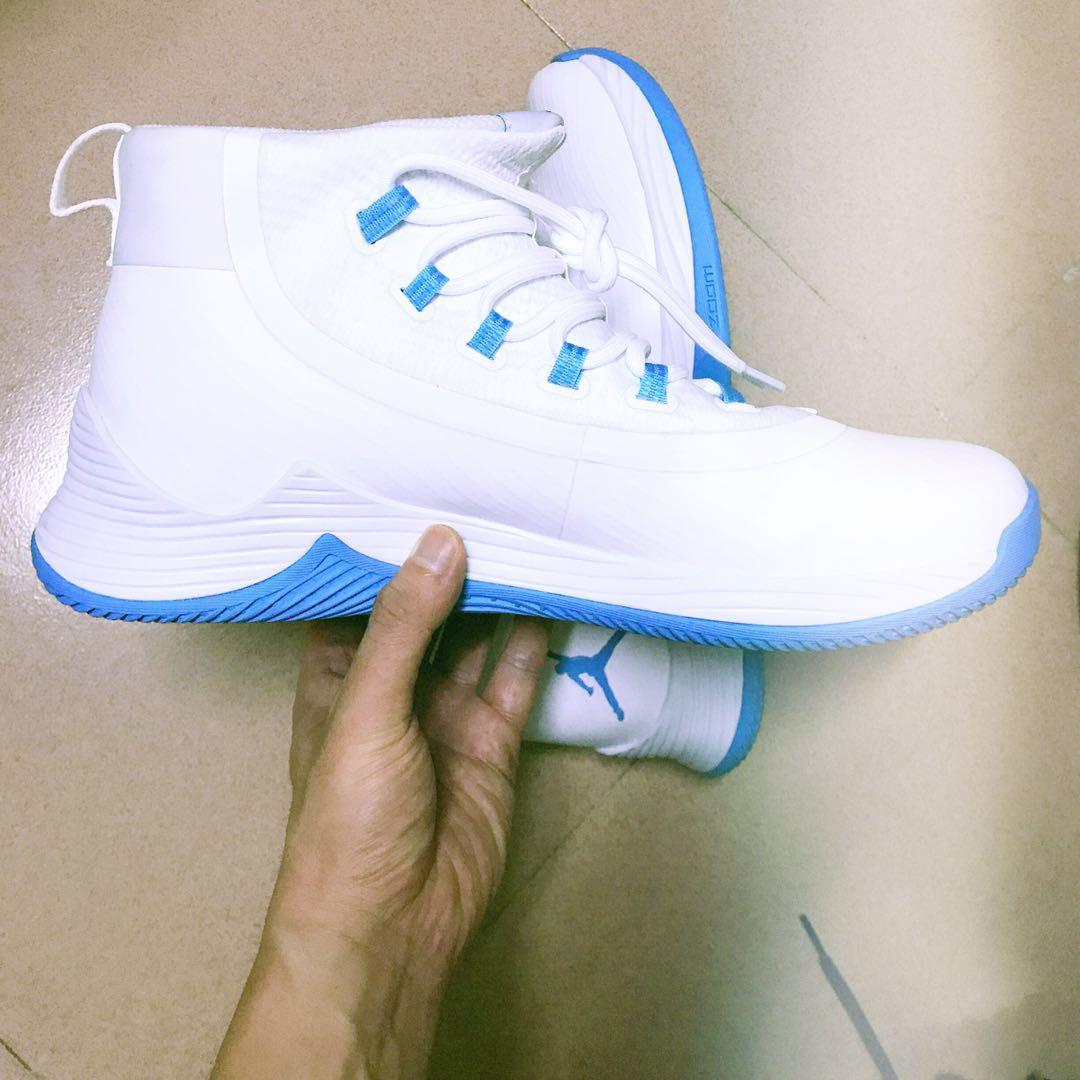 From my own perspective, this shoe's appearance can be said to be one of the leaders and the top one of its series. But "one coin has two sides". Despite its good-looking, for the colorway of this one, it can easily get dirty, thus resulting in wiping every now and then so as to keep its purity. Therefore, if you are fortunate enough to grab one pair, you'll need to spend some time dealing with it.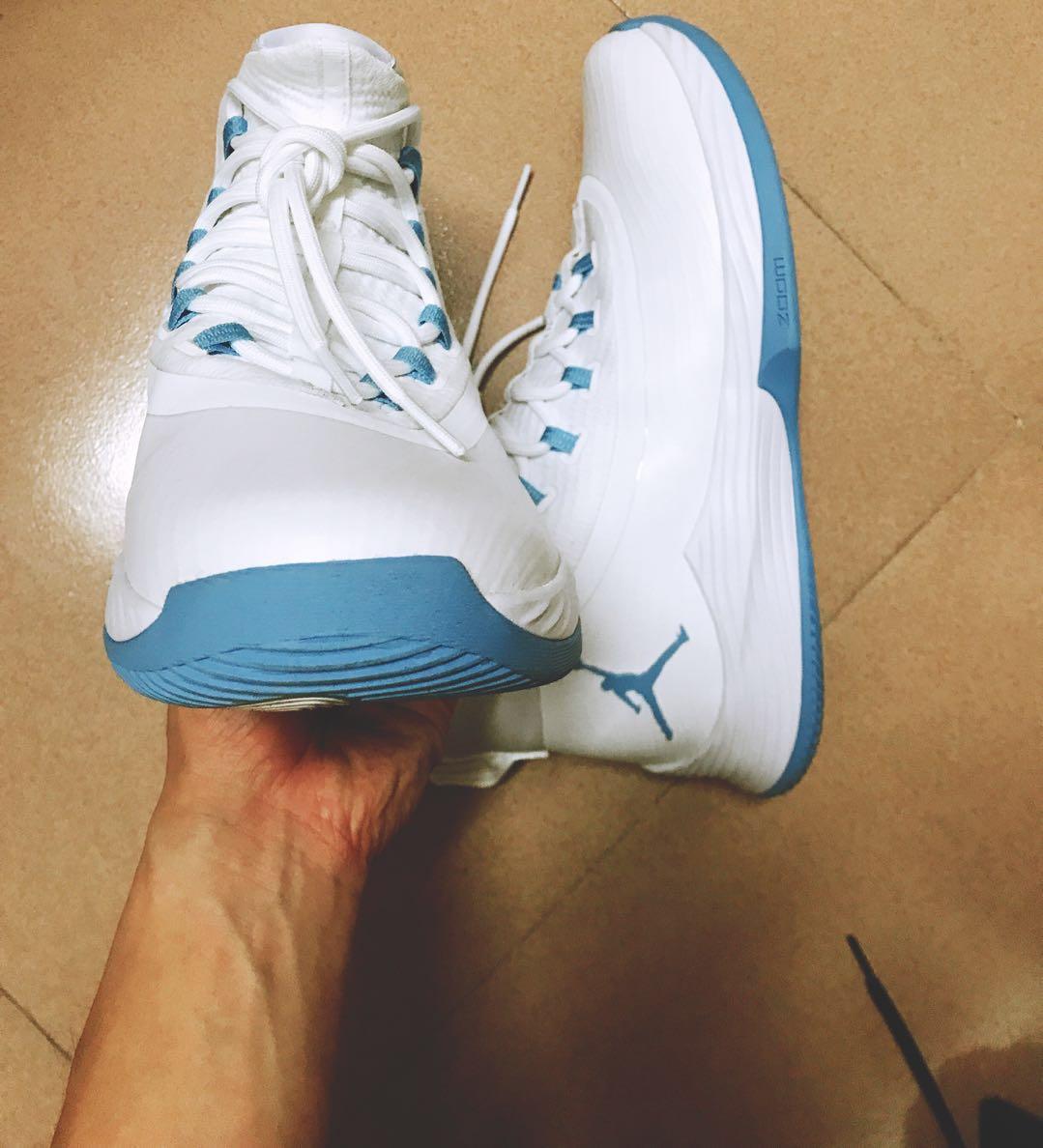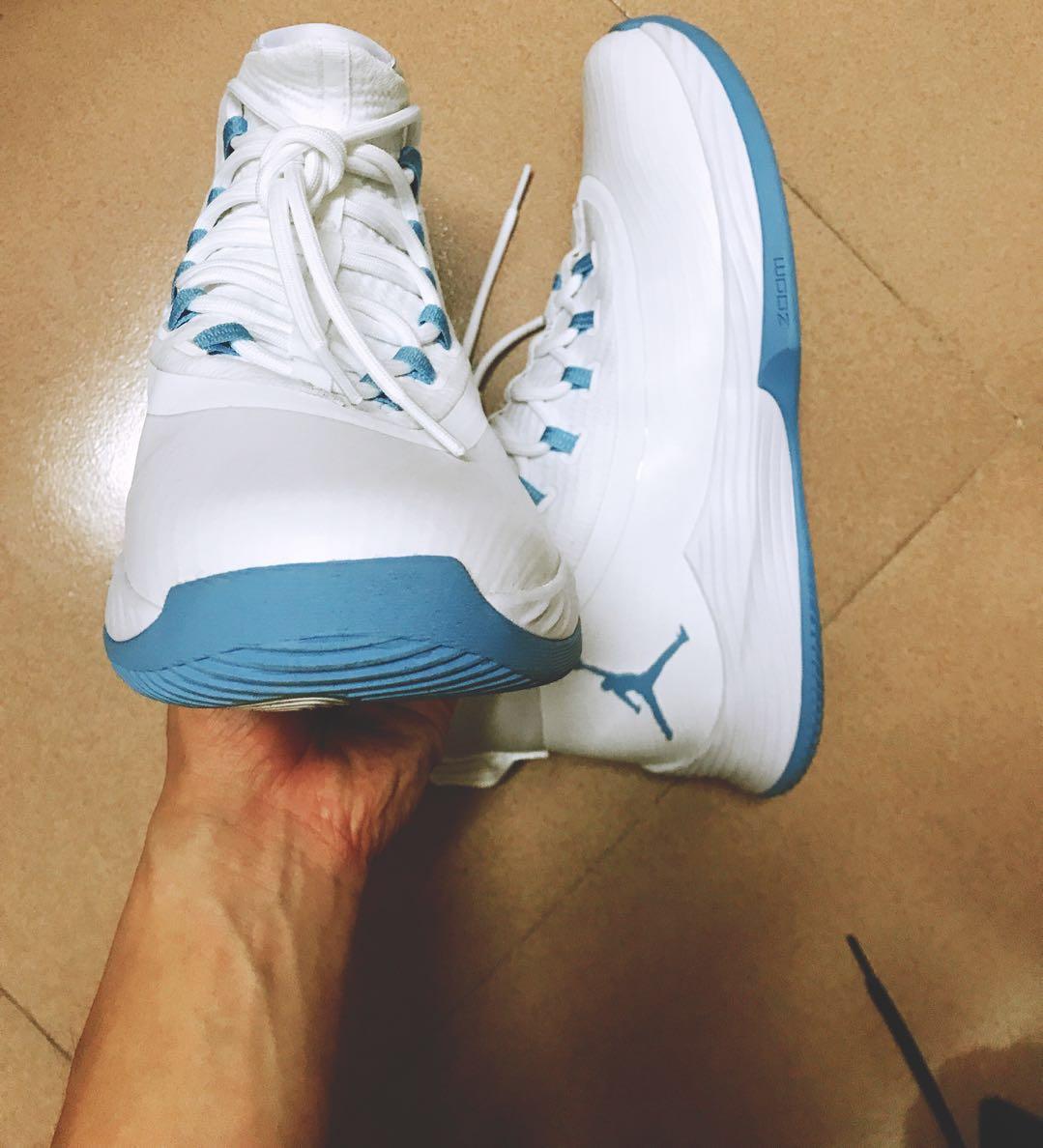 Feeling amazing on-foot, the upper is an engineered knit and a one-piece construction. And it is likely that some people might not enjoy the overall fit because of the one-piece construction. According to some, they enjoy quite a lot the solid lockdown and support provided by the shoe and have never run into any slippage since the shoes are well padded. For me, being able to get a chance to try it, I feel like wearing a knitted shoe while with the reinforcement of an upper constructed of TPU, it is a very nice blend between the two and it feels pretty well balanced.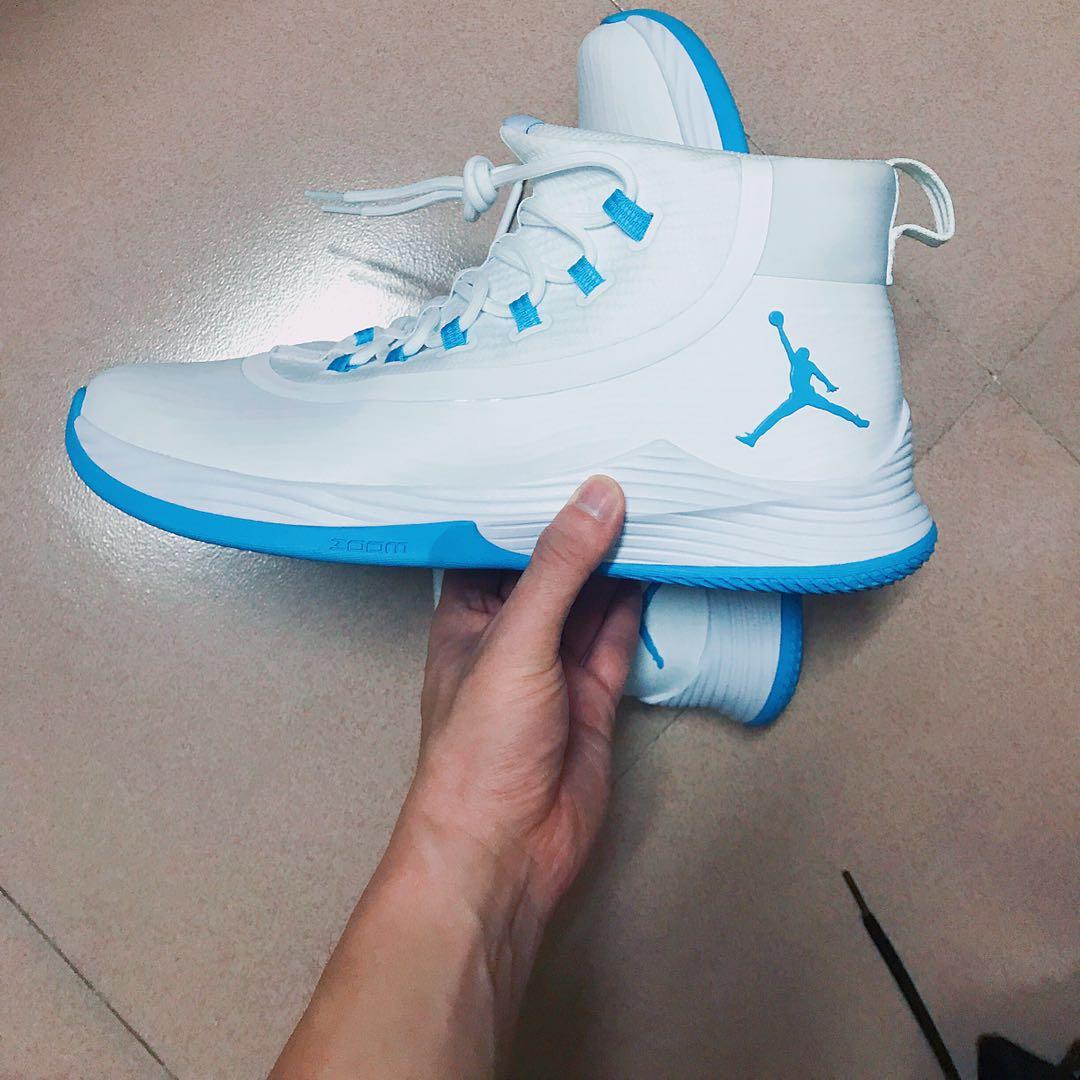 For the laces, it is a regular version——nothing special in it. But common as it is, the shoe's wrapping would not have facilitated had the designer not installed the laces in the shoe.
According to some testers, they exclaim that the shoes are very hard and annoying to put on for the opening is small, and it doesn't stretch much. Then there is no need worrying about this: at the rear part of it, there is also a collar which helps you wear in. It really does a great help. Some reviewers also said that Air Jordan UltraFly2's wrapping is the best they've ever come across. To sum up, not only is the materials durable, but the wrapping also performs exceptionally.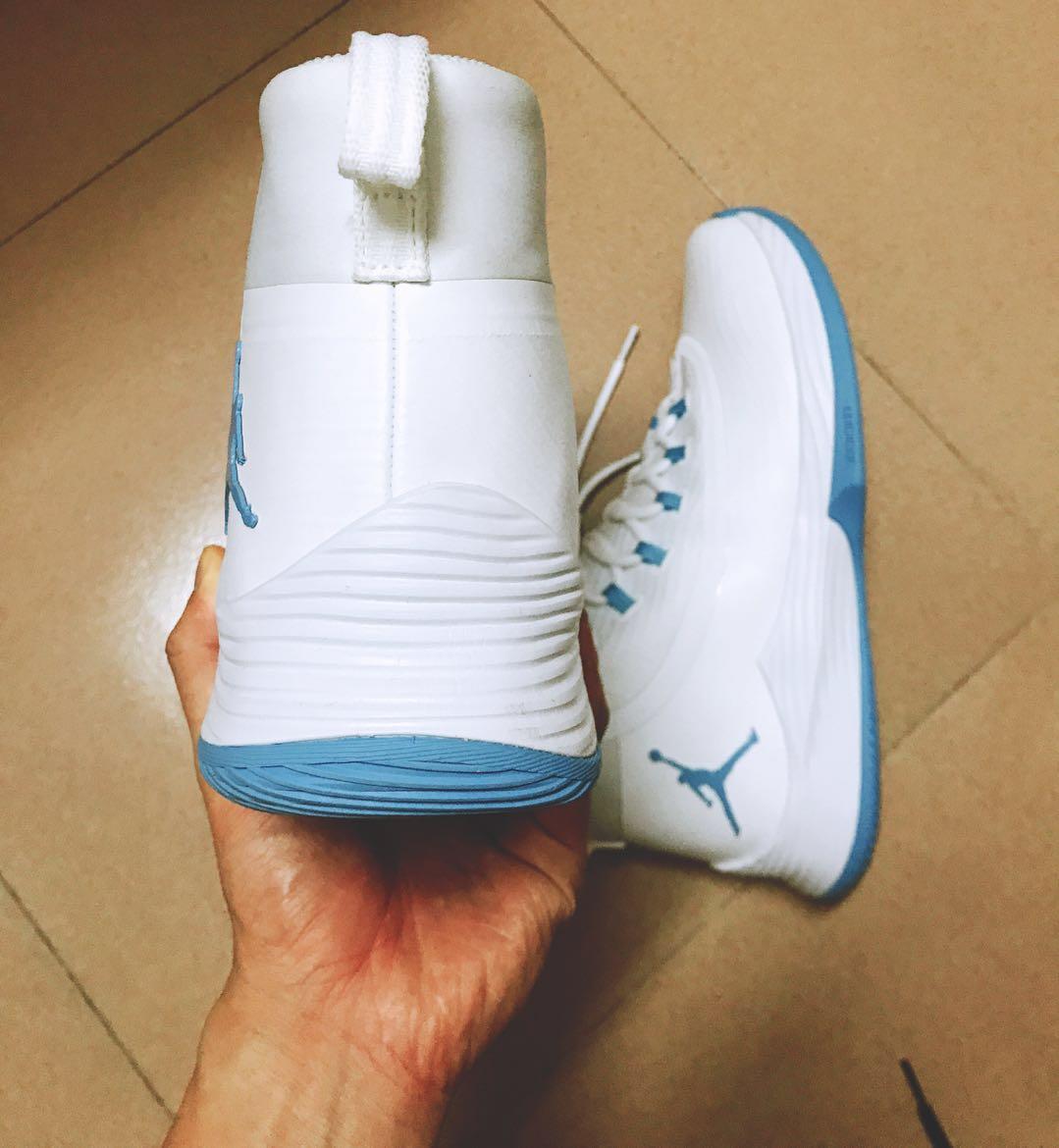 As is seen in the image, there is a tag attached in the insole, showing some basic information of the shoe.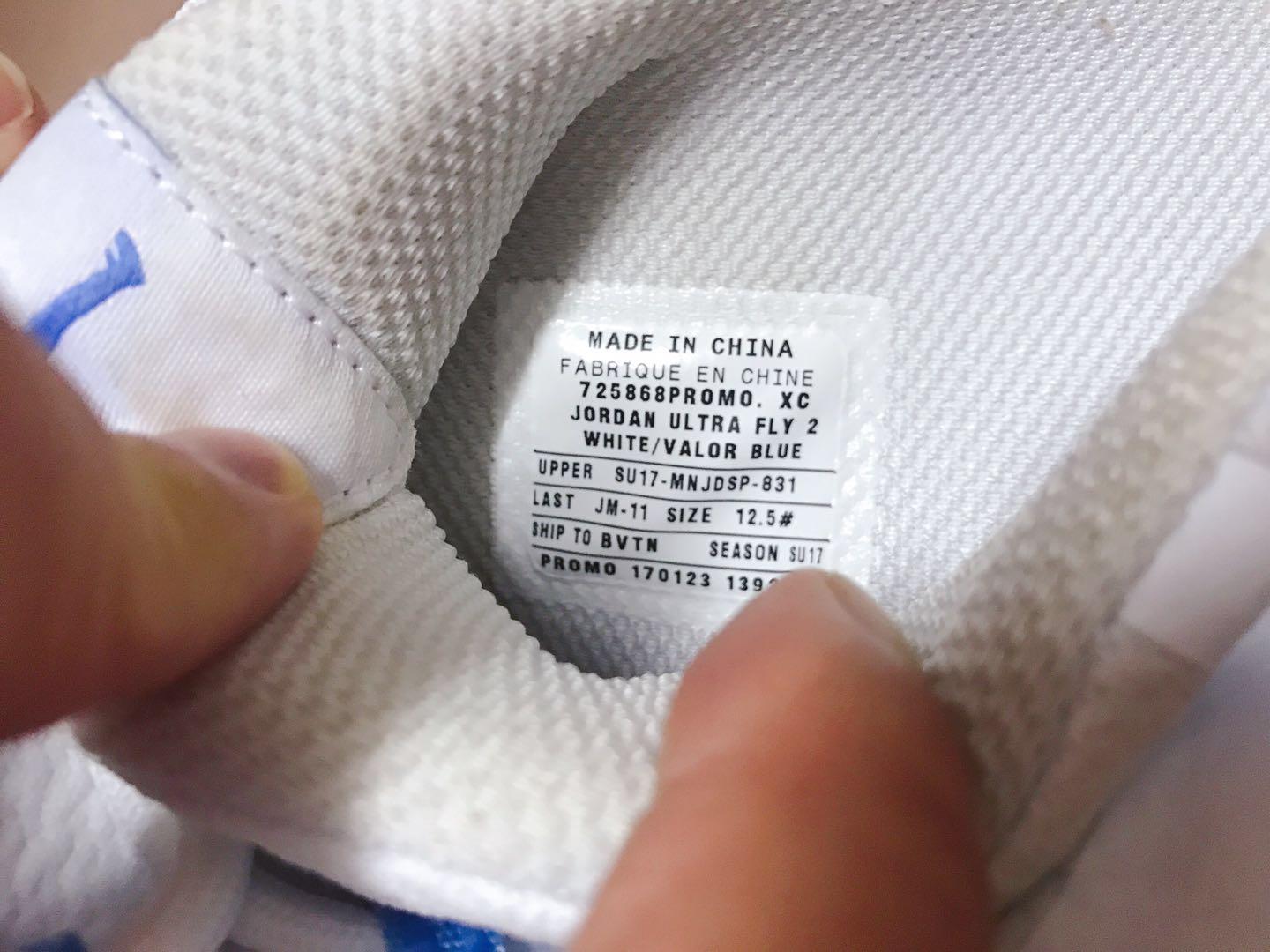 Well, looking at the outsole pattern, it seems to be very awesome. Then how about the performance? Dainty designed and made of rubber, the outsole is very durable first of all. If you are quite into outdoor court which are coarse as well, then you'll get surprised at its excellent performance, and you've got a long-term comrade as well.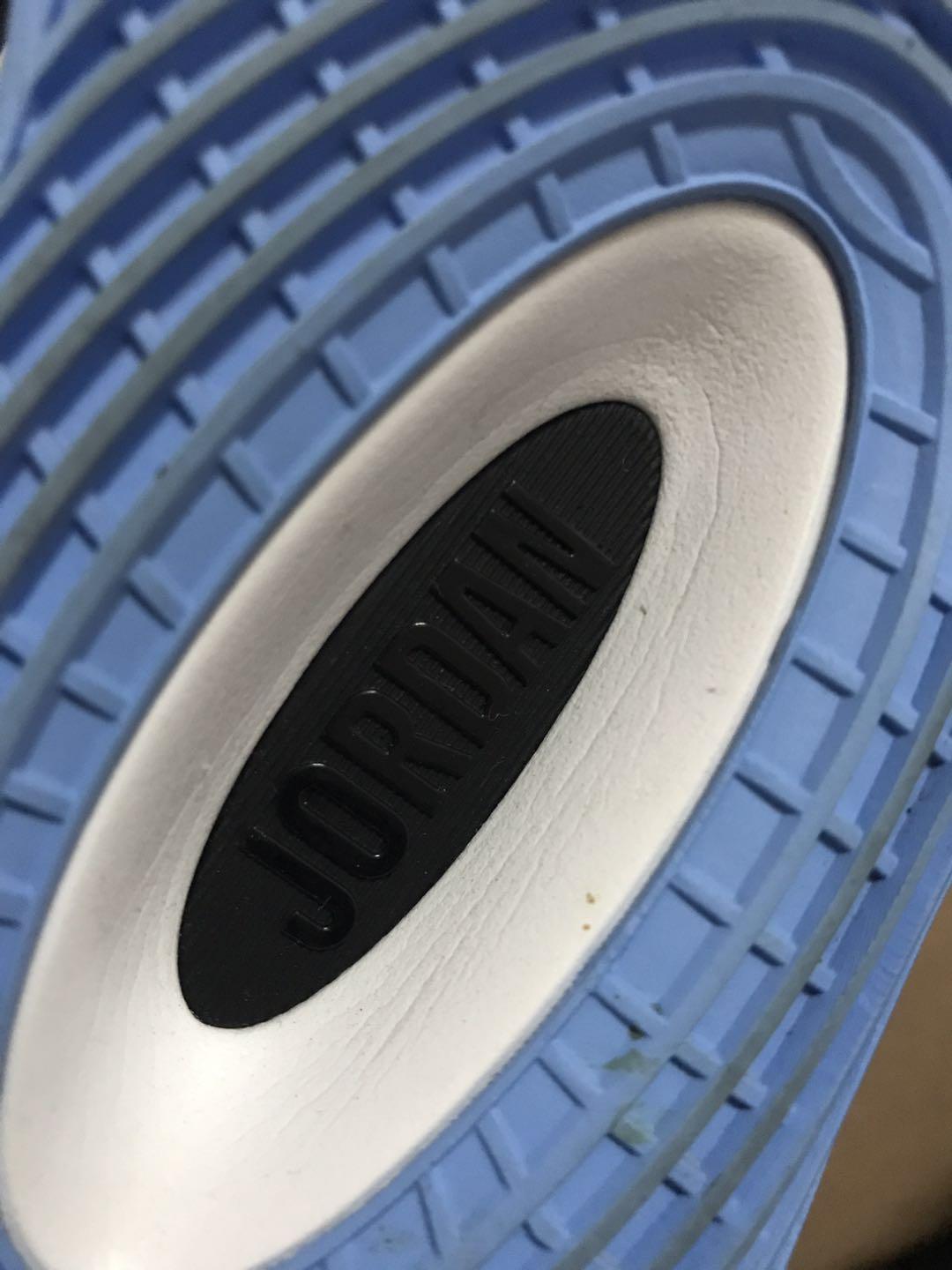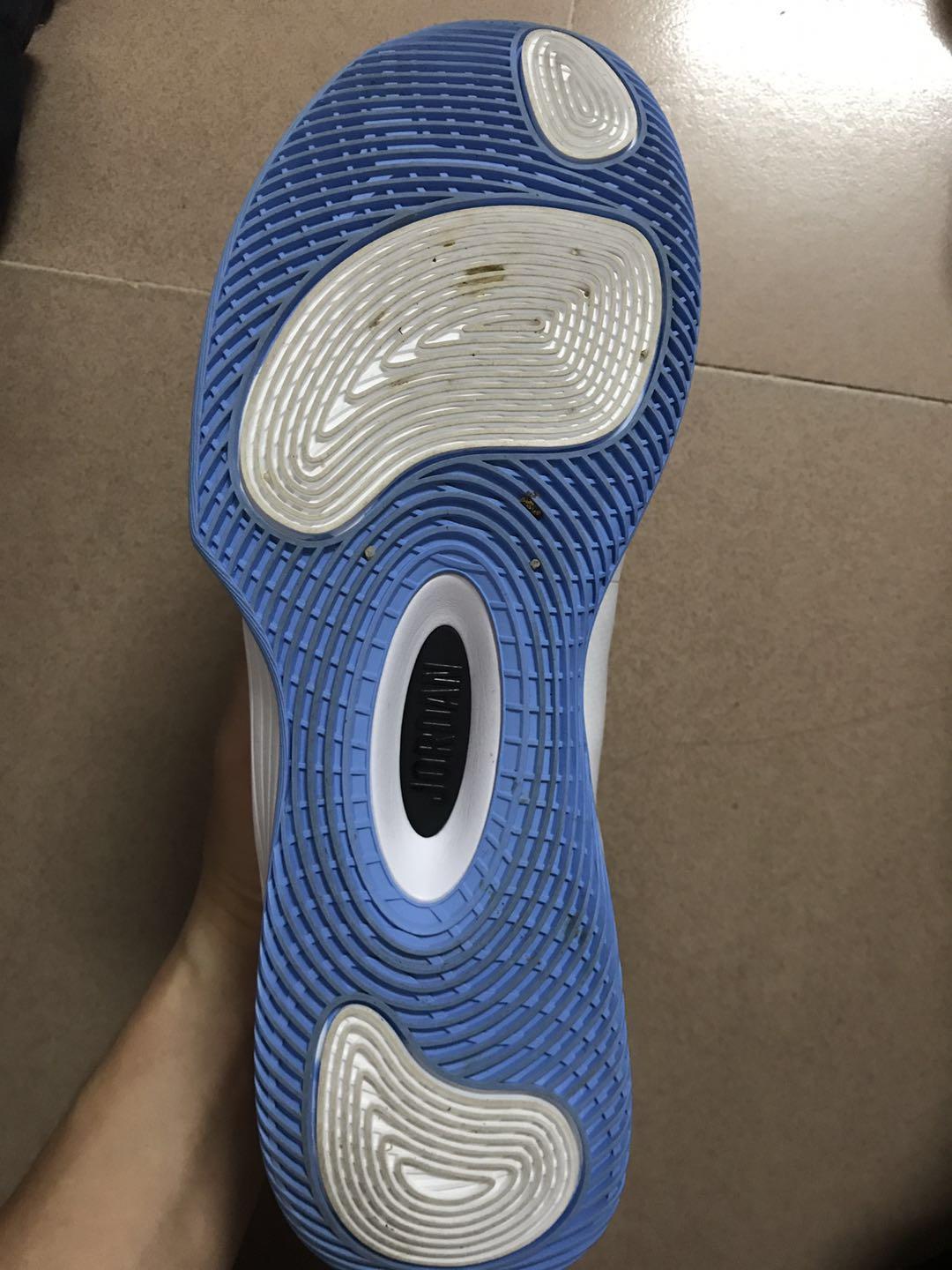 I know that many people say the traction is on  point of a shoe. Well, they are right. But for a good outsole, players would not have got a wonderful experience. I should say that the outsole performs very well. It just does what it should do——hugs the floor tightly when needed and does not when there is no need. On clean and semi-dusty courts, indoors or outdoors, it always grips very well. But there are some cases in which it can not hold up well, for instance, on dusty courts, and thus it invites dust quickly; therefore, wiping the upper, as is said before, along with the outsole frequently is required.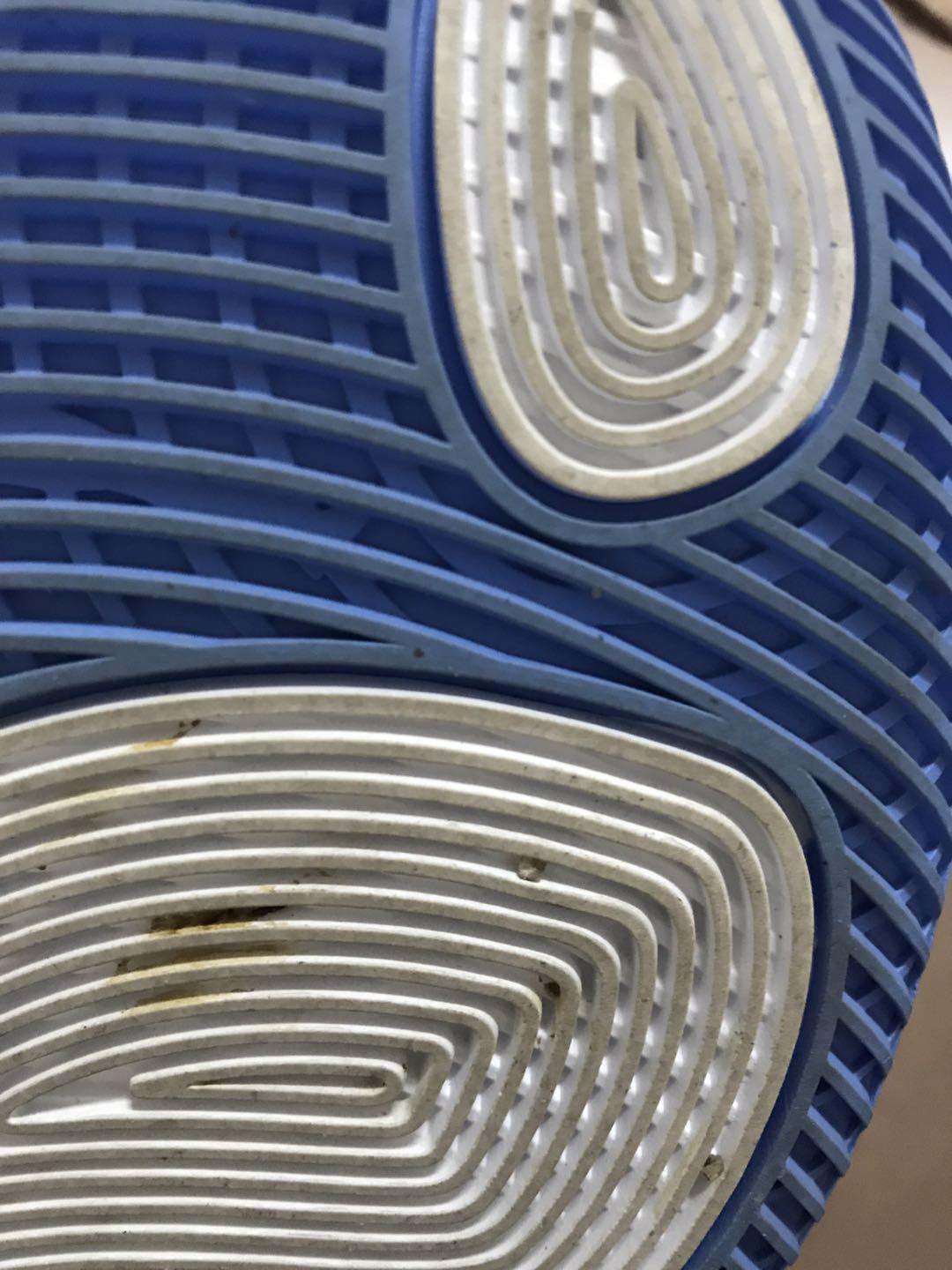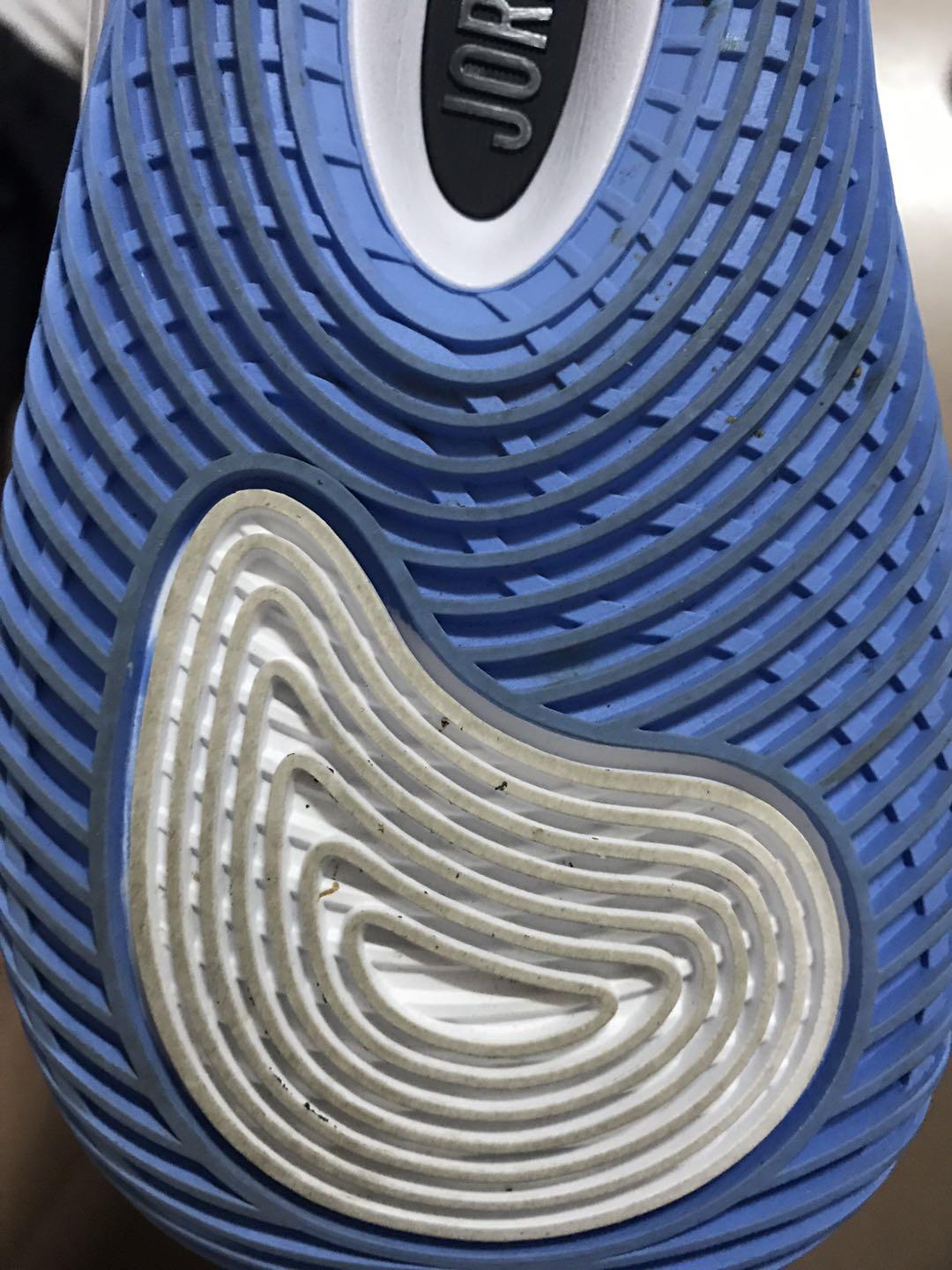 When it comes to the cushion setting, Ultra.Fly 2 installs heel and forefoot Zoom Air. It said that the cushion is greatly appreciated and it feels splendid. Whoever is able to own it would think highly of it. Wearing it on court, you can apparently feel the bouncy feedback offered by the cushion. And above all, the feeling is fantastic, which is like stepping on a pillow. But, there is always a but: the shoe is somewhat heavy. And I also once saw in some reviews that it is bulky too. However, with a number of fans appreciating it, I would not regard it as a deal breaker.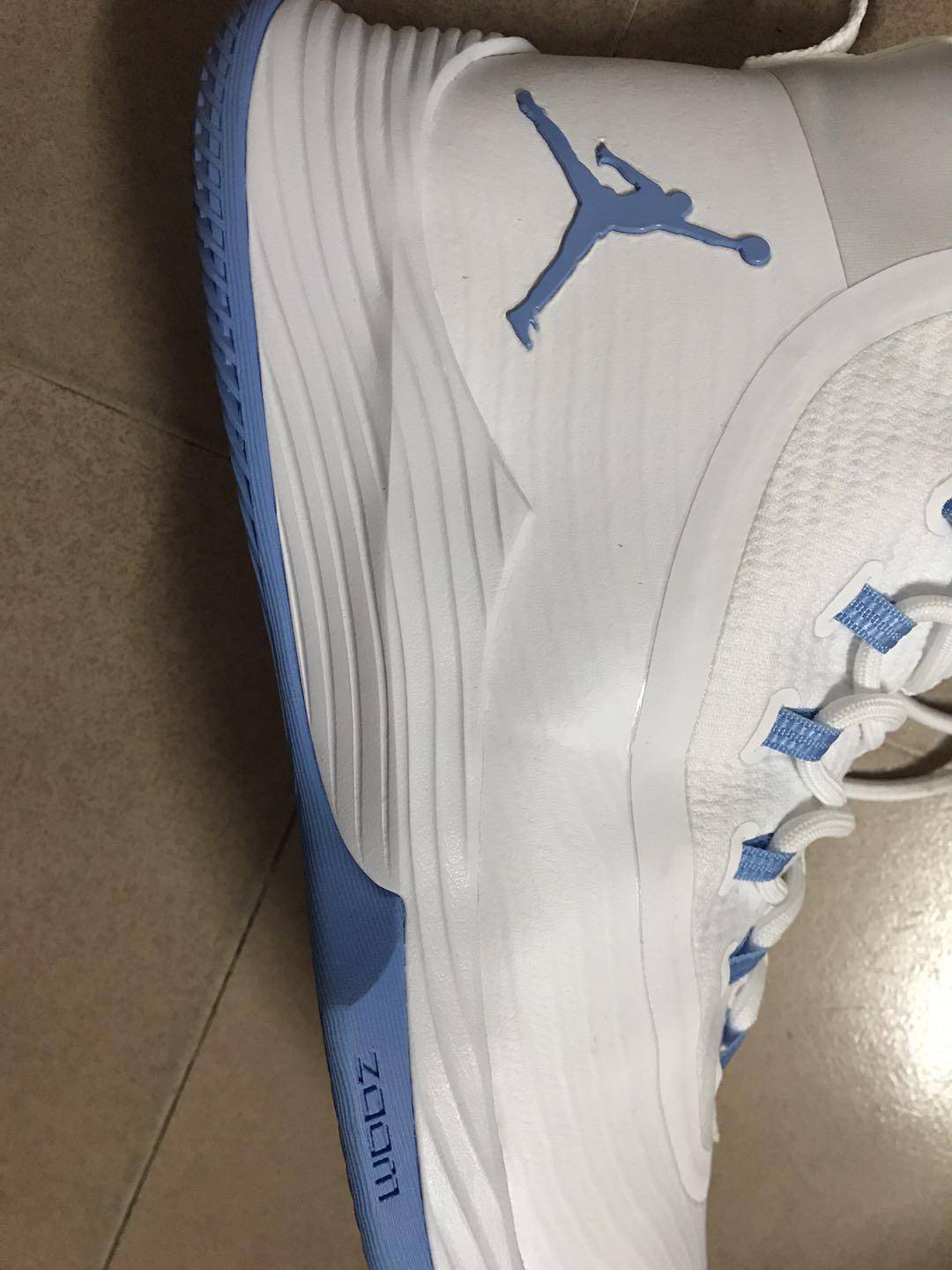 Finally, let us turn toward the fit. If regardless of the other aspects, in most cases, it is the fit that matters most, and the fit is also a key factor when consumers are buying shoes. Noted by a number of reviewers that Air Jordan UltraFly2 wears super comfortable and feels like a sock and I myself think so. Besides, it even makes you forget that you are actually wearing something. If you are willing to get along with it, you may just find it creeping into your regular rotation after some period of time.Well, definitely, it can't designed to please everyone, but surely, it caters to both big guards and big men.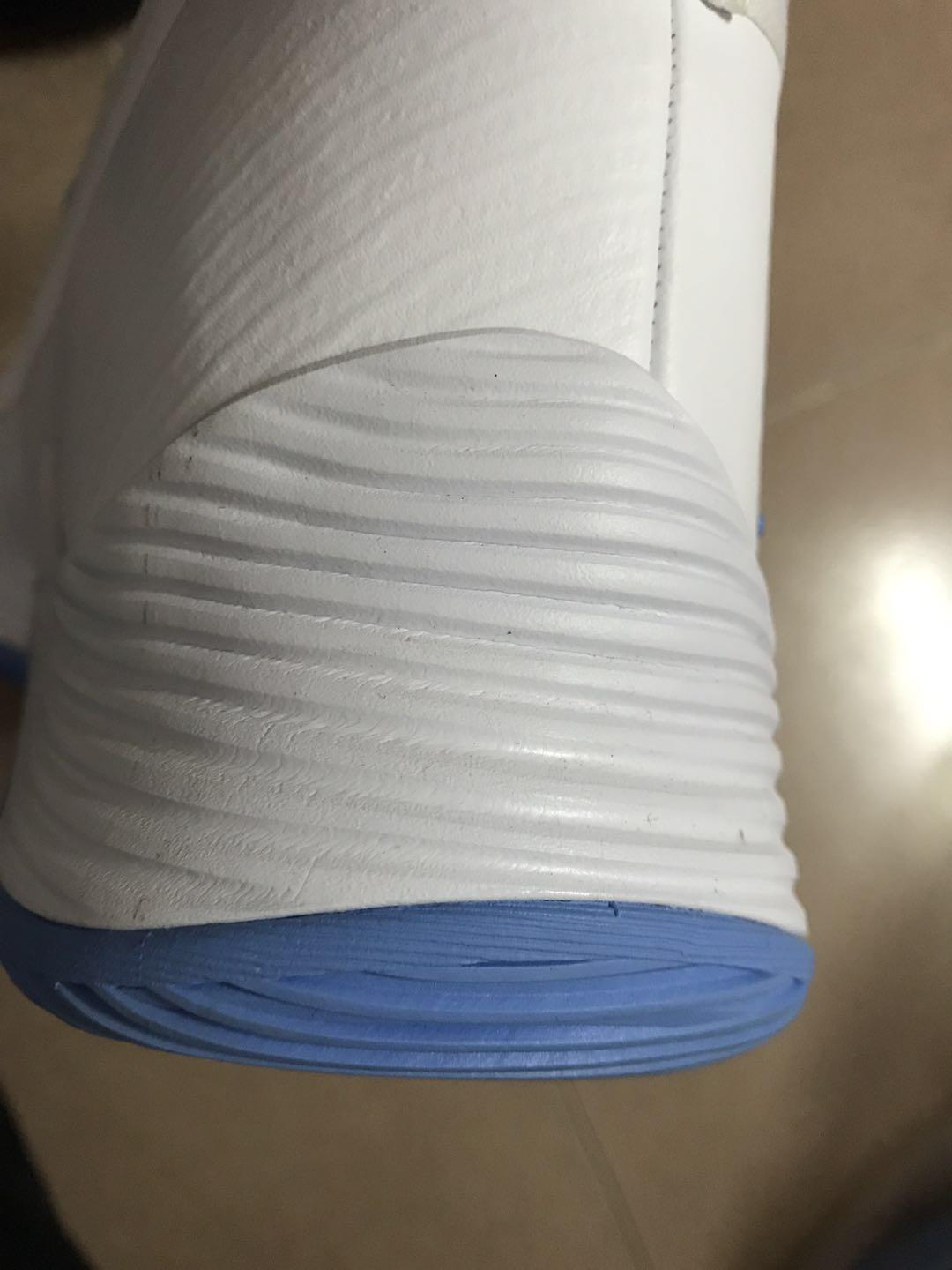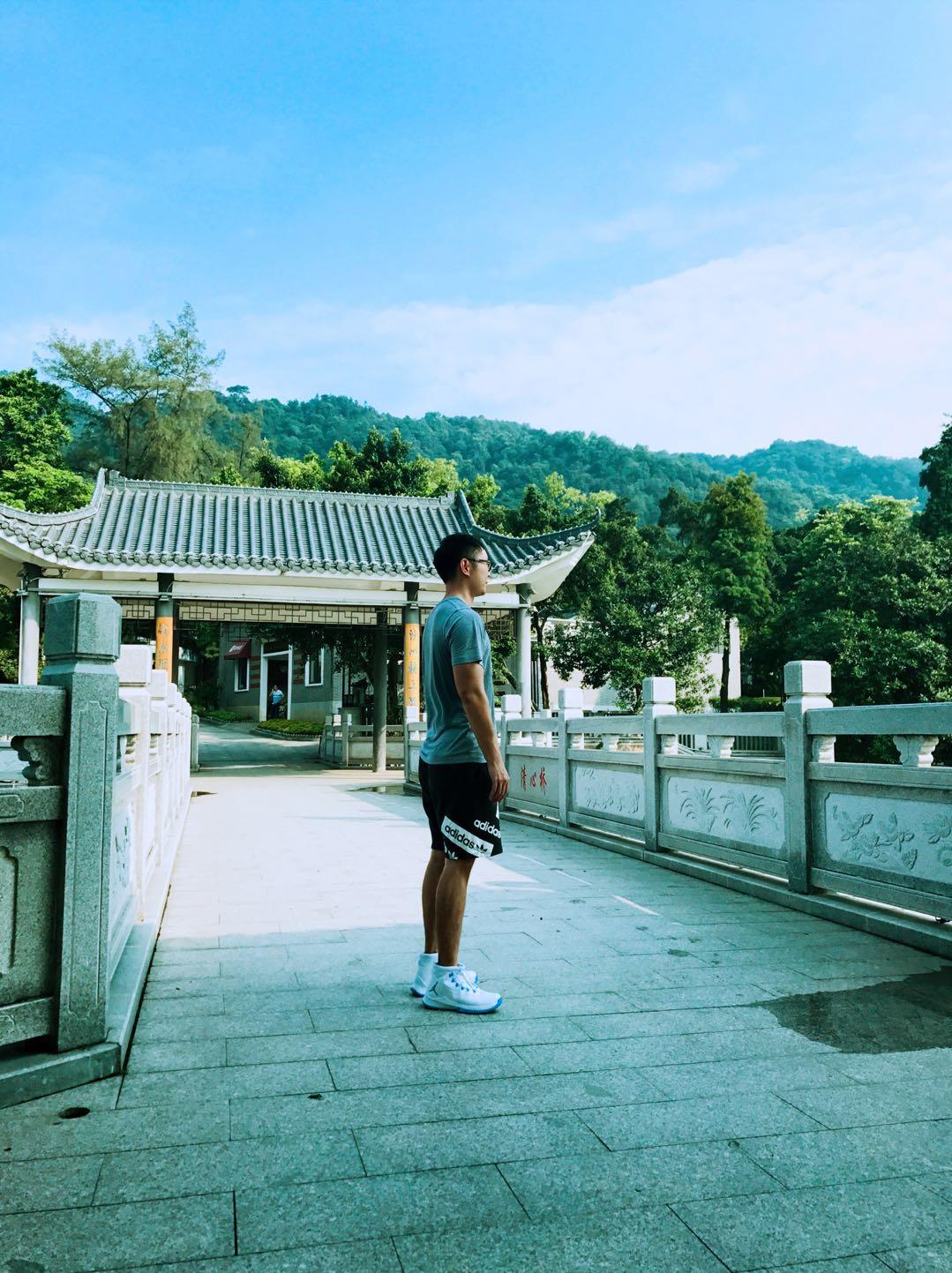 Overall:
So remarkably does it performs that I am totally obsessed with it. To summary,  the Jordan Ultra.Fly 2 is a solid all-around performer. And above all, the truth has proven it to be an excellent model.