George and the Swoosh are currently on their third signature sneaker, the PG 3. The  Nike PG 3 is set to begin its rollout with the highly anticipated "NASA" colorway. It is full of special details that nod to George's life, motivations, and skills——all wrapped up in a space-suit inspired colorway. With its availability now, let's get a closed look at the shoe.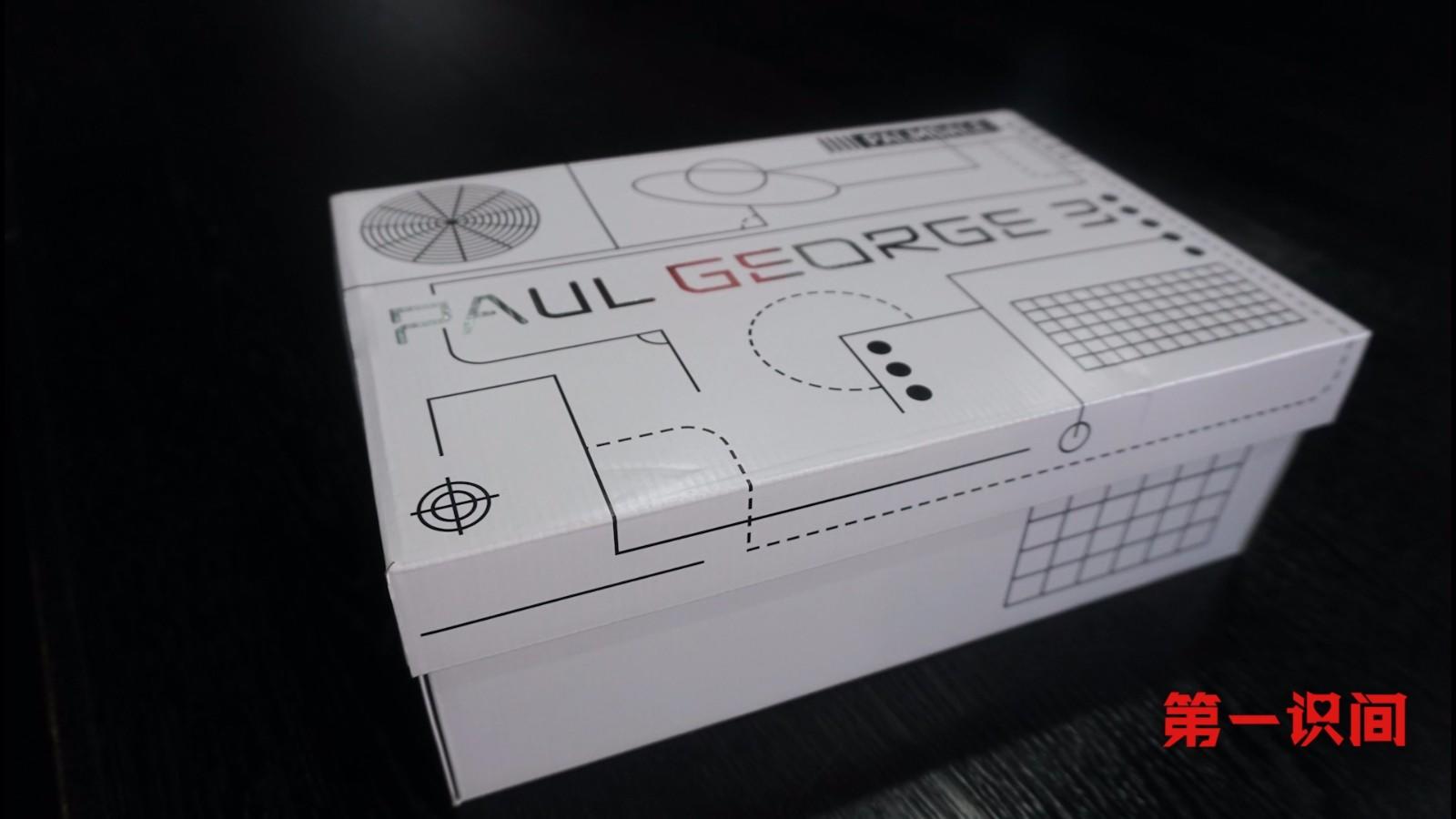 The shoe box is just simple, featuring only several lines that outline the cosmic element pattern on it. Simple as it looks, Nike has broken new ground.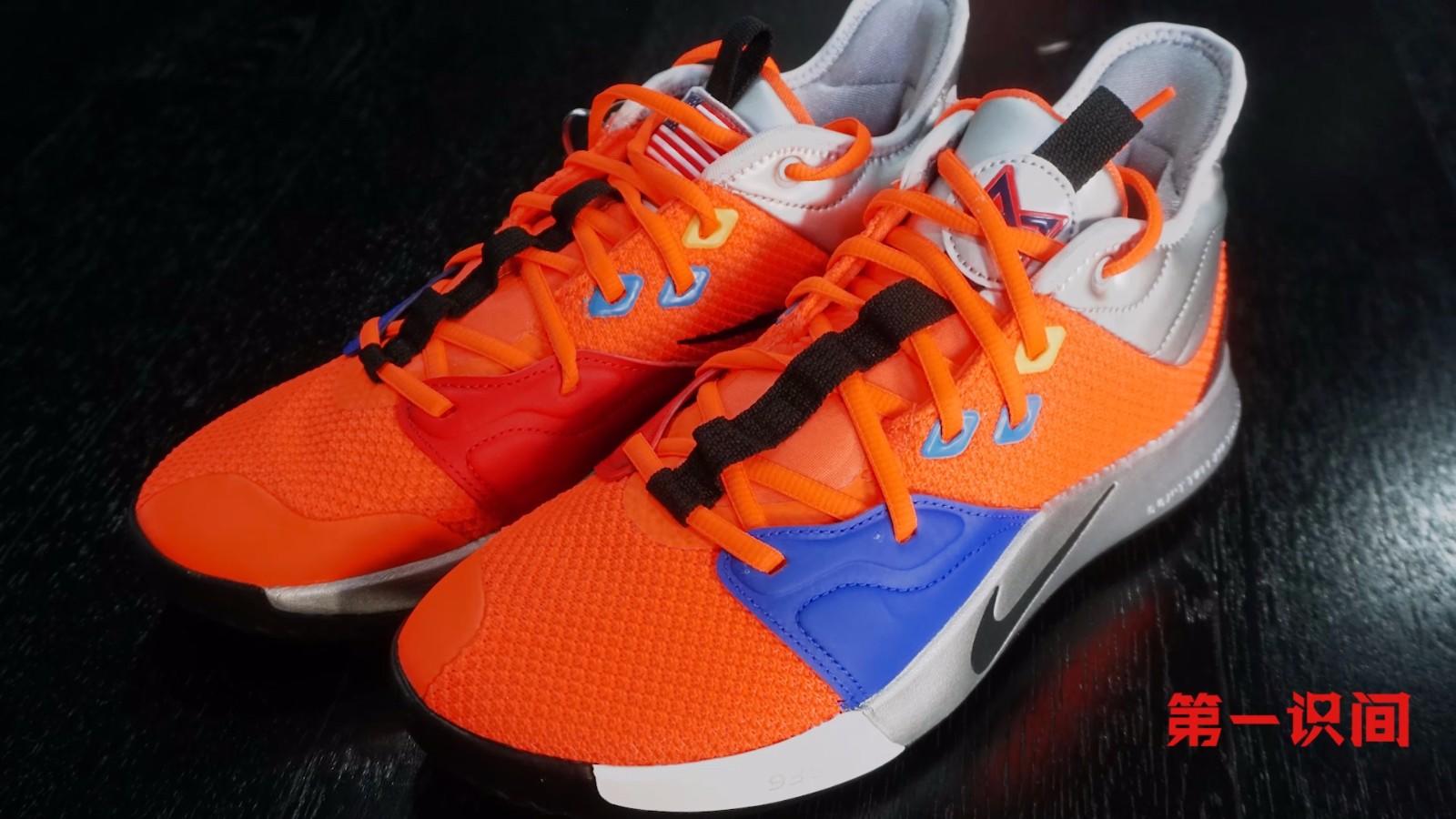 The shoe looks quite cool, isn't it? But it is not just for looking: the 3/4 cut, Zoom Air cushioning, and grippy outsole design all guarantee the shoe's good performance. You can find that it has not the iconic stripes this time, the orange upper is very eye-catching however. The combination of orange and silver in the upper is just easily recognized.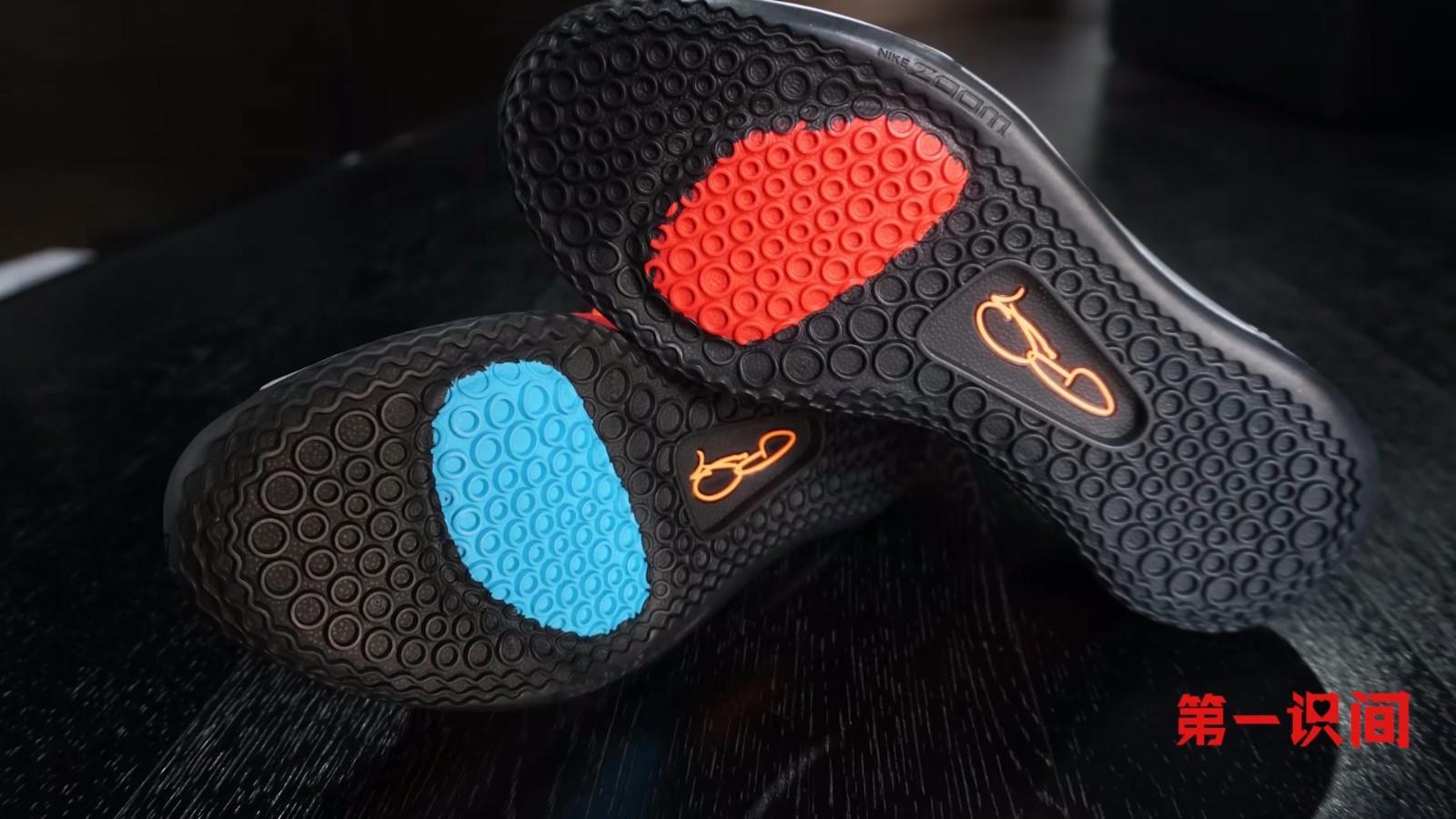 As is seen in the images, there are red and blue used in the shoe.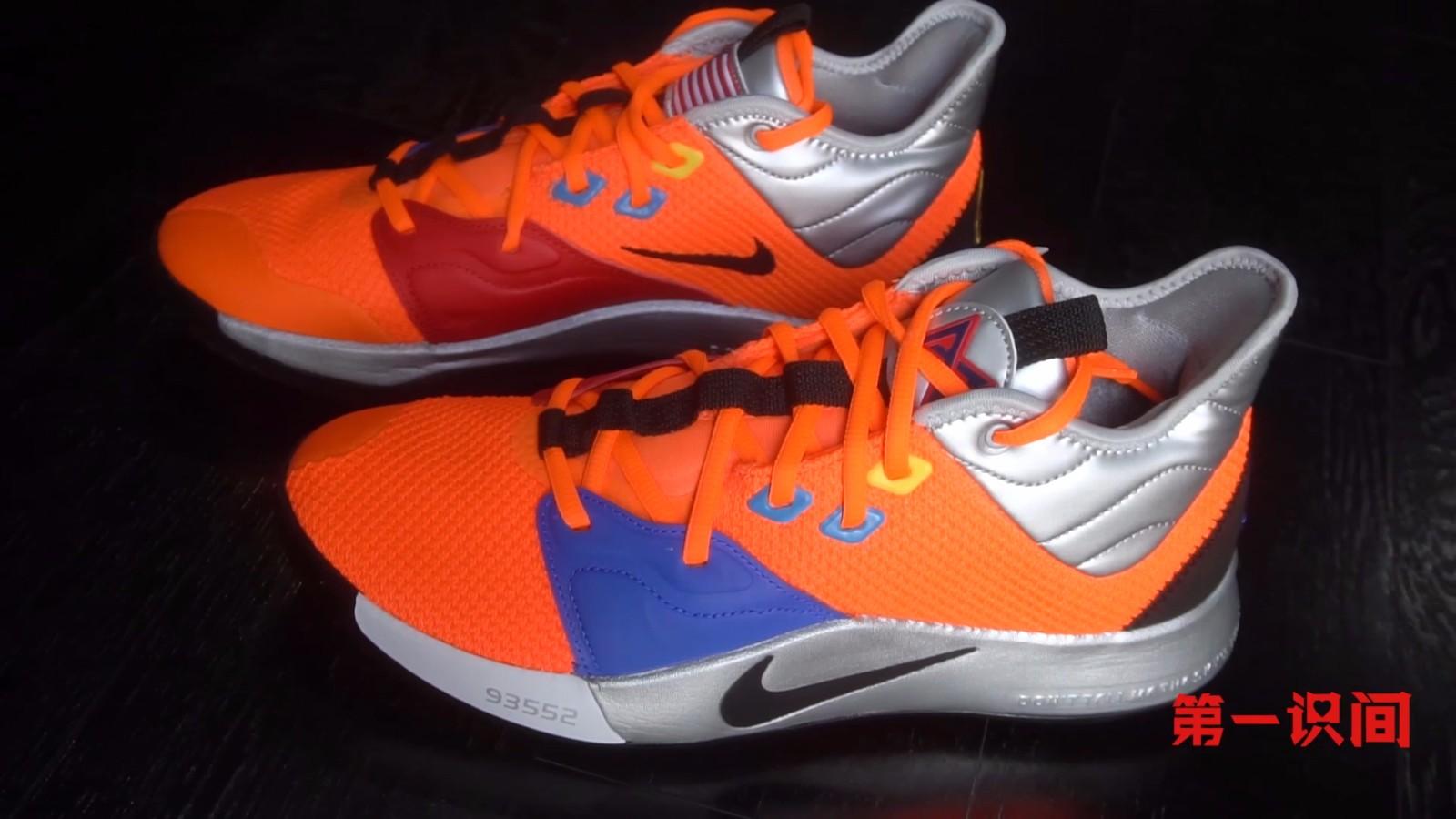 Getting the shoe, what is your feeling that comes first into your mind? Super lightweight? Well, yes! This is quite certain. A shoe that is size 44 weights only 410 g.
The 93552 on the side of the forefoot is the zip code of George's hometown and at the rear prints George's favorite motto which is known by most people—— "Don't tell me the sky's the limit when there are footprints on the moon".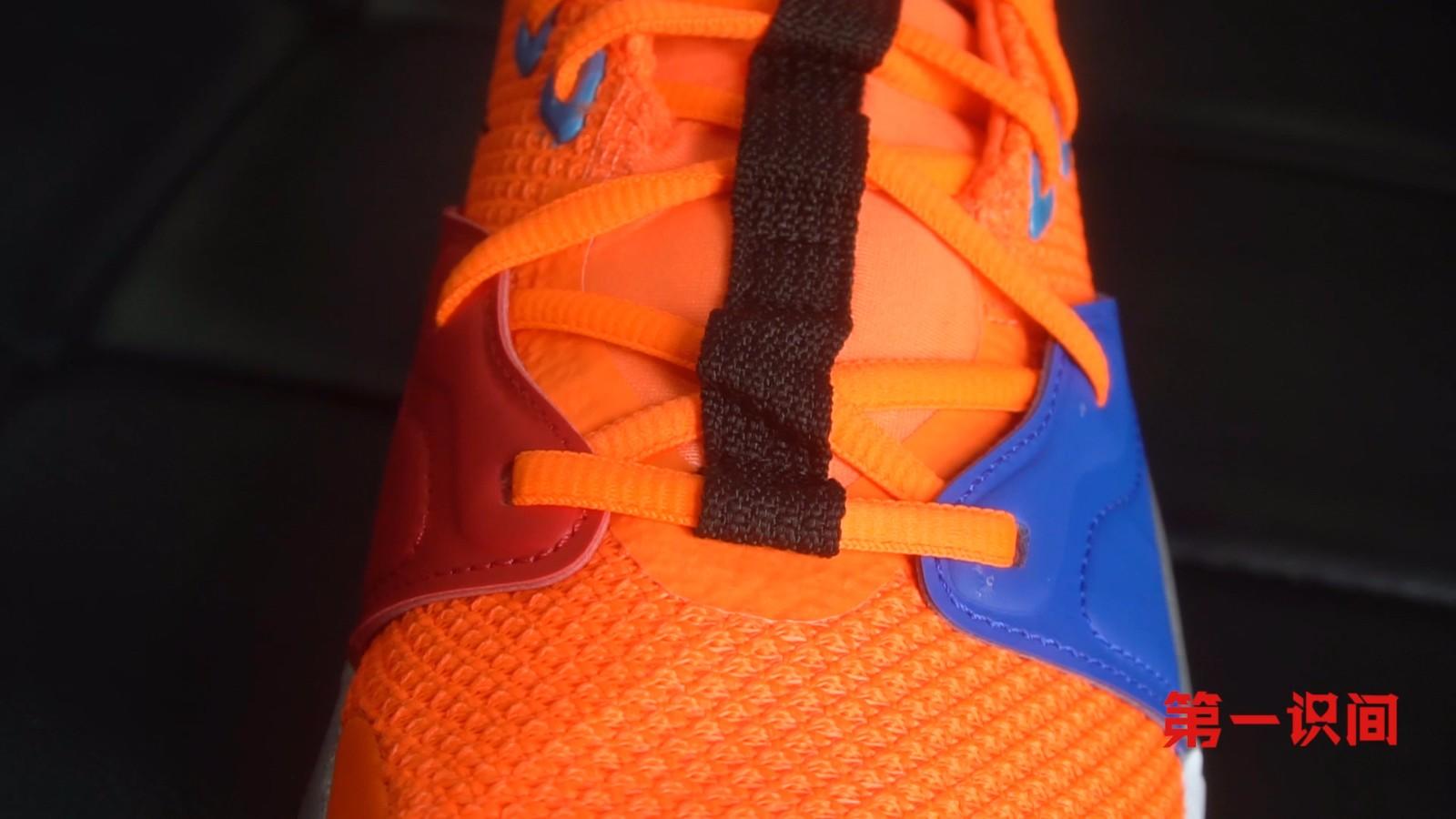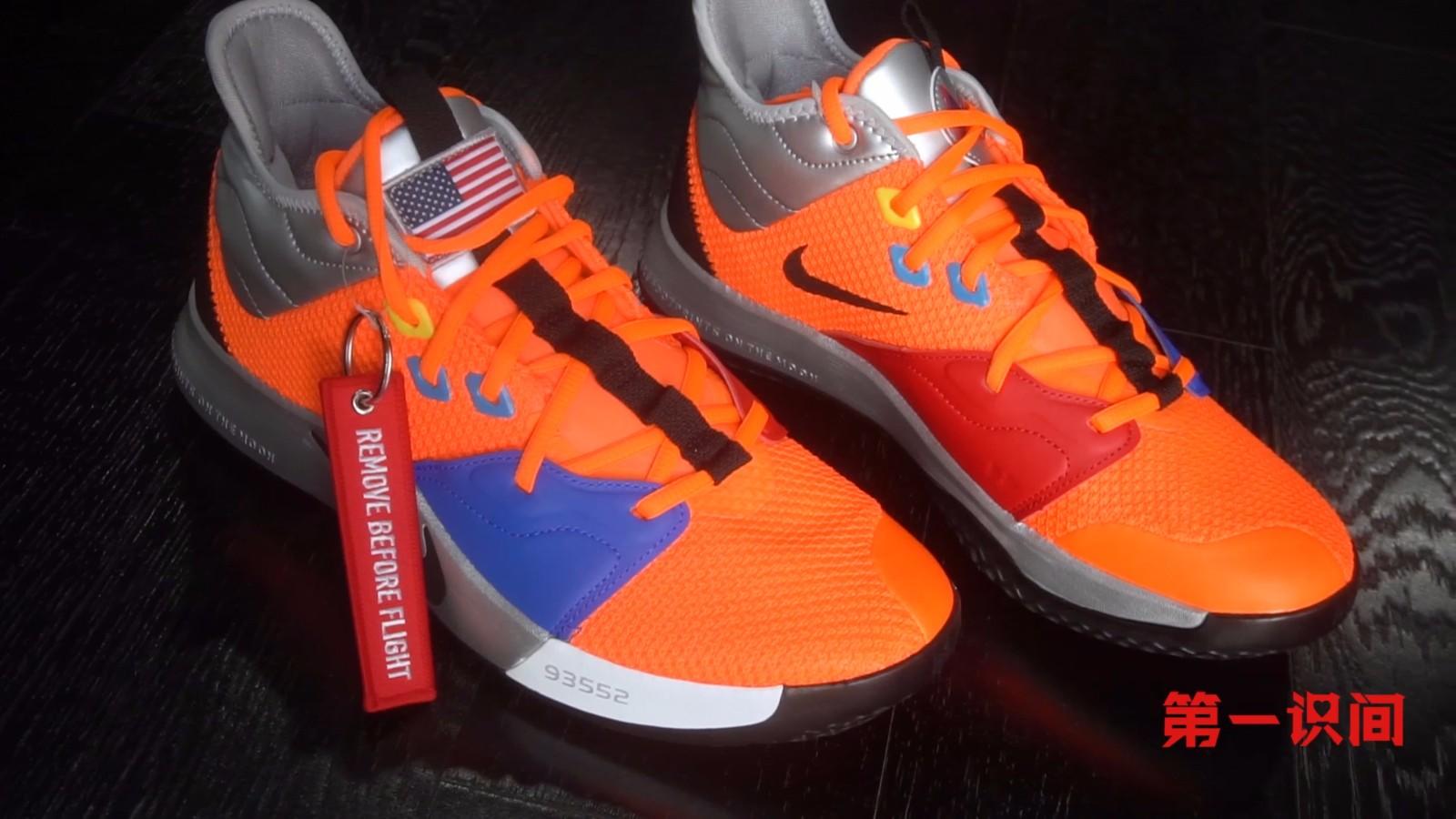 On the heel of the sneaker is the logo of the embroidered Apollo 13 while in the forefoot of the outsole appears George's "13". On top of that, the American flag is embroidered on the shoe tongue.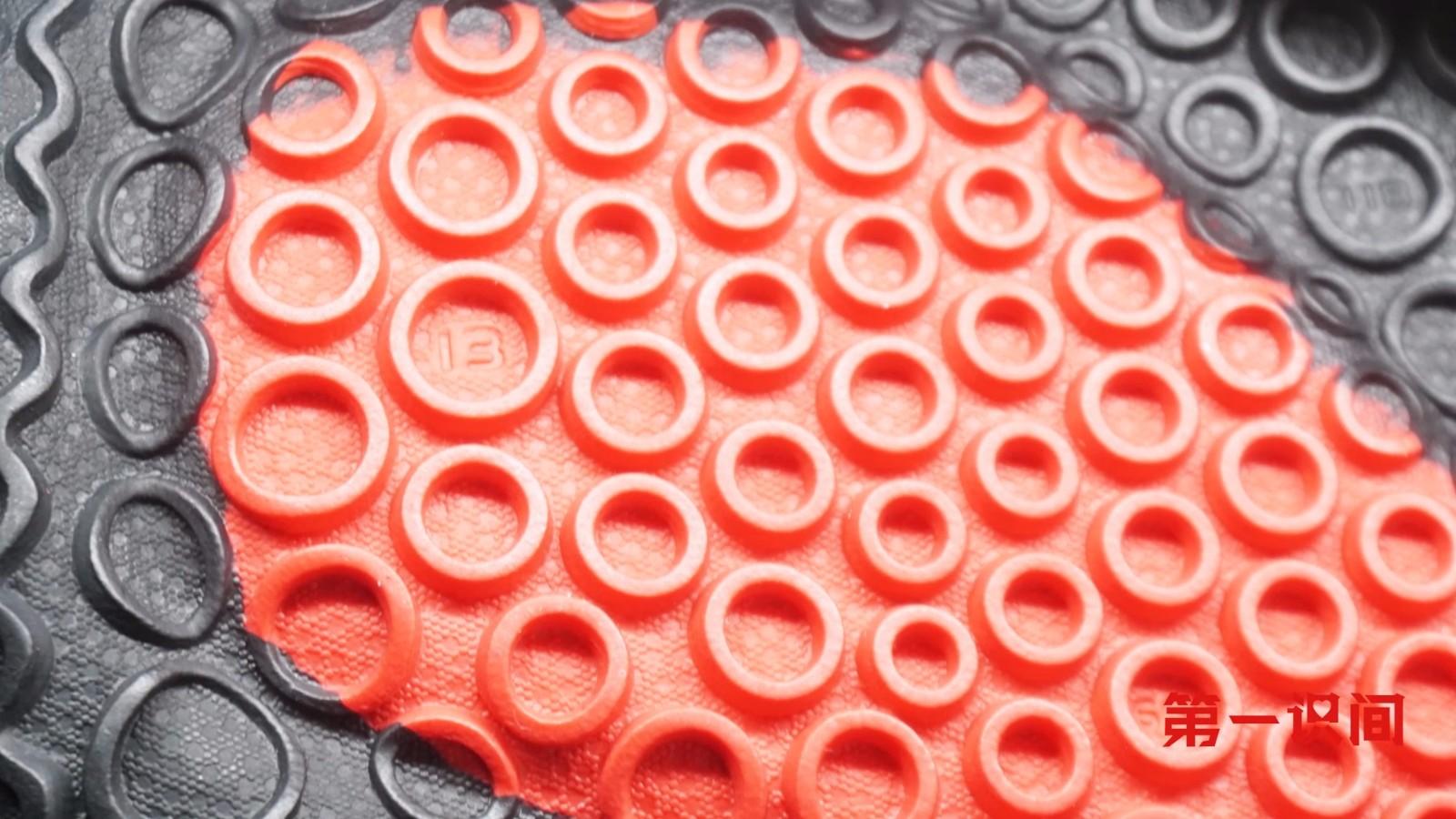 Definitely, George's personal logo can not be absent. The logo is placed in the forefoot of the outsole. Then with respect to the feeling it gives me as a whole, I should say that it is super excellent. Had it not been this great shoe, I would not have had a wonderful experience on my initial play. Even after many uses, I am just more fascinated with it.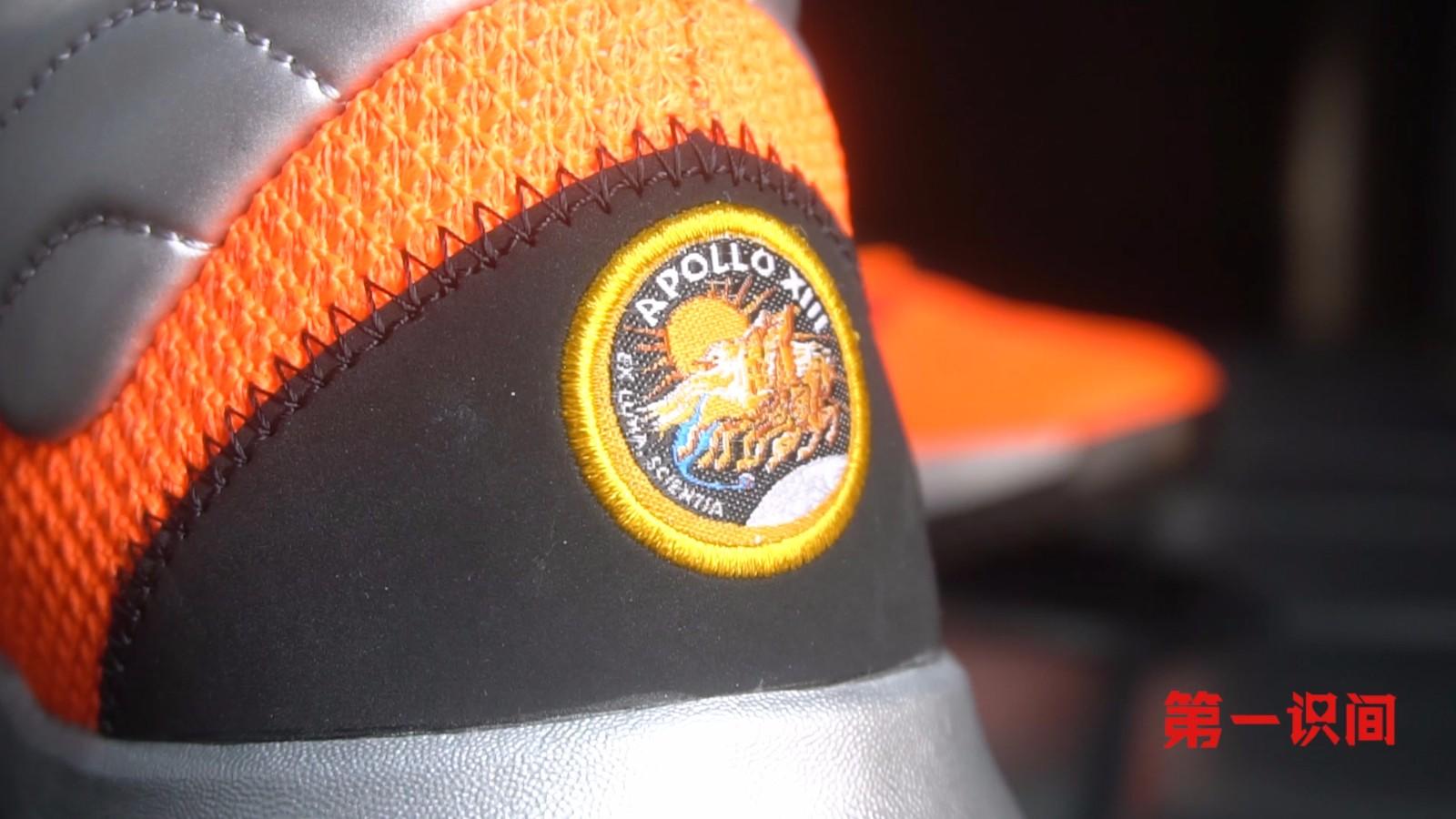 Overall: The amount of this special colorway is limited; so if you are considering copping one, just grasp your time. Were it to be out of resource, it is likely that you would no longer have no opportunity to get one.