I got this Air Jordan Butler Ultra.Fly 2 in last especially cold winter. I was just looking for a comfortable and warm shoe, then in the very year, I came upon this sneaker, which looks very warm and suitable for winter. Chances are that you'll consider this Butler Ultra.Fly 2 as another one at the first sight because it is an alien-like model, which makes it a bit hard to tell them apart. However, this Air Jordan Butler Ultra.Fly 2 is absolutely unique. Today we will get a look at this model at length.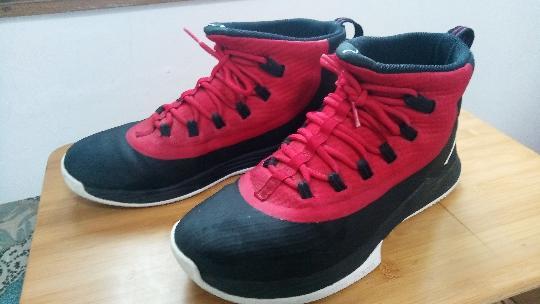 First of all, I'd talk about the shoe's appearance. Based on my personal experience, to tell you the truth, I was not attracted by its appearance at first. In other words, I am not satisfied with this part. There are several kinds of colorways and finally I chose this topical red and black. Heavy as it seems to be, it is in fact very lightweight. Also, there is another advantage in it——that is the shoe's excellent durability. Just as an old saying goes," Do not judge a book by its cover." Personally, this goes the same for Butler Ultra.Fly 2. After a year's wearing, Butler Ultra.Fly 2 just remains good shape and excellent performance.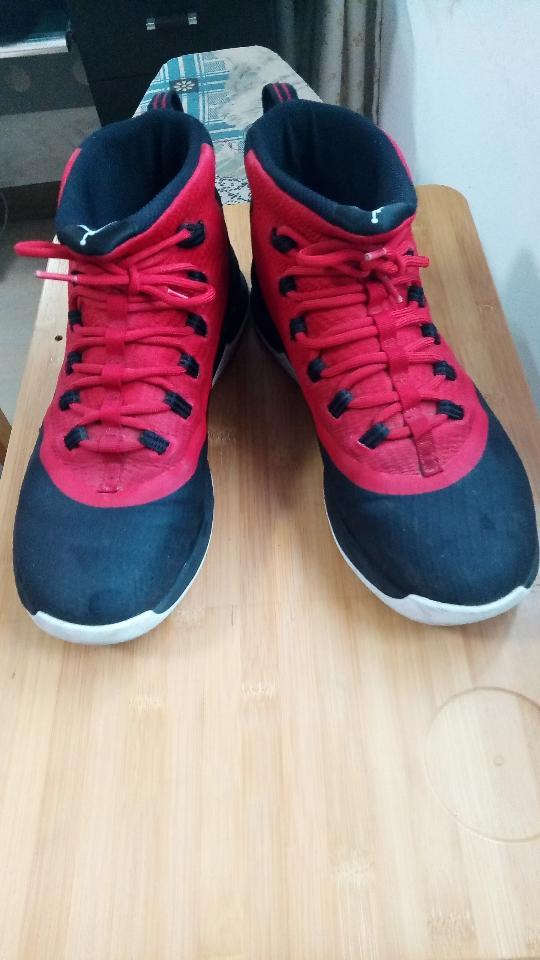 But on the other hand, it is the distinguished appearance that makes Butler Ultra.Fly 2 special. There are also symbolic logos at the sides.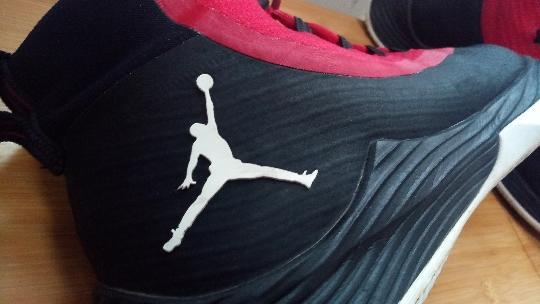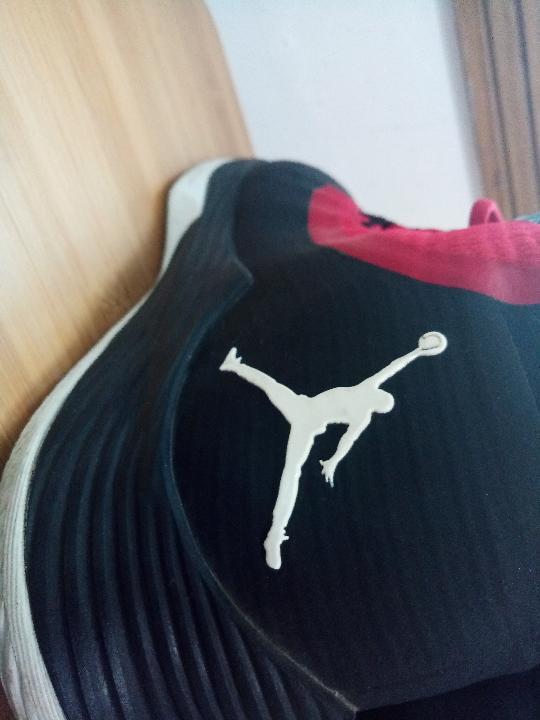 For the wrapping, Butler Ultra.Fly 2 wraps your foot super well. However, it is hard for on-and off. It is likely that you'll spend much your energy wearing this shoes. And there is often a "but'. Being a one-piece upper, it is likely that Butler Ultra.Fly 2 can not meet every need you require. For wide footers, here I highly suggest that you try the shoes on in case there might be discomfort.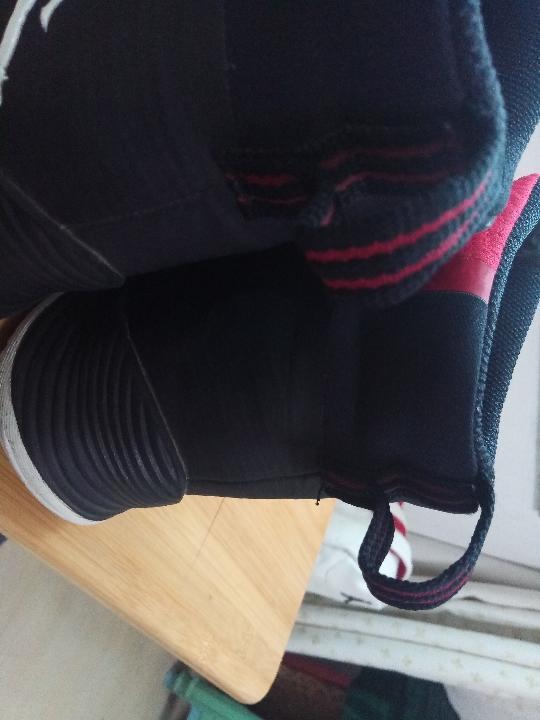 Here I'd mention the rope at the heel. Definitely it is thought highly of for it really does a good help. It does improve the wrapping to some extend.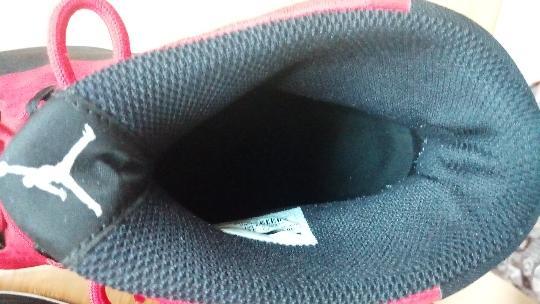 After finishing wearing, there is an obvious feeling that your feet are tightly wrapped. Looking back at my own experience, I was not used to it at first while after some time getting along with it, I found it catered to my playing.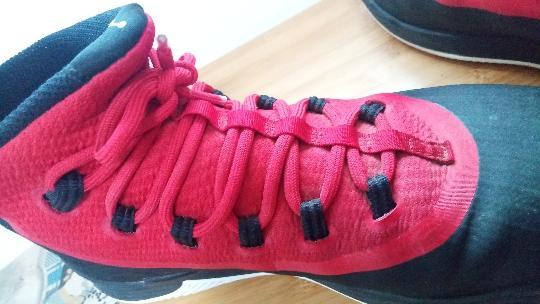 With respect to the shoe traction, I have a lot to talk about. The pattern is designed awesome and also, the traction itself is very durable (but this may be closely related to my way of playing). As is seen in the pictures, the gap between the grains is a bit wide,thus miking it easily to draw gravels to the traction; therefore, wiping every now and then is needed so as to keep good grip. As for whether dust is present or not, there is no much influence.
It is mainly the black part that needs to come into play on court.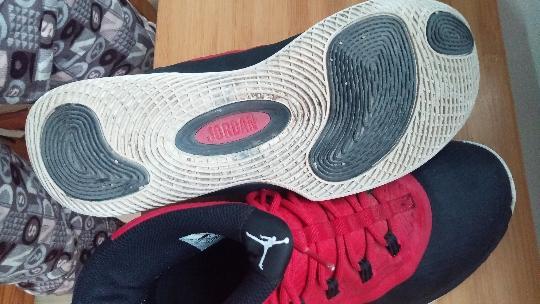 For the cushion, Air Jordan installs Butler Ultra.Fly 2 with forefoot and heel Zoom Air and Phylon in midsole. As a result of this, never is there an absent bouncy feedback in forefoot, but for the heel Zoom Air, the elasticity is average. Would it be better to equip the forefoot Zoom Air in the heel part? The answer is yes. When in combat, it offers a fabulous court feel for you.Despite the absent protection, there is still something in the shoe.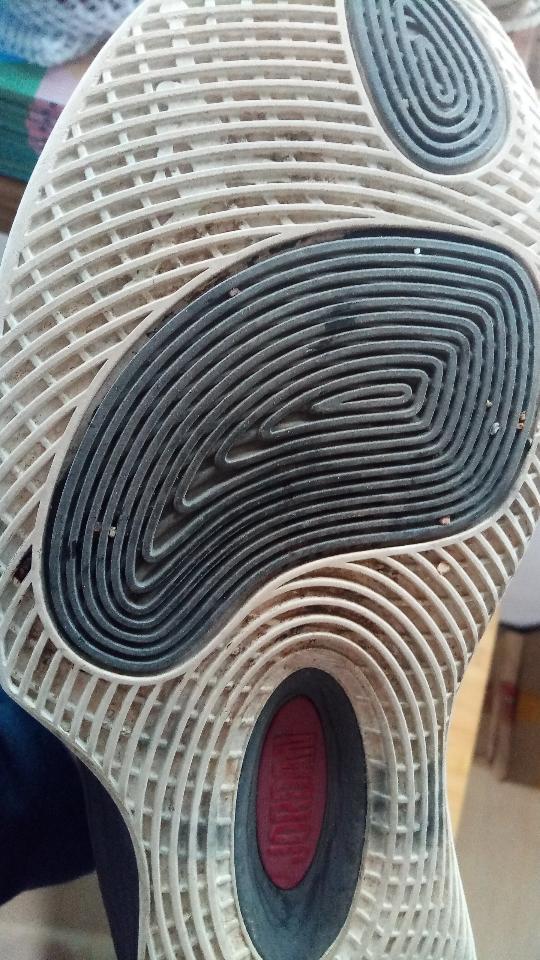 Overall:
Al in all, Butler Ultra.Fly 2 is a good shoe that is worthy your trying. As I mentioned before, as long as you give the shoe enough time to get along with you'll feel that it performs well and breaks in superbly. But for those looking for sufficient protection and can not bear absent breathability, Butler Ultra.Fly 2 might not be a good choice.