At the 2017 UTMB event, among all the runners, there were 809 participants chose HOKA running shoes to complete the ultimate cross-country race and most of them are Speedgoat. As for me, my first encounter with HOKA, however, was not with HOKA, but with another hot seller under the brand, which is CLIFTON. But this HOKA ONE ONE Speedgoat 3 has also received many positive comments that are geared toward the shoe's traction, sizing, and zero-drop design. Here let's check together.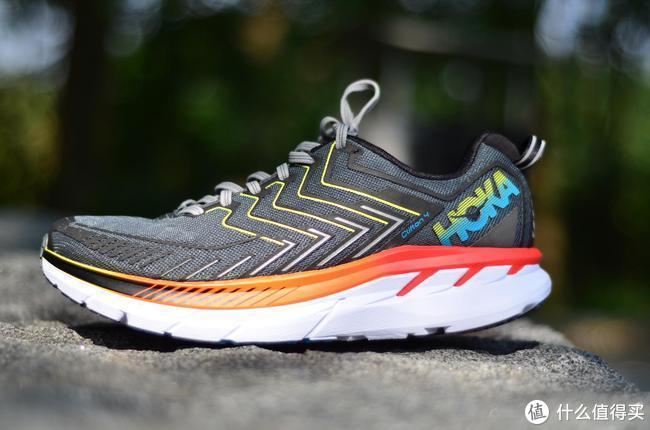 For CLIFTON, the shoe's big and thick outsole, if put among other running shoes, appears somewhat  alternative or in other words, it even looks  a bit "ugly", but anyway, I fell in love with this kind of soft and super bouncy  feeling and it also makes me look like grow taller. When I have matches or even in daily life, I will unconsciously choose it ahead of other shoes. But shortly I got another CLAYTON. I even completed many marathons with the help of it.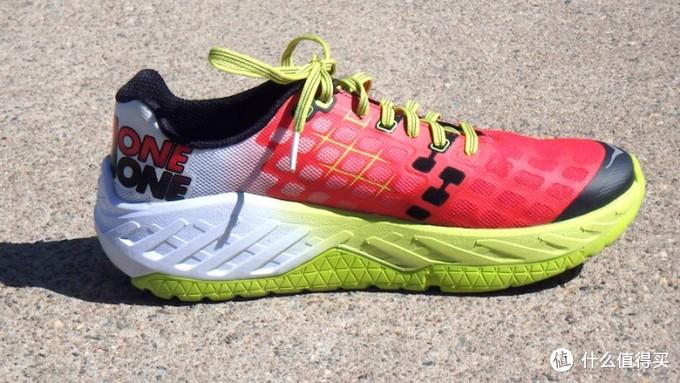 But finally , I came across Speedgoat3 which is the third HOKA I've had. For this one,  I've asked many buyers about their views toward this shoe before this review. And here are their answers: they admired the impressive traction of the shoe even on uneven surfaces. Well, they are just telling the truth. Compared with the former two models which both have soft, thick collars and large, sloped heels, Speedgoat3 is still very comfortable. According to most users, the Hoka One One Speedgoat 3 is very comfortable even when worn for long hours. Another difference is that the Speedgoat3 uses a Vibram Vibram outsole designed to vibrate in outdoor rough courts. Though it is is expected to be stiffer, it is actually softer and more flexible.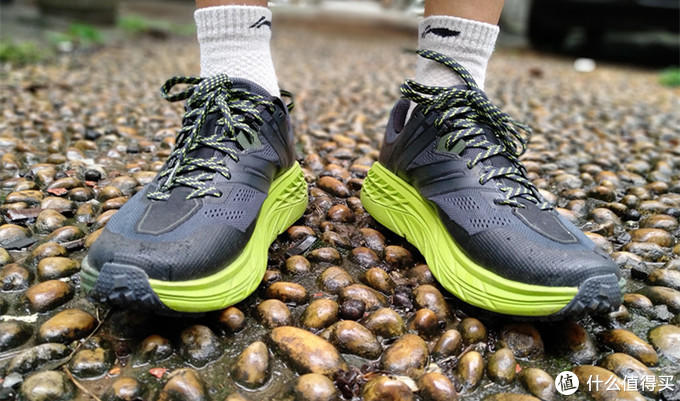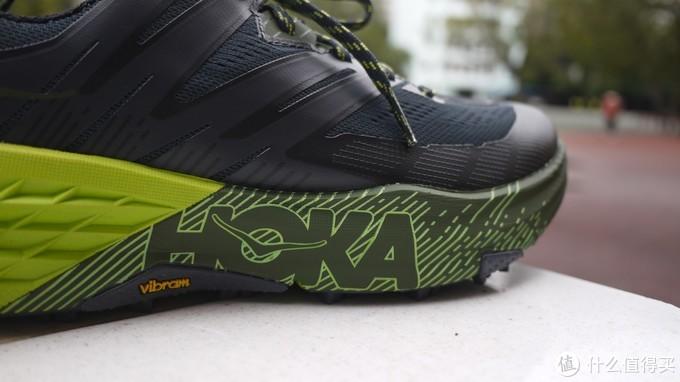 Maybe the awesome foot feeling is resulted from EVA foam added in midsole. Anyway, this is what I have always been dreaming. Since the first day I got this shoe, I have run nearly 100 kilometers with it. I've run over wet wet roads, climbing steps, and stiff mountains.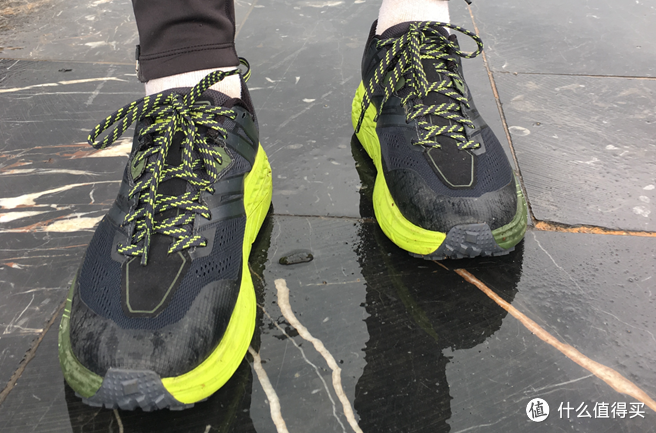 However, the rains in recent days have resulted in especially wet grounds, which are dangerous for running. But when there is some need, I have to go outside as well. However, wearing this Speedgoat 3, I am quite relieved because its Vibram outsole shaped like a velcro-stick can grips the ground tightly just like running on a dry road. These tests all prove that the shoe lives up to those buyers' expectation and never fails us.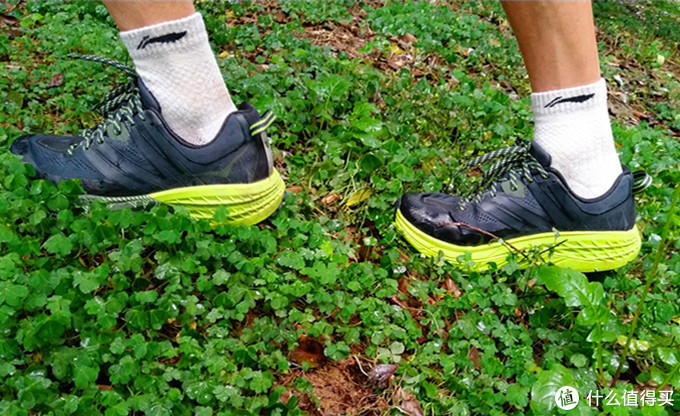 Before I got this Speedgoat 3, I was used wearing another running shoes which was lightweight though, its thin and hard midsole setup  caused pain in my joints. But now, Speedgoat 3 becomes my reliable companion.The shoe offers reliable cushioning, as noted in some user reviews. And it is its cushion and bouncy feedback that impresses me deeply. At the same time, the shoe can be said to be full of power. Every step down from the top of the mountain, you will feel the cushioning effect of the foam on the midsole, and then it bounces back instantly. This rebound is not only from the heel, but also can be obviously felt in the forefoot. Well, it was like stepping on a big spring, and the more you apply to it, the more you can receive feedback. For powerful runners, it's even more rewarding, so it's never surprising that it's the top choice among elite runners.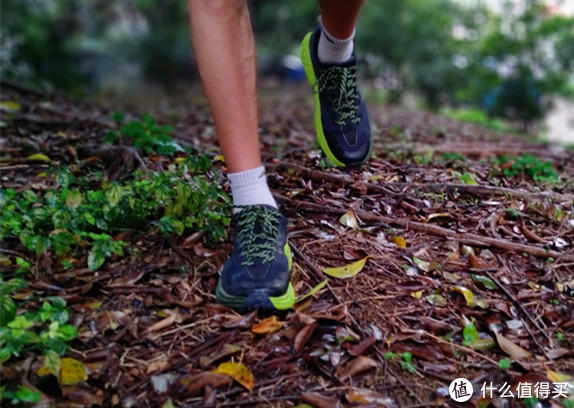 But what needs to be mentioned is that in spite of this soft projectile feel, it can also be counter-productive to the speed gain because it's so soft that it seems to slow down when you need to accelerate.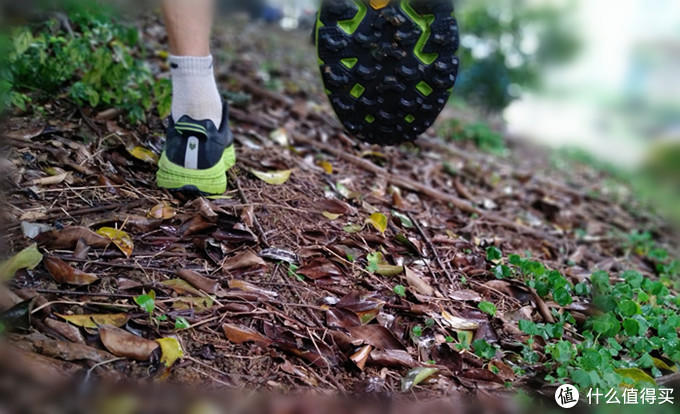 For trail running shoes, constant support is especially important. And support is reflected in the large TPU thermal film on the vamp, the padded padded collar, the heel stabilization module, and the wider midsole design. During my outdoor experiences, my feet were firmly locked in the shoes during the whole process, and there is no toe injury caused by the foot sliding inside the shoe when going up and down the slope. A benefit of a wide sole is that it maintains balance and stability even when stepping on the uneven road surface. Every time when my exercise was ended, I just can't wait for my next time's running.
Overall:
Speedgoat 3, as the name suggests, is a high speed tool for people. It is also a reliable trail running shoe for neutral runners. The zero-drop design is admired by most users; the traction is appreciated; the cushion is thought highly of although some complaint  that the toe box is not roomy enough. It just bother a little.  In summary, HOKA ONE ONE Speedgoat 3 is still a successful update to the Speedgoat model.