Dating back to 2014 when Adidas has just newly released the powerful tech known as Boost, this brand had been very popular among sneaker fans, and since then its well-known position was further facilitated. Just as the old saying goes,"Strike while the iron is hot." So with the decently good performance of Boost tech, Adidas shortly reshaped many classic models, such as TMAC Millennium, Adidas Stan Smith, green tail and Adidas superstar Boost. It is generally believed that all these honor should be owned to the Boost.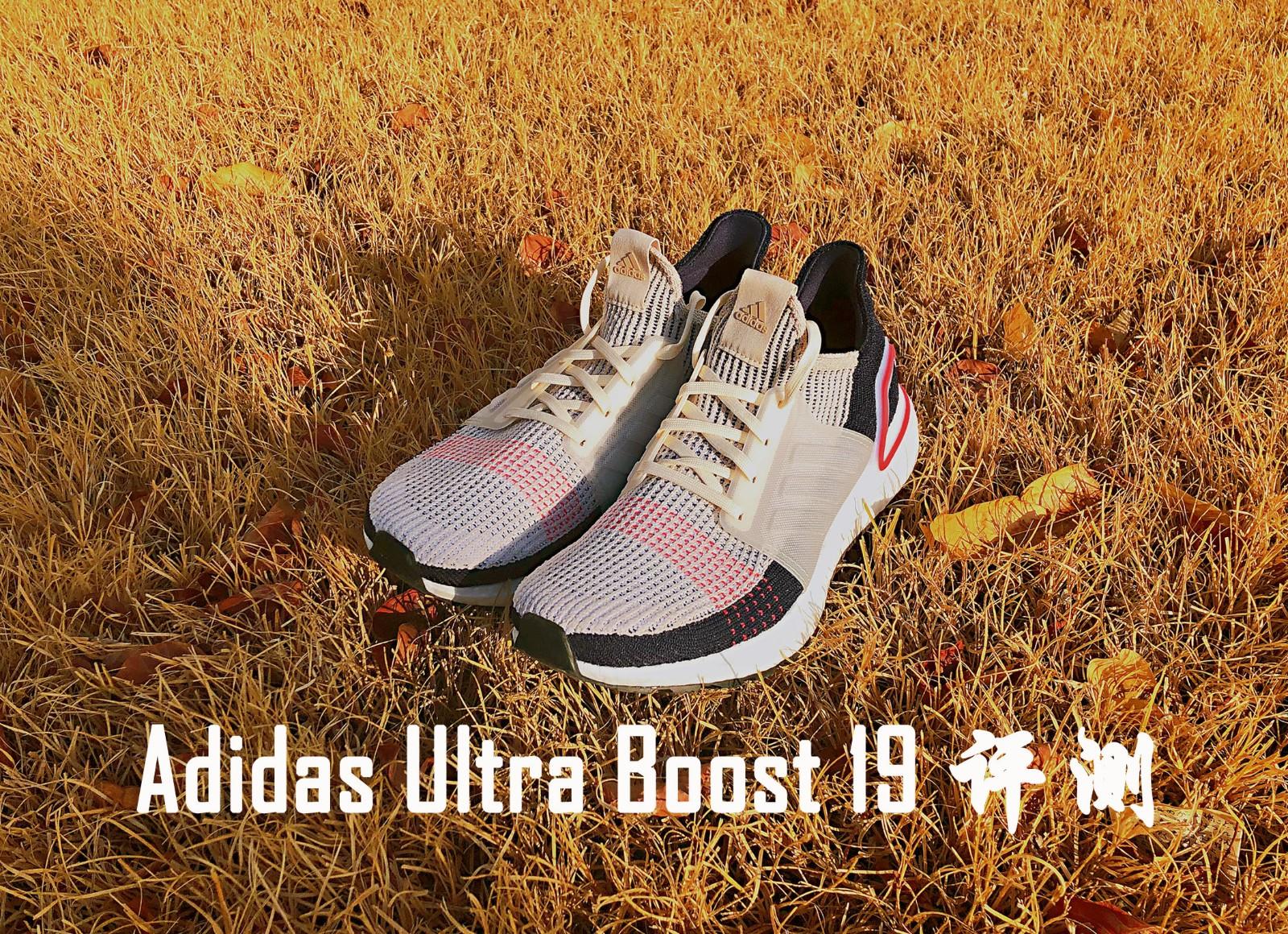 Later in 2015, a well-known Boost midsole series, the UltraBOOST ,once declared as "the best running shoe with fantastic tech" and thought highly of , rose in response to the proper time and conditions. And with the success of UltraBoost series, then in 2018 Adidas again rolled out the Adidas UltraBOOST 19. Here let's go checking.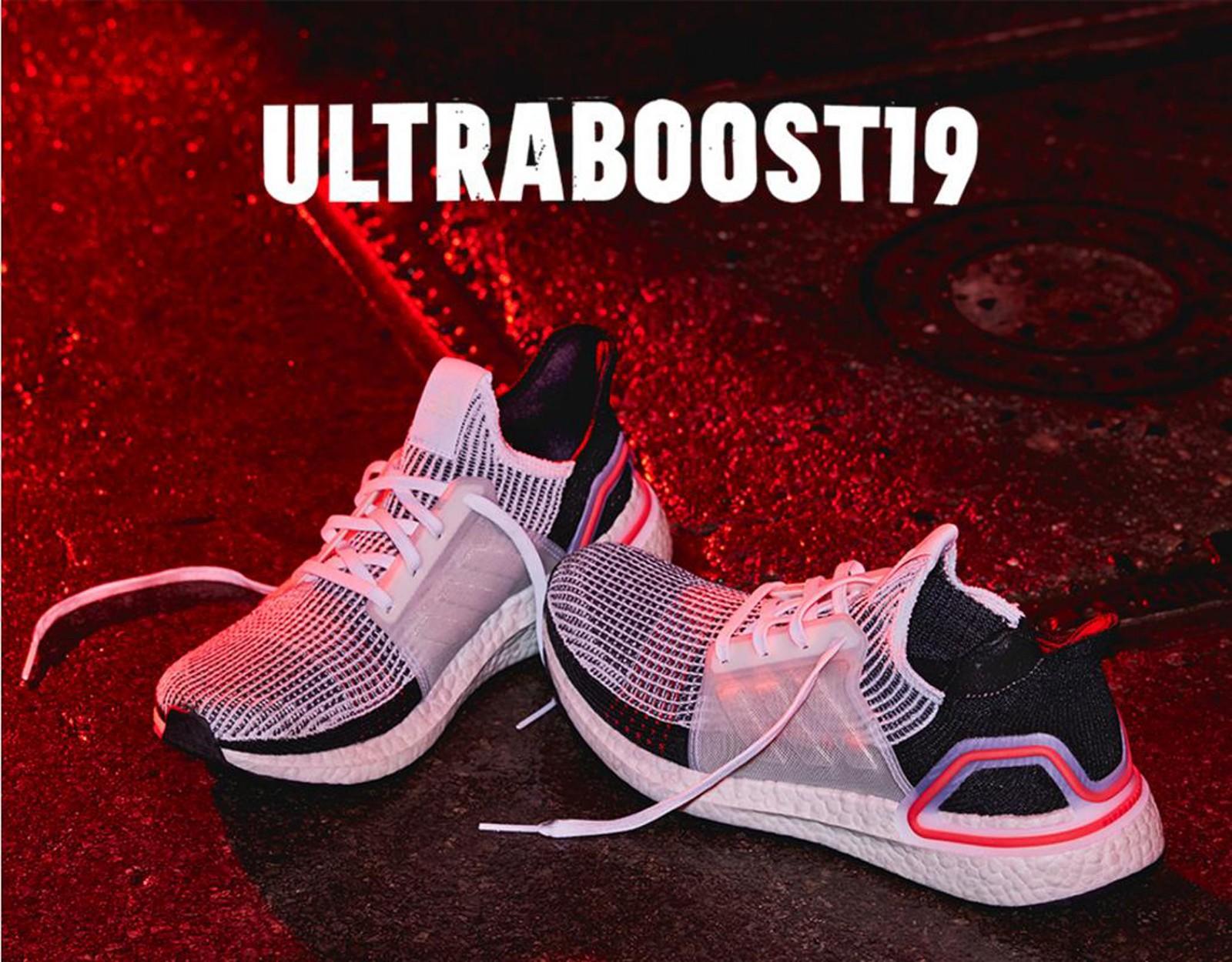 Firstly, let's start from the conventional step: get a closer look at the shoe box. There is nothing special in this ordinary yellow and white box. If you are a long-term fan of UltraBoost, you won't find any highlight in the box.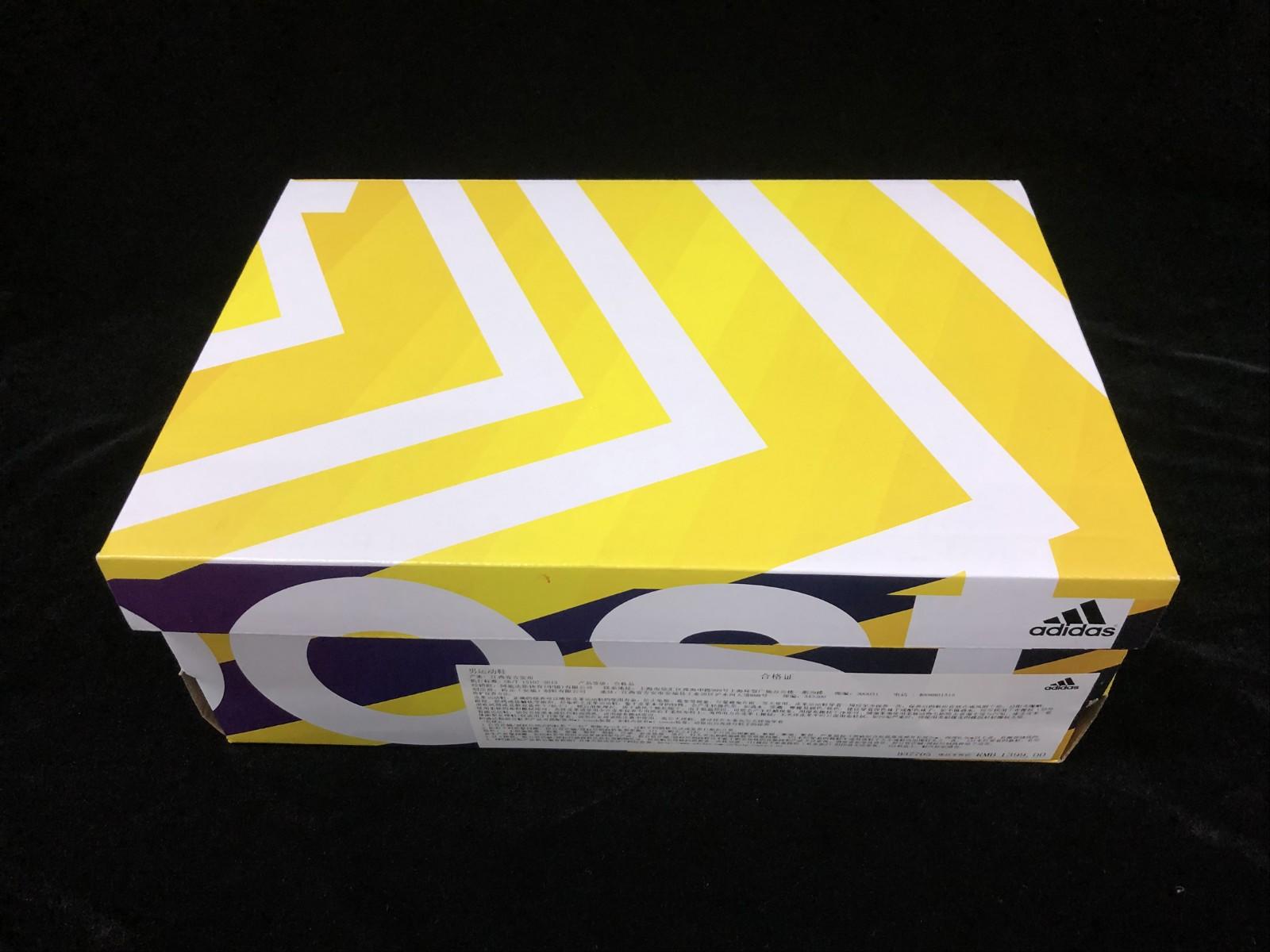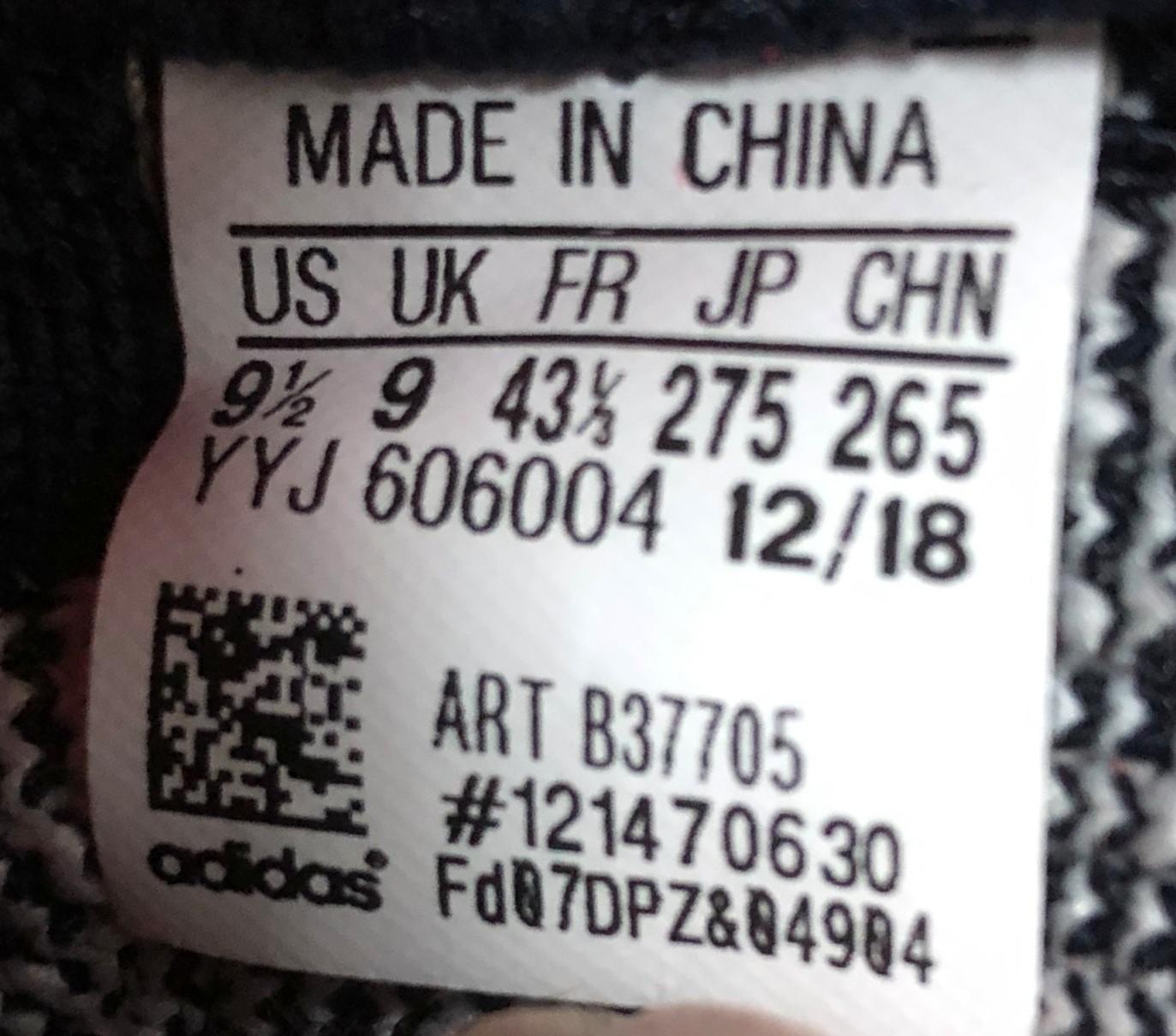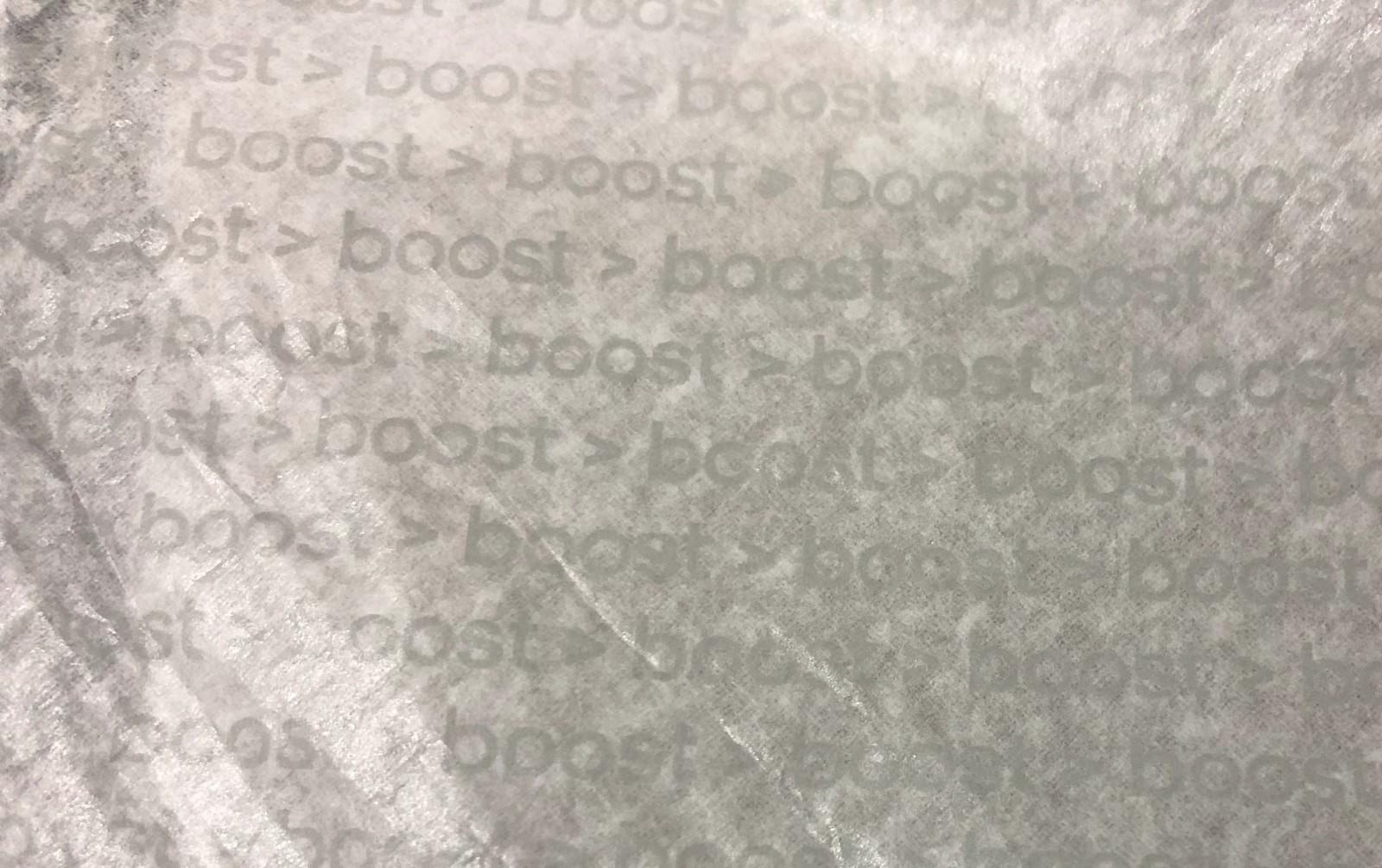 In fact, being capable of copping one pair of Adidas UltraBoost 19, I feel more than delighted and honored. Frankly speaking, I am a loyal fan of Adidas for many years. In spite of the fact, I still felt excited the moment I got the parcel, and I had always been suspecting what its appearance.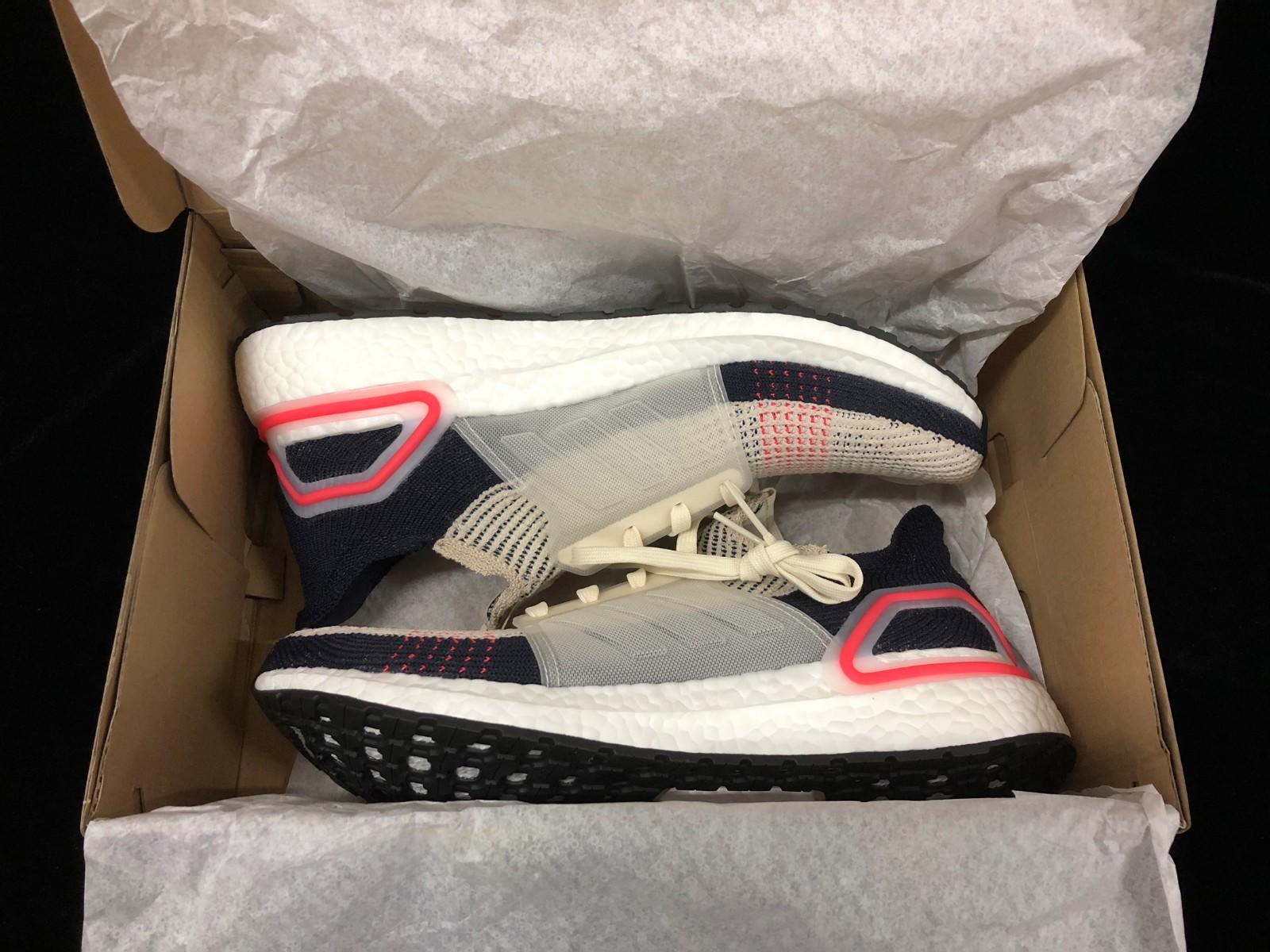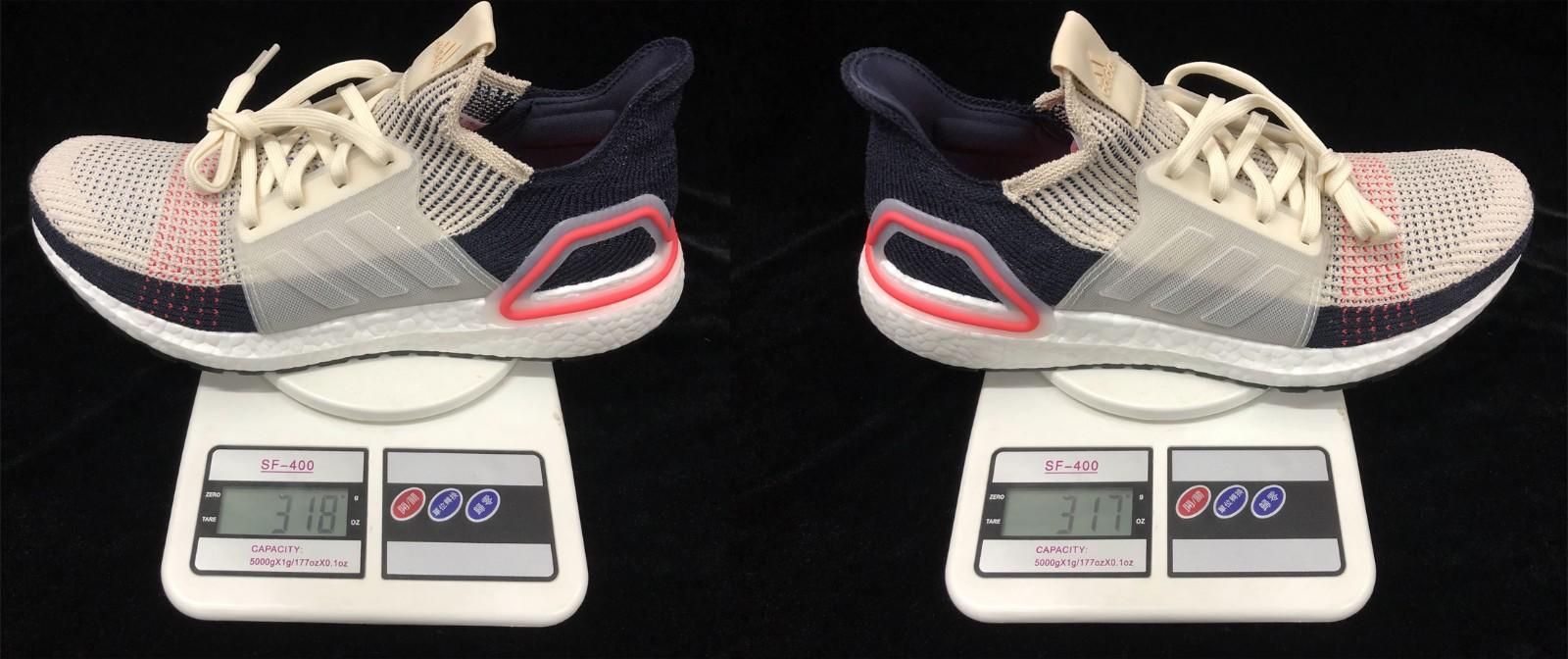 Upon opening the box, I got quite a start at its good-looking. Even if it was newly released, there is not any foul smell of glue. And I also found it super light, which is more than suitable for either hikers or runners who want the same cushy ride whether they're at mile 1 or mile 20.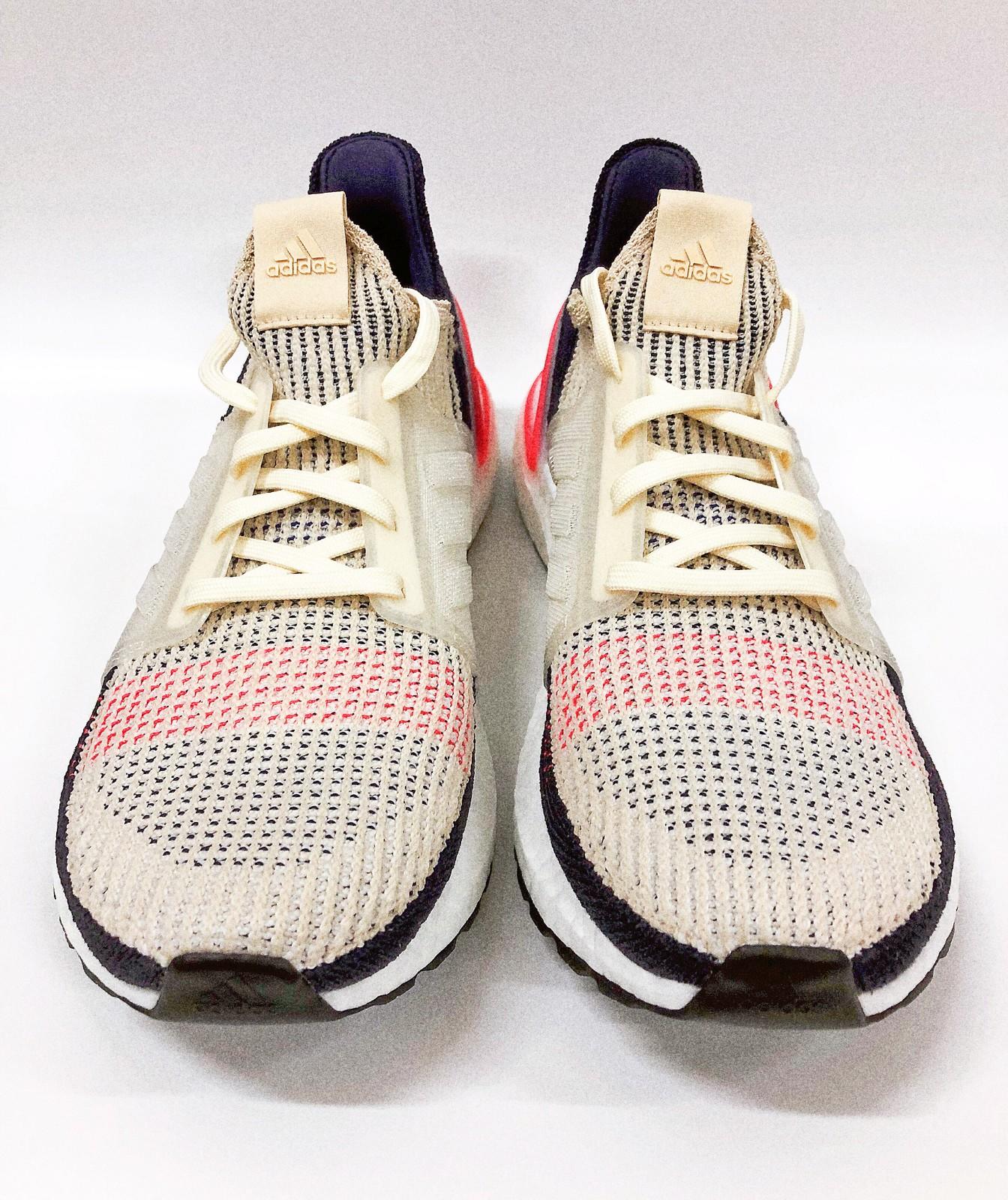 I've overheard before that the 2019 model packs even more Boost and has a sock-like upper. Well, to detect whether it is true or not, I would care to take the chance and put the shoes through tests.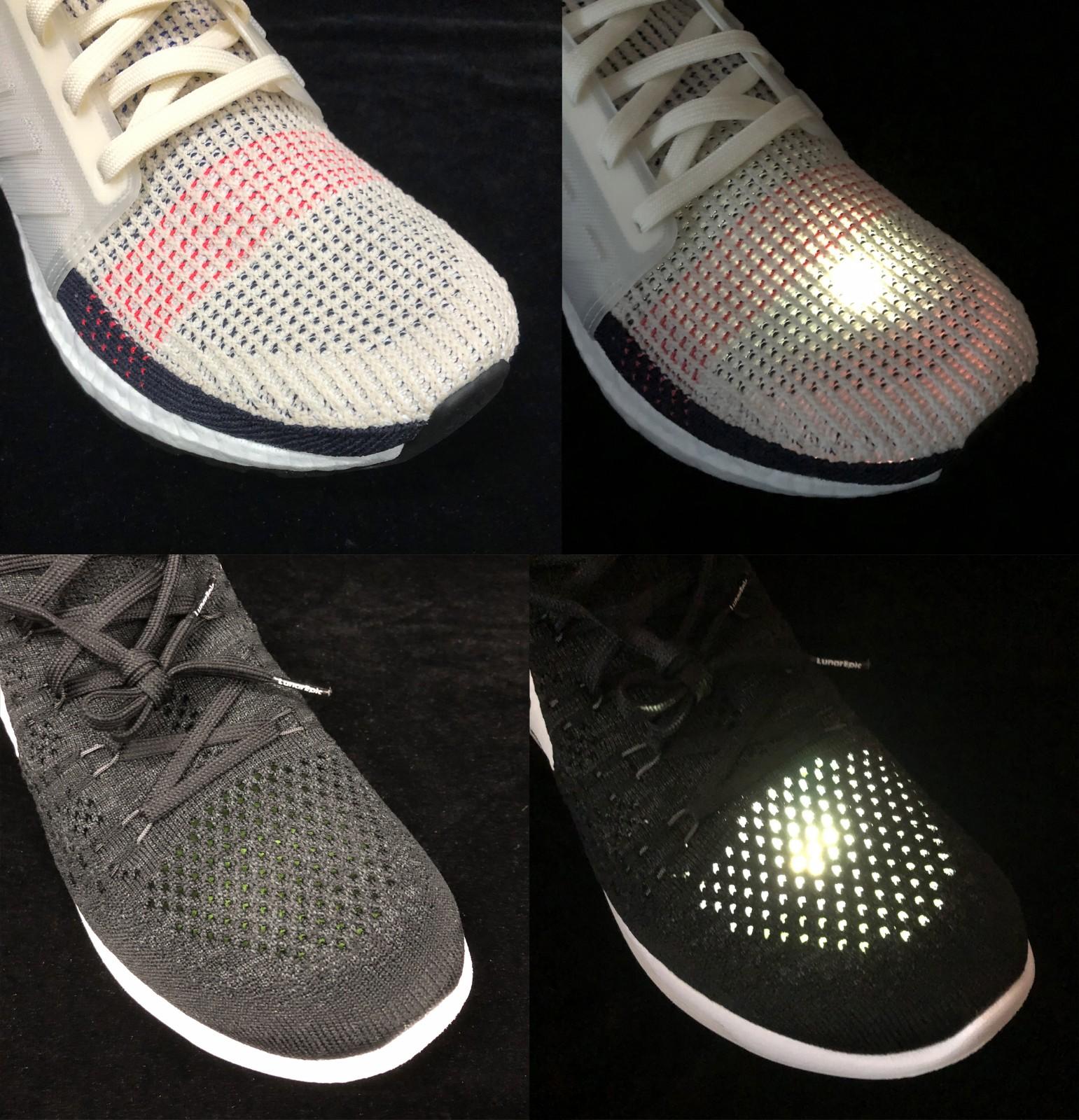 Featuring a Primeknit 360 woven construction rather than using a knit upper that really covers only the top half of your foot and is tacked to the midsole at the edges, this upper could not only wrap the wearer's foot excellently well, but offer a sock-like feeling. As is seen in the images, the red threads in the forefoot, which are also knit through the midfoot, is a distinctive design and is devised to stretch. Whenever and wherever you go, it gives you a secure feeling while it can constrict you like more traditional overlays.
Installed in the midsole are two TPU pieces which are very soft and whose breathable mesh is designed more for decoration. So it is not what you personally see is always true; it might sometimes deceive you.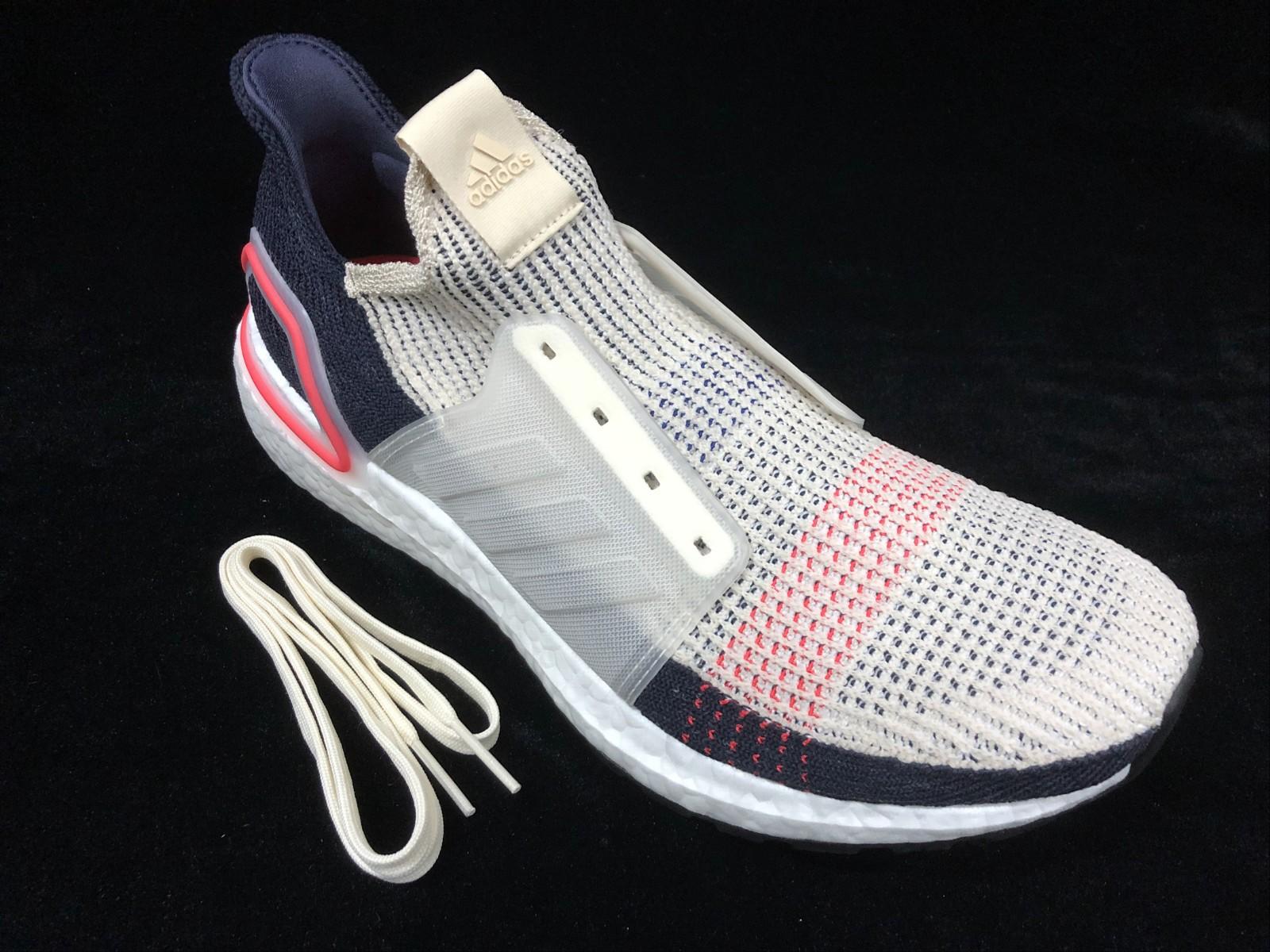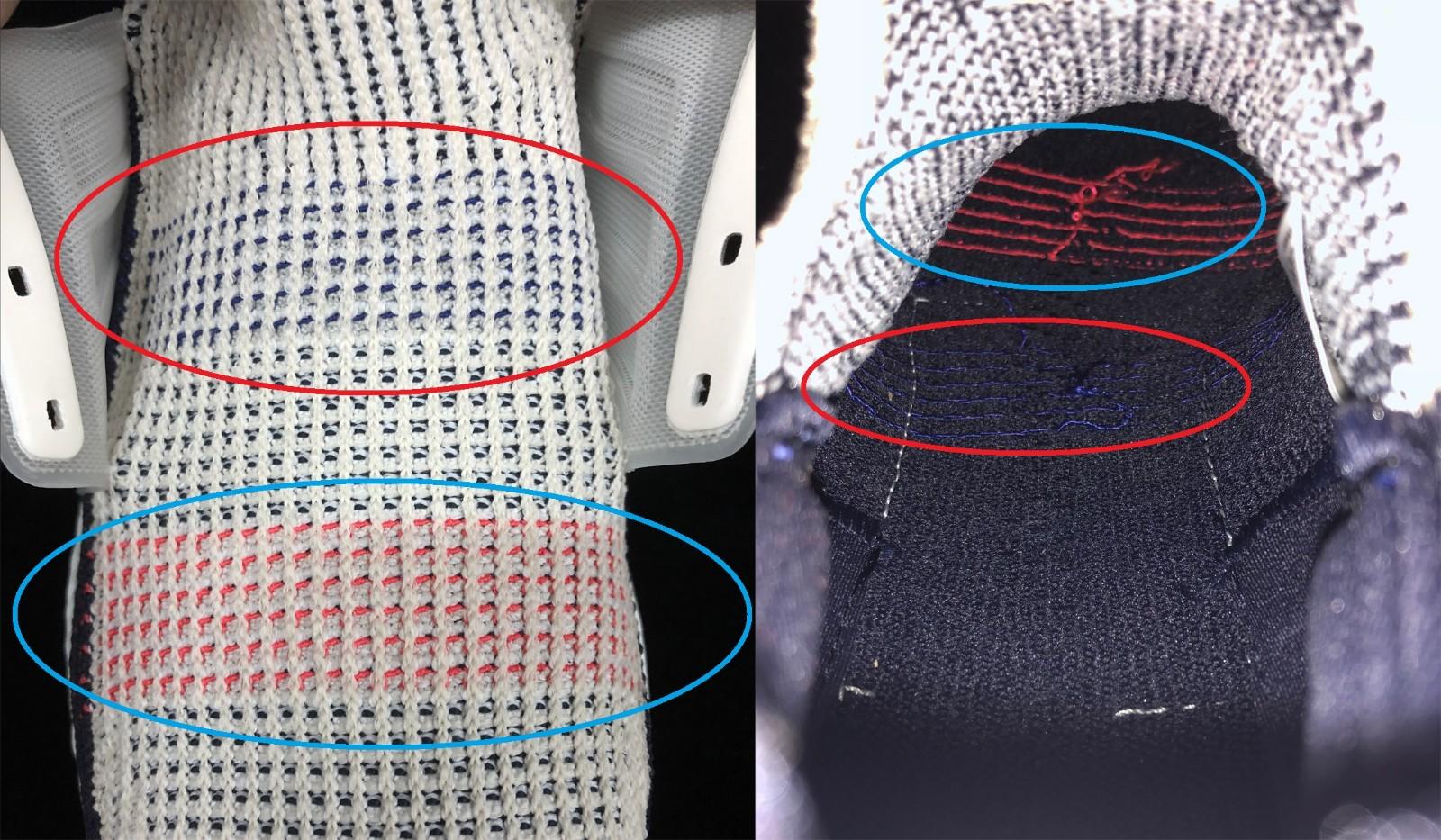 Some might ask that what is Primeknit 360 woven tech? Well, the picture below will give you an answer.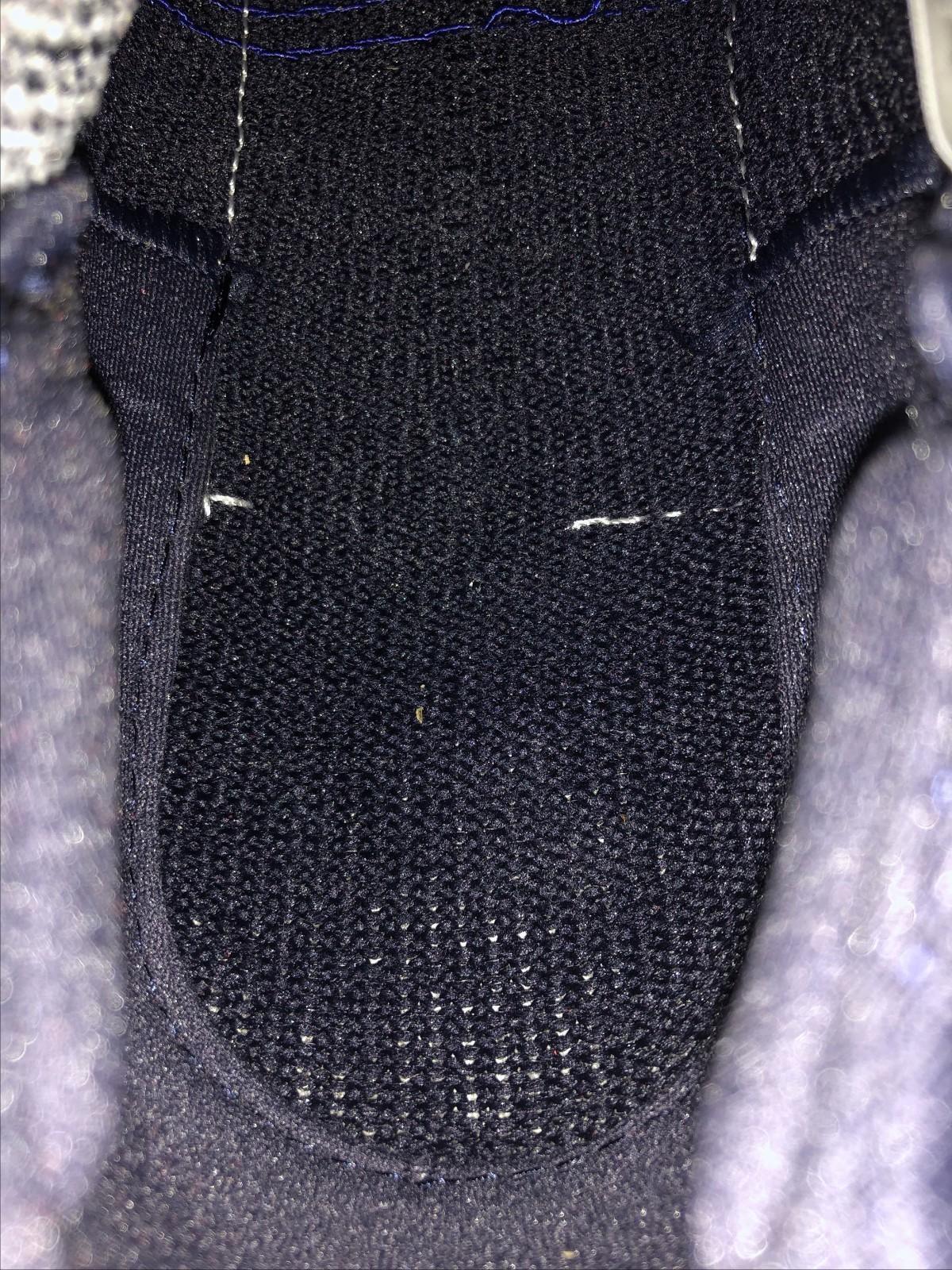 For the insole, it is made of the lightweight EVA material commonly used in the Climacool version. Another point worth noticing is that the designer has added a slightly velvet design in the insole, making the owner super comfortable. Seemingly ordinary as it is, Adidas UltraBOOST 19 has finally returned to this nice design.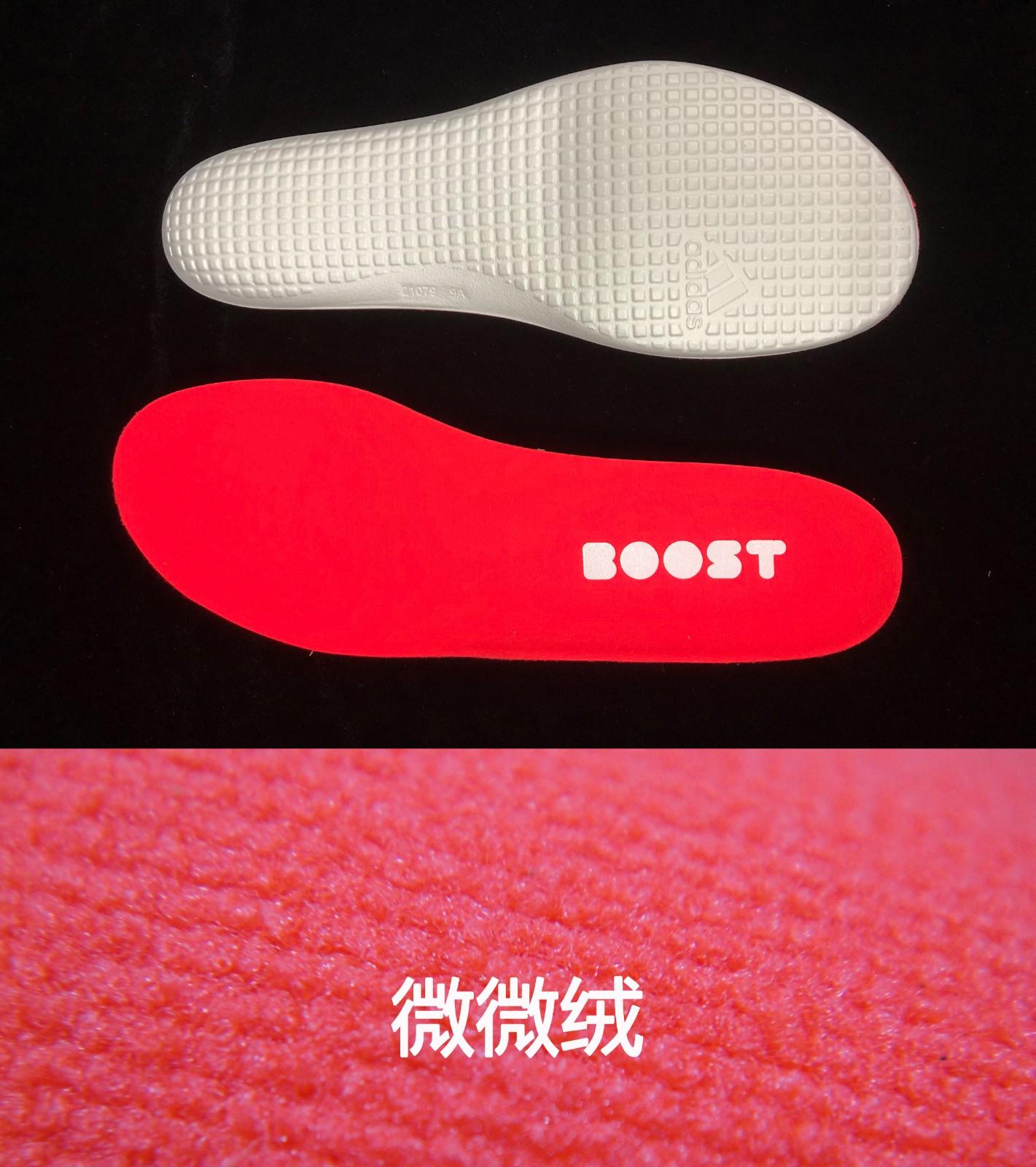 The heel as well has a a red stripe. Besides, there is a flexible wire wrapped inside a padded sleeve, giving you support and stability when landing.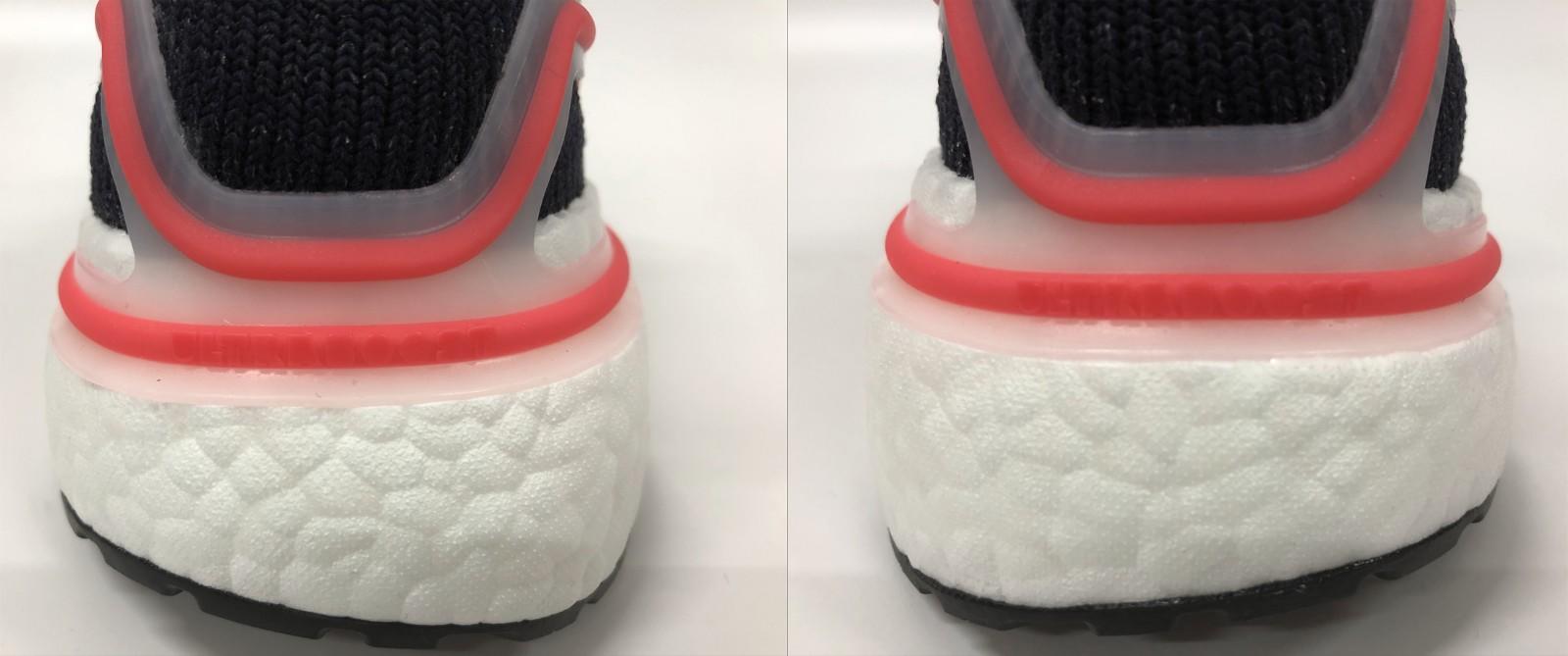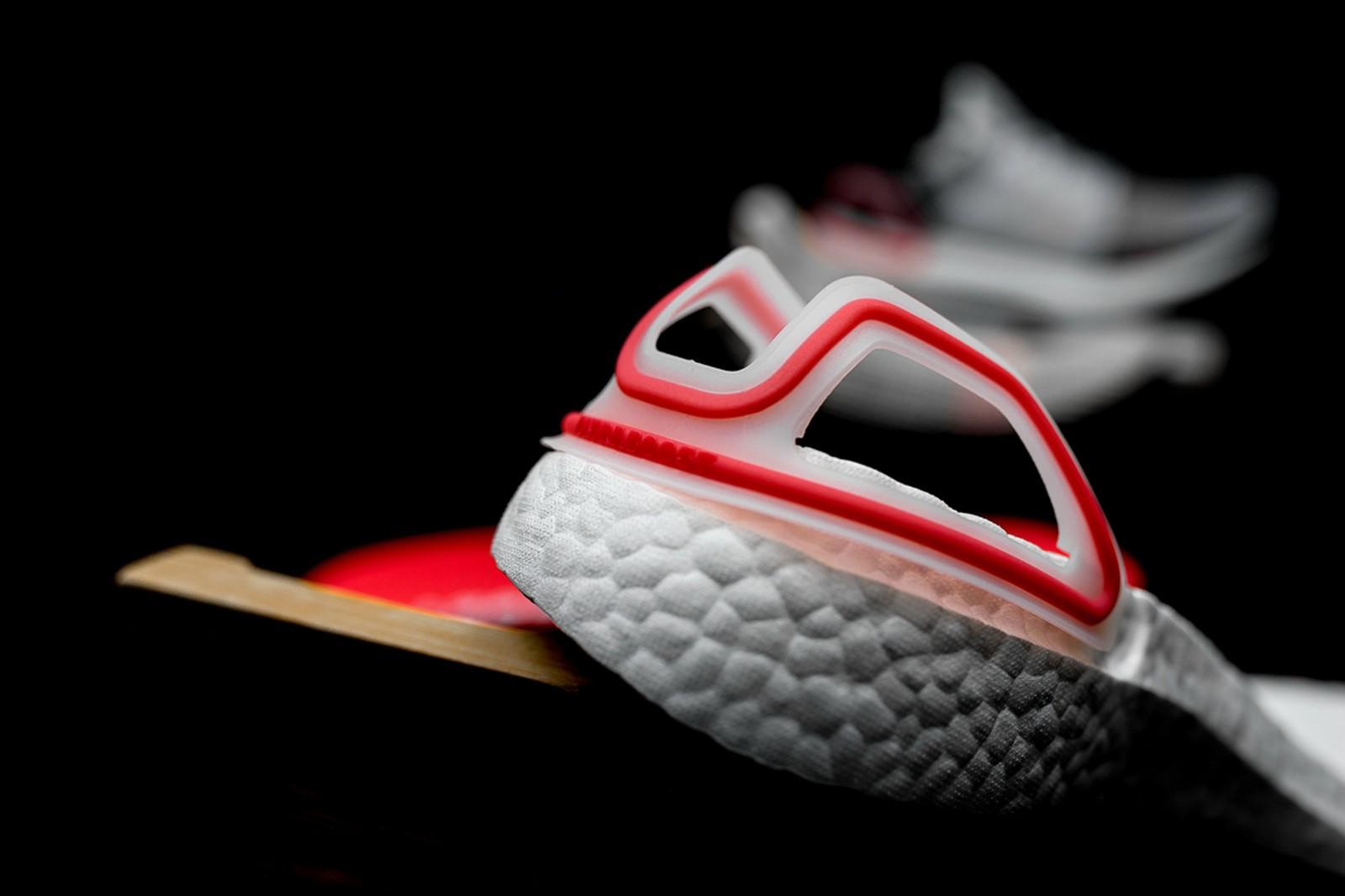 So when it comes to the cushion, as has been said before, there is more Boost with a reported 20% increase in energy return in it. Adidas also mentions that it has packed 20 percent more Boost into the midsole thanks to fusing the TPU pellets differently. According to many fans, they position UltraBoost 19 the softest expression of the UltraBoost series. The foot feel remains plush, and in addition, it is just springy and mushy than the former versions. In short, the shoe feels springy and well-cushioned under any circumstance.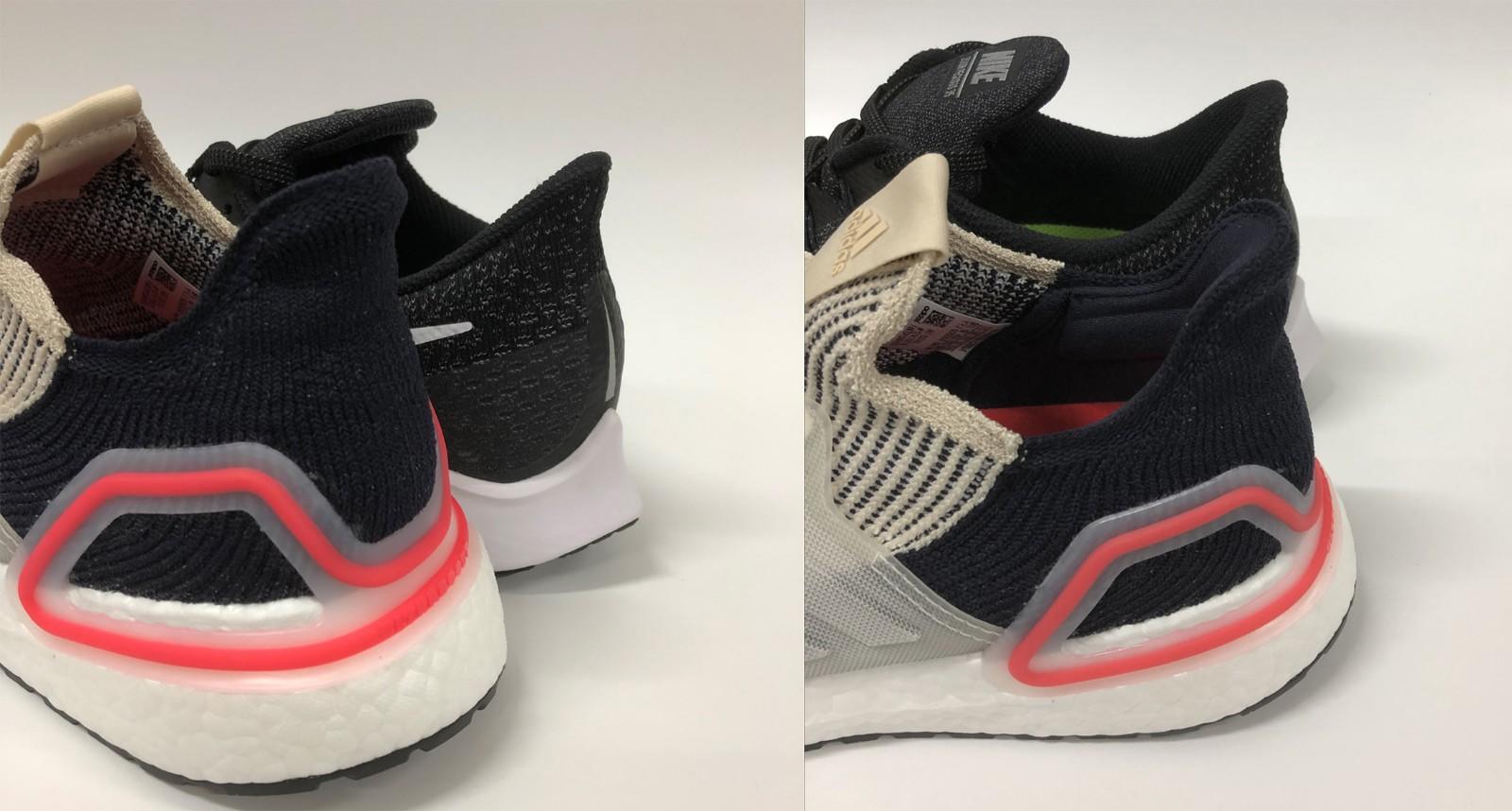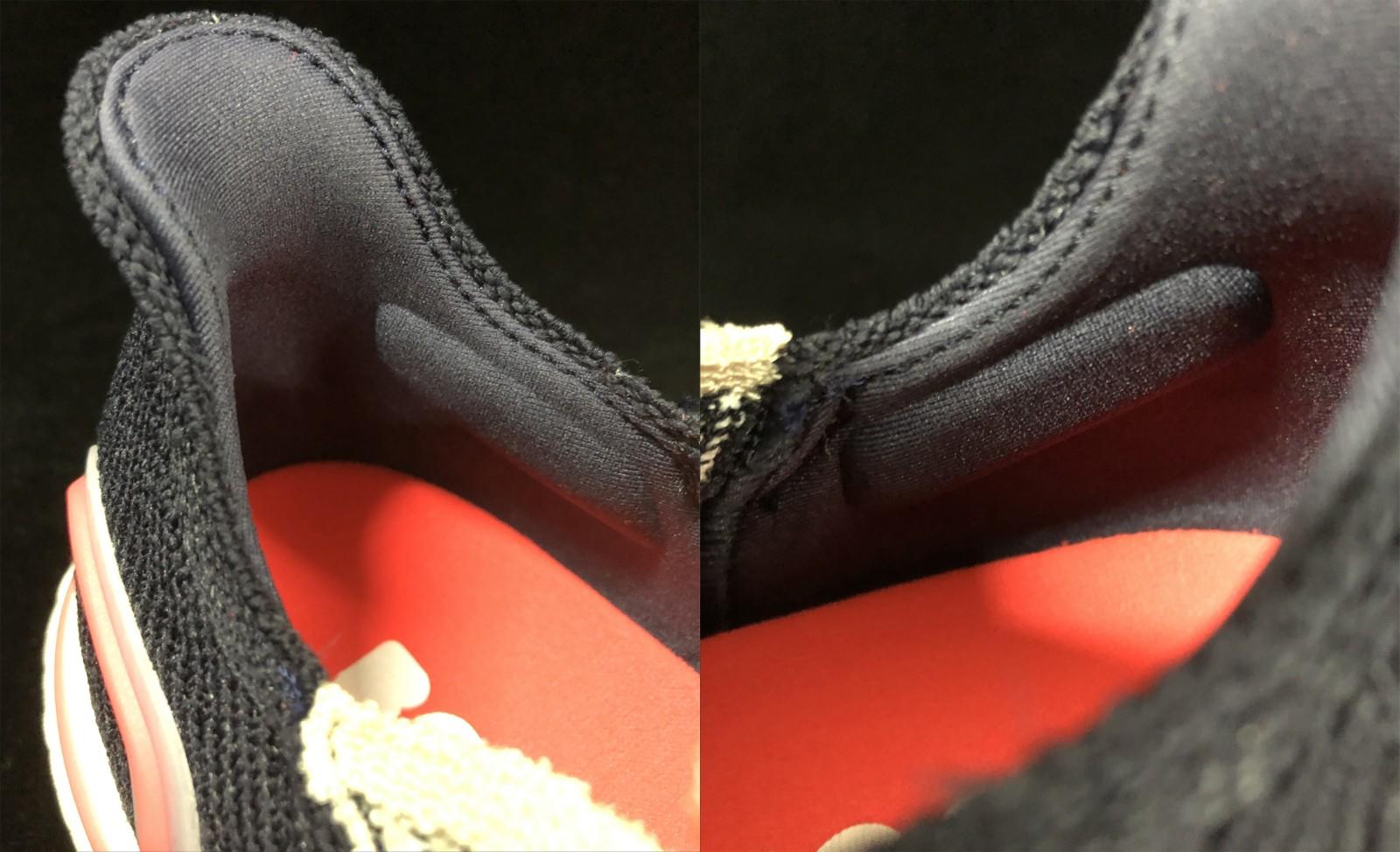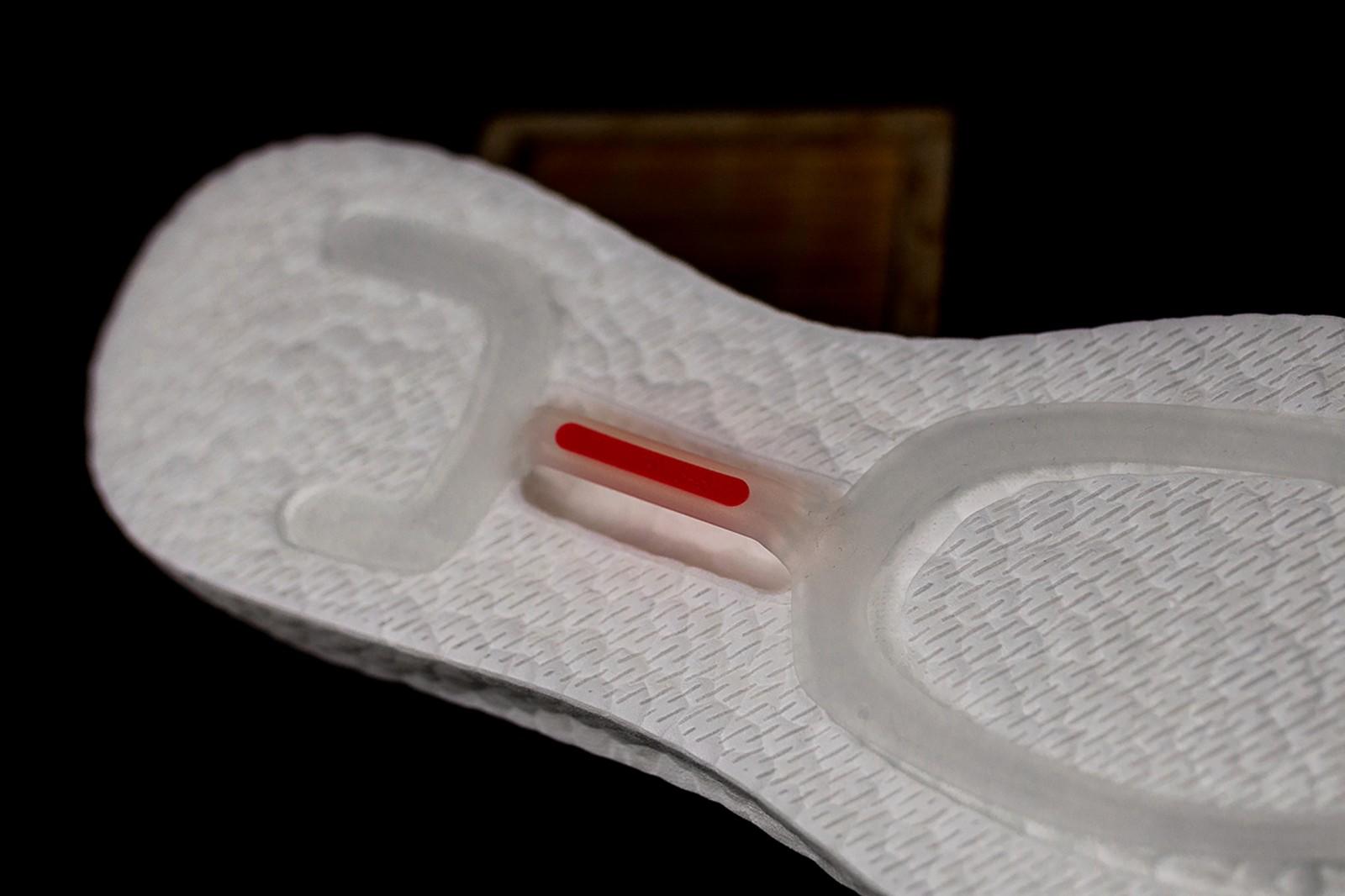 The Adidas equips the UltraBOOST 19 with the brand's signature Torsion Spring anti-twist system, which is actually simple but effective.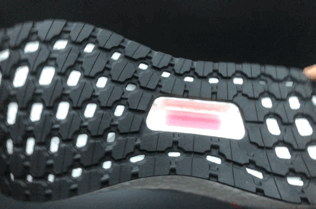 With  respect to the outsole, its pattern is seemingly more complicated. Adidas has changed the previous dot outsole unit into an irregular trapezoidal unit one which is officially named as the Stretchweb mesh outsole. Well, for those wanting a long-wearing companion, there is no need worrying about durability for this is made of durable ContinentalTM horse rubber. There are small lugs underfoot, diamond-shaped with hard edges, giving you a little extra hold on slick surfaces and dirt roads. Rugged as it is, it does have an excellent grip. Here I'd mention that you should be careful because it lacks any protection from rocks and sticks, which is based on my test.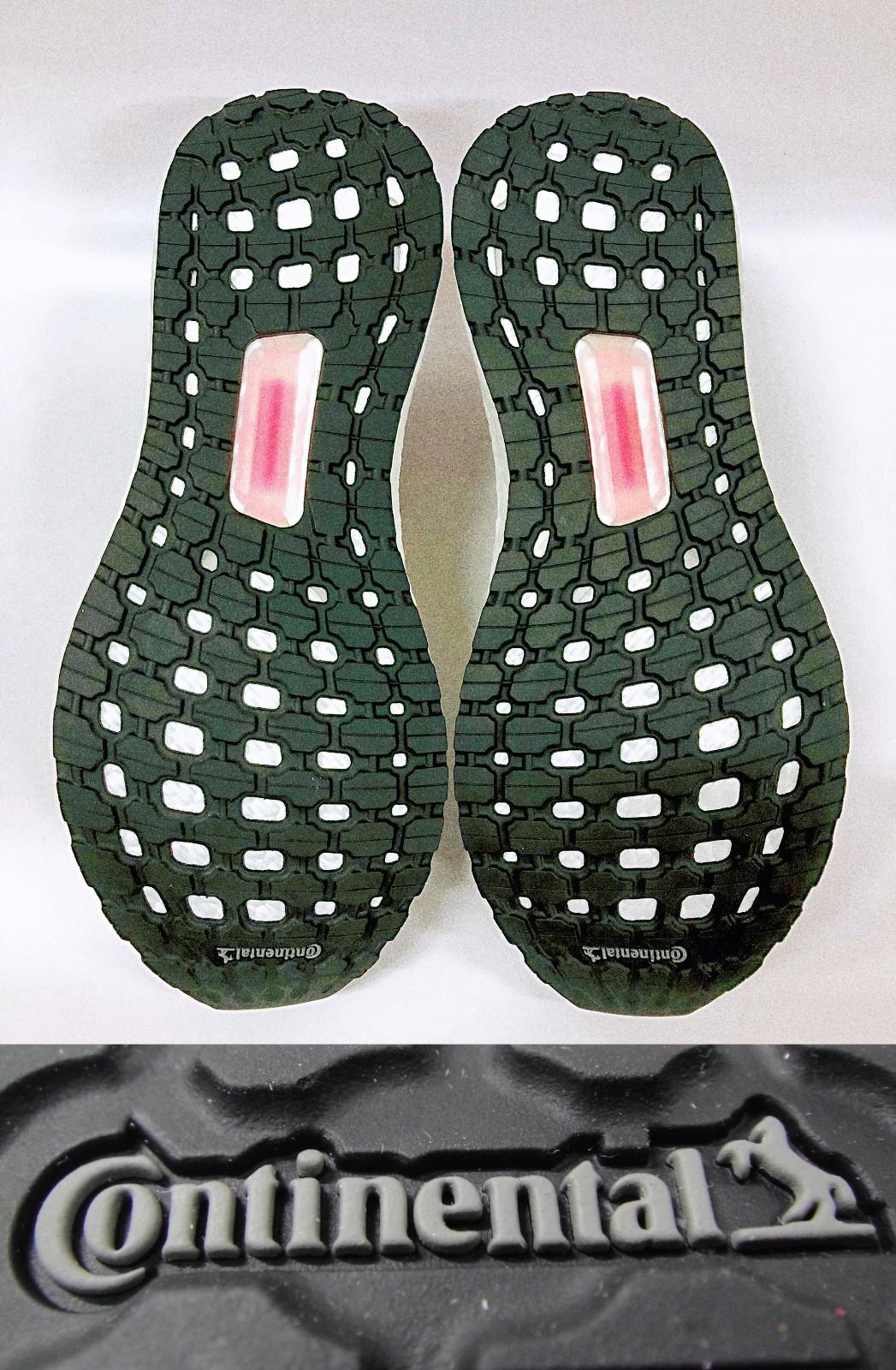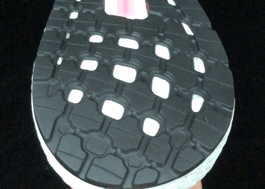 And the laces are the regular ones that are generally seen.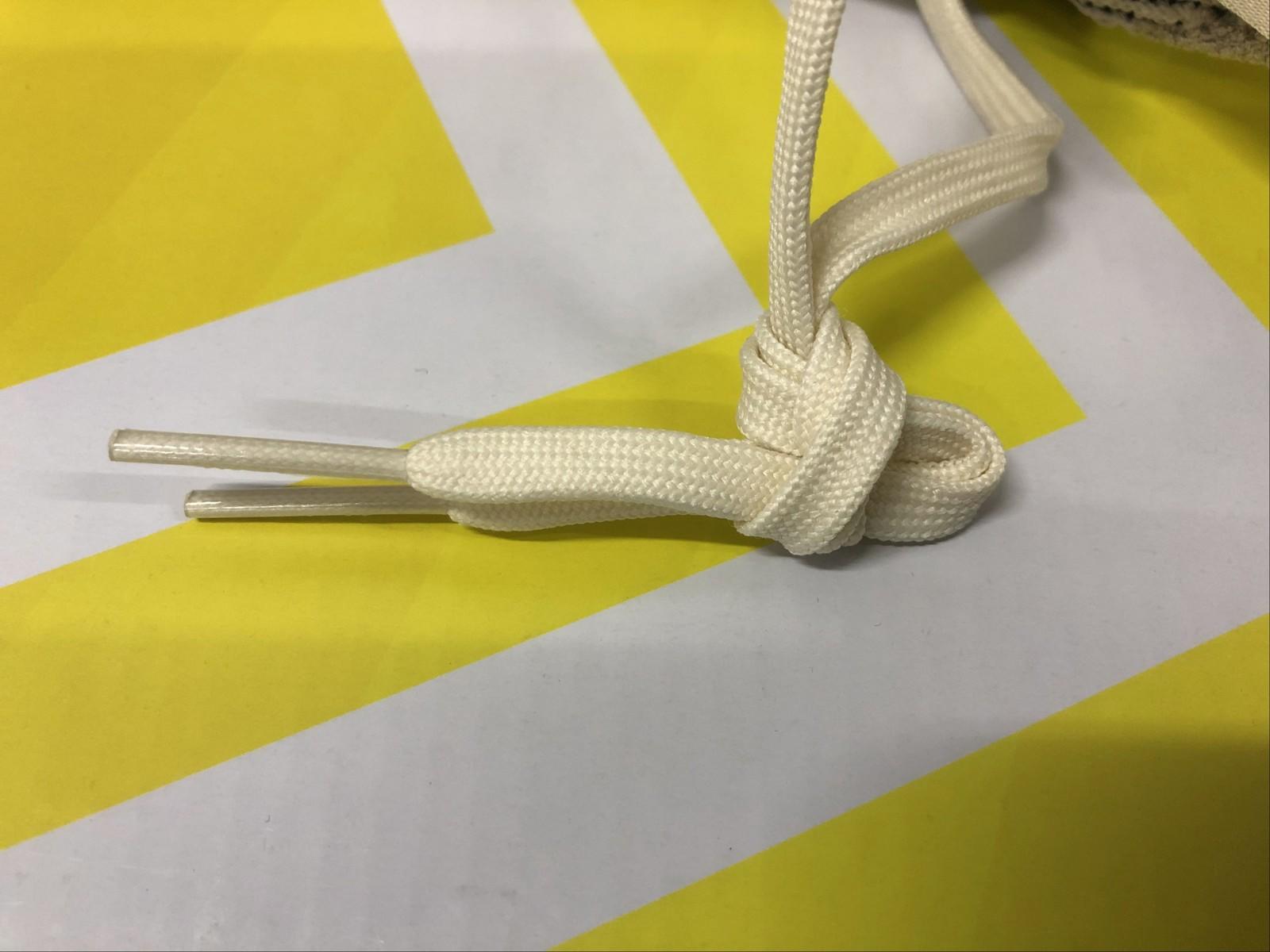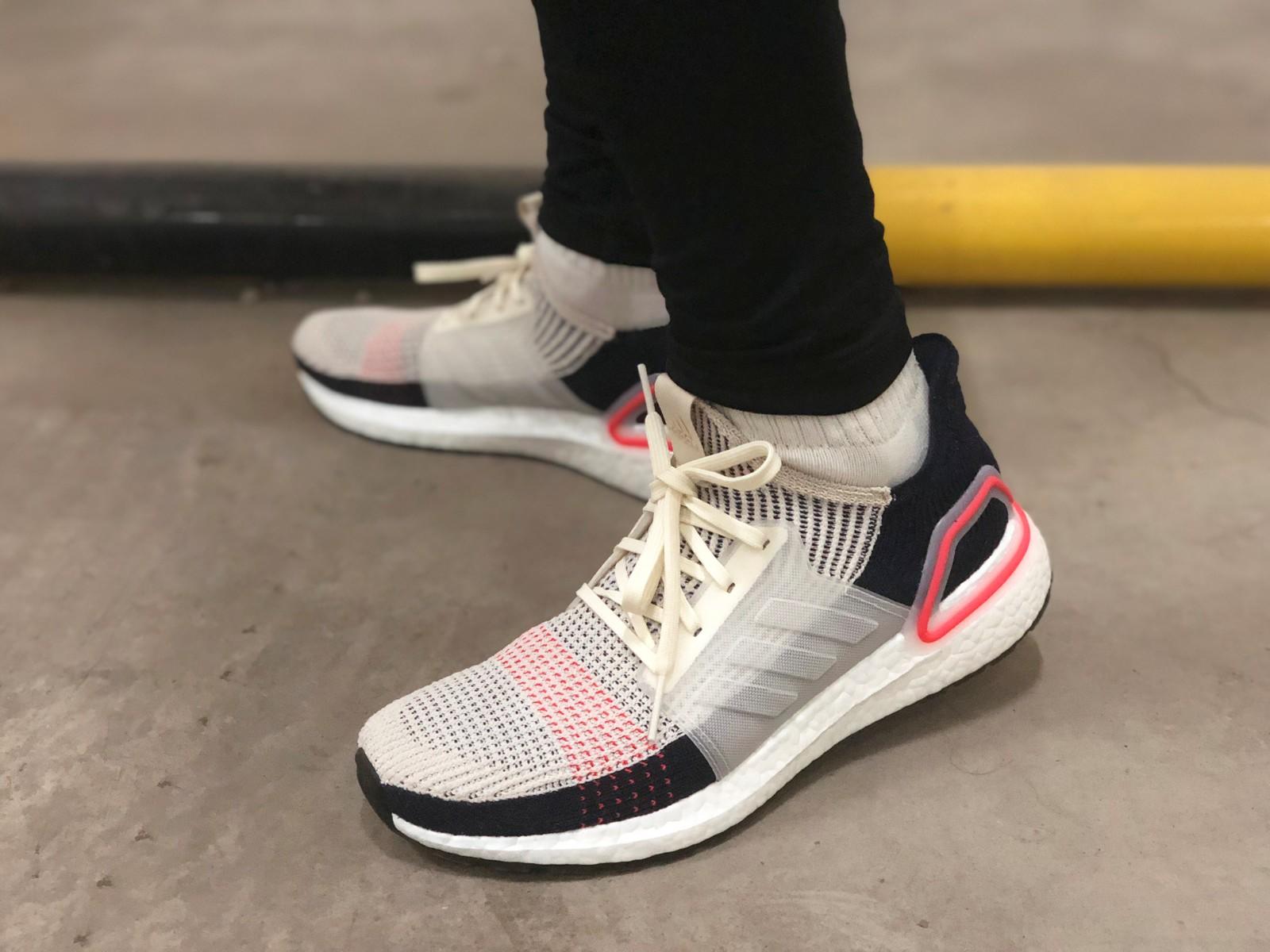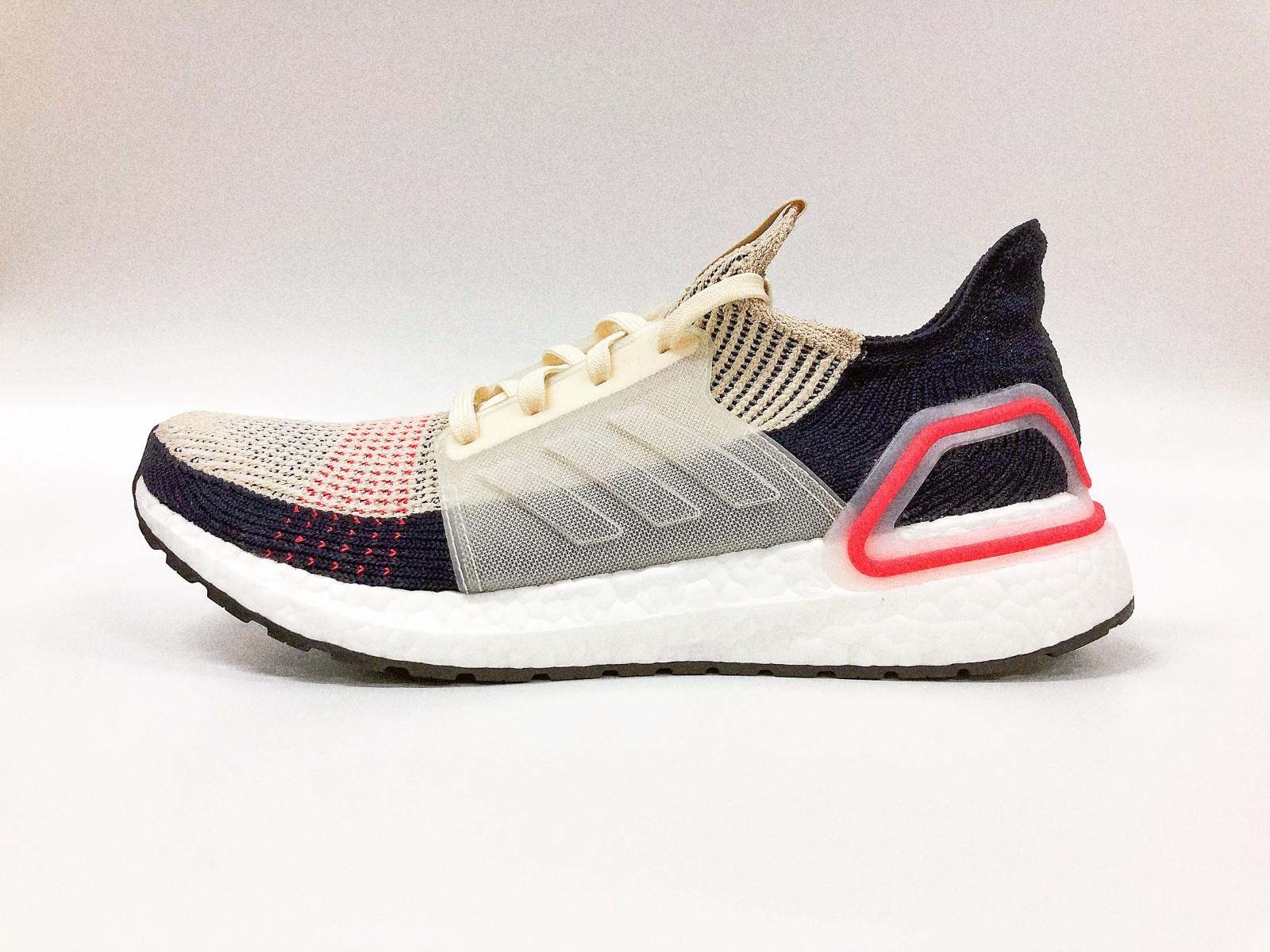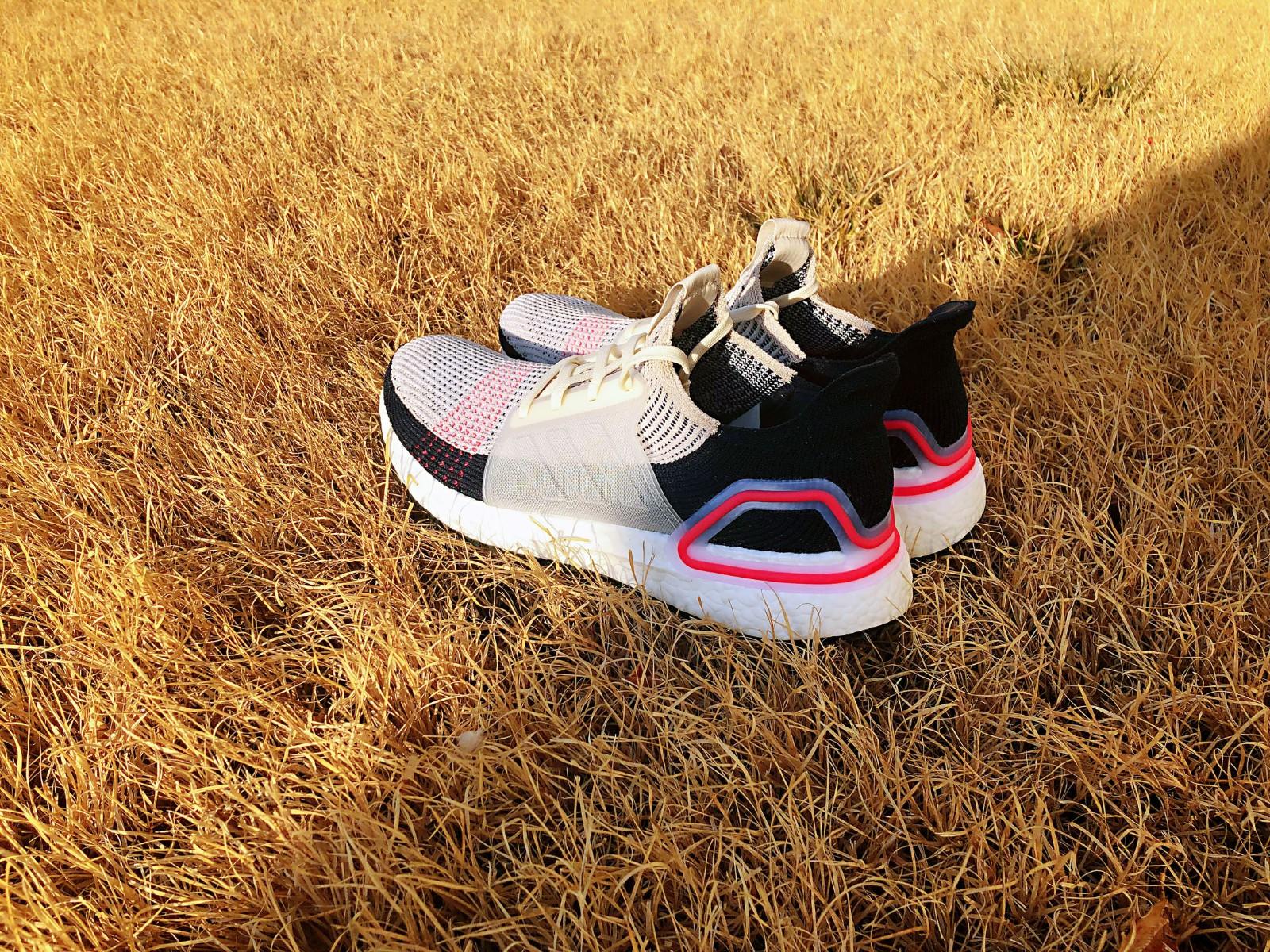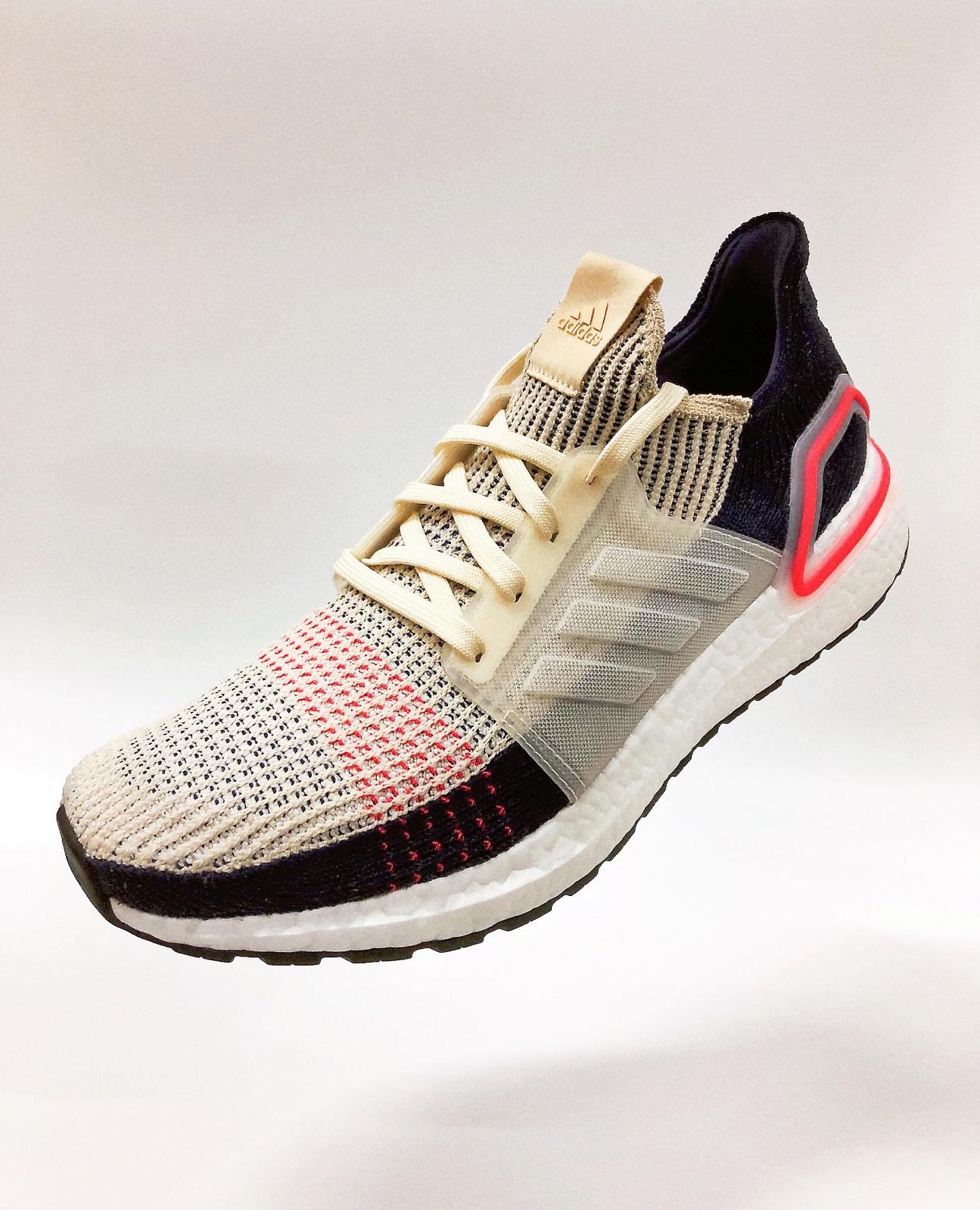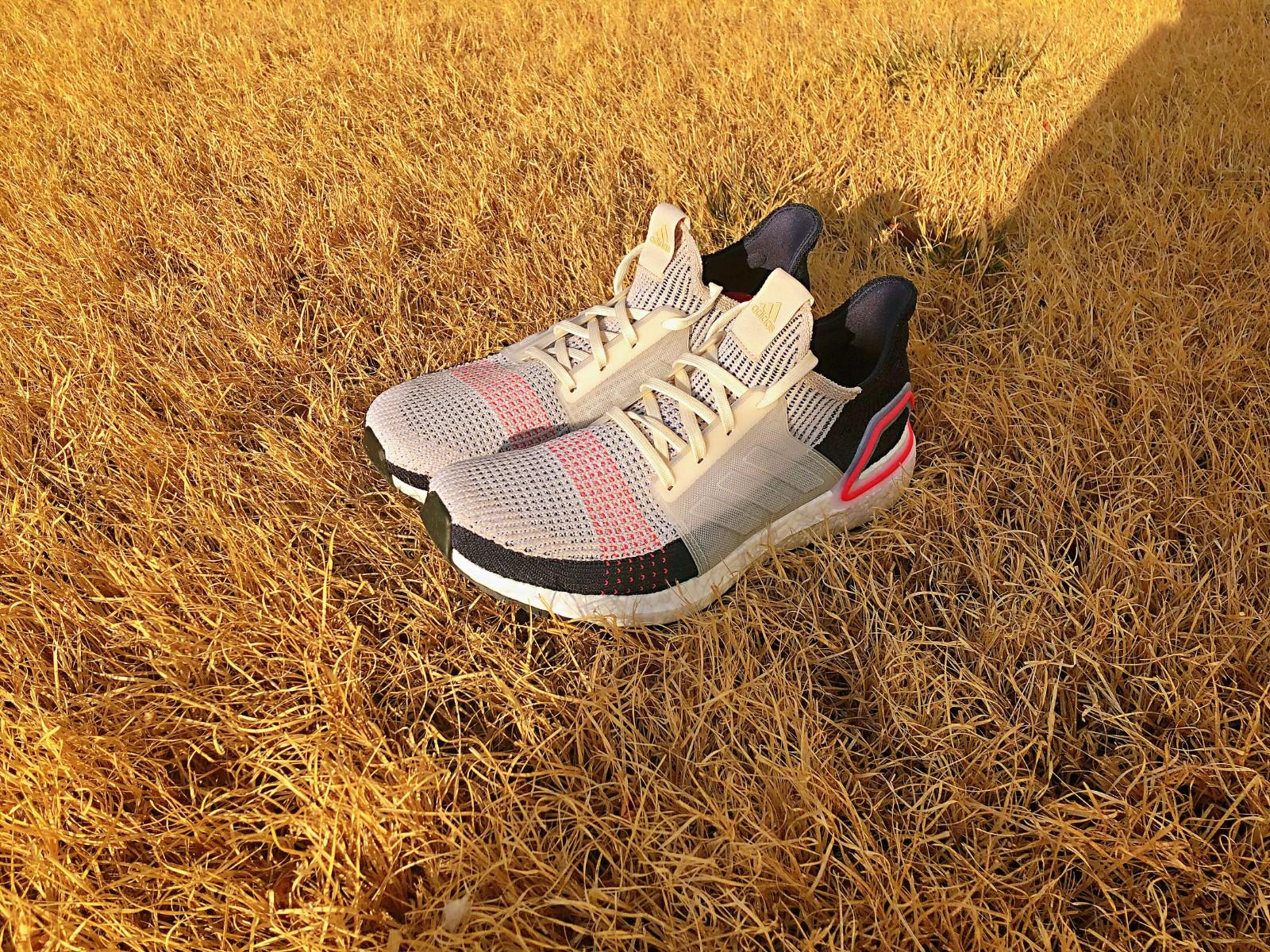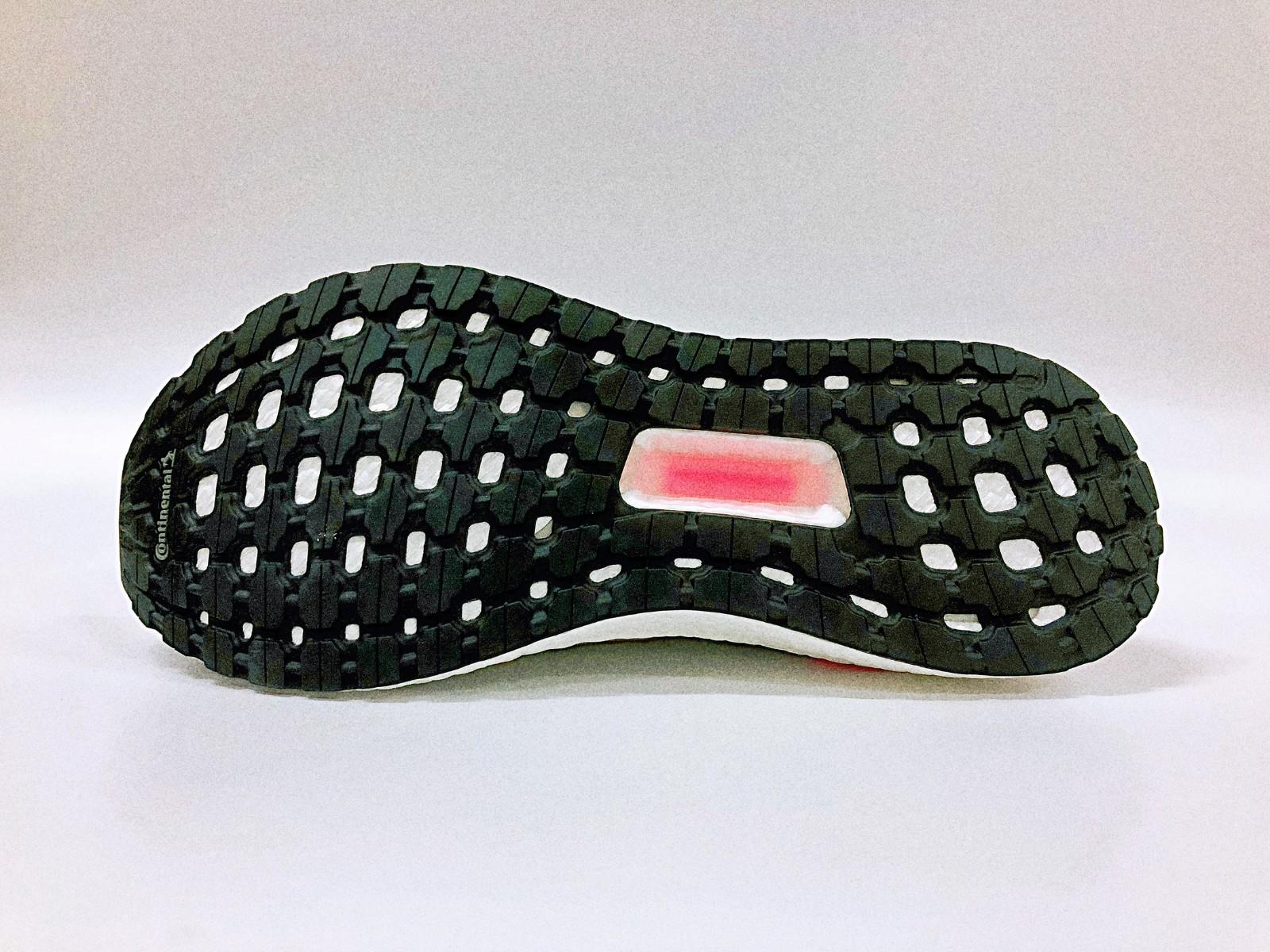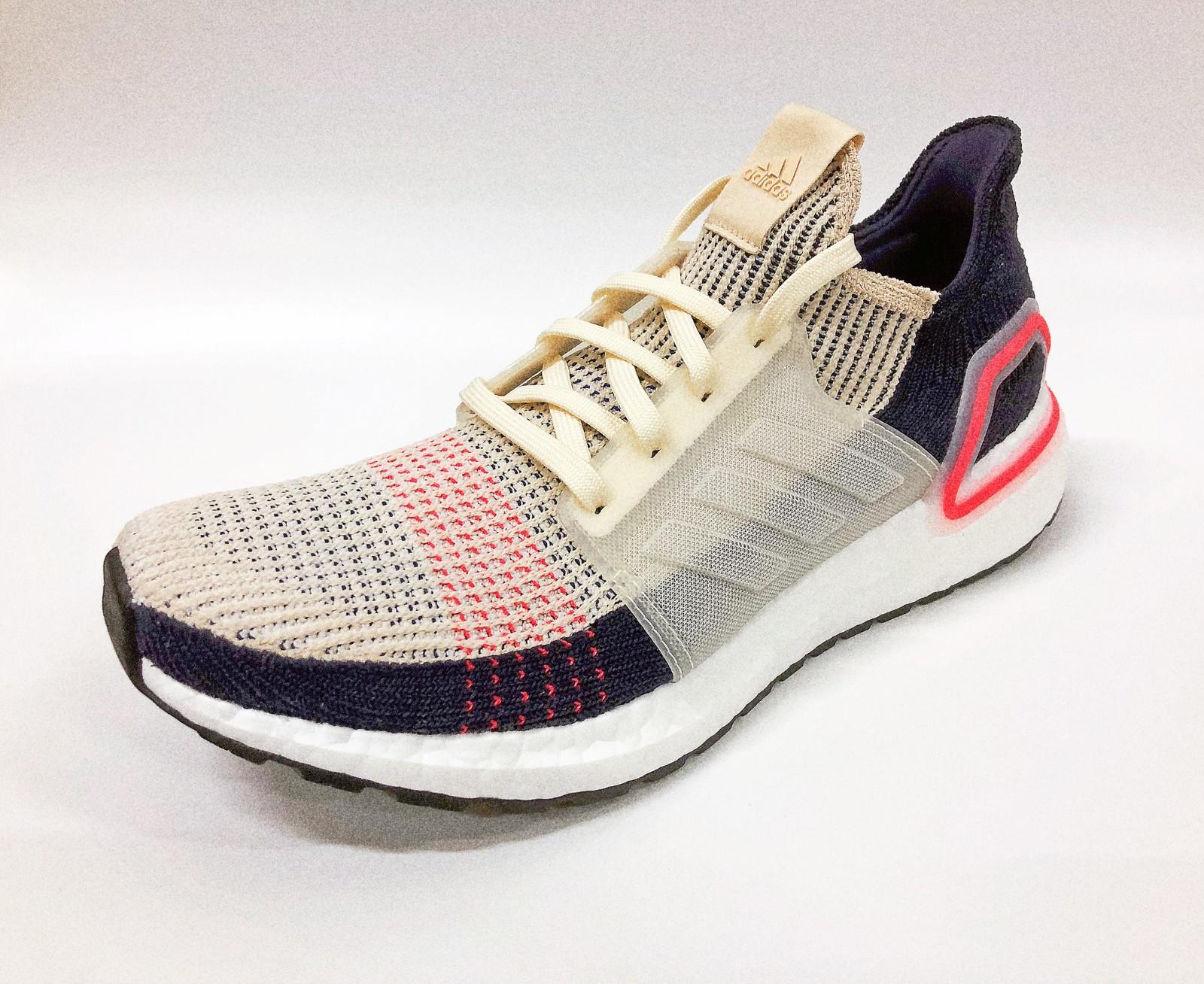 Finally, the fit, which is equally important as the other settings. But for a nice fit, the wearers could run into an awful experience. As for me, the shoe fits true to size and wears splendidly comfortable. Maybe it is the fit or any other that impresses me a lot , anyway, it is the best among UltraBoost series from my own perspective.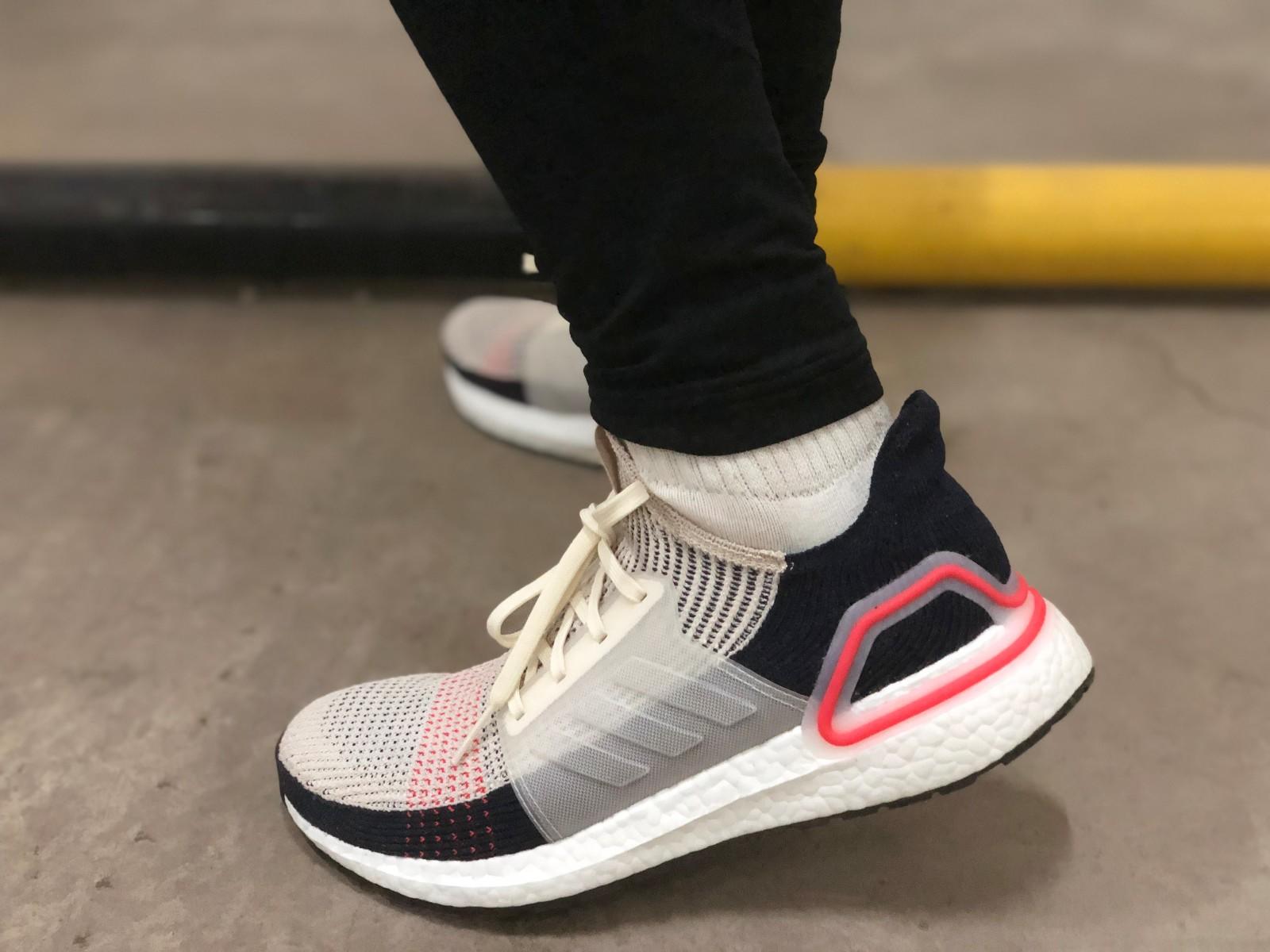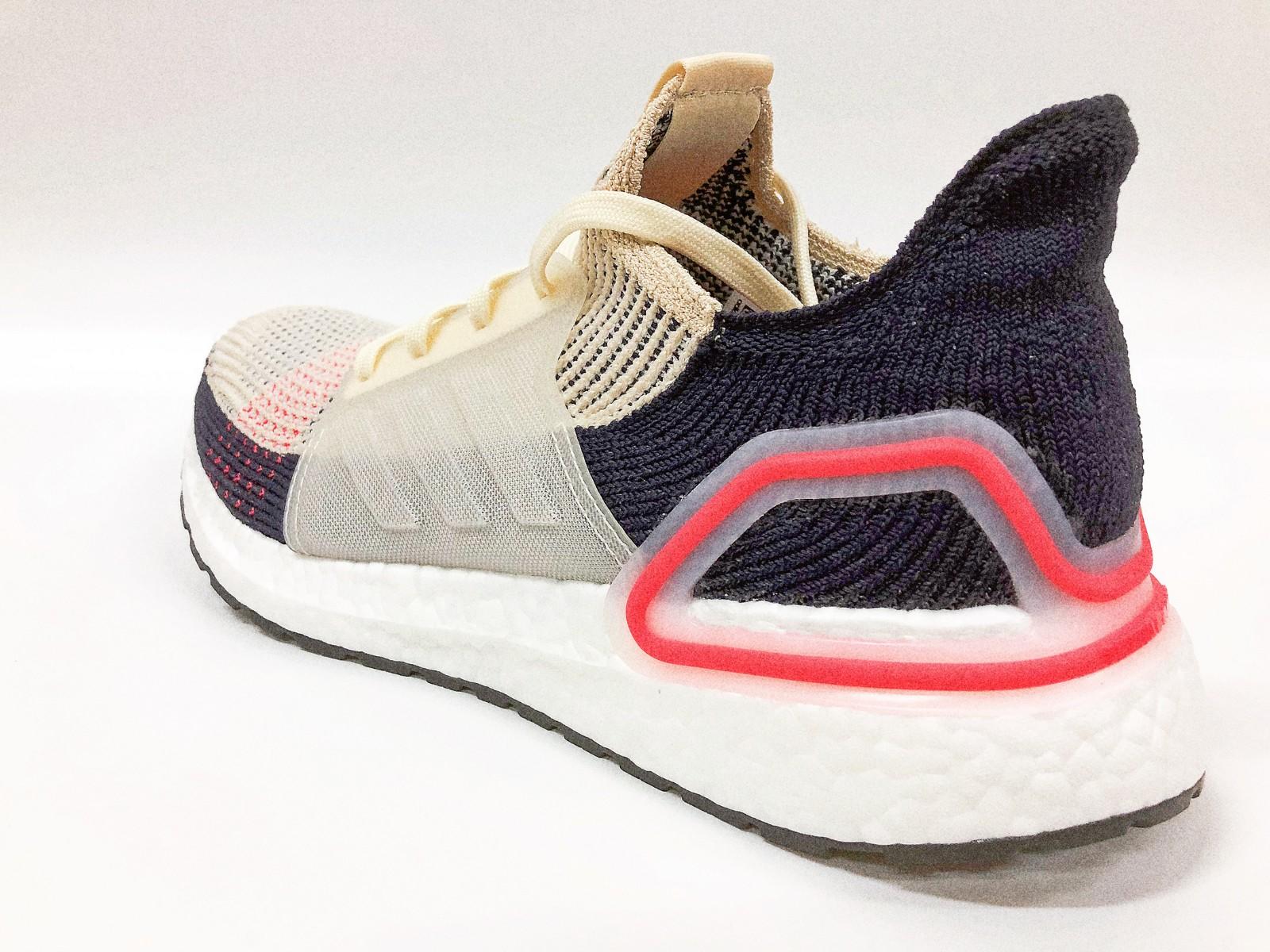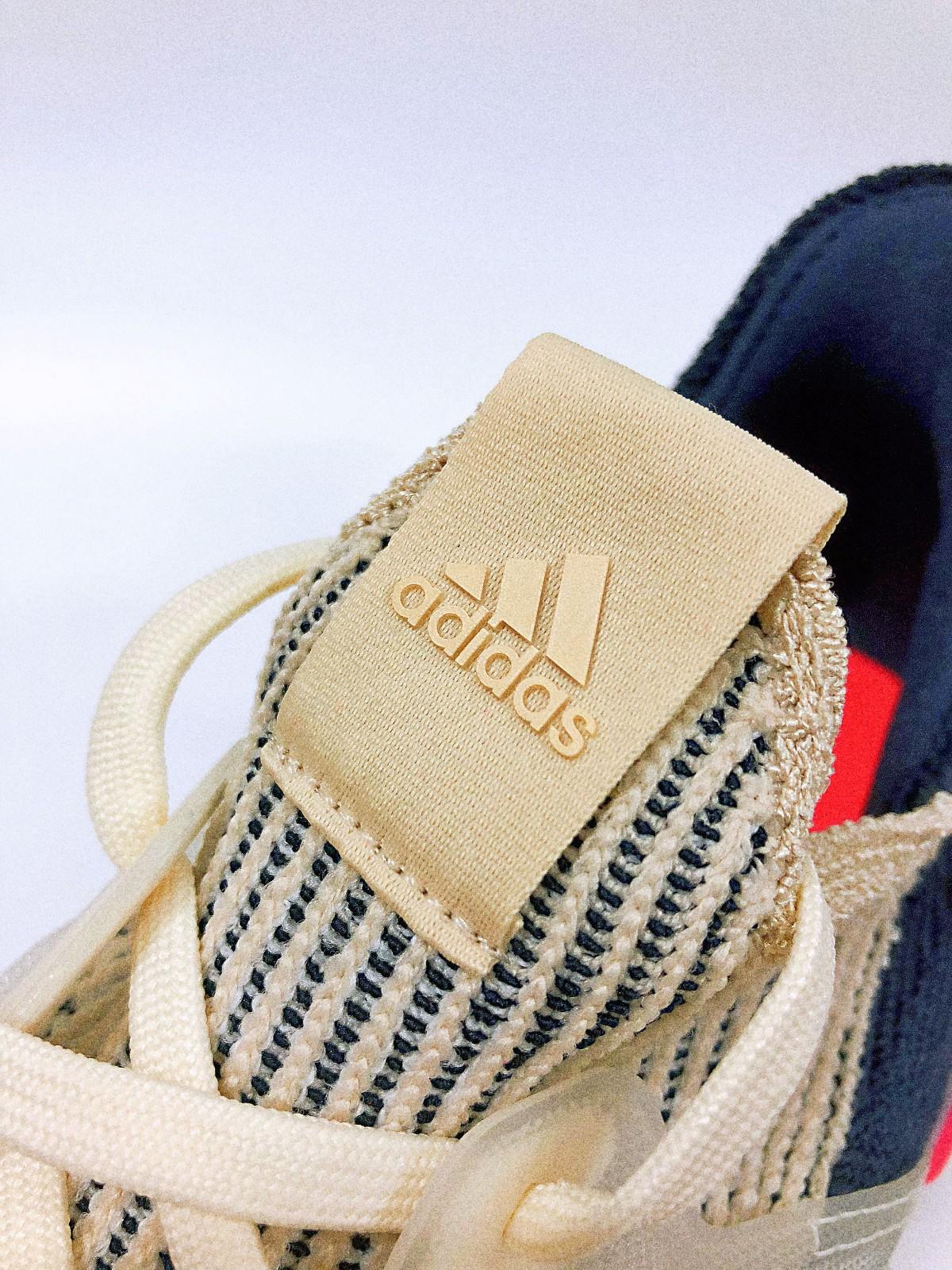 Overall:
Behind the usual fashion orientated noise that proceeds this Adidas UltraBoost 19's launch. Well, it is widely recognized that the life pace of present days is much too fast and it seems that people are always in a hurry. So why not slow down now? Going out for a running or climbing with this UltraBoost 19 would be a good choice. Besides, Adidas have been working hard on their flagship running shoe. And now this new model is also destined to be popular, which is in recognition of Adidas' effort.